Shelf Awareness for Wednesday, June 8, 2011

Quotation of the Day
Graham Swift: 'No Such Thing as the Contemporary Novel'

"There's no such thing as the contemporary novel. Before I seem the complete reactionary, let me add that I've happily joined in many discussions about 'the contemporary novel' where what that usually, unproblematically means is novels that have appeared recently or may appear soon. But the novel that's contemporary in the sense of being wholly 'of now' is an impossibility, if only because novels may take years to write, so the 'now' with which they begin will be defunct by the time they're finished. Nonetheless, the idea of the novel that's wholly of now persists. There's an undeniable thrill in seeing what's most current in our lives offered back to us in fictional guise, but it soon dates and it's never enough."
--Graham Swift, author most recently of
Wish You Were Here
, in the
Guardian
.
photo:

Ekko von Schwichow


News
Image of the Day: Transcendental Book Event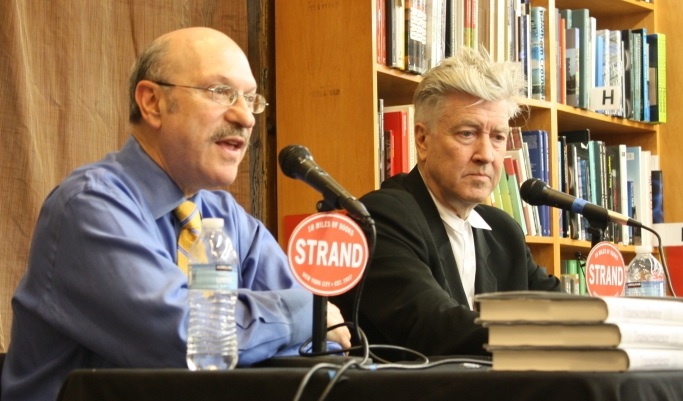 Monday night 300 people came to the Strand Book Store in New York City to hear David Lynch (r.), film director and author of Catching the Big Fish: Meditation, Consciousness, and Creativity, and Dr. Norman Rosenthal, author of Transcendence: Healing and Transformation Through Transcendental Meditation (just out from Tarcher/Penguin), discuss the benefits of transcendental meditation. Lynch is participating in three other events for Rosenthal and his book.


Notes: New Borders Bidder Surfaces; Kindle Revenue Projection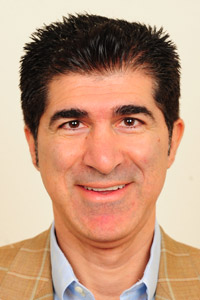 Private-equity firm Najafi Cos. has emerged as another potential buyer of Borders Group. The Wall Street Journal reported that Najafi, "a boutique Phoenix-based firm that usually makes investments of $1 billion or less," is in competition with Gores Group (Shelf Awareness, June 2, 2011) to acquire the chain. Both firms are discussing the possibility of purchasing more than 200 of the remaining 265 Borders superstores and would "keep the bookstore chain operating as a going concern." They would also buy the bankrupt chain's website operations and customer lists.

The Journal added that Najafi and Gores are negotiating terms with Borders "ahead of a potential bankruptcy-court auction later in the summer. Borders hopes to soon select one of the suitors as a so-called stalking-horse bidder that would make an offer others must top in the bankruptcy auction."

The company is already known in the book retail and publishing industries. In a profile of Najafi Cos. and Jahm Najafi, the Journal noted that in 2008 the firm acquired [from Bertelsmann] Direct Brands Inc., a direct-marketing company home to brands such as the Book of the Month Club, Doubleday Book Club and Columbia House DVD.

---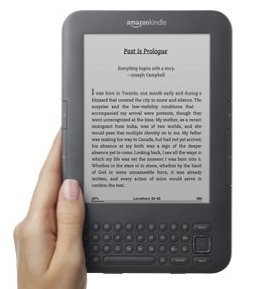 Amazon's Kindle business will account for 10% of the company's overall revenue by 2012, according to Citi analyst Mark Mahaney, who estimates that total Kindle revenues last year were $2.5 billion (7.2% of Amazon's total revenue), will hit $3.8 billion this year (8%) and $6.1 billion in 2012 (9.9%), TechCrunch reported. He also "increased his estimate of how many Kindle devices Amazon will sell this year from 16.5 million to 17.5 million units, and he expects another 26 million Kindles to be sold in 2012."

Mahaney expects the number of Kindle books sold to reach 314 million this year, compared to 124 million in 2010, and projects that this number will grow another 140% in 2012 to 752 million. TechCrunch noted that "digital book revenues should surpass device revenues in 2012, when Mahaney estimates that Amazon will make $2.4 billion from device sales and another $3.7 billion from Kindle book sales."

---

The Kindle Million club is getting crowded. Amazon announced that Lee Child and Suzanne Collins are the fifth and sixth authors to sell more than one million Kindle books, joining Stieg Larsson, James Patterson, Nora Roberts and Charlaine Harris. Collins is the first children's author to reach this milestone.

---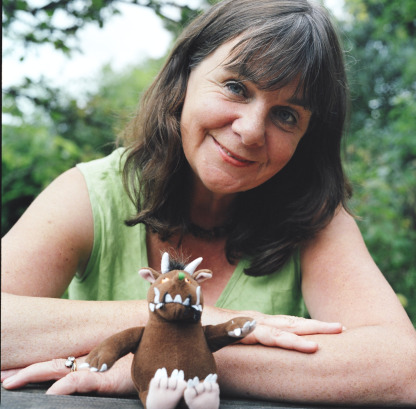 Julia Donaldson, author of the bestselling picture book The Gruffalo, is the new British children's laureate, succeeding illustrator Anthony Browne for a two-year term, the Guardian reported.

"The laureateship is an honor but it's not the kind of honor you can just bask in, so I'm planning to have quite an active two years," she said. "I'm hoping to bring some drama and music to the job. I always act out my own stories with lots of audience participation so I'm planning to do lots more of that. I hope to encourage and inspire children to act stories out, though it's too early to say whether there will be one major theatrical event."

This is the first year that the children's laureate post includes the Waterstone's name in the title. BBC News asked Donaldson if she had any reservations about the branding. "I feel okay about it," she replied. "Waterstone's are the biggest sponsor and you can see why they want their name there. That's not to say I can't be a spokesperson for independent bookshops. I do feel very strongly about them and I'm hoping to do a tour of small independent bookshops."

---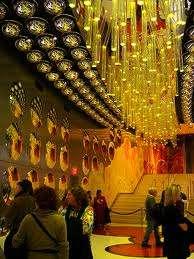 In an Atlantic magazine column headlined "The Serious Business of 21st-Century Book Publishing," Peter Osnos, founder and editor-at-large of PublicAffairs, recalled that in June 1990, "at the annual book industry trade show in Las Vegas, Random House hosted a lavish bash in the grand ballroom of the new Mirage Hotel for the forthcoming publication of Donald Trump's Surviving at the Top." The book "was published in late summer and disappeared so fast that I'm guessing Random House's bills for the champagne reception--let's say $100,000--had barely been paid."

How much have things changed for the book trade since then? "This year's trade show was again at New York's Javits Center. All of the parties hosted by publishers put together probably cost a fraction of the Random House fete for Trump," Osnos observed. "Instead, there were long days of education sessions and panels, mainly and understandably focused on the digital transformation of the book business. The big issues--the roll-out of e-readers, digital rights, self-publishing, and the future of the traditional bookstore--were discussed, over and over.... The overall sense in publishing is that, rather than being pushed to the margins, the industry is making dramatic changes with skill and flexibility that surprises everyone involved."

---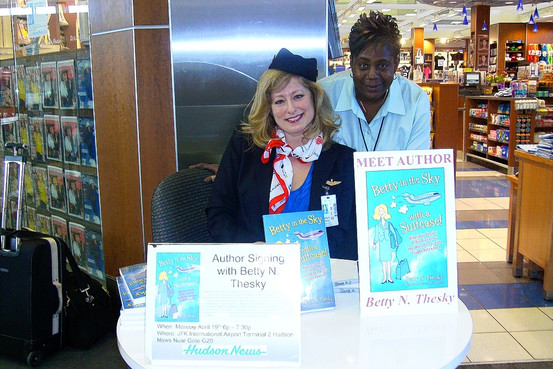 The author event is free, but you have to bring your boarding pass. The Wall Street Journal reported that authors are increasingly using airport bookstores to promote their works: "Airport book signings won't supplant traditional book tours anytime soon, but maximizing publicity opportunities, even during an author's travel layover, makes sense for publishing houses as marketing budgets shrink and traditional bookstores vanish." Sara Hinckley, a Hudson News v-p, said that transit locations make up 10% or more of total sales for some books that the retailer keeps in heavy stock.

---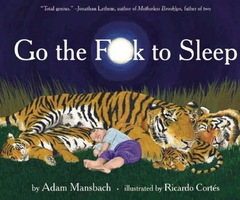 The New York Times chronicled the meteoric success story of Adam Mansbach's Go the F*** to Sleep, from an e-mailed book proposal that Johnny Temple, publisher of Akashic Books, "was tempted to brush off" to the finished book, which currently has nearly 300,000 copies printed and more than 50,000 sold, "many in preorders, since the book does not officially go on sale until next week. It has already spent 43 days in the top 100 on Amazon.com, reaching the #1 spot weeks ago."

Although some stores, including Wal-Mart, have refused to carry the book, independent bookstores "have adopted a much breezier attitude toward the profanity," the Times noted.

"The word is not there in all its glory," said Lyn Roberts, general manager of Square Books, Oxford, Miss., which ordered 40 copies and will display it "on the front counter, where humor titles are usually placed. In the children's section, which is in a separate building, the book is discreetly kept behind the counter."

---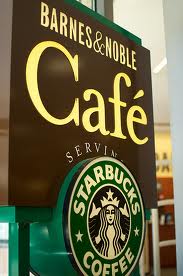 Imagine a B&N NookCafe. That's what ZDNet's Scott Raymond did in an article claiming that the "outmoded bookstore paradigm needs to change.... Picture this: The Barnes & Noble NOOKCafe(tm). Current B&N stores already partner with Starbucks and have their own menu sandwiches and desserts. They could easily expand that into a full-blown bistro. Imagine being able to sit in a booth, and shop for e-books on a touchscreen display at your table. Slide your membership card, your registered credit card in the attached magnetic reader, or use Near-Field Communication payment and have your selections automatically downloaded to your e-reader."

Raymond noted the limitless array of retail possibilities "for a business that is flexible and willing to change with the times" and asked: "Is Barnes & Noble that kind of company? Maybe with a media corporation like Liberty behind them, they can be."

---

Obituary notes:

Lilian Jackson Braun, a mystery novelist whose best-selling "Cat Who" series "repeatedly plumbed the hearts, minds and digestive tracts of her crime-solving feline heroes," died last Saturday, the New York Times reported. She was 97.

Josephine Hart, "the bestselling novelist and committed poetry ambassador," died last week, the Guardian reported. She was 69. Hart's novel Damage was adapted into a film starring Jeremy Irons and Juliette Binoche. She also founded Gallery Poets, now the monthly Josephine Hart Poetry Hour at the British Library, which matches actors with poetry for a series of public readings.

---

"Books are being thrown away, or sometimes packed away, as digitized versions become more available. This is an important time to plan carefully for there is much at stake," noted the Internet Archive's blog in chronicling its mission to keep "a copy of the books we digitize if they are not returned to another library. Since we are interested in scanning one copy of every book ever published, we are starting to collect as many books as we can."

When Internet Archive began this ambitious project, it "solicited donations of several hundred thousand books in dozens of languages in subjects such as history, literature, science, and engineering. Working with donors of books has been rewarding because an alternative for many of these books was the used book market or being destroyed. We have found everyone involved has a visceral repulsion to destroying books."



In 2009, engineer Tom McCarty started designing, building and testing a modular storage system he "developed around the most used storage design of the 20th century, the shipping container. Rows of stacked shipping containers are used like 40' deep shelving units. In this configuration, a single shipping container can hold around 40,000 books, about the same as a standard branch library, and a small building can hold millions of books." This month a production facility "leveraging this design" will be launched in Richmond, Calif.

---

Our advice: Call the Internet Archive. We've all used the phrase "too many books" when reorganizing our collections, but for a Canadian couple, the words have become all too literal. CBC News reported that Shaunna Raycraft assumed responsibility for a collection of 350,000 books when a neighbor threatened to burn them after her collector husband died, but now the Raycrafts "don't know what to do with all the books and are forced to contemplate burning some books themselves." They are soliciting suggestions for an alternative.

---


Yesterday in her Motherlode parenting column in the New York Times, Lisa Belkin introduced the Motherlode Book Club: "The plan at the moment is this: You'll take about two weeks to read the chosen book, and during that time I will run a post or two about one or more of its themes. You'll use the comments to give your thoughts and questions as we go (you can find a link to the current book, and, eventually, an archive of past books, in the right-hand column of the Motherlode page). Next, I'll sit down with the writer in front of a video camera and talk about what's on your mind. Periodically we'll invite some readers to join in person, like a real book club. (I'll bring the wine.) I'll post that chat on Motherlode, where the conversation will continue in the comments."

The first Motherlode Book Club selection is Torn: True Stories of Kids, Career and the Conflict of Modern Motherhood by Samantha Parent Walravens (Coffeetown Press).

---

Alternative Reel featured its selections for "Top 10 Drunk American Writers," with appropriately (or inappropriately) incriminating quotations.

---

Word Up, the pop-up bookstore that will open for a month on June 14 and mentioned here yesterday, has sent word down about location: the store will be at 4157 Broadway at 175th Street in the Washington Heights neighborhood in upper Manhattan.

---

Congratulations to Bookmans Entertainment Exchange, which has six stores selling used books, music, movies and more in Arizona, for winning a National Silver ADDY Award from the American Advertising Federation for its delightful book domino video, which we featured last October. Enjoy it again here.

---

Book trailer of the day: The Declaration of Independents: How Libertarian Politics Can Fix What's Wrong with America by Nick Gillespie and Matt Welch (PublicAffairs). The authors are the editors-in-chief of Reason.com and Reason magazine, respectively.


Wakefield Almost Throws a Curve
On Brookline Booksmith's blog, manager and co-owner Dana Brigham gave an extended recap of the twists and turns of Boston Red Sox pitcher Tim Wakefield's appearance last Saturday at the Brookline, Mass., store, for his new book, Knuckler (Houghton Mifflin Harcourt).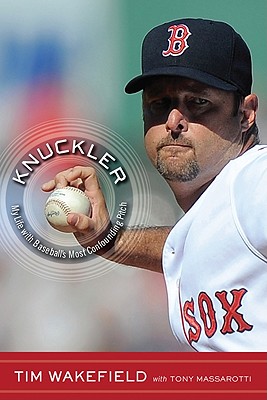 Originally the hurler was slated to appear at the store on May 22, but several days before--after many hundreds of copies of Knuckler had arrived--the store learned that Wakefield, back in the starting rotation, was scheduled to pitch the day of the event. Quickly the store let his many fan-customers know that the event would be rescheduled--someday.

Then on June 1, the publisher called to say the event could take place on Saturday, June 4, after the day game--Wakefield could arrive around 4:30 and sign from 5-6. On Saturday, Brookline Booksmith was ready. Brigham recounted: "The first people get in line at 3. At 4, a rep from the entertainment agency arrives to provide support. At 4:30 an editor from the publisher arrives for same. We happily listen to the game, which seems almost over and we're winning. Then it ties up. Then it goes for 14 innings. I keep asking, 'Why can't he just leave, if he's not pitching?' I get pitying looks. So we wait. Until 7. A local pizza place, Naked Pizza, brings free pizza for our long line of patient fans. Some folks have to leave and entrust their books to us for signing and saving."

Then, as welcome as a late-game closer, Wakefield arrived and saved the day. Brigham added, "He's charming, humble, apologetic. He looks like a grown up little boy, slicked hair, freckles, tan, cute smile. He employs a great blue-eyed wink as he thanks each person for waiting. While he's signing a couple of us check out his car out back."


Media and Movies
Media Heat: Ann Patchett on KCRW's Bookworm
Today on NPR's Fresh Air: Seth Fletcher, author of Bottled Lightning: Superbatteries, Electric Cars, and the New Lithium Economy (Hill and Wang, $26, 9780809030538).
---
Tomorrow on CNN's American Morning: Kelly Dorfman, author of What's Eating Your Child?: The Hidden Connections Between Food and Childhood Ailments (Workman, $13.95, 9780761161196).
---
Tomorrow on KCRW's Bookworm: Ann Patchett, author of State of Wonder (Harper, $26.99, 9780062049803). As the show put it, "Ann Patchett has written a book you can't put down. State of Wonder is a version of Conrad's Heart of Darkness, set in South America in the heart of the jungle. The quester and the mad doctor are both women, and the real subjects are loss and reproductive choice."

---
Tomorrow on CBS's The Talk: Lisa Bloom, author of Think: Straight Talk for Women to Stay Smart in a Dumbed-Down World (Vanguard, $25.99, 9781593156596).
---

Tomorrow on Glenn Beck: Chris Stewart, author of The Miracle of Freedom: Seven Tipping Points That Saved the World (Shadow Mountain, $28.99, 9781606419519).

---

Tomorrow on NPR's Diane Rehm Show: Ted Danson, author of Oceana: Our Endangered Oceans and What We Can Do to Save Them (Rodale, $32.50, 9781605292625).

---

Tomorrow on the View: Ice-T, author of Ice: A Memoir of Gangster Life and Redemption-from South Central to Hollywood (One World/Ballantine, $25, 9780345523280).

Also on the View: Marc Ostrofsky, author of Get Rich Click!: The Ultimate Guide to Making Money on the Internet (Razor Media Group, $19.95, 9780982769607).


Television: Preview of True Blood, Season 4
As a teaser for the fourth season of True Blood--the hit series based on the novels of Charlaine Harris--HBO has unveiled the first six minutes of the premiere episode. The initial three minutes, released last week, revealed that "Sookie Stackhouse (Anna Paquin) knows that the land of the fairy godmothers light fruits isn't all that it seems," while in the next three minutes, "Sookie and her grandpa Earl notice the massive time warp and catch up over the not-so-peaceful death of his wife before things turn dark in the land of supposed perfection," the Hollywood Reporter wrote.


Documentary: Vets Find Words in The Welcome
The Welcome, which premiered at the Ashland Independent Film Festival in Oregon earlier this spring, is a documentary film "about a group of veterans who met over Memorial Day weekend in 2008 to use poetry and storytelling to come to terms with their experiences in Vietnam, Iraq and Afghanistan. You can read some of the resulting poems and watch videos of the veterans reading them at the Welcome Home Project's website," Poets & Writers reported.


Books & Authors
Awards: Rómulo Gallegos; Guardian Children's Fiction
Blanco Nocturno by Ricardo Piglia won the prestigious Premio Internacional de Novela Rómulo Gallegos (Rómulo Gallegos International Novel Prize). Literary Saloon wrote that the award "has a good track record--helping put Roberto Bolaño on the literary map by honoring his novel, The Savage Detectives, but also awarding it to no less than Mario Vargas Llosa, Gabriel García Márquez, Carlos Fuentes, Javier Marías, Enrique Vila-Matas and Fernando del Paso (for Palinuro of Mexico)."

While many books by Piglia, a U.S. resident who teaches at Princeton, have been translated into English, "you'll still have to wait for Blanco Nocturno," Literary Saloon added.

---

The longlist for this year's Guardian Children's Fiction Prize includes:
My Name Is Mina by David Almond
Small Change for Stuart by Lissa Evans
Twilight Robbery by Frances Hardinge
Momentum by Sacci Lloyd
Moon Pie by Simon Mason
Return to Ribblestrop by Andy Mulligan
My Sister Lives on the Mantelpiece by Annabel Pitcher
Mr. Gum and the Secret Hideout by Andy Stanton, illustrated by David Tazzyman


Book Brahmin: Arthur Plotnik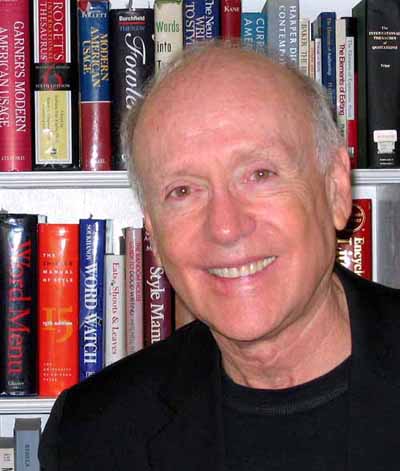 Formerly editorial director with the American Library Association, Arthur Plotnik has written many books, including The Elements of Expression (Holt), The Elements of Editing (Macmillan) and Spunk & Bite: A Writer's Guide to Bold, Contemporary Style (Random House). He now provides a guide for describing the extraordinary: Better Than Great: A Plenitudinous Compendium of Wallopingly Fresh Superlatives (Viva Editions, June 7, 2011).
On your nightstand now:
A sweet-dreams trio: Philip Roth's polio-themed Nemesis; Hans Keilson's Death of an Adversary, about a Nazi victim's Hitler fixation; and Don Winslow's Savages, in which necks will be chain-sawed.
Favorite book when you were a child:
The science-fiction classic Day of the Triffids by John Wyndham. Meteor-blinded humans and the plants eating their flesh trumped the woes of a 14-year-old.
Your top five authors:
Walker Percy, Martin Amis, E. Annie Proulx, John Updike and Sandra Cisneros at their best, which is as good as it gets in language, storytelling and heart-juddering truths.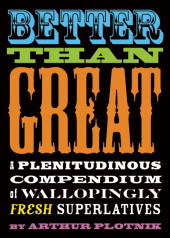 Book you've faked reading:
A monument to my sophistication, Robert Musil's The Man Without Qualities (translated from German) is a fixture on my shelves. It might be dazzling and ferocious, as critics say, but its 1,769 pages are typeset like the compact Oxford English Dictionary.
Book you're an evangelist for:
Garner's Modern American Usage by Bryan Garner. Sage, authoritative, entertaining--and Mahabharatan in its bounty of entries and (modern) examples. Writing without it should be a felony.
Book you've bought for the cover:
Travels in the Scriptorium by Paul Auster. Image: Austere (get it?) room with writing desk, bed and luminescent white stallion. How bad could it be?
Book that changed your life:
Goodbye, Columbus by Philip Roth. By day I studied worshipfully under Roth in the Iowa Writers Workshop, and by night I devoured his new and acclaimed story collection with its seemingly achievable style, thinking, I could write like this! Yeah, sure. But in trying, I got hooked on the craft.
Favorite line from a book:
"Words, with their weight, have a tendency to fall like birds of prey on delicate ideas, carrying them away before they have a chance to reach fruition."--Lyall Watson, Lifetide.
Book you most want to read again for the first time:
A House for Mr. Biswas by V.S. Naipul. I want it back: the Trinidadian banter, the poignancy and belly laughs of struggling with intrepid Mohun Biswas, wondering how he will ever escape his bullying in-laws and buy that little house of his own.
Favorite tropes from recently read books:
"His tongue darted into my mouth like a tadpole escaping from a jar."--Marisha Pessl, Special Topics in Calamity Physics.
"I tasted the word like a dog testing a vegetable dropped on the floor, to see if he will eat it."--Benjamin Kunkel, Indecision.


Book Review
Children's Review: Wonderstruck
Wonderstruck by Brian Selznick (Scholastic Press, $29.99 hardcover, 608p., ages 9-up, 9780545027892, September 13, 2011)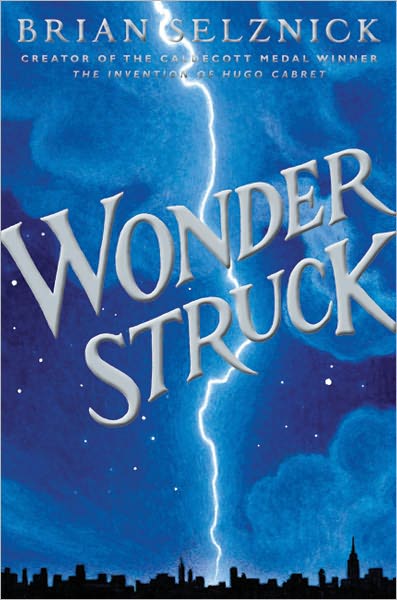 With this brilliantly constructed novel, told alternately in prose and visual sequences, Brian Selznick may have topped even his Caldecott Medal–winning The Invention of Hugo Cabret. He expands on the framework he created for Hugo as he tells the story of 12-year-old Ben Wilson in words, and the story of 12-year-old Rose Kincaid in images. When the two stories--which begin 50 years apart--join, their convergence delivers an intense emotional impact. That's due, in part, to the way Selznick creates ripples of resonances in the two stories, and partly because he taps into the universal passions of childhood.
Although Ben's story unfolds in prose in 1977, it begins in images, with a dream of two wolves chasing him. Selznick treats the pages like film stills; the camera zooms in on the alpha wolf, then its face, until the reflected light of one wolf's eye is all that we see. This bright light connects with Ben's love of the stars. Ben is a collector. He places the things he collects in a wooden box with a wolf on the cover. Its contents include two small gray stones created nearly two billion years ago by the same meteorite crash that shaped the area in Gunflint Lake, Minn., Ben's home. The boy lives with his aunt and uncle, 83 steps from the house he had shared with his mother until her recent death in a car crash. Though Ben's mother told him that "he'd never be lost as long as he could find the North Star," he no longer believes it's true. At one point, as he stares at a meteorite, he wonders, "Could you still make a wish even after it had fallen to Earth?"
Rose's story starts with a close-up and then the camera backs up, widening our view. The first image is the light in the eyes of a glamorous woman, dressed to the nines in 1927 fashion. Next we see the woman's name: Lillian Mayhew. The scope widens to include the headline over Mayhew's photo: "Today's Stars" in MovieStar magazine. A postcard off to the side reveals the young heroine's name, Rose Kincaid, in a note of birthday greetings, signed "Love, Walter." Someone knocks at the door to Rose's house. The action cuts back to Ben's story; he sees a light on in his mother's house. The North Star and the meteor in Ben's thoughts reverberate with the star of Rose's movie magazine. The suspense of a knock on the door and the terrified look on Rose's face connects with the impossible hope taking hold in Ben as he goes in search of the person who turned on the light in his mother's room.
Ben does not find his mother; he finds his cousin Janet instead. But he also discovers a book, Wonderstruck, published by the American Museum of Natural History. The inscription leads him on a journey to Manhattan to that very same museum, and the book puts a name to his hobby: curator. "In a way, anyone who collects things in the privacy of his own home is a curator," the book says. When Rose sneaks out of her house to sit in the movie theater, her face telegraphs a sense of wonder, too. Like Ben, Rose is also a curator. She constructs miniature buildings of New York City. In her bedroom in Hoboken, overlooking the Manhattan skyline, she sculpts the architectural monuments across the Hudson out of magazine and newspaper pages. Not until a third of the way into the book do we learn that she is deaf. She, like Ben, runs away to New York City.
Selznick does for New York in this book what he did for Paris in Hugo. He introduces the magic of the city and its untold secrets, its alleys and secret doorways. The grit and graffiti of the 1970s spill from the pages; the newly built World Trade Towers claim the south end of the island. The timing of his cuts back and forth between the stories connect Ben and Rose's experiences with wit and double entendres. Upon second and third readings, we uncover carefully placed details that connect the characters--Ben to the father he never met, Rose to Walter. The endnotes add yet another layer of surprise (as does placing Hugo next to Wonderstruck, spine out.) Like an intricate mosaic, Selznick's subtle patterns connect elements of Ben's and Rose's lives in a master design: the pull of New York, their love of the stars, their calling as curators. The way Selznick bridges their stories over half a century will leave you wonderstruck.--Jennifer M. Brown