Shelf Awareness for Thursday, June 9, 2011

News
Image of the Day: A Walk with Lisa See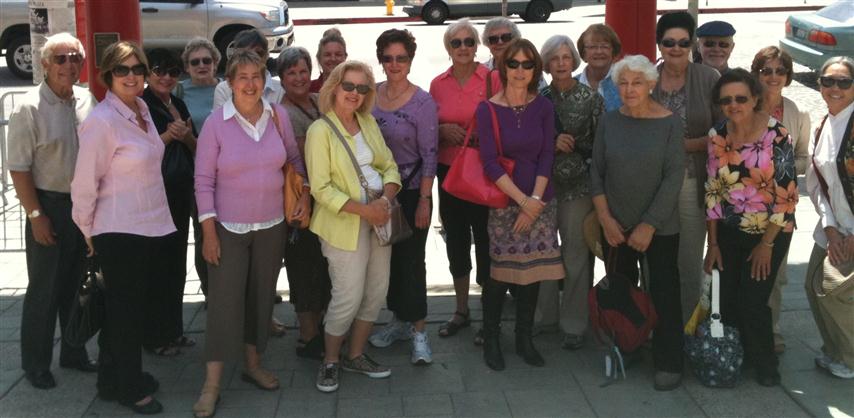 In celebration of Lisa See's new book, Dreams of Joy (Random), last week Vroman's Bookstore hosted a walking tour of Los Angeles's Chinatown--and lunch--with See. Here: See (front row, in skirt) and fans.


Notes: Aletheia Reduces B&N Stake; Powerful Women Authors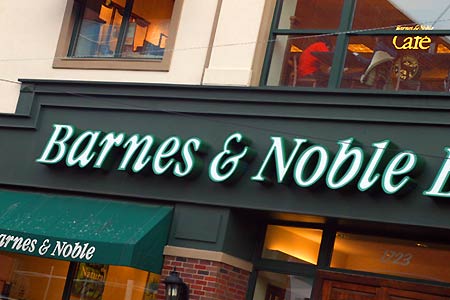 Aletheia Research and Management, Barnes & Noble's third-largest shareholder--after chairman Len Riggio and Ron Burkle's Yucaipa--reported a reduced stake in the company just weeks after Liberty Media Corp. made its offer to buy B&N for $1.02 billion (Shelf Awareness, May 20, 2011). In an SEC filing yesterday, Aletheia said that as of June 1, it had an 8.65% stake (5.2 million shares), down from the 10.59% it held on April 20, Reuters wrote.

---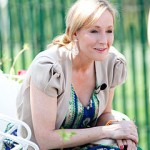 "The 10 Most Powerful Women Authors" were showcased by Forbes, which said that these particular writers were selected "because of their ability to influence us through their words and ideas. Collectively, these women hold readers captivated with stories of fantastical worlds, suspense and drama, insights into the complexities of minority experiences and cultures, and fresh takes on societal issues and expectations.... not to mention, book sales of up to 800 million copies sold and a wealth of prestigious awards and recognition including Nobel and Pulitzer Prizes. In other words, these 10 women can tell (and sell) a good story."

---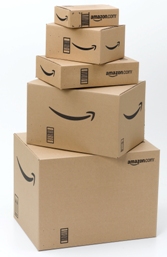 After South Carolina's five-year online sales tax exemption for Amazon took effect yesterday without Governor Nikki Haley's signature, the company announced that its Lexington County fulfillment center had restarted hiring for hundreds of full-time jobs.

"We're pleased to be moving ahead with plans to open a facility in South Carolina this fall, ultimately creating 2,000 full-time jobs in the state," said Dave Clark, v-p, North American Operations for Amazon. "We appreciate South Carolina's decision to welcome Amazon jobs and investment, and we look forward to a long, productive partnership with the state."

The State reported that Governor Haley "doesn't like the break Amazon received--a deal made by her predecessor shortly before leaving office in January--but chose to let it happen despite pleas from the Tea Party wing of the GOP and other retailers to reject it."

"What's done is done," Haley said.

---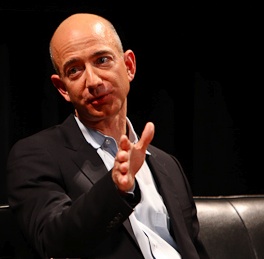 In a not unrelated note, during this week's shareholder meeting Amazon CEO Jeff Bezos responded in detail to a query ("So, my question is where are the losers?") about the company's willingness to take risks when it comes to innovation.

"We know how to open new geographies," he said. "That doesn't mean that these things are guaranteed to work, but we have a lot of expertise and a lot of knowledge. We know how to open new fulfillment centers, whether to open one, where to locate it, how big to make it. All of these things based on our operating history are things that we can analyze quantitatively rather than to have to make intuitive judgments."

Bezos summed up Amazon's philosophy by stating that "we are willing to be misunderstood for long periods of time."

---

Citigroup analyst Mark Mahaney predicted that a $99 Kindle may be a reality by the Christmas season this year: "We would expect a sub-$100 price level by late 2011. Our belief is that the current price levels are attractive enough to broadly expand the potential Kindle buyer base." PaidContent.org called this the "price point that many believe is key to widespread e-reader adoption by the holidays."

---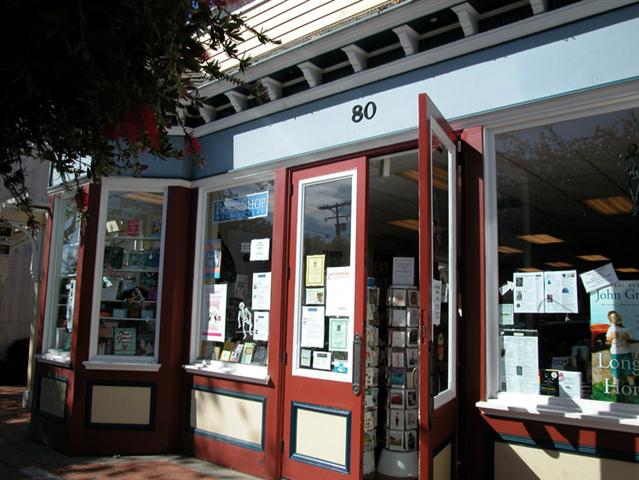 Congratulations to Bookshop West Portal in San Francisco, Calif., which celebrates its fifth anniversary this weekend. Friday, Saturday and Sunday all books, cards and gifts are 20% off.

An open letter from the store, founded by Neal Sofman, a co-owner of the old A Clean Well-Lighted Place for Books stores, said in part, "Like many merchants on West Portal, we felt the effects of the economic downturn during the first quarter of 2011, but April and May have been better and we are optimistic that, with your continued support, we will remain a vital part of West Portal's unique business district. If you want the intimacy of a neighborhood bookshop where you can talk books face-to-face, and relax in a way that only seems to happen when surrounded by books, then keep us on your regular route.

"Where else can you meet celebrated authors like Alexander McCall Smith, Ann Patchett, Calvin Trillin, Cara Black, Lisa See, Alan Furst, Mary Roach, or Simon Winchester within walking distance of your home?"

The store continues, it said, to "make our shop more interesting by adding new services and gifts that we hope will catch your fancy. Over the next few months you will find a larger selection of new puzzles, games, toys, sun hats, sunglasses, bags, and other fun things. Our knitting program will continue, and we hope our classes in cartooning and drawing will interest you."

---

Arches Book Company, Moab, Utah, has finished its merger with its sister bookstore, Back of Beyond Books, which is now home for both booksellers. Arches wrote: "We opened Arches Book Company in October of 2001 and had a great run. The economic downturn, fewer people reading, increased competition (especially online), and the advent of e-readers all played a part in this merge."

---

Today, Friday and Saturday are when 25 Unbridled Books e-books will be for sale on IndieCommerce sites that sell Google eBooks for 25 cents apiece. Unbridled hopes, it says, that people with e-readers will "take this chance to acquaint yourselves with some of our long-time authors" and that readers new to e-books "will take this opportunity to dip a toe into the waters with the help of your knowledgeable local bookstore, and introduce yourself to a stable of authors of whom we are extremely proud."

---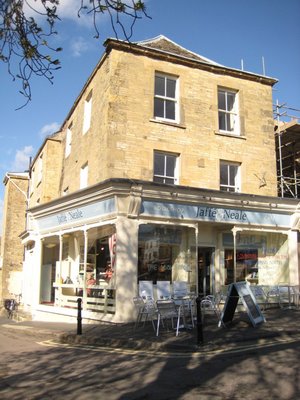 Cool idea of the day: British bookseller Patrick Neale "will be revealing the secrets of his job" during a Guardian live webchat tomorrow. Neale worked for Waterstone's for 15 years before opening Jaffé and Neale Bookshop & Cafe in Chipping Norton a decade ago. The store was named Independent Bookseller of the year in 2007.

"Independent bookselling is all about being the center of your community hosting events, book clubs and launch parties," said Neale. "Independent bookshops are essential as they discover new talent and are able to advise customers. This bespoke service rests on meeting and talking to our customers and not relying on algorithms to dictate what a customer likes. We also foster great relationships with authors.

"The book trade has never been more competitive and price as well as the electronic book are obviously issues, but it is not all gloom and doom for Independent booksellers. In the right location and the passion to make yourself interesting and relevant then the future is as positive as it ever has been."

---

Jaunted.com featured "three havens for bookish travelers," noting that London "is teeming with bookshops that celebrate all things erudite, stores that avid readers could easily get lost in for hours on end. If you count yourself among this group, then take note of the following three locales: nerd-tested (and we mean that in a good way), Jaunted-approved."

---

"We think we're so modern. We think we're hot stuff, with our touch-screen tablets, video cellphones and Internet movie downloads. But mark my words: we're in the Paleozoic era of consumer technology.... This week, though, e-book readers just took their first slimy steps out of the primordial soup," wrote David Pogue in his New York Times tech review of the recently released Barnes & Noble All-New Nook and Kobo Touch Edition e-readers.

Pogue concluded: "All of this is clear evidence that the clunky primitiveness of the Paleozoic e-book era is finally drawing to a close. At this rate, before you know it, e-book readers will arrive solidly in the Jurassic period. "

---

The Guardian featured its recommendations for 10 of the best literary haunts in Barcelona: "Discover where Picasso supped and where to find inspiration over coffee or cocktails, with Barcelona writer Matthew Tree."

---

What music would the narrator of Donna Tartt's bestselling novel The Secret History "fall in love, scheme, and find out the worst to"? In creating a literary mixtape for Richard Papen, Flavorwire thought he "would be into a little bit of sad-sack music, with a healthy spattering of the 'cool' bands, and some ominous, moody music for the late, fraught nights."

---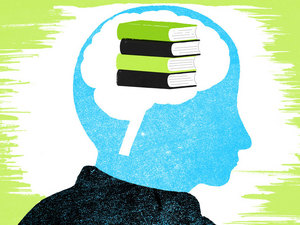 "Insane Science: 5 New Books That Explain the Brain" is a summer reading alternative offered by NPR's Michael Schaub, who observed: "When the sun finally comes out and the sweaters get tossed in the basement, we're all at least a little tempted to turn off our brains. Don't do it! Summer reading--in this case, summer reading about the science of the mind--can be a lot more fun than dodging volleyballs on a beach."

---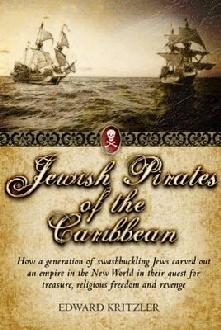 Arrr! Justin Somper, author of the the Vampirates series, chose his top 10 pirate books for the Guardian. "There's a real blurring between fact and fiction in pirate literature," he wrote. "Some of the figures we (I) take to be archetypal pirates are in fact fiction, created by craftsmen like Daniel Defoe. But that's all part of the fun and it can be informative to contrast fictional archetypes like Blackbeard with their real-life counterparts--in this case Edward Teach."

---

Book trailer of the day: Centuries of June by Keith Donohue (Crown), who shows how to deal with a book with a potentially offensive jacket--his own has a partially naked woman on it--so readers won't offend friends and neighbors.

---

Ingram Publisher Services is now distributing the following publishers:

Beautiful/Decay, founded in 1996 as publisher of a small black-and-white 'zine and now a publisher of limited edition, hand-numbered art books. IPS will distribute the company's art book series worldwide.

Dreamscape Media, which publishes digital and CD audio material. IPS will market and distribute Dreamscape's audio CDs to libraries and retailers.

Where to Bike, a subsidiary of Bicycling Australia, which publishes cycling books and international cycling guides, including riding guides for cities in the U.S., U.K. and Australia. IPS aims to introduce the Where to Bike series to more riders around the world.


Media and Movies
Media Heat: Adam Mansbach on the Today Show
Today on the O'Reilly Factor: Sebastian Junger, author of WAR (Twelve, $15.99, 9780446556224). He will also be on Tavis Smiley tomorrow.
---
Tomorrow on the Today Show: Adam Mansbach, author of Go the F#@k to Sleep (Akashic Books, $14.95, 9781617750250).

Also on Today: Stefanie Wilder-Taylor, author of I'm Kind of a Big Deal: And Other Delusions of Adequacy (Gallery, $15, 9781439176573).






This Weekend on Book TV: In the Garden of Beasts
Book TV airs on C-Span 2 this weekend from 8 a.m. Saturday to 8 a.m. Monday and focuses on political and historical books as well as the book industry. The following are highlights for this coming weekend. For more information, go to Book TV's website.

Saturday, June 11

7 p.m. Eliot Spitzer, former New York state Governor and Attorney General, discusses his book Government's Place in the Market (MIT Press, $14.95, 9780262015707)

9 p.m. Gretchen Morgenson and Joshua Rosner, co-authors of Reckless Endangerment: How Outsized Ambition, Greed, and Corruption Led to Economic Armageddon (Times Books, $30, 9780805091205), talk about the 2008 financial collapse. (Re-airs Sunday at 8 a.m.)

10 p.m. After Words. Former Nixon aide Monica Crowley interviews Henry Kissinger, author most recently of On China (Penguin, $36, 9781594202711). (Re-airs Sunday at 9 p.m., Monday at 12 a.m. and 3 a.m., and Sunday, June 19, at 12 p.m.)

11 p.m. A panel discussion about philosopher and economist F.A. Hayek's The Constitution of Liberty: The Definitive Edition (University Of Chicago Press, $25, 9780226315393), which was first published in 1960. Panelists include Bruce Caldwell, Richard Epstein and George Soros.

Sunday, June 12

7:30 p.m. Richard Miniter discusses his book Mastermind: The Many Faces of the 9/11 Architect, Khalid Shaikh Mohammed (Sentinel, $25.95, 9781595230720). (Re-airs Saturday, June 18, at 11 p.m.)

8:30 p.m. From BookExpo America, an interview with Jorge Castaneda, author of Manana Forever?: Mexico and the Mexicans (Knopf, $27.95, 9780375404245).

10 p.m. Paul Allen talks about his book Idea Man: A Memoir by the Co-Founder of Microsoft (Portfolio, $27.95, 9781591843825).

11 p.m. Erik Larson, author of In the Garden of Beasts: Love, Terror, and an American Family in Hitler's Berlin (Crown, $26, 9780307408846), recounts the tenure of the first American ambassador to Hitler's Germany, William Dodd. (Re-airs Sunday, June 19, at 10:15 a.m.)


Archival Footage: Harry Potter Cast's First Screen Test
Warner Bros. released a video snippet from the archives, featuring Daniel Radcliffe, Emma Watson and Rupert Grint screen testing for their roles in Harry Potter and the Sorcerer's Stone. Wired noted that Radcliffe "looks like he's barely out of diapers" in the clip, which also includes a preview of "the showdown between boy wizard Harry and nose-less villain Lord Voldemort (played by Ralph Fiennes) in the all-out battle that will cap next month's Harry Potter finale."





Movies: American Assassin
Edward Zwick will direct CBS Films' adaptation of Vince Flynn's bestseller American Assassin, the Hollywood Reporter wrote. Zwick and Marshall Herskovitz will write the screenplay.

"The Mitch Rapp novels are as thrilling and entertaining as they are relevant," Zwick said in a statement, "and I am delighted to be given the opportunity to translate them to the screen." The Hollywood Reporter added that CBS Films "controls the rights to the entire series as well as any new sequels and spinoffs."


Books & Authors
Awards: Orange Prize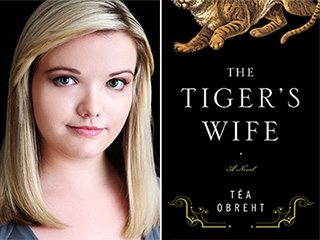 Téa Obreht's debut novel, The Tiger's Wife, was the surprise winner of this year's £30,000 (US$49,188) Orange Prize for Fiction. At 25, Obreht is the youngest winner in the award's 16-year history. Her victory "meant defeat for better established writers Emma Donoghue--the bookies' favorite for the bestselling Room--and Nicole Krauss for Great House. Many had also fancied the chances of Aminatta Forna for her rich and engrossing The Memory of Love," the Guardian reported. The other shortlisted novels were Kathleen Winter's Annabel and Emma Henderson's Grace Williams Says It Loud.

The judges praised The Tiger's Wife as evidence of a "truly exciting" new literary talent. "It is a very brave book," said Bettany Hughes, chair of the judging panel. "We were looking for a book that had some kind of alchemy, that changed us as readers and changed the way we thought about the world and The Tiger's Wife certainly does that. It is a very special book." Hughes called the final decision, which was not unanimous, a difficult one, with a Tuesday-night judging panel session lasting more than four hours.


Book Review
Book Review: Machiavelli
Machiavelli: A Biography by Miles J. Unger (Simon & Schuster, $28 hardcover, 9781416556282, June 14, 2011)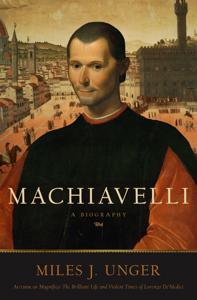 Niccolò Machiavelli (1469-1527) was labeled "the finger of Satan" by a prominent Cardinal in 1539 and his work was placed, as one of the first, on the Papal Index of Prohibited Books in 1559. Achieving such notoriety is no mean feat, and Miles Unger chronicles the twists and turns of Machiavelli's life with the same flair that he brought to Magnifico: The Brilliant Life and Violent Times of Lorenzo de' Medici. As Machiavelli treads his path--humble beginnings in Florence; crucial years in the bureaucracy of the city's government; emergence as author of The Prince; posthumous vilification by the Church--we feel we are back in Renaissance Florence amid all its intrigue and tumult.
As Florence's Second Chancellor, Machiavelli observed the way his city, its allies and its enemies operated in crisis after crisis. The abstract principles of statecraft espoused by philosophers like Socrates, Plato and Aristotle played little part in the pitched battles between competing groups and individuals that he saw. That experience formed the basis of his pragmatic view of the way a real-world state survives and prospers; the evidence inspired him to develop his revolutionary profile of a great leader. He was candid to a fault when he wrote The Prince, sharing everything he had learned with the Medici coming in to govern Florence, with the hope that they would be grateful and offer him a new job. The Medici dismissed him as a nuisance and, as Unger wittily remarks, The Prince has achieved fame as perhaps the most unsuccessful job application of genius of all time.
"A lie, convincingly told, is among the most powerful weapon in the ruler's arsenal," Unger writes as he tells us that Machiavelli did not follow his own tips for rulers. Machiavelli, expecting that his insights would win him patrons and employment, was sorely disappointed, Unger tells us. "Pointing out uncomfortable truths turned out to be an unpardonable crime, while countless acts of cruelty, treachery, and violence... were passed over with barely a yawn." Machiavelli should have known what would happen to him for speaking so plainly to the Medici, but could he have had imagined he'd be influential for centuries? Cynic that he was, he'd have laughed and asked how much his monetary award was.--John McFarland
Shelf Talker: A highly engaging, authoritative biography of Machiavelli, who rose to become a world-famous author, founder of modern political science and vilified by the Catholic Church as the finger of Satan--not bad for an underpaid government clerk in Renaissance Florence.


Deeper Understanding
Deeper Understanding: The Dark Is Rising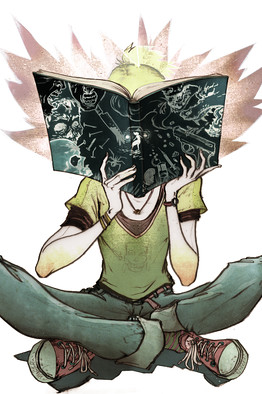 Is the Dark rising?
I do not mean the series by Susan Cooper,
though it is perhaps an apt metaphor.
In those five books, she explored
the forces of good and evil and
received a Newbery Medal (1976) and Newbery Honor (1974)
for her efforts--through fiction--
to lay out moral dilemmas for young people to ponder.
These past few days many of us have been atwitter about
the piece in the Wall Street Journal
by Megan Cox Gurdon: "Darkness Too Visible."
Gurdon suggests that "pathologies
that went undescribed in print 40 years ago...
are now spelled out in stomach-clenching detail."
Most of us trace the birth of the YA genre back to
The Outsiders by S.E. Hinton (1967)
about gang violence, and to
Paul Zindel's The Pigman (1968)
In which two misfit teens play a prank on
Mr. Angelo Pignati,
then befriend him,
and then, possibly, unwittingly contribute to his death.
Undescribed pathologies?
When M.E. Kerr wrote Night Kites in 1986,
it was one of the first novels in YA or adult literature
to mention AIDS,
narrated by a teen whose older brother
was infected with the virus.
It dispelled myths that ran rampant about
how you could catch "gay cancer"
as it was then called, just from eating off the same dish.
It also won the California Young Reader Medal,
Voted on by teens themselves.
Today we have books like Will Grayson, Will Grayson
by John Green and David Levithan,
in which a straight guy and a gay guy can be best friends,
and a confidently "out" gay guy can help a closeted gay guy
feel more comfortable in his own skin.
It won the 2011 Teen Choice Book of the Year
(sponsored by the Children's Book Council),
again, voted on by teens.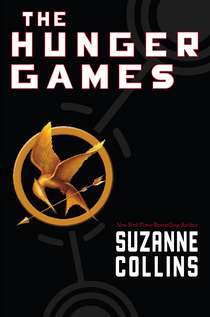 Yes, The Hunger Games are violent.
Suzanne Collins has said that the seeds of that trilogy
came to her while she was watching reality television
and thinking about the Coliseum of gladiator days.
Teens watch reality television.
The Hunger Games gives them something to
(forgive the pun) sink their teeth into.
What would they do if they were Katniss?
Would they sacrifice themselves for a sibling?
Would they save the boy who kept them alive
With the gift of a loaf of bread?
These are the questions Katniss asks herself.
Teens get to stand in her shoes
and ask themselves these questions.
Teens don't purge or cut because of a book they read.
If they are looking for triggers, they will find triggers.
But they might also find in a book like Patricia McCormick's Cut
or Laurie Halse Anderson's Wintergirls
that there are other people like them.
They are not alone.
We need to trust that teens will set aside
the books they're not ready for or simply don't like.
They will.
Girls will also read Will Grayson, Will Grayson,
and boys will read The Hunger Games.
Teens are not other; they are us.
They read sports books and comics
and nonfiction and romance.
They read literary stand-alone novels
and Vampire Diaries one after another.
They want to read what everyone's reading
or they could care less.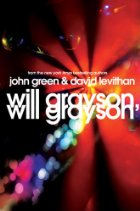 So let's turn away from the Dark for a moment
to the Light.
And by "light" I do not mean insubstantial,
I mean authors grappling with
more "mainstream" situations
like Sarah Dessen and Maureen Johnson.
I mean authors asking teens to examine
the messages coming to them from the media:
M.T. Anderson's Feed and Scott Westerfeld's So Yesterday
and Libba Bray's Beauty Queens.
I mean worlds in books that allow teens to step back
and look at their own lives and moral codes in relation to others:
Joan Abelove's Go and Come Back,
Holly Black's White Cat series.
Lauren Oliver's Before I Fall.
Perhaps the protagonist of Gurdon's article,
46-year-old Amy Freeman,
a mother of three stymied in the YA section of her
local B&N in Bethesda, Md.,
could not find someone to ask for a recommendation, or
does not have an independent bookstore nearby
or a public library branch near her.
Maybe her teen's school librarian was laid off
or the book review section of her paper has been omitted.

That is the darkness too visible in this tale.
I wanted one knowledgeable book-loving person
to approach Amy Freeman and ask,
What kinds of books does your 13-year-old like to read?
Who is his or her favorite author?
Teens have been reading grim books
since the Brothers Grimm and Romeo and Juliet.
I trust them to set aside the books they don't like.
What we need are better ways to reach them.
--Jennifer M. Brown


The Bestsellers
Top-Selling Titles in Florida Last Week
The following were the bestselling books at independent bookstores in Florida during the week ended Sunday, June 5:

1. The Paris Wife by Paula McLain
2. The Help by Kathryn Stockett
3. Room by Emma Donoghue
4. Bringing Adam Home by Les Standiford and Joe Matthews
5. Incognito by David Eagleman
6. In the Garden of Beasts by Erik Larson
7. Go the F**k to Sleep by Adam Mansbach
8. The Beach Trees by Karen White
9. The Kane Chronicles, Book Two: The Throne of Fire by Rick Riordan
9. The Jefferson Key by Steve Berry
10. The Greater Journey by David McCullough

Reporting bookstores and their handselling favorites:

Books & Books, Coral Gables, Miami Beach, Bal Harbour: Dreams of Joy by Lisa See
Book Mark, Neptune Beach: The Girl Who Would Speak for the Dead by Paul Elwork
Inkwood Books, Tampa: Blood, Bones & Butter by Gabrielle Hamilton rt
Vero Beach Book Center

[Many thanks to the booksellers and Carl Lennertz!]




Top-Selling Titles in Chicagoland and Milwaukee Last Week
The following were the bestselling books at independent bookstores in the Chicago and Milwaukee areas during the week ended Sunday, June 5:

1. In the Garden of Beasts by Erik Larson
2. The Hunger Games by Suzanne Collins
3. A Visit from the Goon Squad by Jennifer Egan
4. The Immortal Life of Henrietta Lacks by Rebecca Skloot
5. Bossypants by Tina Fey
6. Room by Emma Donoghue
7. The Help by Katherine Stockett
8. The Greater Journey by David McCullough
9. A Game of Thrones by George R.R. Martin
10. Cardboard Gods by Josh Wilker

The reporting bookstores and their handselling favorites:

Anderson's, Naperville and Downers Grove
Book Cellar, Lincoln Square: The Two Deaths of Daniel Hayes by Marcus Sakey
Book Stall at Chestnut Court, Winnetka: 1861 by Adam Goodheart
Book Table, Oak Park: State of Wonder by Ann Patchett
Books & Co., Oconomowoc
Boswell Book Company, Milwaukee: Better Than Great by Arthur Plotnik
57th St. Books, Chicago
Lake Forest Books: Dreams of Joy by Lisa See
Next Chapter, Mequon
Read Between the Lynes, Woodstock
Seminary Co-op
Women and Children First, Chicago: A Tiger in the Kitchen by Cheryl Lu-Lien Tan

[Many thanks to the booksellers and Carl Lennertz!]