Shelf Awareness for Friday, June 10, 2011

Quotation of the Day
Forty-Year-Old Wisdom About Libraries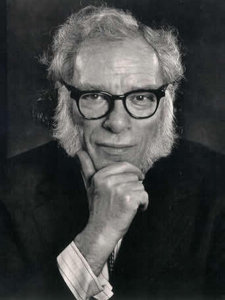 "[A library] isn't just a library. It is a space ship that will take you to the farthest reaches of the Universe, a time machine that will take you to the far past and the far future, a teacher that knows more than any human being, a friend that will amuse you and console you--and most of all, a gateway, to a better and happier and more useful life."
--Isaac Asimov in a March 16, 1971, letter to children at the newly opened Troy, Mich., public library, as posted on
lettersofnote.com
.


News
Image of the Day: Vive Tomi Ungerer!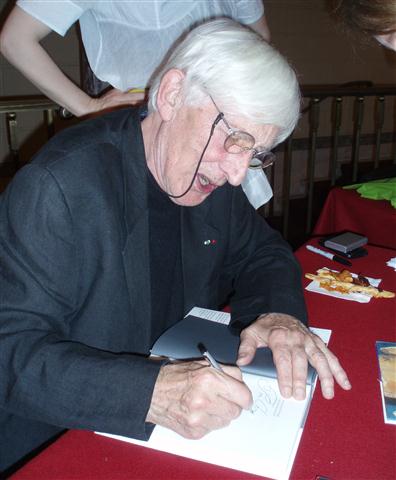 "Dear Tomi, let's get right to the point: you are a genius!" said Antonin Baudry, cultural counselor of the French Embassy in his introductory remarks last night for the creator of Crictor and The Three Robbers. Baudry might well have been channeling the words of Ursula Nordstrom, the legendary Harper editor who discovered Tomi Ungerer. Back for the first time in more than a decade, Ungerer said, "There is no city I've loved as much as New York." The Alsatian-born author-artist famously arrived in Manhattan 55 years ago with just $60 in his pocket and was discovered by Nordstrom. Here Ungerer signs his books, newly re-released in English by Phaidon. "They say you can't come home again, but with New York you can," said Ungerer. "It's always a city in waiting."
Tonight at 6:30 he will appear in conversation with Jules Feiffer at the Society of Illustrators, and on Saturday at 1 p.m, he will conduct a drawing demonstration at the Phaidon Store in New York as well as appear at Books of Wonder at 4 p.m. At 7 p.m. on Tuesday, June 14--his 80th birthday-- he'll be interviewed at the Philadelphia Free Library, and he will celebrate the opening of an exhibition of his artwork on Saturday, June 18, at the Eric Carle Museum of Picture Book Art in Amherst, Mass. (through October 9). Bon anniversaire, Tomi!


Borders May Have to Close 51 More Stores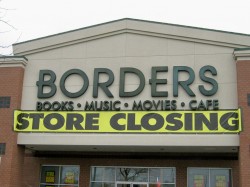 More bad news from Borders.
Unless lenders agree to amending their bankruptcy funding requirements or obtain extensions from landlords on assuming or rejecting leases, Borders Group will have to close as many as 51 stores in the next few months, some of which are among its most profitable stores, the company disclosed in a bankruptcy court filing yesterday.
Borders said it seeks to begin the closing process reluctantly but must do so or risk violating the terms of the $505 million bankruptcy loan that is keeping the company alive. Borders is negotiating with its lenders for a waiver until July 21 from its requirement to start shutting the stores. But without any changes or a company sale, Borders said it should begin store closing sales by June 22. Borders said it has obtained the required extensions to assume or reject leases from landlords for nearly 90% of its stores and are continuing discussions on the 51 remaining stores.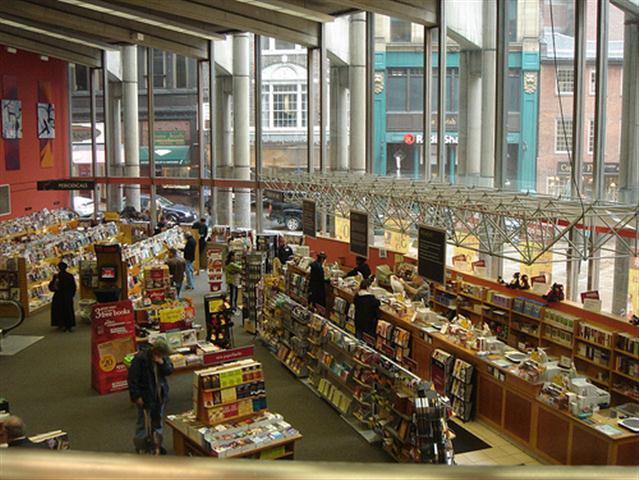 The stores that might be closed include 41 superstores--among them, Borders' Penn Station and Columbus Circle locations in New York City and the Downtown Crossing store in Boston (pictured, left)--as well as 10 airport stores in Baltimore, Boston, Dallas/Ft. Worth, Detroit, Indianapolis, New York, Phoenix and Raleigh.

A Borders spokeswoman told the Wall Street Journal that the company expects "a far smaller number [than the 51] to actually close."

Borders called the situation a "Hobson's choice," and noted that potential buyers--including at least two private equity firms, Gores Group and Najafi Cos.--are interested in many of the 51 stores. The situation puts further pressure on Borders to sell the company quickly.




Notes: Ann Patchett on Her New Bookstore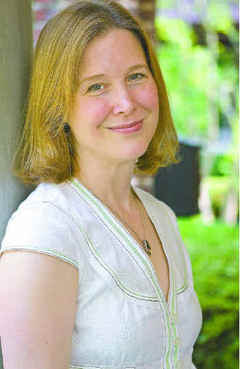 On Wednesday while discussing her new novel, State of Wonder, on the Diane Rehm Show (at about 1:46 in the audio), Ann Patchett spoke about the bookstore she's opening "by Christmas" with longtime Random House sales rep Karen Hayes in Nashville, Tenn., where the two main bookstores, a Davis-Kidd and a Borders, closed in the past six months.

"I don't know if I'm opening an ice shop in the age of Frigidaire," Patchett said. "But I can't live in a city that doesn't have a bookstore."

She added that the store will be about 3,000 square feet in size, a tenth of the size of the stores that closed. "It's kind of this model for what's gone on in our country in so many different ways," she said. "We just supersized. We got bigger and bigger and bigger, and we couldn't sustain it. We can't sustain a 30,000 sq.-ft. bookstore, but we really can sustain a 3,000 sq.-ft. store."
---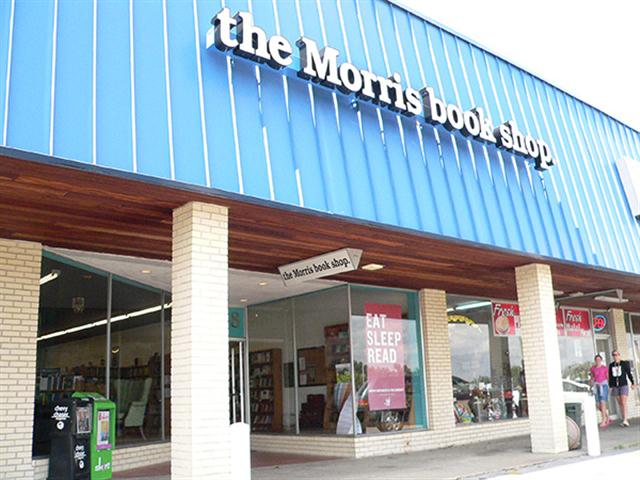 Good news! Morris Book Shop, in Lexington, Ky., which was founded three years ago (Shelf Awareness, February 15, 2008), is moving and expanding this fall. Its new location will be 882 E. High Street in the Chevy Chase shopping district, which is closer to the center of Lexington and the University of Kentucky campus. The area also has plenty of pedestrian and bike traffic, and stores stay open later in the evening than in other parts of Lexington.

The current store is about 1,700 square feet and the new space is about 1,000 square feet larger, allowing more room for "merchandising our books and for special events," owner Wyn Morris said. The store will expand its children's and Kentuckyiana book sections and will have a small meeting room for book clubs and for other events.

Morris Book Shop will continue its involvement in public events and fundraisers. Manager Hap Houlihan said, "There's a new business paradigm that we really like: it's better to see other businesses and organizations as potential partners, rather than as potential competitors." Morris and Houlihan are founding members of Local First Lexington.

---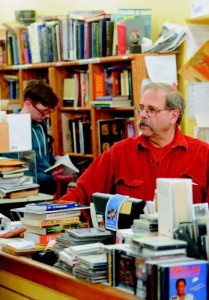 Congratulations to Bob Greene, owner of BookPeople, Moscow, Idaho, for the last 30 years! In his honor and to celebrate his retirement (he and his wife are moving to Portland, Ore., to be near family), tomorrow is officially Bob Greene Day in Moscow. Mayor Nancy Chaney cited Greene, among other things, for being "a fiercely independent businessman," for his "passion for books and literature [that have] made BookPeople a destination for those who share his love for the printed word, bringing the literary community together by exchanging news and putting people in touch with each other"; for being "a champion of the community, education, the arts and locally owned and operated businesses"; for his "hospitality"; for supporting local artists and authors, "in many cases by being the first business to display and carry their works"; and his "unerring ability to meet the needs of his customers, either by finding the right book in his store or working tirelessly to obtain it from outside sources."
---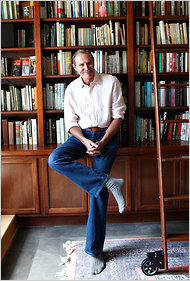 "Bob Vila with an MFA" was how the New York Times Home & Garden section described author/contractor Tom McNeal's narrative voice in a recent article about the home he shares with his wife, YA author Laura McNeal, in Fallbrook, Calif. Their house was described as "the architectural equivalent of a carefully crafted novel: well constructed, inviting, with a few surprise twists. Like the secret rooms."

Tom--whose second novel, To Be Sung Underwater, was published last week by Little, Brown--was a graduate student at the University of California, Irvine, "when he took his share of a small inheritance and started a general contracting firm that builds and manages rental properties. The steady income from the business, and the measure of freedom that comes with self-employment, allowed him to carve out some time for writing," the Times wrote.

---

"Contemporary short novels for your summer reading pleasure" were suggested by Flavorwire, which noted that the choices include "a wide variety of stories and styles, including many entries from small, indie presses.... Best of all, since these are all short novels, you'll be able to peel through a bunch of them fairly quickly and have a fine sense of accomplishment at the end."

---

In I am Number Four, what is the name of John Smith's dog? The Guardian tests whether you can "sniff out the right answers in our jaw-gnashingly difficult canine quiz? Test your knowledge of tails in tales and find out if you're top dog in the pack."

---

Flavorwire's list of "10 controversial couples in literature" showcased "works of literature that feature transgressive love? The categories are as follows: Age difference, racial difference, star-crossing, class mixing, same-sex relationships, extramarital affairs, and our favorite: sibling love."

---

Bookish furniture of the day: Coffee table made with Penguin paperbacks.

---
Book trailer of the day: the "Carolyn Parkhurst Collection" for The Nobodies Album (Anchor). And a related site with Carolyn Parkhurst gifts, including our favorite, the "Just Buy the Damn Book Already" mug.

---
Effective with the fall list, Raincoast Book Distribution, Vancouver, B.C., will handle sales, fulfillment and marketing for most Macmillan imprints in Canada to independent bookstores, libraries, specialty markets and Costco Canada. Farrar, Straus & Giroux will continue to be sold in Canada by Douglas & McIntyre.

H.B. Fenn and Co. had distributed the lines that Raincoast will distribute. Fenn filed for bankruptcy earlier this year and has since lost the Hachette Book Group to Canadian Manda Group (Shelf Awareness, March 3, 2011).

Macmillan books will be available to ship from Raincoast in early July. Larger Raincoast accounts in eastern Canada will receive Macmillan books directly from the company's Gordonsville, Va., warehouses, although Raincoast will handle sales, billing and customer service on those shipments.
Macmillan will work directly with Canada's seven ID wholesalers as well as CMMI, the ID consortium, on all its books--it had worked with them directly on mass market titles for years. The company is a direct vendor with Indigo and soon will be with Amazon.com's Canadian operations. "Raincoast will handle the rest of the market and will also do our marketing and publicity in Canada for the entire market," said Alison Lazarus, president of Macmillan's sales division.


Cool Idea of the Day: 'Get Your E-Books Independent!'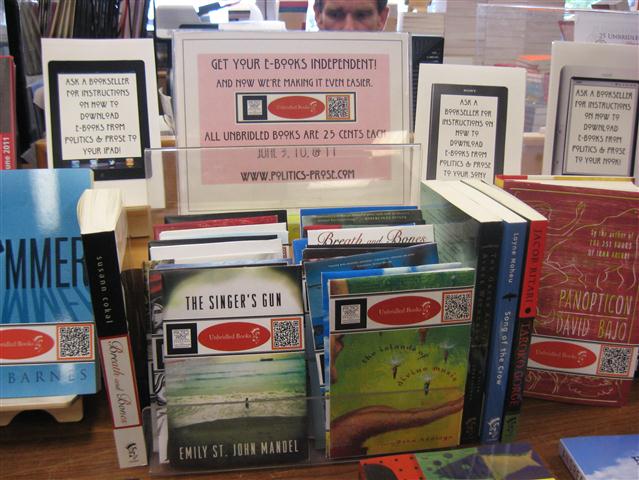 Politics & Prose Bookstore, Washington, D.C., created an interesting cross-promotion display in support of the Unbridled Books 25/25 e-book deal (Shelf Awareness, June 8, 2011) this week. Bound editions of the featured titles on a "Get Your E-Books Independent!" table display are wrapped in QR code bellybands.

"And now we're making it even easier," the bookshop announces on its poster. And they are. The display also has notices suggesting that customers "ask a bookseller for instructions on how to download e-books from Politics & Prose to your iPad."


Bellevue Benefit
At a benefit event for Bellevue Literary Press at Manhattan's National Arts Club Tuesday night, authors Michelle Latiolais (Widow), Andrew Krivak (The Sojourn) and Paul Harding (Tinkers) joined an audience in listening to excerpts from their work being read by professional actors. After the readings, Harding remarked, "I never in a million years thought I would be publishing my strange little novel through the NYU School of Medicine." He went on to praise publisher and editorial director Erika Goldman's "jeweler's eye" for great books. Because Bellevue is a not-for-profit press, he said, "she doesn't have to ask the marketing department if they think a book can sell 10,000 in hardcover," but it also means the house requires financial support beyond that generated by sales.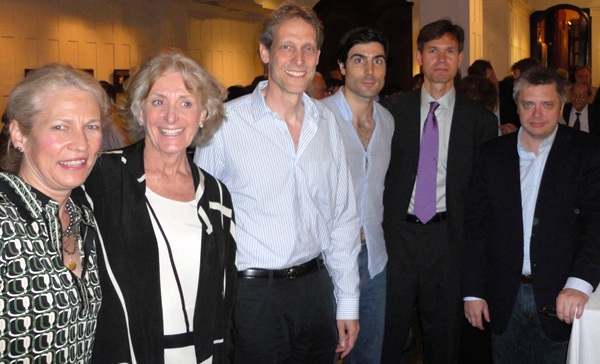 Founding publisher Jerome Lowenstein said that, following the success of Tinkers (last year's Pulitzer Prize winner for fiction), Bellevue was okay for the next few years, "but I want this press to be okay for many years beyond that." With that in mind, he encouraged people not just to donate funds, but to become involved in Bellevue's "Consilience Project," which hopes to combine literary events with educational programs and initiatives to promote science literacy. "We want people's input, their spirit and their support," he said.
"That said," Goldman quipped, "we are asking for your money." She explained afterward that while selling 400,000-plus copies of Tinkers gave Bellevue "resources we never thought we would have," the safety net was by no means permanent. "I'm interested in publishing fine literature, and I'm grateful to be able to do that," she said. "I feel very lucky that I can follow my passion in the work that I do... I had to learn a long time ago I don't do things to get patted on the back. I do them because I believe in them." That she's been able to have both, thanks to Bellevue's initial successes--which also include a Sami Rohr Prize for Austin Ratner's novel The Jump Artist--has been extremely gratifying.
From left: Latiolais; actors Kathleen Butler, Bob Jaffe and Louis Cancelmi; Krivak; and Harding.


Media and Movies
Media Heat: Carte Blanche, the Return of James Bond
Today on NPR's Fresh Air: David Okrent, author of Last Call: The Rise and Fall of Prohibition (Scribner, $17, 9780743277044).
---
Today on ReelzChannel's Maltin on Movies: Vic Armstrong, author of The True Adventures of the World's Greatest Stuntman: My Life as Indiana Jones, James Bond, Superman and Other Movie Heroes (Titan Books, $25.99, 9781848568747).

---

Tomorrow on NPR's Weekend Edition: Eric Greitens, author of The Heart and the Fist: The Education of a Humanitarian, the Making of a Navy SEAL (Houghton Mifflin Harcourt, $27, 9780547424859).
---
On Sunday on NPR's Weekend Edition: Jeffery Deaver, author of Carte Blanche: The New James Bond Novel (Simon & Schuster, $26.99, 9781451620696).

---

On Sunday on OWN, the first episode of the six-part documentary Finding Sarah, whose tie-in book is Finding Sarah: A Duchess's Journey to Find Herself by Sarah Ferguson, the Duchess of York (Atria, $25.99, 9781439189542).





Movies: Left to Tell
Rutina Wesley (True Blood) will star in Left to Tell, adapted from Immaculee Ilibagiza's memoir Left to Tell: Discovering God Amidst the Rwandan Holocaust. Deadline.com reported that the film is being produced by Stephen McEveety and will be co-directed by Steve Berkowitz and Keith VanderLaan.


Books & Authors
Awards: Benjamin Franklin and Lambda Literary Winners
In the better-later-than-never department, we offer links to several book awards that were made during BookExpo America (our apologies!):

The 23rd annual Benjamin Franklin Awards, sponsored by the Independent Book Publishers Association, celebrated the 152 winners and finalists in 51 categories. See the full list of winners and finalists on IBPA's website.

---

The 23rd annual Lambda Literary Awards, celebrating excellence in LGBT literature, were awarded in the 24 categories. See the winners on Lambda Literary's website.





Summer Okra Picks
The Southern Independent Booksellers Alliance extended an invitation to "escape from the summer heat with a good book!" These are the Summer Okra Picks, "great southern books, fresh off the vine," that SIBA members plan to handsell:

The Art of Saying Goodbye by Ellyn Bache (Morrow)
The Fine Art of Insincerity by Angela Hunt (Howard Books)
A Good Hard Look by Ann Napolitano (Penguin)
Groove Interrupted: Loss, Renewal, and the Music of New Orleans by Keith Spera (St. Martin's)
Hourglass by Myra McEntire (Egmont USA)
The Iron House by John Hart (Thomas Dunne)
The Orchard by Jeffrey Stepakoff (Thomas Dunne)
Paradise Dogs by Man Martin (Thomas Dunne)
The Reservoir by John Milliken Thompson (Other Press)
Silver Sparrow by Tayari Jones (Algonquin)
A Small Hotel by Robert Olen Butler (Grove)
Where Things Come Back by John Corey Whaley (Atheneum)
You Believers by Jane Bradley (Unbridled)


Book Brahmin: Ace Atkins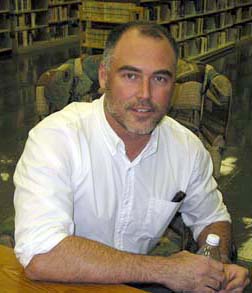 Ace Atkins began his career as a correspondent for the St. Petersburg Times and moved on to work as a crime reporter for the Tampa Tribune. While there, Atkins earned a Pulitzer Prize nomination for "Tampa Confidential," a series investigating a forgotten murder of a woman in the 1950s. That series led to his critically acclaimed novel White Shadow. He is the author of three other historical crime novels--Wicked City, Devil's Garden (nominated for a 2010 Hammett Prize) and Infamous--as well four Nick Travers novels. His new series begins with The Ranger (Putnam, June 9, 2011), featuring Quinn Colson, an Army Ranger, and set in Mississippi. He lives on a historic farm outside of Oxford, Miss., with his family.
On your nightstand now:
Every Day by the Sun by Dean Faulkner Wells--the story of the Faulkner family as told by William Faulkner's niece, a longtime friend here in Oxford. Decades of academic writing have managed to make Faulkner boring. His niece writes about the real man in loving, often very funny detail. A terrific, fascinating read.
Favorite book when you were a child:
A tie between The Westing Game by Ellen Raskin and Where the Red Fern Grows by Wilson Rawls. My fifth grade teacher, Miss Thompson, read both to the class during the final period. I remember being excited about going to school every day to hear the next chapter. Both books had a big influence on me. Crime writing and appreciation of hound dogs.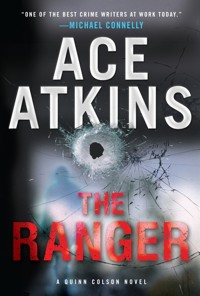 Your top five authors:
Hemingway, Faulkner, Chandler, Elmore Leonard and Robert B. Parker.
Book you've faked reading:
Dr. Ruth's Guide to Erotic and Sensuous Pleasure.
Book you're an evangelist for:
Dr. Ruth's Guide to Erotic and Sensuous Pleasure.
Book you've bought for the cover:
The recent reissues of Ross Macdonald. Some of the greatest cover art I've ever seen--check out the cover of Blue City. Gorgeous. I also love the design on the Ian Fleming reissues from Penguin. I wish more publishers would take notice of cool, hip design. A well-designed book beats a digital edition hollow.
Book that changed your life:
Most definitely The Godwulf Manuscript by Robert B. Parker. That's when I knew I wanted to be a writer and what kind of books I wanted to write.
Favorite line from a book:
"I was neat, clean, shaved and sober and I didn't care who knew it."--The Big Sleep by Raymond Chandler
Book you most want to read again for the first time:
All the King's Men by Robert Penn Warren. I think it was the best thing written in the 20th century. The novel has elements of Faulkner and of Chandler. It's hardboiled crime and Southern lit at its best. I think it's the finest novel I've ever read.


Book Review
Book Review: White Shotgun
White Shotgun: An FBI Special Agent Ana Grey Novel by April Smith (Knopf, $25.95 hardcover, 9780307270139, June 21, 2011)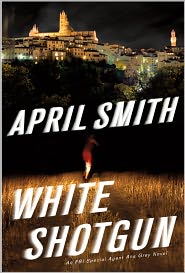 Fans of April Smith's Ana Grey series will find much to enjoy in this fourth novel to feature the FBI agent, but the novel stands well on its own and won't leave readers new to Smith's work feeling as if they have missed anything. Here, the intriguingly twisty story begins in London. Agent Grey is on leave, holed up in damp digs with her brooding, complicated lover, Sterling, who performs covert missions for a shadowy outfit named Oryx. The two are abruptly parted when Ana gets caught in what appears to be a gang hit outside an Italian restaurant. In the aftermath of the shooting, Ana's FBI bosses send her to Siena, Italy, to meet her half-sister, Cecilia Nicosa, whom Ana never knew she had. But it isn't a family reunion that the FBI is after--they want Ana to investigate Cecilia's husband, Nicoli, a fabulously wealthy coffee mogul whose Mafia mistress has recently disappeared, the victim of a lupara bianca ("white shotgun") murder (in which the body is never found).
Things get even more complicated when Ana arrives at the Nicosas' sumptuous home. Nicoli is deeply involved with the Mafia; Cecilia, a physician who has just had a retaliatory affair with the completely corrupt chief of police, is paying pizzo (Mafia extortion) to keep her clinics open; and, soon after Ana arrives, the couple's 16-year-old son, Giovanni, is savagely beaten and left to die in the street. To further muddy the waters, Siena is about to host Il Palio, a centuries-old horse race that pits the various districts in the area against each other. Ana is only starting to understand the criminal web in which her sister is caught when Cecilia disappears. Both the FBI and Sterling (who shows up in the middle of the night) believe that Ana is the intended target.
There are an abundance of plot threads here, but Smith manages to tie them together without sacrificing pace or credulity. As compelling as the crime aspect of the novel, however, are Smith's richly detailed descriptions of Italy, its traditions, language, people and landscapes (both internal and external). Smith also has a deft touch with her characters; even the minor players here have a measure of depth and dimension. If there is one quibble to be made, it is in the periodic, random switches from present to past tense--sometimes within the space of a paragraph--that happen often enough to create a jarring effect. If this is a style choice, it falls short; but in this literate, entertaining novel, it is just about the only thing that does.--Debra Ginsberg
Shelf Talker: In her fourth novel to feature FBI special agent Ana Grey, April Smith's heroine discovers beauty, treachery and family in Siena, Italy.


Deeper Understanding
Robert Gray: Journey to a Time Before Talking Rings
Weena shows the Time Traveler boxes of golden rings.
"Are these the talking rings?" he asks.
"Yes."
"They speak?"
"Yes."
"Of what?"
"Things no one here understands."
Weena takes a ring from him, places it on its edge like a coin, and spins it on the smooth surface of a porcelain block. A disembodied voice fills the hall: "Whomsoever chances upon these rings will probably hear the last recorded voice of civilized man. This is the year 4829."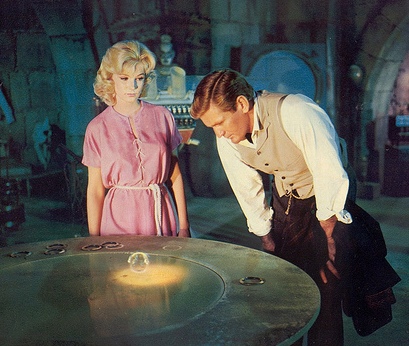 Talking rings were an imagined invention of the mid-20th century movie The Time Machine; they did not exist in the original 19th-century novella by H.G. Wells. But the future has arrived much faster than anticipated, as it often does. Even the concept of talking rings seems a bit antiquated to us. And by the time audiobook skull implants are perfected, earbuds will seem so early 21st century.

The annoying thing about the future is that it's generally... unforeseeable. Maybe that's why laughing nervously about the past has always been such a popular spectator sport for us. So let's continue our celebration of Audiobook Month with a glimpse back to one of the industry's unsung pioneers.

In the September 1953 issue of Harper's magazine, Frederick Lewis Allen profiled Raymond Tierstein--founder of the Audio Book Company--and noted that his "contribution is to make talking books 'practical,' by which is meant cheap and convenient. To demonstrate this, he produced another object, this time out of the black bag. It was an album of twenty-four little records weighing only half an ounce each."

Tierstein had been showing his invention to commercial book publishers "to see what they thought. Evidently, like birds by a snake, they were fascinated and horrified," Allen wrote. "There were those who looked upon Mr. 'T's gadget as a menace to book publishing, a rival to their established methods. There were those who took a very lofty tone and said, in effect, that such a gadget was just one more sop to the masses who were lazy enough about reading as it was. How, they wanted to know, could you ever hope to improve the reading habits of Americans if you gave them such an easy out as this?"

Some publishers were not quite so aghast, and even considered talking books "an interesting new medium of communication." Tierstein had hoped they might see the Audio Book Company as a kind of printer, and he "would have been happy to leave to the publisher the matters of editorial selection and such problems as who read what books into the microphone; he would merely take care of the manufacturing," Allen noted.

"Well," Tierstein said, "They talked and talked and talked, but each publishing house was so divided in its opinions that nothing ever happened. So we decided to go into the 'publishing business' ourselves."

The future of talking books was uncertain then, as now. Allen reassured his audience that regardless of whether the nascent technology turned out to be a legitimate field for traditional publishers, "it does seem to me that they need not fear them as competition. People who are avid readers are never going to be satisfied with anything that goes so slowly as being read aloud to; they never have been.... It seems improbable that any manufacturer would go to the expense and trouble of putting any really bad books on records; only a book of substance can stand the test of being read aloud, and it will be impossible to skim a talking book."

Using an early variation on the theme promoted by some current and optimistic analysts--that e-books will attract new readers--Allen observed that it was "hard to avoid the analogy with the effect of radio on the sales of recordings, though only time will tell if it is appropriate. You will recall that the record manufacturers were afraid that the radio would put them out of business. Instead the habit of listening to music on the radio ultimately increased the sale of recordings and also the attendance at concerts. There are many people who like to listen but dislike to read. Isn't it possible that the book publishers might legitimately provide books for listeners? Might they not, in the long run, increase the sale of books and revive the now dying delights of reading aloud?"

Welcome to the ever-evolving world of talking rings, where the future may be unpredictable but the roots are ancient. "Like to listen to a little bit of The Iliad?" Tierstein asked at one point during his interview. "You know it was meant to be spoken in the first place."--Robert Gray (column archives available at Fresh Eyes Now)