Shelf Awareness for Thursday, July 21, 2011

News
Image of the Day: NAIBA Social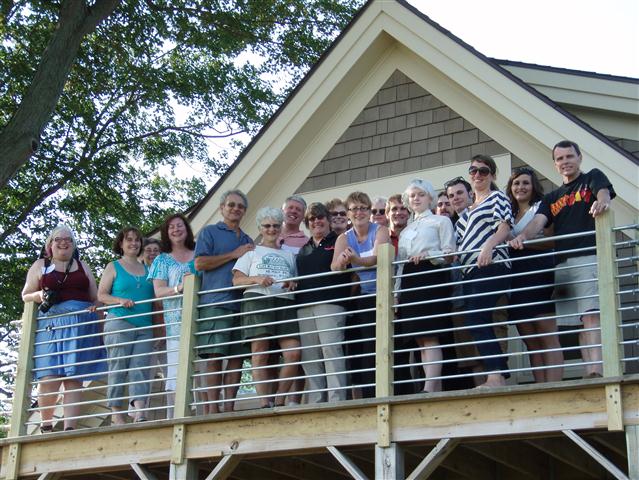 Last Sunday the New Atlantic Independent Booksellers Association held its first social in "the other New York"--that is, upstate New York. Pat and Archie Kutz, owners of Lift Bridge Book Shop, Brockton, N.Y., hosted some 25 booksellers and reps (and family) for a backyard barbecue, where they played bocce ball, enjoyed the pool and got to know each other and talk shop. Here are some of the group, including Pat in the white T-shirt near the center, Archie in blue next to her, and NAIBA executive director Eileen Dengler next to him.


Notes: Official End of the Line for Borders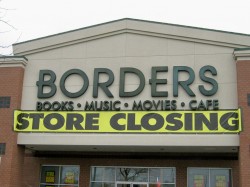 Today Borders Group seeks approval from the bankruptcy court judge in its case for liquidation of the company. Closing sales may begin tomorrow.

In a filing on Tuesday, the company brushed aside the "approximately 99" objections to its plans that have been lodged by unsecured creditors, landlords and Kobo. Borders said that liquidation renders moot all contracts and leases because it is not assigning or assuming them. Borders added that it and the liquidators "have been, and will continue, working to resolve all pending objections to narrow, if not resolve, all outstanding issues before the hearing on this matter."
---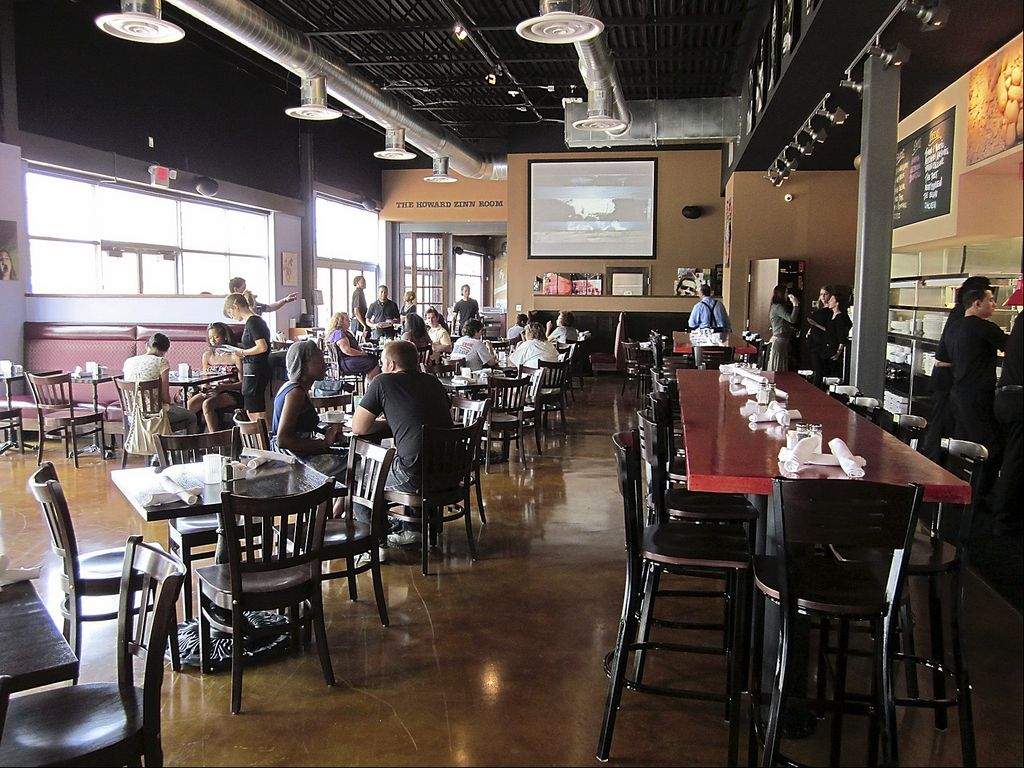 Busboys and Poets, which has three locations in Washington, D.C., and Virginia, has opened a store in Hyattsville, Md., according to Gazette.net.

Busboys and Poets' cultural center/community spaces feature restaurants and performance and exhibition areas, movie showings, poetry readings, author signings and events--all aiming to encourage dialogue on social and political issues. The flagship location in Washington is home to the Teaching for Change bookstore, which calls itself the area's "best source for books that encourage children and adults to question, challenge, and re-think the world beyond the headlines" (Shelf Awareness, November 2, 2010).
---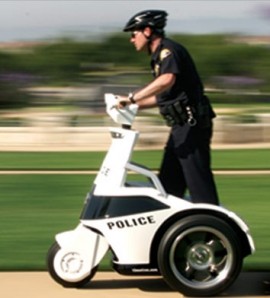 Book 'em, Amazon. The Allentown, Pa., Morning Call reported that Amazon will assume the cost for police protection at its warehouse and distribution center in Upper Macungie "after a former employee allegedly called in a bomb threat. Berks-Lehigh Regional police Chief Michael Weiser said Amazon offered to pay when it made the request for 24-hour police staffing at the Boulder Drive facilities." According to Weiser, Amazon said police presence was needed to ensure "their employees' health and safety."

Township supervisors "have grown increasingly frustrated" since the warehouse opened last year, and police calls "began piling up when the company hired temporary workers to get through the busy holiday season," the Morning Call wrote, adding that Amazon's recent announcement it would hire several hundred more full-time workers is a new cause for concern for supervisors, who "have said criminal investigators are spending 20% of their time at Amazon, investigating complaints that range from assaults to theft to traffic violations."

"We're not financing a police force for Amazon," said Supervisor Sam Ashmar.

---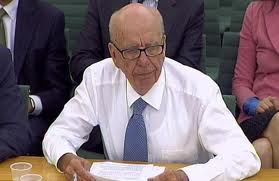 News you can use: phone hacking in literature. As the Rupert Murdoch/News of the World scandal "becomes ever more incredible," the Guardian's John Crace looked to books for context, since "the phone-hacking story has felt more like fast-moving fiction than breaking news--and it is to fiction that people keep comparing it, for want of anything comparable in what passes for real life. Unlike most books, though, it's a story that seems to be changing genre all the time."

---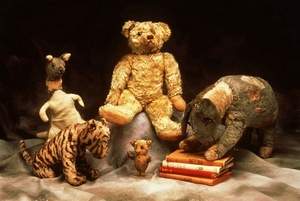 Want to feel old? Winnie-the-Pooh turns 90 on August 21. If you'd like to send him a birthday card, the New York Public Library will be celebrating his birthday at the Library's Children's Center at 42nd Street all month and is accepting cards on Pooh Bear's behalf. It's an appropriate destination, since Christopher Robin Milne's "original Winnie-the-Pooh doll set--including Winnie, of course!--is at the Library, on view in the Children's Center, in a special room surrounded by art of the 100 Acre Wood!"

---

Kamin Mohammadi, author of The Cypress Tree, recommended her top 10 Iranian books in the Guardian, noting that "Iranian literature is as rich and varied as the rest of our millennia-old culture, but only a few works are known in the west, particularly when it comes to our modern literature."

---

Shylock's pound of flesh was just one of the "extraordinary literary debts" highlighted by Flavorwire, which considered "the anxieties involved in owing debts and what we could learn from the stories of hardship and redemption below. In these tales, the debtors are to be pitied, but at times their actions can be shocking."

---
The blog Dinner: A Love Story features books for summer reading recommended by Lemony Snicket (aka author Daniel Handler).
---
Book (pitch) trailer of the day: Pitchapalooza by book doctors Arielle Eckstut and David Henry Sterry, authors of The Essential Guide to Getting Your Book Published: How to Write It, Sell It, and Market It... Successfully (Workman).


Media and Movies
Media Heat: Muzzling and Zinging
Today on NPR's Diane Rehm Show: Juan Williams, author of Muzzled: The Assault on Honest Debate (Crown, $24, 9780307952011).
---
Tomorrow on the O'Reilly Factor: Laura Ingraham, author of Of Thee I Zing: America's Cultural Decline from Muffin Tops to Body Shots (Threshold, $25, 9781451642049).


This Weekend on Book TV: Harlem Book Fair
Book TV airs on C-Span 2 this week from 8 a.m. Saturday to 8 a.m. Monday and focuses on political and historical books as well as the book industry. The following are highlights for this coming weekend. For more information, go to Book TV's website.

Saturday, July 23

11 a.m. Book TV features live coverage of the Harlem Book Fair from the New York Public Library's Schomburg Center for Research in Black Culture. (Re-airs Sunday at 12 a.m.)

6:45 p.m. Mark Stein, author of How the States Got Their Shapes Too: The People Behind the Border-Lines (Smithsonian Books, $24.95, 9781588343147), examines the many people who shaped state boundaries. (Re-airs Saturday at 6:45 p.m. and Monday at 1 a.m.)

8:15 p.m. Former director of the Federal Emergency Management Agency Michael Brown discusses his book Deadly Indifference: The Perfect (Political) Storm--Hurricane Katrina, The Bush White House, and Beyond (Taylor Trade Publishing, $24.95, 9781589794856), (Re-airs Sunday at 2 p.m. and Monday at 4 a.m.)

10 p.m. After Words. Ken Walsh interviews Boston Globe reporter Sally Jacobs, author of The Other Barack: The Bold and Reckless Life of President Obama's Father (PublicAffairs, $27.99, 9781586487935). (Re-airs Sunday at 9 p.m., and Monday at 12 a.m. and 3 a.m.)

11 p.m. Ben Mezrich, author of Sex on the Moon: The Amazing Story Behind the Most Audacious Heist in History (Doubleday, $26.95, 9780385533928), talks about Thad Roberts, who stole moon rock samples from the six Apollo missions. (Re-airs Sunday at 1 p.m. and 7 p.m.)

Sunday, July 24

11 a.m. Sarwar Kashmeri, author of NATO 2.0: Reboot or Delete? (Potomac Books, $29.95, 9781597976640), argues that NATO's historic function has been largely taken over by the European Union's security alliance. (Re-airs Sunday at 10 p.m.)

6:15 p.m. Oscar Hijuelos, author of Thoughts Without Cigarettes: A Memoir (Gotham, $27.50, 9781592406296), recalls growing up in New York City during the 1950s as the son of Cuban immigrants and his life as a writer.

8 p.m. Deborah Kalb and Marvin Kalb, co-authors of Haunting Legacy: Vietnam and the American Presidency from Ford to Obama (Brookings Institution Press, $29.95, 9780815721314), examine how the Vietnam War has affected presidential decisions since 1975.

11 p.m. At an event hosted by Tattered Cover Bookstore, Denver, Colo., Alex Prud'homme, author of The Ripple Effect: The Fate of Freshwater in the Twenty-First Century (Scribner, $27, 9781416535454), questions the safety, quality and future availability of fresh water as consumption doubles every 20 years.


Television: Courtroom Thriller Headed to Court
CBS Television Studios has sued writer Lukas Reiter, claiming he stole the idea for a TV adaptation of John Grisham's The Firm from them and sold it to NBC. According to court papers, Reiter and CBS "entered an agreement in November 2008 for Reiter to whip up a script for an hour-long pilot based on the book concept. Under the agreement, Reiter would receive a teleplay fee of $250,000, and CBS would receive 'exclusive rights to the results and proceeds of Reiter's work' as a work-for-hire," the Wrap reported. CBS claims Reiter and Entertainment One, his production company, "licensed the series idea to NBC, despite CBS' stated refusal to relinquish the rights at Entertainment One's request." NBC's The Firm is scheduled to premiere during the 2011-12 season.


Books & Authors
Attainment: New Titles Out Next Week
Selected new titles appearing next Tuesday, July 26:

Bannon Brothers: Trust by Janet Dailey (Kensington, $25, 9780758255761) reopens the decades-old case of a missing girl abducted from a Virginia mansion.

Northwest Corner by John Burnham Schwartz (Random House, $26, 9781400068456) is a sequel set 12 years after the tragic events of Reservation Road.

Full Black by Brad Thor (Atria, $26.99, 9781416586616) is a thriller about a former Navy SEAL and current counter-terrorism operative.

Muzzled: The Assault on Honest Debate by Juan Williams (Crown, $24, 9780307952011) explores what the Fox News analyst sees as political correctness in the media.

Ghost Story by Jim Butcher (Roc Hardcover, $27.95, 9780451463791) is book 13 of the supernatural Dresden Files series.

The Real Girl Next Door by Denise Richards (Gallery, $26, 9781451633214) reveals the personal struggles of the actress.

The End of Molasses Classes: Getting Our Kids Unstuck--101 Extraordinary Solutions for Parents and Teachers by Ron Clark (Touchstone, $23, 9781451639728) makes the case for education reform.

Swing Your Sword: Leading the Charge in Football and Life by Mike Leach, Bruce Feldman, Peter Berg and Michael Lewis (Diversion Publishing, $25.95, 9780983337195) chronicles the career of Texas Tech's football coach.




Book Review
Book Review: The Magician King
Magician King by Lev Grossman (Viking, $26.95 hardcover, 9780670022311, August 9, 2011)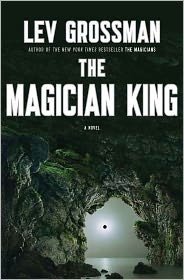 Novelist and critic Lev Grossman's 2009 grownup fantasy novel, The Magicians, almost demanded a sequel. In The Magician King he delivers it with verve, resuming the story of Quentin Coldwater in this richly imagined, emotionally satisfying and philosophically challenging new work.
Two years into his reign as one of the rulers of the land of Fillory, the fictional kingdom summoned so vividly to life in The Magicians, King Quentin embarks on what starts out as an innocent journey to the farthest reaches of his realm and soon finds himself consumed by a sometimes perilous quest that ranges across the "multiverse" (including some unexpected, unsettling trips back to Earth) to find the Seven Golden Keys he must gather to save Fillory from ruin. Grossman ably draws on the same store of fantasy lore, from Narnia to Middle Earth, that formed the core of the first novel, but he leavens the homage he pays to those predecessors with sharp bursts of humor, often winking in the direction of pop culture icons like Monty Python and Bruce Willis.
The parallel, and more absorbing, plotline of Grossman's novel tells the story of Julia, Quentin's high school friend who failed the entrance exam to Brakebills College for Magical Pedagogy years earlier, but whose memory of her close encounter with that institution somehow was never expunged. Through painstaking effort in a series of "safe houses" (reminiscent of crack houses), inhabited by a bizarre assortment of would-be magicians, she cobbles together the tools she needs to perform the magic Quentin had acquired in the "safe orderly system of Brakebills." As the novel unfolds, Julia becomes enmeshed in the ever more dangerous efforts of a band of young magicians ensconced in a French farmhouse who are determined to erase the line between the human and the divine.
Slashing swordplay, along with profusion of dire predicaments and equally daring escapes sufficient to satisfy the most demanding reader of fantasy adventures, propel the novel's plot. Alongside this, Grossman manages to infuse the story with provocative explorations of the nature of heroism, the presence of magic in the "real" world and the eternal human quest for happiness and fulfillment.
In a recent Wall Street Journal profile on authors of literary fiction who've turned to fantasy and science fiction, Grossman asserted, "We are the mainstream. Literary fiction is a subculture." While that point is open to debate, if he and his colleagues keep turning out novels of this quality they'll doubtless attract a new cadre of avid readers. --Harvey Freedenberg
Shelf Talker: In a sequel to The Magicians, Quentin Coldwater and his Brakebills compatriots return to the land of Fillory for a daring quest.


Deeper Understanding
My Year with Harry Potter: Audiobook Magic
Last summer, my 10-year-old son read Harry Potter, the seven-book, 1,091,123-word phenomenon that has swept the world. When he was done, he asked me to read the series. I like to read what my son is reading. It gives the two of us opportunities to talk about books and characters. Protagonists and antagonists. Good, evil and all the gray in between. But Harry Potter was such a commitment.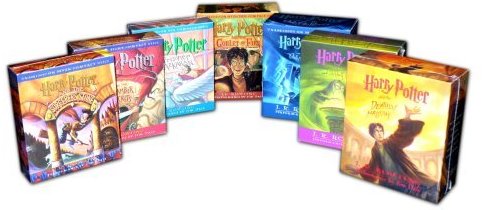 Then I had a brainstorm. Instead of my reading Harry Potter, Elijah and I would listen to the audiotapes preformed by the remarkable British actor Jim Dale. I had no idea what I was in for.

We stuck the first CD into our car stereo last October, and then during almost every journey to and from school, the grocery store, anywhere, Elijah and I would listen. I was caught. Stuck. Riveted and deeply in love with the world J.K. Rowling created. I laughed at her characters' wit and charm, gasped when they faced imminent danger, wept when loved characters died, and was stunned by the beauty and terror Rowling was able to weave into her complex and beguiling story.

In late April, we finished the sixth book, Harry Potter and the Half-Blood Prince, and I had to take a break. Not because I was tired or bored, but because I was not ready for the journey to end. The idea that my son and I had only one more book to listen to was too sad. I did not want to let the story go. And more than anything, I did not want to let the characters go. So, instead of listening to book seven, I went back and listened to book one, Harry Potter and the Sorcerer's Stone, in which Harry and his friends had not yet reached puberty and Hogwarts was a bright and shining place with luminous ceilings and heavy-hitting Quidditch matches.

In June, thinking myself ready, my son and I forged forward and began listening to book seven, Harry Potter and the Deathly Hollows. I thought I had steeled myself, yet day by day I watched with increased trepidation as Elijah put in one CD after another, leading us closer and closer to the end.

I know this is all very silly. I am talking about how hard it was for me to say goodbye to a fiction--a non-reality, a story. But it feels like so much more. It feels, in fact, almost precisely like it feels every time I open my eyes and see that my son has taken one more step into his own life and away from mine.

I will always remember Elijah's last year in elementary school as the year we listened to Harry Potter. Every morning we would get into our own little Hogwarts Express and go off to school, shouting spells or debating whether Severus Snape was good or evil. (I must hand it to Elijah--he never once gave any hint of what was to come.) I will remember that Elijah turned 11 while we listened to Harry Potter, and we celebrated by driving all the way to Seattle to see the Harry Potter exhibit. And, I will remember, always remember, Elijah reaching over to me as the final book ended. "It's time," he said. "It's okay to be sad, but it's okay to say goodbye too."

Last Friday night Elijah, my husband, Chuck, and I stood in line for the final Harry Potter film, The Deathly Hollows, Part 2. It was a long line, and it was filled with people of all ages, sizes, hair styles and dress. I did an informal survey, and almost every person I spoke with had read all seven books. Amazing in this day and age of Nintendo and TiVo and the Internet and everything else that distracts us from the written word and the worlds it can take us.

After the film, we watched the credits roll to an end. The war was over. Good had triumphed, and the characters we had grown to know as friends had moved on with their lives without us. When all was quiet and the lights back on, I put away my handkerchief, and Elijah, Chuck and I rose from our seats and left.

I know it's okay to say goodbye, but I don't want to. It's silly, really. But I have never felt so in love with the places a book has taken me. Thank you, J.K. Rowling, for the journey you have given me with my child. Thank you so very much. --Naseem Rakha
Rakha is the author of The Crying Tree, published last year by Broadway.


The Bestsellers
Top-Selling Titles in Florida Last Week
The following were the bestselling books at independent bookstores in Florida during the week ended Sunday, July 17:

1. In the Garden of Beasts by Erik Larson
2. The Help by Kathryn Stockett
3. Unbroken by Laura Hillenbrand
4. The Big Short by Michael Lewis
5. State of Wonder by Ann Patchett
6. A Dance With Dragons by George R.R. Martin
7. The Postmistress by Sarah Blake
8. The Devil Colony by James Rollins
9. The Rembrandt Affair by Daniel Silva
10. Major Pettigrew's Last Stand by Helen Simonson

Reporting bookstores and their handselling favorites:

Books & Books, Coral Gables, Miami Beach, Bal Harbour: Beauty Queens by Libba Bray
Book Mark, Neptune Beach: The Last Werewolf by Glen Duncan
Inkwood Books, Tampa: Inside Scientology by Janet Reitman
Vero Beach Book Center: Nahima's Hands: Unique Mediterranean Cuisine by Nahima Albert and Andrea Cassell

[Many thanks to the booksellers and Carl Lennertz!]