Shelf Awareness for Thursday, July 28, 2011

Quotation of the Day
'Do You Have Any Stories About How Kids Really Are?'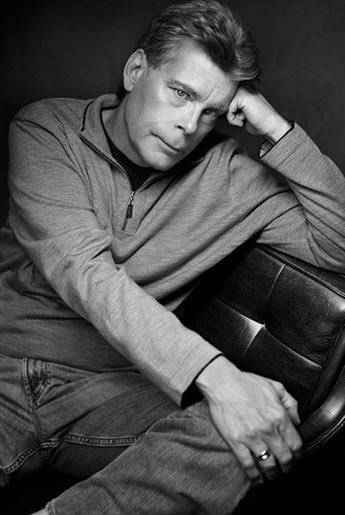 "Once a month a lumbering green van pulled up in front of our tiny school. Written on the side in large gold letters was State of Maine Bookmobile. The driver-librarian was a hefty lady who liked kids almost as much as she liked books, and she was always willing to make a suggestion. One day, after I'd spent 20 minutes pulling books from the shelves in the section marked Young Readers and then replacing them again, she asked me what sort of book I was looking for.

"I thought about it, then asked a question--perhaps by accident, perhaps as a result of divine intervention--that unlocked the rest of my life. 'Do you have any stories about how kids really are?' She thought about it, then went to the section of the Bookmobile marked Adult Fiction, and pulled out a slim hardcover volume. 'Try this, Stevie,' she said. 'And if anyone asks, tell them you found it yourself. Otherwise, I might get into trouble.' "
--
Stephen King
, reflecting upon his discovery of William Golding's
Lord of the Flies
in the
Telegraph's
edited version of King's introduction to an upcoming centenary edition of the novel.


News
Image of the Day: Biggest Book Signing Ad Ever?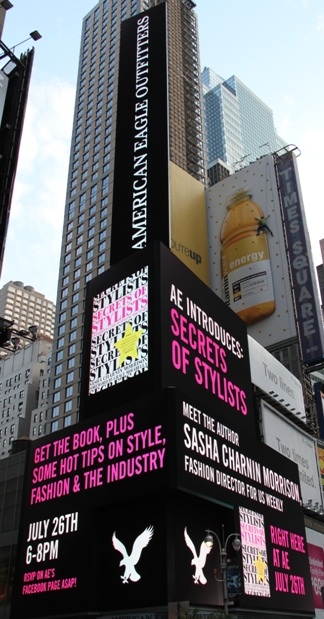 To advertise a book signing by
Us Weekly
fashion director Sasha Charnin Morrison, author of
Secrets of Stylists: An Insider's Guide to Styling the Stars
, Chronicle Books put a little notice over the signing location--the American Eagle store in Times Square, New York City. As if that all wasn't flash enough, the author was joined at the signing this week by June Ambrose, stylist for Jay-Z.


Notes: Bullish on Bookstores; Kindles R Us
Bull Moose, the new and used music, movies and games retailer that early last year added books to the mix at two of its 10 stores, is looking to expand by bidding on the leases of several New England Borders stores. The company has eight stores in Maine and two in New Hampshire.

The company reports that the two stores selling books, in Scarborough, Maine, its largest store, and Bangor, Maine, have had double-digit sales gains this year. Bull Moose sells books at a 35% discount. Founder and owner Brett Wickard commented: "The physical book is far from dead. People just want to buy them for a price as low as they can find online."

---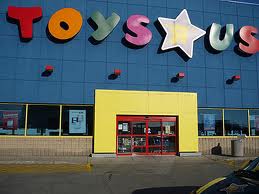 Kindles for kids? Toys R Us will begin carrying Amazon's Kindle e-readers and related accessories in U.S. stores July 31, and "plans to give a free $10 Toys R Us gift card to shoppers buying the popular e-reader at its stores from July 31 through August 6, while supplies last," Reuters reported.

Mashable called the Toys R Us strategy a "savvy" one for two reasons: "First, the Kindle is the type of device that can appeal to an adult who might otherwise not plan to buy gadgets at a toy store. Second, the Kindle can get some additional attention as an educational tool for students young or old. Indeed, it looks like both Barnes & Noble and Amazon intend to go after the back-to-school market this year."

And while the kids are shopping for e-readers at Toys R Us, their parents can head over to OfficeMax, which is adding Barnes & Noble's Nook devices and accessories to its retail stores and at OfficeMax.com beginning July 30.

---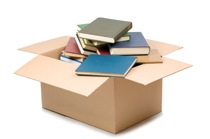 In a Forbes piece headlined "Book Publishers Challenged by Distribution Problems," Robert Picard noted that while digital distribution of titles is rapidly increasing, "the vast majority of books sold remain in physical copies and there is a need for local retailers to provide them. Such retailers are not only needed to provide access to books, but because they are one of the most important ways readers find out about books that are not bestsellers or highly reviewed in the media. Good booksellers stock thousands of copies on a wide variety of topics, allowing readers to browse and find interesting volumes by topics and serendipity."

Picard made a case for more indie support from publishers: "The shifting distribution patterns for books mean publishers now need strategies to make local independent bookstores sustainable and to help restore local booksellers where they no longer exist. Policy makers need to ensure that tax codes and other regulations do not disadvantage physical booksellers compared to those who sell online. Unless there is concerted effort to solve the challenges of book distribution, we will all be worse off and culture diminished."

---

France is launching its own concerted effort to help booksellers. An ambitious advertising campaign designed to encourage public support of the country's local bookshops will be unveiled later this week. The Connexion reported that four unions, representing publishers and bookshop owners, are behind the campaign to "emphasize the personal element of visiting a physical shop--the staff expertise, recommendations, and events such as talks and book signings." In addition, several newspapers and weekly newsmagazines, including Le Point, L'Express, Le Nouvel Observateur, Le Monde, Le Figaro and Libération, have donated advertising space worth €500,000 (US$718,287) to the effort.

---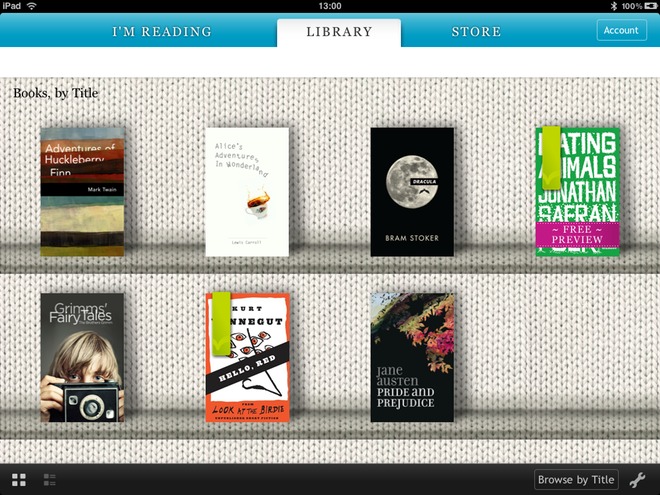 Kobo hopes to bypass Apple's restrictions on iOS devices (Shelf Awareness, July 26, 2011) by developing a web-based e-reader app "that will run in a browser (or a browser-powered view) and is therefore exempt from any App Store restrictions. It will also run in any HTML5-compatible browser, not just Safari on iOS," Wired reported.

Noting that e-books aren't just for geeks, but are a popular market "with regular people, and they need all the tech-help they can get," Wired expressed doubts about this option, observing that "nobody but nerds install web-apps. Auntie May is going to get her Kobo reader from one place--the App Store. And us nerds won't bother either, as we're the ones who already know how to buy books from our browsers. Web apps are great for Apple. They're a way for the company to excuse its restrictive App Store terms. But Web apps will never be as popular as native ones, and Apple knows it."

---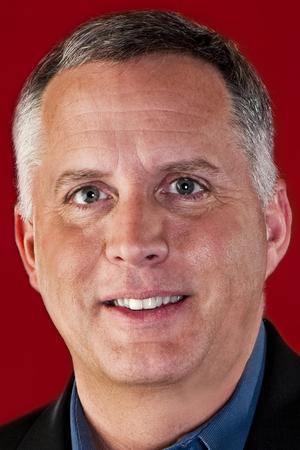 A line-by-line postmortem of the e-mail sent last week by interim Borders CEO Mike Edwards to Rewards customers was offered by Forbes. A sampling:

Edwards: "I feel privileged to have had the opportunity to lead Borders...."

"Observation: One can only imagine Mr. Edwards was paraphrasing the Captain of the Titanic or reading from a 60% off copy of 'The Charge of the Light Brigade.' "

---

Booksellers are used to customer requests that open with: "I don't know the author or the title..." But Little, Brown put a new twist on the traditional dilemma this week by sending an e-mail to buyers announcing a mysterious, last-minute addition to its fall lineup.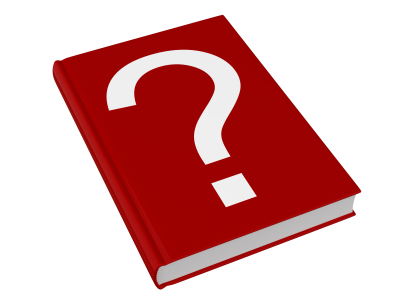 The New York Times reported that Untitled by Anonymous "was described as a 320-page, nonfiction, hardcover book with photos that will retail at $26.99. Order the book now, the publisher said, to ensure delivery by its November release date." The e-mail called this book 'the inside story of life with one of the most controversial figures of our time.' "

Early speculation leans toward the Madoff scandal. Booksellers have been intrigued, if mystified. Cynics might say this is a ploy to get attention for the title--and it's worked already!

---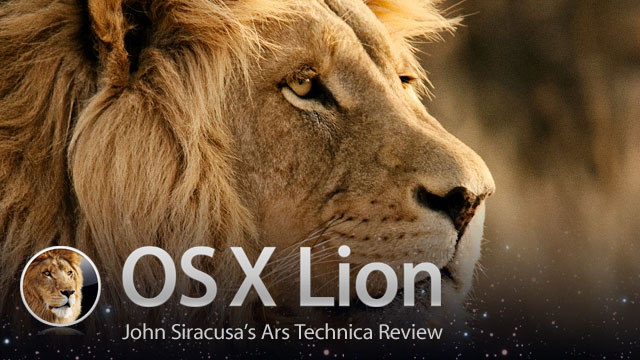 In a classic case of having your digital cake and eating it too, Ars Technica sold 3,000 Kindle e-book copies of John Siracusa's 27,000-word review of Apple's new operating system OS X Lion (at $5 a copy) during the first 24 hours it was available last week. The punch line: Ars Technica made more than $15,000 for an article that was already available online for free.

"I was surprised by how many people told us they read the review online and they just wanted their own copy to go back to. Or they just bought it as a tip-jar kind of thing," said Ken Fisher, Ars Technica's founder.

---

Tom Rachman, author of The Imperfectionists, chose his top 10 journalist's tales for the Guardian and noted that "generally, depictions of the journalist fall into two categories: journalist as hero or the journalist as rat. Neither fit my own experience."

---

No objections. The American Bar Association Journal featured 30 lawyers recommending 30 books.

---

Christian Jackson's minimalist kids-book posters were featured by Flavorwire, which noted that Jackson's work provides "a refreshing alternative to the loud, busy Disney-style design of most entertainment-inspired children's decor."

---

The "15 most ridiculous book titles ever" were showcased by the Huffington Post, which wrote: "They say don't judge a book by its cover? Well, we're judging."

---

Book trailer of the day: Snotty Saves the Day: The History of Arcadia by Tod Davies, illustrated by Gary Zaboly (Exterminating Angel Press), which features Exterminating Angel editor and publisher Tod Davies speaking at Powell's Books, Portland, Ore., Orca Books, Olympia, Wash., Gallery Bookshop, Mendocino, Calif., Village Books, Bellingham, Wash., and Books Inc.'s Marina store, San Francisco, Calif.), on the wisdom of fairy tales.

---

Miwa Messer has been named director of Barnes & Noble's Discover Great New Writers program. She joined B&N in 1998 as author promotions manager and has managed author events and literary forums including Writers on Writers, Upstairs at the Square and B&N Review in Person. Earlier Messer was publicity and new media manager at Grove/Atlantic and was a manager and buyer at Waterstone's Booksellers USA.

---

Katie O'Callaghan has joined Harper as associate director, marketing. She was most recently senior marketing manager at Ballantine Bantam Dell.


Banned Books Week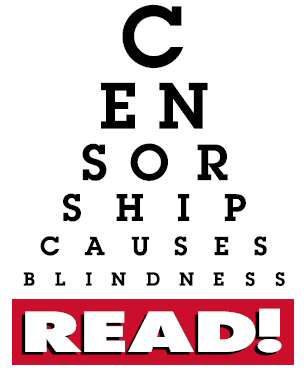 For Banned Books Week, which will be held September 24-October 1 this year, readers, booksellers and librarians around the world can participate by posting videos of themselves reading from their favorite banned books on a special YouTube channel. Excerpts may be up to two minutes long, and people who talk about battles defending banned or challenged books make speak for up to three minutes.

The American Booksellers Foundation for Free Expression is encouraging booksellers to film their customers as part of this effort and will provide instruction on how to create the videos. Booksellers can send the videos to ABBFE, which will edit them, add store names and logos and post them. The videos will be tagged so that stores can put them on their websites, blogs, Facebook pages and Twitter accounts.

ABFFE is also helping booksellers participate in more traditional ways: its Banned Books Week handbook offers tips on promotions, including making displays, as well as listing posters that can be downloaded and reproduced at copy shops. The American Library Association has promotional information, too.






Media and Movies
Media Heat: Sapphire on KCRW's Bookworm
Today on KCRW's Bookworm: part one of a two-part series with Sapphire, author of The Kid (Penguin Press, $25.95, 9781594203046). As the show put it: "The author of Push (on which the film Precious was based), has a new novel, The Kid, told from the point of view of Precious' son, Abdul. Precious has died of AIDS, and her son, aged nine, tells us what his life is about to become. While Sapphire is often known as a taboo breaker and a provocateur, we want to consider her as an artist--not only an African American groundbreaking original, but also a major contributor to the future of the American novel."

---

Tomorrow on NPR's Science Friday: Rob R. Dunn, author of The Wild Life of Our Bodies: Predators, Parasites, and Partners That Shape Who We Are Today (Harper, $26.99, 9780061806483).
---
Tomorrow on NPR's Diane Rehm Show: Joby Warrick, author of The Triple Agent: The al-Qaeda Mole who Infiltrated the CIA (Doubleday, $26.95, 9780385534185).




This Weekend on Book TV: The Triple Agent
Book TV airs on C-Span 2 this week from 8 a.m. Saturday to 8 a.m. Monday and focuses on political and historical books as well as the book industry. The following are highlights for this coming weekend. For more information, go to Book TV's website.

Saturday, July 30

11 a.m. Book TV features six hours of coverage from FreedomFest 2011, a libertarian conference held earlier this month in Las Vegas. (Re-airs Saturday at 11 p.m.)

5:15 p.m. Robert Rosen discusses his book Confederate Charleston: An Illustrated History of the City and the People During the Civil War (Columbia University Press, $29, 9780231075657). (Re-airs Sunday at 11:15 a.m. and Monday at 4:30 a.m.)

7 p.m. At an event hosted by Common Good Books and held at the Fitzgerald Theater in St. Paul, Minn., Garrison Keillor interviews Bill Moyers about his new book, Bill Moyers Journal: The Conversation Continues (New Press, $29.95, 9781595586247).

8:45 p.m. In his PEN World Voices Festival Freedom to Write Lecture earlier this year, Nigerian author and Nobel laureate Wole Soyinka talked about censorship and "a writer's purpose and responsibility in a climate of forced silence and intolerence." (Re-airs Sunday at 10 a.m.)

10 p.m. After Words. Yochi Dreazen interviews Joby Warrick, author of The Triple Agent: The Al-Qaeda Mole Who Infiltrated the CIA (Doubleday, $26.95, 9780385534185). Warrick tells the story of the man who caused the greatest loss of life to the agency in decades. (Re-airs Sunday at 9 p.m., and Monday at 12 a.m. and 3 a.m.)

Sunday, July 31

1 p.m. William Bennett Turner, author of Figures of Speech: First Amendment Heroes and Villains (Berrett-Koehler, $15.95, 9781936227037), examines the First Amendment through court cases that have shaped the country's current understanding of free speech.

10 p.m. Roger Di Silvestro, author of Theodore Roosevelt in the Badlands: A Young Politician's Quest for Recovery in the American West (Walker, $27, 9780802717214), recounts the three years Roosevelt lived and worked as a rancher in the Dakota Territory.


Casting Call: ESPN--The Movie
The phone lines at radio sports talk stations have been heating up for some time with speculation about casting choices for the inevitable movie based on ESPN: Those Guys Have All the Fun by Andrew Miller and Tom Shales. The game reached a fever pitch yesterday, when Deadline.com reported that 20th Century Fox "is closing a deal for screen rights" to the book that features "plenty of back-stabbing and egos," and "will develop a feature about the formation of the 24-hour sports network." The film will be produced by Michael De Luca and Dana Brunetti--who teamed for The Social Network--as well as Julie Yorn.

The Wrap noted that the book devotes a lot of space "to the temperamental [Keith] Olbermann's antics, which could make the role of the newly minted Current TV anchor a plum part for any star." Entertainment Weekly tried to help out by contending that "this one is almost too easy for anyone who saw Ben Affleck's Olbermann impersonation on SNL."

Specific casting recommendations were offered by publications ranging from Sports Grid ("And which actors would we try to cast if we could?") to the Business Insider ("Here's our dream cast for the upcoming ESPN movie.")

USA Today suggested some unique plot and casting choices of its own, noting that the "lengthy oral history, filled with remembrances of rights fee deals, ratings and rancor, wouldn't seem like an obvious thriller or comedy. But maybe with the right casting--and, say, a meteorite aimed for Bristol as the minutes tick down towards oblivion--it could work. Meryl Streep could play Chris Berman--she can play anything--and Samuel L. Jackson could bring the needed gravitas to the role of Bob Ley with the now more-available Arnold Schwarzenegger doing Matt Millen with an accent."





Books & Authors
Awards: Bulwer-Lytton Prize for Bad Writing
A "disturbing description" by American academic Sue Fondrie won this year's Bulwer-Lytton prize for bad writing, the Guardian reported. The winning submission: "Cheryl's mind turned like the vanes of a wind-powered turbine, chopping her sparrow-like thoughts into bloody pieces that fell onto a growing pile of forgotten memories."

This was the shortest winning sentence in the history of the award, "proving that bad writing need not be prolix, or even very wordy," said the organizers. Fittingly enough, Fondrie relayed her feelings about the win through her Twitter account: "My life is a little brighter knowing I'm the Worst Writer of 2011. It's only fitting that someone who teaches people how to teach would be a bad-writing winner."


Marcia Clark Inside the Writer's Loft
The annual Mystery Writers Conference held at Book Passage's Corte Madera, Calif., store always features genre superstars who serve on its faculty--Michael Connelly, Lee Child, Ridley Pearson and Elizabeth George have all taken part. But at this year's event, held over the past weekend, a debut novelist stepped into that spotlight: Marcia Clark. Yes, that Marcia Clark. (Her new Twitter address is @thatmarciaclark, because @marciaclark was already taken.)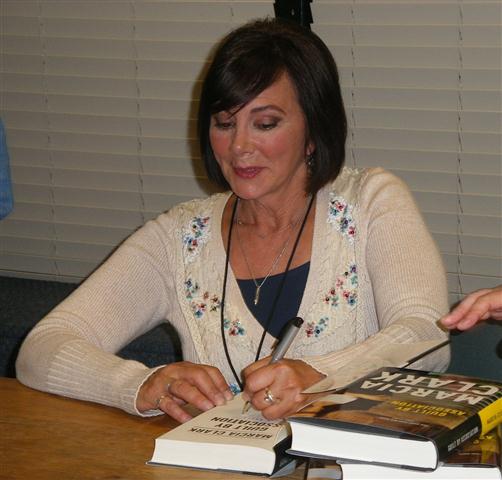 Channeling his best James Lipton, Tony Broadbent, author of The Smoke and Spectres in the Smoke, who just signed with MP Publishing for the third in the series, presided over an event Book Passage called "Inside the Writers Loft with Marcia Clark." Her debut novel, Guilt by Association, published by Mulholland Books in April, features Rachel Knight, a workaholic district attorney who lives in Los Angeles's famed Biltmore Hotel. Why the hotel? "Because I don't like to do dishes," explained Clark.
Clark, who was raised on Nancy Drew and is still an avid reader in suspense fiction, gave one reason for taking the dive into writing novels: "Through the cover of fiction you can say much more about the truth."
After asking a litany of questions that delved into details of Clark's life--causing her to call it "the scariest interview of her life"--Broadbent got the Berkeley-born Clark to talk about starring in her Staten Island high school's production of The Man Who Came to Dinner (as the temptress) and learning Hebrew, French and a little Arabic to apply for a position at the State Department (which promptly asked about her typing). Then he approached the "elephant thundering into the room." Obviously, O.J.
"You're part of the American story," said Broadbent. "You've danced, you've waited tables," he continued, brushing quickly past her two marriages to ask about her two sons, who are 21 and 19. Clark drew a gasp from the audience when she shared that they were "five and two during the trial."
Broadbent asked the former D.A., who won 19 out of 20 homicide trials, to address the assessment of her mentor in the D.A. office, Harvey Giss, that celebrity and money can buy impunity from the law.
Clark said such a cloud started with Rodney King. "It's all connected," she said. "Simpson came along not long after that." In her O.J. summation, Clark told the jury that this was not payback time; Johnny Cochran stressed that their verdict went far beyond the courtroom.
Clark said she learned about a year ago--from an unnamed person who interviewed the jurors and is writing a book Clark said she cannot wait to read--that the first straw vote in the O.J. Simpson case was 10-2. "I had always assumed the two not guilty votes were by white women," said Clark. Turns out, one was black, and she told the unnamed author that the other jurors impressed upon her what dire ramifications her vote could bring. "She said, 'this is not going to be on me,' " Clark recounted.
A la Lipton, Broadbent closed the session with the "questionnaire."
Favorite word? "Guilty."
Least favorite word? "Moist and ointment; nothing good's following those words."
What gets her going? "Justice."
Makes her happy? "Love."
Favorite curse word? "Douchenozzle; it's in the second book."
Sound she loves? "Laughter."
Sound she hates? "Phone ringing at 2 a.m."
Profession other than her own she'd like? "Probably actress."
Profession she'd least like? "Politician."
What she wants to hear at the Pearly Gates? "Aaaaall, right."
Clark's next Rachel Knight novel will be titled Guilty by Degrees. --Bridget Kinsella


Book Review
Book Review: Chike and the River
Chike and the River by Chinua Achebe (Anchor, $10 trade paper, 9780307473868, August 9, 2011)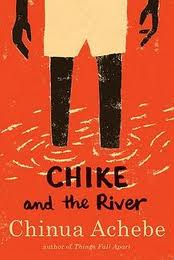 More than 40 years ago, when Chinua Achebe's daughter started preschool in Nigeria, the internationally famous author of Things Fall Apart discovered that all the school texts for African children were written by Westerners. To right this imbalance, Achebe created this short novel, Chike and the River, first published as a pamphlet in 1966, the story of a Nigerian boy who overcomes fear and poverty to cross the mighty Niger.
As the tale opens, 11-year-old Chike is forced to leave the comforting familiarity of the small Nigerian village where he lives with his mother, to live instead with his uncle in the larger town of Onitsha on the banks of the Niger River. In spite of his mother's warnings and fears of the river, Chike longs to cross it in a ferry before a new bridge makes such crossings obsolete, but doesn't have the necessary shilling to buy a round-trip fare.
The plot unfolds through one mishap after another, as every plan to secure the money fails him. Accompanied by his two school friends, bad boy Ezekiel and good boy Samuel (his initials are S.M.O.G. for "Save Me O God!"), Chike avoids stealing to get the needed fare and refrains from writing deceitful letters to English schoolboys begging for money, but when he finds a six-pence--half the fare--his hopes are dashed when he's cheated by the local magician, Professor Chandus, the money-doubler.
Chike ultimately succeeds in crossing the river, only to find that he's missed the last ferry home and is trapped on the other side. Too late he discovers that the lorry where he's hiding is being used by small-time thieves in collusion with a corrupt night watchman to commit a robbery. Unable to escape, Chike finds himself in the dangerous position of being the only witness to a crime.
Winner of the 2007 Man Booker International Prize, Achebe has a lean, clear style to his prose, and the tale works just as well for adults as for children. Perfectly complemented by bold, simple woodcut illustrations by Edel Rodriguez, the austere honesty of the tale is gripping, appealing and appropriately suspenseful, without ever being condescending or culturally cryptic. Chike is a perfect little Everyman as he struggles to fulfill his dreams, sympathetic and well-meaning, yet never cloying.
Without a single sensational slip, this succinct little reading delight is an even-handed slice of life that depicts poverty and hardship realistically but with a dignified reserve, as a very likable young Nigerian boy learns the tough lessons of life, with honors. --Nick DiMartino
Shelf Talker: A Nigerian boy faces fear and poverty to cross the Niger River in this gripping and appealing 1966 tale for both middle readers and adults by the author of Things Fall Apart.