Shelf Awareness for Friday, September 2, 2011

Editors' Note
Happy Labor Day!
Because of the Labor Day holiday, this is our last issue until Tuesday, September 6. Enjoy your weekend!




News
Drying Out After Irene
Bartleby's Books, Wilmington, Vt., which was wrecked during Sunday flooding, has been cleaned out, according to a post by owner Lisa Sullivan. Earlier this week, Vermont Public Radio spoke with Sullivan about the situation in Wilmington, one of 11 towns in the state that for a time were cut off from the outside world because of washed out roads and bridges. Sullivan noted that Wilmington had no water or sewer service and had "sustained pretty significant damage to all of the businesses in our downtown," including a couple of buildings that were washed away.
Bookselling This Week has an extensive survey of bookstores in Irene's path that had a range of experiences, and thankfully most of the stores have been able to bounce back quickly.

For a time, publisher Inner Traditions, Rochester, Vt., was cut off and had no electricity or phone service of any kind. Luckily all staff weathered the storm, and now the company is back in business.
The Wells Memorial Library in upstate New York lost all but five of its children's books to flooding because the titles were stored on bottom shelves so kids could reach them. The library is seeking donations, in particular to rebuild its picture books collection. For more information and pictures, go to
katemessner.com
. The library is located at 12230 State Route 9N, Upper Jay, N.Y. 12987.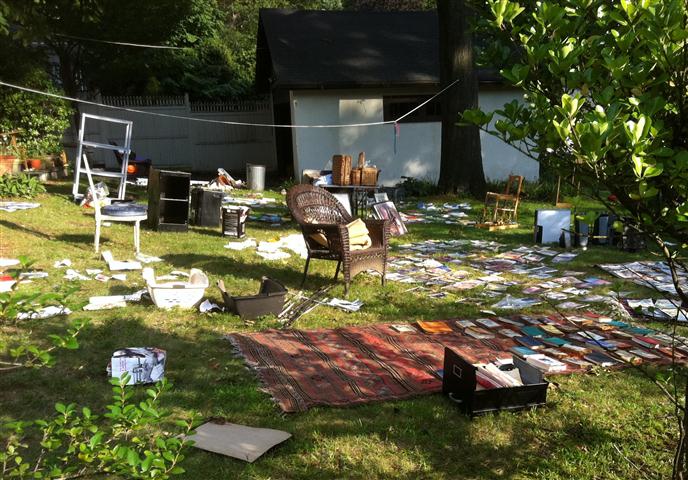 Most areas affected by Hurricane Irene fared better than Wilmington and Rochester, Vt., but, of course, there was all kinds of water damage from North Carolina to Vermont. Whether books are printed or e-books, they don't mix well with water, as shown by these photos of titles salvaged from a flooded basement in Montclair, N.J.


Notes: Amazon Offers California Jobs for Sales Tax Breaks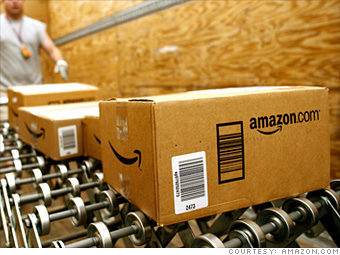 Amazon met late Tuesday with California legislative staffers and retailing lobbyists to propose opening six distribution centers that would employ a total of 7,000 workers in exchange for a reprieve from the new Internet sales tax law until sometime in 2014, according to the Sacramento Bee, which noted that the online retailer is attempting "to back away from a ballot-box confrontation."

Bill Dombrowski, head of the California Retailers Association, called Amazon's written offer "totally unacceptable.... We don't think it's a serious compromise, a serious proposal." He contended that "they might be adding seven (thousand jobs), but we're going to go out of business."

Senate President Pro Tem Darrell Steinberg (D-Sacramento) said, "The state is owed $400 million over the next two years that we cannot afford to lose." His "first priority" is to pass AB 155--a strengthened version of the tax law "that would carry an 'urgency' clause and wouldn't be subject to Amazon's ballot-box challenge," the Bee wrote.

George Runner, an "Amazon ally" who sits on the Board of Equalization, was encouraged about a possible compromise that could bring jobs to California: "Whatever comes out of it has got to be about jobs. How can we help Amazon create a bigger presence in California?"

Governor Jerry Brown told the Los Angeles Times he is "concerned about anything that would reduce revenues going forward because we're in a very uncertain economy. We need more revenues unless we're going to keep curbing schools, courts, corrections."

---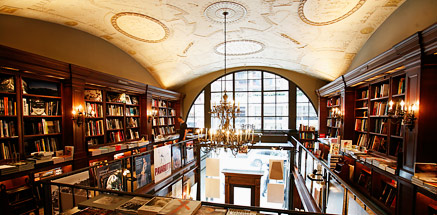 Bookstores often serve as a "book showroom" for e-book customers. According to a recent Simba Information survey of more than 110 bookstores across the country, 38% indicated that their (former) regular customers who own a Nook or Kindle "often or very often" return to browse without buying anything, while 43% said non-regular customers "often or very often" come to browse before leaving to buy from another retailer.

"Believing that adults will begin taking to e-books in large numbers because of Borders's liquidation is a dangerous assumption," said Michael Norris, senior analyst of Simba Information's Trade Books Group. "Since most adults buy books from multiple channels and enjoy using bookstores for browsing, the loss of a 'book showroom' can impact print books and e-books in unexpected ways.

"Publishers should be working around the clock to find ways to make chain and independent bookstores stronger, and not for reasons having to do with sentimentality," he added. "If the only retailers left selling books are those that don't need to, publishers will lose their power and relevance overnight. I genuinely worry that books may follow the same dreadful path of music, where gadgets like the iPod spring up to make consumption easy, the showrooms for media discovery close, piracy becomes a cultural expectation and the market shrinks by billions as more people buy less."

---

Triumph president and publisher Mitch Rogatz, who sold the Chicago publisher to Random House in 2006, has, with a private inventor, bought Triumph back. The company, which specializes in sports, will be distributed by Independent Publishers Group.
Founded in 1989, Triumph has branched out into personal fitness and wellness, puzzle books and gardening and coffee table titles on world figures. It has also published many instant books.

---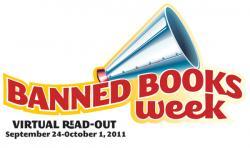 Several independent bookstores nationwide have signed on for the Internet Read-Out to highlight Banned Books Week, September 24 to October 1, Bookselling This Week reported, noting that booksellers "are planning events where they'll create videos of customers reading from their favorite banned books."

"We are really pleased with the response from bookstores," said Chris Finan, president of the American Booksellers Foundation for Free Expression. "In addition to the Tattered Cover Book Store and other stalwart supporters of Banned Books Week, we have been contacted by stores that are planning their first BBW events."

Pat Moody of the Hickory Stick Bookshop, Washington Depot, Conn., added, "Everyone I have spoken to is very excited to participate in our Freedom to Read event."

---

Atlantic Books is closing seven stores in shore towns in New Jersey and Delaware, the Press of Atlantic City reported. The company's shore resort stores are no longer profitable, according to co-owner Mark Simon. The stores that are closing include two stores in Ocean City, N.J., stores in Stone Harbor, Beach Haven and Cape May, N.J., and stores in Bethany Beach, Del., and Fenwick Island, Del.

After the closings, the company will have only four stores, in Stafford Township, N.J., Rehoboth Beach, Del., Dover, Del., and North Wales, Pa.

---



Congratulations to the Northshire Bookstore, Manchester Center, Vt., which is celebrating its 35th anniversary on Thursday, September 15, 5:30-7 p.m., with an anniversary cake and light refreshments. In addition, the store, founded by Ed and Barbara Morrow and run by their son Chris, will have a giveaway each week for the next four weeks. The first giveaways are copies of The Borrower by Rebecca Makkai and A Discovery of Witches by Deborah Harkness and a tote from Penguin Putnam for 12 winners.
Customers may enter the contests by e-mailing 35years@northshire.com or going to the Northshire Facebook page and leaving a comment about why they love the store or a memory to share or a photo. Winners will be chosen at random and must be able to pick up prizes in person at the store.

---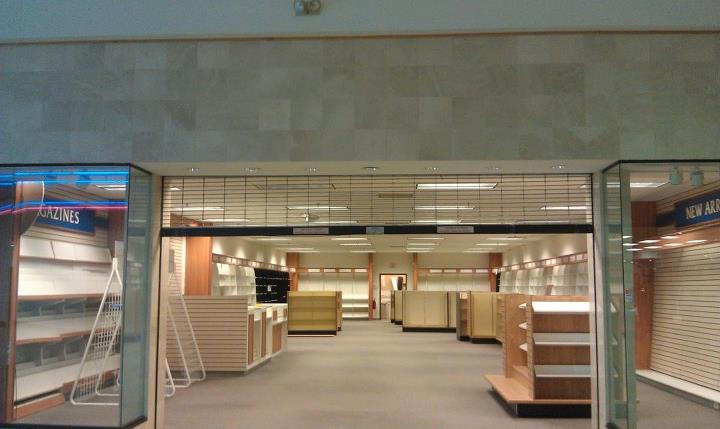 Sometime between September 15 and October 1, Jackie Hickman hopes to open A Novel Idea bookstore in the Danville, Ill, Village Mall, a space formerly occupied by Waldenbooks. The Commerical-News reported that her previous bookshop in Hoopeston "had been closed for about six to seven months and she was considering moving it to Milford, when she was approached by mall officials about becoming a tenant."

"It beats all the traffic in Hoopeston," Hickman said, adding that she is excited about ther prospects because "there is so much demand" for a bookstore in Danville.

---

"I didn't have this idea when the Borders closed in East Liberty, but I started noticing that there weren't many bookstores anymore," Lesley Rains told the Pittsburgh Post-Gazette to explain how she started East End Book Exchange, a pop-up bookstore that has made five appearances thus far. "I like books and I like talking to people about books.... Response has been tremendous. On Facebook and my blog, I let people know where I'm going to be. The pop-up model keeps my costs down."

---

Harvard University Press has issued an open invitation to individuals and design firms to come up with a new, striking and iconic design for the Murty Classical Library of India, a series of Indic-language books scheduled to begin publishing in 2013. The series will provide up-to-date English translations of classical works, many for the first time, with the text in the appropriate regional script on the facing page. The design contest winner will receive $10,000 and be credited for the design.

---

Bridal bookcase of the day: Photographer Jessica Claire shared some of her photos from a "Library Themed Wedding Shoot."

---

In 1957, Ian Fleming tried to quell the fear among his readers over the apparent death of James Bond at the end of From Russia with Love. Letters of Note featured one of the "charming letters" the author wrote to thousands of worried correspondents. It includes a "confidential" bulletin, signed by neurologist Sir James Molony, that had been "recently placed on the canteen notice board of the headquarters of the Secret Service near Regent's Park."

---

"Bella believes that Rosalie hates her. Why does Rosalie act strangely around Bella?" The Guardian featured a Twilight series quiz to help fans "get up to speed by testing your knowledge of all things vampiric."

---

Book trailer of the day: Crap at My Parents' House by Joel Dovev (Abrams Image).



Media and Movies
Media Heat: Earl Swift on NPR's Science Friday
Today on NPR's Science Friday: Earl Swift, author of The Big Roads: The Untold Story of the Engineers, Visionaries, and Trailblazers Who Created the American Superhighways (Houghton Mifflin Harcourt, $27, 9780618812417).
---
Sunday on Fox's News Sunday with Chris Wallace: Dick Cheney, author of In My Time: A Personal and Political Memoir (Threshold, $35, 9781439176191). The former Vice President will also be on Hannity on Monday.


TV Casting: Silent Witness; Good Morning, Killer
TNT announced cast additions to a pair of projects in its Mystery Movie Night franchise, which will feature six procedural dramas, according to the Hollywood Reporter.

Anne Heche and Judd Hirsch have joined the cast of Silent Witness, based on Richard North Patterson's book. The project, which also stars Dermot Mulroney and Michael Cudlitz, is set to premiere December 7.

William Devane and Titus Welliver have joined Catherine Bell in Good Morning, Killer, which is being adapted by April Smith from her novel. The telepic will debut December 13.

The series kicks off November 29 with Scott Turow's Innocent, starring Bill Pullman, Marcia Gay Harden and Alfred Molina.



Movie Adaptations 'Supercharge' E-Book Sales
"It used to be that when a movie was made from a book, the tie-in paperback edition did well. That's still the case, but there's a new kid in town, too--the e-book version," USA Today noted in its look at this week's bestseller list, which featured the e-book of Sarah's Key at #17 (outselling the paperback).

"Fans of the movie want to know even more about such great characters as Emma and Dex [One Day], so they go home, download the e-book and can instantly read the whole novel," said Russell Perreault of Vintage Books.



Books & Authors
Awards: Guardian First Book Longlist; 'Legacy' Lennertz
This year's longlist for the £10,000 (US$16,247) Guardian First Book Award--open to all first-time authors writing in or translated into English, across all genres--is "fiction-heavy," with six novels, three works of nonfiction and one poetry collection. The Guardian reported that a "series of regional reading groups, run in partnership with Waterstone's bookshops, will now assist the judging panel with choosing a shortlist."
---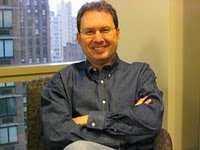 Carl Lennertz has won the 2011 NAIBA Legacy Award, sponsored by the New Atlantic Independent Booksellers Association and honoring "individuals whose body of work contributed significantly to the realm of American arts and letters."

Lennertz, who this week left HarperCollins to become executive director of the U.S. branch of World Book Night, was cited for being "a tireless cheerleader for authors and independent bookselling" during a career that has included being a bookseller, sales rep, author, editor, teacher, blogger, a stint at the American Booksellers Association and more. He will be honored at the Awards Banquet Tuesday, September 20, during NAIBA's Fall Conference in Atlantic City, N.J.

NAIBA president Lucy Kogler commented: "We need more people like Carl who understand the cultural importance of the locally owned bookstore."

Lennertz said, "If a legacy means giving as well receiving, then my career has been thousands of legacies shared with me out of kindness and good will. Whether your name is Drabyak or Cohen, Rockliff or Liebmann, Connelly or Colwin, you have given me the wellspring of your knowledge and words, and for that, I am eternally grateful. Whether at Random House or Harper, ABA or World Book Night, I believe I have been passing it along and intend to continue doing so--to booksellers, authors, publishers, and readers."




Book Brahmin: Francine Rivers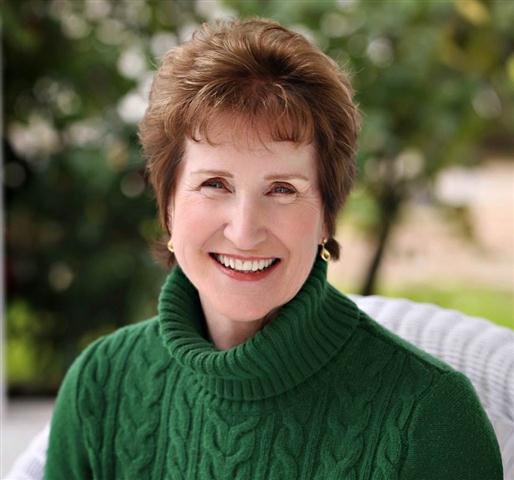 Francine Rivers's novels have been nominated for and won many prizes, including a RITA, a Christy Award and the ECPA Gold Medallion. In 1997, she was inducted into the Romance Writers of America Hall of Fame. In celebration of the 20th anniversary of Redeeming Love, a retelling of the biblical story of Gomer and Hosea that is set during the California Gold Rush, Multnomah/Random House has just released a special edition. Rivers and her husband live in Northern California and enjoy spending time with their grown children and grandchildren.
On your nightstand now:
Anne Lamott's Grace (Eventually): Thoughts on Faith and Alexander McCall Smith's The Double Comfort Safari Club. Both are terrific!
Favorite book when you were a child:
I was not a reader as a child. I liked riding my bicycle, swimming, hiking and building forts with my brother. The one book that stands out in my mind is Childcraft's Volume #1 (Children's Poetry) and it was the illustrations I loved most. I tore one out and put it under my pillow. When my mother discovered it, she didn't spank me. She talked about the importance of taking good care of a book. She had me tape that picture back where it belonged, and I could see for myself the damage I had done. I've tried to be a "gentle" reader ever since.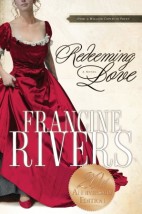 Your top five authors:
I heard at a retreat that writers read for two primary reasons: information and formation. After that particular lecture, I began to analyze what I was reading and why, and if I was learning anything from my choices. I also began keeping a list and reviewing it at the end of the year to see if I was "over-reading" in any particular genre. Each writer has a unique voice, and I learn from them all. Hence, I have thousands of "top" authors. The one and only book I read every year is the Bible. Scripture informs and forms me.
Book you've faked reading:
None. I openly admit I was slow to catch the reading bug. I didn't discover children's literature until I had children! I read all the classic children's stories to them and enjoyed them as much as they did. I read many classics during my college years. I have yet to read War and Peace by Tolstoy, but plan to tackle it when I retire. And if I don't retire, I've saved myself from any guilt attached to never having read it at all.
Book you're an evangelist for:
The Bible!
Book you've bought for the cover:
Many! Title and cover art often capture my interest and bring me to the cash register. The Sound of a Wild Snail Eating by Elizabeth Tova Bailey, Hotel on the Corner of Bitter and Sweet by Jamie Ford, Greek Fire, Poison Arrows and Scorpion Bombs by Adrienne Mayer, Same Kind of Different as Me by Ron Hall and Denver Moore come to mind--and I enjoyed them all! Wandering through a bookstore (or seeing the "you might like this" on Amazon.com) is like a treasure hunt--with the guarantee of treasure at the end.
Book that changed your life:
The One Year Bible. It was the first time I read the entire Bible. (I used to get bogged down at Leviticus.) This version took me straight through four sections in daily readings. I was amazed at how God's voice could be heard even through numerous unique individuals and styles. This version convinced me that the Bible is truly God breathed. I've been reading and studying Scripture ever since.
Favorite line from a book:
"My dear, I don't give a damn." Oh, that final conversation between Scarlett and Rhett in Margaret Mitchell's masterpiece, Gone with the Wind. I have re-written that ending a thousand times in my head--which is why I think it's one of the best lines in literature. Those few words feed the imagination with so many possibilities. That one line of dialogue keeps the characters alive in a reader's mind long after the book has been returned to the shelf.
Book you most want to read again for the first time:
The Bible is new every morning, no matter how many times you read it. God meets each of us right where we are in life. I have learned He knows me better than I know myself and speaks into my soul whatever correction, instruction, comfort and purpose I need for each day.


Deeper Understanding
Robert Gray: Bookselling Is Harder than It Looks
They say it all the time. Right this minute, somewhere in the world, a customer is waiting at the POS counter, chatting with a bookseller while purchases are rung up, appropriate currency exchanged and selections bagged (or not, depending upon local custom and environmental awareness). They may be talking about one of the chosen titles or the weather, favorite authors or town politics. But sooner or later the customer will be compelled by some mysterious cosmic force to embark on the requisite traditional litany.

"It must be so wonderful to be surrounded by books all day," he or she will say. "You have the best job in the world. I've always wanted to work in a bookstore."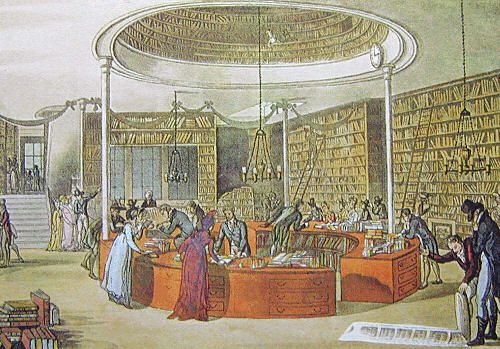 If you are that bookseller, you will smile and nod... knowingly, yet still guarding a secret of the ages that only those in the trade understand.

Bookselling is harder than it looks.

Customers enter your bookstores because they want to. By contrast, they enter grocery stores because they have to. Bookshops are both a refuge and an adventure for them. Once inside, they move through a sensory wonderland--row upon row of books; soft strains of music in the air, mingled with the scent of coffee or baked goods.

All over the world, booksellers greet them courteously, ask how they are. Perhaps no one has asked them that question all day, not even their families. They say "fine" in the language of the land because, quite suddenly, at this moment and in these special places, they are fine. There are empty chairs in quiet corners. Maybe they will just sit and read for a little while... in paradise.

Ten minutes later, they glance up from their reading to watch booksellers shelve a few novels. It's a beautiful, universal and almost ceremonial tableau. They think about the jobs they must return to when this break is over, the bosses who are mad at them for no reason, co-workers who are driving them crazy and the mountains of work piling up incessantly.

They can't help but consider an alternative: How pleasant it must be to just work in a bookstore.

You know the truth. It is pleasant most of the time--you can't imagine doing anything else--but it's also complicated. It's bookselling.

Labor Day weekend is an appropriate time to celebrate the work of booksellers. Your totem animal is the duck, which appears to float serenely on the water's surface while paddling like hell underneath. That is also your job description.

Here's just a bit of what those customers nestled in their comfy reading chairs planet-wide don't see because you are doing your jobs so well: today's deliveries stacked up in shipping & receiving; cartloads of as yet unshelved books; sections needing to be culled for returns; returns waiting to be boxed and shipped; staff meetings; internal staff rivalries; scheduling conflicts or sick days that result in overstaffing/understaffing (whichever is the worst one that could happen at this particular moment); ordering to be done; bills to be paid (or strategically delayed); websites and blogs to be updated; author events to be planned and executed....

Part of the magic and mystery of bookselling is never letting customers see below the surface. Who wants to look at a duck's feet when they can just watch the tranquil pond? The other part is that you wouldn't have it any other way because, for the lucky ones, bookselling is a vocation as much as a job. You could have done something else and certainly made more money. You chose this profession. If you're one of the best, it also chose you.

When you interview a prospective bookseller, you probably don't tell them about the phone calls from lonely people who'll talk to them for 15 minutes and may or may not order anything. You probably don't mention the occasional customer who takes a day's (or a lifetime's) worth of frustration out on you at POS because your books are more expensive than Amazon's. You probably don't ask them how heavy a box they can lift or if they can fix plugged toilets or shovel snow. If they are meant to be booksellers, they'll find all that out soon enough and it won't really matter.

You're a bookseller. You work hard, so enjoy Labor Day and a well-earned rest, though you're probably working this weekend.--Robert Gray (column archives available at Fresh Eyes Now)



The Bestsellers
Top-Selling Titles on AbeBooks.com in August
The bestselling books on AbeBooks.com in August:

1. The 7 Habits of Highly Effective People by Stephen R. Covey
2. The Help by Kathryn Stockett
3. Beloved by Toni Morrison
4. Night by Elie Wiesel
5. The Great Gatsby by F. Scott Fitzgerald
6. How to Win Friends and Influence People by Dale Carnegie
7. Who Moved My Cheese? by Spencer Johnson
8. The Postmistress by Sarah Blake
9. Unbearable Lightness by Portia de Rossi
10. The Immortal Life of Henrietta Lacks by Rebecca Skloot

The bestselling signed books on AbeBooks.com in August:

1. The Help by Kathryn Stockett
2. A Dance with Dragons by George R.R. Martin
3. The Greater Journey by David McCullough
4. Carte Blanche by Jeffery Deaver
5. A Discovery of Witches by Deborah Harkness
6. The Sisters Brothers by Patrick Dewitt
7. The Last Werewolf by Glen Duncan
8. If You Ask Me by Betty White
9. Rules of Civility by Amos Towles
10. Flash and Bones by Kathy Reichs

[Many thanks to AbeBooks.com!]