Shelf Awareness for Thursday, November 3, 2011

News
'Borders Refugees' Jump Back Into Business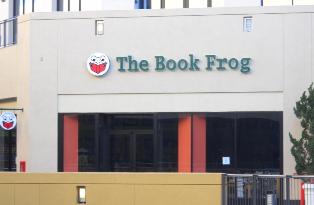 Congratulations to the Book Frog, which opened yesterday in Rolling Hills Estates, Calif., on the Palos Verdes Peninsula, and is owned by Rebecca Glenn and Pete Ledesma, both self-described "Borders refugees."

The 2,700-sq.-ft. store specializes in fiction, mystery, children's books and cooking. The store is in the Promenade on the Peninsula shopping center, which used to house a Borders--although in different space from the Book Frog's. For more information, check out thebookfrog.blogspot.com and facebook.com.

The Book Frog is located at 550 Deep Valley Drive, Rolling Hills Estates, Calif. 90274; 310-265-2665.




HugoBooks Opening in Former Borders Express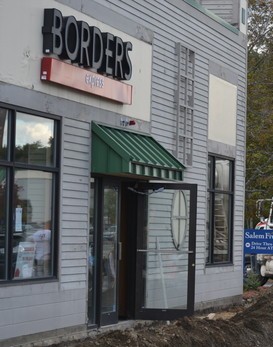 HugoBooks, which owns three stores in Massachusetts, is opening a fourth, on November 15, in a former Borders Express location in the Swampscott Mall, an outdoor mall, in Swampscott.

"It's a little contrarian," John Hugo, son of HugoBooks founder Bob Hugo, commented. "But we believe there's a place for bookstores." The Swampscott Borders Express was one of the top-performing Borders Expresses in the country, Hugo added.

HugoBooks began in 1965 when Bob Hugo opened the Spirit of '76 in Marblehead, which is five miles from Swampscott. In 1988, he bought the Book Rack in Newburyport and in 1992 the Andover Bookstore in Andover. HugoBooks was also a part owner of Water Street Bookstore in Exeter, N.H., and RiverRun Bookstore in Portsmouth, N.H.

In honor of both the area's Vinnin Square name and the original Hugo store, the new store will be called the Spirit of '76 ².

John Hugo said that the company signed a lease on the location only two weeks ago. It has 2,400 square feet of the space and was able to buy the fixtures for "almost nothing." After "a lot of late nights," the store is ready for a major shipment from Ingram next week. The new store will have a "regular mix of titles, with a good children's section and a bit more sidelines than our other stores," Hugo said.

The mall includes a Whole Foods and Joseph A. Bank Clothiers and draws more traffic, "much heavier than at the other stores," Hugo said. Many residents of Marblehead shop in the area and know the Spirit of '76.




BooksMN: From Web to Bricks-&-Mortar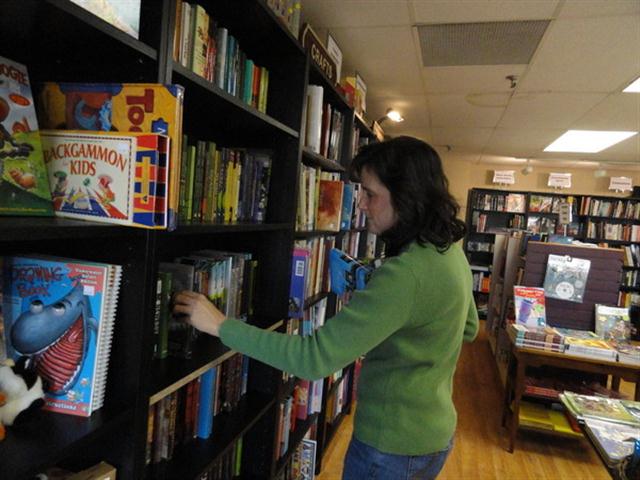 Former online-only bookseller BooksMN has opened a storefront location in Burnsville, Minn. Christine Olson founded BooksMN in 2002, specializing in remainders and overstocks. Although 95% of her business takes place online, she told the Burnsville Patch that "the market is flooded, challenging her to keep up with competitors and maintain a profit."

"It's kind of reverse to trend," she said of her new bricks-and-mortar venture. "We used to sell everything we listed by great margins. But the online business is tough. If you're not cheaper by a penny, you're not going to get the sale."

Olson's father owned and managed several overstock bookstores in St. Paul and Minneapolis, and eventually "transitioned the company into the Internet age," the Patch wrote.

"It's kind of funny that I've opened a store," Olson said. "In the late 1990s, I was begging my father to close his shops and go online only."
Photo: Claire Kennedy/Patch


St. Mark's Wins Partial Relief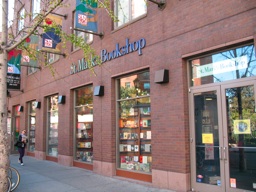 St. Mark's Bookshop, New York City, has won some rent concessions from its landlord, the Cooper Union, but not as much as the $5,000-a-month reduction the store had wanted, the New York Times reported. The school, which says it has financial problems of its own, will lower the rent by about $2,500 a month for a year and forgive $7,000 in debt. Cooper Union will also "provide student help with revising the store's business plan."

Manhattan borough president Scott Stringer hosted a meeting between Cooper Union representatives and St. Mark's. Stringer explained his interest: "When an independent bookstore goes out of business, a part of us goes with it. In my neighborhood, on the Upper West Side, when Shakespeare and Company went out of business, West Siders lost something that they couldn't get back." Only last week, the school said it could do nothing to help St. Mark's except postpone one month's rent (Shelf Awareness, October 26, 2011).

"Despite our constraints, we felt it was important to help them because of what their presence means to our community," Cooper Union president Jamshed Bharucha said. "The relief that we're providing is so that the bookstore can come up with a viable and sustainable business plan not dependent on further subsidies. That's the key piece there."

St. Mark's co-owner Bob Contant said, "We have to make people realize it's not over as such just because we're out of the woods for now."




Amazon Launches Lending Library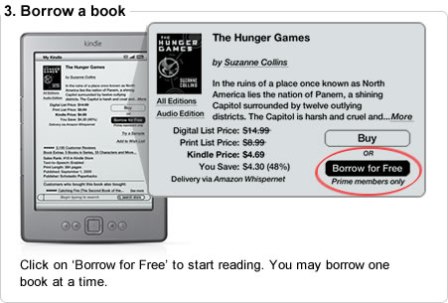 Amazon.com has launched the Kindle Owners' Lending Library for e-books for customers who have an Amazon Prime membership, which costs $79 a year and already allows for borrowing of a limited amount of movies and TV shows.

Under the program, Kindle owners may borrow one book a month and one at a time. When a new book is borrowed, the old book disappears from the Kindle.

The Library will offer slightly more than 5,000 titles, the Wall Street Journal reported. It noted, too, that the program does not work on Kindle apps, only on Kindles, a restriction "intended to drive Kindle device sales."

None of the six major U.S. publishers are participating, the Journal indicated, because they have said such lending programs "would harm future sales of their older titles or damage ties to other book retailers."

Amazon said that publisher participants are paid either a flat rate or are being paid each time a book is lent "under standard wholesale terms as a no-risk trial to demonstrate to publishers the incremental growth and revenue opportunity that this new service presents."




Notes
Image of the Day: Moravian Chipmunks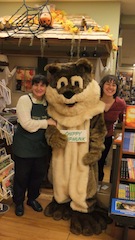 Last month, the Moravian Book Shop, Bethlehem, Pa., the country's oldest bookstore, hosted the launch party for Chippy Chipmunk: Babies in the Garden, written and illustrated by Kathy M. Miller, a sequel to Chippy Chipmunk Parties in the Garden. Here with Chippy: Moravian booksellers Jane Clugston (l.) and Chris Hower.
Photograph: Kathy M. Miller





Bookstore Cats in the Big Apple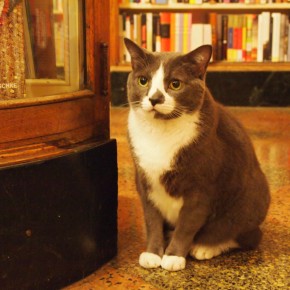 "One of our favorite parts of New York City is its many independent bookstores. Even more than these bookstores, we love their cats," NYU Local wrote in its profile of some of the city's bookish felines, including:

The Corner Bookstore's Hampton, who was named "after his place of rescue (that sprawling, wealthy expanse of land just west of the city)" and "lives in the bookstore's basement, coming up for air to 'tolerate the adoration' he receives from customers."

Spoonbill and Sugartown's Hayes, who "likes to be where the action is but pretends he doesn't," according to a staff member.

And Holly, who can often be found "curled on top of a bookshelf" at Babbo's Books, where owner Leonora Stein said she believes that "bookstore cats, like independent bookstores, are individuals."



Cool Idea of the Month: A NaNoWriMo Novel Will Be Published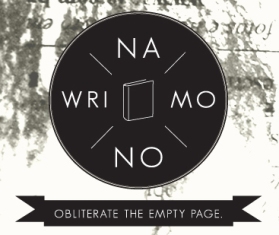 The University Book Store Press of the University Book Store, Seattle, Wash., will publish the best novel written by a Washington State author participating in National Novel Writing Month. "Obliterate the Empty Page" is co-sponsored by the Richard Hugo House, the Northwest Independent Editors Guild, the Pacific Northwest Writers Association and the Society for Children's Book Writers and Illustrators.

The winning book will be stocked at University Book Store, and the winner will receive 10 complimentary copies and be the featured writer at an author event next year. Participants who finish will be eligible for special pricing from University Book Store Press.

The University Book Store is hosting related events during November, including two evenings of "uninterrupted writing" for NaNoWriMo participants. "We'll have all of your writing needs: tables, power for your laptops, writing references, and coffee. Lots of coffee."




Book Trailer of the Day: No Turning Back
No Turning Back: One Man's Inspiring True Story of Courage, Determination, and Hope by Bryan Anderson (Berkley).


Holiday Hum: Books in Boise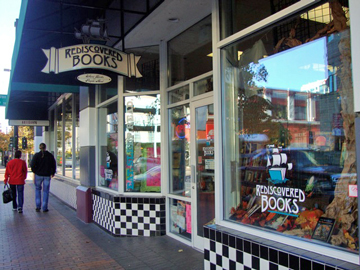 In Boise, Idaho, Rediscovered Bookshop owner Laura Delaney will be recommending William Joyce's The Man in the Moon for holiday giving. "Everyone always looks for a great picture book, and this one really hits all of my favorite things," she said. "It has vivid, rich illustrations. The story has just enough of a bad guy to give a little bit of tension but has a beautiful ending."
On Friday, November 11, customers can pick up signed copies of Boise denizen Anthony Doerr's Memory Wall: Stories, for which he was awarded the 2010 Story Prize. A former writer-in-residence for the state of Idaho, he'll be appearing at the store along with local scribes Mitch Wieland, the author of God's Dogs: A Novel in Stories, and Alan Heathcock, whose collection of linked stories, Volt, Delaney intriguingly described as "Midwestern noir." At an event the evening before, Chris Carlson is set to be introduced by the state's one-time executive, Cecil Andrus, the subject of his new book, Cecil Andrus: Idaho's Greatest Governor.
A title Delaney is handselling with success is The Inquisitor's Apprentice by Chris Moriarty. Set in the early 20th century in New York City, a melting pot where magic is prohibited, the story is one of the books featured in a steampunk-themed window display. Another is Steampunk!: An Anthology of Fantastically Rich and Strange Stories edited by Kelly Link and Gavin J. Grant and including tales by Libba Bray, Cory Doctorow and Holly Black. Some of the Rediscovered Bookshop's clientele are already fans of the genre, and Delaney and her staff are actively working to introduce others to the world of steampunk.
The store does especially well with graphic novels, a category spearheaded by Delaney's husband and co-owner, Bruce. (He recently trained docents at the Boise Art Museum on how best to give tours of a graphic novels exhibit.) One of his picks for the season is the potential sleeper Bake Sale, Sara Varon's colorful tale about the adventures of bakery owner Cupcake and his best friend, Eggplant. The other is Feynman, written by Jim Ottaviani and illustrated by Leland Myrick. The biography about quantum physicist and Nobel winner Richard Feynman is "the perfect book for the science geek in the family," said Delaney.
In addition to the Rediscovered Bookshop, the Delaneys own All about Games! in Boise, which sells "everything you play with real people; no computer games," Delaney said. "That's the other half of our mayhem. The game store is thriving to the point where we open at 10 a.m. and close at midnight or later." The pair bought the store six months after opening the Rediscovered Bookshop and recently opened a second All about Games location in Boise.
The week before last, the Rediscovered Bookshop, which recently celebrated its fifth anniversary, teamed up with the musicians' organization Go Listen Boise to stage the second "Rock to Read" concert. The event launched last year after funding was cut for school libraries. The money raised is used to provide schools in the Boise Public School District with new books, showing there's no need to wait for the holidays to do good deeds. --Shannon McKenna Schmidt


Media and Movies
Media Heat: Bill Cosby on Letterman
Tomorrow morning on Good Morning America: Brad Paisley, co-author of Diary of a Player: How My Musical Heroes Made a Guitar Man Out of Me (Howard, $25, 9781451625523). He will also appear on E! Entertainment News.

Also on GMA: Jennifer Reese, author of Make the Bread, Buy the Butter: What You Should and Shouldn't Cook from Scratch--Over 120 Recipes for the Best Homemade Foods (Free Press, $24, 9781451605877).

---

Tomorrow on Tavis Smiley: Lawrence Lessig, author of Republic, Lost: How Money Corrupts Congress--and a Plan to Stop It (Twelve, $26.99, 9780446576437).

---

Tomorrow on ABC's 20/20: Joe Darger, co-author of Love Times Three: Our True Story of a Polygamous Marriage (HarperOne, $26.99, 9780062074041).

---

Tomorrow on the Late Show with David Letterman: Bill Cosby, author of I Didn't Ask to Be Born: (But I'm Glad I Was) (Center Street, $21.99, 9780892969203).




Breaking Dawn: New TV Spot
Noting that "it's nearly go-time, Twihards," Deadline.com featured the newest TV commercial for The Twilight Saga: Breaking Dawn Part 1, and described it as "all about ratcheting up the tension (if not the suspense). 'Every moment. Every battle... has led to this,' intones the voiceover. Bella looks severely uncomfortable, and she should be for reasons beyond her pregnancy. 'Get ready. They're coming for Bella,' warns Jacob. Determined stares, shirtless man-wolf, and midnight swims. Oh, my."



This Weekend on Book TV: Ben Mezrich
Book TV airs on C-Span 2 this week from 8 a.m. Saturday to 8 a.m. Monday and focuses on political and historical books as well as the book industry. The following are highlights for this coming weekend. For more information, go to Book TV's website.

Saturday, November 5

11 a.m. Thomas Friedman and Michael Mandelbaum, co-authors of That Used to Be Us: How America Fell Behind in the World It Invented and How We Can Come Back (FSG, $28, 9780374288907), argue that the U.S. is facing four major challenges that must be addressed immediately. (Re-airs Sunday at 7:15 p.m. and Monday at 5:15 a.m.)

Book TV will feature three panels that were held during the Brooklyn Book Festival:
1 p.m. "Arab Spring and the Seasons Ahead," with panelists Sinan Antoon, Yasmine El Rashidi, Lucette Lagnado and Hisham Matar. (Re-airs Saturday at 11 p.m.)
2 p.m. A panel on labor with William Adler, Brian Purnell and Clarence Taylor. (Re-airs Sunday at 12 a.m.)
3 p.m. A panel on politics with Major Owens and Bob Hardt. (Re-airs Sunday at 1 a.m.)

7 p.m. Gilad Sharon, author of Sharon: The Life of a Leader (Harper, $29.99, 9780061721502), talks about the military and political career of his father, the former Israeli prime minister Ariel Sharon. (Re-airs Sunday at 10 p.m.)

8:30 p.m. Joseph McCartin, author of Collision Course: Ronald Reagan, the Air Traffic Controllers, and the Strike that Changed America (Oxford University Press, $29.95, 9780199836789), recounts PATCO's strike in August 1981 and its aftermath.

10 p.m. After Words. Bertell Ollman interviews 2011 National Book Award finalist Mary Gabriel, author of Love and Capital: Karl and Jenny Marx and the Birth of a Revolution (Little, Brown, $35, 9780316066112). (Re-airs Sunday at 6 p.m. and 9 p.m., and Monday at 3 a.m.)

Sunday, November 6

12 p.m. In Depth. Ben Mezrich, whose most recent book is Sex on the Moon: The Amazing Story Behind the Most Audacious Heist in History (Doubleday, $26.95, 9780385533928), joins Book TV for a live interview. Viewers can participate in the discussion by calling in during the program or submitting questions to booktv@c-span.org or via Twitter (@BookTV). (Re-airs Monday at 12 a.m.)



Books & Authors
Awards: Le Prix Goncourt
Alexis Jenni, high school biology teacher in Lyon, won France's top literary prize, Le Prix Goncourt, for his book L'Art Francais de la Guerre (The French Art of War), the Associated Press reported, noting that the prize "comes with just a €10 ($13) purse, but guarantees acclaim and significant sales for the winning author. Past recipients have included Marcel Proust, Simone de Beauvoir and Marguerite Duras." Last year's winner was Michel Houellebecq.



Pennie Picks Girl in Translation
Pennie Clark Ianniciello, Costco's book buyer, has chosen Girl in Translation by Jean Kwok (Riverhead, $15, 9781594485152) as her pick of the month for November. In Costco Connection, which goes to many of the warehouse club's members, she wrote: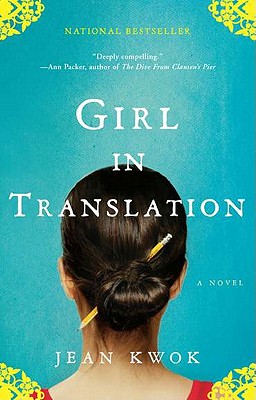 "When I first read about Jean Kwok, I felt like a bit of an underachiever. Kwok came to the U.S. at age 5, and eventually was awarded a scholarship to Harvard. She also worked in a handful of science labs before going to college and competed as a ballroom dancer after graduating from college. On top of all that, she's an amazing writer.

"In Kwok's debut novel, Girl in Translation, Kimberly Chang emigrates with her mother from Hong Kong to Brooklyn. This exceptionally bright girl attends a school for gifted students, yet must work in a sweatshop to be able to survive. She meets very different boys in both worlds while she struggles with translating the language as well as with who she is in her new country."




Book Review
Review: Bento's Sketchbook
Bento's Sketchbook by John Berger (Pantheon, $28.95 hardcover, 9780307379955, November 8, 2011)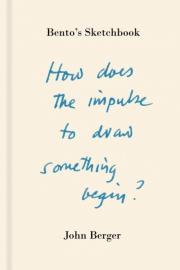 In a book that invokes the thought and spirit of the 17th-century Dutch philosopher Baruch Spinoza, artist, novelist, critic and activist John Berger (Ways of Seeing) offers an idiosyncratic glimpse at what inspires the human impulse to draw and uses that as a springboard to explore an impressive array of artistic, cultural, political and highly personal subjects.
Sprinkled throughout the book's brief sketches are excerpts from Spinoza's writings, mostly his Ethics. Berger relates that the philosopher himself was known to carry a sketchbook that was never found when he died at age 44, and he tries to imagine what that book might have contained, recalling that Spinoza was a contemporary of Rembrandt and Vermeer. To accompany his musings, Berger offers a generous selection of his own striking drawings.
Berger is well-known for his leftist political leanings, and his political critique of "this new politico-economic circle which today encourages the constant human capacity for cruelties that obliterate the human imagination" is unsparing. "Hope today is a contraband passed from hand to hand and from story to story," he concludes, asserting that "to protest is to refuse being reduced to a zero and to an enforced silence."
But Berger presents more than abstract musings on art, philosophy or politics. There's a rollicking account of his encounter with a humorless security guard at London's National Gallery, as his attempt to make a sketch of Antonello's 15th-century painting Christ Crucified ends with his ejection from the museum. He tells the moving story of a Cambodian refugee--an artist--he met while swimming laps at a pool in Paris and of the Japanese paintbrush he gave her that she used to render an elegant painting on rice paper of a bird perched on a bamboo stem. "When you enter the drawing, however," he writes, "and let its air touch the back of your head, you sense how this bird is homeless. Inexplicably homeless." And he offers the poignant story of Luca, a French aircraft mechanic whose post-retirement dreams of taking his wife to all the destinations he visited during his career are shattered by her dementia.
Characteristically, Berger steers away from direct answers to the mystery of the artistic impulse or the many other questions he poses in this short book. "We who draw do so not only to make something visible to others," he writes, "but also to accompany something invisible to its incalculable destination." But the value of this impressionistic work lies less in those answers than it does in exposing us to new ways of encountering the world. --Harvey Freedenberg
Shelf Talker: John Berger invokes the spirit of Spinoza as he tries to open our eyes to new ways of looking at the world.


The Bestsellers
Top Book Club Books in October
The following are the most popular book club books during October based on votes from readers and leaders of more than 32,000 book clubs registered at Bookmovement.com:

1. Unbroken: A World War II Story of Survival, Resilience and Redemption by Laura Hillenbrand
2. Room: A Novel by Emma Donoghue
3. The Immortal Life of Henrietta Lacks by Rebecca Skloot
4. Hotel on the Corner of Bitter and Sweet: A Novel by Jamie Ford
5. The Hunger Games by Suzanne Collins
6. Cutting for Stone by Abraham Verghese
7. The Paris Wife: A Novel by Paula McLain
8. The Help by Kathryn Stockett
9. The Guernsey Literary and Potato Peel Pie Society by Mary Ann Shaffer and Annie Barrows
10. Sarah's Key by Tatiana de Rosnay

Rising Stars:

What Alice Forgot by Liane Moriarty
The Marriage Plot by Jeffrey Eugenides

[Many thanks to Bookmovement.com!]




Top-Selling Titles on AbeBooks.com in October
The bestselling books at
AbeBooks.com
in October:
1.
The 7 Habits of Highly Effective People
by Stephen R. Covey
2.
The Giver
by Lois Lowry
3.
The Kite Runner
by Khaled Hosseini
4.
How to Win Friends and Influence People
by Dale Carnegie
5.
The Catcher in the Rye
by J.D. Salinger
6.
Man's Search for Meaning
by Viktor E. Frankl
7.
Tintin in the Congo
by Hergé
8.
Three Cups of Tea
by Greg Mortenson
9.
To Kill a Mockingbird
by Harper Lee
10.
Saving CeeCee Honeycutt
by Beth Hoffman
The bestselling signed books at AbeBooks.com in October:
1.
The Sense of an Ending
by Julian Barnes
2.
The Night Circus
by Erin Morgenstern
3.
The Art of Fielding
by Chad Harbach
4.
The Marriage Plot
by Jeffery Eugenides
5.
The Cat's Table
by Michael Ondaatje
6.
Salvage the Bones
by Jesmyn Ward
7.
Steve Jobs: A Biography
by Walter Isaacson
8.
1Q84
by Haruki Murakami
9.
The Fear Index
by Robert Harris
10.
Lost Memory of Skin
by Russell Banks
[Many thanks to AbeBooks.com!]