Shelf Awareness for Monday, December 12, 2011

News
Byrd's Books Takes Wing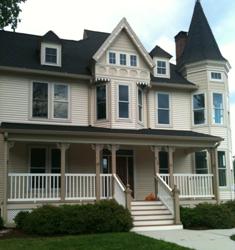 Congratulations to Byrd's Books, which opened on Saturday in Bethel, Conn., and is owned by Alice Hutchinson, who was the manager and buyer for many years at Pymander Bookshop, Westport, Conn. (Pymander was owned for 30 years by Hutchinson's mother, Nancy Ivison.)

Byrd's Books is a general bookstore carrying new titles with a focus on Bethel authors, Connecticut authors, poets, publishers and illustrators. It also stocks greeting cards and gifts.

The store is on the second floor of a newly renovated Victorian building that anchors Dolan Plaza, and is accessible through Molten Java coffee shop's new location.

Molten Java, which is preparing to open for business, and Byrd's Books will have a combined grand opening celebration after the holidays.




New Owners for Baltimore's Ivy Bookshop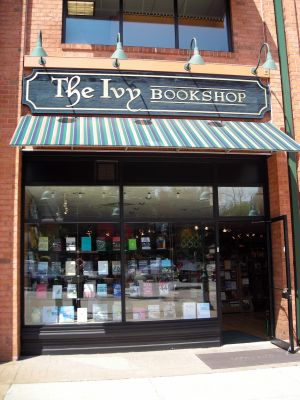 New Yorkers Ed and Ann Berlin have purchased the Ivy Bookshop, Baltimore, Md., from Darielle Linehan, who put her store up for sale last summer (Shelf Awareness, August 18, 2011). The Berlins are moving to the city to run "the beloved North Baltimore neighborhood bookstore in the Lake Falls Village shopping center," Baltimore Fishbowl reported. The ownership change will take place sometime next month.




RiverRun Finds New Space, 15 Owners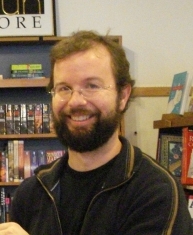 RiverRun Bookstore, Portsmouth, N.H., has signed a lease on space at 142 Fleet Street in downtown Portsmouth and will move "sometime in January," according to an e-mail to customers. The store is "now owned by a group of 15 community members who have come together to make sure that books, and the love of reading, continue to have a place in our community."

Tom Holbrook had said earlier this fall that high rent and long-term debt might force him to close the store (Shelf Awareness, November 7, 2011).





Amazon Price-Check Saturday Update
The San Jose Mercury News visited Hicklebee's Books on Saturday to measure the impact of Amazon's price check promotion and found that co-owner Valerie Lewis, "a longtime defender" of Jeff Bezos, has changed her mind about the Amazon CEO. "They've gone nuts," she said. "I have no conception of what they're thinking, or how they can think it's a good thing." She called Bezos a "turkey," saying: "When he refuses to pay tax, and has a tantrum about it, then he does this sort of thing. It's just greed."

Customer Michelle Beddo, who was shopping at a Barnes & Noble store Saturday, said, "I like the instant gratification of stores. See it, get it, leave. I don't like waiting." She also noted that Amazon's price check app "doesn't seem very nice. It's underhanded, almost like stealing. I wouldn't do it."

---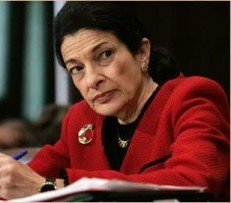 On Friday, Sen. Olympia Snowe (R.-Maine) called for Amazon to cancel its price check plans and described the online retailer's promotion as "an attack on Main Street businesses that employ workers in our communities. Small businesses are fighting every day to compete with giant retailers, such as Amazon, and incentivizing consumers to spy on local shops is a bridge too far.... During the busiest shopping season of the year, we should remember that our local restaurants, bookshops, and hardware stores are the economic engines in our communities."

The Hill reported that the American Retail Industry Leaders' Association said "Amazon's aggressive promotion of its Price Check app shows the lengths they are willing to go to exploit this tax loophole, and is a stark reminder of why Congress needs to act to protect retailers on Main Street. A failure to act is an implicit endorsement of a subsidy of Amazon."

---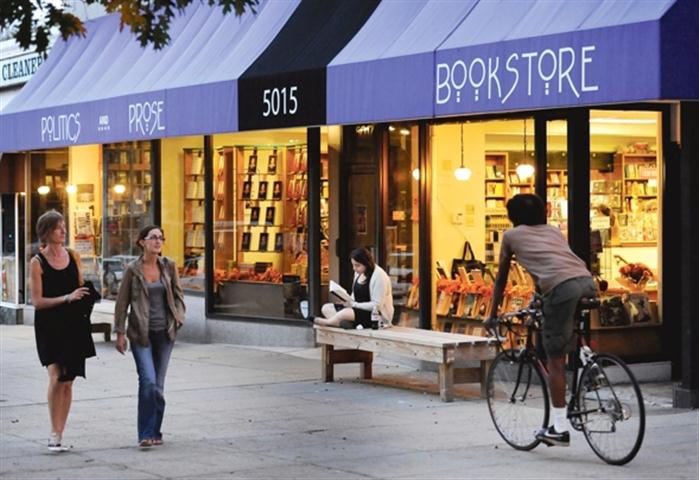 In a piece headlined "Could Amazon do this for us? (No)," the Washington Post's Ron Charles wrote that the newspaper had recently solicited help from Politics & Prose Bookstore, asking to borrow books for a photo shoot to accompany the Post's annual guide to the best titles of 2011.

"As Amazon tries to bribe customers into turning indie bookstores into its showrooms on Saturday, I'm especially grateful for these local merchants," Charles observed. "It's not just that they employ our neighbors and pay local taxes; they're also part of our community, which means--among many other things--that they can respond to even weird requests like ours. So thanks, Politics and Prose. Once again, I'm glad you're here."
---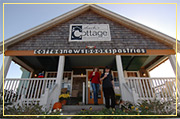 On Saturday, Duck's Cottage, Duck, N.C., held a "Ditch Amazon Day," discounting everything in the store by 15%. The store said in part, "We need customers like you to show [Amazon] there is still something valuable about walking down Main Street past stores owned by your friends and neighbors. We need you to recognize that for every $100 sale, a small business puts $68 back into their very own community."
---

The American Independent Business Alliance is compiling links illustrating how some retailers were responding to Amazon's price-check initiative.
---
And last but not least, in the spirit of the season, Mike Olson, co-owner of Reading Frenzy Bookshop, Zimmerman, Minn., offered How Amazon Stole Christmas, a very funny adaptation of Dr. Seuss's How the Grinch Stole Christmas.


Fire and Nook: A Tale of Two Tablets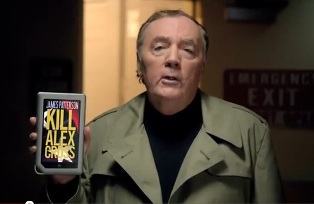 Barnes & Noble "should have so far taken delivery of one million units of Nook Tablet PCs from OEM production partners," DigiTimes reported, citing an estimate by sources at upstream suppliers and noting that B&N "has been increasing its orders to upstream component suppliers as well as OEM contractor Inventec due to strong sales in retail channels during the Thanksgiving holiday season in North America."

TechCrunch wrote that Amazon's Kindle Fire "might be the wunderkind of the Android world, but the Nook Tablet isn't a slouch either. Both the Fire and Nook Tablet are built using the formula of the original Nook Color. By skinning Android with a much more consumer-friendly interface, Amazon and B&N successfully are successfully chipping away at the iPad's mountain. A much lower price helps as well."
---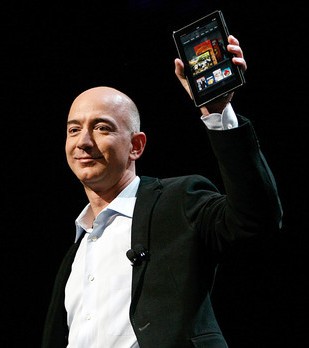 For its part, the New York Times wrote that Amazon's Fire is "less than a blazing success with many of its early users." Among the complaints: there is no external volume control, the off switch can easily be activated by accident, web pages take a long time to load, there is no privacy between users, the touch screen is hesitant and balky.

Jackob Nielsen of the Nielsen Norman Group said the Fire "is going to be a failure" and won't recommend buying it. "If I were given to conspiracy theories, I'd say that Amazon deliberately designed a poor Web browsing user experience to keep Fire users from shopping on competing sites."




Notes
Image of the Day: Snow Day at Vroman's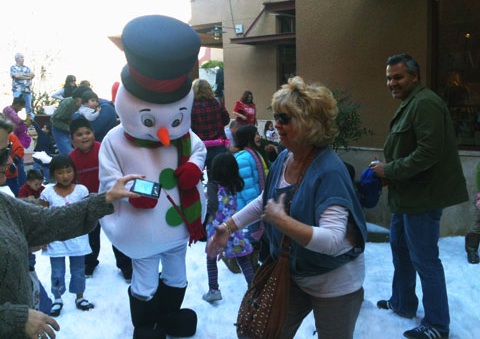 This past weekend, Vroman's Bookstore, Pasadena, Calif., held Snow Day, bringing five tons of snow to the store's back patio so Southern California kids not used to snow could play, take pictures with Frosty the Snowman and build mini snowmen for a contest. Here are the winning mini snowman and Frosty himself.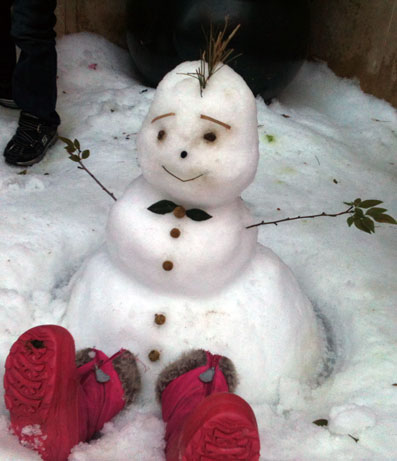 Library's Voluminous Xmas Tree
A Christmas tree made from books by University of San Francisco's Gleeson Library was showcased by the blog Coffee & Cupcakes.




Take Your Child to a Bookstore Day, Take Three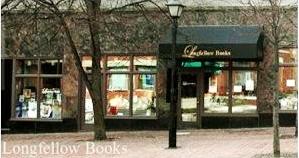 Here's an interesting take on Take Your Child to a Bookstore Day, held a week ago last Saturday: Longfellow Books, Portland, Maine, gave every child a free book up to a $10 value or the same amount off their purchase. Bookseller Bill Lundgren called the event "a rousing success: from the moment our doors opened at 9 a.m. until closing at 6, the store was packed with young readers and their parents." Longfellow Books gave away the equivalent of 356 free books. "Certainly it was the first happening of a tradition that will become an annual holiday tradition here at Longfellow Books," Lundgren added.


Book Trailer of the Day: The Litigators
The Litigators by John Grisham (Doubleday), sponsored very amusingly by the Law Offices of Finley & Figg.


IPG Adds 14 Publishers
Effective January 1, Independent Publishers Group is distributing the following publishers through its general trade distribution program:

Huron Street Books, an affiliate of the American Library Association.
KettleDummer Books, Philadelphia, Pa., which publishes comics and graphic novels.
Lake Claremont Press, Chicago, Ill., which focuses on titles that showcase Chicago's history, culture, geography, spirit and lore.
Microcosm Publishing, Portland, Ore., which is a nonprofit publisher that distributes books and zines.
Origin Press and Shift Books, both of which publish New Age and spirituality books.
Streamline Press, Long Beach, Calif., which publishes trend-driven and vintage lifestyle books.

Also effective January 1, IPG's Trafalgar Square Publishing will begin distributing:

Cutting Edge Press, founded last year, which publishes fiction and nonfiction titles that aim to address contemporary issues in an accessible way.
Murdoch Books, which is a leading publisher of food, gardening, craft and history titles in Australia.
Moonlight Publishing, founded in 1982, which publishes illustrated information books for children about how things work and why people and things interact in everyday life as they do. It has sold more than 40 million First Discovery books in 30 languages.

IPG's River North Editions, which focuses on titles from publishers worldwide that are often scholarly in nature but appeal to the general consumer, will distribute:

Tightrope Books, which publishes fiction, poetry, nonfiction and anthology titles written exclusively by Canadian authors.
KWS Publishers, founded in 2009, with headquarters in Chicago, Ill., and an office in London, publishes scholarly, reference and new fiction. Its titles are used as reference tools for students and academic reference works for libraries. KWS has also revised and updated lost and out-of-print editions of books originally published by museums, university presses and trade and academic publishers.


Media and Movies
Media Heat: Thomas Thwaites on The Toaster Project
This morning on Good Morning America: Buddy Valastro, author of Baking with the Cake Boss: 100 of Buddy's Best Recipes and Decorating Secrets (Free Press, $30, 9781439183526).

---

This morning on the Today Show: Chris Matthews, author of Jack Kennedy: Elusive Hero (Simon & Schuster, $27.50, 9781451635089).

---

This morning on MSNBC's Morning Joe: Jeffrey A. Miron, author of Libertarianism, from A to Z (Basic, $15.99, 9780465025077).

---

Today on Tavis Smiley: Peter Schweizer, author of Throw Them All Out (Houghton Mifflin, $26, 9780547573144).

---

Today on the View: Donald Trump, author of Time to Get Tough: Making America #1 Again (Regnery, $27.95, 9781596987739).

---

Today on NPR's Marketplace: Thomas Thwaites, author of The Toaster Project: Or a Heroic Attempt to Build a Simple Electric Appliance from Scratch (Princeton Architectural Press, $19.95, 9781568989976).

---

Tonight on the Daily Show: Anne Burrell, author of Cook Like a Rock Star: 125 Recipes, Lessons, and Culinary Secrets (Clarkson Potter, $27.99, 9780307886750).

---

Tomorrow morning on MSNBC's Morning Joe: Scott Farris, author of Almost President: The Men Who Lost the Race but Changed the Nation (Lyons, $24.95, 9780762763788).

---

Tomorrow morning on Fox & Friends: Steve Russell, author of We Got Him!: A Memoir of the Hunt and Capture of Saddam Hussein (Threshold Edition, $26.99, 9781451662481). He will also appear on Imus in the Morning.

---

Tomorrow on Ellen: Diane Keaton, author of Then Again (Random House, $26, 9781400068784).

---

Tomorrow night on the Daily Show: Lawrence Lessig, author of Republic, Lost: How Money Corrupts Congress--and a Plan to Stop It (Twelve, $26.99, 9780446576437).

---

Tomorrow night on the Colbert Report: Mark Whitaker, author of My Long Trip Home: A Family Memoir (Simon & Schuster, $25.99, 9781451627541).




Movie Trailers: The Flowers of War; What to Expect...
A trailer has been released for The Flowers of War, China's entry in the Oscar foreign-language film race and "the nation's most expensive movie ever at a budget of almost $100 million," Deadline.com reported. The movie, based on Geling Yan's short novel, is directed by Zhang Yamou and stars Christian Bale as a man "who finds refuge with a group of women in a church during Japan's raid of Nanking in 1937."

The Flowers of War will have an Oscar-qualifying run December 21 in New York and December 23 in Los Angeles and San Francisco, "followed by a later bow nationwide," Deadline.com wrote. A movie tie-in edition of the book will be released January 17 by Other Press ($15.95, 9781590515563).

---


Indiewire offered a cautionary note about the newly released trailer for What to Expect When You're Expecting: "If We Need to Talk About Kevin didn't scare you off having children, this should do the trick." The movie, loosely based on Heidi Murkoff's bestselling book that "every would-be parent gets when they get pregnant," opens May 12, 2012.



TV: The Viagra Diaries
HBO "is finalizing a deal for a pilot order" of The Viagra Diaries, a half-hour comedy based on the book by Barbara Rose Brooker, Deadline.com reported. The project, which was created by Darren Star (Sex and the City) as a vehicle for Goldie Hawn, "is looking for a director and eyes spring production start in New York."




Books & Authors
Awards: Blue Peter Shortlist
The announcement of the finalists for the Booktrust Blue Peter Book of the Year Award, which recognizes and celebrates "the best children's authors, the most fascinating fact books and the greatest reads for children," has been overshadowed, the Guardian wrote, "by news that Andy Mulligan's Trash, initially selected by judges, was dropped from the finalists on the grounds that it was unsuitable for the BBC programme's younger fans." The 2012 shortlist includes:

Discover the Extreme World by Camilla de la Bedoyere, Clive Gifford, John Farndon, Steve Parker, Stewart Ross and Philip Steele
The Official Countdown to the London 2012 Games by Simon Hart
The Considine Curse by Gareth P. Jones
A Year Without Autumn by Liz Kessler

The shortlisted books will be judged by more than 200 young Blue Peter viewers drawn from 10 schools across the U.K., with the winner of the Blue Peter Book of the Year announced March 1, 2012, to coincide with World Book Day.



Reviewer's Choice: Top Ten of 2011
Each December, our reviewers choose their top books; today's list is by author John McFarland.
Love in a Dark Time: and Other Explorations of Gay Lives and Literature by Colm Tóibin (Scribner, 2002)
A provocative, penetrating collection of essays on the literature, art and films of gay and lesbian artists, including Oscar Wilde, Francis Bacon, Elizabeth Bishop and James Baldwin, by an author more widely noted for his fiction.
A Perfect Waiter by Alain Claude Sulzer, translated from the German by John Brownjohn (Bloomsbury, 2008)
A 30-year obsession is upended when Erneste, the perfect waiter of the title, receives a letter from his lost love, forcing a revisit to a painful past. This is a literary novel of the highest caliber, with nary an extraneous word.
The Secret Lives of Somerset Maugham by Selina Hastings (Random House, 2010)
The definitive biography of the celebrated novelist, short story writer and playwright who dominated world literature for decades with his worldly (and often morbid) tales of passion gone wrong, and how his personal life was haunted by... passion gone wrong.
Nobody's Perfect by Armando Galarraga and Jim Joyce with Daniel Paisner (Atlantic Monthly Press)
A thrilling, emotionally complex revisit to the legendary almost-perfect baseball game of June 2, 2010, complete with the satisfying back story of the careers (and psychologies) of the pitcher and the umpire who shared a first-base call that made history.
The Fatal Touch by Conor Fitgerald (Bloomsbury)
An intricate, satisfying crime novel set in Rome, with a quirky engaging detective training a new assistant in the ways of homicide investigation while all around them corrupt forces want to stifle (and maybe hurt) them.
Ghost Light by Joseph O'Connor (Farrar, Straus & Giroux)
This satisfyingly atmospheric novel focuses on Dublin, its famous Abbey Theater, John Millington Synge and the actress Molly Allgood, who served as the muse for the mature-and-dying Synge when she was only a lass and could (and did) have her heart broken for a lifetime.
Paper Conspiracies by Susan Daitch (City Lights)
A mesmerizing novel about the construction of stories, some true and incredible, others false yet widely believed to be true, and the damage that can be done by the promotion of the latter.
The Last Days of Haute Cuisine: America's Culinary Revolution by Patric Kuh (Viking, 2001)
The crème of restaurants in the United States from 1941 onward carried French names with menus derived from classic French cooking. Following the trail from that age, based on the haut modèle, to the era of locavoracious small-plate boites that emerged after Berekely's Chez Panisse put California (and fusion) cuisine on the map is delicious (and not at all fattening).
An Evening of Long Goodbyes by Paul Murray (Random House, 2004)
A riotously comic novel that is equal parts P.G. Wodehouse and J.P. Donleavy, focusing on a loony Irish family, their Bosnian immigrant servants, lowlifes of Dublin slums and a greyhound that is running, running, running away from what society demands it to do (just like the family).
Open by Andre Agassi (Knopf, 2009)
A blisteringly candid autobiography of the tennis star who rose to the top of his sport despite hating the game he mastered: inspiring, insightful and loving.


Book Review
Review: The Face Thief
The Face Thief by Eli Gottlieb (Morrow, $24.99 hardcover, 9780061735059, January 17, 2012)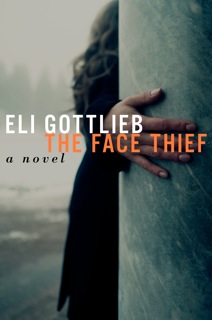 Before you begin The Face Thief by Eli Gottlieb (The Boy Who Went Away), know that the main characters are almost entirely unlikable. One is sociopathic con artist; the others, her victims, are more pathetic than sympathetic, and none of them are especially interesting. You should also know that in spite of this, The Face Thief is compulsively, irresistibly readable.
It opens as a woman--the con artist, beautiful and ruthless--takes a spectacular tumble down a marble staircase. As her head thuds against each step and she lies broken at the bottom of the stairs, Gottlieb wants you, his readers, to wonder how this happened. Did she fall or was she pushed? The tension in that question dissipates quickly as it becomes quite clear this woman had plenty of enemies, and just as many reasons to watch her back around staircases.
We know her as Margot. Her troubling past is revealed in pieces as she recovers in a hospital, where she is attended to by an unfathomably naive police detective named Dan France. Margot's more recent history, however, unfolds through two of her victims.
Lawrence Billings, a body-language expert who teaches people how to gain professional advantages through "face reading," takes Margot on as a student and finds his marriage destroyed as a result. The second, John Potash, is elaborately defrauded by her in a scheme that wipes out his family's considerable savings. Both men, caught and burned by Margot's seductive ways, are out for revenge.
It isn't difficult to figure out who is responsible for Margot's fall, so the book's page-turning urgency is a testament to Gottlieb's marvelous sense of suspense. He also has a flair for striking metaphors, especially where Margot is concerned: the cleft between her breasts is "like the notched sight of a rifle." She "stabbed a long polished fingernail onto the linen tablecloth and drew it toward her with the rising rasp of a zipper opening." She hazily remembers "kissing below a bowl of summer stars," and when Lawrence first sees her, she is "[emerging] from the darkness like a woman out of a lake."
These sensuous descriptions, contrasted with Lawrence's analytical observations ("tiny signs of asymmetric contraction around the eyes and mouth alerted him to the ambiguity of her pleasure"), elevate The Face Thief from a fairly banal thriller to a compelling, laudable novel. --Hannah Calkins
Shelf Talker: Armed with an unparalleled sex appeal and unburdened by a conscience, a dangerously manipulative woman tries to destroy the lives of two men in this gripping, cerebral thriller.