Shelf Awareness for Wednesday, December 14, 2011

Quotation of the Day
Lonely at the Top: Is Amazon 'Its Own Best Friend'?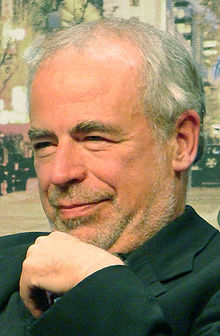 "As I see it, the problem with Amazon stems from the fact that though it started out as a bookseller, it isn't anymore, not really. It sells everything now, and it sells it all aggressively. Maybe Amazon doesn't care about the larger bookselling universe because it's simply too big to care. In a way it's become, like the John Candy character (minus the eager, slobbering benevolence) in Mel Brooks's movie
Spaceballs
--half man, half dog and thus its own best friend."


News
World Book Night U.S.: Honorary Chair & Book Picks Unveiled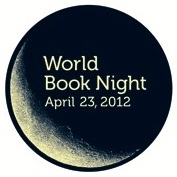 Author and journalist Anna Quindlen has been named the honorary national chairperson for World Book Night U.S., which also unveiled the WBN 2012 U.S. book picks and opened the registration process for those wishing to become volunteer book givers.

"What's better than a good book?" Quindlen asked. "A whole box of them, and the opportunity to share them with new readers. The idea behind World Book Night is inspired, and as a writer and a reader I'm thrilled to be part of it."

World Book Night U.S. board chairman Morgan Entrekin said, "We are thrilled and flattered that Anna has agreed to join our cause. Her energy has already been a great asset to the campaign, and we look forward to her being a leading voice among the many for this ambitious effort to promote reading and a love of books across America."

World Book Night U.S. will enlist 50,000 volunteer book lovers to give away a million free books across the U.S. on April 23, 2012, to help promote reading. Volunteers can go to www.us.worldbooknight.org to register through February 1 by providing answers to several questions and picking a book to give out from the World Book Night U.S. 2012 list.

Regarding the book picks, World Book Night U.S. executive director Carl Lennertz said there will be 30, rather than 25: "We decided to expand several categories, notably from three to five YA/middle reader books, due to popular demand from booksellers and librarians, as well as adding a sci-fi novel, an additional mystery, and a surprise classic from an indie press. I am thrilled about this, as it broadens the appeal of the list to our two audiences: the 50,000 book givers and the million new readers we want to reach."

The books were chosen by a panel of independent booksellers, Barnes & Noble buyers and librarians through several rounds of voting. Thirty-five thousand copies of each World Book Night title will be printed as special, not-for-resale paperbacks, totaling over a million copies to be distributed nationwide. Copies of several of the picks will be shipped directly to military bases, and there will be an outreach to prison libraries.

The 30 World Book Night U.S. titles for 2012, in alphabetical by author, are:

The Absolutely True Diary of a Part-Time Indian by Sherman Alexie (Little, Brown Books for Young Readers)
Wintergirls by Laurie Halse Anderson (Speak)
I Know Why the Caged Bird Sings by Maya Angelou (Ballantine)
Friday Night Lights by H.G. Bissinger (Da Capo)
Kindred by Octavia E. Butler (Beacon Press)
Ender's Game by Orson Scott Card (Tor)
Little Bee by Chris Cleave (Simon & Schuster)
The Hunger Games by Suzanne Collins (Scholastic)
Blood Work by Michael Connelly (Grand Central)
The Brief Wondrous Life of Oscar Wao by Junot Díaz (Riverhead); a Spanish-language edition, La breve y maravillosa vida de Óscar Wao (Vintage Espanol), will also be made available.
Because of Winn-Dixie by Kate DiCamillo (Candlewick)
Zeitoun by Dave Eggers (Vintage)
Peace Like a River by Leif Enger (Grove Atlantic)
A Reliable Wife by Robert Goolrick (Algonquin)
Q Is for Quarry by Sue Grafton (Berkley)
The Kite Runner by Khaled Hosseini (Riverhead)
A Prayer for Owen Meany by John Irving (Ballantine)
The Stand by Stephen King (Anchor)
The Poisonwood Bible by Barbara Kingsolver (Perennial)
The History of Love by Nicole Krauss (W.W. Norton)
The Namesake by Jhumpa Lahiri (Mariner)
The Things They Carried by Tim O'Brien (Mariner)
Bel Canto by Ann Patchett (Perennial)
My Sister's Keeper by Jodi Picoult (Atria)
Housekeeping by Marilynne Robinson (Picador)
The Lovely Bones by Alice Sebold (Back Bay)
The Immortal Life of Henrietta Lacks by Rebecca Skloot (Broadway)
Just Kids by Patti Smith (Ecco)
The Glass Castle by Jeannette Walls (Scribner)
The Book Thief by Markus Zusak (Knopf Books for Young Readers)



Bookstore Sales Fall 7.1% in October
October bookstore sales fell 7.1%, to $886 million compared to October 2010, according to preliminary estimates from the Census Bureau. For the year to date, bookstore sales have risen 2%, to $12.9 billion.

Total retail sales in October rose 7%, to $386.9 billion, compared to the same period a year ago. For the year to date, total retail sales have risen 8%, to $3,831 billion.

So far this year, bookstore sales have been erratic, falling in January, but then rising from February through May, and falling in June and July before rebounding in August and September and falling again in October.

Note: under Census Bureau definitions, bookstore sales are of new books and do not include "electronic home shopping, mail-order, or direct sale" or used book sales.




Obituary Notes: Russell Hoban; Ned Waldman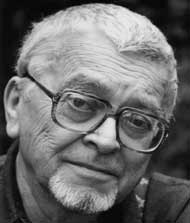 Russell Hoban, author of the post-apocalyptic classic Riddley Walker as well as numerous children's books, died last night. He was 86. The Guardian noted that Riddley Walker was described by Anthony Burgess as "what literature is meant to be."

"It's very, very sad indeed," Bill Swainson, Hoban's publisher at Bloomsbury, told the Guardian, adding: "His wonderful imagination is a common thread in all his books.... Russell always wrote with with such a light touch--he always had fun, and made you think that there's not a sentence wasted."

---

Ned Waldman, who founded Waldman House Press in 1978, died yesterday. He was 78. The Pioneer Press reported that Waldman, who published such notable titles as the perennial bestseller A Cup of Christmas Tea, "passed away during the season he loved."

"Ned cared about people and people cared about him," said Norton Stillman, Waldman's cousin and former business partner at the Bookmen book distributor, which they sold in 2002. Waldman House Press is now part of Tristan Publishing, owned by Waldman's son, Brett.



La Casa Azul Bookstore to Open in East Harlem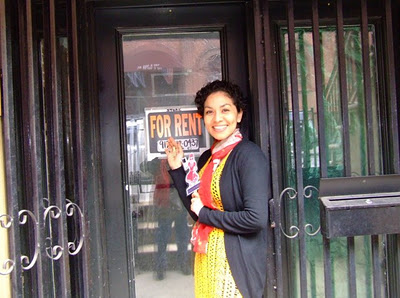 La Casa Azul Bookstore
will open next spring in New York City's East Harlem neighborhood at 103rd St. and Lexington Avenue. Owner Aurora Anaya-Cerda secured the retail location after receiving financial support from more than 430 bibliophiles, East Harlem residents and book industry members who contributed to the bookstore's '40K in 40 days' campaign (
Shelf Awareness, September 16
, 2011).


The App with the Dragon Tattoo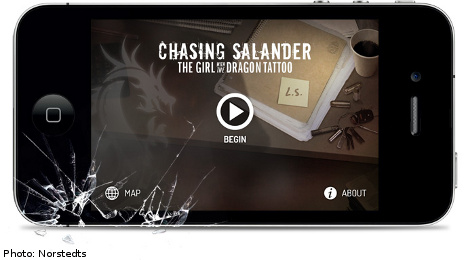 Norstedts, the Swedish publisher of Steig Larsson's Millennium trilogy, has released an English-language "Chasing Salander" iPhone app that "builds on a new story, starting from the first Millennium book and the places that are featured in the novel," the Local reported.

"The app further expands the Millennium world by adding new dimensions which give Stieg Larsson fans around the world even richer reading experiences," according to Eva Gedin, publishing director of fiction at Norstedts Publishing Group.

Klas Fjärstedt, the company's project manager, digital media, said, "Our primary aim isn't to make money. Amid all the massive sales success it hasn't really emerged that Norstedts has helped make it happen. This way we hope to retake the initiative and show that we are able to act on an international digital market."



Notes
Image of the Day: 'Thanks from Kabul!'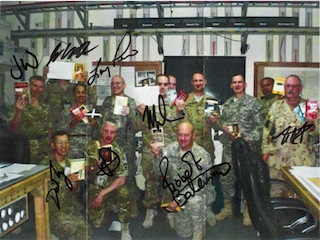 Via operationpaperback.org, Bank Square Books, Mystic, Conn., sends old galleys to U.S. soldiers in Afghanistan. Here a group photographed themselves and sent their thanks to Bank Square co-owner Annie Philbrick. Inscribed on the back of the photo: "Annie, Thank you for the wonderful gift of books. We really appreciated your support. Regards from Kabul, Bob Bateman."


How the Owners of Emily Books 'Do Not Kill Each Other'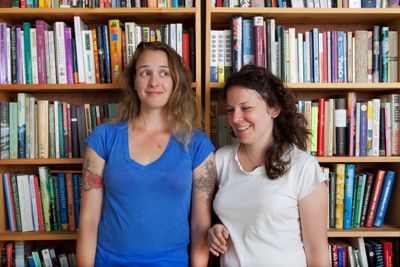 Ruth Curry and Emily Gould, co-owners of boutique online bookshop Emily Books (Shelf Awareness, October 26, 2011), discussed in the Awl how they have been able to "turn a friendship into a business partnership." Here are a few choice exchanges:

Ruth: "Well this is why we are a good partnership I think. You are more of a risktaker, and you have a lot of ideas, and you also are quick to move on if something isn't working. Whereas I am more cautious, tend to overthink, tend to want to wait and see. Left to my own devices I would still be banging my head against doors that will not open."
Emily: "So alone you wouldn't have done it. And alone, I would have done it in a rushed and thoughtless way."

Emily: "Like, nothing's changed in our friendship except we spend slightly even more time together and we have to schedule 'fun' interactions now to make sure they happen. Um, like a married couple with a toddler. And the toddler is our business.
Ruth: "OMG yes. We totally have to have date nights. And ignore the 'kid.' "

Emily: "The only downside of being in business with your best friend is that you can't go to your best friend and complain about work."
Ruth: "That is true. There really is no getting around that."

Emily: "To be really earnest for a sec, I want to be in a position someday where I am a mentor like that. That is super important to me. And I know I have to curb my natural tendencies towards impatience and also, paradoxically, over-niceness to get there. That girl thing of 'Oh no, it's fine, really' when actually it's not and you just sit on it and seethe and eventually it blows up."
Ruth: "Right."



Now Trending: 'Ryan Gosling Works in Publishing'
Yesterday, the "Ryan Gosling Works in Publishing" Tumblr caused some serious--and not-so-serious--Twitter turbulence.





Book Trailer of the Day: Craft Inc.
Craft Inc., Revised Edition: The Ultimate Guide to Turning Your Creative Hobby into a Successful Business by Meg Mateo Ilasco (Chronicle).


Media and Movies
Media Heat: Stephen Greenblatt on KCRW's Bookworm
Tomorrow morning on the Early Show: Mary Buffett and David Clark, authors of The Warren Buffett Stock Portfolio: Warren Buffett Stock Picks: Why and When He Is Investing in Them (Scribner, $25, 9781451606485).

---

Tomorrow morning on Fox & Friends: Nancy Clarke, chief floral designer at the White House for more than 25 years and author of My First Ladies (Sellers Publishing, $21.95, 9781416206392).

---

Tomorrow on KCRW's Bookworm: Stephen Greenblatt, author of The Swerve: How the World Became Modern (Norton, $26.95, 9780393064476). As the show put it: "Today, we tell the true story of the historical detective whose work uncovered the 1,000-year-old poem that shook the early Christian world and marked the beginning of the Renaissance. Stephen Greenblatt is a Harvard professor who writes and speaks with clarity, precision and passion. The Swerve just won the National Book Award for nonfiction."

---

Tomorrow on Tavis Smiley: Tom Brokaw, author of The Time of Our Lives (Random House, $26, 9781400064588).

---

Tomorrow night on the Late Late Show with Craig Ferguson: John Hodgman, author of That Is All (Dutton, $25, 9780525952442).




Movie Trailers: Think Like a Man; The Lucky One
Screen Gems released a trailer for Think Like a Man, the movie based on Steve Harvey's bestselling book Act Like a Lady, Think Like a Man: What Men Really Think About Love, Relationships, Intimacy, and Commitment. Deadline.com reported the "ensemble comedy," which stars Kevin Hart, Michael Ealy, Jerry Ferrara, Taraji Henson, Romany Malco, Gary Owen and Gabrielle Union, will be released March 9, 2012.

---

"Zac Efron will make your sister and your Mom swoon and grab the closest Kleenex box," Indiewire wrote in introducing the trailer for The Lucky One, adapted from the novel by Nicholas Sparks and set for an April 20, 2012, release.



Books & Authors
Meg Rosoff: Confronting the Big Questions
We spoke with Meg Rosoff during her recent visit to the U.S. from England, where she now resides, to promote her new YA novel There Is No Dog (reviewed below). The book depicts God as a sex-starved 19-year-old smitten with a human named Lucy. Its content got her blackballed from an event this fall in Bath, England. Here she discusses the roots of the idea, and the surprises that evolved with its flowering (or should we say, "de-flowering").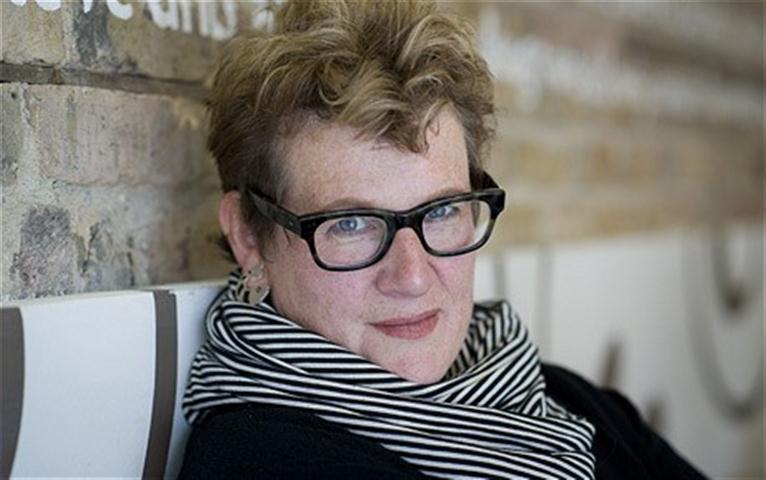 Where did this idea come from?
My husband's a painter and he happened to be home doing some drawing one day and listening to Radio 4, the English equivalent of NPR. They were doing a program about all the actors who'd ever played God in the movies. My husband said, "Why is it that it's only old white guys who get to play God? Why not a teenager?" And I thought, "Oh a teenage God! That explains everything."
How did you come up with the idea of "team leaders" Bob and his "assistant," Mr. B?
Mr. B and Bob were the central relationship from the beginning. Mr. B is me, really. I worked in advertising for 15 years, and they were always bringing in a guy who's 22 and hadn't done anything. They'd say, "We think he's got potential." Nearly always they turned out to be complete f*&%-ups. Mr. B gives Bob the benefit of a doubt. Mr. B's the one who's seen all the creative directors come and go. He's sort of a lovable character because he doesn't lose his faith in humanity. Here I am an atheist, and the only two characters I care about in the book end up taking over the role of God. You could almost read that as a confirmation of faith.
Tell us more about the Eck, Bob's pet.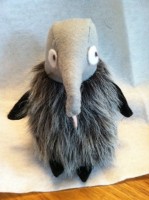 The Eck was a turning point. Once God had a pet, things just kind of clicked. He started being more three-dimensional. I love that the Eck is so full of attitude, kind of resentful and funny, and yet it's terrible this poor little guy is going to get eaten. He's one of my favorite inventions. What's the point of writing if you can't invent the last in a species that's nearly extinct? I have an old friend in New York [Nicholas Godlee, a renowned costume designer] who designed the plush Eck for me. Each has a tag: #22 from extinction, or #23.
We have a soft spot for Bernard, the vicar.
I like looking at those characters whose lives might have gone in directions that have a slight sense of puzzlement. Like in that David Byrne song, "How did I get here?" You wonder a bit about Laura [Lucy's mother]. She doesn't seem to be happily married yet wants to marry off her daughters. You see snapshots of people in early youth, and then you see Lucy's mother and Bernard, and you see, "Okay it doesn't always turn out perfectly."
Judy Blume's editor, Dick Jackson, has said that it was the word "God" that got the book Are You There God? It's Me, Margaret banned. Do you think it's your depiction of God that got everyone riled up in the recent cancellation of your scheduled appearance in England at the Daily Telegraph Bath Festival of Children's Literature?
That's what's so memorable about that book, that wonderful title and the fact that Margaret is talking to God. I said in my blog, "Burn the Witch," I'm not the one who's going to bring God down. I'm interested in the discussion of theology and why people believe. I always get pissed off at people like [Richard] Dawkins who say that people who believe in God are morons. We have billions of people on the planet, and five or six billion have faith. To say there's no God does not deal with the fact that something important is going on.
And adolescence is precisely when kids begin searching for their own answers.
Even people who are devout believers have to struggle with faith. Religion is not a static state any more than marriage or love is. It has to be explored and questioned. I wonder if it's left over from that idea that there has to be some kind of priest who comes between God and the individual, which is a bit medieval. I think religion can handle discussion. It's a big topic with a lot of depth and history behind it. If it's going to crumble the first time someone writes a book that says maybe God is a 19-year-old, we're all in trouble. I think it's the job of writers to confront big questions, and that's why people read books. --Jennifer M. Brown
Link to Web site and Eck:
http://www.megrosoff.co.uk/shop/buy-an-eck/


Attainment: New Titles Out Next Week
Appearing next Thursday, December 22:

Hergé, Son of Tintin by Benoit Peeters, translated by Tina A. Kover (Johns Hopkins University Press, $29.95, 9781421404547) explores the life of the man who created Tintin.

Now in paperback:

Eat This Not That! Supermarket Survival Guide: The No-Diet Weight Loss Solution by David Zinczenko and Matt Goulding (Rodale, $19.99, 9781609612412).

Dragon Age: Asunder by David Gaider (Tor, $15.99, 9780765331175).




Book Brahmin: Eli Gottlieb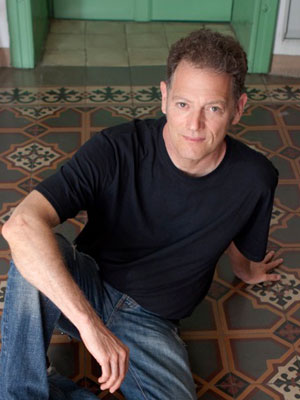 Eli Gottleib grew up in New Jersey. Self-taught, self-educated for the most, never got an advanced degree in the fancypants MFA programs of America. Worked instead as a journalist all over the place, reviewed books, spent eight years living in Italy, which changed his life (and according to friends who saw him afterward, the shape of his head). Author of two novels, The Boy Who Went Away and Now You See Him (this last one quite beloved by indie booksellers), Gottlieb's The Face Thief (Morrow, January 12, 2012) is about a woman who uses her face-reading talents to defraud and deceive a galaxy of kind-hearted (male) dupes.
On your nightstand now:
Arguably by Christopher Hitchens. The last collection by the great controversialist, infighter and prose magician is a miscellany of his recent--and astonishing--output. Hitchens has taken more political positions than a pinwheel, with the inevitable result that he's often wrong. But the man is constitutionally allergic to cant and incapable of writing a dull sentence--two things which by themselves confer on him prized bedside status.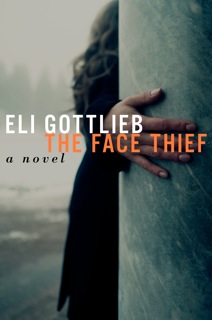 Favorite book when you were a child:
Mysterious Island by Jules Verne. I devoured it repeatedly as a very young boy, at that time of life when--back in the '60s anyway--a book could successfully compete with a film for mental traction. The image of these men crash-landed on a remote island and fashioning a life for themselves using only native plants and the most rudimentary tools stays with me to this day.
Your top five authors:
Saul Bellow, Ian McEwan, Peter Handke, Samuel Beckett, James Joyce.
Book you've faked reading:
Don Quixote. But then again, no one, except one very bored bachelor friend of mine, has ever read the whole thing. Even Updike threw up his effete hands and confessed he'd drowned before reaching the far shore.
Book you're an evangelist for:
In Between the Sheets by Ian McEwan. Though more known for his magisterial novels, McEwan wrote two collections of magnetic short stories. This is the better of the two. Try out his story "Psychopolis," and laugh even as you weep for the poor overmastered boyfriend.
Book you've bought for the cover:
None.
Book that changed your life:
Herzog by Saul Bellow. Bellow is the novelist I've read the most closely, and this is arguably his finest book. He stands quite rightly accused of writing somewhat one-dimensional female characters. But what I got out of this book was freedom--the freedom to attack the citadel of mandarin American prose armed only with your native idiom--Yiddish--and a set of great big cojones. I learned how to write by reading Herzog--an act which, I blush to confess, has taken place at least a dozen times.
Favorite line from a book:
"After the fall of Napoleon, the ambitious young man took his power drive into the boudoir, and there the woman took command." From Herzog. The sentence hints at a backstory of spectacular erotic combat in its author.
Book you most want to read again for the first time:
Miss Lonelyhearts by Nathanael West. One of the blackest and most brilliant dark hearts of American literature, the book is a fever dream of beautifully compressed language and satire without equal.


Book Review
YA Review: There Is No Dog
There Is No Dog by Meg Rosoff (Putnam, $17.99 hardcover, 372p., ages 12-up, 9780399257643, January 24, 2012)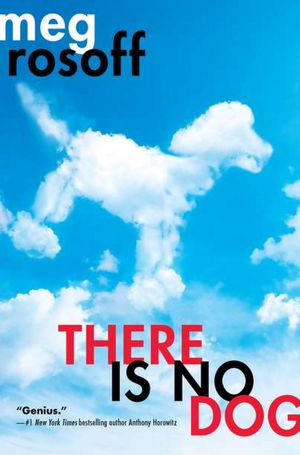 October snowstorms on the East Coast. Tsunamis in Japan. Katrina, Irene. Sometimes it feels like a lusty 19-year-old must be in charge. Well, in Meg Rosoff's (How I Live Now) wildly imaginative novel, that's exactly who's running the show. His name is Bob, and he landed the job of Earth's creator and keeper when his mother, Mona, won it in a poker game.
For those of you of faith, please hold your concerns for a moment. Adolescence is a pivotal time for exploring questions of religion, doubt and faith. This book allows teens to ask those questions from a safe distance, and with a sense of humor. Besides, Bob has a responsible, experienced "assistant," Mr. B, and also "an odd penguiny sort of" pet called Eck to lend some compassion to the proceedings. Mr. B more than compensates for what Bob lacks in maturity and consistency. Mr. B begins his days with the exact same breakfast, reads through the Earth inhabitants' prayers, and makes sure Eck (the last of its kind) gets something to eat. And at Bob's urging, Mr. B creates a species: the whale. He thinks about them daily and tries his best to protect them.
Conflict A arises when Bob sees Lucy, a 21-year-old Rubenesque human ("when words like Rubenesque expressed a pure admiration of rose-tinted faces poised serenely above monumental breasts, rippled thighs and dimpled buttocks"). He immediately wants to spend forever with her (which Eck wisely questions: "Forever seemed a strange concept to apply to a human"). Conflict B comes when Mona wagers Eck's life in a losing hand of poker to Mr. Emoto Hed. Bob could care less, except that Eck was not hers to wager. Hed's daughter, Estelle, however, is outraged (after a discussion of Eck's "sweetest-tasting meat") and fights for the pet's life. Add to the comical mix Lucy's mother, a suburban housewife with a secret crush on the vicar Bernard, and Lucy's love for her job as assistant zookeeper but her obsession over head zookeeper Luke's seeming distaste for her.
Fate always plays a key role in Rosoff's books, but here she refers to the Biblical text to shape Bob's character. And Eck, faced with impending death, poses questions of mortality that could easily have come out of the mouths of modern teens. Perhaps most surprising of all (given where she began), Rosoff resolves these conflicts in ways that might actually restore one's faith in the planet's and humanity's future. --Jennifer M. Brown
Shelf Talker: Although Rosoff's latest novel may start out as an irreverent commentary on the state of the planet, teens may well come away with a sense of faith restored.


Ooops
Georgetown Still Distributed by Hopkins
As noted here yesterday, Columbia Sales Consortium will handle sales of Georgetown University Press to booksellers in the U.S., effective January. We want to emphasize that Georgetown University Press continues to be distributed by Hopkins Fulfillment Services.