Shelf Awareness for Wednesday, January 4, 2012

Quotation of the Day
Competition: Bookselling 'Not a Football Game. This Is a Culture'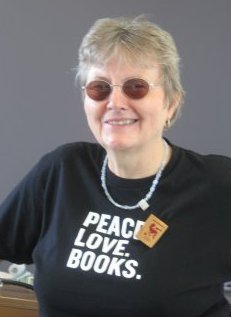 "We don't compete. This is not a football game. This is a culture. We complement, and to me, that is more satisfying. I don't have to have another bookstore go down the drain because I'm selling books. Every time another store has opened, we have adjusted, reduced a certain collection, because I don't want to compete. Let's say you are good at drawing a tree and I'm good at landscapes. Together, we make a perfect picture. That's my vision."


News
First Rumor of the Year: Apple as E-Book Publisher?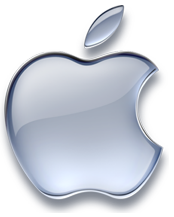 What better way to begin 2012 than with a rumor that Apple might be expanding its role in the self-publishing business? Citing "sources close to the situation," Kara Swisher of All Things Digital got things started with a report that Apple is planning an "important--but not large-scale--event" in New York City at the end of January, focusing "on a media-related announcement."

TechCrunch picked up the rumor baton, noting that the event "will focus on publishing and e-books (sold through Apple's iBooks platform) rather than iAds. Attendance will also be more publishing industry-oriented than consumer-focused.... The event will unveil improvements to the iBooks platform, according to the same source, and is not 'major.' "

Good E-Reader brought the rumor down the home stretch by adding that its "sources close to the matter" indicated Apple intends to launch "a new digital self-publishing platform to get peoples' content into the iBookstore.... The one thing we were told is that they will use the ePub format and make it very easy for people to convert their documents or existing books to comply with their format."

But paidContent's Laura Hazard Owen slowed the rumor momentum a bit by suggesting "it seems unlikely that Apple will simply announce a self-publishing platform. That's because the company already offers one. But what about a publishing platform for interactive textbooks?"



Holiday Hum: The King's English and Quail Ridge
In our continuing look at holiday sales, we checked in with some of the stores we profiled during the holiday season to find out how they fared, what they have in store for the coming year and upcoming books they're excited about.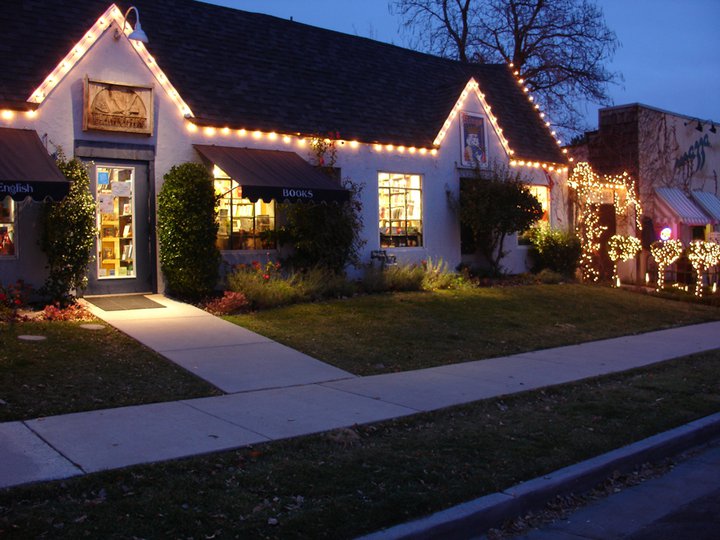 Holiday sales were up 19% at the King's English Bookshop in Salt Lake City, Utah. "It felt like more fun than it has in a long time," said general manager Anne Holman. "Booksellers and book buyers alike were happy to see each other and happy to trade book recommendations."
The top two sellers for the season were Candice Millard's Destiny of the Republic: A Tale of Madness, Medicine and the Murder of a President and Brian Selznick's The Invention of Hugo Cabret. The movie version of the latter made its debut in theaters the day before Thanksgiving.
Customers kept the momentum going the week after Christmas, redeeming gift cards, making exchanges and purchasing plenty of new books. The year kicked off with a champagne-fueled "25% off everything" sale on January 1, a tradition inspired by a similar event at Changing Hands Bookstore in Tempe, Ariz. A priority for 2012, said Holman, "is to show our customers how and why to buy e-books from indie retailers."
---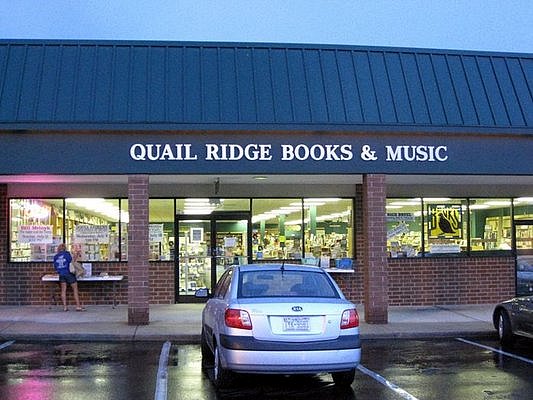 19% was also the magic number at Quail Ridge Books & Music in Raleigh, N.C. The double-digit sum was the increase over last year's tally for the period December 1-24. "Sales were unexpectedly amazing," said general manager Sarah Goddin. "This was our best holiday season in five years."
Advance orders for John Green's The Fault in Our Stars, which pubs next week, trumped sales of any other title this season. Tickets for a signing with Green on January 14 sold out almost as soon as the event was announced. The young adult novel is the story of a teenage girl with terminal cancer.
Customers who wanted to give books as gifts left with copies of The Classic: How Everett Case and His Tournament Brought Big-Time Basketball to the South by Bethany Bradsher, Confessions of an Elf by Ira David Wood III, One on One: Behind the Scenes with the Greats in the Game by John Feinstein and We Remember: Stories by North Carolina Veterans of World War II, edited by Russ Reynolds.
"We are feeling very upbeat after such a good season, which hasn't been the case in a long time," said Goddin. Some of the titles she is looking forward to handselling this year are Wiley Cash's A Land More Kind than Home, a novel set in a fundamentalist congregation in North Carolina; Ron Rash's "dark and beautiful" The Cove; Anne Tyler's The Beginner's Goodbye; and the "smart and insightful" Michael J. Sandel's What Money Can't Buy: The Moral Limits of Markets, all of which arrive in stores in April.
At the ABA's Winter Institute later this month, Goddin plans to talk up The Orphan Master's Son: A Novel of North Korea (January 10) by Adam Johnson. The story takes place during the days of dictator Kim Jong-il, who died last month. "The timing is a bit eerie, but the book transcends current events," said Goddin. "Even though it's about North Korea and the horrors of Kim Jong-il's repressive regime, it's also about the human spirit reacting to any repression and horror." --Shannon McKenna Schmidt


B&N's 7 Advantages in 'Bookseller Wars' vs. Amazon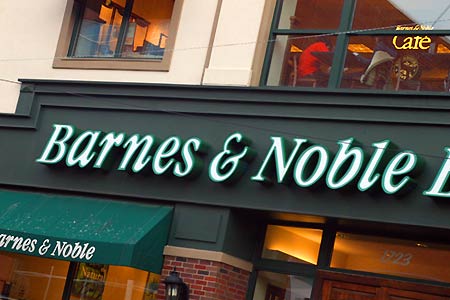 In the first of a two-part series for Digital Book World, publishing consultant and analyst Thad McIlroy suggested seven advantages Barnes & Noble has in the bookseller wars against Amazon, noting that B&N "faces a tough competitor. If business is war, Jeff Bezos is a battle-tested and decorated general." Next week, McIlroy will offer seven disadvantages B&N faces, but first the positives:


Good management with deep bench strength.
The market for digital media devices is exploding and so is the demand for digital media to run on those devices.
Liberty Media's John Malone and Gregory Maffei are betting that Barnes & Noble is a winner.
The college store business marches profitably on.
The Nook product family is competitive in a tough market.
Kid's books and women's romances are solid niches for Barnes & Noble.
Barnes & Noble stores are showcases for physical books and hubs for community.


Toronto's Oldest Indie to Close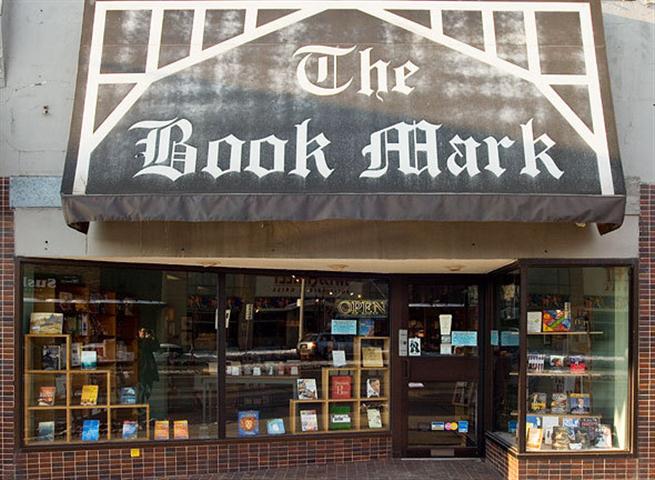 Citing a 26% rent increase and high property taxes, the Book Mark, Toronto's oldest independent bookstore, will close its doors sometime this month, the Globe & Mail reported. The store was founded by Nan Chapin in 1965 and purchased in 1996 by current owner Sue Houghting, who has worked there for 23 years.

"With great sadness," the store will close by January 21, said Houghting, adding that a plan to sell the business to her assistant manager fell through late last year, after the building's owner insisted on a rent increase for the 1,700-square-foot store from $4,750 to $6,000 a month.

"What angers us is that we felt we had a bookstore that could last for a number of more years," she said. "The e-book stuff hasn't affected us greatly. We have a lot of loyal customers who don't just love to read--they love books. And they love coming into an environment where they can talk about books."



New Location for Spellbound Children's Bookshop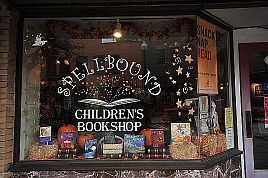 Spellbound Children's Bookshop, Asheville, N.C., is moving from Wall Street to a new location it will share with the ZaPOW! comic book shop and art gallery at 21 Battery Park Avenue. On its website, Spellbound, which will reopen February 1, described the change as "more than just a simple move" because, unlike its previous relationship with Alisha Silver Photography, "the two businesses are more directly complementary, the integration will be more seamless, and we will be in a larger, brighter space that will be more accommodating for in-store events of all sizes."

Explaining the reasons for the move, Spellbound's owners cited "a lot more foot (and vehicle) traffic on Battery Park. We were offered a chance to move to a better location that will actually cost us less, so we jumped at it! Also, the folks at ZaPOW! are fabulous and we think that this partnership will be very positive for both our businesses and, most importantly, for our customers."



Obituary Note: Josef Škvorecký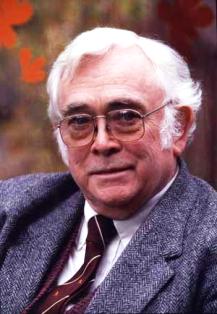 Czech author and publisher Josef Škvorecký died yesterday. He was 87. With his wife Zdena Salivarova, Škvorecký "established 68 Publishers in Canada in 1971 to release more than 200 books by exiled Czech authors and those banned by the communists," the Associated Press reported (via the Washington Post).

Czech Position noted that 68 Publishers "became an important outlet for dissident writers like Milan Kundera and Václav Havel--who, after becoming Czechoslovakia's first post-communist president, in 1990 awarded Škvorecký the Order of the White Lion."

During the Cold War, the couple arranged for books to be smuggled behind the Iron Curtain, and "people who got books from the Škvoreckýs still recall who brought it to them, how much time they had to read it, which of the books they copied and which were confiscated in a search of their homes by the StB (Czechoslovakia's State Security Police)," Czech Position wrote.

"Till this day I remember the feel of the books, how wonderfully they slipped into your pocket, and how pages fell out of them in frantic, all-night reading marathons," said writer Jáchym Topol.



Notes
Image of the Day: 'Parade of Books'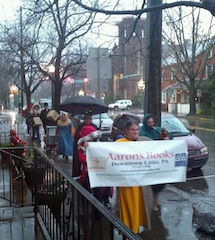 As part of its move to new quarters, Aaron's Books, Lititz, Pa., had a "parade of books" that, unfortunately, was rained on, reducing the crowd to a hardy dozen or so--and material moved was limited to file cabinets and tables. Still, the procession was smartly led by members of the region's Society for Creative Anachronism in medieval garb, playing traditional instruments. The Society has held its monthly meetings at Aaron's since 2007, and its January meeting will be the first event at the new Aaron's.


The Ivy Bookshop's Transition Begins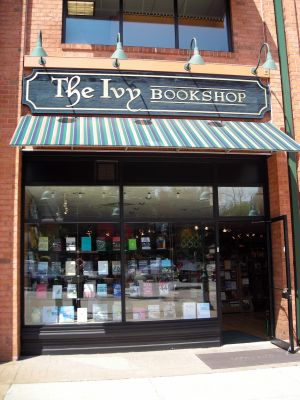 Ed and Ann Berlin, who purchased the Ivy Bookshop, Baltimore, Md., from Darielle Linehan last fall, are currently in the process of taking over the "small, profitable store that's built a reputation in Baltimore over the past decade as being the go-to place for a carefully curated selection of literary gems," the Sun reported. The Berlins plan a "slow transition" from West Orange, N.J., to Baltimore over the next six months, with Ed living and working in Baltimore three weeks each month while Ann, a v-p at John Wiley & Sons, "expects to leave her job in the summer."

Ed told the Sun that he and his wife are "ready to apply some creative entrepreneurship to the Ivy. He believes in offering customers the serendipity of finding books in a bookstore setting, guided by a staff that loves books and can learn customers' tastes."

Among the changes he envisions for the business will be a website with the ability to sell e-books. "You have to approach people who are Web savvy," said Berlin. "You have to have an active community of readers." He also envisions a minor redesign and "hopes to beef up the store's selection of nonfiction and current events books, to appeal to customers with a strong interest in foreign affairs," the Sun wrote.

"We're trying to build on Darielle's amazing sense of literary taste, which I don't know if we can replicate," Berlin observed. "But we're going to try.... If we wanted to just to make money, we probably could've invested our money in something else. But I will tell you, it will continue to be run as a profitable business. It's not a reclamation project. It's phenomenally successful. We're going to make it more successful."



Eagle Harbor's Bookselling 'Soul' Retires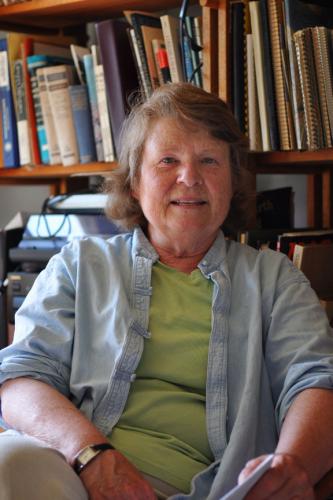 After 20 years as "a bookseller renowned far beyond Eagle Harbor's shelves," Mary Gleysteen has retired from Eagle Harbor Book Co., Bainbridge Island, Wash., "to have more time for her many interests--gardening, peace activism, home remodeling, traveling, sewing, playing music," the Kitsap Sun reported.

"And I'll read some books," she added.

Eagle Harbor's owner Morley Horder praised Gleysteen's "intuitive sense. She's as close to a perfect handseller as you can get. She's read everything, she reads broadly and she remembers forever. Any customer can come in and say, 'I don't know.... I'm looking for this kind of book' and Mary will find the right one."

Noting that he has "been to hundreds and hundreds of book stores," novelist Jonathan Evison observed: "I can say she's one of the best handsellers ever. Period." Evison cited Gleysteen's enthusiastic support of his work and her pleasure at the recent success of his novel West of Here. "She was literally throwing me up in the air and catching me. One bookseller can do an amazing amount. One bookseller can make a book."

Algonquin's Craig Popelars said Gleysteen's "enormous heart and her passion for good books helped our little publishing house in so many ways."

Gleysteen's colleagues and customers have often called her the "soul" of the bookstore, the Sun wrote. Horder agreed this was an apt description: "I was going to say she's our anchor. But it's almost like she's pulled us along, helping us remember what we're really here for. She's gently reminded us we're not just here for money; we're here for books and people, and because it's fun and because books change the world."



Book Trailer of the Day: One Girl Cookies
One Girl Cookies: Recipes for Cakes, Cupcakes, Whoopie Pies, and Cookies from Brooklyn's Beloved Bakery by Dawn Casale and David Crofton (Clarkson Potter).


Media and Movies
Media Heat: Jonathan Lethem on KCRW's Bookworm
Tomorrow on KCRW's Bookworm: Jonathan Lethem, author of The Ecstasy of Influence: Nonfictions, Etc. (Doubleday, $27.95, 9780385534956). As the show put it: "Norman Mailer's Advertisements for Myself inspired Jonathan Lethem when he put together this book of autobiographical essays. We speak about Lethem's favorite books; he tells us about spending time with James Brown, and discusses the writer's role as public intellectual."
---
Tomorrow night on a repeat of the Daily Show: Lawrence Lessig, author of Republic, Lost: How Money Corrupts Congress--and a Plan to Stop It (Twelve, $26.99, 9780446576437).


Movie Visuals: New Hunger Games Pics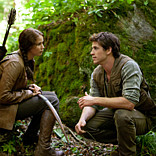 Lionsgate has released six new photos from the upcoming adaptation of The Hunger Games, "offering a fresh look at this highly anticipated adventure based on the hit novel by Suzanne Collins," MovieWeb reported. The film will be released March 23.

Indiewire noted that the photos "give the first look at Lenny Kravitz (Cinna) and Woody Harrelson (Haymitch) in the film, both of whom appear ready to camp it up. The other images give us a further look at the stars, including Jennifer Lawrence being flanked by some heavy security in a particularly striking still."



Books & Authors
Awards: Costa Category Winners
Category winners for the 2011 Costa Book Awards, which honor books by writers in the U.K. and Ireland, include:

Novel: Pure by Andrew Miller
First novel: Tiny Sunbirds Far Away by Christie Watson
Biography: Now All Roads Leads to France: The Last Years of Edward Thomas by Matthew Hollis
Poetry: The Bees by Carol Ann Duffy
Children's book: Blood Red Road by Moira Young

The category winners each receive £5,000 (US$7,819) and are eligible for the £30,000 Costa Book of the Year award, which will be announced January 24 .



IndieBound: Other Indie Favorites
From the last two weeks of Indie bestseller lists, available at IndieBound.org, here are the recommended titles, which are also Indie Next Great Reads:

Hardcover

The Sisters: A Novel by Nancy Jensen (St. Martin's Press, $24.99, 9780312542702). "This is a powerful story of family through three generations, beginning with two sisters from a small town in Kentucky. In 1927, a tragedy and a misunderstanding separate them when they are both in their teens. We follow their stories and those of their daughters up to 2007. Jensen shows us that strong women are able to use lives cobbled together out of fear and pain as building blocks to create something resembling happiness, or at least stability. This debut novel is a page-turner with characters that remain with the reader long after the book is closed." --Marian Nielsen, Orinda Books, Orinda, Calif.

The Angel Makers by Jessica Gregson (Soho Press, $24, 9781569479797). "Based on a true story, this tale involves a young orphan who lives with the town midwife in a remote area of Hungary. Together, they help the town's wives resolve their issues with their abusive husbands--with the help of arsenic. During World War I, these women learn to cope for themselves, and then take matters into their own hands after their husbands return. But will they get away with it?" --Beth Carpenter, the Country Bookshop, Southern Pines, N.C.

Family Legacy by Jack O'Halloran (MP Publishing, $24.95, 9781849821063). "Two boys, both named Jack, born into different dynasties--one Mafia, one political--are each destined to play a major role in American history. This fast-paced novel about the early days of the Mafia and the lives of immigrants coming to the United States looking for streets paved with gold reveals a world where crime and politics, money and murder, power and greed are all linked. This debut will grab your attention from the beginning and not let go until the powerful conclusion." --Karen Briggs, Great Northern Books and Hobbies, Oscoda, Mich.

Harbor by John Ajvide Lindqvist (Thomas Dunne Books, $25.99, 9780312680275). "We've had a lot of ice cold Scandinavian mystery lately, but now here is a fantastic new thriller from a Swedish master of suspense. Harbor is the story of a father's refusal to abandon his desperate search for his vanished daughter. He must search beneath the ice as well as through decades of secrets that an entire town has conspired to keep hidden. This highly complex story skips through time, each event slowly adding levels of both character and context. Original and chilling!" --Flannery Fitch, Bookshop Santa Cruz, Santa Cruz, Calif.

Paperback

A Secret Gift by Ted Gup (Penguin, $16, 9780143120001). "A suitcase of letters leads Ted Gup on a journey to his hometown of Canton, Ohio, during the heart of the Great Depression. A Secret Gift is a wonderful look at one man's generosity in a time of despair and how the human spirit survives even the most difficult times. Gup weaves the tale of the lives of those touched by the secret letters and their descendants with great care and charm." --Sam Droke-Dickinson, Aaron's Books, Lititz, Pa.

Hull Zero Three by Greg Bear (Orbit, $13.99, 9780316072809). "Hull Zero Three is a fast-paced story of cloned people aboard a colonist ship that is damaged and at war with itself. The clones have to piece together what has gone wrong in their world in order to survive the dangers of manufactured beasts that would kill them. This is one of the best science fiction novels that I have ever read. A real page turner!" --Fran Wilson, Colorado State University Bookstore, Fort Collins, Colo.

For Teen Readers

Girls Don't Fly by Kristen Chandler (Viking, $16.99, 9780670013319). "Myra is the glue that holds her family together, until her own life starts to crumble. She competes for a scholarship to study birds in the Galapagos Islands and finds her biggest competition is the boyfriend who just dumped her. Mixing ecological facts and humor, Chandler does a brilliant job of creating a very real world, and reminds us just how important family relationships can be." --Vivian Evans, the King's English, Salt Lake City, Utah

For Ages 4 to 8

Red Sled by Lita Judge (Atheneum, $16.99, 9781442420076). "This is my new favorite snow book! The minimal text highlighted with fun sound effects is complemented by beautiful art. A bear borrows a sled and all of his forest friends join in the fun. In this sweet and wonderful picture book, Judge successfully captures all of the joy of a great sled ride." --Lorna Ruby, Wellesley Booksmith, Wellesley, Mass.

[Many thanks to IndieBound and the ABA!]




Book Brahmin: Robyn Carr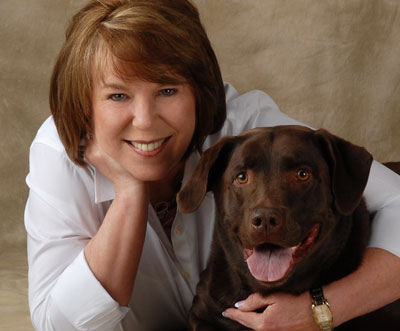 Robyn Carr trained as a nurse, but because her husband (and high school sweetheart) was a pilot in the Air Force, her young family was constantly being transferred and it was difficult to find work in nursing. As they moved around, Carr spent a lot of time reading genre fiction and thought, "I can write this." But, Carr said, her first book was "universally panned. I thought I had written Gone with the Wind, but in actuality it was complete dreck." She wrote three manuscripts in three years and the third one was the charm. She got her first book deal in 1978. Thirty-three years--and more than 40 published books--later, Carr's Virgin River series has more than two million copies in print. In addition to writing, Carr has mentored a seniors' memoir-writing group, visits book clubs in and out of her home state of Nevada and works with her local library on a literary chat series.
Carr's new book, Hidden Summit (Mira, December 27, 2011), is the first in a new Virgin River trilogy. Redwood Bend comes out in March 2012 and Sunrise Point in May 2012.
On your nightstand now:
Until There Was You by Kristan Higgins.
Favorite book when you were a child:
I remember that A Tree Grows in Brooklyn by Betty Smith held me captive for weeks. I was mesmerized by the difficulty of the family's existence and the hope that little girl clung to.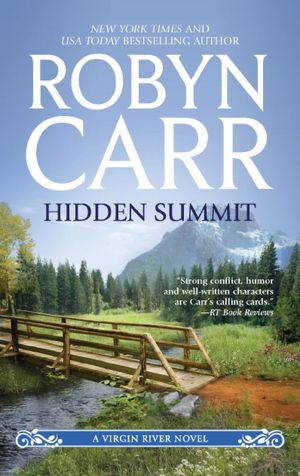 Your top five authors:
This is my year of catching up on the best of romance! My favorite authors this year are Kristan Higgins, Jill Shalvis, Susan Andersen, Susan Elizabeth Phillips and Rachel Gibson.
Book you've faked reading:
I love holding big books, heavy books, challenging books--but I don't always love reading them. I've attempted War and Peace at least a dozen times and I just can't get past the tea party.
Book you're an evangelist for:
The Prince of Tides by Pat Conroy--absolutely one of the most startling, amazing, complex stories of that decade. Too many people missed the shock and awe of that story by seeing the movie, which doesn't even approach the big AHA! moment in the novel.
Book you've bought for the cover:
The cover of The Shell Seekers by Rosamund Pilcher was completely irresistible, and inside that gorgeous cover was a fabulous story that I hated to see end.
Book that changed your life:
The Flame and the Flower by Kathleen Woodiwiss. I was well hooked on historical romances at that time but it was this book that made me consider writing.
Favorite line from a book:
The opening sentences from Silent in the Grave by Deanna Raybourn: "To say that I met Nicholas Brisbain over my husband's dead body is not entirely accurate. Edward, it should be noted, was still twitching upon the floor."
Book you most want to read again for the first time:
Lord of Scoundrels by Loretta Chase. I didn't want to read a historical novel but a writer friend insisted, demanded that I try Lord of Scoundrels and I was completely captivated!
The most interesting comment you've ever gotten from a reader:
Oh, you can't print it! My readers never get my titles right--they write and ask me if I'm going to write any more of those "Virginia River" books. Or they want to know where Virgin River really is--they plan to move there and get a big, studly Marine. But the funniest one ever was probably a typo: "Are you going to write anymore of those 'Vagina River' books?"
I did get an email from a reader who was furious about my bigotry against Cubans. I was stunned and confused--I'd never written about Cubans. I suggested she had me mixed up with someone else. She wrote back with the direct quote, complete with page numbers--something about Jack being unable to shower off the stench of stinky Cubans. It was cigars! Cuban cigars! I pointed that out to her, but she was absolutely determined I had been bigoted in my remarks.


Book Review
Children's Review: And Then It's Spring
And Then It's Spring by Julie Fogliano, Erin Stead, illus. by Erin Stead (Neal Porter/Roaring Brook Press, $16.99 hardcover, 32p., ages 4-8, 9781596436244, February 14, 2012)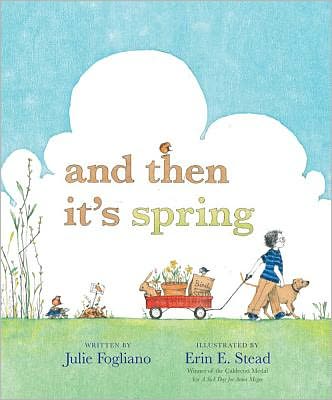 This extraordinary picture book--a debut for author Julie Fogliano, and the second for Caldecott-winning artist Erin E. Stead (A Sick Day for Amos McGee)--is a love letter to spring, in which a child is rewarded for the consistent care and cultivation of the seeds he plants.
Fogliano's words fill the mouth with round sounds that children will want to say and hear over and over again. "First you have brown,/ all around you have brown," her poetic tale begins. The child's red farmhouse perched on a hill, red wool mittens, scarf and hat (which matches the one a turtle sidekick wears), and a small red bird dot the otherwise mocha-colored rolling hills with chocolate stripes--furrows that will yield fall crops--and a bare tree's molasses-tinted shadow. Stead's woodblock and pencil approach lends these large planes of color a density and texture that telegraph a rain-soaked patch of ground in early spring as clearly as the child's yellow slicker and blue wellies do.
After the rain, "it is still brown,/ but a hopeful, very possible sort of brown," and the mocha stripes take on a butterscotch shade. A group of loyal animal companions crowd around as the child searches for signs of life, and they all step back with the lack of evidence. Could the birds be the culprits? (Stead depicts a bluejay sporting a tiny red bib next to the tomato seed stake and a gluttonous cardinal keeled over by the sunflower seeds.) Or perhaps the bears are to blame ("because bears can't read signs/ that say things like/ 'please do not stomp here--/ there are seeds/ and they are trying' "). A standout spread demonstrates "the brown,/ still brown" with its "greenish hum/ that you can only hear/ if you put your ear to the ground/ and close your eyes." The child and rabbit press their ears to the earth, while a cutaway view reveals subterranean mice, ants and earthworms on the move.
Everything about the child suggests attentive care for and cultivation of the surroundings: an old tire gets a new life as a swing on the bare tree, and a refashioned milk carton serves as a birdfeeder. Fogliano and Stead perfectly capture that annual feeling of doubt and the payoff that comes with patience. --Jennifer M. Brown
Shelf Talker: In this love letter to spring, a child does everything possible to care for and cultivate the seeds he sows, and models patience and a passion for the earth.