Shelf Awareness for Friday, January 20, 2012

Quotation of the Day
Adventures in the Land of the Non-Reader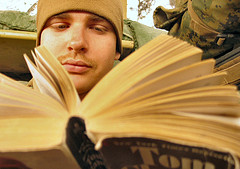 "Back when I was a reader, it often troubled me when friends claimed that they had no time to read. Was it possible that their lives were so full of wonders that they could not spend five minutes here or there to read? How was it that my life, in comparison, seemed to offer so many chunks of reading time throughout the day? A train ride, a late-night break, and an office wait. Through marriage, babies, graduate schools, and new jobs, I always found time to read for pleasure.... Alas, dear reader, the term 'pleasure' doesn't capture the mental and physical need for books I once had. Without a book nearby I felt bereft, purposeless, barely human.... Books can steady a chair and a soul. The former use is not recommended for Kindle."
photo: http://www.flickr.com/photos/aheram/449353221/


News
Apple's iPad Goes Back to School

At Apple's much-anticipated launch event yesterday in New York City, the company took direct aim at the education market with its promise to "reinvent textbooks" through the introduction of three new or updated tools, including what Apple described as "an entirely new kind of textbook that's dynamic, engaging and truly interactive." The apps include:


An iBooks 2 store app that now also offers e-textbooks for schools.
An iBooks Author app to create digital, interactive textbooks.

Apple said it is currently partnering with textbook publishers Pearson, McGraw-Hill and Houghton Mifflin Harcourt to deliver educational titles through the iBookstore, and most will be priced at $14.99 or less.

DK Publishing is also included in the launch of iBooks 2, with four new titles created using the new iBooks Author tool. John Duhigg, DK's deputy CEO, called the development "a giant leap for how illustrated books will work in the digital world."

Philip Schiller, Apple's senior v-p of worldwide marketing, noted that "education is deep in Apple's DNA," adding that there are currently 1.5 million iPads in use in education institutions, including more than 1,000 one-to-one deployments.

TechCrunch reported that Schiller also noted there are 20,000 education and learning applications that have been built for the iPad, and that 1,000 universities and colleges around the world are using iTunes U, which offers more than 500,000 pieces of audio and video material and has seen over 700 million downloads.



Amazon: International Plans; Name-Calling at Home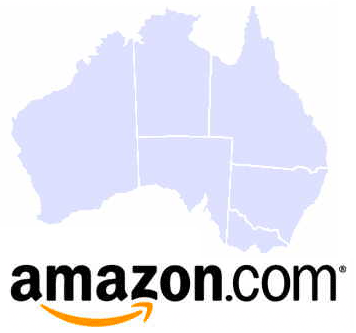 U.S. investment bank Morgan Stanley "is tipping" investors that Amazon, which is searching for a data center for its web services business in Australia, "could easily expand this presence into a full service offering targeting Australian consumers who are increasingly turning to offshore online shopping sites to save a buck," the Wall Street Journal reported.

"Australia with its high GDP per capita and highly concentrated East Coast population leads our U.S. Internet team to think Australia is a strong potential market for Amazon," the bank notified investors this week. "We agree and would actually highlight that given existing retail cost structures are high in Australia that this would provide further incentive for Amazon to set up operations."

---

Amazon may enter the Indian market through its Amazon Marketplace platform, "in a bid to overcome FDI restrictions on multi-brand retail in the country," the Times of India reported, noting that the online retailer "is unlikely to enter with its flagship online store, and has instead been talking to local retailers for starting its community 'marketplace.' "

According to one source cited by TOI, Amazon has "been in talks with online retailers, asking them to sell through Amazon Marketplace. They were supposed to launch in December but that got pushed back. Currently, they are extremely tight-lipped as they do not want to get themselves into any regulatory tangles."

---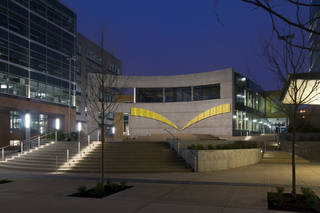 Seattle's KING 5 News reported that "growing friction" in the city's South Lake Union neighborhood due to the influx of Amazon workers has reached the level of name-calling, with the thousands of people working for the company "sometimes called Amazoids or Amazonians."

Recently the insult "Am-hole" was added to the list, "helped by some yellow flyers posted on light poles" that define the term in a quiz, "but generally pegs employees as uppity snobs," KING 5 News noted. The flyers were later removed.

"Some of us were here years ago," said Mike Gwynn, who works in South Lake Union, "Now there's 10,000 plus extra people in the middle of the street all the time."

Amazon employee Patricio Harrington suggested "this is probably from someone who lived here a long time ago and does not like change too much."



Connecticut Indies 'Surviving (and Thriving)'
In its recent profile of independent bookstores in the region, the Connecticut Post suggested that "when the weather turns chilly, curl up with a good book at one of these surviving (and thriving) locally owned booksellers."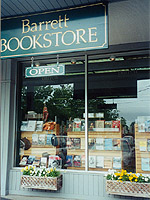 At Barrett Bookstore, Darien, owner Sheila Daley told the Post that the shop's survival can be attributed to a welcoming and well-read staff, a wide selection of children's books and a strong connection with surrounding communities. "We need that relationship," she said. "People are beginning to understand that if they shop local, the money they spend will go back into the community."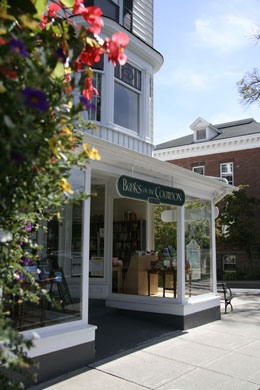 The community theme was echoed by Ellen Burns, owner of Books on the Common, Ridgefield. She said her husband calls the shop "the neighborhood bar without the booze.... It's a very important part of the community. It's very social here."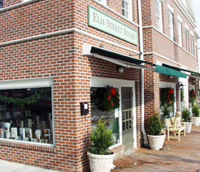 Kathleen Millard, owner of Elm Street Books, New Canaan, noted that "small, independent book stores are vanishing and the community appreciates that we're still here. It's something of great value in today's society."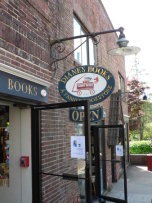 The success of Diane's Books, Greenwich, "goes back to a philosophy of instilling a love of reading in customers, from childhood to adulthood," the Post wrote.

"I send my grown-ups to the adult section, and find them a book," said owner Diane Garrett. "Then, I find a book for their kids... I want them to fall in love with reading.... So many parents have said 'thank you.' They tell me that coming to this bookstore was huge part of their children's success."



New BAM Store Opens Near Atlantic City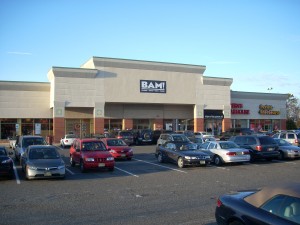 Books-A-Million recently opened a new 20,000-square-foot bookstore near the Hamilton Mall in Mays Landing, N.J., at a site Borders had occupied for 14 years, the Press of Atlantic City reported. BAM officials said the store will employ about 40 people. The company had opened a smaller location at the Cumberland Mall in Vineland last November.



Notes
Image of the Day: Happy WI7 Booksellers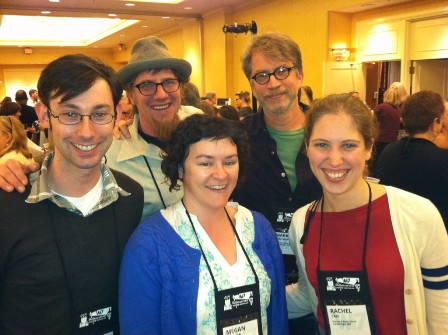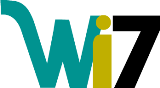 Taking a break from Thursday's Winter Institute sessions, booksellers posed wearing their spiffy Shelf Awareness badgeholders: (back row, l. to r.) Kevin Hunsanger, Green Apple Books, San Francisco; and Mark Lamphier, Harvard Book Store, Cambridge, Mass.; (front, l. to r.) Stefan Moorehead, Unabridged Books, Chicago; Megan Sullivan and Rachel Cass, Harvard Book Store.
Photo: Ruth Liebmann


Winter Driving Tip: Visit an Indie Bookstore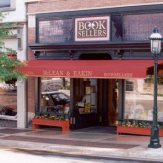 Forbes magazine showcased "Four Gorgeous Winter Drives for Car Nuts," including the Tunnel of Trees, M-119, Petoskey, Mich. And while visiting Petoskey, Forbes recommended that hardy winter drivers pause to "stretch your legs" with a stroll through the gaslight district and a favored destination: "Stop in to McLean & Eakin Booksellers, which has a Cabin Fever Series on Thursday nights during the winter, featuring author readings. It also has a terrific selection of travel books."



Eric Fonteneau's Haunting Library
"La Bibliotheque" is an installation by artist Eric Fonteneau at the French Institute Alliance Francaise in New York City. The Huffington Post reported that to create his haunting library, Fonteneau "traveled Europe and North America with graphite and charcoal. The artist goes to libraries and rubs them on book bindings, taking with him a facsimile of the offerings of the particular branch."



Fershleiser Joins Tumblr
Rachel Fershleiser is now working at Tumblr, specializing in outreach to authors, publishers and literary organizations. Fershleiser has worked for Housing Works, Bookish and Six-Word Memoirs. Prior to that, she was with HarperCollins and Simon & Schuster. Fershleiser invites writers and publishing professionals interested in using Tumblr tools to contact her at rachelf@tumblr.com.



Media and Movies
A Literary Take on the Sundance Film Festival
The Sundance Film Festival opened yesterday in Park City, Utah, and will run through January 29. Word & Film noted that the legendary setting "has become a bit of a springboard for fabulous adaptations. And though many book-to-film features bypass the festival circuit and take their place in mainstream theaters year-round, there are still quite a few stories coming through by way of the Park City slope-side screens." This year's Sundance adaptations of note include:

Goats, directed by Christopher Neil from Mark Jude Poirier's novel
Lay the Favorite, directed by Stephen Frears from Lay the Favorite: A Memoir of Gambling by Beth Raymer
Shadow Dancer, directed by James Marsh from Tom Bradby's novel
Slavery by Another Name, directed by Sam Pollard from the book Slavery by Another Name: The Re-Enslavement of Black Americans from the Civil War to World War II by Douglas Blackmon
Oslo, August 31st, directed by Joachim Trier from the novel Le feu follet by Pierre Drieu La Rochelle
Wuthering Heights, directed by Andrea Arnold
Payback, directed by Jennifer Baichwal and "conceptualized" from the book Payback: Debt and the Shadow Side of Wealth by Margaret Atwood
John Dies at the End, directed by Don Coscarelli from David Wong's novel



Hunger Games Photo: Battle Ready Katniss & Peeta
Entertainment Weekly featured a new photo from the film adaptation of Suzanne Collins's The Hunger Games, offering a glimpse of "the moments just before their introduction, [when] Cinna readies a final flaming flourish to Peeta and Katniss's black costumes."

Director Gary Ross said this "is one of those moments where Cinna's character syncs up with the creativity of our costume designer Judianna Makovsky. What Cinna was trying to do was create something that came out of District 12, out of a coal mining world, with a fresh, bold look to it. So Judianna went to this wonderful black reflective material that glistened like coal or graphite and would obviously work well in the Tribute parade where Katniss becomes the Girl on Fire."




Books & Authors
Awards: Edgar Nominees; NAACP Image Awards Finalists
The Mystery Writers of America has chosen its nominees for the 2012 Edgar Allan Poe Awards, honoring the best in mystery fiction, nonfiction, TV and film published or produced in 2011. View the full list of Edgar finalists here. The Edgar Awards will be presented to the winners April 26 at MWA's 66th banquet in New York City.

---

Finalists have been announced for the 43rd NAACP Image Awards, which celebrate the accomplishments of people of color in the fields of television, music, literature and film and also honor individuals or groups who promote social justice through creative endeavors. The winners will be named February 17 during a live event airing on NBC. You can find a complete list of NAACP Image Awards nominees in literature here.



Book Brahmin: Deborah Scroggins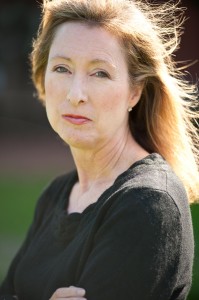 Deborah Scroggins is the author of Wanted Women: Faith, Lies and the War on Terror: The Lives of Ayaan Hirsi Ali and Aafia Siddiqui. (HarperCollins, January 17, 2012). Her first book, Emma's War (Pantheon, 2002), won the Ridenhour Prize for Truth-telling. A former editor and reporter for the Atlanta Journal-Constitution, she has also written for Vogue, Granta, the Nation, the NYT Sunday Magazine and many other publications. She lives in Massachusetts with her husband, the writer Colin Campbell, and their two daughters.
On your nightstand now:
Jennifer Egan's A Visit from the Goon Squad and Ali Soufan's The Black Banners.
Favorite book when you were a child:
The Little Princess by Frances Hodgson Burnett. I was laid up after a bicycle accident and I read it over and over again.
Your top five authors:
Leo Tolstoy, George Elliott, Nagib Mahfouz, Thomas Mann and Boris Pasternak. I love the great realists, the ones who show you a whole world in their books.
Book you've faked reading:
The Iliad. (It's my husband's favorite book, but I don't do epic poetry.)
Book you're an evangelist for:
The Looming Tower by Lawrence Wright. A masterpiece of nonfiction narrative and the best single book on 9/11.
Book you've bought for the cover:
The Persian Bride by James Buchan. That picture of a dainty foot on a Persian rug was the perfect enticement to dive into a exquisite love story as well as a fantastic introduction to Iranian history and culture.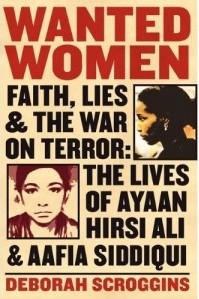 Book that changed your life:
Marianne Alireza's At the Drop of a Veil: The True Story of a California Girl's Years in an Arabian Harem. Thirty-odd years after I first read this memoir, I'm still fascinated by the subject of women and Islam.
Favorite line from a book:
"The past is never dead. It's not even past." --Requiem for a Nun, William Faulkner
Book you most want to read again for the first time:
Gone with the Wind. My parents gave it to me at the age of 11 thinking it would keep me quiet on a flight to Europe. I was so enthralled that I missed half the vacation. The politics would probably spoil it for me if I tried to read it now, but I still remember how real Scarlett and Melanie felt to me then.


Book Review
Review: Accidents of Providence
Accidents of Providence by Stacia M. Brown (Houghton Mifflin Harcourt, $25 hardcover, 9780547490809, February 14, 2012)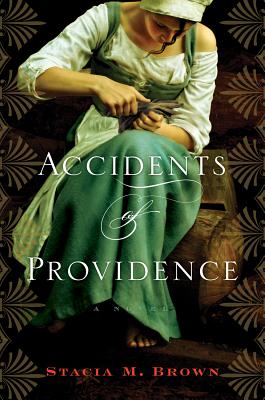 In a luminous and sensitive debut, Stacia M. Brown brings to life a love affair, a mystery and a murder trial, all set against the turbulent backdrop of Oliver Cromwell's England. It's 1649, shortly after Cromwell's army has seized control of the country and beheaded King Charles I. The realm is now under Puritan law, including one that states that any woman who secretly gives birth to an illegitimate child will be charged with murder and executed should the child be found dead. When glove-maker Rachel Lockyer's employer spies Rachel burying a dead newborn, she assumes the worst and reports Rachel to the authorities. So begins the unraveling of Rachel's mysterious past and the tale of her uncertain future.
Accused of infanticide in a legal system where the burden of proof rests on the defendant, Rachel's silence before investigator Thomas Bartwain only worsens her situation. While Bartwain cannot tell if Rachel is unwilling or unable to tell her story, the lack of evidence in her favor prevents him from releasing her. Rachel's public trial will draw in the people around her with cyclonic force, causing them to question the law and their own morals. Meanwhile, Rachel's history slowly unfolds through flashbacks to her ardent love affair with married political activist William Walwyn, juxtaposing the stolen happiness of her affair with the inhumane conditions in the women's ward at Newgate Prison. Brown also uses these sections to highlight Rachel's independent spirit and reveal her connections to the witnesses at her trial.
Accidents of Providence focuses on the common aspects between the British infant-murder laws and Puritan witch hunts. As Brown points out in an afterword, "Each reflected a shared Puritan concern with the damaging consequences of sin and the concealment of sin," and both primarily targeted women who lived on the fringes of their communities--an attempt to curtail the perceived threat such women posed to the moral fabric of society. Brown, drawing upon research she conducted from her dissertation on 17th-century martyrs, deftly evokes the double standards inherent in the infant-murder laws and the enormous difficulty any woman accused of the crime faced by allowing her characters to struggle with these issues, never resorting to preaching to make the point. While the dialogue occasionally feels too modern, Brown's spare, lyrical style delights, and the story's elements are nothing if not authentic. (Even the improbable ending takes its inspiration from an actual infant-murder case.)
With cross-genre appeal to fiction and mystery lovers alike, Accidents of Providence will leave readers moved and deeply aware of our society's progress in women's rights. --Jaclyn Fulwood
Shelf Talker: A single woman in 1649 Puritan England is accused of murdering her illegitimate child in this thought-provoking and romantic debut novel.


Deeper Understanding
Robert Gray: Can a Book Be Your Friend?
Yes.

You might think the inspiration for this week's column comes from my being stuck in single-digit Northeastern temperatures while all the cool kids are partying at ABA's Winter Institute in New Orleans. Am I just retreating behind a flimsy veil of literary references for solace?

Yes.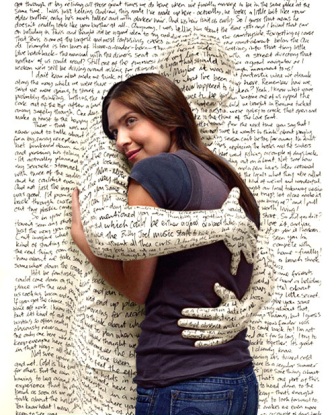 I mean... No. My interest in the books-as-friends conundrum was actually prompted by a couple of factors, one being Rick Gekoski's piece in the Guardian earlier this week under the provocative headline "Some of My Worst Friends Are Books."

While acknowledging that authors have traditionally been granted the right to be "inhabited by persons and voices," Gekoski considered the comparable experience among readers, who are also "invaded by voices.... It is a heady relationship, and can make our everyday ones seem pale and listless. It is no wonder that people claim that reading provides us with the best of friends. Dickens refers to 'the friendships we form with books,' while Charles Lamb regarded books as 'the best company.' "

Gekoski noted that "an admired writer is a peculiar but superior form of 'friend.' There are a number of senses of the term in which this seems true: someone you can turn to; someone who has wisdom to transmit; who has been a constant and trusted presence; who can share similar experiences with us; who can give without asking anything in return."

That lack of "return" proved a bit problematic for Gekoski, who conceded that a book "is not company. We engage with it, argue with it, carry it around in our pockets and minds, are haunted by memories of it for years. But it doesn't argue back, doesn't engage, never inquires how our day has been, gives only what it wishes. Books are selfish. Everything, every word, is on their terms. That's what I like about them."

But book friendships have their own particular layers of complexity, as well as more give and take than he suggests. My best book friends do argue back (often when I need their scolding the least); they do engage; and I really don't want them to inquire how my day has been. If a book "gives only what it wishes," then why do we find hidden--even unintended--meanings within the pages?

Another contributor to my interest in book friendship is The Man Within My Head, Pico Iyer's recently published memoir exploring his long "friendship" (I don't know what else to call it, except perhaps psychological kinship) with Graham Greene's work and life.

For Iyer, the "return" is both tangible and spectral: "Walking through a book by an author long dead is not a comforting experience; I began to feel I was a compound ghost that someone else had dreamed up, and his novels were my unwritten autobiography."

He accepts the oddness of this one-way friendship between writer and reader, noting the irony that "the man who bares a part of his soul on the page soon finds that his friends are treating him as strangers, bewildered by this other self they've met in his book. Meanwhile, many a stranger is considering him a friend, convinced he knows this man he's read, even if he's never met him. The paradox of reading is that you draw closer, to some other creature's voice within you than to the people who surround you (with their surfaces) every day."

The bookcase near my desk shelters a few of my best book friends, some of whom I've known for more than four decades. They ask little of me, but give much in return. "I do then with my friends as I do with my books," a small leather-bound edition of Emerson's Essays counsels sharply, as is its way. "I would have them where I can find them, but I seldom use them.... I will receive from them not what they have but what they are. They shall give me that which properly they cannot give, but which emanates from them."

Can a book be your friend? Absolutely, though I'll concede that a book will never buy you a beer in New Orleans during WI7 and talk for hours about... books.--Robert Gray (column archives available at Fresh Eyes Now)