Shelf Awareness for Thursday, January 26, 2012

News
Digital Book World: Bookstore Renaissance; Staying Relevant
Shelf Awareness editor-in-chief John Mutter moderated a panel on "The Bookstore Renaissance" at the Digital Book World conference held this week in New York City, inviting representatives from four independent bookstores to share their thoughts on recent developments in the bookselling business that appeared to counter the pessimism of recent years, in what many see as a "huge opportunity" after the collapse of the Borders chain--including a spike in sales that many stores experienced during the 2011 holiday season. The panel members were also invited to share their ideas on how to continue to capitalize on that growth potential.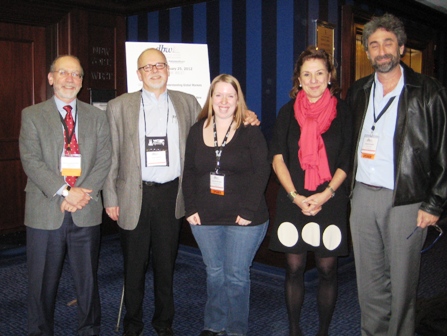 Roxanne Coady of R.J. Julia Booksellers (Madison, Conn.) talked about the launch of JustTheRightBook.com, which offers subscribers a monthly book selection based on a personal review of their reading tastes--"the opposite of the wisdom of crowds," she quipped. Coady elaborated on how the site's "human algorithm" drew on one of their biggest strengths as booksellers: "We know how to put the right book in the right hands," she said, "and we are early discoverers." She noted that 67% of the visitors to the site who took their quiz wound up buying or borrowing one of the recommended titles (though not always from R.J. Julia).
Bradley Graham, one of the new co-owners of Washington, D.C.'s Politics and Prose, discussed how the store was exploring potential new revenue streams, including a series of classes that had expanded from literary discussions to broader educational programs. The store also recently installed an Espresso Book Machine, promoting it to customers with the slogan "Real Books in Real Time."
Meanwhile, Mitchell Kaplan recently launched B&B Press, a publishing arm to his South Florida Books & Books stores, with an anthology of original "holiday stories for the rest of us" called Blue Christmas ("Never put a holiday in a book title," Kaplan joked, noting that sales dropped immediately after Christmas) and a $60 edition of Les Standiford's Last Train to Paradise (celebrating the 100th anniversary of the extension of the Florida East Coast Railway) with a foil embossed cover and fold-out images.
The arrangements to sell Google eBooks through independent bookstore websites was a prominent topic during the hour-long session. "It's not really something I have the time to focus on," admitted Suzanna Hermans of Oblong Books (Rhinebeck, N.Y.), adding that the amount of money it would generate is "so minuscule" that it was better for her to put time and effort into making improvements to in-store service instead. Kaplan conceded that Google eBooks was not providing a substantial amount of revenue, but added "I don't want to give my customers any reason to shop anywhere else." He compared his commitment to selling e-books through the website to his decision to match the hours that a competing Barnes & Noble a few blocks from his store was open. "It won't be a big part of what we do," he concluded, "but it will allow our customers to support us that way if they want."
---
During the first morning sessions of DBW, F&W Media CEO David Nussbaum called upon participants to engage in "purposeful but creative destruction" of their customary business practices to stay relevant in the changing publishing environment. He was almost immediately followed by James McQuivey, v-p and principal analyst at Forrester Research, whose survey of industry professionals suggested that, although they might be prepared to accept that challenge, their optimism had diminished slightly over the last year. While 72% of those surveyed believed their companies could compete in the digital marketplace, for example, only 28% believed they would be stronger in the future. And while conference co-organizer Mike Shatzkin had strenuously championed apps during his opening remarks, McQuivey's sources suggested "the love affair with apps is officially over," with less than one-fifth of those surveyed convinced they had the potential to change the future of books, and just over half of them believing that apps were too expensive an investment.
Kelly Gallagher, v-p of publishing services at R.R. Bowker, shared the results of their latest research, identifying a "Power Buyer" segment of the market comprised of consumers who regularly buy four or more books a month. Those readers, he said, account for 22% of the print book consumer base--but they drive 53% of all purchases as measured by volume, and 50% as measured by revenue. By contrast, 35% of the ebook audience is responsible for 60% of the purchases, bringing in 48% of the revenue.
Later in the conference, Amazon.com's v-p of Kindle content, Russ Grandinetti, discussed some of the online retailer's early findings concerning their Kindle Online Lending Library, a service available to Amazon Prime customers who have Kindle accounts. They're finding that participation in KOLL drives visibility and word-of-mouth, and encourages some book sales, particularly where series are involved. Nineteen percent of the customers who borrowed The Hunger Games through KOLL, for example, purchased the sequel, Catching Fire, rather than wait until their next opportunity to borrow an ebook; another 19% went ahead and bought Mockingjay as well. And, though Grandinetti stressed that the data was far too preliminary to reach firm conclusions, the early trends indicated that longtime Prime customers who participate in KOLL go on to make 30% percent more book purchases than they had before its launch.
---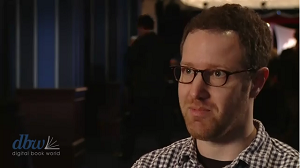 Digital Book World also presented a pre-conference "Book Marketing Summit," a full day of sessions on topics ranging from SEO optimization and social media marketing to audience building and analytics. Some of these sessions ran concurrently with a comprehensive workshop conducted by Dan Blank of WeGrowMedia.com that zeroed in on how to determine the return on investment for all these content strategies. Blank encouraged his audience to experiment regularly with different techniques, and to talk with their colleagues not just about the ones that worked, but the ones that didn't. "Metrics should empower you to make decisions for future content strategies," he emphasized, as campaigns become framed around specific actions that demonstrate proven value. Before the day was through, DBW announced that the Book Marketing Summit would be spun off into a distinct event, which will take place later this year. --Ron Hogan


Winter Institute 7: Selling E-Books
E-books are not just a big store's game, Matt Supko, technology director of the American Booksellers Association, said last week at a Winter Institute panel on e-books. An analysis of IndieCommerce users showed that "a small store with a well-trained staff and good marketing plan can be effective in e-book sales."

Supko said, too, the top questions member stores face from customers are: 1. You sell e-books? 2. On your website? and 3. Cool, how do I buy one?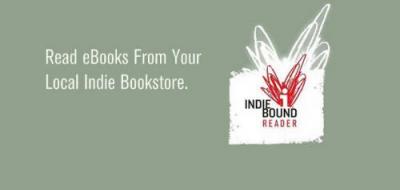 A panel of booksellers shared how they are trying to make their e-books sales both viable and visible. Topic one for discussion: staff training. Pete Mulvihill, co-owner of Green Apple Books, San Francisco, Calif., said the key first step is for owners and managers to take the lead in learning about e-books. Training key staff can follow, he continued, and making sure "everyone on staff at least know where to find the QR codes on the website" is crucial.

"All of your staff should be trained on why you do this," said panelist Christie Olson Day, owner of Gallery Bookshop in Mendocino, Calif. "It's not financial, its about retaining customers," she said. As for consumers and their e-books expertise, she said, "The spectrum of information is broad. And you don't know the scope of what they don't know."

At Gallery, the staff has been trained to start by asking questions as basic as, "Have you bought an e-book from our website?" Olson Day put an iPad on the front counter of the store for customers to use. "It made it easier to talk with every customer about this," she said. "Customers say, 'I don't want to read an e-book, but this is cool.' "

At McLean & Eakin, Petoskey, Mich., co-owner Mark Norcross said he used to require all of the staff to buy an e-book, for which they are reimbursed. Now he directs them to obtain a free e-book of Private Games by James Patterson. "It puts them through the motions," he said.

But it is one thing to make staff familiar with e-books and another to get the word out to consumers that indie booksellers are in the e-book business. "The gigantic missing piece for us," said Olson Day, "is that with e-books, we are not doing what we do best--curate and recommend titles--either live or online."

Moreover, many customers are not aware that, thanks to the agency plan, most major e-book titles have the same price, regardless of where they're bought. To spread that message, McLean & Eakin coined the slogan: "No matter what the device, it's all the same price." Norcross encouraged other booksellers to borrow the phrase.

Booksellers grappling with how to educate staff and customers about e-books readily borrow from other booksellers. Olson Day said she directs her staff at Gallery to Green Apple's website. Green Apple's Mulvihill said his store took a page from Kepler's on e-books. Norcross said he gives employees $5 gift cards to hand out to encourage readers--whether in the bookstore or online at the supermarket--to try buying an e-book from McLean & Eakin.

Green Apple, Gallery and McLean & Eakin figure e-books tabs prominently on their website home pages.

"The single biggest hurdle in getting your customers to buy e-books at all from you is that first one," said Mulvihill. After that, he said, like all good booksellers, Green Apple is happy to act as drug dealer and enabler to literary addiction, whether in print or e-book. --Bridget Kinsella




Reed Acquires Book Blogger Convention
Reed Exhibitions has purchased the Book Blogger Convention, which will continue to be located with BookExpo America at the Javits Center and integrated into the overall activity of the trade show. Co-founders Trish Collins (Hey Lady! Watcha Readin'?) and Michelle Franz (Galleysmith) launched the first Book Blogger Convention in 2010, attracting more than 200 people and increasing to 340 attendees in 2011.



"Trish and Michelle are devoted to their community and they have invested a tremendous amount of their own personal time and energy into building a major presence for their colleagues at BEA," said Steven Rosato, BEA show manager. "We are pleased to be able to take this responsibility over for them and to build even greater recognition for the Book Blogger Convention by fully merging it with our BEA marketing efforts, programs, and attendee outreach."

This year's Book Blogger Convention, scheduled for Monday, June 4, will occur just as BEA is getting underway, rather than at the show's conclusion, as has been the case previously. Rosato noted that the change "will provide greater continuity for the book bloggers and will afford them more opportunity. This way, the book bloggers can attend their own event and then immediately participate in BEA or BlogWorld East, which gets underway Tuesday, June 5, and which is also co-located with BEA."

On BEA's blog The Bean, Rosato observed that "the role of BEA is increasingly as a source of discovery for new titles and bloggers are a critical connection for readers of all kinds to learn about new titles."



Where the Readers Are: 'Most Literate Cities' in U.S.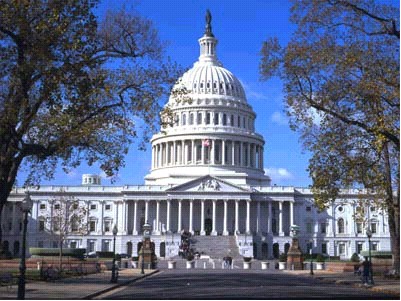 Washington, D.C. topped the list of the most literate cities in the U.S. for the second consecutive year, while Boston (up from #12 in 2010) and Cincinnati (up from #11) made significant gains in the statistical survey released annually by Central Connecticut State University President Jack Miller, and "based on data that includes number of bookstores, library resources, newspaper circulation and Internet resources," USA Today reported. The top 10 for 2011:
Washington, D.C.
Seattle
Minneapolis
Atlanta
Boston
Pittsburgh
Cincinnati
St. Louis
San Francisco
Denver


Notes
Image of the Day: Very Funny Lunatics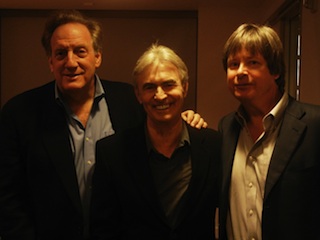 Last week Book Soup, West Hollywood, Calif., hosted an event at the Skirball Cultural Center in Los Angeles for
Lunatics
by Dave Barry and Alan Zweibel (Putnam). During the program, comedian/director/producer David Steinberg (c.) spoke with Zweibel (l.) and Barry before an audience that included Larry David.


Kara Kirk to Head Getty Publications
Kara Kirk has been named publisher of Getty Publications. She was most recently associate publisher at the Museum of Modern Art in New York and earlier was general manager of publications at the Getty and director of publications and graphic design at the San Francisco Museum of Modern Art.


Book Trailer of the Day: The Conundrum
The Conundrum: How Scientific Innovation, Increased Efficiency, and Good Intentions Can Make Our Energy and Climate Problems Worse by David Owen (Riverhead).


Media and Movies
Media Heat: Alan Zweibel on Letterman
Tomorrow morning on Live with Kelly: Andrea Arden, author of Barron's Dog Training Bible (Barron's Educational Series, $18.99, 9780764164330).

---

Tomorrow morning on Fox & Friends: RoseMarie Terenzio, author of Fairy Tale Interrupted: A Memoir of Life, Love, and Loss (Gallery, $25, 9781439187678).

---

Tomorrow on NPR's Science Friday: Michael Nielsen, author of Reinventing Discovery: The New Era of Networked Science (Princeton University Press, $24.95, 9780691148908).

---

Tomorrow night on the Late Show with David Letterman: Alan Zweibel, co-author of Lunatics (Putnam, $25.95, 9780399158698).




'Grim Colberty Tales' with Maurice Sendak
"Anybody who knows me knows I don't like children or books or children's books," Stephen Colbert said, as only he can, to introduce a
two-part
interview
with Maurice Sendak, to whom he turned for advice on becoming a celebrity children's author, pitched his sequel idea for
Where the Wild Things Are 2: Still Wildin'
(featuring action star Vin Diesel) and generally let the wild rumpus begin.


Movies: One for the Money; Albert Nobbs; Kevin
One for the Money, based on the Janet Evanovich novel, opens tomorrow. Katherine Heigl stars as Stephanie Plum, a freshly unemployed department store worker who gets a job at her cousin's bounty hunting agency. The movie tie-in is available from St. Martin's Griffin ($14.99, 9780312600730).

---


Albert Nobbs, based on the short story "The Singular Life of Albert Nobbs" by George Moore, also opens tomorrow. Glenn Close plays a woman living as a male hotel waiter in 19th-century Ireland. The movie tie-in novella has been delivered by Penguin ($10, 9780143122524).

---


We Need to Talk About Kevin, based on the novel by Lionel Shriver, opens nationally tomorrow. Tilda Swinton stars as the mother of a teenager who goes on a school shooting spree. A movie tie-in edition was published by Harper Perennial ($14.99, 9780062119049).




This Weekend on Book TV: Zbigniew Brzezinski
Book TV airs on C-Span 2 this week from 8 a.m. Saturday to 8 a.m. Monday and focuses on political and historical books as well as the book industry. The following are highlights for this coming weekend. For more information, go to Book TV's website.

Saturday, January 28

9 a.m. Paul Barrett, author of Glock: The Rise of America's Gun (Crown, $26, 9780307719935), reports on the handgun now used by two-thirds of U.S. police departments. (Re-airs Saturday at 4:30 p.m. and Sunday at 2 a.m.)

10 a.m. At an event hosted by Turnrow Books, Greenwood, Miss., Charles Shields presents his book And So It Goes--Kurt Vonnegut: A Life (Holt, $30, 9780805086935). (Re-airs Sunday at 3 a.m. and 11:15 p.m.)

10:45 a.m. Richard Thompson Ford, author of Rights Gone Wrong: How Law Corrupts the Struggle for Equality (FSG, $27, 9780374250355), argues that civil rights laws have been misappropriated for personal gain. (Re-airs Saturday at 8:30 p.m. and Monday at 5 a.m.)

2 p.m. At an event hosted by Malaprop's Bookstore, Asheville, N.C., Daniel Blake Smith talks about his book An American Betrayal: Cherokee Patriots and the Trail of Tears (Holt, $28, 9780805089554). (Re-airs Sunday at 6:30 a.m. and 4 p.m.)

7 p.m. Consumer advocate Ralph Nader discusses his book Getting Steamed to Overcome Corporatism: Building it Together to Win (Common Courage Press, $14.95, 9781567514063). (Re-airs Sunday at 10:30 a.m. and Monday at 1 a.m.)

10 p.m. After Words. Michael Hirsch interviews former U.S. National Security Advisor Zbigniew Brzezinski, author of Strategic Vision: America and the Crisis of Global Power (Basic Books, $26, 9780465029549). (Re-airs Sunday at 9 p.m., Monday at 12 a.m. & 3 a.m. and February 5 at 12 p.m.)

11 p.m. Anita Folsom and Burton Folsom present their book FDR Goes to War: How Expanded Executive Power, Spiraling National Debt, and Restricted Civil Liberties Shaped Wartime America (Threshold Editions, $27, 9781439183205). (Re-airs Sunday at 9:30 a.m. and 7 p.m., Monday at 4 a.m. and February 4 at 10 a.m.)

Sunday, January 29

12 a.m. Lori Andrews talks about her book I Know Who You Are and I Saw What You Did: Social Networks and the Death of Privacy (Free Press, $26, 9781451650518). (Re-airs Sunday at 2 p.m. & 10 p.m. and Monday at 6 a.m.)



Books & Authors
Jack Gantos: History Makes History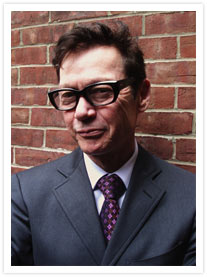 On Monday in Dallas, the 2012 Newbery Committee awarded Jack Gantos's Dead End in Norvelt its top prize. The author once again draws from his own life (even naming his novel's hero "Jack Gantos") to show how a model community created in the 1930s shaped the lives of its townspeople--particularly Miss Volker, the town nurse, historian and obituary writer, and young Jack, who acts as her hands when arthritis handicaps hers.
Congratulations!
Thank you.
When you won the Scott O'Dell Award for Historical Fiction last week, we had to pause before realizing--ah yes, the setting is the summer of 1962, and it is historical fiction!
That's, let's see, exactly 50 years ago. I think you can get antique license plates for a 1962 car. Somebody said, "How does it feel to be given an award for a historical novel where you're the main character?" When you put it that way, I'm feeling a little crusty.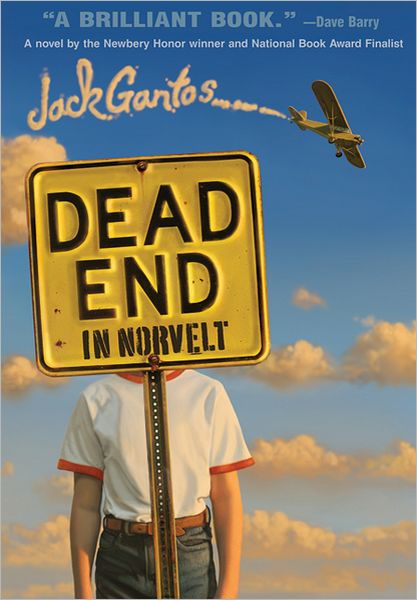 A member of the Newbery committee told us that when you got the call that you'd won, you responded, "History makes history!" Is that true?
Yeah, I think I said, "It's really great that I wrote a book about history that's made history." That popped out of my mouth at that moment. I think it was the one good line I had.
We hadn't known about homestead communities, and Eleanor Roosevelt's role in her namesake town, Norvelt, until your novel came along.
These homestead communities were started in the early to mid-'30s, right after FDR got in, and Eleanor was a big part of it. There were about 100 of them. They might go all the way to the Pacific, but I've seen them as far west as Phoenix. The government brought in their own architects and parceled out the lots. In Western Pennsylvania they were like little Cape Codders. In Phoenix, they were all adobe houses.
Miss Volker, who suffers from arthritis and for whom young Jack writes the obituaries, is such a memorable character. Is she based on a real person?
I changed her name, but she's a real person. If you use the real name and attach unreal aspects to them, it seems a little unfair. Even if they're dead. Which she is. She was old then. Me, I don't care what I do with me. I'm making myself up as I go along. It's hard for me to even be me. My dad has passed. I don't think my mom has read the book, but if she did, she'd probably roll her eyes and say, "Aw, Jackie," and be happy with the award.
Is Miss Volker's house still in Norvelt?
Her house is still there. The nice gentleman who lives there keeps it up perfectly. I don't know if she'd like the color--it's robin's egg blue. When she had it, it was a buttery yellow. But it's in ship shape, probably the best shape of any house in Norvelt. He's one of those bachelor guys who takes pride in his house and has a perfect garden. He lives right next door to my mom's brother, my Uncle Bill.
What ignited your interest in setting a novel in Norvelt?
After my aunt died, my mother asked me to give the eulogy in the original Norvelt church. Aunt Nancy had had disabilities and later developed Alzheimer's. But she was lovely. I said to the congregation, "Only in this town of community values could my aunt grow up and not feel she was a disabled person." Then I started giving the history of Norvelt. People came up to me afterwards and said, "I didn't know that about Norvelt." It seemed to me that the great history of the town had lifted like a fog, and people no longer saw it. They didn't realize what the universal values of that town were, that it was a helping-hand town, and the government had that value as well. I started thinking more about Norvelt, and how valuable history was.
Your book makes a case for pacifism, when Jack's father tells him about his experience as a war veteran, and also when Jack reacts to the death of a deer by writing an eloquent obituary for the animal.
All of that is very intentional in the book. That gunplay [near the opening], when Jack's shooting guns at movies, at fictional characters on a screen, it's just a game. When you really read history, you realize that real people die for the flimsiest and most whimsical of reasons. Some for great and honorable reasons, some for flimsy reasons. You always feel like you have more in common than not--that idea that [Jack's father states]: when you come face to face, you'd rather shake their hands than shoot them. I hope kids who read the book will feel the same way.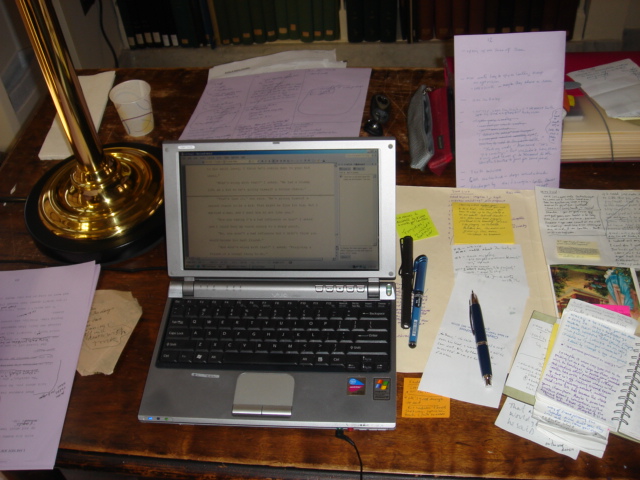 Who'd have believed that you'd go from running drugs through Florida--the subject of your memoir A Hole in My Life--to occupying a carrel at the Boston Athenaeum?
Oh yeah. And why not? I was just thinking of that. In [Tuesday's] edition of USA Today, the opening line read, "Jack Gantos, who spent 18 months in prison for drug smuggling, just won the Newbery Award." Some interview I had yesterday, or maybe it was a friend--they've all run together--asked, "Hey, are you the first ex-con who has ever published a Newbery?" We'll have to run a search on that.
An oft-mentioned observation in Dallas was that we'll get a great speech in Anaheim in June....
Somehow along the way I've developed a reputation as a talker. [Laughter.] I have received so many e-mails from librarians saying, thank you, kids actually like your books. It's been nice to know over the years that people like my books. You wonder sometimes whether humor will get the recognition it deserves. --Jennifer M. Brown


Awards: Sami Rohr Prize
Finalists for the Jewish Book Council's $100,000 Sami Rohr Prize for Jewish Literature are:

When They Come for Us, We'll Be Gone: The Epic Struggle to Save Soviet Jewry by Gal Beckerman (Houghton Mifflin Harcourt)
The Benderly Boys and American Jewish Education by Jonathan B. Krasner (Brandeis University Press/University Press of New England)
The Most Musical Nation: Jews and Culture in the Late Russian Empire by James Loeffler (Yale University Press)
A Thousand Darknesses: Lies and Truth in Holocaust Fiction by Ruth Franklin (Oxford University Press)
Moses Montefiore: Jewish Liberator, Imperial Hero by Abigail Green (Harvard University Press)

The winner, as well as the $25,000 Choice Award given to the first runner-up, will be announced honored at an awards ceremony April 11 in Israel.



Book Review
Review: The Technologists
The Technologists by Matthew Pearl (Random House, $26 hardcover, 9781400066575, February 21, 2012)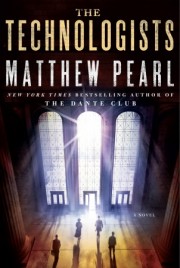 After The Dante Club, The Poe Shadow and The Last Dickens, Matthew Pearl gives us a historical thriller without a writer's name in the title: The Technologists is still set in Pearl's familiar 19th-century Boston stomping grounds, though, and the author is as eager as ever to draw readers into another stylish mystery surrounded with some real people and grounded in fact. (Pearl has even written "The Professor's Assassin," a short story about one of the novel's characters, which is available digitally from online booksellers.)
Early April morning, 1868, in a foggy Boston Harbor: compasses on ships, large and small, go crazy, with disastrous results. Directionless vessels are striking other vessels, crashing into harbor piers; many boats sink and passengers are injured. Why? A day later in downtown Boston, with the city's population at work, the "windows of the buildings suddenly come alive," and the melting glass leads to death. Why? The police, baffled, turn to renowned scientist, Louis Agassiz, for help.
Professor Agassiz is not the star of Pearl's story, though. That distinction belongs to a group of students at Boston's newest university, the Massachusetts Institute of Technology. (Hold off, fact checkers: Pearl's right; MIT didn't set up shop in Cambridge until much later.) As local citizens wonder if the college's scientifically inclined students might be behind the disasters, four students, led by Marcus Mansfield, a member of MIT's first senior class, create a society dedicated to solving the mystery with science: the Technologists. They discover a chest in Boston Harbor that may have contributed to the first disaster, then come across a lab that may have been used by the person who caused the second catastrophe. And when the case heats up, and Marcus is kidnapped, is it possible the faculty of Harvard Medical School could be involved?
It all may sound rather melodramatic--it is, but in Pearl's hands, the story threads all come together nicely, in a quite believable manner. He sets the post-Civil War scene effectively, with labor union members worried about being replaced by machines and religious activists who have their own concerns about scientific progress hovering in the background (and sometimes moving into the center of the story). Pearl's characterizations might lack a certain depth, and some readers may consider this story a notch below his previous novels, but overall The Technologists is a vintage period mystery-thriller, and good fun.--Tom Lavoie
Shelf Talker: A team of young MIT students use science to investigate mysterious goings-on in post-Civil War Boston.