Shelf Awareness for Tuesday, January 31, 2012

News
Duck's Cottage Opening in Manteo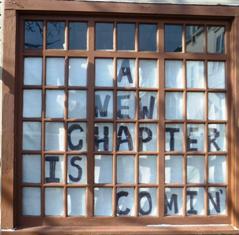 Congratulations to Duck's Cottage Coffee & Books, on the Outer Banks in Duck, N.C., which is opening a store in nearby Manteo, in space where Manteo Booksellers existed for more than a quarter century. The new store will be called Duck's Cottage Downtown and should open in March and have a grand opening in April. The store is owned by Jamie Layton--who has a partner in the venture--and founded Duck's Cottage Coffee & Books in 2002.
Sadly, Manteo Booksellers was wrecked in Hurricane Irene. After having endured 10 floods over the years, exhausted owner Steve Brumfield decided not to rebuild despite many offers of help made for the beloved bookstore.


Kindle Fire Conflagration?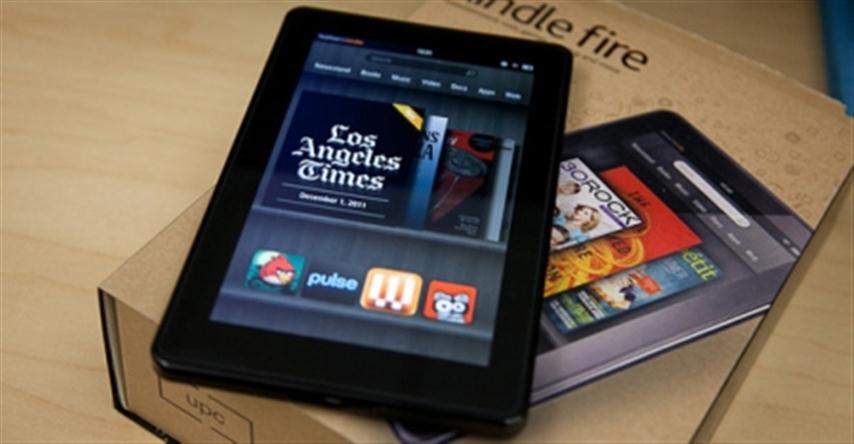 How well is the Kindle Fire selling? As usual, Amazon won't give out meaningful numbers, but Jordan Rohan, an analyst with Stifel Nicolaus, has raised his estimate of fourth-quarter sales from five million to six million units, AllThingsD.com reported.

In a note to clients, Rohan said Kindle Fire "has staked out an important market position due to its loyal Amazon customer base and attractive (low) device pricing. We believe the lower hardware price will correlate with high e-book and video content attach rates.... From a cost perspective, the shift to digital delivery of content could help Amazon avoid costly free shipping subsidies. Hence, we believe there is a great deal more to the Kindle device strategy than most have discounted."



Kepler's 2020: New Vision for Iconic Store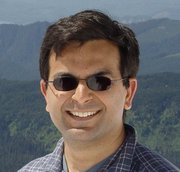 A "transition team" of local business and community leaders led by Praveen Madan, co-owner of the Booksmith in San Francisco and co-founder of Berkeley Arts & Letters, is launching Kepler's 2020, an initiative that aims to transform the iconic Menlo Park, Calif., bookstore into "a next-generation community literary and cultural center." The group intends to create a hybrid business model that includes "a for-profit, community-owned-and-operated bookstore and a nonprofit organization that will feature on-stage author interviews, lectures by leading intellectuals, educational workshops and other literary and cultural events."

Having separate entities should allow the bookstore to improve profitability while allowing the community to support educational and cultural programming through tax-deductible donations and corporate sponsorships.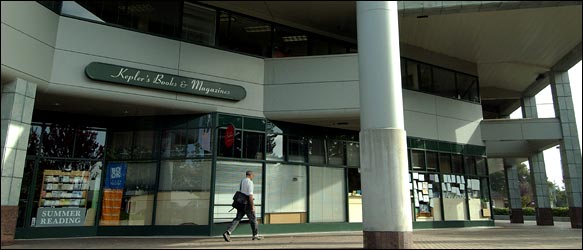 The team is considering adding POD machines and an "e-book friendly in-store browsing experience," services such as book swaps, "literary matchmaking" for customers and a speaker's bureau with "readership development services for emerging authors."

"The traditional model of retail bookselling appears headed for extinction," Madan said. "Now, more than ever, communities need accessible physical spaces where people come together to share their love of stories, ideas and culture. Kepler's 2020 is a strategic move to reposition a strong community bookstore to embrace industry trends and new technologies, instead of resisting them. Our goal is to make Kepler's the prototype community bookstore of the future."

As part of Kepler's 2020, the team will launch a capital campaign for the nonprofit entity. Kepler's existing Literary Circle Membership program will remain an important source of funding for the bookstore, and the 2012 Kepler's Literary Circle membership campaign will launch in February, seeking to raise an additional $100,000 to support ongoing operations of the bookstore.

Team members, who are volunteers, include besides Madan, Gail Slocum, former mayor of Menlo Park; Mitch Slomiak, Kepler's CFO; Jean Forstner, director of community affairs at Kepler's; Steve Piersanti, president of Berrett-Koehler Publishers; Beth Morgan, marketing consultant; and Patrick Corman, communications consultant. As noted before, Clark Kepler, who has served as the bookstore's CEO since 1981 and is the son of founder Roy Kepler, is retiring, effective today, but will participate in the transition as Kepler's board chair and a team member.

For more information about Kepler's 2020, go to keplers2020.com.




Alaska Bookseller's Novel Goes Global
The inspiration for bookseller Eowyn Ivey's debut novel, The Snow Child (Reagan Arthur Books, February 1), came while she was shelving books in the children's section at Fireside Books in Palmer, Alaska. An illustrated edition of a Russian fairy tale about a snow maiden caught her eye.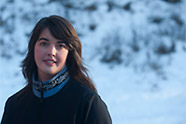 "I had never seen the book before or heard of the fairy tale," said. "It really was like a lightning bolt. As I flipped through the pages there by the shelf, I knew this was it--this was a story I was meant to tell." She set aside the novel she had been working on for five years and within a year had a first draft of The Snow Child, which is loosely based on the classic tale.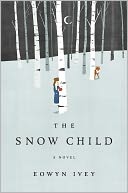 Set in 1920, The Snow Child is the story of Mabel and Jack, homesteaders on the harsh Alaska frontier. They're overcome by loneliness and despair, unable to conceive and breaking under the weight of maintaining their farm. In a fleeting moment of levity, they build a child out of snow. The next morning their creation has disappeared, but a girl named Faina enters their lives--and what they eventually learn about the mysterious child changes them all.
The setting is one that Ivey knows well. Born and raised in Alaska, she currently lives with her husband, a fishery biologist, and their two daughters in a semi-rural area north of Palmer. Along with writing and selling books, Ivey's day-to-day routine includes tasks like hauling water and wood, feeding chickens, hunting and fishing, growing vegetables and harvesting wild berries.
"While the fairy tale jump-started this specific novel, Alaska is really what inspires me to write," noted Ivey. "The landscape is such a strong force, a character unto itself that I find impossible to ignore. I can imagine writing lots of different kinds of fiction, but it's difficult for me to picture writing about any other place."
Ivey opted to set the novel in the 1920s to push the characters to the limits of survival. "Alaska is a hard place to live, but in the modern era there are a lot of safety nets," she explained. "I wanted them to be struggling in the wilderness, for their lives to be hard-earned. The contrasting texture of a wilderness homestead with the ethereal, fantastical elements of a fairy tale really fascinated me."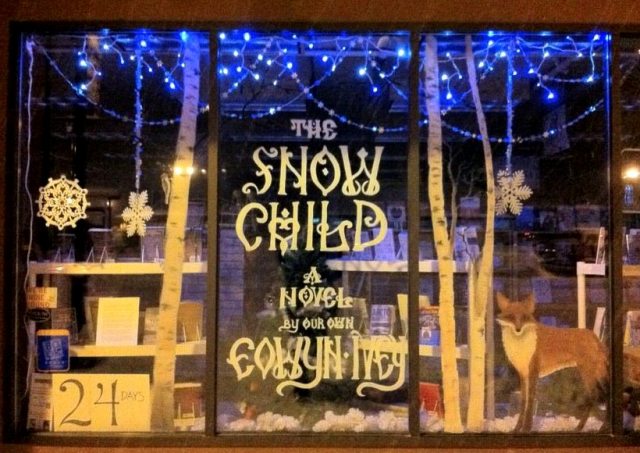 The Snow Child is receiving the royal treatment at Fireside Books, where Ivey, a former newspaper reporter, has worked for eight years. The novel is featured front and center on the store's website, and those who order a copy before pub date receive a tote bag with their purchase. Another Fireside staffer, artist Ruth Hulbert, painted the store's front window with images from the story and the tag line, "The Snow Child, a novel by our own Eowyn Ivey." (The author's literary-minded mom named her for a character in J.R.R. Tolkien's Lord of the Rings trilogy.)
Ivey's novel has gone global, a turn of events she never anticipated, even in her "wildest dreams," she said. "As a bookseller who sees wonderful books sitting ignored on the shelf day after day, I knew the odds were against The Snow Child even being published, much less receiving any attention. So it is truly humbling, and somewhat overwhelming, to get e-mails from places like Italy and Norway and Australia from readers who have read it and enjoyed it."
The Snow Child has been sold in numerous countries and is a #1 bestseller in Norway. An interview Ivey did with the BBC radio show Outlook, which reaches a worldwide audience of more than 40 million, elicited responses from readers in India, France and elsewhere. Next month she'll head overseas to promote the book in the U.K.
Stateside soirées include a launch party in Palmer on February 1 and the day-long "Writers Respond to Readers" event with three other authors at the Tattered Cover in Denver, Colo., that took place January 28. The Snow Child is an Indie Next pick for February and a selection of Barnes & Noble's Discover Great New Writers program. Among the book's many other accolades was being named by the Christian Science Monitor as one of "six books you should resolve to read in 2012."
Ivey is at work on another novel that shares some similarities with The Snow Child. "It's set in Alaska and has some historical and fantastical elements," she said. "But it's more epic and adventurous. I'm having a lot of fun with it. As a reader, I feel I can tell when a novel comes from the heart, when authors are writing about places and people and ideas that matter to them. The Snow Child is from my heart, and I hope that comes through." --Shannon McKenna Schmidt


Notes
Image of the Day: One More Page Makes Merry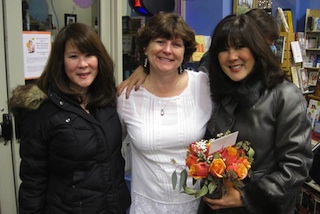 Congratulations to One More Page Books in Arlington, Va., which recently celebrated its one-year anniversary. "We have been embraced by the community in our first year," said owner Eileen McGervey. "It really has been humbling to have so many people tell us how happy they are that we're here. They stop by to visit, to buy and discuss books and to enjoy (support) our events." The store hosted more than 65 author events in the last year, along with monthly wine and chocolate tastings.

Among the revelers who turned out to help McGervey (c.) mark the milestone at an anniversary party were Ginger Park (l.) and Frances Park, owners of the Chocolate Chocolate shop in Washington, D.C., and the authors of Chocolate Chocolate: The True Story of Two Sisters, Tons of Treats, and the Little Shop that Could.




Carl Lennertz on World Book Night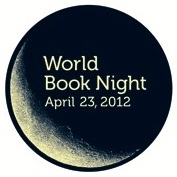 In his current Publishing Talks on Writerscast.com, David Wilk talks with Carl Lennertz, executive director of the U.S. part of World Book Night, which makes its debut in North America on April 23. Get all the details here.


Pakistani Bookseller's RIckshaw Bookshop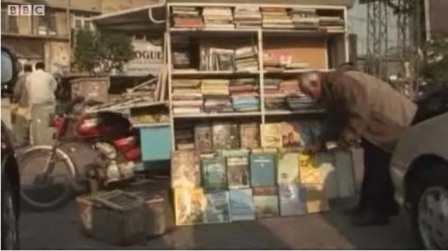 "There was a time when readers would come to us. Now we have to go to them. So the only way is to go and search for them, street by street," Pakistani bookseller Shiraz Ahmad told the BBC, which reported that after he lost his 30-year-old bookstore to the economic downturn, Ahmad created a mobile rickshaw bookshop and now "rides around the city looking for bookworms."



Book Trailer of the Day: Chopsticks
Chopsticks by Jessica Anthony and Rodrigo Corral (Razorbill).


Kathleen Willoughby Promoted at Bookazine
Kathleen Willoughby has been promoted to senior v-p, sales, marketing and online development at Bookazine. She was formerly v-p of marketing and online development and has been with the company for 16 years.


Media and Movies
Film: The Fantastic Flying Books of Mr. Morris Lessmore
The Fantastic Flying Books of Mr. Morris Lessmore, directed by William Joyce and Brandon Oldenburg, is one of five nominees for the 2012 Academy Awards' Best Animated Short, and it's a book lover's dream.
As the Huffington Post puts it, the 15-minute film "draws from Hurricane Katrina, The Wizard of Oz, Buster Keaton and, of course, a love for books. The story starts in New Orleans with the Keaton-like Mr. Morris Lessmore writing a book on the balcony of a hotel. A menacing storm swirls into town, blowing away houses and street signs, taking Mr. Lessmore and his unfinished book with it. Lessmore is transported to a land filled with fluttering novels; a land where he can dedicate his life to filling his book with the abundance of words he is now surrounded with."


Media Heat: The Country Cooking of Italy
This morning on the Today Show: Colman Andrews, author of The Country Cooking of Italy (Chronicle, $50, 9780811866712).
---
Tomorrow morning on MSNBC's Morning Joe: Bill Press, author of The Obama Hate Machine: The Lies, Distortions, and Personal Attacks on the President---and Who Is Behind Them (Thomas Dunne, $26.99, 9780312641641).

---

Tomorrow on Lou Dobbs' Radio Show: Scott Rasmussen, author of The People's Money: How Voters Will Balance the Budget and Eliminate the Federal Debt (Threshold Editions, $26, 9781451666106).

---

Tomorrow on NPR's All Things Considered: David Finch, author of The Journal of Best Practices: A Memoir of Marriage, Asperger Syndrome, and One Man's Quest to Be a Better Husband (Scribner, $25, 9781439189719).




TV: Shirley MacLaine Joins Downton Abbey Cast
Shirley MacLaine is joining the cast of the popular ITV/PBS miniseries Downton Abbey to play the American-born mother of Lady Grantham (Elizabeth McGovern). Deadline.com reported that MacLaine "is set to appear on the third season of the series, which begins production this month." Downton Abbey has generated a lot of interest in related books.

"My late grandfather directed Shirley MacLaine in Gambit in 1966, so it is a delight for me that she will be joining us on Downton Abbey," said executive producer Gareth Neame.



Trailers: Game of Thrones; True Blood
HBO released its first full trailer for the second season of Game of Thrones, based on the George R.R. Martin series. Entertainment Weekly celebrated: "No more teasers! No more behind-the-scenes stuff.... 'I understand the way this game is played,' Tyrion assures, suggesting he won't make the same mistakes as Ned Stark now that he's been appointed Hand of the King."

HBO also debuted a teaser for season five of True Blood, adapted from
Charlaine Harris's Sookie Stackhouse novels.



Books & Authors
Awards: Minnesota Book Awards Shortlists
Finalists for this year's Minnesota Book Awards, which include "many past winners and past nominees," were named by a panel of 24 judges from around the state, the Minneapolis Star-Tribune reported. Winners will be named April 14 in St. Paul.

Also at the ceremony, Cave Paper and its founders, Bridget O'Malley and Amanda Degener, will receive the Book Artist Award, sponsored by Lerner Publishing Group and presented with the Minnesota Center for Book Arts.




IndieBound: Other Indie Favorites
From last week's Indie bestseller lists, available at IndieBound.org, here are the recommended titles, which are also Indie Next Great Reads:

Hardcover

Agent 6 by Tom Rob Smith (Grand Central, $25.99, 9780446550765). "The conclusion of the Child 44 trilogy is as fast-paced and exciting as the first two volumes. After his wife's senseless death while on a goodwill trip to the U.S. in 1965, Leo Demidov, former Russian secret police agent, has only one goal--to find and kill the perpetrator. The Soviet government has a different agenda, however, and Leo is forbidden to pursue the matter. Leo's dedication to investigating the truth of his wife's death never falters. A suspenseful Cold War espionage treat!" --Susan Taylor, Book House of Stuyvesant Plaza, Albany, N.Y.

A Charitable Body by Robert Barnard (Scribner, $24, 9781439177433). "Inspector Charlie Peace, Barnard's Yorkshire detective, plays a part in this mystery, but it is his wife, Felicity, who takes center stage. As a local novelist and scholar, Felicity is invited to join the board of Walbrook Manor, a stately home recently gifted to the nation. While Felicity digs into the Manor's past, someone else digs up a body and Charlie begins digging into the mysterious death. Barnard's mysteries reflect England's golden age of Agatha Christie whodunits, but his characters are modern, well-rounded, and sympathetic. A wonderful read." --Wendy Foster Leigh, the King's English, Salt Lake City, Utah

Paperback

Glaciers by Alexis M. Smith (Tin House, $12.95, 9781935639206). "This lovely, contemplative novel packs a bigger emotional punch than its size suggests. As with the title metaphor, so much resides under the surface of who we are in public, what we say, and what we do. Honest, bittersweet reflection makes Glaciers perfect reading to start the new year." --Ariana Paliobagis, Country Bookshelf, Bozeman, Mont.

For Ages 9 to 12

Winterling by Sarah Prineas (HarperCollins, $16.99, 9780061921032). "Winterling is a heartfelt story about a girl named Fer who travels to a magical wintry world full of danger and illusion. The Lady, the ruler of that world, wants Fer to become a huntress, but Fer grew up as a vegetarian with her herbalist grandmother. Through her power to heal, Fer wins over the denizens of the wintry world, overcomes the Lady and her illusions, and allows springtime to break through." --Kristen Eaton, Phoenix Books, Essex, Vt.

[Many thanks to IndieBound and the ABA!]




Book Review
Review: Why Are Faggots So Afraid of Faggots?
Why Are Faggots So Afraid of Faggots?: Flaming Challenges to Masculinity, Objectification, and the Desire to Conform by Mattilda Bernstein Sycamore, editor (AK Press, $17.95 paperback, 9781849350884, February 14, 2012)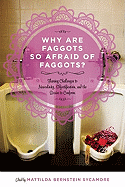 Why Are Faggots So Afraid of Faggots? is an eye-opening assembly of essayists who have had it with demands that they remain invisible and refrain from confronting the self-appointed guardians of community standards. Editor Mattilda Bernstein Sycamore (Nobody Passes) proudly sports the label of agent provocateur, challenging normative behavior all the way down to her "genderqueer" name--making clear this collection will combat any and all tendencies to impose a bland, allegedly non-threatening marketing myth on America's diverse gay and lesbian population. (As Oscar Wilde once said, God forbid your behavior should frighten the horses.)
This cohort has little use for the mythical gay male--the handsome, BMW-driving urban professional who lives in a perfect loft with a Jack Russell terrier (or maybe a Golden Lab) and a live-in boyfriend (preferably an underwear model). He appears in these essays only as the object of cautionary tales about our willingness to ignore significant differences among individuals--whether they be gay, straight or anything else--along the fluid spectrum of contemporary sexual identity. All the contributors eloquently testify to the psychological toll they have paid for not conforming to the expectations of the normative culture and for not shutting up about it. Harris Kornstein, for example, looks back over a friendship with two boys he met in grade school--at that age, they had no idea that they were all gay and would struggle individually to understand their sexual identities, finding distinct paths to self-acceptance before reestablishing their friendships as adults. Kornstein's heartbreaking candor illustrates the benefits of not running away from scary conversations and maintaining one's faith that speaking the truth is better than hiding.
Survival with dignity is a recurring theme in Why Are Faggots So Afraid of Faggots?, and its essays suggest a variety of approaches, including humor, brutal honesty, confrontation and generosity. Ezra RedEagle Whitman, a Native American who has crossed a number of boundaries with aplomb, shares the guidance one woman gave when he danced a female role in a tribal dance but had not yet perfected his use of the shawl in performance, enlarging her advice as a call for greater understanding and acceptance for all: "Because, darling, contempt is such a crooked shawl." --John McFarland
Shelf Talker: Provocative essays on the psychological toll of the pressures to conform to elusive modes of masculinity.