Shelf Awareness for Wednesday, February 29, 2012

Quotation of the Day
Are E-Books the 'Essence of the Literary Experience?'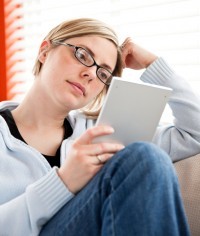 "The e-book, by eliminating all variations in the appearance and weight of the material object we hold in our hand and by discouraging anything but our focus on where we are in the sequence of words (the page once read disappears, the page to come has yet to appear) would seem to bring us closer than the paper book to the essence of the literary experience. Certainly it offers a more austere, direct engagement with the words appearing before us and disappearing behind us than the traditional paper book offers, giving no fetishistic gratification as we cover our walls with famous names. It is as if one had been freed from everything extraneous and distracting surrounding the text to focus on the pleasure of the words themselves. In this sense the passage from paper to e-book is not unlike the moment when we passed from illustrated children's books to the adult version of the page that is only text. This is a medium for grown-ups."
--
Tim Parks
in his post headlined "E-books Can't Burn" at the
New York Review of Books
blog


News
Penn Medical Bookstore Closing
Dolbey's Medical Bookstore, which serves the University of Pennsylvania's medical, nursing, veterinary and dental schools and is owned by Matthews Book Company, is closing March 23, according to the Daily Pennsylvanian. The store was founded in 1909.

Manager Joe Noce attributed a decline in sales to online competition and "peer-to-peer" selling, such as by second-year medical students to first-year students.

Jim Klund, COO of Matthews, told the paper that store may have been hurt, too, by competition with the Penn Bookstore, managed by Barnes & Noble.

One administrator at the nursing school lamenting the store's imminent closing, saying, "They've been serving students above and beyond expectations. I can speak for the School of Nursing that we need them in spirit."




Tax-Free Online Sales Erode State Revenues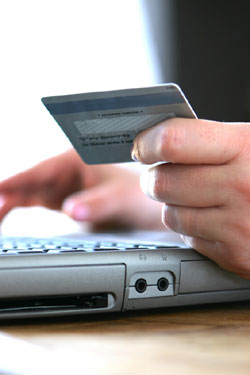 Sales tax collections rose only 1.2% in 2011, even though consumer spending was up 4.7%. USA Today reported that sales taxes last year "took the smallest percentage of consumers' dollars since 1967, as tax-free Internet sales and untaxed services continued to erode state and local governments' top source of revenue."

According to data from the Bureau of Economic Analysis, Americans "paid an average 4.27% sales tax rate on purchases in 2011, down from 4.63% five years ago and far below the peak of 5.18% in 1973," USA Today wrote, adding that "cars, televisions, books and other taxable items account for just one-third of spending today, down from half in 1970."

While sales tax rates have been increased in many regions in an attempt to offset this trend, consumers have countered the strategy by purchasing more on the Internet. In addition, there has been a "long-term shift" toward buying services such as medical care, college tuition and health clubs "that are rarely covered by the sales tax," USA Today noted. High tax rates, deflation and exemptions were also cited by the BEA as significant contributors to the decline in sales tax revenue.



BISG Survey: E-Reader Consumers Buying More Online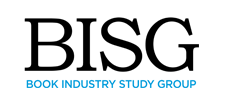 People who read e-books are buying more books--both print and e-books--online and via apps and buying fewer books at bricks-and-mortar stores, according to the latest results of the Book Industry Study Group's Consumer Attitudes Toward E-Book Reading survey, conducted by Bowker Market Research.

More than half of e-book readers used apps more to purchase books, and more than a third increased the use of general retail websites such as Amazon.com. This increase apparently came at the expense of bricks-and-mortar stores: more than a third of e-book users said they have decreased spending at chains and 29% are buying less at independent bookstores.

Among other findings of the survey:
While still favored by a majority of e-book readers, dedicated e-reader devices are slowly losing popularity. Some 60.9% of respondents prefer e-readers, down from 71.6% in the previous survey.
Almost 17% of respondents prefer tablets for e-reading, up from 13%.
Smartphones similarly rose, to 9.2% from 5.3%.
For more information, go to www.bisg.org/publications/product.php?p=19&c=437.




Notes
Image of the Day: Bank Street Book Award Winners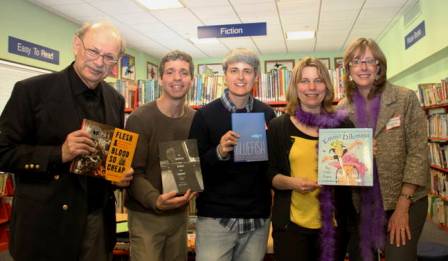 Last Thursday at Bank Street College in New York City, the Bank Street Children's Book Committee honored the winners of its fiction, nonfiction and poetry awards.
From left: Albert Marrin, winner of the Flora Straus Nonfiction Award for older readers for Flesh and Blood So Cheap: The Triangle Fire and Its Legacy (Knopf); Allan Wolf, whose The Watch That Ends the Night: Voices from the Titanic by Allan Wolf (Candlewick) won the Claudia Lewis Poetry Award for older readers; Pat Schmatz, winner of the Josette Frank Award for Fiction for Bluefish; Nancy Carpenter and Kristine O'Connell George, creators of Emma Dilemma: Big Sister Poems (Clarion), winner of the Claudia Lewis Award for Poetry for younger readers. Not pictured: Melissa Sweet, whose Balloons over Broadway: The True Story of the Puppeteer of Macy's Parade (Houghton Mifflin Harcourt) won the Straus Nonfiction Award in the younger category.
The Children's Book Committee will also make available in early March its Best Children's Books of the Year, 2012 Edition, which contains more than 600 annotated titles, divided into age ranges and categories.


Cool Idea of the Month: Love Month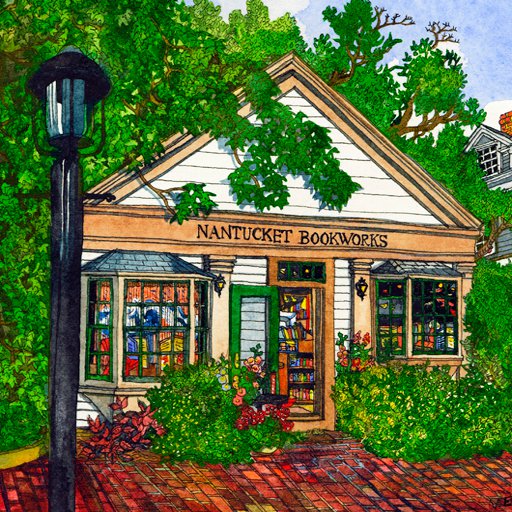 February has been Love Month at Nantucket Bookworks on Nantucket Island, Mass.: each day, the bookstore has given 10% of store and website sales (excluding institutional sales) to a different nonprofit.

The promotion, a new program at the store, has had several goals. The store wanted to help nonprofits, and sales in February are very slow. In addition, March on Nantucket has traditionally been called "hate month" because cabin fever sets in, and this is "a positive spin on that," said owner Wendy Hudson.
The 29 participating nonprofits were assigned days based on names chosen out of a hat, and they were encouraged to promote the event to their members and e-mail lists.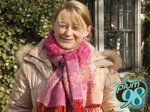 As of a few days ago, the store was "on track to exceed the sales goals I set to make this make sense," said Hudson. "The word of mouth was really great and gave us a lot of advertising we wouldn't otherwise have had. Plus of course the whole notion reinforced the ways in which we support the community where online behemoths do not."

The only problem: the nonprofits love Love Month so much that others "are piping up wanting their turn, so it will take a little diplomacy to make them happy as well."




'Plaid Mob' Descends on Old Firehouse Books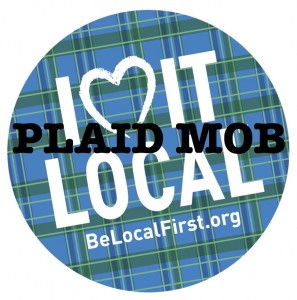 Be Local Northern Colorado has organized a monthly "plaid mob," a cash mob that descends on a local business on the third Tuesday of each month, where participants spend at least $10, mobbing it with purchases. In February, the plaid mob beneficiary was Old Firehouse Books in Fort Collins, where between 5:30 and 6:30 on February 21, about 30 people arrived. During the hour, Old Firehouse sales amounted to more than $650, compared to $153 in the same period a week earlier. An extra bonus for the mobbers: a stamp worth a $1 discount at Pateros Creek Brewing.
Check out Be Local Northern Colorado's blog post on the plaid mob, which includes photos and a local TV station's clip.


Bookshops in Libraries: 'A New Source of Income'
From Worcester to Truro, "bookstores are resurfacing in an unexpected place: the town library," according to the Boston Globe, which noted that in recent years "a dozen or so libraries across the state have opened bookstores with dedicated staffs. In doing so, libraries have found a new source of income to finance programs."

"So many bookstores are closed, but books don't lose their appeal," said Betty Molloy, president of Friends of the Thomas Crane Public Library, who launched the bookstore in Quincy's library.

The Watertown Free Public Library has a bookstore/cafe that "has been so successful it has enabled the library to purchase iPads, Kindles, and Nooks that patrons borrow for a few hours or days," the Globe wrote. Library director Leone Cole said the ability to purchase e-readers with the proceeds from the sale of printed books "points to the fact that people like to do both. It's a challenge in these economic times to provide more formats for the same title."



Greek Bookstore/Cafe: No Books, No Coffee
On her blog EconomistMeg.com, Megan Greene, a senior economist at Roubini Global Economics, used a bookshop visit in Athens to illustrate her point that Greek government officials "are incentivized to perpetuate the bureaucracy that impedes opening up, running or finding investment for businesses."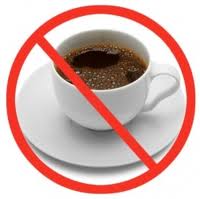 Greene and a friend met at a new bookstore and café, which is located "in the center of an area filled with bars, and the owner decided the neighborhood could use a place for people to convene and talk without having to drink alcohol and listen to loud music. After we sat down, we asked the waitress for a coffee. She thanked us for our order and immediately turned and walked out the front door. My friend explained that the owner of the bookstore/café couldn't get a license to provide coffee. She had tried to just buy a coffee machine and give the coffee away for free, thinking that lingering patrons would boost book sales. However, giving away coffee was illegal as well. Instead, the owner had to strike a deal with a bar across the street, whereby they make the coffee and the waitress spends all day shuttling between the bar and the bookstore/café. My friend also explained to me that books could not be purchased at the bookstore, as it was after 18h and it is illegal to sell books in Greece beyond that hour. I was in a bookstore/café that could neither sell books nor make coffee."



Book Trailer of the Day: The Sexy Vegan Cookbook
The Sexy Vegan Cookbook: Extraordinary Food from an Ordinary Dude by Brian L. Patton (New World Library).


Media and Movies
Media Heat: Vladimir Putin, Man Without a Face
Tomorrow on NPR's Fresh Air: Masha Gessen, author of The Man Without a Face: The Unlikely Rise of Vladimir Putin (Riverhead, $27.95, 9781594488429). Gessen is also on PRI's Marketplace tomorrow.

---

Tomorrow on KCRW's Bookworm: Jonathan Lethem, editor, and Steve Erickson, commentator, of The Exegesis of Philip K. Dick (Houghton Mifflin Harcourt, $40, 9780547549255). The show said that the guests "discuss this massive tome by the great American science-fiction writer and cyber-prophet Philip K. Dick. The book is drawn from thousands of pages of notes by a man who wanted to write a unified field philosophy, a philosophy of everything. Was he a victim of the '60s? A prophet of the virtual? We discuss all this and more."

---

Tomorrow on the Dennis Miller Show: Douglas MacKinnon, author of Rolling Pennies in the Dark: A Memoir with a Message (Howard Books, $24, 9781451607888).

---

Tomorrow on NPR's Diane Rehm Show: Thomas Mallon, author of Watergate: A Novel (Pantheon, $26.95, 9780307378729).




TV Pilots: Lucy Liu as Watson; The Selection
Not so elementary, after all. Lucy Liu will play Watson in the CBS pilot episode of Elementary, which has a contemporary setting and stars Jonny Lee Miller as Sherlock Holmes, "a former consultant to Scotland Yard whose addiction problems led him to a rehab center in New York City. Just out of rehab, Holmes now lives in Brooklyn with 'sober companion' Joan Watson (Liu), a former surgeon who lost her license after a patient died, while consulting for the NYPD," Deadline.com reported. Michael Cuesta is directing the pilot.

---

Ethan Peck, the grandson of legendary actor Gregory Peck, will play the prince in the CW's pilot episode of The Selection, based on the upcoming trilogy by Kiera Cass (the first volume will be published by HarperTeen in April).

Deadline.com reported that Peck will co-star with Aimee Teegarden in the project, which "is described as an epic romance set 300 years in the future. Written by Elizabeth Craft & Sarah Fain and directed by Mark Piznarski, it centers on America Singer (Teegarden), a poor young woman who is chosen by lottery to participate in a competition to marry Prince Maxon (Peck) and become the next queen of a war-torn nation at a crossroads. Maxon has an unusual run-in with potential bride America and is impressed and intrigued with her honesty and moxie."



Books & Authors
Awards: Translated Books Longlist
The fiction longlist for the 2012 Best Translated Book Awards, sponsored by Three Percent and honoring "the best works of international literature published in the U.S.," include 25 titles from authors in 14 countries writing in 12 languages.

The 10-title fiction shortlist and the poetry finalist will be announced on April 10. Winners will be announced in New York City as part of PEN World Voices Festival, which will be held April 30-May 6.

Winning authors and translators receive $5,000. The awards have received a $25,000 grant from Amazon.com for the second year in a row.




Book Brahmin: A.G.S. Johnson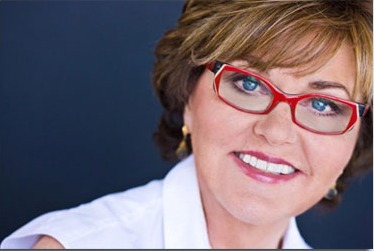 A.G.S. Johnson always intended to be a writer, but worked as a banker for more than 20 years. Then she returned to school, earned a master's in fiction writing from the University of Southern California and proceeded to pursue her lifelong ambition. Twelve years in the making, her debut novel, The Sausage Maker's Daughters, was published February 7, 2012, by BiblioFile Press (distributed by Ingram). Johnson serves on the Board of the Council of the Library Foundation of Los Angeles and is a founding board member of The World Is Just a Book Away. Proceeds from The Sausage Maker's Daughters will benefit this charity, which builds libraries in developing countries. Johnson lives in Los Angeles with her husband and their menagerie of cats and dogs. She is working on her second novel, a medical murder mystery based on a true story.
On your nightstand now:
The Story of Edgar Sawtelle by David Wroblewski, The Heart Is a Lonely Hunter by Carson McCullers, Club Dumas by Arturo Perez-Reverte, Passions of the Mind by Irving Stone and The Biographer's Tale by A.S. Byatt. No wonder I'm sleeping so well! I just added the biography of QEII--the person not the boat--by Sally Bedell Smith, whom I recently met at a book event. It's both enjoyable and educational.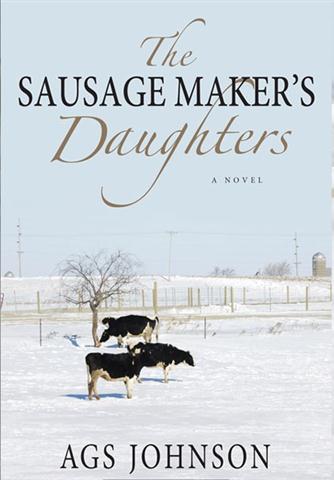 Favorite book when you were a child:
As a young child, the Nancy Drew mysteries. In middle childhood: Hawaii by James Michener, which made a reader out of me. M.M. Kaye's works back then made a traveler out of me. As an older child: Herman Wouk's World War II series, The Winds of War and War and Remembrance, which made me feel like I finally grew up.
Your top five authors:
Herman Wouk, Doris Kearns Goodwin, Barbara Kingsolver, Jane Smiley and Lisa See. This is so hard because I really do jump around a lot. Recently I enjoyed The Help by Kathryn Stockett, Paris Wife by Paula McClain, The Lost Symbol by Dan Brown, Stieg Larsson's trilogy, Sarah's Key by Tatiana de Rosnay and, before all of those, Philippa Gregory's historical works on the royals. The earlier works of Allende, along with those of Irène Némirovsky, Milan Kundera and Gabriel García Márquez have had a lasting impact on me, all of which comes out in the writing. I don't rule much out that is well written and that I can learn from or gain experience from.
Book you've faked reading:
Any title by A.S. Byatt, although I keep trying!
Book you're an evangelist for:
Women Who Run with the Wolves by Clarissa Pinkola Estes. It's somewhat old but completely relevant. What woman and thinking man wouldn't be interested in exploring "wild woman archetypes"?
Book you've bought for the cover:
Shantaram by Gregory David Roberts, and I'm glad I did! It has arguably the very best opening paragraph of any book ever. I dare you to read it and put the book down.
Book that changed your life:
All books, literally, that I've read have changed my life by broadening my horizons and expanding my POV. But Atonement by Ian McEwan opened my eyes to History with a Capital H, both fact and fiction, and how it relates to both memory and guilt.
Favorite line from a book:
"Frankly my dear, I don't give a damn." Okay, that's kind of boring so here's another far more recent one: "...the choice you make, between hating and forgiving, can become the story of your life." That is from the first paragraph of Shantaram and still makes me suck in my breath in amazement.
Why are books and reading important?
Because every human needs to reach beyond the narrow confines and circumstances they happened to be born into. Every person must come to know and understand the bigger world as it continually shrinks, so we learn to live together more and more closely.


Book Review
Children's Review: Z Is for Moose
Z Is for Moose by Kelly L. Bingham, illus. by Paul O. Zelinsky (Greenwillow Books, $16.99 hardcover, 32p., ages 3-up, 9780060799847, March 1, 2012)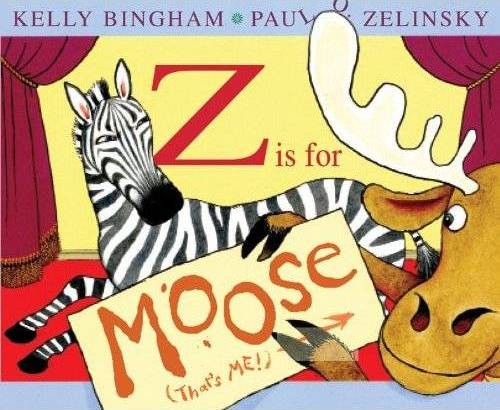 Just when you thought there could be no fresh take left on the ABCs, this theatrical comedy from Kelly Bingham (Shark Girl) and Caldecott Medalist Paul O. Zelinsky (Toys Come Home) sets a new standard for the alphabet book.
Youngest book lovers will see that the Moose of the title is up to something when he lifts a corner of the burgundy curtain as if he can't wait for the show to begin. "Okay, everyone. Let's get ready!" says a Zebra in a referee jersey that zestfully clashes with his stripes. Eagle-eye toddlers learning their alphabet will note that an apple, ball and cat lead a line of characters, waiting by some stairs. The stairs lead to a stage, it turns out, and Apple takes it first, naturally ("A is for Apple"), as Zebra looks on approvingly and checks Apple off his list. Ball lays aside its stuffed bear to steal the spotlight, followed by a coquettish Cat. But what's this? "D is for Moose"? "Moose does not start with D. You are on the wrong page," an irate Zebra announces in a dialogue balloon. The antlered fellow disrupts Elephant as he departs the stage. The text tilts to play up the rule-bending, and the show-within-the-show goes on.
Young letter-learners will adore knowing more than Moose does, as he steps on Hat, shouting, "Is it my turn yet?" then hides in an ice cream cone and in a jar of jam. Moose suddenly seems to be wising up during Lollipop's turn ("Here it comes!"). But wait! "M is for..." Not Moose! "Wait! No! That was supposed to be me! Moose! With an M!" To say that Moose is angry, even hysterical, is to put too fine a point on it. He erupts in a terrible twos–type tantrum. Zelinsky goes to town, breaking the frames and fourth walls, and disrupting the established type treatment as Zebra tries to protect the letters and objects in Moose's path.
This book could teach children (and adults) all the rules of picture book making by the way Bingham and Zelinsky establish a strict structure, then tear it all down, and play with perspective and the animals' relative sizes. But author and artist also convey an emotional honesty. Moose is like the overeager kid who gets annoying enough that you don't want him on your team. But then, like Zebra, you feel horrible that you left him out. He just wants to play. When Zebra sees how crushed Moose is, well, can Zebra make it up to the poor banished fellow? Let's just say that toddlers will delight in finding every single cast member on the final page, just like a curtain call. Encore! --Jennifer M. Brown
Shelf Talker: A theatrical comedy upends everything you thought you knew about alphabet books from Apple, who starts the show, to Zebra, who directs it.