Wednesday, March 21, 2012: Dedicated Issue: Hogarth Press

Editors' Note
Hogarth
Here, with the support of the publisher, Shelf Awareness celebrates Hogarth, Crown's new fiction imprint, whose roots go back to Virginia and Leonard Woolf's Hogarth Press.
The stories were written by John Mutter and Shannon McKenna Schmidt.


Books & Authors
Hogarth Revived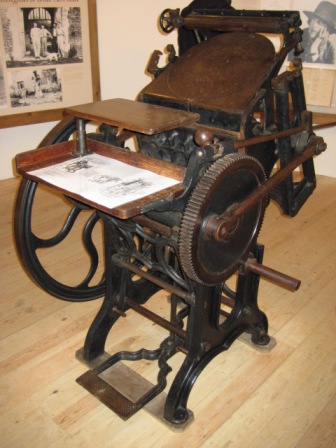 Hogarth, the new fiction imprint from Crown, has impeccable roots: it's a direct descendant of Hogarth Press, which was founded in London in 1917 by Virginia and Leonard Woolf and published--with Leonard famously at the hand-operated printing press--some of the best and most significant writers of the 20th century, including Woolf herself, T.S. Eliot, Katherine Mansfield and Sigmund Freud. In 1946, Hogarth was bought by Chatto & Windus, which is part of Random House U.K.; in recent years Hogarth has been relatively quiet. Until now.

"I like to say that what began in London in 1917 finds new life in New York in 2012," said Molly Stern, senior v-p and publisher of Crown and head of Hogarth, whose first titles begin appearing in May.

Hogarth aims to continue the Woolfs' tradition of publishing "the newest, most exciting writing" by focusing on "character-driven, voice-driven, issue-driven books that have an awareness of the world," Stern said, adding that Clara Farmer of Chatto & Windus, her equivalent at Hogarth in London, calls them "noisy books." There will be no more than four books a season, which will allow Hogarth "to give each books its due," Stern added.

Among the noisy titles for 2012 (more about these books and the rest of this year's list below):
The Watch by Joydeep Roy-Bhattacharya, the first major novel about the Afghanistan war.
The People of Forever Are Not Afraid by Shani Boianjiu, about women coming of age in the Israeli Defense Forces by one of the National Book Award's "5 under 35" group last year.
The Headmaster's Wager by Vincent Lam, set in the Chinese community in Vietnam during the Vietnam War by the winner of the Giller Prize, Canada's most prestigious literary prize.
I Am Forbidden by Anouk Markovits, a novel by a former member of the Jewish Satmar sect that sheds light on its secrets.
Hogarth is using decidedly modern ways of getting the message about these books out. Many "intense conversations" are already taking place on Twitter, Facebook and GoodReads, Stern said. (Hogarth's website awaits the current redesign of Crown's website.) In the digital age, she continued, "passionate word of mouth can catch like wildfire. Something seen as small back in the day can be as big as anything today. It's just about finding the right books and right elements to communicate about them."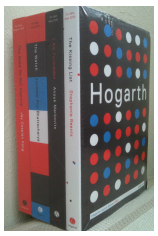 Design is also very important for Hogarth books. One striking example already: Hogarth printed 1,500 copies of ARCs of its first four titles and has packaged them as a collector's set--even hand-numbering the sets.

Some authors will be touring, and Stern said Hogarth is "staying connected with booksellers who are important to our success." Stern has already traveled cross country, introducing many booksellers to Hogarth. Noting that booksellers have such a range of customers whose tastes differ, she said, "I have faith that we can deliver something really special for all of them."

The Hogarth list lends itself to a wider range of publicity because so many titles are issue oriented. For example, earlier this year a Wall Street Journal story about Anouk Markovits called "Providing a Path to a Secular Life" focused on the author's support of Footsteps, an organization that helps ultra-Orthodox and Hasidic people who want to leave their communities.

The revived Hogarth is an unusual transatlantic effort that is marked by "both autonomy and a lot of valuable interdependence," as Stern put it. Hogarth in New York is acquiring books for a range of markets--from North America to world or selected territories--and the London branch is also acquiring and publishing, but will publish only titles that Hogarth in New York plans to publish.

Clara Farmer, publishing director of Chatto & Windus, and Random House U.K. head Gail Rebuck have been, Stern said, "incredibly supportive and trusting" about Hogarth, which she called "a jewel in a crown of many jewels. It's a very healthy partnership that allows a lot of freedom to both parts."

For Stern, "it's an absolute dream come true to start something new and distinctive within Random House." She joined Crown in 2010 after a stint as editorial director of fiction at Viking, where she worked with, among others, Geraldine Brooks, Lev Grossman and David Benioff. "I learned a great deal about publishing fiction from some of the best in business," including Claire Ferraro and Kathryn Court. She also enjoys publishing nonfiction, a Crown emphasis.

Hogarth editors, who share "very good taste and are passionate and persuasive," as Stern put it, include Alexis Washam, a senior editor who was at Penguin and has been at Crown a year and a half; senior editor Lindsay Sagnette, who joined Crown in late 2010 from St. Martin's; and Zachary Wagman, who has been an editor at Vintage Books. "They're doing all kinds of things from contributing commercial nonfiction to Crown to working on Hogarth," Stern added.

You can just see Virginia and Leonard Woolf smiling down on this new incarnation of their labor of love.




The Watch: First Major Novel of the Afghanistan War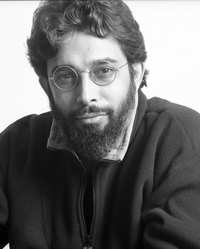 Among the attendees at Joydeep Roy-Bhattacharya's talks and signings to promote his new book, The Watch (June), will be U.S. servicepeople, some of whom he got to know while writing the novel. "I'm trying my best to make sure every audience I address will have vets in them," he said.
In The Watch, an Afghan woman who lost her legs to a bomb rolls herself on a cart across rough terrain to reach an American military base in Kandahar. She demands the return of her brother's body, intent on burying him according to local traditions after his death during a fierce nighttime battle. Some of the soldiers believe she is the grief-stricken sibling she claims to be, while others fear she is a spy or a suicide bomber. Her steadfast presence escalates the already edgy atmosphere at the stark outpost and, as the soldiers argue about what to do next, tensions reach a breaking point.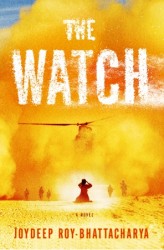 The Watch grew in part out of Roy-Bhattacharya's desire to illuminate the tragically high human cost of war. Research yielded the surprising fact that, while there have been many nonfiction accounts of contemporary conflicts, including that in Afghanistan, it's not a subject that creative writers have explored. The first chapter, originally written as an independent short story, was submitted to the New Yorker and rejected. "Essentially the message was that it was going to be too disturbing for their readership," recalled Roy-Bhattacharya. That got his "dander up." He turned out a first draft of The Watch in about 10 weeks, motivated by "my need to give voice to the voiceless, the statistics, the collateral damage that we no longer even hear about."
Born in India, Roy-Bhattacharya has lived in Eastern Europe and elsewhere and currently resides in Rhinebeck, N.Y. His novels include The Storyteller of Marrakesh, and he previously taught at Bard College and the State University of New York at Albany. Roy-Bhattacharya drew on his background in political science and philosophy for The Watch, which is loosely based on the Greek myth of Antigone, who attempts to secure a proper burial for her brother, deemed a traitor, even though it means risking her life.
During the second phase of writing The Watch, Roy-Bhattacharya spoke with U.S. military personnel for their perspective. "To my surprise I realized as much as the victims of war are voiceless, the people we send to wage war seem equally voiceless," he explained. One of the people to whom the novel is dedicated, an army officer who served in Kandahar, "told me he was very grateful that someone was finally talking about them." Roy-Bhattacharya is planning a novel centering on some of the soldiers from The Watch after they return Stateside.
The responsibility of fiction is to take readers "into the hearts and souls of the characters," said Roy-Bhattacharya. "After going through these personal, enormously wrenching encounters with the American soldiers, I wanted to make absolutely sure I was giving 100% fidelity to their voices. Every character for me represents not just a point of view but in so many cases the people I now know."


I Am Forbidden: Opening Up About Fundamentalism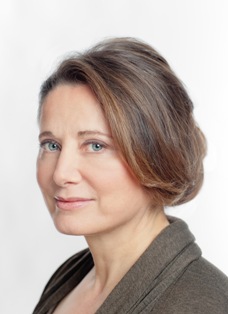 Raised in France in a Satmar home, Anouk Markovits moved to the U.S. at 19 to break away from the insular Hasidic sect. Her path is the opposite of the one the main character, Mila, takes in her novel I Am Forbidden (May).
Rather than share her story in a memoir, as some suggested, Markovits turned to fiction. "I wanted to write a book about people who didn't make the choices I had made--the ones who stay, the ones who are actually fundamentalist," she said. Just as novels had opened her eyes about the outside world, "I was hoping it would permit me to look at the people inside in the same way."
Sweeping from the Transylvanian countryside to Paris to contemporary Brooklyn, I Am Forbidden spans more than 70 years and several generations of one Satmar family. After Mila's parents are murdered, she is taken in by a friend of her father. Unlike her adopted sister Atara, who begins to question the strict fundamentalist doctrine, Mila's religious conviction intensifies and she marries within the faith. When she is unable to conceive the child she so desperately wants, she makes a decision that has far-reaching consequences and risks banishment from the only community she has ever known.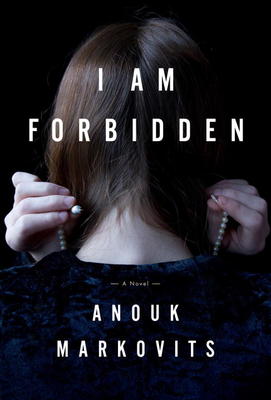 I Am Forbidden is Markovitz's English-language debut (she previously published a novel, Pur Coton, in French) and has been more than a decade in the making, beginning with the events of September 11. "What happened after 9/11 really brought home that fundamentalism is not something one could really run away from," said Markovits. "I realized that even though I had successfully reached the outside world, fundamentalism was still there and that I was in a unique position to explore at least one corner of it."
Markovits wrote I Am Forbidden in English rather than French and over three years deepened her knowledge of the nuances of the language. "It's the kind of level of understanding of a language that takes time," she said. "I had used English only to communicate with. I hadn't used it as a language to shape emotions. That's entirely different." She then spent about seven years crafting the story, which at one point was three times the length of the final version. "I know it sounds crazy, but the longer I worked on it the shorter it got," she said. "Chipping away, getting to the essence."
The author especially feels at home with Hogarth because of the imprint's historic link to Virginia Woolf. "She spoke about women who had things to say and couldn't say them, and I come from an environment where women were never to say anything in public," Markovits said. "And so for me, the connection to Virginia Woolf is particularly wonderful."


The Headmaster's Wager: Remembering Vietnam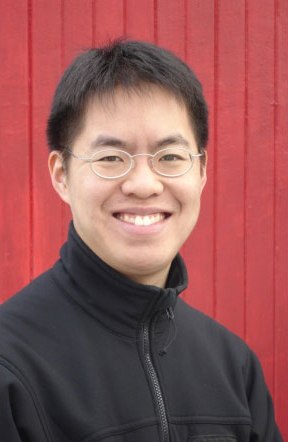 Growing up in a quiet suburb of Ottawa, Canada, Vincent Lam was mesmerized by the recollections relatives shared about their lives as part of the Chinese community in Vietnam in the mid-20th century. "These compelling stories of this wild, violent, passionate country were totally at odds with my own childhood experience," he said.
Lam's colorful family history was a source of inspiration for his debut novel, The Headmaster's Wager, which Hogarth is publishing in August. During the tumultuous years of the Vietnam War, Percival Chen, the headmaster of a respected English academy in Saigon, fiercely clings to his Chinese heritage and ignores the conflict taking place around him. To preserve the school and protect his family, he relies on his connections and wealth to navigate the corrupt, complex landscape until he is finally forced to face the tragedy of everything he has refused to see.
The Headmaster's Wager is based on the experiences of Lam's grandparents and "is very much an homage to them." Percival Chen's real-life counterpart is his grandfather, a gambler and womanizer who made and spent copious amounts of money. "He knew how to have a good time," said Lam. "He was this legendary figure in our family who was both admired for his accomplishments and at the same time kind of a pariah for all the crazy things he did." Percival's ex-wife, Cecilia, has aspects in common with Lam's grandmother, who came from a wealthy shipping family and wed in haste in order to escape Hong Kong after the Japanese invaded during World War II.
Lam had thought about writing a novel set in Vietnam based on his heritage since he was 15 and an aspiring author. Although he wanted to write full time, his parents led him to rethink his plans. "I remember one conversation in which my father helpfully pointed out, 'That's great, you can pursue writing, but keep in mind you do have to eat.' " To earn a substantial living, as well as to engage with the world and garner fodder for his fiction, Lam went into the medical field and is an emergency room physician in Toronto. He won the Scotiabank Giller Prize for his story collection Bloodletting & Miraculous Cures, the youngest writer and the only first-time author to be given Canada's most prestigious literary award.
While serving as a doctor on a ship cruising the Arctic, Lam met Margaret Atwood, who was there as writer-in-residence. Before parting ways, Lam asked if she would take a look at some of his stories. Atwood, who does not typically read manuscripts, agreed after asking Lam if he wanted to hear something nice or her honest opinion. Lam opted for the latter and later received "without a doubt the most exciting e-mail of my life." Atwood's assessment: "Congratulations. You can write."




The People of Forever Are Not Afraid: Coming of Age in the IDF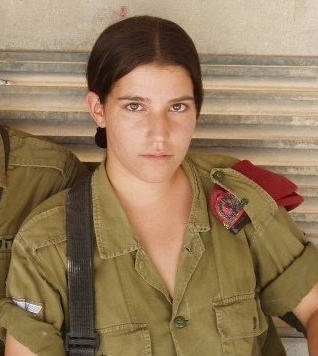 While reading the first few pages of Shani Boianjiu's The People of Forever Are Not Afraid (September), "I could tell immediately it was something special," said senior editor Alexis Washam. Within days, she had preempted the novel about three young women coming of age while serving in the Israeli Defense Forces (IDF).
Meeting 24-year-old Boianjiu in person sealed the deal for Washam. "She represented the way her writing felt to me on the page," Washam said. "She has a deep understanding of the serious issues that underlie her stories but yet she has this kind of enthusiasm and energy of youth that is remarkable."
The People of Forever Are Not Afraid follows three teenage friends from the same Israeli village as they're conscripted into the army, an experience that alters their lives in irrevocable and unpredictable ways. Yael trains marksmen, Avishag stands guard and watches refugees throw themselves at barbed-wire fences, and Lea imagines stories behind the faces passing by her at a border checkpoint. Even as they chat about boys and life after the army, they're aware of an ever more violent world just beyond view and are forever suspended in a single, intense second just before violence erupts.
"What intrigued me is how familiar these girls seem. They have the same preoccupations, the same pop culture interests, and the same kinds of problems that any teenager or early 20-something girl might have," said Washam. "But it's thrown into stark relief when you realize that they're thinking about and gossiping about these things while they're on their way to learn how to stand in a tent full of poison gas."
Shortly after completing a mandatory, two-year stint in the IDF, Boianjiu attended Harvard University and began working on The People of Forever Are Not Afraid. Not only did the military help inspire the setting and circumstances, the environment stimulated her creativity in another way. "Part of the reason why I had so much to say about the army was the army itself," she said. "I had four- or eight-hour guarding shifts, which left me a lot of time to imagine stories."
Several months after Washam acquired The People of Forever Are Not Afraid, Boianjiu was selected as one of the National Book Foundation's "5 Under 35" in 2011. She was chosen by novelist Nicole Krauss, who had been shown some of her writing by the Israeli publisher they share. "I jokingly told him he should send her my stories," Boianjiu said. "I never thought he'd actually do it."
Part Romanian and part Iraqi, Boianjiu grew up in a small town near the Lebanese border. "These few details of her biography already tell us much about the tensions she was born into," noted Krauss in a statement for the "5 Under 35" celebration event. "She has found a way to expose the effects of war and national doctrine on the private life of the individual, this time the young ones. So her subject is serious, but lest I make her work sound in any way heavy let me point out how funny Boianjiu is, how disarming and full of life. Even when she is writing about death, Shani Boianjiu is more full of life than any young writer I've come across in a very long time."


More Hogarth Titles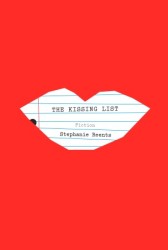 The Kissing List by Stephanie Reents (May 22)
This inventive debut follows a group of overeducated twentysomethings desperate to find meaning and connection in a world that seems to offer ever-diminishing returns. Reents's fiction has been included in The O. Henry Prize Stories and she has been a Bread Loaf Conference Scholar, a Stegner Fellow and a Rhodes Scholar.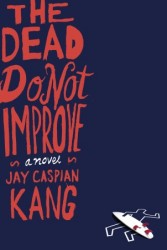 The Dead Do Not Improve by Jay Caspian Kang (August 7)
This debut novel--at once hilarious, moody and inventive--tears through the streets of San Francisco with a tale of murderous intrigue, hippie detectives and an MFA student on the run.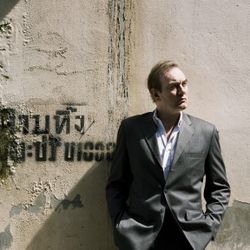 The Forgiven by Lawrence Osborne (September 25)
A stylish, haunting novel by Lawrence Osborne, the literary travel writer known for intimate, atmospheric portrayals of life abroad. Set in the Moroccan desert and reminiscent of Paul Bowles and Andre Dubus III, The Forgiven is a haunting tale of a deadly accident and the reverberations it has on the lives of a group of Moroccan Muslims and Western visitors who converge at a luxurious ksar during a decadent weekend-long party.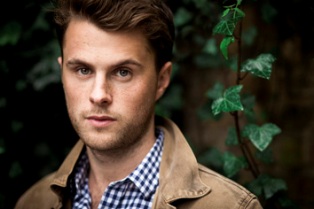 Noughties by Ben Masters (October 9)
Ben Masters, who is currently working on a Ph.D. at Cambridge, has written a thoroughly modern coming-of-age story full of style, heart and humor. Eliot Lamb--for all his mastery of literary theory, postmodern novels and classic poetry--is going to be dragged into adult life, whether he likes it or not.