Shelf Awareness for Wednesday, April 18, 2012

News
Bookstore Sales Drop 4.1% in February
February bookstore sales fell 4.1%, to $1.05 billion, compared to February 2011, according to preliminary estimates from the Census Bureau. For the year to date, bookstore sales have fallen 1.9%, to $3.06 billion.

In January, bookstore sales were even with January 2011.

Total retail sales in February rose 10.2%, to $379.2 billion, compared to February 2011. For the year to date, total retail sales have risen 8.2%, to $742 billion.

Note: under Census Bureau definitions, bookstore sales are of new books and do not include "electronic home shopping, mail-order, or direct sale" or used book sales.




Fiction Category Backlash: No Prize for Pulitzer Board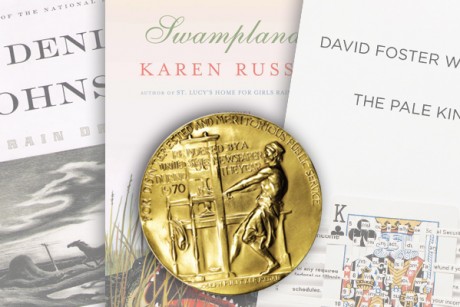 Fallout continued from Monday's "no award" announcement in the Pulitzer Prize fiction category.

On NPR's Morning Edition, Pulitzer fiction judge Susan Larson said she and the other jurors--Maureen Corrigan and Michael Cunningham--are "shocked... angry... and very disappointed" that the Pulitzer board couldn't reach a majority decision from among the three recommended books: Denis Johnson's Train Dreams, Karen Russell's Swamplandia! and the late David Foster Wallace's The Pale King.

"This was a lot of work," Larson added. "I think we all would have been happy if any of [the three] books had been selected." Regarding the board's motives, she observed: "Their deliberations are confidential and they don't give us any feedback."

Maureen Corrigan told the New York Times she was also shocked by the failure of the board to choose a winner: "When I heard, the first word that went through my head was 'inexplicable.' Then the second reaction was just anger on behalf of these three novels." She also rejected criticism the Pulitzer board might have considered the three nominees too unconventional. "I've heard that theory," she said. "If they didn't think that these three nominations were somehow within the regulations that they have set out, then they should have made that clear at the time that we nominated them."

Doubleday suggested the Twitterverse choose its own Pulitzer winner (using the hashtag #TwitterPulitzer), and later announced that "based on the votes, the #TwitterPulitzer would go overwhelmingly to @TejuCole for Open City. The Bronze Hashtag is in the mail!"

Sarah McNally, owner of McNally Jackson Books in SoHo, said she would present her own awards to The Great Night by Chris Adrian, We the Animals by Justin Torres and Pym by Mat Johnson.

In a New York Times Op-Ed piece, author and bookseller Ann Patchett wrote that "most readers hearing the news will not assume it was a deadlock. They'll just figure it was a bum year for fiction. As a novelist and the author of an eligible book, I do not love this. It's fine to lose to someone, and galling to lose to no one." As a reader, she found the result "infinitely more galling" because of the number of good books published last year.

"If I feel disappointment as a writer and indignation as a reader, I manage to get all the way to rage as a bookseller," Patchett added. "The Pulitzer Prize is our best chance as writers and readers and booksellers to celebrate fiction. This was the year we all lost."

"It's the most significant award in American letters and it's a shame the jury couldn't find a work of fiction this year," said Paul Bogaards, director of publicity at Knopf (which published Swamplandia!) in an Associated Press article. "The Pulitzer makes sales. It's a prize that can change the career trajectory of a writer."

Bogaards told the New York Times that in "years past it's the Pulitzer winner that captures all the attention and all the sales. But since this year there was not a winner and there's much conversation about the finalists, this may be an opportunity and a catalyst for sales."

Michael Pietsch of Little, Brown also found reason to be optimistic: "It's wonderful that the Pulitzer nominating committee recommended The Pale King to the judges. Anything that brings readers to David's brilliant novels, especially his great novel Infinite Jest, is a good thing!"

Feeling the need to "fill the gap," the Wall Street Journal's Speakeasy blog asked "some notable book critics and writers which work of fiction they would have awarded the Pulitzer Prize, if they had their druthers." Slate book review editor Dan Kois opted for one of the three finalists, calling Train Dreams "a lasting masterpiece of tone and intuition, powerful and tragic, that I'll remember forever. I don't know if the fact it was a novella--and a slim one at that, 128 pages and biiiig type--turned the board against it. Too bad they blew it!"



Amazon: License to Publish... James Bond; Aussie Warehouses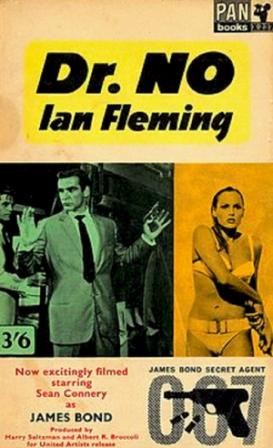 Amazon Publishing has acquired a 10-year license for North American rights to the entire list of James Bond books by Ian Fleming in print and e-book, as well as Fleming's two works of nonfiction, Thrilling Cities and The Diamond Smugglers. Jonny Geller, managing director at Curtis Brown, negotiated the agreement between Amazon and Ian Fleming Publications Ltd. The titles will be reissued by Amazon Publishing's Thomas & Mercer imprint beginning this summer.

The Wall Street Journal reported that Amazon will make the paperback editions available to all retailers, but digital titles will be initially available only via Amazon's Kindle e-book store. "Beyond that we are in the process of making a determination," said a spokeswoman for the company.

---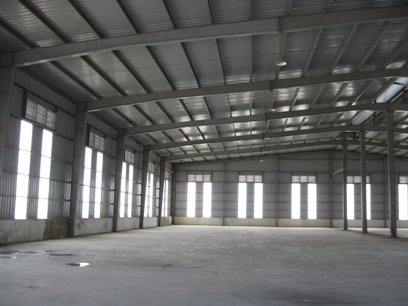 In a "move that will make Australia's bricks and mortar retailers shudder," Amazon may be in the market for a warehouse in the country, the Sydney Morning Herald reported, adding that "the global giant, which made its name as an online book seller, is now said to be turning its eyes to the Asia-Pacific region.... Agents say the group has been making it known in real estate circles that its expansion plans will include Australia, due to the supply of good-quality warehouses at attractive rentals."

The Herald also noted that the Internet is now accounting for more than 10% of retail sales in the country, but "goods bought on the Internet need to be stored and then distributed and while courier services such as DHL and Australia Post can deliver within 24 hours, having a local presence for Amazon is considered more cost-efficient."



Fifty Shades of Grey for Bookstore Sidelines Buyers?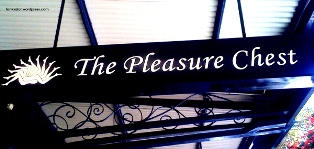 The bestselling phenomenon that is Fifty Shades of Grey by E.L. James has affected another retail category, which might--or might not--prove of interest for booksellers looking to diversify their sidelines inventory. The Los Angeles Times reported that the accountant for the Pleasure Chest, "a high-end West Hollywood sex shop," recently noticed a curious spike in sales, with new customers who had read the novel asking for "some products described in the book. Now the Pleasure Chest is organizing 'Fifty Shades of Pleasure' workshops at its West Hollywood, Chicago and New York locations."

Kristen Tribby, director of creative development and strategy at the Pleasure Chest, said, "We've had all these women coming in saying, 'Where do you keep your mommy porn?' Or a man will come in and say, 'My wife's reading this book. She attacked me three times last week. I've been married for 20 years and we rarely have sex three times in one week....' It is kind of opening up their sex life."



Poetry Parnassus Gears Up for London Summer Olympics
As the 2012 London Olympics get underway, poets from around the world will "gather on the banks of the Thames this summer in an attempt to recreate the poetic spirit of the ancient Olympic Games," the Guardian reported. Poetry Parnassus, part of the finale of the Cultural Olympiad, is a series of events "inspired by epinicians, poetry commissioned as part of the ancient Olympic Games in Greece" and will take place at the Southbank Centre from June 26 to July 1.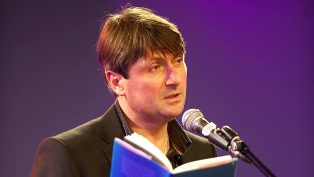 Thousands of nominations were received from the public to help select a poet from each of the 204 competing Olympic nations. A panel of experts, which is narrowing the field, has confirmed the attendance of 140 poets, ranging from Kazakhstan's 24-year-old Akerke Mussabekova to 83-year-old Anise Koltz from Luxembourg. Also expected to attend are Jo Shapcott (Great Britain), Seamus Heaney (Ireland), Wole Soyinka (Nigeria), Kay Ryan (U.S.), Bill Manhire (New Zealand), John Kinsella (Australia), Jang Jin Seong (North Korea), Luljeta Lleshanaku (Albania), Gioconda Belli (Nicaragua) and Didier Awadi (Senegal). Organizers are still looking for artists from 23 countries and welcome suggestions.

Poetry Parnussus is led by the Southbank Centre's artist-in-residence Simon Armitage and artistic director Jude Kelly. "I'm delighted and amazed that it's happening," said Armitage, who called the festival "a big sort of fair, where people are bringing their wares and putting them on display. It's our own Olympic event, which is non-competitive and celebrating the ancient democratic art form of poetry." Each poet is contributing a poem to The World Record, an anthology that will be available on June 26 from Bloodaxe Books.



Obituary Note: Dora Saint aka Miss Read
Dora Saint, who wrote the bestselling Fairacre novels under the pseudonym Miss Read and "made real the idea of the English village school as a sane and safe haven for those growing up after the second world war," has died, the Guardian reported. She was 98.



Notes
Image of the Day: Veterans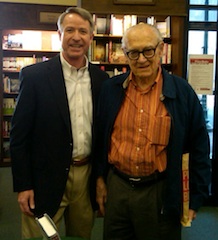 At a recent event hosted by Prince Books, Norfolk, Va., (l.) Kirk S. Lippold, author of Front Burner: Al Qaeda's Attack on the USS Cole (PublicAffairs) and commander of the Cole when it was attacked, posed with World War II and Korean War veteran Norton Girault.


Young Bookseller Focus: Jeff Waxman
This is the first in an occasional series of interviews of young, smart booksellers who are both the present and the future of bookselling--and whose enthusiasm and presence are encouraging many older folks in the industry who feared they might be a dying breed. Our intrepid reporter is George Carroll, an independent publishers rep and principal of Redsides Publishing Services.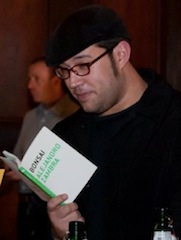 Jeff Waxman, 26, is a bookseller at the Seminary Co-op's 57th Street Books in Chicago, a promotions manager at the University of Chicago Press and an erstwhile reviewer of books and editor of reviews. He began working at the Seminary Co-op Bookstores in 2007.

You work for arguably the best academic bookstore and the most prestigious university press in the country. Have you peaked early?

If this is the pinnacle, how could I possibly complain? So far, it's been my honor to work with people I admire while doing the things I love. One should be so lucky, right? If I can still say that at the end of my life, then my only regrets will be the five or ten times I've left the house without a book in hand.

You're involved with the Best Translated Book Award and you do publicity and marketing for Seagull Books, among others. What started your interest in literature in translation?

The short answer is this: I got started in publishing when I worked at Dalkey Archive Press and it was there that I learned how few publishers were putting out original translations and how high the barrier for translation into English has become. But because of that extra barrier, because of the cost and effort of finding that special book and translating it, only some very serious talents make the trip. In translation, you're really getting the best of world literature.

Do you read other languages?

I read only in English, so I gravitate toward that. It's almost always enough and I am comforted by the fact that my parochialism feeds hungry translators. It's thanks to talented translators that I don't have to ask where a book is from before I let myself read it and love it. And when I read it, I only really have to ask myself if it's good.

Seems that more than one thing needs to happen for a book to reach its market--the New York Times, the Wall Street Journal, the New York Review of Books aren't always enough. How do you reach nontraditional media?

I always thought that the review media was the nontraditional way for books to come to market. Talking about books with friends at parties, singing their praises to strangers in cafes, arguing about them in the street--I think that's the traditional way for a book to be discovered.

Can you say something about the value of social networking?

I don't know exactly what social networking is or what it isn't. So many of my friendships are built first on a shared affinity for books that I don't know where friendship stops and "networking" starts. I'm not alone in this, either. The University of Chicago Press has a great book coming out this summer--Solidarity in Strategy by Lyn Spillman--that addresses this sense of community in the professional world.

I think the separation of work from life is for people who hate one or the other or both, or for people who are just completely turned off from nine to five. That separation is not for me and it's not for most of my friends in publishing and bookselling. This is our life's work. We're not just warming the bench and paying rent, we're keeping the fires lit, maintaining a civilization.

What future do you foresee for the printed book?

Ceaseless. Unending. Constant. Damn near eternal on acid-free paper. Even in some kind of Twilight Zone scenario in which I'm the only one left, I'll print the books myself. Broken glasses and all. It might not be pretty.


Cash Mob of the Day: St. Mark's Bookshop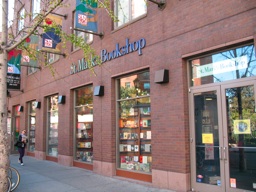 St. Mark's Bookshop in New York City, which has been struggling for survival, was the target of a cash mob on Sunday. The blog Tripping with Marty offered photo coverage of all the book-buying action.



Karen Schechner Joining Kirkus Reviews
Karen Schechner, senior editor at the American Booksellers Association, where she has worked for nine years, is joining Kirkus Reviews as senior editor of its Indie section. Her last day at the ABA is Friday.


Book Trailer of the Day: The Republic of Nature
The Republic of Nature: An Environmental History of the United States by Mark Fiege (University of Washington Press).


Media and Movies
Media Heat: William H. Gass on KCRW's Bookworm
This morning on Imus in the Morning: Lynn Sherr, author of Swim: Why We Love the Water (PublicAffairs, $25.99, 9781610390460).

---
Today on the Martha Stewart Show: chefs David Bouley, Tom Colicchio, Larry Forgione, Patrick O'Connell, Alfred Portale, Eric Ripert and Jean-Georges Vongerichten will appear to commemorate The James Beard Foundation's Best of the Best: A 25th Anniversary Celebration of America's Outstanding Chefs (Chronicle, $60, 9780811874663) and the work of the foundation over the past 25 years.
---
Tomorrow morning on Good Morning America: Vanessa Williams, author of You Have No Idea: A Famous Daughter, Her No-nonsense Mother, and How They Survived Pageants, Hollywood, Love, Loss (and Each Other) (Gotham, $28, 9781592407071). She will also appear on Access Hollywood Live and Piers Morgan Tonight.

---

Tomorrow on NPR's Diane Rehm Show: Ross Douthat, author of Bad Religion: How We Became a Nation of Heretics (Free Press, $26, 9781439178300).

---

Tomorrow on KCRW's Bookworm: William H. Gass, author of Life Sentences: Literary Judgments and Accounts (Knopf, $28.95, 9780307595843). As the show put it: "Novelist, essayist and philosopher William Gass discusses the aesthetic structure of the sentence. He discloses the intricate net of inter-relationships that produce meaning in fiction. We play with a simple sentence, examine a complex sentence by Henry James and praise the work of Gertrude Stein and Katherine Anne Porter."

---

Tomorrow night on the Daily Show: Judy Smith, author of Good Self, Bad Self: Transforming Your Worst Qualities into Your Biggest Assets (Free Press, $26, 9781451649994).

---

Tomorrow night on the Colbert Report: Cornel West and Tavis Smiley, authors of The Rich and the Rest of Us: A Poverty Manifesto (SmileyBooks, $12, 9781401940638).




Visuals: Hemingway & Gellhorn Trailer
"Someone better start polishing the Emmys," Entertainment Weekly observed in showcasing a new trailer for HBO's Hemingway & Gellhorn, starring Clive Owen and Nicole Kidman in the title roles. The film airs May 28.



Books & Authors
Awards: Griffin Poetry Prize
The international and Canadian shortlists for the 2012 Griffin Poetry Prize have been announced. Judges Heather McHugh, David O'Meara and Fiona Sampson each read 481 books of poetry from 37 countries, including 19 translations. The winners of the $65,000 international and Canadian prizes will be named June 7. This year's finalists:

International
Night by David Harsent (Faber & Faber)
The Chameleon Couch by Yusef Komunyakaa (FSG)
November by Sean O'Brien (Picador)
Sobbing Superpower: Selected Poems of Tadeusz Różewicz, translated from the Polish by Joanna Trzeciak (Norton)

Canadian
Methodist Hatchet by Ken Babstock (House of Anansi Press)
Killdeer by Phil Hall (BookThug)
Forge by Jan Zwicky (Gaspereau Press)



Attainment: New Titles Out Next Week
Selected new titles appearing next Tuesday, April 24:
Prague Winter: A Personal Story of Remembrance and War, 1937-1948
by Madeleine Korbel Albright (Harper, $29.99, 9780062030313) chronicles the former Secretary of State's experiences as a child.

The Wind Through the Keyhole: A Dark Tower Novel
by Stephen King (Scribner, $27, 9781451658903) revisits the menacing Mid-World of gunslinger Roland Deschain.
Lots of Candles, Plenty of Cake
by Anna Quindlen (Random House, $26, 9781400069347) is the memoir of the longtime journalist.
Martha's American Food: A Celebration of Our Nation's Most Treasured Dishes, from Coast to Coast
by Martha Stewart (Clarkson Potter, $40, 9780307405081) includes 200 recipes.
That Said: New and Selected Poems
by Jane Shore (Houghton Mifflin Harcourt, $22, 9780547687117) is a collection of poems written over five decades.
Afterwards: A Novel
by Rosamund Lupton (Crown, $25, 9780307716545) tells the story an injured mother and daughter in the aftermath of a fire.
The First Warm Evening of the Year
by Jamie M. Saul (Morrow, $24.99, 9780061449727) is a romance novel.
Do Not Ask What Good We Do: Inside the U.S. House of Representatives
by Robert Draper (Free Press, $28, 9781451642087) follows several members of the current House through a dramatic, bruising legislative session.
Now in paperback:
SEAL Team Six: Memoirs of an Elite Navy SEAL Sniper
by Howard E. Wasdin and Stephen Templin (St. Martin's Griffin, $15.99, 9781250006950).


Book Brahmin: Clyde Phillip Wachsberger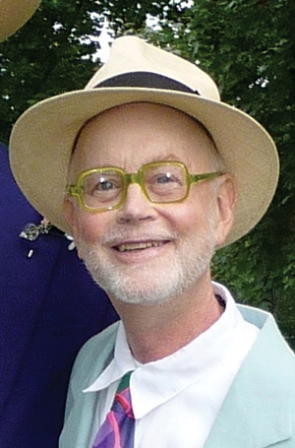 Clyde Phillip Wachsberger was an artist, gardener and writer who lived in Orient on Long Island's North Fork. His published books include Daffodil; Rose; and Of Leaf and Flower: Stories and Poems for Gardeners, which he co-edited with his partner, Charles Dean, and for which his illustrations won the Garden Writers Association award for best book illustration. He completed our Brahmin questionnaire before his death in November 2011. Farrar, Straus & Giroux published his memoir, Into the Garden with Charles, on April 10, 2012.
On your nightstand now:
A Time of Gifts, a memoir by Patrick Leigh Fermor. I looked for it after a friend recommended In Tearing Haste: Letters Between Deborah Devonshire and Patrick Leigh Fermor. I had never heard of Fermor; his memoir interests me more than the letters. The memoir records in extraordinary detail the sights, sounds, smells, music, landscape and the people he met from of every strata of society as he walked across Europe in a time of turmoil, 1933.
Favorite book when you were a child:
Auntie Mame by Patrick Dennis. I read it when I was 10, and it gave me hope that I could find an escape from my humdrum suburban life.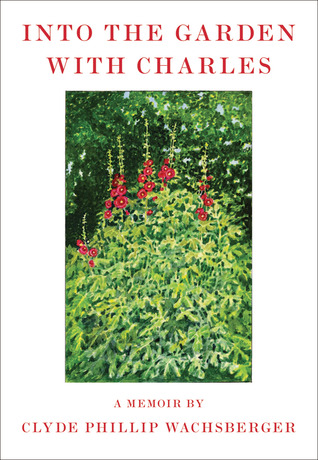 Your top five authors:
Herman Melville, Henry James, John Fowles, Denton Welch and Willa Cather.
Book you've faked reading:
Babbitt by Sinclair Lewis--a high school assignment, one of many I faked.
Book you're an evangelist for:
I try not to be an evangelist for anything.
Book you've bought for the cover:
I have never bought a book for its cover.
Book that changed your life:
There is no one book that changed my life, but almost every book that I have read has opened a new doorway for me.
Favorite line from a book:
From Henry Mitchell on Gardening, a superb collection of his Washington Post "Earthman" columns: "A gardener's life is full of woe." Any gardener will understand.
Book you most want to read again for the first time:
The Volcano Lover by Susan Sontag, for its combination of historical detail and imaginative reinvention of a period. I read it once and have been wanting to reread it ever since.


Book Review
Children's Review: Martin on the Moon
Martin on the Moon by Martine Audet, trans. by Sarah Quinn, illus. by Luc Melanson (Owlkids, dist. by PGW, $15.95 hardcover, 32p., ages 4-up, 9781926973166, April 2012)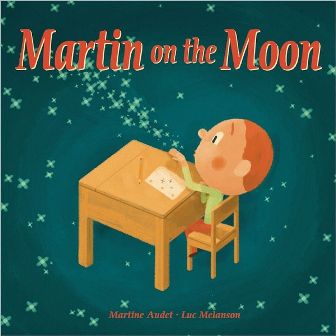 This charming picture book (first published as Xavier-la-lune) is an homage to imagination masquerading as a first-day-of-school story.
Martin's daydreams help him cope with a new classroom. "My name is Martin," he begins, then adds, taking in the other students, "I wonder what their names are." His teacher's hair is the same color as his cat Happy, and her pink cheeks remind him of his Mum Mum, "[but] she doesn't have Mum Mum's big smile." Luc Melanson deftly depicts the boy's thought process with a spot image of Happy above the text, and a full-bleed illustration of Martin's teacher at the head of the classroom, her hair color matched to the cat's fur and sculpted to resemble the cat's ears, her eyes the same shape and shade as the feline's. The line about his Mum Mum's smile sends Martin off on a stream-of-consciousness reverie. Her "smile is as wide as the river," he thinks, and is flooded with memories of a summer's drive along the river. He tries to reel himself back: "[T]oday is the first day of school, and I'm here to learn.... No walking on the moon today." This is clearly a familiar strategy.
When his teacher spies him daydreaming, she asks, "Where are you, Martin? On the moon?" But she says it with "a smile as wide as the river," and draws him back into the class's activities. Martine Audet creates a curious hero and a classroom environment where he can flourish, and Melanson's visual mix of the literal and the symbolic is spot-on for early elementary students. --Jennifer M. Brown
Shelf Talker: Martin uses his vivid imagination to cope on the first day of school, linking the unfamiliar with the familiar, to feel more at home.