Shelf Awareness for Monday, April 30, 2012

News
B&N and Microsoft Form Joint Venture
Whoa!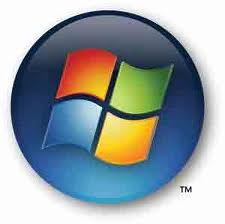 Barnes & Noble and Microsoft have formed a partnership in a new B&N subsidiary--temporarily called Newco--that consists of B&N's digital business and B&N College. Microsoft is making a $300 million investment in Newco for a 17.6% equity stake; B&N will own the other 82.4% of the company. The deal values the new company at $1.7 billion.
Wall Street is liking the news: in pre-market trading, B&N stock is up 77.6%, to $24.29 a share.
Newco "will have an ongoing relationship" with B&N's bricks-and-mortar stores and aims, as B&N and Microsoft put it, to "build upon the history of strong innovation in digital reading technologies from both companies. The partnership will accelerate the transition to e-reading, which is revolutionizing the way people consume, create, share and enjoy digital content."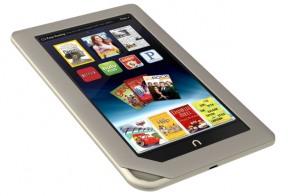 B&N, which announced in January that it was considering "the strategic separation of its digital business in order to maximize shareholder value," said today that it "intends to explore all alternatives for how a strategic separation of Newco may occur. There can be no assurance that the review will result in a strategic separation or the creation of a stand-alone public company, and there is no set timetable for this review."

TechCrunch interpreted the news this way: "Barnes & Noble has found a new, major partner in its fight to get an edge over Amazon and Apple in the heating up market for e-books and the devices being used to consume them.... The news leaves the door open for B&N to eventually spin [the Nook and college operations] off into a separate business altogether--or sell them to Microsoft. And it leaves a big load of questions about what B&N will do next with the Nook, which is build on a forked version of Google's Android platform."

The first tangible result of the partnership is a Nook application for Windows 8, allowing "hundreds of millions" of Windows customers around the world access to B&N's online bookstore.

As part of the partnership, B&N and Microsoft have settled their patent litigation, and B&N and Newco will pay royalties to Microsoft for patents on Nook e-readers and tablets.

B&N CEO William Lynch called the moves "important parts of our strategy to capitalize on the rapid growth of the Nook business, and to solidify our position as a leader in the exploding market for digital content in the consumer and education segments." The new company and partnership will "significantly expand the business."

B&N and Microsoft said including B&N College is "an important component of Newco's strategic vision" in part because Nook Study software "will provide students and educators the preeminent technology platform for the distribution and management of digital education materials in the market."




Texas Taxes: Amazon Agrees to Collect Sales Tax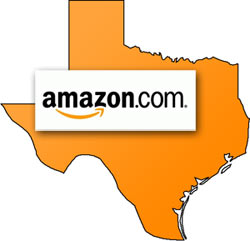 Last Friday, Amazon.com made another deal with a state to collect sales tax: in this case it's Texas, and the e-tailer will begin collecting the state's 6.25% sales tax on July 1, according to Reuters (via the Chicago Tribune). Earlier in the week, Amazon agreed to collect Nevada's 8.1% sales tax, starting on January 1, 2014.

Under the Texas deal, the state is withdrawing its demand that Amazon pay it $269 million for uncollected sales tax, interest and penalties between 2005 and 2009. The company also promised to create at least 2,500 jobs and make $200 million in capital investments in the state. In 2010, after Texas sent Amazon its bill, the company sued the state and closed its Irving distribution center.




Spanish-Language Children's Store Opens in Calif.
Let's Read in Spanish, which specializes in Spanish-language literature and learning materials, has opened in San Jose, Calif., according to the Mercury News.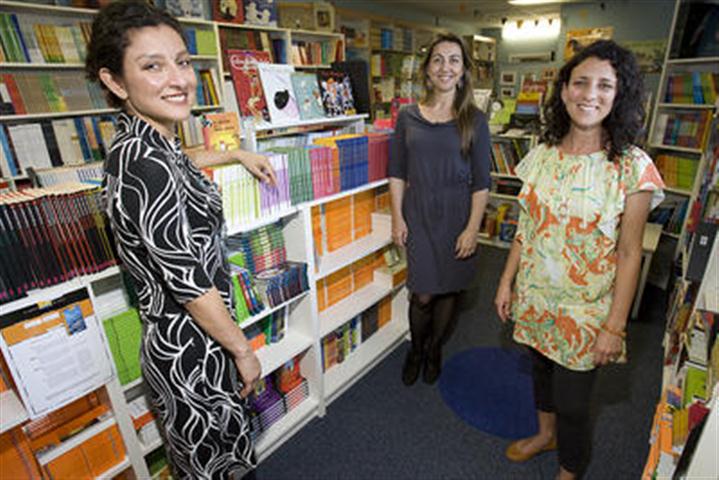 The store was founded by three mothers of children in a Spanish-language immersion school: Natalia Mercadal, originally from Argentina; Claudia Knigge, from Mexico; and Guadalupe Gervas, from Spain.

After trying to supplement materials with books they brought back from their native countries on visits, the trio decided to open a store and make the process easier. "We saw the need for the schools to have authentic literature, especially for teachers in the Spanish immersion schools," Mercadal said.

As the paper wrote, "in true Silicon Valley fashion, they started their venture in Gervas' garage, which they affectionately called tiendita, meaning little store. The trio took orders at book fairs and through word of mouth as one Spanish teacher would tell another. Marketing hasn't been necessary."

The new store has more than 5,000 titles, including books with CDs, music books, dictionaries, social studies and science books, posters and teaching materials. Most titles are imported.

Let's Read in Spanish is located at 1102 Bird Ave., Suite 20, San Jose, Calif. 95125; 408-564-7370.




Congratulations: Mystery Lovers Bookshop Sold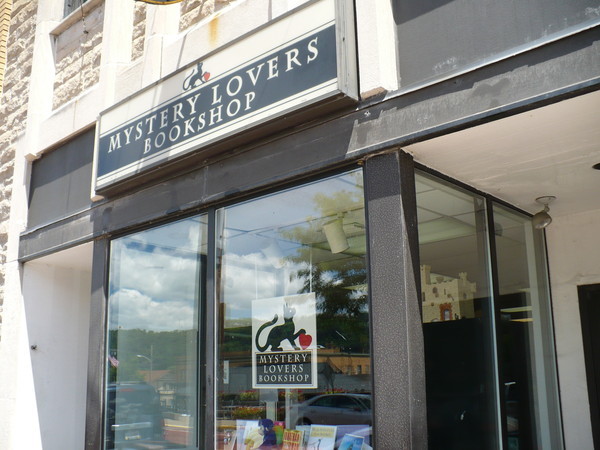 Richard Goldman and Mary Alice Gorman, owners of the Mystery Lovers Bookshop, Oakmont, Pa., for 22 years, are selling it to Laurie Miller Stephens. In February, the couple announced they wanted to sell the store and retire.

In her 35-year career, Stephens has been a bookseller, librarian and director of a lecture series and, as Goldman and Gorman said, "owning a bookstore has been a life-long dream for her."

After graduating from library school, Stephens worked in both public and school libraries and then at several bookstores, mainly the Toad Hall Bookstore, the children's bookstore in Austin, Texas. Most recently she has been head of the Arts & Letters Live literary series at the Dallas Museum of Art, where she has overseen more than 35 author events a year.

She said, "I showcase authors like rock stars and have readers singing their praises. A good mystery exercises both sides of the brain: while the left is lining up the data like good little soldiers, the right is trying out all possible guerrilla solutions."

Stephens is moving to the Pittsburgh area soon; Goldman and Gorman will stay on through the summer "for a smooth transition," then visit grandchildren in Illinois and California, travel and take their first holiday season vacation in more than 22 years.

Goldman and Gorman talked with 13 prospective owners. Goldman said, "This was a difficult decision after so many friends and so much fun over the last 22 years. Now the store is on firm financial ground, with increased sales, 25% of revenue from the online business and an outstanding reputation. We needed to find a person who was the whole package to continue the store and book-loving community that supports indy bookselling. That's Laurie."




Left Bank Books Moving to Belfast, Maine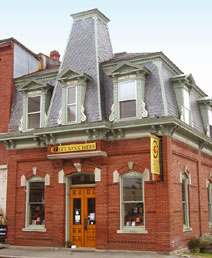 Left Bank Books, Searsport, Maine, is moving to Belfast, into space that will be about a third larger with "a regular, rectangular layout, which will allow them more room for their books and special events," according to the Bangor Daily News. The store will open in June.

"It's very bittersweet," said Marsha Kaplan, who owns the store with Lindsay McGuire and Barbara Klausmeyer. "Our building is so lovely, but we are just tight, tight, tight. When we have our programs, like this one on Sunday [part of the Winter Lyceum series], we say, 'Gee, we hope too many people won't come,' which we realized is a silly way to run a business. It's purely a matter of elbow room."

Left Bank Books will join several other bookstores in Belfast, including Artisan Books & Bindery, BellaBooks and the Old Professor's Bookshop. In addition, the gift shop Beyond the Sea sells books, and Out on a Whimsy sells children's books.

The town will hold its second annual Belfast Bound Book Festival, July 27-29. "Our goal is to have Belfast be known as a city of books," said Dorothy Havey, director of Our Town Belfast. Last year's festival featured 33 authors.




Toni Morrison to Receive Medal of Freedom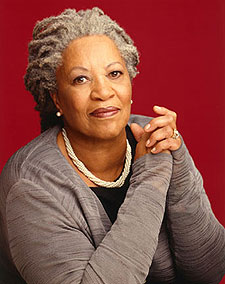 Author Toni Morrison was one of 13 people named by President Barack Obama to receive the nation's highest civilian honor, the Presidential Medal of Freedom, which is presented to "individuals who have made especially meritorious contributions to the security or national interests of the United States, to world peace, or to cultural or other significant public or private endeavors." This year's recipients will be honored at the White House later this spring.

"These extraordinary honorees come from different backgrounds and different walks of life, but each of them has made a lasting contribution to the life of our Nation," President Obama said. "They've challenged us, they've inspired us, and they've made the world a better place. I look forward to recognizing them with this award."



Notes
Image of the Day: More Reading Time for Beth Puffer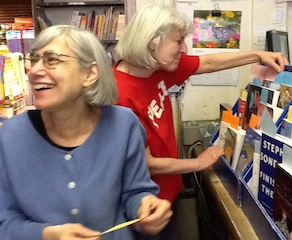 After 25 years as manager of the Bank Street College Bookstore in New York City, Beth Puffer has retired. Last Thursday at a party in her honor, her staff gave her one adult book for every year of service. One comment: "You read the Rick Riordan this year, this is the grown-up book you didn't have time for."


Happy 40th Birthday, Toad Hall!
Happy 40th birthday to Toad Hall Bookstore, Rockport, Mass., which is turning 40. The Cape Ann Beacon has a long tribute to the store, which will celebrate throughout the year.


Common Good Books Gala Re-Opening Celebrations
Common Good Books, which opened in its new location in St. Paul, Minn., April 9, is hosting three events this week as an official grand opening, according to the Pioneer Press.

Tomorrow evening is the spring poetry free-for-all at Macalester College's chapel, across from the bookstore. Wednesday night owner Garrison Keillor and two Prairie Home Companion regulars will do a dramatized reading from Keillor's new novel, Guy Noir and the Straight Skinny. And on Thursday, the store hosts "Tell Garrison a Story," at which attendees can tell a story, and Keillor will ask them questions.




Adrienne Rich: An Appreciation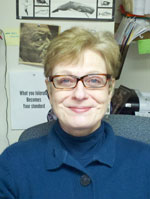 Lucy Kogler, manager of Talking Leaves, Buffalo, N.Y., and president of the New Atlantic Independent Booksellers Association, writes about Adrienne Rich, who died a month ago:

Adrienne Rich is survived by her poems, essays and ethos as infused into the collective and individual memories of those who met her, heard her read, read her and used her as example of how to live a life of engagement in the world of poetry and politics.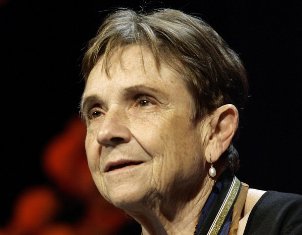 The first time I heard her read was in Buffalo in the early '80s. On stage in a run-down, defunct movie theater, she and Audre Lourde read to an audience of women and a handful of men. To use a phrase of the time, she spoke truth to power. We sat enthralled.

It gave me solace knowing she was in the world these last 30 or so years creating, ideas such as:

"...yet it has always been true that poetry can break isolation, show us to ourselves when we are outlawed or made invisible, remind us of beauty where no beauty seems possible, remind us of kinship where all is represented as separation."

The next time I heard her read, also in Buffalo, I was a bookseller. I met and talked with her. She mostly sat, walked with a cane, was tiny, radiated a ferocity of spirit and intellect, and spoke with a gentle timbre that belied the radical content of her verse.

Ad. Rich, as I have always thought of her, as if her name defined her function, adding to and enriching our culture, was a radical example of metamorphosis through language: struggling daughter-in-law to liberated lesbian, Yale Younger Poet to elder statesperson in the pantheon of poets.

Let us hear and live her words this April and every month from now on. From "Defying the Space That Separates Us": "We need poetry as living language, something that is still spoken, aloud or in the mind, muttered in secret, subversive, reaching around corners, crumpled into a pocket, performed to a community, read aloud to the dying, recited by heart, scratched or sprayed on a wall. That kind of language."

Amen to all that.




How Publishing Works: Star Wars Action Figures Edition
"Publishing explained with Star Wars figures" is the latest video from author James Renner, who is currently on his "Crazy Stupid Fast 2012 Booktour" to promote his novel The Man from Primrose Lane.



Book Trailer of the Day: The Family Corleone
The Family Corleone by Ed Falco (Grand Central). This trailer about this prequel to The Godfather was filmed on location in Queens and in the publisher's offices.


Media and Movies
Media Heat: Zach Wahls on My Two Moms
Today on NPR's Diane Rehm Show: Marilu Henner, author of Total Memory Makeover: Uncover Your Past, Take Charge of Your Future (Gallery, $26, 9781451651218).

---

Today on the View: Lady Colin Campbell, author of The Queen Mother: The Untold Story of Elizabeth Bowes Lyon, Who Became Queen Elizabeth the Queen Mother (St. Martin's Press, $29.99, 9781250018977).

---

Today on MSNBC's Politics Nation: Robert Draper, author of Do Not Ask What Good We Do: Inside the U.S. House of Representatives (Free Press, $28, 9781451642087).

---

Today on Connie Martinson Talks Books: Edward Humes, author of Garbology: Our Dirty Love Affair with Trash (Avery, $27, 9781583334348).

---

Today on ESPN's Outside the Lines: Chris Spielman, co-author of That's Why I'm Here: The Chris and Stefanie Spielman Story (Zondervan, $24.99, 9780310336143).

---

Tonight on the Daily Show: Zach Wahls, author of My Two Moms: Lessons of Love, Strength, and What Makes a Family (Gotham, $26, 9781592407132). He will also appear tomorrow on Imus in the Morning and MSNBC's Last Word with Lawrence O'Donnell.

---

Tonight on the Colbert Report: Diane Keaton, author of Then Again (Random House, $16, 9780812980950). She will also appear on Ellen.

---

Tomorrow morning on MSNBC's Morning Joe: Steve Coll, author of Private Empire: ExxonMobil and American Power (Penguin, $36, 9781594203350). He will also appear on Marketplace Morning Report.

---

Tomorrow morning on Fox & Friends: Jose Rodriguez, co-author of Hard Measures: How Aggressive CIA Actions After 9/11 Saved American Lives (Threshold Editions, $27, 9781451663471). He will also appear on CNN's Situation Room with Wolf Blitzer.

---

Tomorrow morning on the Today Show: Bethenny Frankel, author of Skinnydipping (Touchstone, $25, 9781451667370).

---

Tomorrow on Tavis Smiley: Robin and Lucimarian Roberts, co-authors of My Story, My Song--Mother-Daughter Reflections on Life and Faith (Upper Room, $18, 9780835811071).

---

Tomorrow on Connie Martinson Talks Books: Allison Samuels, author of What Would Michelle Do?: A Modern-Day Guide to Living with Substance and Style (Gotham, $24, 9781592407088).

---

Tomorrow on ESPN's E:60: Dennis Boyd, co-author of They Call Me Oil Can: Baseball, Drugs, and Life on the Edge (Triumph Books, $25.95, 9781600786822).

---

Tomorrow on the View: Ryan O'Neal, co-author of Both of Us: My Life with Farrah (Crown Archetype, $26, 9780307954824).

---

Tomorrow on NPR's Diane Rehm Show: Eric Rutkow, author of American Canopy: Trees, Forests, and the Making of a Nation (Scribner, $29, 9781439193549).

---

Tomorrow night on CNN's Piers Morgan Tonight: Ted Williams, author of A Golden Voice: How Faith, Hard Work, and Humility Brought Me from the Streets to Salvation (Gotham, $26, 9781592407149).

---

Tomorrow night on the Daily Show: David Barton, author of The Jefferson Lies: Exposing the Myths You've Always Believed About Thomas Jefferson (Thomas Nelson, $22.99, 9781595554598).

---

Tomorrow night on the Colbert Report: Carne Ross, author of The Leaderless Revolution: How Ordinary People Will Take Power and Change Politics in the 21st Century (Blue Rider Press, $22.95, 9780399158728).

---

Tomorrow night on Jimmy Kimmel Live: Vanessa Williams, co-author of You Have No Idea: A Famous Daughter, Her No-nonsense Mother, and How They Survived Pageants, Hollywood, Love, Loss (and Each Other) (Gotham, $28, 9781592407071).




Books & Authors
Awards: Kraszna-Krausz Winners
The winners of the 2012 Kraszna-Krausz Book Awards, celebrating "excellence in photography and moving image publishing," are:
Best Photography Book: Carleton Watkins: The Complete Mammoth Photographs edited by Weston Naef and Christine Hult-Lewis (Getty Publications)
Best Moving Image Book: Concentrationary Cinema: Aesthetics as Political Resistance in Alain Resnais's Night and Fog edited by Max Silverman and Griselda Pollock (Berghahn Books)
National Media Museum First Book Award: Mrs. Merryman's Collection (of postcards) edited by Anne Sophie Merryman (to be published by MACK)
Outstanding Contribution to Publishing: Dewi Lewis of Dewi Lewis Publishing


Orhan Pamuk's Novel Museum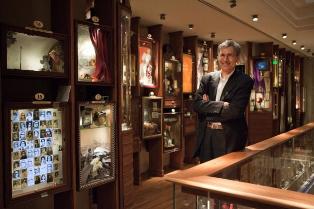 Turkish writer and Nobel laureate Orhan Pamuk has opened a museum in Istanbul devoted to his novel The Museum of Innocence, in which the protagonist collects thousands of items having to do with a former lover.

The New York Times described the novel, set in the 1970s, as "a chronicle of the efforts of haute-bourgeois Istanbulis to define themselves by Western values, a pursuit that continues today as Turkey as a whole takes a more Islamic turn. Although Mr. Pamuk said the book explores the 'pretensions' of upper-class Turks, who 'in spite of their pro-Western attitudes are highly conservative,' it is hard not to the see the bricks-and-mortar Museum of Innocence as largely an act of nostalgic appreciation."




Book Review
Review: I Am Forbidden
I Am Forbidden by Anouk Markovits (Hogarth, $25 hardcover, 9780307984739, May 8, 2012)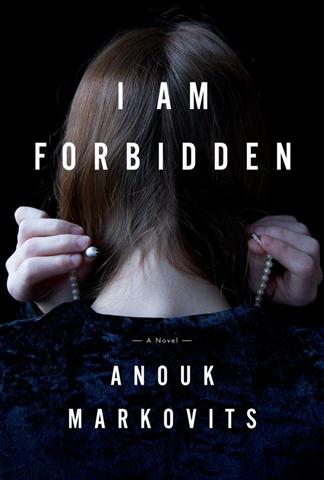 Religious tradition has the power to enrich one's life--or to destroy it. That is the message at the core of I Am Forbidden, a novel that sheds light on some of the most destructive--and least discussed--tenets of ultra-Othodox Judaism, in the cloistered world of the Satmar Hasidic community. In this multi-generational saga spanning pre- and post-World War II Transylvania, Paris, England and Brooklyn's Williamsburg, Anouk Markovits explores the double-edged potential of religious conviction in the lives of two women who choose paths that are diametrically opposed--until tragedy brings them together again.
When Mila Heller's parents are shot by Nazi soldiers, she is adopted by the rabbi of their Transylvanian village and becomes a sister to Atara Stern. As the daughters of a revered community leader, the girls enjoy a status akin to princesses, yet Atara chafes at the restrictions of her Satmar upbringing. In contrast, Mila looks forward to achieving the one goal that she believes she was born to achieve: marriage and children in a home built on the foundations of ultra-Orthodox tradition. But, in a twist of irony, it is that same tradition that will threaten to destroy Mila's dreams of happiness.
To Markovits's credit, I Am Forbidden does not read like a contemptuous, unidimensional exposé of ultra-Orthodox Jewish life. With poetic grace, she succeeds at depicting the culture from the inside out, conveying the way in which a life of limitation and law can provide a bulwark of meaning. Those outside a religion tend to see it as a collection of petty rules; Markovits--who was raised in the Satmar community--demonstrates that to those within, these laws are written on "a scroll of fire," imbued with incredible power to save and destroy. Compounding this power is the proximity of Mila and Atara's story to the Holocaust, which gives the characters even more cause to see the world as a Manichean play of righteousness and evil, dark and light.
Markovits best captures this theme in her tender depiction of Mila's marriage to Josef, the love of her life. Living within the codified parameters of "forbidden" and "permitted," the alternating flows of blood and ritual immersion, Mila and Josef embody a love story that is real and deep. By avoiding the easy cliché of the cold arranged marriage, Markovits intensifies the emotional heft of the story--and forces the reader to be moved by the characters' fates. --Ilana Teitelbaum, book reviewer at the Huffington Post
Shelf Talker: A lyrical novel about obedience, rebellion and tragedy by an author who grew up in the Hasidic community she writes about.