Shelf Awareness for Friday, May 25, 2012

Editors' Note
Memorial Day Weekend
In honor of Memorial Day, we will be stepping away from the computers on Monday. We'll see you again Tuesday, May 29.



News
Amazon Shareholders' Meeting Draws Protesters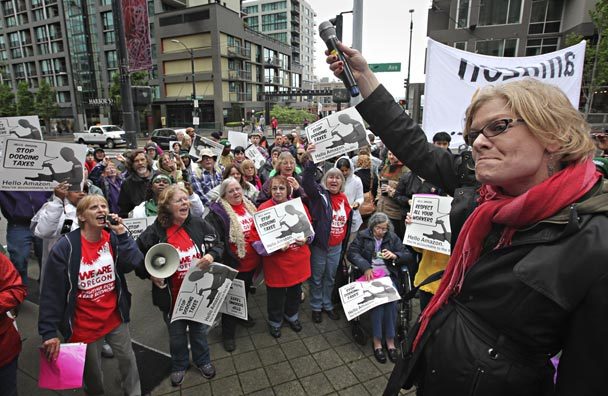 At Amazon's annual shareholders' meeting yesterday, which previously "has had all the excitement of an economics lecture," more than 100 protesters assembled, calling on Amazon to pay more taxes, treat its workers better and drop its membership in the American Legislative Exchange Council, a conservative public-policy organization, the Seattle Times reported, adding that "some activists bought a single Amazon share to gain entry to the meeting, where they repeatedly confronted CEO Jeff Bezos."

During the meeting, Amazon told shareholders it planned to improve warehouse conditions and would drop its membership in ALEC, which has drawn extensive criticism for its support of "Stand Your Ground" legislation in various states. "This year, we've decided not to renew with ALEC, and it's because of positions they've taken not related to our business," said general counsel Michelle Wilson.

Bezos noted that Amazon will spend $52 million to retrofit its warehouses with air conditioning: "It's not easy to retrofit an existing fulfillment center with air conditioning. We're really leading the way here."

The protest was organized by Working Washington, a local labor coalition founded by the Service Employees International Union, the Seattle Times wrote. John Sellers, founder of The Other 98 Percent, said, "This is part of a national effort to go after some of the worst corporate tax dodgers. Amazon is one of our hometown corporations, so we're saying to them, 'You should pay your fair share.' "

photo: Ellen M. Banner/Seattle Times


Kathi Kamen Goldmark Dies at 63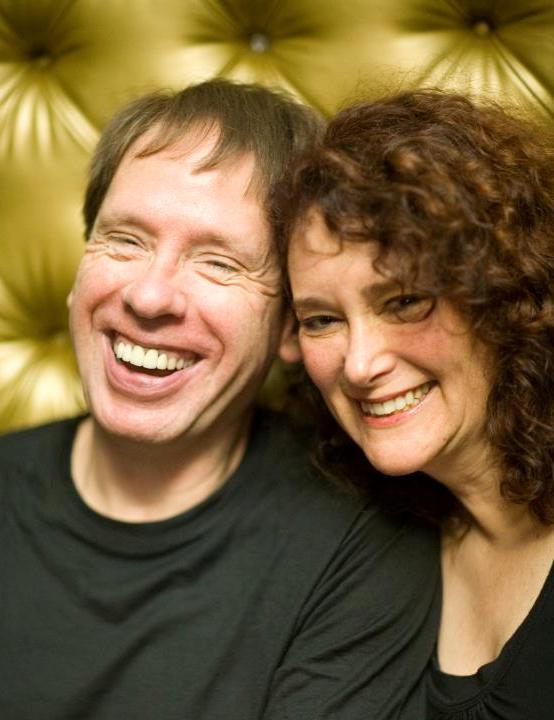 Kathi Kamen Goldmark, novelist, publishing veteran, and heart and soul of the Rock Bottom Remainders, died yesterday after fighting cancer for two years. Her spirit and energy proved the existence of the opposite of black holes in this Universe, because if there is not a white hole somewhere in the heavens filled with her light and the best group of sessions musicians who ever jammed in the hereafter, then there is no justice.
Kathi's star shined brighter than words can say. I know I am a different and better person for having known Kathi Kamen Goldmark--and I am part of a huge constellation of people who feel blessed to be part of that club.
A similar sentiment was echoed last night by many who gathered at the San Francisco home Kathi shared with her husband, Sam Barry. Sam's older brother is bestselling author Dave Barry, whom Kathi recruited to form the Rock Bottom Remainders from a group of scribes (Amy Tan, Stephen King, Matt Groening and Scott Turow among them) she met while working as a literary escort. When Sam and Kathi married in 2009, it was one of the truly great things to come out of a band that never claimed to be great--though over 20 years, it has raised hundreds of thousands of dollars for literacy.
Kathi had a way of getting people to come together--and trying new things.
Tan, who was among the family and friends with Kathi when she died, has said she could never have imagined herself being part of a rock band without her. Last night Tan and I recalled how she honored Kathi in 2008 as she won the Women's National Book Association Award: Kathi's favorite words, she told the crowd, are, 'Hey, do you wanna..."
Kathi lived and worked with that "hey, do you wanna" attitude, accomplishing so much as a musician, songwriter, radio producer--and, finally, as a novelist. I had the privilege of covering many of Kathi's professional triumphs, and I remember when she sheepishly called me to talk about her novel And My Shoes Keep Walking Back to You (Chronicle, 2002). So many authors wanted to blurb Kathi that we joked that she might need a gatefold to fit them all.
In 2010, Adams Media published Write That Book Already!: The Tough Love You Need to Get Published Now, which Kathi and Sam wrote together. She pushed people to push their own envelopes--but to not take themselves too seriously, either.
So for those of us who were ever touched by Kathi, encouraged by Kathi or cannot even imagine the next publishing party without her, here is a video of her singing a song she wrote called "Older Than Him" (which she affectionately dubbed "The Slut Song"). --Bridget Kinsella


University of Missouri Press Shutting Down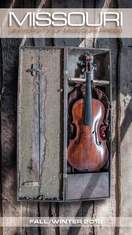 After more than five decades, the University of Missouri Press, which publishes about 30 books a year, will be shutting down, beginning in July. Ten staff members are affected by the decision, the Columbia Daily Tribune reported, noting that in 2009 "the system cut seven UM Press positions, but it still has not been able to operate without a deficit.... UM System gives the press a $400,000 yearly subsidy."

"Technological changes have turned media up on their head, and that's turning scholarly communication on its head," said Provost Brian Foster. "It's more than publishing a book; it's a much broader change."



Brookline Booksmith Wins BRPNE's Independent Spirit Award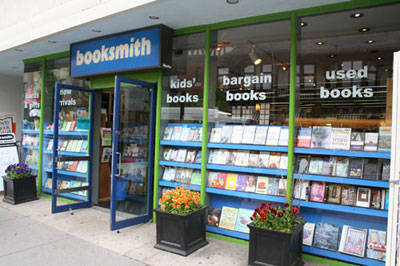 Congratulations to Brookline Booksmith, Brookline, Mass., winner of the 2012 Independent Spirit Award. The award recognizes a New England "bookstore that has passionately spread love for books in its own unique manner" and is selected by the sales reps of Book Publishers Representatives of New England.
The group cited Brookline Booksmith for "readers on staff who exhibit a slightly obsessed devotion to all subject areas, buyers who react nimbly to an ever-changing world of readers and reading tools, active community participation in schools, libraries and festivals, an events schedule that provides near nightly entertainment, and last but not least those squeaky floorboards where feet patter out songs of exploration as the aisles are wandered."
As part of the prize, BPRNE will help send an employee from Brookline Booksmith to the New England Independent Booksellers Association Fall Conference in Providence, R.I., October 3-5, and will celebrate the store there.


Ye Olde Warwick Book Shoppe Opens in New York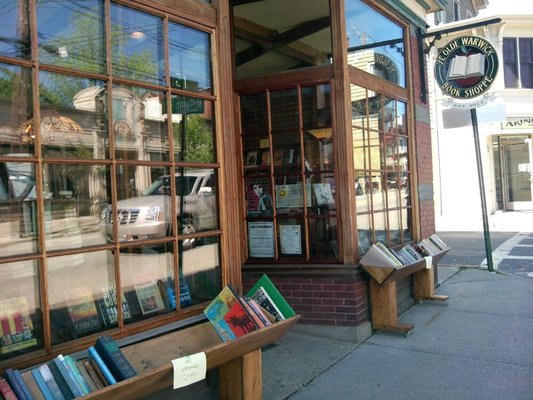 Congratulations to Thomas Roberts and Joseph Justin, who a month ago opened Ye Olde Warwick Book Shoppe in Warwick, N.Y., according to the Warwick Advertiser. The store stocks new, used and rare books and was "the dream" of the owners, who moved to the area last year.
"It became apparent very quickly that a small independent bookstore was the one big missing piece to the overall collective commercial shopping scene," Roberts told the Advertiser. "We believe people want to have the whole book experience back in their lives again. A place to come browse, feel, smell and simply enjoy a good book. The excitement from the residents at having a bookstore once again in Warwick has been overwhelming."
Roberts has retired as a stage manager, lighting and sound designer in off-Broadway theatre and cabaret. Justin is an actor and stunt man in film and television.
Ye Olde Warwick Book Shoppe is located at 31 Main St., Warwick, N.Y. 10990; 845-544-7183.


ABA's 'Why Indies Matter' Video Campaign to Debut at BEA

"Why Indies Matter," a new video campaign launched by the American Booksellers Association, will debut during BookExpo America. Bookselling This Week reported that the promotion "captures unscripted and impromptu testimonials about independent bookstores from authors, customers and indie supporters around the country.... The crucial role of indie bookstores to their communities, to publishers, and to the book world as a whole is front and center, however the campaign also allows leaders in community Local First movements to spread the 'Why Indies Matter' message beyond the book world."

In addition to several events at BEA next month, the ABA has created WhyIndiesMatter.com, "featuring videos, videography tips, a release form and more; a Why Indie Bookstores Matter Facebook page (the brainchild of Southern Independent Booksellers Alliance Executive Director Wanda Jewell, who was instrumental in the initiative's launch); and the Why Indies Matter YouTube channel," which are all part of IndieBound.org, BTW noted.



BEA: Free Things to Do in New York City, Part 2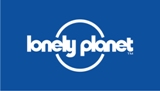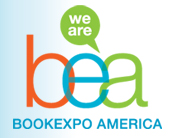 For the budget-conscious and anyone who wants to see some great New York City sights, we offer 20 of the best free attractions. Also keep in mind that some popular ticket-admission spots have free times, e.g., the American Museum of Natural History (free in its last hour), the Museum of Modern Art (free 4-8 p.m. on Fridays) and the Brooklyn Museum (free on the first Saturday of the month, i.e., the Saturday before BookExpo America). On Wednesday, we offered 10 recommendations. Here, with the help of Lonely Planet and its U.S. editor Robert Reid, we offer 10 more.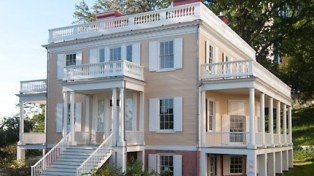 11. Hamilton Grange
You know you're important when you get a grange. Hamilton Grange, reopened in 2011 after renovation, is the Federal-style country retreat where Alexander Hamilton spent quieter, pre-death-by-duel New York days. St. Nicholas Park at 141st St. Hamilton Heights.
12. High Line
It's a park, but the expanding High Line project has the impact and feel of a real-live attraction, complete with its own opening hours. Created from an abandoned stretch of elevated railroad track, this park with its native-inspired landscaping is 30 feet in the air and connects the Meatpacking District with Chelsea's galleries (another great free institution), and eventually to the Javits Center on the south side of Hell's Kitchen. There are wonderful views of the Hudson River and pedestrians on the sidewalks below. Watch for public-art installations and events. Gansevoort Street to 30th St. (currently), between 9th & 11th Aves., Chelsea.
13. Hispanic Society of America Museum & Library
The largest collection of Spanish art outside Spain fills the ornate Beaux Arts space of the Hispanic Society of America Museum & Library on the serene Audubon Terrace in far north Manhattan. Broadway & 155th St, Washington Heights.
14. Japan Society
The films and lectures usually involve a ticket, but the gallery exhibits at the Japan Society (focusing on Japanese art) are always free. 333 E 47 St, between First & Second Aves, Midtown East.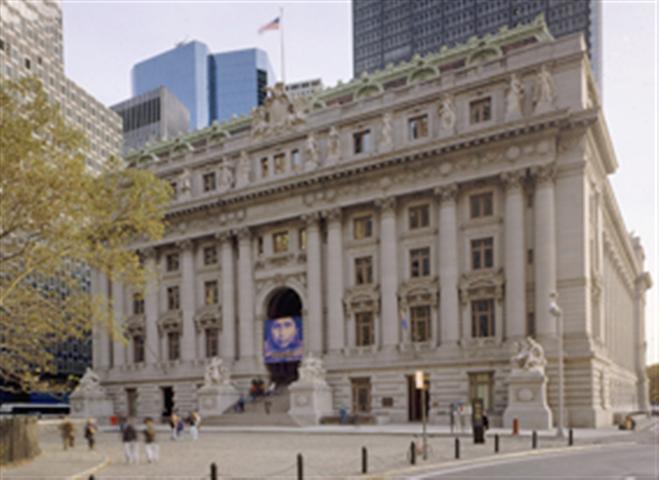 15. National Museum of the American Indian
This Smithsonian ex-pat, just off the historic Bowling Green and Battery Park, is neighbors to frenetic commuters and tourists heading to the Statue of Liberty but often gets missed. Situated in the spectacular former U.S. Customs House (1907), the National Museum of the American Indian is one of the country's finest collections of Native American art. The focus is on culture, not history, and does so with many of its million-plus items. 1 Bowling Green, Lower Manhattan.
16. New York Earth Room
Now for something completely different: the Earth Room, Walter De Maria's 1977 art installation, a single room filled with 280,000 pounds of dirt, combines the framework of an ordinary office with the scent of a wet forest. 141 Wooster St., SoHo
17. New York Public Library
The New York Public Library, New York's most famous library (aka the Stephen A. Schwarzman Building), which turned 100 last year, is situated in a grand Beaux-Arts icon east of Times Square. It's fronted by marble lions named "Patience" and "Fortitude," and is just a jaw-dropper to walk through, particularly the reading room fit for 500 patrons reading with the aid of the library's original Carre-and-Hastings lamps. There are exhibits too, including a copy of the original Declaration of Independence, a Gutenberg Bible, plus 431,000 old maps. There are free tours at 11 a.m. and 2 p.m. Monday to Saturday, 2pm Sunday (closed Sunday in summer). Fifth Ave. at 42nd St., Midtown East.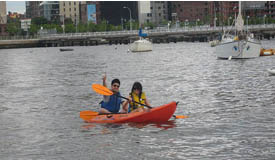 18. Public boathouse kayaking
Kayak for free from public boathouses such as the Downtown Boathouse and Long Island Community Boathouse in Queens.
19. Socrates Sculpture Park
On the East River, overlooking Roosevelt Island and the Upper East Side, the Socrates Sculpture Park, a former dump site, now has interesting art installations, light shows and movies on Wednesdays in summer. Broadway at Vernon Blvd, Astoria, Queens.
20. Staten Island Ferry
Everyone wants to see the Statue of Liberty. Ferry tours there start at $12. But the Staten Island Ferry, cutting across the New York Harbor, is absolutely free and has long held the distinction as the single greatest free attraction on the Eastern Seaboard. Around since 1905, the ferry carries 19 million across the harbor each year. Technically for transport in between Staten Island and Manhattan, most visitors simply hop back on to get back to New York. It never gets old. East end of Battery Park, Lower Manhattan.


Obituary Note: Paul Fussell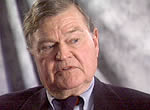 Paul Fussell, "the wide-ranging, stingingly opinionated literary scholar and cultural critic whose admiration for Samuel Johnson, Kingsley Amis and the Boy Scout Handbook and his withering scorn for the romanticization of war, the predominance of television and much of American society were dispensed in more than 20 books," died Wednesday, the New York Times reported. He was 88.



Notes
Image of the Day: Uncommon Celebration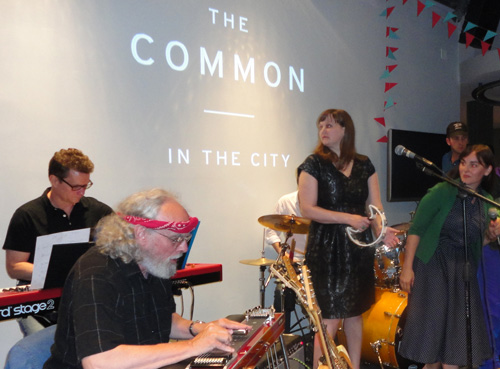 Wednesday night, the literary magazine The Common celebrated its first anniversary with a benefit party at New York University's Arthur L. Carter Journalism Institute. Stephen O'Connor read an extract from his short story "Double Life," which appears in the just-published third issue. He was followed by the Dog House Band, a group of writers and musicians that came together through jamming sessions among the students and faculty at Bennington's low residency creative writing MFA program. Members taking part in the evening's performance included J. Greg Phelan (keyboards), novelist and former Newsweek book critic David Gates (steel guitar), New Yorker book critic James Wood (drums), Writershouses.com editor A.N. Devers (tambourine), author Erica Plouffe Lazure (vocals) and Lee Johnson (bass)--plus, Devers and Lazure are watching essayist Sven Birkerts do a killer harmonica solo, just out of camera range.


Bookseller Videos: The Man in the Bookshop; Zombie Help!
In a charmingly bookish video portrait, British bookseller David Dawkins, manager of Pages of Hackney, talks about his bookshop life as well as his first published short story, "A Hackney Triptych," in The Hackney Anthology.

---

Meet Kevin, the zombie bookseller. In Australia, Notions Unlimited Bookshop is "an equal opportunity employer" and numbers among its booksellers a zombie whose customer service skills are still a work in progress.



Karen Corvello Returns to the Book World
Effective June 4, Karen Corvello is becoming Baker & Taylor's Northeast regional account manager, covering independent retail and higher education accounts in New England and portions of New York State. She has been box office manager at the Katharine Hepburn Cultural Arts Center. Earlier she was a board member of the New England Independent Booksellers Association and worked for more than a decade at R.J. Julia Booksellers, Madison, Conn., as a buyer and marketing associate.


Book Trailer of the Day: You Look at Me Like an Emergency
You Look at Me Like an Emergency by Cig Harvey (Schilt Publishing).


Media and Movies
Media Heat: Augusten Burroughs on MSNBC's Morning Joe
This morning on MSNBC's Morning Joe: David Westin, author of Exit Interview (Sarah Crichton Books/FSG, $27, 9780374151218).
Also on Morning Joe: Augusten Burroughs, author of This Is How: Proven Aid in Overcoming Shyness, Molestation, Fatness, Spinsterhood, Grief, Disease, Lushery, Decrepitude & More. For Young and Old Alike (St. Martin's, $24.99, 9780312563554).
---
Today on NPR's Roundtable: Steven Greenebaum, author of The Interfaith Alternative: Embracing Spiritual Diversity (New Society, $14.95, 9780865717053).
---
Tomorrow on NPR's Weekend Edition: Vijay Prashad, author of Arab Spring, Libyan Winter (AK Press, $14.95, 9781849351126).


Books & Authors
Awards: Orwell Prize
Toby Harnden won the £3,000 (US$4,707) Orwell Prize for political writing for his book Dead Men Risen. The decision was "unanimous and almost spontaneous" on the part of the judges, who said the book "challenges every citizen of this country to examine exactly what we're asking soldiers to do in Afghanistan. And rather than offering easy answers it lets the soldiers speak for themselves."

At the ceremony, a memorial award for the late Christopher Hitchens, whose final book--Arguably--was longlisted for this year's prize, was presented to his widow, Carol Blue.




Book Brahmin: Taylor Jones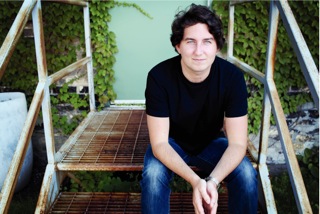 "Now and then you hear a story that restores your faith in the Internet, both as a global sharing tool that can be used as a force for good and as a means by which a moment of serendipity and a good idea can bring fame and fortune to an individual," said the Huffington Post U.K. Taylor Jones, the 22-year-old founder of dearphotograph.com, created a site that has, in just under a year, become a conduit for the memories and emotions of millions of people. CBS named Dear Photograph the #1 website in 2011, and it was #7 of the top 50 websites at Time magazine. Jones's other passions include music, being Canadian (he lives in Kitchener, Ontario), pond hockey, tea and the good old-fashioned cardigan. His first book, Dear Photograph, was published by Morrow on May 8, 2012.
On your nightstand now:
Imagine: How Creativity Works by Jonah Lehrer.
Favorite book when you were a child:
Goodnight Moon by Margaret Wise Brown.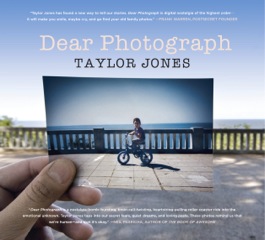 Your top five authors:
Walter Isaacson, Paul Arden, Jonah Lehrer, Frank Warren and Neil Pasricha.
Book you've faked reading:
Moneyball by Michael Lewis.
Book you're an evangelist for:
UnMarketing by Scott Stratten.
Book you've bought for the cover:
Whatever You Think, Think the Opposite by Paul Arden.
Book that changed your life:
It's Not How Good You Are, It's How Good You Want to Be by Paul Arden.
Favorite line from a book:
"Imagine what has never existed." From Imagine: How Creativity Works by Jonah Lehrer.
Book you most want to read again for the first time:
PostSecret by Frank Warren.


Book Review
Review: The Lost Bank: The Story of Washington Mutual--The Biggest Bank Failure in American History
The Lost Bank: The Story of Washington Mutual-The Biggest Bank Failure in American History by Kirsten Grind (Simon & Schuster, $27 hardcover, 9781451617924, June 12, 2012)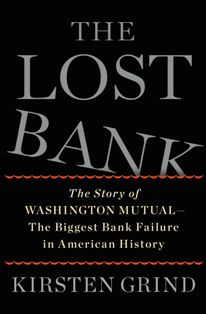 The biggest single bank casualty of the 2008 financial meltdown was Washington Mutual, and Kirsten Grind chronicled its fall for the Puget Sound Business Journal, coverage that earned her a place on the Pulitzer shortlist. Now, in The Lost Bank, she traces the bank's long history--this was the local savings and loan that provided the mortgages to rebuild Seattle after the great fire of 1889--leading up to its tumultuous crash. Grind brings broad access not only to key people at WaMu and its federal and state overseers, but also to thousands of e-mails, letters, conversations, internal memos and regulatory filings. The result is an apocalyptic story in which the hard work and strong principles of Main Street are overcome by personal ambition, sloppy business practices, federal policy and the appetites of Wall Street investors.
Washington Mutual was a no-frills, "Friend of the Family" institution that shepherded its customers' savings, helped them buy their homes on fixed-rate long term mortgages--and knew them by name. When Kerry Killinger took over as CEO in 1990, WaMu was a very profitable stock corporation. In response to new bundled mortgage investments (collateralized debt obligations, or CDOs) insured by Fannie Mae, Ginnie Mae and Freddie Mac, Killington vastly increased the bank's participation in writing sub-prime mortgages to questionable borrowers, then reselling those mortgages to Wall Street investors. The bank's stock price rapidly rose, and Killington was named Banker of the Year in 2001.
But those who go up too fast often come down even faster. By 2008, nobody on Wall Street would touch WaMu when it desperately needed a buyer or capital investment. Bad loans, bad news and bad PR turned customer worry into a major run on deposits. The FDIC stepped in and closed the bank, selling selected branches and assets to JP Morgan on the cheap. Once known for its loyal employees ("like being part of a very large, quirky family") and leadership ("close-knit, hardworking... they were competent and straightforward and just... nice"), WaMu was no more.
Grind's story of the rise and fall of Washington Mutual has moments of humor and a broad cast of characters--and though we already know how it is going to end, the tragedy is moving. While the trend is to blame our financial meltdown on Wall Street, Grind shows us how a plethora of dysfunctional government agencies, coupled with a policy encouraging homeownership for all and investors chasing high yields no matter the risk, contributed just as much to the wreckage on Main Street. --Bruce Jacobs, founding partner, Watermark Books & Cafe, Wichita, Kan.
Shelf Talker: Pulitzer finalist Kirsten Grind tells a dramatic story of the rise and fall of one of our largest "main street" banks in the financial meltdown of 2008.


Deeper Understanding
Robert Gray: Reading Russians Who Are Writing Now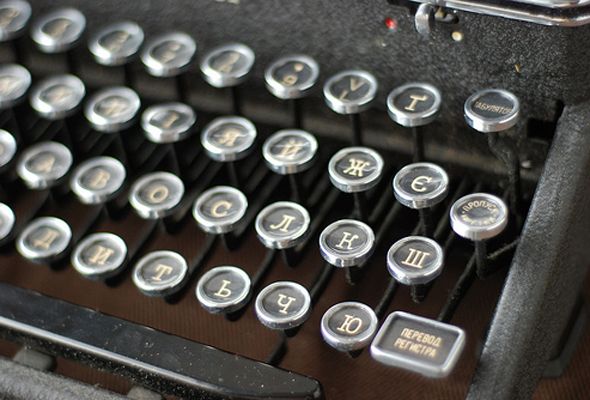 Vladimir Makanin will be there. Natalia Solzhenitsyn will be there. In fact, more than 50 Russian writers, publishers, librarians, journalists and historians are gathering in New York City during BookExpo America, where Russia is the guest of honor and focus of BEA's Global Market Forum.

As part of the Read Russia initiative, they will participate in an array of events at Javits Center and elsewhere in the city. According to organizers, Read Russia "will highlight the best of current Russian literature and nonfiction works as well as launch an Institute of Translation and a new 100-volume Russian Library of classics in English. Presentations will focus on fiction, politics and culture with events featuring readings, workshops and film screenings." Check out the schedule here.

On BEA's blog, the Bean, show director Steve Rosato called this "the most ambitious GMF program ever produced at BEA. I am very excited about the content that will be presented but also grateful too for such wonderful partners who had a grand vision that they are executing at such a high level."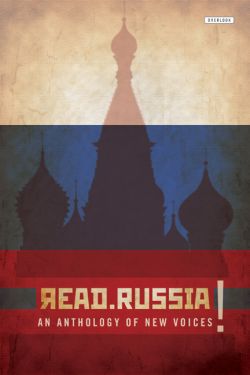 At the Javits Center, there will be a 4,000-square-foot display and performance space, hosting presentations for industry professionals on topics including the Russian book market, Russian literature in translation and new works. Other events will take place in Manhattan, Brooklyn and Queens, including an exhibition of art from Russian children's books (1881 to 1939) in Tribeca and Read Russia Roof, a series of late-night parties, music and performances at the Dream Hotel. Complimentary copies of Read Russia!: An Anthology of New Voices will be available at BEA and at Read Russia literary showcase venues.

I'm looking forward to attending some of these events and taking advantage of this unique opportunity to learn. What do I know about the contemporary Russian book world? So little that it's embarrassing.

I know Makanin's novellas Escape Hatch and The Long Road Ahead continue to haunt me more than a decade after I first read them. I know this passage from the latter story is as perfect an evocation of hope melded with hopelessness as I've encountered anywhere:


The following night, after he'd kindled his fire and made sure it would burn steadily for a while, he set out in the direction of the other fires.... wouldn't it be easier for them to build one colossal fire all together?... No, it seemed that it wouldn't. They convinced him. The very scattering of the fires could prompt the helicopter pilot to change his course a little and take an interest in what fires were burning at night and why. Whereas one fire is just a fire. Someone who had wandered off in the steppe might just be warming himself. No, everyone should build and light his own fire and keep it going and keep hoping.

I know, as I've written before in essays here and elsewhere, that Aleksandr Solzhenitsyn's work has been part of my reading life for nearly half a century and seeing his widow present the Solzhenitsyn Archive is going to be a compelling experience.

Most of all, I know that there is much, much more to learn... and to read.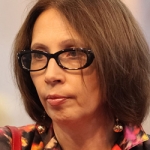 In an excerpt from the documentary short The Russians Are Writing! In Search of the (New) Great Russian Novel--which will be screened during BEA week--Olga Slavnikova (2017) observed: "Russia wants to be heard. Russia spends a fortune on the TV channel 'Russia Today,' but ignores a huge market of readers in the West. Literature is the one thing Russia has."

Zakhar Prilepin (Sin) noted that "Russians respond to life exactly as English, Americans, Germans do. Families fall apart. Territories are lost. War. Terrorism. Any pain. Any tragedy.... That's the stuff of literature."

"Russian literature will make a comeback as soon as Russian writers start writing not about uniquely Russian problems but universal human ones," said Mikhail Shishkin (Venus Hair). "That's what I want to write about--human existence."

As a reader, what do I want from Read Russia? The answer is deceptively simple: to discover the works of Slavnikova, Prilepin, Shishkin and others; to perhaps meet Makanin, an author capable of imagining all the contradictions and complexities inherent in characters who must believe, against all evidence, that "everyone should build and light his own fire and keep it going and keep hoping."--Robert Gray, contributing editor (column archives available at Fresh Eyes Now)