Shelf Awareness for Tuesday, May 29, 2012

Quotation of the Day
'It's the Content, Not the Delivery System'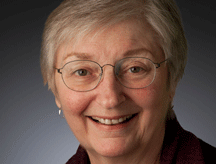 "Certainly, the evolution of an industry is to be expected as times change. Technology has been part of our industry since Gutenberg. Now we're in the midst of another significant technological change, yet in both cases we're talking about the essence of what books are about--the content therein. While the delivery systems change, we're still an industry dedicated to the communication of ideas."


News
Prichard Leaving Ingram; John Ingram Becomes CEO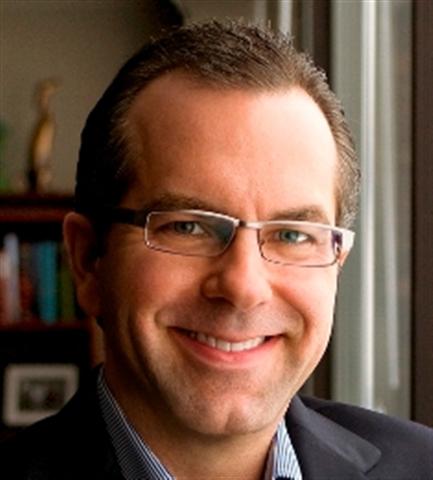 Effective June 8, David (Skip) Prichard is leaving Ingram Content Group, where he has been president and CEO since 2008. Chairman John R. Ingram will become CEO.

In 2009 under Prichard's leadership, several Ingram businesses, Ingram Book, Ingram Digital and Lightning Source, were integrated into Ingram Content Group, whose strategy became focused on market segments. John Ingram called the integration "very successful" and said that the company's business grew "significantly" during the past three years, adding, "Skip rebranded and refocused our efforts within Ingram Content, and through a well-designed strategy, hard work and energetic leadership repositioned our companies to succeed in the fast changing publishing environment."

For his part, Prichard said, "When John hired me five years ago, he shared his vision and I signed on to make that vision a reality. I signed up to accomplish certain goals, and those goals have all been met one by one. With solid positions in all of our markets yielding terrific results, I feel I have accomplished what I set out to do. I now will do some consulting and then look for a new role that will consume me as much as this one has. I've enjoyed every minute of my time at Ingram."

Prichard joined Ingram in 2007 as chief operating office and had earlier been president and CEO of ProQuest Information and Learning and v-p of corporate and federal markets at LexisNexis.




Amazon and IPG Come to E-Terms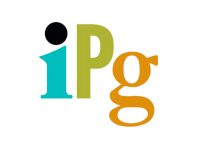 Amazon.com and Independent Publishers Group have come to terms in their dispute over e-book sales that began earlier this year and led to Amazon suspending the sale of more than 4,000 e-books distributed by IPG, the Wall Street Journal reported, citing a Publishers Marketplace story.

Neither company provided information about how the dispute was settled. In February, IPG made it clear that Amazon wanted IPG to change its terms (Shelf Awareness, February 23, 2012).




Journeys of Life Reborn in Old Space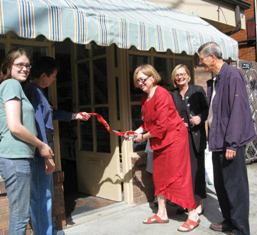 Good news from Pittsburgh, Pa., where Journeys of Life, the spiritual book and gift store that was gutted in a fire November 13 last year, has rebuilt the space and moved back in, six months to the day after closing the store before the fire. Journeys of Life has been in the location for 22 years.

Owner Jean Haller said, "There was never a question in my mind as to whether I would rebuild. We have been an integral part of our community for too long to just close." The store found a temporary location and was able to reopen by Small Business Saturday, November 26, "thanks to the efforts of friends, family, customers, publishers, sales reps and vendors."

Reconstruction began after the holidays and included moving the sales desk and adding LED lighting, both of which make the space seem larger. "LED halogen lights do wonders for any space," Haller commented.

The Reading Room has a new floor and walls, and the store is rebuilding its book inventory in both new and used books.




Fundraising for Bookseller Whose Apartment Burned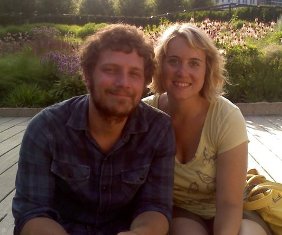 Sadly, in other fire news, last Thursday, Jon Fullmer, a bookseller at the Book Cellar, Chicago, Ill., and his wife, Amelia, lost their apartment in a fire, a disaster made more serious because they are expecting their first child next month. In addition, Fullmer, who is also an editor of Knee-Jerk magazine, had an extensive library.

The Fullmers had renter's insurance that will cover some costs. But friends at the bookstore and in the Chicago literary community have established a PayPal account for donations to the Fullmers, and the store is organizing a fundraiser that will likely be held at the Book Cellar. For updates, check the store's Facebook page.
Sales rep John Mesjak of Abraham Associates has also put out an appeal to sales reps to donate titles to help Fullmer rebuild his library.


BEA: Children's Art Auction Preview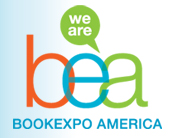 More than 100 pieces of original children's art that will be auctioned during the Annual Children's Art Auction and Reception at BEA are now available for preview online. The auction, held 6-8 p.m., Wednesday, June 6, benefits the American Booksellers Foundation for Free Expression and its defense of the free speech rights of young readers. The auction is usually silent but includes some live bidding: author Walter Dean Myers and his son, illustrator Christopher Myers, will act as auctioneers. Light refreshments, beer, wine and non-alcoholic drinks will be served. After the auction, buses will drop attendees at various locations in midtown Manhattan.
For a preview of the artwork, click here.
Tickets are $95 ($75 for bookseller members of the ABC Children's Group) and can be purchased here. If they don't sell out before BEA, tickets can be purchased at the event or at a preview of auction artwork in the South Concourse of the Javits Center during the day on June 6. Tickets purchased onsite will be $105 ($85 for ABC booksellers). A number of pieces will also be raffled. Raffle tickets may be purchased during the June 6 preview.




Notes
Image of the Day: Dog Stars Evening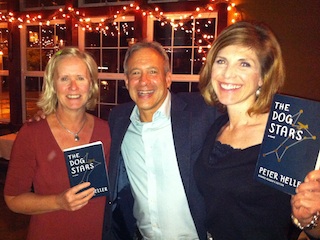 At a dinner in Seattle last Wednesday for Peter Heller, whose first novel, The Dog Stars (Knopf), appears in August: (from l.) Suzanne Droppert of Liberty Bay Books, Poulsbo, Wash.; Heller; and Janis Segree of Eagle Harbor Books, Bainbridge Island, Wash.


Happy 85th Birthday, Strand Book Store!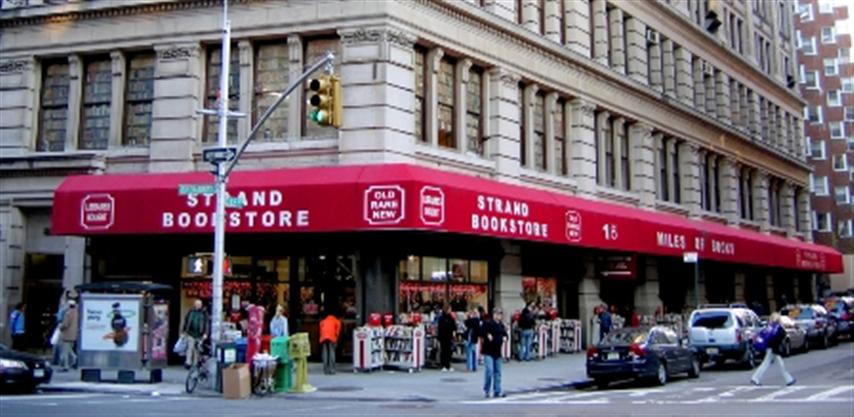 Congratulations to the Strand Book Store, New York City, which is celebrating its 85th birthday tomorrow, Wednesday, May 30, 5-6:30 p.m. with a party that is open to the public. The event will include prizes, cake, surprise literary guests and Andy Cohen of Bravo and author of Most Talkative: Stories from the Front Lines of Pop Culture (Holt).
Ben Bass founded the store in 1927 on New York's old Book Row; the Strand is the only one of those famous bookstores left. The Strand is now owned by Fred Bass, Ben's son, and Nancy Bass Wyden, his granddaughter.


Party Time: Publishing People for Obama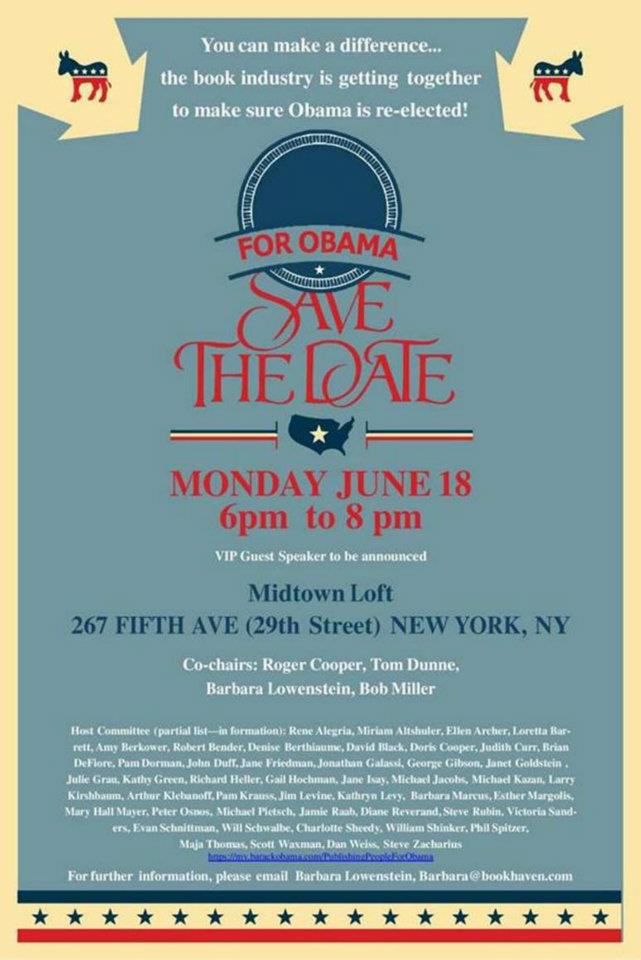 Publishing People for Obama is holding a fundraising party on Monday, June 18, 6-8 p.m., at the Midtown Loft at Fifth Avenue and 29th Street in New York City. Rosanne Cash will perform, and David Plouffe, senior advisor to the President, is the guest speaker.

Tickets are $250 ($100 for people under 30). Pre-party tickets are $500; $1,000 for host level. For more information, e-mail Barbara Lowenstein at Barbara@bookhaven.com.

The group is chaired by Roger Cooper, Tom Dunne, Lowenstein and Bob Miller. Miller said the more than 150 publishing people have signed up for the party and the group has raised more than $100,000. To donate to Publishing People for Obama, click here.




Book Trailer of the Day: Tattoo a Banana
Tattoo a Banana and Other Ways to Turn Anything and Everything into Art by Phil Hansen (Perigee).


Media and Movies
Media Heat: Colbert on Letterman
Today on NPR's Diane Rehm Show: Colin Powell, author of It Worked for Me: In Life and Leadership (Harper, $27.99, 9780062135124).
---

Today on the Ellen DeGeneres Show: Bethenny Frankel, author of Skinnydipping (Touchstone, $25, 9781451667370).

---

Tonight on the Late Show with David Letterman: Stephen Colbert, author of I Am A Pole (And So Can You!) (Grand Central, $15.99, 9781455523429).
---
Tomorrow morning on Good Morning America: Tory Johnson, author of Spark & Hustle: Launch and Grow Your Small Business Now (Berkley, $15, 9780425247464).

---

Tomorrow on NPR's Diane Rehm Show: Jordan Smoller, author of The Other Side of Normal: How Biology Is Providing the Clues to Unlock the Secrets of Normal and Abnormal Behavior (Morrow, $27.99, 9780061492198).

Also on NPR's Diane Rehm Show: John Lewis, author of Across That Bridge: Life Lessons and a Vision for Change (Hyperion, $22.99, 9781401324117).

---

Tomorrow on the Ellen DeGeneres Show: Vanessa Williams, co-author of You Have No Idea: A Famous Daughter, Her No-nonsense Mother, and How They Survived Pageants, Hollywood, Love, Loss (and Each Other) (Gotham, $28, 9781592407071).

---

Tomorrow night on the Daily Show: Dan Rather, author of Rather Outspoken: My Life in the News (Grand Central, $27.99, 9781455502417).
---
Tomorrow night on George Noory's Coast to Coast: M.J. Rose, author of The Book of Lost Fragrances: A Novel of Suspense (Atria, $24, 9781451621303).


TV: Elementary, My Dear Joan Watson
Given the recent success of the BBC/PBS Masterpiece Mystery series Sherlock, Elementary "has either the misfortune or, I'm sure according to CBS, the great luck to arrive this fall" as yet another contemporary incarnation of Arthur Conan Doyle's legendary detective," Indiewire reported.

In the CBS version, which is set in New York City, Jonny Lee Miller plays Holmes and Lucy Liu will have the "genderflipping" role of Joan Watson. The pilot was directed by Michael Cuesta (L.I.E.).

Indiewire noted that the "Miller's take on Holmes, while eccentric, is less prickly than Cumberbatch's U.K. version. Incidentally, Miller and Cumberbatch starred opposite one another in Danny Boyle's National Theatre stage production of Frankenstein, alternating between the roles of Victor Frankenstein and the Creature."



Books & Authors
Awards: Canadian Booksellers Association Libris Shortlist
Nominees for the Canadian Booksellers Association's Libris Awards have been announced, Quillblog reported. The prizes, which are voted for by indie booksellers, recognize literary achievement as well as behind-the-scenes contributions in the book industry. Winners will be named June 3 in Toronto at the CBA's annual conference, where Margaret Atwood is accepting a lifetime achievement award. Check out the complete CBA Libris shortlists here.



Attainment: New Titles Out Next Week
Selected new titles appearing next Tuesday, June 5:

Kiss the Dead by Laurell K. Hamilton (Berkley, $27.95, 9780425247549) is the latest novel with vampire hunter Anita Blake.

The 500 by Matthew Quirk (Reagan Arthur, $25.99, 9780316198622) follows a political consultant and former con man endangered by corrupt leaders.

Don't Forget, God Bless Our Troops by Jill Biden, illustrated by Raul Colon (Paula Wiseman Books/S&S, $16.99, 9781442457355) is a children's book about military deployments written by the Vice President's wife.

Confront and Conceal: Obama's Secret Wars and Surprising Use of American Power by David E. Sanger (Crown, $28, 9780307718020) explores the Obama administration's international policies.

Hotels, Hospitals, and Jails: A Memoir by Anthony Swofford (Twelve, $26.99, 9781455506736) is the memoir of a Marine sniper and author of Jarhead.

A Battle for the Soul of Islam: An American Muslim Patriot's Fight to Save His Faith by M. Zuhdi Jasser (Threshold Editions, $26, 9781451657944) contains the religious and political reflections of a Muslim former Navy lieutenant commander.

Eat and Run: My Unlikely Journey to Ultramarathon Greatness by Scott Jurek and Steve Friedman (Houghton Mifflin Harcourt, $26, 9780547569659) profiles a vegan long-distance runner.

Dork Diaries 4: Tales from a Not-So-Graceful Ice Princess by Rachel Renee Russell (Aladdin, $13.99, 9781442411920) is an illustrated children's book.


Now in paperback:

The Book of Burger by Rachael Ray (Atria, $24.99, 9781451659696).

Snow White and the Huntsman by Lily Blake, Evan Daugherty, John Lee Hancock and Hossein Amini (Poppy, $12.99, 9780316213271).




Book Review
Review: Beautiful Ruins
Beautiful Ruins by Jess Walter (Harper, $25.99 hardcover, 9780061928123, June 12, 2012)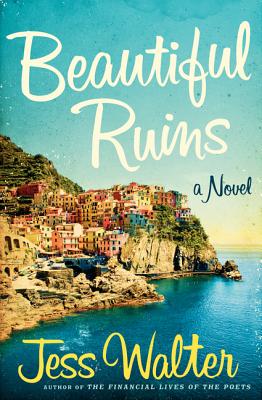 Jess Walter (The Financial Lives of the Poets) gets better and better with each novel, and Beautiful Ruins has hit the trifecta: an irresistible story, rich characters and captivating Italian and Hollywood settings.
On an ordinary day in Porto Vergogna, a lovely American actress, Dee Moray, is brought to the shores of Pasquale Tursi's pensione to rest from a terminal illness and to wait for A Man to arrive. Unlike Cinque Terre to the north, Porto Vergogna is not much to look at, a "tight cluster of a dozen old whitewashed houses, an abandoned chapel, and the town's only commercial interest--the tiny hotel and café owned by Pasquale's family--all huddled like a herd of sleeping goats in a crease in the sheer cliffs."
In several stories within the story, which moves from this Italian village in 1962 to present-day Hollywood, Spokane, Wash., and Sandpoint, Idaho, we learn of Alvis Bender, who comes to Porto Vergogna for two weeks every year to write his book; in seven years, he has completed one chapter. We meet Claire, dedicated script reader for the mighty Michael Deane, Hollywood producer. She is waiting for one good script amid the dross; something she could be proud to be part of. Deane is a devious, uncomplex conniver, bent on his own advancement, while Shane Wheeler is a writer with a pitch who enters the scene and becomes a translator at a crucial moment.
Around the periphery of these stories circles the filming of the 1963 film Cleopatra. Liz and Richard are squabbling, drunk, breaking up two marriages. It's the stuff Hollywood and its fans thrive on. Deane makes sure everyone knows about their affair because the movie is a snooze--a production plagued by illness, incompetence and a revolving door for directors--and needs something to revive interest in it.
It turns out that Dee isn't dying, after all; she's pregnant. The baby's paternity is a stunner. Instead of going to Switzerland for a discreet abortion, Dee has the baby, names him Pat and gets on with her life. Pat and his girlfriend, Lydia, figure prominently in the story's wrap-up.
The story segues back and forth through years and characters and its entirety is sweetly and slowly revealed. Reunions are held, lovely moments revisited and the reader is given a brand-new old-fashioned ripping great story filled with moments of hilarity, poignancy, dreams and invention. --Valerie Ryan
Shelf Talker: A real story, filled with real people--lots of them--as they prove again and again "we want what we want," never mind the consequences.


Deeper Understanding
Indie Debate: Selling Amazon Titles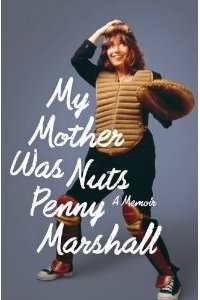 Penny Marshall's memoir My Mother Was Nuts would seem to be a no-brainer for independent booksellers to stock. Marshall acted in Laverne and Shirley, directed Big, Awakenings and A League of their Own and has more recently produced such films as Cinderella Man and Bewitched. But when My Mother Was Nuts is published in September, customers will find it in some independent bookstores but not others.
The problem? The book is published by New Harvest, an imprint of Houghton Mifflin Harcourt that licenses print editions of books published by Amazon Publishing's division in New York, headed by Larry Kirshbaum. (The licensing venture excludes electronic versions of those books, which will be available on Amazon.com.)
Bookseller opinion on carrying books originating with Amazon runs the gamut. Patrons at Book Passage in Corte Madera, Calif., won't find Marshall's memoir in the store. If they ask why it isn't available, co-owner Elaine Petrocelli said she plans to be forthcoming about why the store is not stocking it or any other New Harvest books. "For us this was not a hard decision: we feel that Amazon is unethical," said Petrocelli, whose view is based in part on the company's sales tax policies. "We don't really want to do business with them." Still, Book Passage will special order New Harvest titles at a customer's request and is continuing to sell other books published by Houghton Mifflin Harcourt.
For his part, Britton Trice, owner of the Garden District Book Shop in New Orleans, which will supply books customers want, emphasized, "I don't mind making money off Amazon. I have a small publishing company, and I sell through Amazon. It thrills me to be able to bill them for my books."
Laurie Brown, Houghton Mifflin Harcourt's senior v-p of sales and marketing, commented: "We have confidence that bookstores will continue to make sound decisions and ensure that customers seeking to purchase books will be able to buy those books from the local bookstores with whom they have such strong relationships."
Like Book Passage, Changing Hands in Tempe, Ariz., also will not bring in any New Harvest books. "I am not going to support Amazon's efforts in any way," said owner Gayle Shanks. "We have been in a full-blown battle with Amazon in Arizona because they refuse to collect sales taxes in our state despite having four warehouses here and selling to Arizona residents. In addition, I am not in agreement with their policies of selling e-books in a proprietary way or their devaluing books by pricing them as loss leaders for their other products."
As at Book Passage, if a customer specifically asks for a New Harvest title, Changing Hands will order a copy of it from Ingram. And the store, too, continues to carry other Houghton Mifflin Harcourt publications. "I have always liked the books HMH publishes," said Shanks, "and always tried to support them by carrying and displaying their books in the front of our store."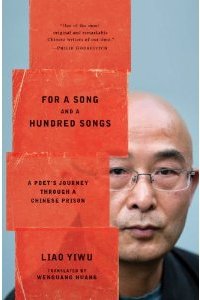 Jason Smith, owner of the Book Table in Oak Park, Ill., plans to carry Marshall's memoir as well as two other New Harvest titles: For a Song and a Hundred Songs (January 2013) by Liao Yiwu, a now-exiled Chinese poet who recounts his four years of imprisonment after the Tiananmen Square protests, and bestselling author Timothy Ferriss's The 4-Hour Chef (November 2012).
"Like everyone else in the indie world, I'm certainly concerned about Amazon's growing power," Smith said, "but I'm more concerned with making sure my customers have access to the books they want." Regarding Ferriss, for example, the Book Table has done well with The 4-Hour Workweek and The 4-Hour Body, and customers will expect to see his latest in the store's New Arrivals section. After Barnes & Noble acquired Sterling Publishing in 2003, Smith refused to buy any of its books for about a year but ultimately decided to do so because customers wanted them. (Barnes & Noble reportedly will not carry New Harvest titles.)
"My bigger concern is exclusivity, so I was actually happy when the Houghton deal was made because it meant the books wouldn't only be carried at Amazon, but I would be able to stock them in the store too," noted Smith. At least for the time being, he is less concerned with e-book exclusivity. "There are plenty of publishers whose books are on our website and stocked in the store that have e-books available in Kindle format only, but not in a format that's sold on our website. It would be hypocritical of me to single out only New Harvest titles."
Other booksellers plan to assess New Harvest's list and take titles, if any, that are appropriate for their clientele. "We're being selective about it," said Daniel Goldin of Milwaukee's Boswell Book Co. "We'll carry what we think our customers want, but we won't necessarily put a lot of energy into handselling."
For Nikki Furrer of Pudd'nhead Books in Webster Groves, Mo., a suburb of St. Louis, the situation is far from black and white. "I don't know the politics of the people that run Penguin, for example," she said. "I can't say for sure I'm supporting good causes by buying those books, but I do it anyway." Pudd'nhead carries titles that personally aren't to Furrer's taste, but her customers want them. "If it's going to sell, I'll get it, because the rent is due every month." Although it's not to say the Amazon connection won't impact decision-making at all. Timothy Ferriss has been a store favorite, but his new tome might not get the same hands-on treatment as his previous titles. "His other books I brought in and promoted because I like him," said Furrer. "Now, honestly, I can't say I'm going to support it with the same enthusiasm."
Contributing to an Amazon-initiated endeavor is not something Christine Onorati, the owner of WORD in Brooklyn, N.Y., has a desire to do and has no plans to order New Harvest titles. Although disappointed that Houghton Mifflin Harcourt has partnered with Amazon, "I also live in the real world and understand why these things happen," she said.
Ultimately, like their customers, bookstore owners have the option to determine how they spend their money. "At least for now, I have no interest in giving any of it to Amazon to make them any stronger than they are," Onorati said. "I have that ability to decide as the store owner, and I will do that as long as I feel I need to. The bookselling industry is changing and shifting so quickly these days that I can't promise this will be my stance forever, but for now, it's how I feel." --Shannon McKenna Schmidt