Shelf Awareness for Thursday, May 31, 2012

Editors' Note
BEA Book Buzz
In "Deeper Understanding" below, we have the first of two installments of a survey of what adult books that will be presented at BookExpo America booksellers are buzzing about. Today's focus is on debuts and favorite fiction. Look for part two, on nonfiction, tomorrow.


Quotation of the Day
Bookstores: Where You Find What You Weren't Looking For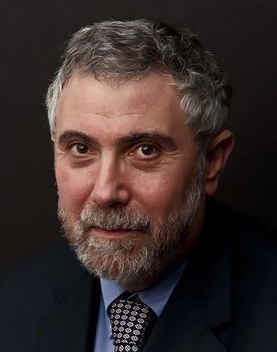 "As I've often said, you can shop online and find whatever you're looking for, but bookstores are where you find what you weren't looking for."


News
Penguin and Macmillan Fire Back at Justice Department

Penguin and Macmillan, the two publishers fighting the Justice Department price-fixing lawsuit involving the agency model for e-books, fired back at the government this week in strongly worded court responses. Apple filed a response last week (Shelf Awareness, May 24, 2012).

As quoted by the New York Times, Macmillan said, "Absent any direct evidence of conspiracy, the government's complaint is necessarily based entirely on the little circumstantial evidence it was able to locate during its extensive investigation, on which it piles innuendo on top of innuendo, stretches facts and implies actions that did not occur and Macmillan denies unequivocally."

For its part, Penguin said its executives were "concerned that Amazon's below-cost pricing strategy for certain new release titles would be detrimental to the long term health of the book industry." It called Amazon "predatory" and a "monopolist" that treats books like "widgets." Amazon, not Penguin, is engaging in anti-competitive behavior, the company said.

Concerning the much-touted dinners of publishing executives that the government has depicted as gatherings of a cabal, Macmillan said that CEO John Sargent "dined once or at most twice with peers from certain other publishing houses, but these dinners were social in nature.... No conspiracy was hatched over any such dinner."

Penguin Group CEO John Makinson had one "social dinner" at which "general book industry issues and trends were discussed at high levels of generality," Penguin wrote. "Makinson did so pursuant to antitrust legal advice and avoided competitively sensitive topics like terms of trade, prices or confidential competitive matters."

As for the many phone calls between executives at various houses cited by the Justice Department, Macmillan said no phone calls to which Sargent were a party involved collusion. "Indeed, more than half of these telephone 'conversations' lasted no more than a few seconds and were nothing more than missed calls."

According to paidcontent, both publishers said that some of the conversations between executives at different houses had to do with joint projects Bookish and aNobii.

Penguin also argued that it made an agreement with Apple in large part because its iPad allowed for enhanced e-books that the Kindle couldn't handle.




Amazon and New Jersey Make a Deal
In another deal in which a state will help finance the e-tailer's expansion, Amazon.com has agreed to begin collecting sales tax on sales made in New Jersey, effective July 1, 2013, in exchange for "economic development incentives" for building two warehouses, Reuters said.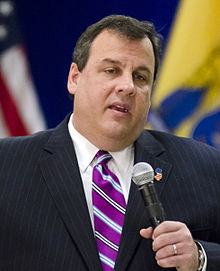 Governor Chris Christie announced the deal yesterday and estimated that Amazon will collect as much as $40 million a year in sales tax, according to Bloomberg. He also estimated that the two warehouses will bring $130 million in investments and 1,500 full-time jobs to the state. If a deal for state help is reached, construction could begin next year.

"Today's announcement marks a first step toward a long- term relationship with Amazon," Christie said. "With this agreement, Amazon is stepping up and making a real commitment to our state and to our people."




Kobo Sale Boosts Indigo as Revenues Drop
Revenue in the fourth quarter ended March 31 at Indigo Books & Music fell 2% to C$196 million (about US$190 million), and net earning were $132 million (US$128 million) compared to a net loss of $19 million (US$18.4 million) in the same period a year ago. The company blamed the revenue drop on "lower physical book sales which were partially offset by the growth in the digital, gift, lifestyle and toy businesses." The increase in earnings was attributed to gains from the sale of Kobo. (Last November it sold its majority stake to Rakuten for between $140 million and $150 million (US$135.8-US$145.5 million).)

Revenue for the full year fell 2.3% to $934 million (US$906 million) and net earnings were $93 million (US$90 million), compared to a net loss of $6 million (US$5.8 million) in the previous year. During the year, sales at Indigo and Chapters superstores open at least a year fell 1.9% while comp-store sales at Coles and IndigoSpirit small format stores fell 0.8%. Sales at indigo.ca rose 2.9%.

Commenting on the results, Indigo CEO Heather Reisman said, "We are enormously proud of Kobo and pleased for Indigo and all Indigo shareholders that this sale represented such an attractive return on our investment. We've accelerated our transformation from a bookstore to the world's first cultural department store and are gratified that our efforts are being positively received by our customers."




Nebraska to Emerge from Bankruptcy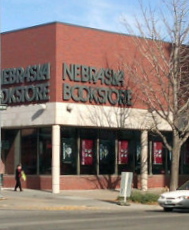 NBC Acquisition Corp.--which includes the Nebraska Book Company, operator of 251 college stores, has 2,500 bookstore customers for its textbook division and has 1,600 technology platforms and e-commerce sites used by various bookstores--will emerge from bankruptcy by mid-June.
The company, owned by Weston Presidio, a San Francisco investment firm, said that the judge in its "pre-packaged" bankruptcy had approved its most recent plan for reorganization, and bond and debt holders had also agreed. It filed for bankruptcy last June, seeking to restructure some $450 million in loans and bonds. After it emerges from bankruptcy, NBC Acquisition will reduce debt by $270 million.
Under the new plan, as the Lincoln Journal Star noted, senior secured noteholders, owed about $200 million, will get most of the reorganized company's equity as well as $100 million in new notes and the right to participate in an $80 million exit loan. These noteholders should recoup about 81% of what they're owed. On the other hand, holders of 8.625% unsecured notes, owed about $179 million, will get warrants for 22% of the new equity, and will recover about 3%. They were to receive most of the equity under the previous plan. Unsecured creditors, owed between $11 million and $14 million, will get a cash payment of about 4% of what they're owed.

Earlier this year, Nebraska said it would focus on its on-campus bookstores and would close some of its off-campus locations. It has closed about 40 stores.
President and CEO Barry Major commented: "We entered into this court process with a set of specific goals and while our journey hasn't been without a few bumps, we have accomplished our goals and are preparing to emerge as a stronger company."


WBN 2012: Happy Book Givers; Millions of Media Impressions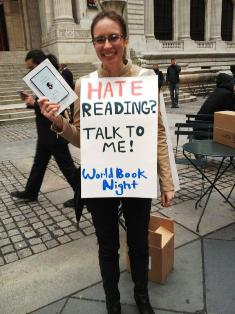 Of the 25,000 people who gave books to others in some 5,800 U.S. communities on World Book Night last April 23, 95% of those surveyed said they were satisfied with the experience and 97% said they will be givers next year and enthusiastically recommend participation to others. WBN book givers were surveyed via Constant Contact.

Carl Lennertz, executive director of World Book Night U.S., commented: "The survey results are proof that it was all well worth it. This feedback tells us that the giver box shipping went extremely well, thanks to Ingram and UPS, and that the booksellers and librarians were the campaign's perfect ambassadors to the public. I am deeply grateful to all of them, as well as to the publishers, authors and book manufacturers."

Another survey, by Cision, found that there were WBN stories in local print media with more than 7.1 million readers and local TV with a combined 1.2 million viewers. "That 8 million local media figure far surpassed our original hopes," Lennertz said. "Combined with the coverage in USA Today, the AP and Huffington Post, on Good Morning America, and phenomenal social media reach, we made quite an impression our first year: over 35 million impressions, in fact, about the event and, more important, about books and reading before, during and after World Book Night."

The surveys will be available at BEA, along with a promotional video produced by Rob Simon of Burst Marketing.




Obituary Note: William Lee Miller
Author, ethicist and journalist William Lee Miller, whose final book, Two Americans: Truman, Eisenhower and a Dangerous World, was published last month, died Saturday, the Associated Press reported. He was 86.



Notes
Image of the Day: Kerry Wood Pitches His New Book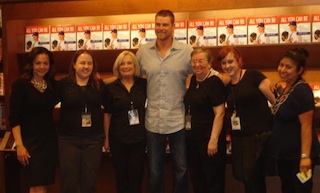 On Tuesday, Kerry Wood, who retired as a pitcher for the Chicago Cubs two weeks ago, launched the book tour for his new children's book, All You Can Be: Learning & Growing Through Sports (Triumph Books), at the Barnes & Noble at Old Orchard Mall in Skokie, Ill. Here he posed with bookseller-fans.


Cool Idea of the Day: Off the Shelf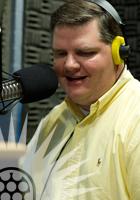 Northshire Bookstore, Manchester, Vt., and WAMC/Northeast Public Radio are partnering to produce "Off the Shelf: Authors in Conversation," a series of live stage events featuring WAMC's Joe Donahue interviewing high-profile authors. Each event is taped live and later aired on The Book Show, which is nationally syndicated. Videos of the interviews are also aired by the local cable access TV channel.

The first guest in the series was MSNBC's Rachel Maddow, author of Drift: The Unmooring of American Military Power. You can check out a short video about Off the Shelf here and The Book Show's audio version of the Maddow conversation here.



Book Trailer of the Day: Can I Get an Amen?
Can I Get an Amen? by Sarah Healy (NAL).


Media and Movies
Media Heat: A.J. Jacobs on Drop Dead Healthy
Tomorrow on ABC's Revolution: A.J. Jacobs, author of Drop Dead Healthy: One Man's Humble Quest for Bodily Perfection (Simon & Schuster, $26, 9781416599074).

---

Tomorrow on a repeat of Tavis Smiley: Anna Quindlen, author of Lots of Candles, Plenty of Cake (Random House, $26, 9781400069347).

---

Tomorrow night on a repeat of Jimmy Kimmel Live: Bethenny Frankel, author of Skinnydipping (Touchstone, $25, 9781451667370).

---

Tomorrow night on a repeat of Late Night with Jimmy Fallon: Stephen Colbert, author of I Am A Pole (And So Can You!) (Grand Central, $15.99, 9781455523429).




NPR Books Touts Summer Teen Reads
NPR Books' annual Summer Books package will focus on the coming-of-age stories that "open our eyes to a world beyond childhood and stick for a lifetime."
The centerpiece will be "PG-13: Risky Reads," a new series exploring "the ageless themes and no-holds barred style" that makes books for young adults so enduring. Authors such as Jodi Picoult (My Sister's Keeper), Abraham Verghese (Cutting for Stone), Lois Lowry (The Giver) and Jesmyn Ward (Salvage the Bones) will reflect on the books they may have read before they were quite ready--"a child peeking into the world of adults." Similar narratives by the NPR staff will be posted on the This Is NPR blog. Local stations and broadcast times are available at http://www.npr.org/stations/.
Thoughout June, listeners can vote for their favorite formative novel at www.npr.org/summerbooks and NPR Books will begin compiling readers' nominations for the best YA literature of all time. The Top 100 list will be released in August.


This Weekend on Book TV: Anna Quindlen
Book TV airs on C-Span 2 this week from 8 a.m. Saturday to 8 a.m. Tuesday and focuses on political and historical books as well as the book industry. The following are highlights for this coming weekend. For more information, go to Book TV's website.

Saturday, June 2

9 a.m. At an event hosted by Books & Books, Coral Gables, Fla., Alice Kessler-Harris talks about her book A Difficult Woman: The Challenging Life and Times of Lillian Hellman (Bloomsbury Press, $30, 9781596913639). (Re-airs Saturday at 4:45 p.m.)

1:30 p.m. In By Any Means Necessary--Malcom X: Real, Not Reinvented (Third World Press, $19.95, 9780883783368), Herb Boyd delivers a response to the late Manning Marable's biography of Malcolm X. (Re-airs Monday at 5:15 a.m.)

3:30 p.m. Arthur Herman presents his book Freedom's Forge: How American Business Produced Victory in World War II (Random House, $28, 9781400069644). (Re-airs Sunday at 10 p.m.)

7 p.m. Tavis Smiley and Cornel West, co-authors of The Rich and the Rest of Us: A Poverty Manifesto (SmileyBooks, $12, 9781401940638), discuss poverty in America. (Re-airs on Sunday at 7 a.m.)

8:30 p.m. Brian Doherty, senior editor at Reason magazine, talks about his book Ron Paul's Revolution: The Man and the Movement He Inspired (Broadside Books, $26.99, 9780062114792). (Re-airs Sunday at 3 p.m.)

10 p.m. After Words: Associated Press energy reporter Dina Cappiello interviews Steve Coll, author of Private Empire: ExxonMobil and American Power (Penguin, $36, 9781594203350). (Re-airs Sunday at 9 p.m. and Monday at 3 a.m.)

11 p.m. At an event hosted by Boswell Book Company, Milwaukee, Wis., Will Allen discusses his book The Good Food Revolution: Growing Healthy Food, People and Communities (Gotham, $26, 9781592407101). (Re-airs Sunday at 4:30 p.m.)

Sunday, June 3

12:30 a.m. Charles Kupchan talks about his book One's World: The West, the Rising Rest and the Coming Global Turn (Oxford University Press, $27.95, 9780199739394).

1:45 a.m. Jonathan Sarna, author of When General Grant Expelled the Jews (Schocken, $24.95, 9780805242799), recounts the order to expel the Jewish population in Grant's commanding territory on December 17, 1862. (Re-airs Sunday at 8 p.m.)

12 p.m. In Depth. Anna Quindlen, author most recently of Lots of Candles, Plenty of Cake: A Memoir (Random House, $26, 9781400069347), joins Book TV for a live interview. Viewers can participate in the discussion by calling in during the program or submitting questions to booktv@c-span.org or via Twitter (@BookTV). (Re-airs Monday at 12 a.m.)

7 p.m. Nation columnist Eric Alterman talks about his book The Cause: The Fight For American Liberalism From Franklin Roosevelt to Barack Obama (Viking, $32.95, 9780670023431).

11:15 p.m. At an event hosted by Politics & Prose Bookstore, Washington, D.C., Christopher Buckley presents his novel They Eat Puppies, Don't They? (Twelve, $25.99, 9780446540971).



Books & Authors
A Western Romance: Publishing Badlands Bride
Appropriately, this story about a romance writer is a tale of romance and devotion, of long-unrequited love, of perseverance with, fortunately, a very happy ending.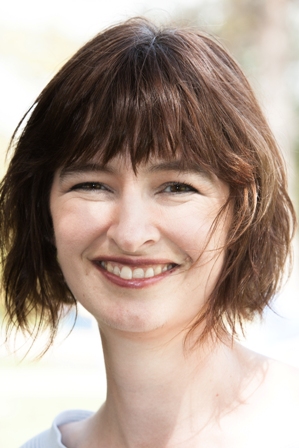 Adrianne Wood has written regularly since age 15, beginning with sword-and-sorcery fantasy tales that had a strong romance aspect. As early as her college years, she submitted novels for publication. As an adult, she came to focus more on romances, and while working in publishing for nearly two decades--at Penguin, Knopf, Ballantine, Del Rey and, currently, at book packager Becker & Mayer--she kept writing and kept submitting manuscripts. In some cases, she submitted manuscripts to people she worked with--but always without success. Characteristically, she wasn't fazed. "Even though I didn't have anything published, I have worked with a lot of wonderful authors and publishing people," she said. "It has been extremely rewarding day to day."

But recently she signed a two-book contract with Pocket Books, and her first "real" book, Badlands Bride, a western romance, will be published in November. Badlands Bride is the first in a trilogy whose books focus separately on one of three sisters and their adventures in the Wild West. The second book will appear in December 2013.

The catalyst for the change was the Internet, some shifts in genre popularity, a few industry contacts and the involvement of her informal agent and manager (and husband), Kuo-Yu Liang, whose day job is v-p of sales and marketing at Diamond Book Distributors. (He earlier worked at the Central Park Bookstore in San Mateo, Calif., and at Ballantine and Random House.)


In the past few years, Wood said, people urged her to take advantage of the possibilities offered by the Internet to unpublished authors and "get my books out there," she told Shelf Awareness. So early this year, she published an e-version of Badlands Bride via Barnes & Noble's Nook. Under the program, for a month-long exclusive, B&N promoted the title to Nook users. (Besides Liang, Wood received editing help from freelance editor Jenny Smith, a former editor at Ballantine and Penguin, and design assistance from designer Jose Trujillo, formerly of Random House.) Within a week, Badlands Bride made it onto B&N.com's top 100 e-books list and then it became #1 on the general western romances list, which includes print books. "Gosh," Wood commented. "It really does work sometimes!"

Then, with this strong sales history, Liang called Anthony Ziccardi, v-p, associate publisher at Pocket Books. As Wood said, "They took notice." Ziccardi passed the title on to editor Abby Zidle. The rest, as they might say, is western history.
Pocket bought all rights to Badlands Bride, which for the time being, is no longer available as an e-book. "The fact that it was already written and could be put right on the list was important," Wood said. In fact, after some tweaking, the Pocket edition is "pretty close" to the original.

In part, Wood said, she benefited from a resurgence in western romances after a long dry period. She speculated that has stemmed from a renewed reader interest in the frontier, in going back to roots, in "getting in touch with a simple life, not constantly on Twitter and Facebook."

Wood's been enjoying being an author. "It's fun to see publishing from the author's perspective," she said, adding that she's been most struck by how approachable people are. "Publishers and booksellers and authors are all in it for the love of books. That's a good basis for any relationship, especially one like this."

Wood is now working on the second book for Pocket. As she has for years, she follows a routine of waking at 5:30 every morning and writing before getting ready for work. "Three cats want immediate attention, but after that, hopefully the words are flowing and I can write for 90 minutes," she said. The big difference now: she has incentive she never had before and admitted that, without a contract, "I would skip writing some days."

As an unpublished writer, she said, she wrote for herself and for a small audience. "Your mom may like it, too," she said, with a laugh. "With a contract, there is someone else out there waiting for it, and readers wanting it. That's good incentive for working every day and doing your best."

Readers who liked Badlands Bride will be happy to hear that more of the author's work is becoming available. Late last year Wood self-published an e-book version of Unruly Hearts, another western romance, set more than a decade before Badlands Bride. And she has a contemporary paranormal romance that may see the light of day in the next year or two--in part with the help of her husband.

Wood and Liang met at Ballantine. (In "real life," she is Andrian Liang.) After living in New York for eight years (in her case) and 13 years (his), the couple had the opportunity to move to Seattle. At Becker & Meyer, she works on four-color children's books and deluxe adult titles.

Although her husband is one of the busiest people we know in publishing--and travels around the globe 25% of the time--he has "totally jumped into" being her agent, Wood said. "He's always been supportive. He's always given me space to write and all a spouse can do to support a writer. But he's a sales guy, and now that he can do something, he's become fully involved." He's talking with contacts, handling her author website and reviews and, perhaps most important, continuing to make sure she has time to write. "Being the writer in our partnership is a sweet deal," she said. --John Mutter





Awards: Orange Prize; Bollinger Everyman Wodehouse
American author Madeline Miller won the £30,000 (US$46,591) Orange Prize for Fiction, which "celebrates excellence, originality and accessibility in women's writing from throughout the world," for her debut novel The Song of Achilles.

"This is a more than worthy winner--original, passionate, inventive and uplifting. Homer would be proud of her," said Joanna Trollope, chair of judges.

The Guardian reported that the judges "took about three hours to reach their decision before agreeing, at midnight, to award the prize to Miller.... Trollope described the final judging meeting as 'almost painful,' owing to the strength of the six books on the shortlist."

"To be candid, if this had been a weaker year any one of them could have won," Trollope said. "It was an extremely strong shortlist and I hope the breadth and the adventurousness of the settings and the subject matter puts to bed for ever the idea that women only write about domestic things. They are all to be commended."

---

Terry Pratchett won the Bollinger Everyman Wodehouse Prize for Comic Fiction for Snuff, his 39th Discworld novel. He will be honored June 6 at the Telegraph Hay Festival, where he will receive a jeroboam of Bollinger Special Cuvée, a case of Bollinger La Grande Année and a set of the Everyman Wodehouse collection. In addition, a locally bred pig will be named after the novel.

The Guardian noted that Pratchett has been shortlisted for the prize on three previous occasions. "There are so many things he does which Wodehouse did too," said Peter Florence, one of the judges and director of the Hay Festival. "It's not just the playfulness of the language--he's also quite patently satirical in the way Wodehouse was. Wodehouse was really hard on fascism. He wasn't simply writing a comedy of manners, and neither is Pratchett.... Both of their invented worlds are wrestling with the political realities of their times."



Book Review
Review: Mission to Paris
Mission to Paris by Alan Furst (Random House, $27 hardcover, 9781400069484, June 12, 2012)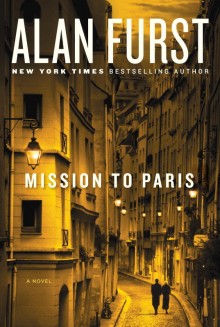 In 1988, Alan Furst published Night Soldiers, a historical thriller set during the Third Reich's rise to power and the outbreak of the Second World War on the European continent. The latter theme has dominated his fiction ever since, yet with each novel he finds another way to make this familiar history fresh. In Mission to Paris, his 12th pre-World War II novel, Furst introduces us to Frederic Stahl, a Hollywood actor who's been loaned out by his studio to a production company in Paris but quickly gets caught up in much larger dramas.
Stahl arrives in September 1938, as newspaper headlines blare warnings of the state of emergency in Czechoslovakia. As a European emigré (né Franz Stalka of Vienna), Stahl instinctively dislikes the Nazis, and he's caught off-guard by the Reich's efforts to undermine France with a propagandistic "rapprochement" campaign. Furst craftily outlines how a few subtle gestures--a bribe to a well-placed official, a wealthy advertiser complaining about the editorial politics of a leading newspaper, a postcoital suggestion to a radio commentator--contribute to the reshaping of a nation's mood. The Germans want Stahl in their corner, and though at first he's unhesitant to tell them exactly what he thinks of their offer, a conversation with an official at the American embassy compels him to rethink the situation. The Roosevelt administration wants to take on the Nazis, but they lack public support, so they're trying to marshal the intelligence that would convince people the war is worth fighting. "You're not a spy," the diplomatic officer concedes. "That takes nerves of steel, and soon enough becomes a full-time job." On the other hand, "if, in your time here you, ah, stumble on something, something important, it wouldn't be a bad idea if you let me know about it."
One of the consistent strengths of Furst's novels is that, to the casual reader, they seem almost unplotted--from the beginning, things seem to just happen, one after another. This is, however, a finely calibrated effect; Stahl's world is changing around him, and as shifting circumstances converge, the story gradually locks into place. When it does, our sympathetic identification with Stahl is so thoroughly formed that it heightens the dramatic tension that much more. If you've read Furst's previous novels, you'll recognize a familiar face or two along the way. If you haven't, it probably won't be too long before you find yourself searching out his backlist. --Ron Hogan
Shelf Talker: Paris, 1938: What can one Hollywood heartthrob do to help warn the world of the threat posed by Hitler and the Third Reich?


Deeper Understanding
BEA Bookseller Buzz: Debuts and Favorite Fiction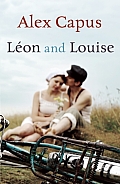 Some say that it has never been more important for independent booksellers to make their mark on books before the books go on to dominate chain and online retailers. With this in mind, on the top of Geoffrey Jennings's (Rainy Day Books in Kansas City) list is Léon and Louise by Alex Capus (Haus/Consortium, November), a paperback release of a novel that was shortlisted for a literary prize in the author's native Germany. Two young lovers meet as World War I comes to a close, but circumstances intervene to keep them apart for decades--he serves in the SS in occupied France and she is sent to Africa. It's a great love story told with great humor, Jennings observed: "It's got all the right elements for indies to smoke it as a book group selection," along the lines of The Guernsey Literary and Potato Peel Pie Society, Atonement and The Postmistress.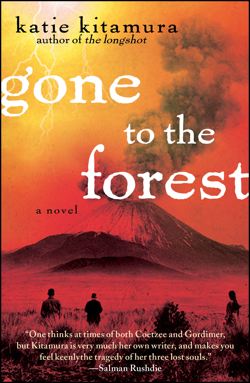 At City Lights, San Francisco, Calif., Paul Yamazaki has a little sleeper from a big publisher at the top of his buzz list: Gone to the Forest by Katie Kitamura (Free Press, August). A second novel by the author of The Longshot, Gone to the Forest is set in a colonial country on the brink of civil war. Yamazaki described it as a "short, intense novel" that presents events from the colonizer's point of view. "Not everyone will love this book," he cautioned, and he advises booksellers to place it in the right readers' hands. In doing so, he thinks booksellers can help spur the career of a "major talent."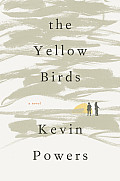 Kevin Powers, an Iraq war veteran who just completed a Michener poetry fellowship at the University of Texas at Austin, is garnering lots of early buzz for his debut novel, The Yellow Birds (Little, Brown, September). While the subject--two young soldiers bound together since basic training thrown into a war they are not prepared for, as well as an examination of how the war invades their families' lives back home--sounds heavy, Cathy Langer at the Tattered Cover, Denver, Colo., described the book as "kind of a fun one." (She had 25 pages left to read when we spoke with her.)
Booksellers love a debut, and The Dog Stars by Peter Heller (Random House, August) is being described by some as "The Road meets The River Runs Through It," a phrase Yamazaki, who has read the book, said he is happy to co-opt in handselling it at City Lights. Sheryl Cotleur, head book buyer at Book Passage in Corte Madera and San Francisco, Calif., said it took her a little while to get into The Dog Stars, but she was struck by it in the end. "There are some long, lyrical passages that are amazing," she added.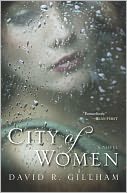 As often happens pre-BEA, Cotleur had received too many galleys to read them all before the trade show. One she anticipates is City of Women, a debut by David Gillham set in World War II Berlin, to be published by Amy Einhorn's imprint at Putnam in August.
Valerie Koehler of the Blue Willow Bookshop in Houston, Tex., is excited about a first novel, The Orchardist by Amanda Coplin (HarperCollins, August). She noted that the author has been compared with Cormac McCarthy and she hopes to fall in love with this read about an orchardist who gives refuge to teenage girls and the ramifications of his actions.
Other debuts on booksellers' radar include: The Stockholm Octavo by Karen Englemann (Ecco, August); Shine, Shine, Shine by Lydia Netzer (St. Martin's, August) and Mr. Penumbra's 24-hour Bookstore by Robin Sloan (FSG, October).
Of course, when a debut novel comes from a beloved memoirist, it gets special attention: and J.R. Moehringer's Sutton is lighting up bookseller radar. It's based on the life of the "Babe Ruth of bank robbers," and the Tattered Cover's Langer said she loved it. "He did with real fake characters what he did with real real characters in The Tender Bar," she noted.
Many booksellers come to BEA looking forward to new books from some of their "old" favorites.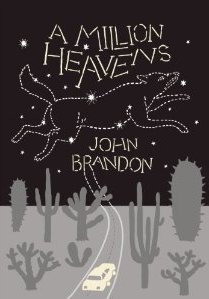 For Robert Sindelar at Third Place Books in Seattle, one such title is A Million Heavens (McSweeney's, July), the third novel by John Brandon, author of Citrus Country. "I was excited to get whatever he did next," Sindelar told us. A Million Heavens is about a piano prodigy who lies in a coma while his father sits by his side. It is told from the points of view from various community members who keep vigil in the hospital parking lot in Albuquerque--including a wolf that watches the commotion. "I'm glad to see it got chosen for the Editor's Buzz panel because he deserves a wider audience," Sindelar added.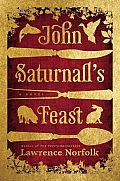 "Lawrence Norfolk is back," noted Yamazaki, about the award-winning author of Lemprière's Dictionary,The Pope's Rhinoceros and In the Shape of a Boa. Grove will publish Norfolk's John Saturnall's Feast in September. It has been described as a work of historical fiction along the lines of Wolf Hall and Jonathan Strange and Mr. Norell. Set in the 17th century, the story centers on a kitchen boy who becomes a chef but never forgets the tale of the magical feast his mother (who dies of starvation) taught him. Note: the novel features lots of food and is best not read on an empty stomach.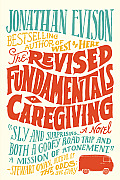 Seldon Edwards returns with The Last Prince (Dutton, August), a sequel that picks up where his much beloved debut novel, The Little Book, left off in fin de siècle Vienna. And Algonquin plans to publish Jonathan Evison's third novel, The Revised Fundamentals of Caregiving, in August. Evison's debut, West of Here, was a popular indie title.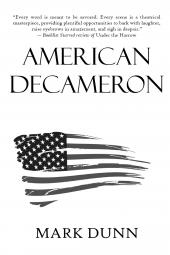 Booksellers made Mark Dunn's debut novel, Ella Minnow Pea, a surprise bestseller in 2001. Now the author is back with American Decameron (MP Publishing, October), an homage to the 14th-century medieval allegory by Giovanni Boccaccio. Dunn tells 100 stories, each taking place in a different year of the 20th century.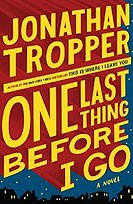 At a Great Good Place for Books in Oakland, Calif., owner Kathleen Caldwell noted that sometimes her staff takes "make" to a whole different level. Since The Book of Joe by Jonathan Tropper came out in paperback, the store has sold more than 1,300 copies--this in a space of just 1,800 square feet--and so it is no surprise that Tropper's One Last Thing Before I Go (Dutton, August) is high on Caldwell's list to grab at BEA. She expects to sell about 100 hardcovers but sees even great potential in its paperback as a long-term handsell. "One this about our store is that we create an audience for writers like Jonathan Tropper," she said. "People come in asking for his new one all the time."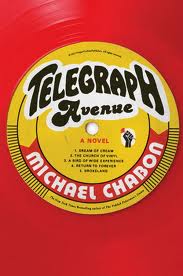 And then there are some big names with new books due this fall, including Zadie Smith's NW (Penguin, September), Michael Chabon's Telegraph Avenue (Harper, September), Barbara Kingsolver's Flight Behavior (Harper, November) and Louise Erdrich's The Round House (Harper, October). Cotleur said she has not read these yet, but has been hearing they represent some of the strongest work by those old favorites to date.
Tom Campell, co-owner of the Regulator Bookshop in Raleigh, N.C., is especially looking forward to Chabon's and Smith's books. Smith is returning to urban youth, which is her strength. Telegraph Avenue examines the lives of two families that revolve around the pop culture and jazz worlds in Oakland, reminding some readers of how Chabon brought comic books culture in New York to life in The Amazing Adventures of Kavalier & Clay.
Of course, Campell observed, "There are always two or three [buzz books] that everyone will have missed until they come out--and that's part of the fun, too." And that's why even veteran booksellers come to BEA and walk the aisles year after year--eager to hear the buzz, add to it and spread it long after all the boxes are packed up next week.
Tomorrow, we'll check out the nonfiction buzz. --Bridget Kinsella