Shelf Awareness for Thursday, July 26, 2012

Quotation of the Day
Chris Cleave: Indie Bookstore as an 'Oasis of Reading'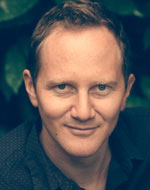 "It's a great privilege to travel across America, really hopping from oasis to oasis of reading as represented by strong independent bookstores."
--Chris Cleave, author most recently of
Gold
, in a
video
from his recent event at
Tattered Cover
Book Store, Denver, Colo., where he gave a shoutout to his hosts as well as to indie booksellers nationwide.


News
Mysterious Galaxy Redondo Beach Opens In-Store Café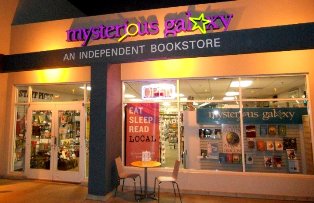 The much-anticipated opening of Catalina Coffee & Café inside the Mysterious Galaxy's Redondo Beach bookstore is happening this week. According to the bookshop's e-newsletter, the café offers a space where customers "can come in and visit with the new staff, try some complimentary baked goods and purchase their fabulous coffee or other drinks and treats. Then you can have a cozy seat and enjoy reading the great book you just bought from Mysterious Galaxy!"



Random House & FremantleMedia in New Partnership
Random House and FremantleMedia have formed a new creative and strategic partnership to develop scripted television programming for U.S. and international markets based on books from the publisher's imprints. Both companies are owned by Bertelsmann.

The first-look deal will reside within Random House Television, a new part of Random House Studio, which is headed by Peter Gethers. Random House Television will work with the publisher's editors and publishers--as well as their authors' agents--to identify and acquire performance rights for the full range of broadcast network, cable and premium television scripted formats. The partnership will also collaborate with authors to develop original scripted television properties.

Jeffrey Levine, who has been appointed head of television for Random House Television, will be based in FremantleMedia's Los Angeles offices and report to Gethers. He joins the company from Spring Creek Productions, where he worked on development of a number of shows, including Blood Diamond, Monster-In-Law and This Is Where I Leave You, which is now in casting. He was also an executive producer on HBO's Too Big to Fail.

Christina Malach is the executive story editor at Random House Studio's L.A. office. The New York team reporting to Gethers includes Valerie Cates and Claudia Herr--both executive story editors--and Brady Emerson, story editor.



Children's E-Book Publisher Adding Print Editions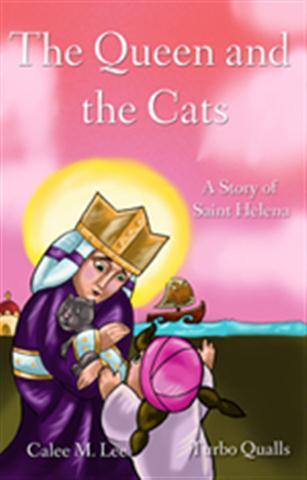 Calling the decision perhaps a "a counter-intuitive move in the e-book era," Digital Book World reported that Xist Publishing will begin offering print editions of its 104 children's e-books, and has already begun a conversion process that should be completed by September.

The company decided to make this transition after "finding that its books that had both a print and e-book edition were selling more copies and at higher prices. Parents were also requesting print editions of their favorite e-books," DBW noted.



World Book Night: Planning Underway for 2013

Plans are in motion for next year's World Book Night U.S., which will be take place on April 23. Voting for the WBN 2013 picks by a panel of librarians, independent booksellers and Barnes & Noble buyers is underway.

The long list of book candidates was derived from IndieBound Picks, B&N Discover Picks, bookseller and librarian suggestions, ReadingGroupGuides.com's most requested book group guides, GoodReads' Top 100s and Above the Treeline's top 300 paperback bestsellers for the past year,

In addition, this year's volunteer book givers were asked to send in book recommendations. "We want the givers, booklovers all, to be heard, and to keep them part of this process year-round," said Carl Lennertz, executive director of WBN U.S. "Our enthusiastic army of book givers submitted 20,000 lines of suggestions, and the top 50 titles were folded into the long list to be voted on by the panel. The book picks and the giver application process will be announced in the fall."

A new WBN steering committee has been meeting and WBN is establishing subcommittees, including media strategy, author events, fundraising & sponsorship, friends of WBN, and book production & logistics. Members will be announced in August.



'Forbidden Tales' a Niche for Hong Kong Booksellers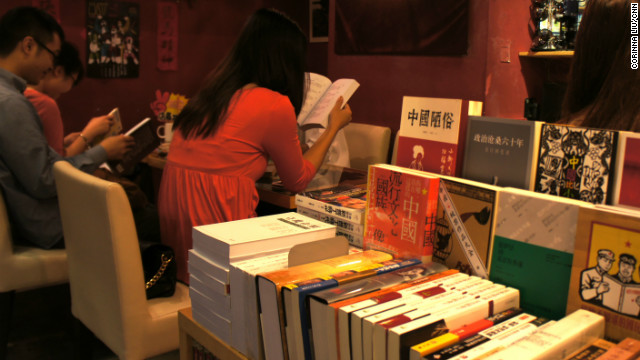 For Hong Kong bookselling entrepreneurs, "banned in Beijing" is a strong sales tool. CNN reported that because the Chinese government places strict controls on mass media, bookstores like the People's Commune "are cashing in on the ban to cater to the millions of mainland Chinese" who travel to Hong Kong by stocking their shelves "with forbidden tales of everything from the Tiananmen Square crackdown of 1989 to the ongoing scandal of ousted Communist Party official Bo Xilai."

People's Commune owner Deng Zi Qiang said 95% of his customers are from mainland China, predominantly scholars or businessmen ranging in age from 30 to 40. His customers even include government officials and police chiefs. "Some of them show me their police IDs when checking out," he added.



Notes
Image of the Day: Sand Mandala Grows 'One Grain at a Time'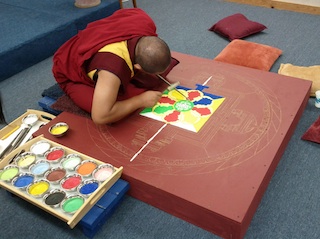 East West Bookshop in Mountain View, Calif., is currently hosting two monks from the Gyudmed Tantric Monastery in India who are touring to benefit Tibetan Living Communities, a U.S. non-profit dedicated to improving education and health care in Tibet. The monks have helped earthquake victims, installed solar power for hospitals and established schools. At the store, they are creating a sand mandala one grain at a time. A dispersal ceremony will be held this Sunday, July 29.


Community Bookstore on Louie Tonight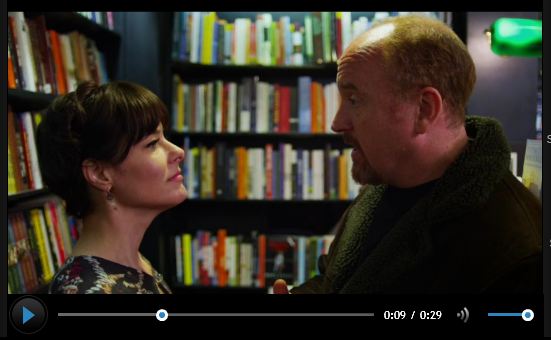 Tonight's episode of Louie, starring Louie CK, which airs at 10:30 on FX, is the second in a row to feature the Community Bookstore in Park Slope in Brooklyn, N.Y. In a multi-episode storyline, Louie is dating Parker Posey, who plays an indie bookseller. When Louie asks Posey's character for a book about flowers for kids, he's shocked to find that she immediately has an answer. She also tells him, "I think it's great that you come into a real bookstore instead of just perusing Amazon." Although Tiny, the Community Bookstore's cat, was not on set, bookseller Dan Wilbur (also of BetterBookTitles.com) had the chance to be an extra. See the trailer here.


Indie Bookseller's E-Book Goal: 'Make It Easy for My Customers'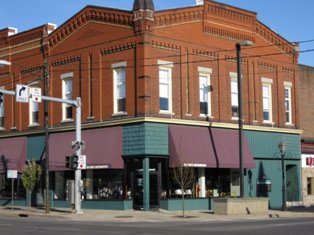 "Where do e-books stand with today's readers?" Oswego County Today asked a pair of local booksellers in the small upstate New York city.

"When I first opened the bookstore, one of the best pieces of advice I was given was that I should make it easy for my customers to buy books from me," said Bill Reilly, owner of the rivers end bookstore. "So whatever form my customers want their reading material in, I make it available to them. When e-readers started selling, there was no question in my mind that we needed to jump on board. We embraced it. And I think the bookstores that haven't embraced it aren't doing so well.

Among the customer outreach efforts is "an e-reader night where we invite our friends from Barnes & Noble to the store to put on a presentation and show our customers how to use their Nook to purchase from the rivers end bookstore website," Reilly added.

Deborah Engelke, owner of Time and Again Books and Tea, sells rare and out-of-print titles. She observed that technology doesn't cater to her patrons: "The price of an e-reader is little prohibitive for my customers, which is why they buy used books. It's within their budget. They may be upper-middle class, but have an interest in physically holding and owning a rare book. Or they may be middle class and have children in soccer or other activities, and that can exhaust a salary. So they take a back seat to brand new books."

Reilly said he believes e-book sales have reached a plateau for the moment: "They've got a piece of the pie, maybe 16% or so, which is not insignificant. But that means that 84% of the books that are purchased are traditionally bound books. Will that change? I suspect it will continue to move in a digital direction, yes. I think there will be a balance at some point, too."



'10 Truly Unique Bookstores in America'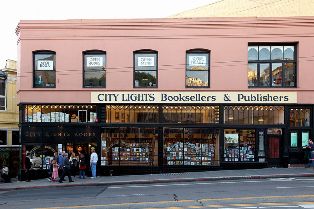 "Bookstores outside the mainstream give cities across America (and the world!) a dose of local spice and build supportive communities of like-minded individuals," observed the OnlineDegreet.net blog in highlighting "10 Truly Unique Bookstores in America." The blog also noted that while "many of them do carry popular literature from major publishers, their true calling lay with offering a haven for hobbyists, professionals and fans from oft-ignored or overlooked markets. And the United States is certainly better off because of it."



Book Trailer of the Day: A Rising Tide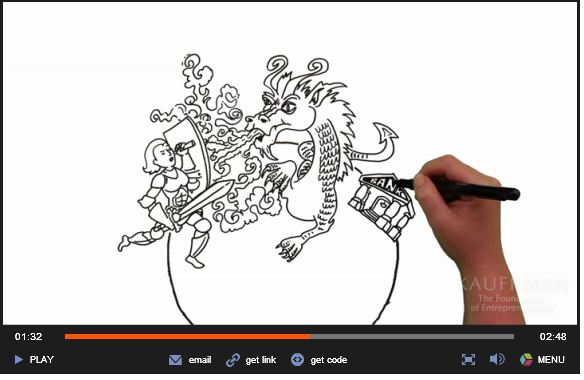 A Rising Tide: Financing Strategies for Women-Owned Businesses by Susan Coleman and Alicia A. Robb (Stanford Economics and Finance).


Media and Movies
Movie Trailer: Life of Pi
The official trailer for Ang Lee's Life of Pi has been released. The film, adapted from Yann Martel's bestselling novel, "was set to come out at Christmas time but was shifted to a November 21 release," Deadline.com reported.



This Weekend on Book TV: Me the People
Book TV airs on C-Span 2 this week from 8 a.m. Saturday to 8 a.m. Monday and focuses on political and historical books as well as the book industry. The following are highlights for this coming weekend. For more information, go to Book TV's website.

Saturday, July 28
1:30 p.m. Samuel Popkin discusses his book The Candidate: What It Takes To Win--and Hold--The White House (Oxford University Press, $27.95, 9780199922079). (Re-airs Sunday at 7 p.m.)

3 p.m. David Brody presents his book The Teavangelicals: The Inside Story of How the Evangelicals and the Tea Party are Taking Back America (Zondervan, $22.99, 9780310335610).

3:45 p.m. Stanley Weintraub speaks about his book Final Victory: FDR's Extraordinary World War II Presidential Campaign (Da Capo Press, $26, 9780306821134).

7 p.m. At an event hosted by Talking Leaves Bookstore, Buffalo, N.Y., CODEPINK co-founder Medea Benjamin discusses her book Drone Warfare: Killing by Remote Control (OR Books, $16, 9781935928812). (Re-airs Monday at 5 a.m.)

8:30 p.m. John Fund presents his book Who's Counting: How Fraudsters and Bureaucrats Put Your Vote at Risk (Encounter Books, $16.99, 9781594036187).

9 p.m. Kevin Bleyer, a writer for the Daily Show with Jon Stewart, talks about his book Me the People: One Man's Selfless Quest to Rewrite the Constitution of the United States of America (Random House, $26, 9781400069354). (Re-airs Sunday at 5 p.m.)

10 p.m. After Words. Charlton McIlwain interviews Fredrick Harris, author of The Price of the Ticket: Barack Obama and the Rise and Decline of Black Politics (Oxford University Press, $24.95, 9780199739677). (Re-airs Sunday at 9 p.m. and Monday at 12 a.m. & 3 a.m., and August 5 at 11 a.m.)

11 p.m. Joel C. Rosenberg presents his book Implosion: Can America Recover from its Economic & Spiritual Challenges in Time (Tyndale House, $26.99, 9781414319674). (Re-airs Sunday at 9:15 a.m.)

Sunday, July 29
8 a.m. At an event hosted by Politics and Prose Bookstore, Washington, D.C., Joseph Stiglitz talks about his book The Price of Inequality: How Today's Divided Society Endangers Our Future (Norton, $27.95, 9780393088694). (Re-airs Sunday at 2 p.m. and 10:45 p.m.)

1:20 p.m. Edward Klein discusses his book The Amateur: Barack Obama in the White House (Regnery, $27.95, 9781596987852). (Re-airs Sunday at 10 p.m. and Monday at 1:20 a.m.)

4:30 p.m. Katie Pavlich speaks about her book Fast and Furious: Barack Obama's Bloodiest Scandal and Its Shameless Cover-up (Regnery, $27.95, 9781596983212).

8:30 p.m. Phyllis Schlafly presents her book No Higher Power: Obama's War on Religious Freedom (Regnery, $27.95, 9781621570127).



Books & Authors
Awards: Man Booker Longlist
The longlist for the £50,000 (US$77,519) Man Booker Prize for fiction was unveiled yesterday in London. Times Literary Supplement editor Sir Peter Stothard, the chair of judges, commented: "Goodness, madness and bewildering urban change are among the themes of this year's longlist. In an extraordinary year for fiction the 'Man Booker Dozen' proves the grip that the novel has on our world. We did not set out to reject the old guard but, after a year of sustained critical argument by a demanding panel of judges, the new has come powering through."

The shortlist will be announced September 11, with the winner revealed October 16 during a dinner at London's Guildhall. This year's longlist:

The Yips by Nicola Barker
The Teleportation Accident by Ned Beauman
Philida by André Brink
The Garden of Evening Mists by Tan Twan Eng
Skios by Michael Frayn
The Unlikely Pilgrimage of Harold Fry by Rachel Joyce
Swimming Home by Deborah Levy
Bring up the Bodies by Hilary Mantel,
The Lighthouse by Alison Moore
Umbrella by Will Self
Narcopolis by Jeet Thayil
Communion Town by Sam Thompson



IndieBound: Other Indie Favorites
From last week's Indie bestseller lists, available at IndieBound.org, here are the recommended titles, which are also Indie Next Great Reads:
Hardcover

Alif the Unseen: A Novel by G. Willow Wilson (Grove Press, $25, 9780802120205). "Alif is an Arab-Indian computer hacker who gets into deep trouble when he tries to erase himself from the web. His troubles only increase when he receives an ancient text--written by the mythological Jinn--that may be the key to unlocking a whole new way of programming. This smartly written, action-packed thriller is reminiscent of the early works of Neal Stephenson and William Gibson. Unpredictable to the very end--I could not put it down!" --James Wilson, Octavia Books, New Orleans, La.
Some Kind of Fairy Tale: A Novel by Graham Joyce (Doubleday, $24.95, 9780385535786). "Twenty years ago, 15-year-old Tara Martin disappeared without a trace, until one Christmas morning when she appears out of the blue, looking as though she were still a teenager and claiming she was lured away by 'the fairies.' A mysterious and unknown figure with deep insight and untold answers serves as narrator, and readers are kept on edge as they try to answer the question: Where has Tara been? A mind-bending psychological narrative filled with mystery and beautifully written prose." --Heath Christman, Warwick's, La Jolla, Calif.
Paperback
The Last Policeman: A Novel by Ben Winters (Quirk, $14.95, 9781594745768). "The clichéd plot of the end of the world gets a new look in The Last Policeman. With an asteroid on its way to Earth, normal life has already shut down. Faced with certain doom, people decide working is a fool's game and head off to fulfill their 'bucket lists,' except for a very few, including Detective Hank Palace. His only desire is to be a policeman, so he can't help trying to solve crimes even though it's a thankless job. Modern technology is useless with no workers to keep it going, so Hank uses old fashioned footwork and reasoned thinking to find a murderer. If certain doom ever becomes reality, I would include this series in my stack of books to read before the end!" --Ann Carlson, Harborwalk Books, Georgetown, S.C.
For Teen Readers
Timepiece: An Hourglass Novel by Myra McEntire (Egmont USA, $17.99, 9781606841457). "McEntire has outdone herself with this newest installment in the Hourglass series! This story continues the Hourglass' search for Landers through the eyes of Kaleb Ballard. But when the 'powers that be' issue an ultimatum to find Jack or rewrite time, the Hourglasses realize that there is more going on here that they thought. This novel was a perfect sequel, and I can't wait to see what will happen next!" --Emily Grossenbacher, Lemuria Bookstore, Jackson, Miss.
[Many thanks to IndieBound and the ABA!]


Book Review
Review: The Dog Stars
The Dog Stars by Peter Heller (Knopf, $24.95 hardcover, 9780307959942, August 7, 2012)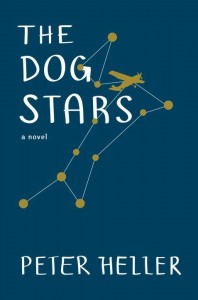 With echoes of Moby Dick, Peter Heller's terrific first novel, The Dog Stars, wastes no time introducing everything we need to know about his narrator: "I keep the Beast running. I keep the 100 low lead on tap. I foresee attacks. I am young enough. I am old enough. I used to love to fish for trout more than almost anything. My name is Hig, one name. Big Hig if you need another."
Hig sleeps under the stars alongside the tiny Erie, Colo., airstrip nestled in the crumbling ruins of a suburban development of vacant McMansions. Except for his wily, gun-toting, self-preservationist partner, Bangley, and his last-legs dog, Jasper, Hig is alone. "The flu killed almost everybody," he explains, "then the blood disease killed more. The ones who are left are mostly Not Nice, why we live here on the plain, why I patrol every day." While Bangley gathers his protective arsenal, Hig secures a 1950s Cessna (nicknamed "The Beast") and fuel to reconnoiter their "perimeter" from the air.
Heller's survivors are a symbiotic yin and yang pair: Bangley's motto is "Guilty until--until nothing. Shoot first ask later. Guilty then dead," while Hig is willing to "let a visitor live a minute longer until they prove themselves to be human... because they always do." Like Didi and Gogo in Beckett's Waiting for Godot, the two men are lonely survivors in a post-apocalyptic world waiting for whatever comes next, a time and place where hunting, fishing, and farming (and flying and killing) are the only skills that matter.
These references to Melville and Beckett are not inappropriate. Heller brings Melville's broad, contemplative exploration of good and evil to his story; he tells it in the spare, often disjunctive, language of Beckett. Heller's vision, however, is not as dark as that of his literary antecedents. His faith in the resilience of mankind is reflected in Hig's persistence in fishing for river carp in the face of the extinction of his beloved trout. "They fought without the vigor of a trout but with a sullen reluctance like a mule digging in his heels," Heller writes. "They simply refused to budge which wasn't fun, but then there wasn't much fun anymore and I came to admire their stoicism. A stolid refusal to be yet consumed by the universe." Perhaps we, too, will be up to the task when Armageddon comes. --Bruce Jacobs
Shelf Talker: With startling lyricism, Peter Heller's accomplished first novel rises above the inherent darkness of a world stripped bare by disease, climate change and violence.