Shelf Awareness for Thursday, August 2, 2012

News
Northshire Bookstore Exploring Saratoga Springs Expansion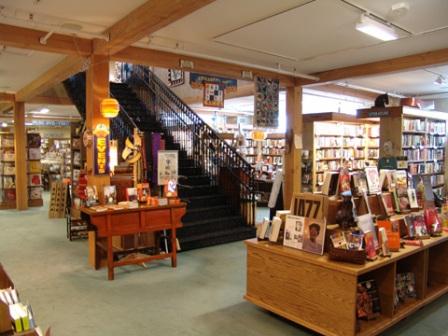 The Northshire Bookstore, Manchester Center, Vt., "is seriously considering opening a second location," in Saratoga Springs, N.Y., the Saratogian reported, noting that owner Chris Morrow said the plan is still very much tentative, but the former Borders location on Broadway is among the options he has explored.

Although he could not discuss other locations under consideration, Morrow said, "We're very excited about the prospect of coming to Saratoga," and cited a number of reasons why the city would be a natural spot for a second Northshire, including proximity to Skidmore College, the Saratoga Performing Arts Center and the City Center. He added that "there seems to be a well-educated, well-to-do populous that would be interested in what we have to offer.... Saratoga has a tremendous amount going for it."



BISG Survey: Print Format Gains as E-Book Consumers Diversify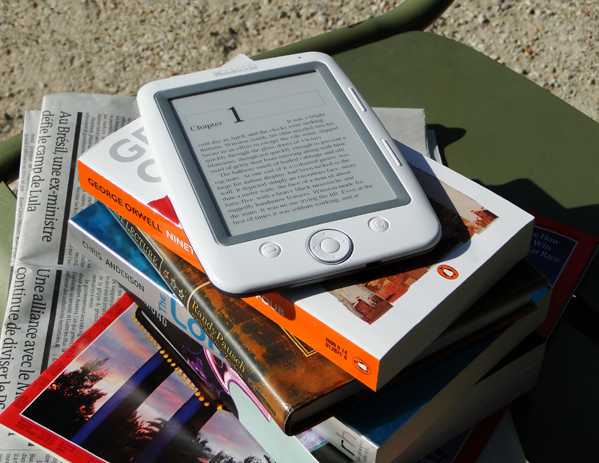 The percentage of e-book consumers who "exclusively or mostly" purchased book content in e-book format decreased from nearly 70% in August 2011 to 60% in May 2012, according to the third installment of the Book Industry Study Group's Consumer Attitudes Toward E-Book Reading report, conducted by Bowker Market Research.

During the same period, the percentage of survey respondents who had no preference for either e-book or print formats, or who bought some genres in e-book format and others in print, rose from 25% to 34%.

The survey also found that ownership of the Kindle Fire grew from 7% of respondents in December 2011 to 20% six months later, while Apple's iPad remained at 17%. Tablet ownership remained low, however, with 5% of respondents owning Barnes & Noble's Nook tablet and 8% another Android-based tablet.

"Device ownership is an important factor in predicting the future. In previous studies, changes in levels of device ownership have presaged changes in e-book buying behavior," said Angela Bole, BISG's deputy executive director.

There is an ongoing decline in dedicated e-reader usage, with Kindle still the most cited primary device (35%), down from its August 2011 high of 48%. Black-and-white and color versions of the Nook dropped from 17% in August 2011 to 13% in May 2012.

For more information, go to www.bisg.org/publications/product.php?p=19&c=437.



Amazon: Grey Shades Potter in U.K.; Silicon Valley Lockers

E.L. James is now the bestselling author of all time on Amazon's U.K. website. The print and digital novels comprising the Fifty Shades erotic trilogy have been purchased four million times at Amazon.co.uk since they went on sale in March, outselling J.K. Rowling's seven-book Harry Potter series. In addition, Fifty Shades of Grey is now the bestselling book of all time at Amazon.co.uk, currently outselling former #1 Harry Potter and the Deathly Hallows by more than two to one.

"If J.K. Rowling was the literary phenomenon of the last decade, then E.L. James looks certain to take that mantle in the current decade," said Gordon Willoughby, E.U. director of Kindle. "In just four months, E.L. James has become Amazon.co.uk's biggest-selling author of all time, which is truly remarkable when you consider that we've been selling books for almost 14 years."

---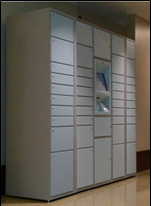 Amazon continues to expand its Amazon Locker program. Tech Crunch reported that more of the on-site delivery locations have been spotted "in Silicon Valley--three, to be precise, at 7-Elevens in San Carlos, Palo Alto, and Mountain View." Amazon's website lists Seattle, New York, Washington, D.C., and London as Amazon Locker locations.



Waterstones: More Head Office Personnel Changes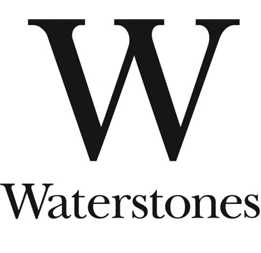 U.K. bookstore chain Waterstones announced more changes to its head office personnel, the Bookseller reported. Earlier this month, operations director Steve Clark left the company, with managing director James Daunt taking over his role.

Neil Best has been assigned to the newly-created role of head of business development in order to "identify and research new business propositions." His former position as head of retail operations is being dissolved.

Erwyn Rentzenbrink will take on additional responsibilities as head of shop operations. Other changes include Sam Playford, currently corporate account manager, moving to the marketing department; and Lynn Macon in account sales joining the books team.



Obituary Note: Irvin Faust
Irvin Faust, "who as a high school guidance counselor found time to write novels and short stories that critics likened to the magic realist fiction of South America," died Tuesday, the New York Times reported. He was 88. Faust's books included the novels Jim Dandy and The Steagle.



Mystery Writers at Book Passage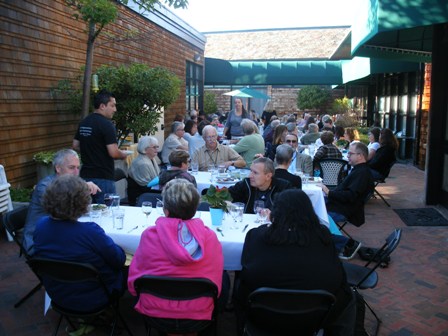 At the recent 19th annual Mystery Writers' Conference at Book Passage in Corte Madera, Calif., literary agent Amy Rennert, George Gibson, publishing director of Bloomsbury USA, and Pat Walsh, director of U.S. operations for MP Publishing, discussed "The Brave New World of Publishing."

Gibson started and ended the session by predicting that "people will be going back to print." Publishers make more money on e-books, he admitted, but they are investing in the printed book as a continually viable product as well.

As for how what's happening in the marketplace affects books, authors and publishers, Rennert asserted, "My feeling is that Amazon is willing to take a loss to reach as many readers as possible, but also to dominate the market." Book Passage owner Elaine Petrocelli added that Amazon wants people to buy everything from it--"from your baby diapers to your funeral urn."

Gibson called the Department of Justice lawsuit against Apple and five major publishers, charging collusion over adoption of the agency model for e-book pricing, "extremely ill advised." He likened publishers to "Arab states" that are independently minded and don't agree on anything, including prices. With two publishers and Apple fighting the suit, the ultimate outcome is uncertain, he added. Still, Gibson noted the irony of how the case could play out if the Justice Department wins and Amazon engages in heavy discounting of e-books--and cuts authors' earnings. "I fantasize that Barack Obama the author walks into [Attorney General] Eric Holder's office and asks, "What the hell are you doing to me?'" joked Gibson.

Walsh stressed that the medium may not be the message. "As a publisher," he said, "I'd like to print books on velum or parchment--or beam them into your brain--however you want them."

The panelists agreed that social media has been a boon for authors and publishers, enabling them to market books to a wide audience. "I think Facebook and Twitter are just extensions of what we have always done," said Walsh. As for authors and the reading public, he said, "They want a little piece of you if they can get it." Social media allows them a satisfying, easy window into the writer's process.
Gibson emphasized that the industry should spend less time and energy speculating about the end of book publishing and get on with vital job of finding and selling great stories. --Bridget Kinsella
photo by Dana Kelly


Notes
Image of the Day: Daring to Be Cheerleaders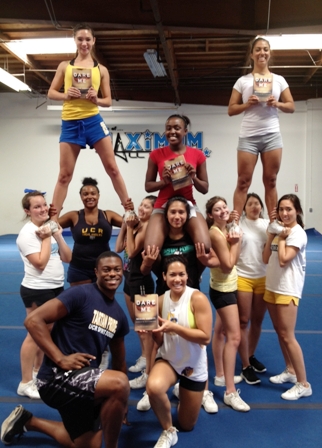 Coach Brian "Lightning" Jones and his University of California at Riverside Cheer Team at the Maximum All Stars Cheerleading Gym in Anaheim, Calif., posing with copies of Dare Me by Megan Abbott (Reagan Arthur), which was published on Tuesday.


Left Bank Books Wins Makeover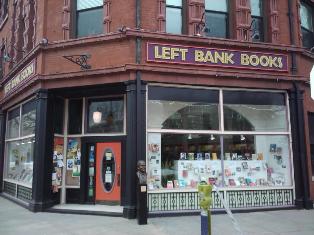 Left Bank Books, St. Louis, Mo., won the Bookstore Make-Over Project sponsored by the Bookstore Training Group of Paz & Associates to celebrate its 20th anniversary. In addition to providing design and merchandising expertise, Paz & Associates will contribute $2,000 for upgrades and materials, with labor provided by the store. Seventeen bookshops entered the contest.

"Our goal was to select one project that would help illustrate affordable solutions to issues that many bookstores have in common," noted founder Donna Paz Kaufman. "Left Bank Books provided the perfect combination of opportunities."

In Left Bank's application, owners Kris Kleindienst and Jarek Steele had commented: "Frankly, it's looking really tired at this point and the layout does not work for us at all anymore."

The design group at Paz & Associates will address display windows, the front of store experience, traffic flow throughout the space, focal point displays, signage and promotional messaging, the "wow" factor for creating word-of-mouth marketing and event staging. The project has an October 15 completion date, with updates provided on the company's blog.



B&N Recommends The Light Between Oceans
The Light Between Oceans by M.L. Stedman (Scribner) is the latest selection in the Barnes & Noble Recommends program, which emphasizes "the books our booksellers can't stop talking about."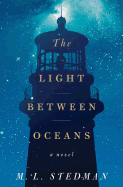 B&N commented: "In The Light Between Oceans, Tom Sherbourne, a decorated veteran of WWI, returns to Australia in 1918 to take a job as the lighthouse keeper on remote Janus Rock. To this isolated island, where the supply boat comes only four times a year and shore leaves are granted every two years at best, Tom brings his young wife, Isabel. Years later, a boat washes ashore, and in it are the body of a man, and a living baby girl. Tom wants to report the dead man and the baby immediately, but the grieving, childless Isabel convinces him--against his better instincts--that they should claim the baby and raise her as their own. The story comes to a head when they return to the mainland with a now-two-year-old Lucy, and are reminded that there are other people in the world, one of whom is desperate to find her daughter. M.L. Stedman was born and raised in Western Australia and now lives in London. The Light Between Oceans is her first novel."

B&N bookseller Jessica Valeske, of Tigard, Ore., called this "a novel that breaks your heart before slowly repairing it with redemption and forgiveness. It was a stark reminder that sometimes the right choice, the best decision, is the most difficult to make."



Book Trailer of the Day: Hemingway's Girl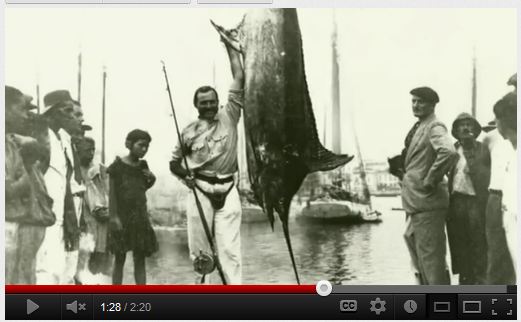 Hemingway's Girl, a novel set in Depression-era Key West, by Erika Robuck (NAL).


Media and Movies
Media Heat: Kris Jenner on Ellen
Tomorrow on a repeat of Ellen: Kris Jenner, author of Kris Jenner... and All Things Kardashian (Gallery, $26, 9781451646962).


TV: James Lee Burke's Dave Robicheaux Mysteries
Fox producer Hutch Parker has optioned James Lee Burke's New Orleans mystery novels featuring Dave Robicheaux and is packaging a series for cable TV. Deadline.com reported that there have been two previous attempts at feature films--Heaven's Prisoners (1996) and In The Electric Mist With Confederate Dead (2009)--but "after how well FX and Graham Yost did with Elmore Leonard's U.S. Marshal Raylan Givens character in the series Justified, cable sounds like just the place for Robicheaux." Parker has also recently teamed with Shane Salerno to turn Don Winslow's early novel California Fire and Life into a film.



This Weekend on Book TV: The Twilight War
Book TV airs on C-Span 2 this week from 8 a.m. Saturday to 8 a.m. Monday and focuses on political and historical books as well as the book industry. The following are highlights for this coming weekend. For more information, go to Book TV's website.

Saturday, August 4
12 p.m. Book TV visits Louisville, Ky., to interview several of the city's authors and tour its literary sites. (Re-airs Sunday at 5:15 a.m.)

2 p.m. At an event hosted by the Harvard Book Store, Cambridge, Mass., Simon Johnson and James Kwak discuss their book White House Burning: The Founding Fathers, Our National Debt, and Why It Matters to You (Pantheon, $26.95, 9780307906960).

4:30 p.m. Rosemary Gibson talks about her book (co-authored with Janardan Prasad Singh) The Battle Over Health Care: What Obama's Reform Means for America's Future (Rowman & Littlefield, $26, 9781442214491). (Re-airs Sunday at 10 p.m.)

7 p.m. David Westin, author of Exit Interview (Sarah Crichton Books, 9780374151218), recounts his 13-year tenure as president of ABC News. (Re-airs Sunday at 9 a.m.)

8:30 p.m. Hugh Hewitt presents his book The Brief Against Obama: The Rise, Fall & Epic Fail of the Hope & Change Presidency (Center Street, $19.99, 9781455516308). (Re-airs Sunday at 4 a.m. and Sunday at 4:30 p.m.)

10 p.m. After Words. Ellen Laipson interviews David Crist, author of The Twilight War: The Secret History of America's Thirty-Year Conflict with Iran (Penguin, $36, 9781594203411). (Re-airs Sunday at 9 p.m. and Monday at 3 a.m.)

11 p.m. George W. Bush and James K. Glassman, contributors to The 4% Solution: Unleashing the Economic Growth America Needs (Crown Business, $26, 9780307986146), discuss their prescription for the U.S. economy. (Re-airs Sunday at 6:15 a.m. and 3 p.m.)

Sunday, August 5
12 p.m. In Depth. Economist Julianne Malveaux, whose books include Unfinished Business: The 10 Most Important Issues Women Face Today (Perigee, $21, 9780399529085), joins Book TV for a live interview. Viewers can participate in the discussion by calling in during the program or submitting questions to booktv@c-span.org or via Twitter (@BookTV). (Re-airs Monday at 12 a.m.)

7:45 p.m. Peter Piot discusses his book No Time to Lose: A Life in Pursuit of Deadly Viruses (Norton, $28.95, 9780393063165). (Re-airs Monday at 4 a.m.)



Books & Authors
IndieBound: Other Indie Favorites
From last week's Indie bestseller lists, available at IndieBound.org, here are the recommended titles, which are also Indie Next Great Reads:

Hardcover
Some Kind of Peace by Camilla Grebe and Asa Traff, translated by Paul Norlen (Free Press, $24, 9781451654592). "The intensity of Scandinavian crime fiction, its intimacy and human scale, is impressively on display in this novel by Swedish sisters Grebe and Traff. I often feel freezing when reading a thriller from the North, but from the very first page, this compelling fiction paints a warm and lively portrait of a Swedish summer, its beauty and lighthearted spirit, its customary celebrations--so ironic a background for a dark, wrenching, and compelling story." --Barbara Peters, the Poisoned Pen, Scottsdale, Ariz.

Into the Darkest Corner: A Novel by Elizabeth Haynes (Harper, $25.99, 9780062197252). "Catherine Bailey was a vibrant and outgoing young woman until she met Lee--the one she thought was her dream man. After a devastatingly abusive relationship that almost killed her, she became a complete introvert, driven by OCD and scarred by PTSD. Just as she begins a new relationship with her wonderfully understanding neighbor and makes progress dealing with her compulsions, she starts seeing Lee out of the corner of her eye and things in her apartment start feeling out of place. Has he returned, or is she imagining things? A brilliant and exciting thriller!" --Nichole McCown, Bookshop Santa Cruz, Santa Cruz, Calif.

Paperback
A Good Hard Look: A Novel of Flannery O'Connor by Ann Napolitano (Penguin, $16, 9780143121152). "Although Flannery O'Connor's literary and personal history has been well examined, Napolitano shows an exquisite ability to capture the essence of mid-20th century Georgia and the fictional characters that O'Connor created. Some novelists might have been tempted to emulate her Southern Gothic style; Napolitano treads lightly in this field, letting tragedy work where it best fits. She captures both the joys and weaknesses of O'Connor's characters in a parallel to the beloved author's belief that it is difficult to distinguish between blessings and curses. A Good Hard Look is an artful novel that is as electrifying as O'Connor's peacocks and as magnetic as her life." --Bill Threlfall, Tattered Cover Book Store, Denver, Colo.

For Ages 9 to 12
A Greyhound of a Girl by Roddy Doyle (Amulet, $16.95, 9781419701689). "One day as 12-year-old Mary walks home from school, she meets a mysterious woman who seems to appear out of nowhere. The woman looks young, but seems old, and her name is Tansey, which, as it happens, is the name of Mary's long-dead great-grandmother. Tansey says she has a message for Mary's granny. And so, impossibly, four generations of women embark on a midnight road trip to revisit the farm that made them who they are. Doyle's delightful story is charming, witty, and poignant, a surprisingly fresh generational tale that mothers and daughters will want to share!" --Megan Graves, Hooray for Books!, Alexandria, Va.

[Many thanks to IndieBound and the ABA!]


Book Review
Review: In the Shadow of the Banyan
In the Shadow of the Banyan by Vaddey Ratner (Simon & Schuster, $25 hardcover, 9781451657708, August 2012)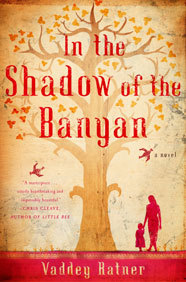 Vaddey Ratner is a remarkable woman whose experiences would have defeated a lesser person. Her debut novel, In the Shadow of the Banyan, is an autobiographical treatment of the Khmer Rouge's takeover of Cambodia and the subsequent systematic genocide.
Raami, the seven-year-old Vaddey surrogate, is the centerpiece and narrator of the horrendous events she witnesses and lives through. (Vaddey herself was five years old when the Khmer Rouge dispossessed her royal family, told them to leave their home forever and gave them a very short time to gather what possessions they could; they never saw their home again.) Raami, her little sister, Radana and her parents; Big Uncle, his wife and two sons; Auntie Tata and Grandmother Queen meet at another home, a designated destination in case of trouble. They are not allowed to stay there very long, but are once again driven out, this time to the countryside.
In rhetoric reminiscent of China's Great Revolution, soldiers with bullhorns scream at them, commanding them to forget the past in order to create a new Cambodia. It is in remembering her past, however, that Raami survives. Families are separated so that loyalty will revert to the state, not remain with individuals, yet Raami, who adores her father, a poet, never transfers allegiance from her family, even when her father is lost to them.
Four years of privation, illness, killingly hard work and sorrow beyond imagining are recounted with equal parts poignancy, lyrical reflection and heartrending remembrance of halcyon times at home, connected by Raami's hope for survival. Her beloved father is the reason that hope stays alive for Raami. "When I thought you couldn't walk, I wanted to make sure you could fly," he tells her, recalling the polio she had as an infant. "I told you stories to give you wings, Raami, so that you would never be trapped by anything--your name, your title, the limits of your body, this world's suffering."
Ratner's touching and beautifully written In the Shadow of the Banyan celebrates the human spirit, the power of story and imagination and the triumph of good over evil. --Valerie Ryan
Shelf Talker: A little girl witnesses the atrocities of the Khmer Rouge's takeover of Cambodia and survives by remembering her father's stories.