Shelf Awareness for Friday, August 24, 2012

News
No Surprise: No Easy Day Author Revealed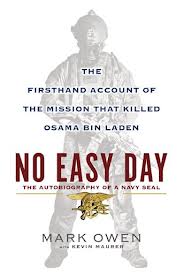 The anonymous author of No Easy Day, the Dutton autobiographical account by a Navy SEAL involved in the raid that killed Osama bin Laden last year, has been revealed. According to a variety of press accounts, the author is Matt Bissonnette, who, the New York Times said, has won five Bronze Stars and a Purple Heart.

The status of the book remains unsettled. Penguin has said that it had the book vetted by a lawyer and that no classified material is in it. The Defense Department has said that such a book needs to be reviewed by it in advance of publication.

Bissonnette will appear on 60 Minutes on September 9, two days before pub date. Dutton has increased its first printing to 400,000 from 300,000. As of this morning, No Easy Day was No. 1 on Amazon.com and No. 2 on B&N.com.




Hazlitt: Random House of Canada Unveils Digital Magazine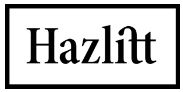 Random House of Canada has launched Hazlitt, an online publication that is part of a larger digital transformation for the publisher, which will also release a line of e-books called Hazlitt Originals, the National Post reported.

"The founding premise of the magazine is that good writers, good voices, can make any topic interesting," said Robert Wheaton, the company's v-p and director of strategic digital business development.

Hazlitt editor-in-chief Christopher Frey called the magazine, which will not include book reviews in the traditional sense, "absurdly eclectic" and "writer-centric." He observed: "We have to stop thinking of ourselves as just factories of books, and think of all the different ways that we can connect with people, and tell stories."

Brad Martin, Random House of Canada's president and CEO, commented: "Traditionally, publishers have used their websites for sales and marketing. We believe publishers should also use their websites to publish."



New Half Price Books Store at Fremont Hub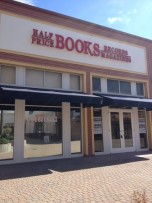 Yesterday, Half Price Books opened a new store at the Fremont, Calif., Hub Shopping Center. The Union City Patch reported that the bookstore, which was previously located in the Pacific Commons shopping area and had closed briefly, now occupies an 8,800-square-foot space that had been vacated by HobbyTown USA. The Hub had also once been home to a Borders bookstore.

"The success of our Fremont store paved the way for a larger store in the area," said Kathy Doyle, executive v-p at Half Price Books. "Fremont is a wonderful, educated community, and we are glad to expand in a great center like the Hub, especially when many other book retailers are closing stores."



Do 4 Self African Bookstore Opens in East Oakland
Do 4 Self African Bookstore and Internet Lounge, Oakland, Calif., will host its grand opening celebration this Saturday, the Post News Group reported, noting that the city "boasts a colorful assortment of different cultures and communities, including taquerias and bridal shops in the Fruitvale District, Chinatown markets and eateries and boutiques in the Rockridge District."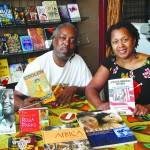 But Isaac Taggart, the new bookstore's owner, said, "What is lacking is the presence of a thriving African-American community. Everyone else is displaying their pride. But we are not connected to our roots. We're out of touch with our greatness. And we are losing our space. This (store) is a sign that we love who we are and are willing to fight for our existence."

Taggart, who is collaborating with Crystal L. Bing's K.E.Y.S. Inc. Youth Learning Center to start the business, held a soft opening three weeks ago and his plans "include an upstairs youth area, spoken word poetry nights and a film club. He looks forward to working with schools and organizations and building a Do 4 Self bookmobile for festivals and special events," the Post News Group wrote.
photo: Stephen Brooks, Jr.


Chicken Soup for the Soul... & the Stomach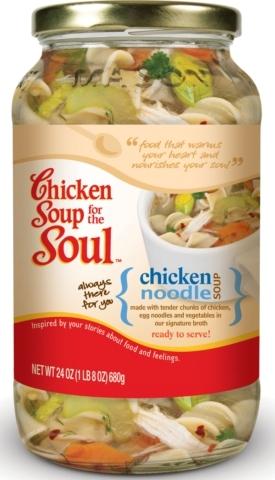 Chicken Soup for the Soul, which has been publishing its book series since 1993, will launch a national line of comfort foods in early 2013 under the brand name Chicken Soup for the Soul Foods. The company is partnering with Daymon Worldwide, a global retail branding and sourcing company, on the project.

Plans call for Chicken Soup for the Soul Foods to expand quickly next year and and in 2014 to include more than 100 comfort food products in a variety of categories. The line, which the company said was "inspired by real people and their stories about food, family, and feelings," will begin with seven soups, including an "iconic Chicken Noodle." They will be available in 15 oz. and 24 oz. reusable and recyclable traditional glass Mason jars.



Obituary Note: Remy Charlip
Remy Charlip, "a dancer, choreographer and founding member of the Merce Cunningham Dance Company who dazzled avant-garde audiences for decades before finding an even larger audience writing and illustrating children's books," died last week, the New York Times reported. He was 83. In the Huffington Post, Thomas Gladysz highlighted Charlip's notable books: "Some remain in print, some are now out-of-print. Each is recommended."



Notes
Image of the Day: Where Bernadette Went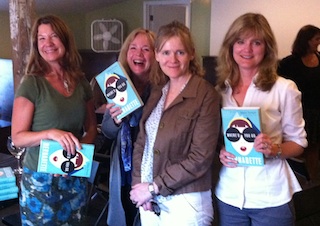 On Wednesday, Liberty Bay Books, Poulsbo, Wash., hosted an event for Maria Semple, author of Where'd You Go, Bernadette (see her Book Brahmin below). A group of local authors turned out to welcome her: (from l.) Susan Wiggs, Carol Cassella, Semple and Suzanne Selfors.


Author Shout-Out for Indie Bookseller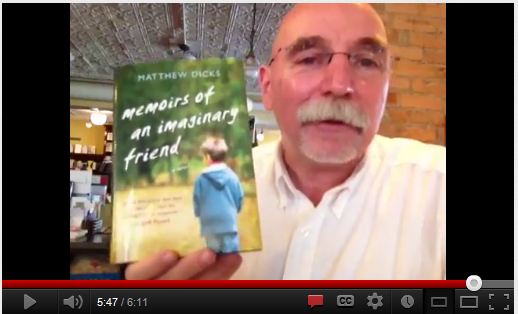 On his blog, author Matthew Dicks, whose most recent book is Memoirs of an Imaginary Friend, offered a shout-out for Stanley Hadsell of Market Block Books in Troy, N.Y., calling him "my hero. Actually, all booksellers are my heroes and heroines, but based upon sales data and anecdotal reports, Stanley hand sells more of my books than any other bookseller on the planet. By the way, does anyone else think it a little too coincidental that a man with the surname Hadsell became a bookseller who spends his days hand selling books?"

Dicks wrote that when he arrives at Market Block September 22 for his author event, "my first priority will [be to] shake Stanley's hand and thank him for helping readers find my stories." He also showcased Hadsell's new in-store handselling video series: "Even though I have never met the man, I knew that he was passionate about books. That passion is on full display in his video."



Bookends in Brooklyn Bigger Than Ever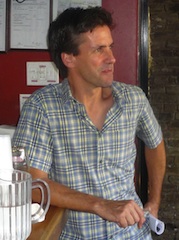 Yesterday afternoon, organizers for the Brooklyn Book Festival held a reception to unveil plans for a new series of "Bookend Events" during the week leading up to the main ceremonies on Sunday, September 23. "The Festival is literally bursting at the seams with incredible programming," said Akashic Books publisher Johnny Temple, who is also the chair of the Brooklyn Literary Council. Beginning with a launch party on September 17, the festival has nearly 50 group readings, panel discussions and other events lined up throughout the borough, including a "Bartlett's Familiar Quotations" pub quiz in Prospect Heights, the Bushwick Book Club's revue of original songs inspired by Akashic's Brooklyn Noir anthology, a Scrabble tournament at Red Hook's Freebird Books and "The Emma Straub Hollywood Variety Hour," featuring actor and memoirist Andrew McCarthy and Magnetic Fields frontman Stephen Merritt as guest stars, at the Public Assembly in Williamsburg.

A full listing of Bookend Events and featured authors is available online.The lineup for September 23's programming--held as in previous years in and around Borough Hall in downtown Brooklyn--will be released soon.




Book Trailer of the Day: Last to Die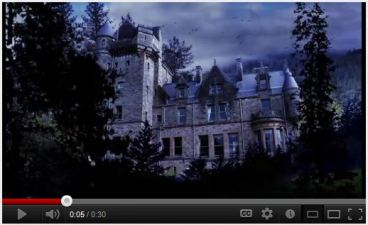 Last to Die: A Rizzoli & Isles Novel by Tess Gerritsen (Ballantine).


Media and Movies
Media Heat: Amy Sohn on NPR's Weekend All Things Considered
Tomorrow on NPR's Weekend All Things Considered: Amy Sohn, author of Motherland: A Novel (Simon & Schuster, $25, 9781439158494). She will also appear on Sunday's All Things Considered.


TV: Downton Abbey Clips; Steampunk Huckleberry Finn
A pair of brief new clips from the third season of Downton Abbey have been released. Indiewire noted that the potential to watch Shirley MacLaine, as the mother of Elizabeth McGovern's Countess of Grantham, "trade barbs with Maggie Smith is certainly enough to have us setting the DVR for new episodes." The first clip "sets the scene for MacLaine's arrival, and the second sees her doing the impossible, leaving Smith's Dowager Countess speechless."

---

ABC is developing Finn & Sawyer, an adaptation of Mark Twain's The Adventures of Huckleberry Finn "described as an adventure-themed reinvention that revolves around the two famed literary characters who re-meet as young men in their 20s and form an investigative firm in a bustling and steampunk New Orleans," the Hollywood Reporter wrote. Jason Richman and David Zabel (Detroit 1-8-7) will write and executive produce the project.



Books & Authors
Awards: Inspirational Reader's Choice; Age Book of the Year
The winners of the 2012 Inspirational Reader's Choice Awards, sponsored by the Faith, Hope and Love chapter of the Romance Writers of America, are:

Long Contemporary: Chasing Sunsets by Eva Marie Everson (Revell)
Short Contemporary: (tie)
Love Finds You in Sunset Beach, Hawaii by Robin Jones Gunn (Summerside)
Light the Fire by Mary Manners (White Rose)
Long Historical: The Maid of Fairbourne Hall by Julie Klassen (Bethany House)
Short Historical: Belonging by Robin Lee Hatcher (Zondervan)
Women's Fiction: Broken Wings by Carla Stewart (FaithWords)
Romantic Suspense: Shadows on the Sand by Gayle Roper (Multnomah)
Novella: A Perfect Plan by Beth Wiseman (Thomas Nelson)

---

1835: The Founding of Melbourne and the Conquest of Australia by James Boyce won the $10,000 Age Book of the Year Award as well as the $2,500 nonfiction category prize, Bookseller+Publisher reported. Other category winners were Foal's Bread by Gillian Mears (fiction) and The Brokenness Sonnets I-III and Other Poems by Mal McKimmie (poetry).




Book Brahmin: Maria Semple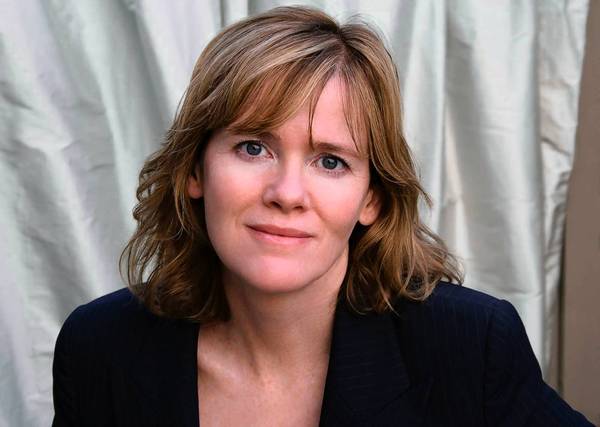 Maria Semple's plan of becoming a novelist or a teacher was derailed when she sold a movie script to 20th Century Fox just after graduation from Barnard. The movie didn't get made, but she moved to Los Angeles. Semple got into TV with a job on Beverly Hills, 90210. Thus began a 15-year career in television, writing for Ellen, Mad About You, Arrested Development and others. Semple's debut novel, This One Is Mine, was published by Little, Brown in December 2008. She moved, with her boyfriend and daughter, to Seattle, where her new novel, Where'd You Go, Bernadette (Little, Brown, August 14, 2012), begins. Semple teaches writing, studies poetry and tries, with mixed results, to stay off the Internet.
On your nightstand now:
The Tools by Phil Stutz and Barry Michels, Dead Stars by Bruce Wagner and Driving Home by Jonathan Raban.
Favorite book when you were a child:
Harriet the Spy by Louise Fitzhugh.
Your top five authors:
Jonathan Franzen, Philip Roth, James Salter, Edward St. Aubyn and Barbara Trapido.
Book you've faked reading:
Moby Dick.
Book you're an evangelist for:
When We Were Romans by Matthew Kneale.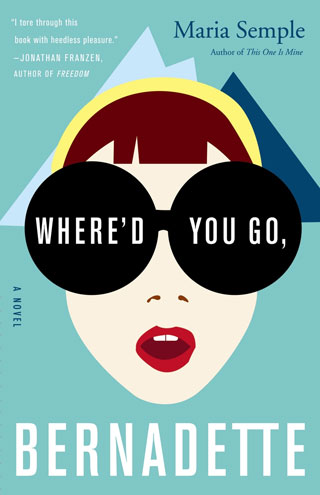 Book you've bought for the cover:
I don't think I've ever bought a book for its cover. Weird.
Book that changed your life:
Man's Search for Meaning by Viktor Frankl.
Favorite line from a book:
"Winter, and a man walked into the street, dropped his glasses, and shot a dog. Summer, and he watched his children's heart break. Autumn again, and Boo's children needed him." --from To Kill a Mockingbird by Harper Lee.
Book you most want to read again for the first time:
Lolita by Vladimir Nabokov.


Book Review
Review: What the Heart Remembers
What the Heart Remembers by Debra Ginsberg (NAL, $15 paperback, 9780451237002, September 4, 2012)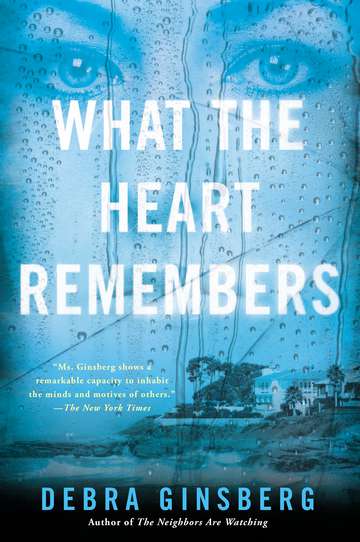 When What the Heart Remembers is pitched to the movie moguls--and surely it should be--it will definitely fit in the "high concept" category. When a person receives a heart transplant, does that recipient take on some of the memories, characteristics, attitudes of the original owner? Very heady stuff, and the exact scenario posited in Debra Ginsberg's (The Neighbors Are Watching) exploration of love. It's about being attentive to dreams and listening, always listening, to one's own heart--however long you've had it.
Eden Harrison needs a heart transplant. Her fiancé, Derek, cares for her while she is waiting for a heart to be found and when she recuperates after surgery. Then life becomes complicated: Eden has terrible nightmares about a mountain road in a deluge, pulls away from Derek's attentions and, finally, breaks the engagement. She has always loved the misty skies and softening effect of the Portland, Ore., weather--but now she's inexorably drawn to the sunny climes of San Diego.
She takes a job in a restaurant that seems somehow familiar to her, where she meets a frequent customer named Darcy. Darcy is a gorgeous, wealthy young widow but she is also friendless and alone, still brooding over the fact that she allowed her husband to abuse her physically. She zeroes in on Eden and invites her to live with her. The psychological suspense is heightened on every page as these two women play a push-me/pull-you game: How much they can trust one another? How much can either tell the other? Most importantly, what does Darcy want from Eden?
Questions multiply regarding what happened to Darcy's husband--and her lover--but what Eden wants to know is: Whose heart does she have? Ginsberg keeps the reader guessing through a series of events, Eden's recurring dreams and Darcy's peculiar behavior. In a carefully crafted ending, there are answers for Eden--about Darcy, the reader can only guess. Psychologically taut, alternately menacing and benign, What the Heart Remembers is an entirely believable story of one possessed, but by whom or what? --Valerie Ryan
Shelf Talker: A heart transplant brings with it the essence of the donor, creating havoc in the life of the recipient.


Deeper Understanding
Robert Gray: 'Bookshop-Sitter' Wanted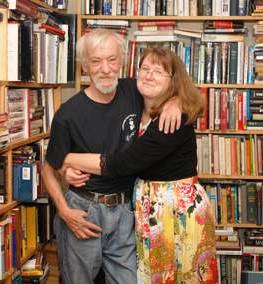 Is "bookshop-sitting" a real term? Google doesn't seem to think so, but I'll coin it right now anyway because a bookshop-sitter is precisely what Wendy Welch and Jack Beck, co-owners of Tales of the Lonesome Pine Used Books, Big Stone Gap, Va., are looking for.

To be precise, they need someone to take care of their bookstore for a couple of months this fall while they are traveling across the country on an author tour for Welch's upcoming book, The Little Bookstore of Big Stone Gap: A Memoir of Friendship, Community, and the Uncommon Pleasure of a Good Book (St. Martin's, $24.99, 9781250010636, October 2 release).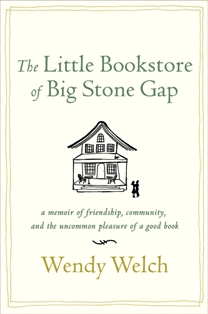 "It's ironic that it's a book about independent bookstores that's got me in this position, but I cannot close our community bookstore to gallivant off and have fun with other bookstores," Welch observed. "Our shop is in a small rural community of 5,400 and it doesn't do enough trade to hire someone in at a living wage. Plus we have two dogs and three cats on staff. So what we're offering is complete room and board for a person or couple (from laundry soap to the occasional pizza delivery) in return for him/her/them watching the shop for October and November, when most of the 'road trip' activities for the book take place."

Who would want to be a bookshop-sitter? Welch suggested that someone "who is thinking about starting a bookstore 'someday' would benefit from two months at no risk; someone who doesn't want to own one but always thought it sounded fun to work there could have the experience for their bucket list."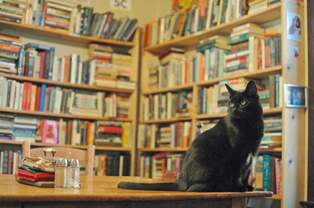 As far as the "practicalities" are concerned, they "are not offering wages, just full living expenses; we can't accommodate anyone's pets, because our dogs are territorial and Val-Kyttie is senile. Children are possible but they would have to sleep in the living room as we have only one guest room."

A prospective bookshop-sitter would be expected to work Tuesdays through Saturdays, 10 a.m. to 6 p.m., "and we'll introduce them to the support team in the community so they can get a pinch-hitter if an emergency arises," she noted. "We will be home a day here or there, but we're headed out October 5 and I suspect that trip would end the week before Thanksgiving. If this person wants to be home for Thanksgiving, that's not a problem. Ideally the person would come the last week of September and spend a week with us learning the ropes, then off we'd go and they'd be in charge." Check out her blog and bookshop videos for a more information on the business.

Where is Big Stone Gap? Welch called it "unique as a geographic location on earth. It's beautiful, in a mountain valley, in a town full of architecture spanning the 19th and 20th centuries. The elegant courthouse is across the street; a 1950s gas station is a block away. We can walk to the grocery, local restaurants, church (about 12 within six blocks), downtown shops, etc. On Sundays/Mondays, when the shop is closed, Asheville is two hours away; Keokee Lake is 30 minutes up the road; fun places to explore are tucked into every valley on the map. I think the beauty and smallness of Big Stone are the only truly unique elements of our shop; other than that, we're the same as others, and that's what I think those interested in this experience will be after: an archetypal rather than unique experience."


While there is plenty of work involved in bookshop-sitting, even for a short stay, she stressed that "what makes our bookshop fun to run is not that different from other bookshops: colorful local characters; predictability and unpredictability married to each other every day [See her blog post headlined "The Really Fun Parts of Bookslinging" for an example]; the thrill of being around so many books, some famous, some not. Would it be too hokey to say a sense of wonder? There's something new to discover every day--in the books, in the people, in the news about books. It's very satisfying, that 'aliveness' of the mind."

Does the prospect of bookshop-sitting this autumn sound appealing to you? If so, and for more details, contact Wendy and Jack at jbeck69087@aol.com.--Robert Gray, contributing editor (column archives available at Fresh Eyes Now)