Shelf Awareness for Tuesday, October 9, 2012

News
Lost and Found: Trends in Book Discovery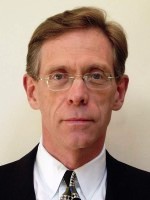 The problem of discovery in the digital age was a major theme of the Publishers Launch conference yesterday in Frankfurt and, in one presentation, Peter Hildick-Smith, founder and president of Codex Group, focused on how fewer bookstores and the rising popularity of tablets over e-reading devices affect how people learn about books and how they buy and read them.

After conducting more than 250,000 interviews about reading behavior since 2004, Codex has found that a major shift has taken place in discovery in the past two years, as digital books have become a significant part of the book world.

Two years ago, 35% of book purchases were made because readers found out about a book in bricks-and-mortar bookstores, the single-largest site of discovery. This year, that figure has dropped to 17%, a reflection both of the closing of Borders and the rise of e-readers. In the same period, personal recommendations grew the most, to 22% from 14%. Some three-quarters of personal recommendations are made in person, while the rest come by e-mail (8%), phone (7%), Facebook (4%) and other social networks (3%).

A problem for publishers and authors of new titles is that the vast majority of personal recommendations are backlist titles. Only 6% of books recommended personally have been published in the past half year--and just 2% were published within three months. Also, personal recommendations are a part of what Hildick-Smith called "random discovery," a dynamic that does not lend itself to easy influence by publishers, booksellers and authors.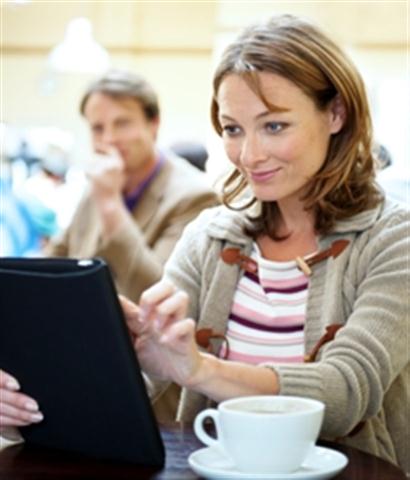 Surprisingly, considering all the attention it's gotten, digital mass media, including Facebook and Twitter, rose just to 4.5% from 1.9% as a place people learned about the books they have bought. And the online channel represents 9% of discovery, which Hildick-Smith called "way underperforming" in light of the amount of purchases made online. In part, this is because many readers search for books online knowing what they want. (By contrast, readers tend to go into bookstores with an "open mind.") The result, Hildick-Smith said, is that many books "get lost in the long tail." Amazon, for example, has 32 million book offerings.

The growth in popularity of tablets, which are now much more prevalent than dedicated e-reading devices, has also changed reading habits. Tablet owners read on average two hours a week on their tablets while e-reader owners read more than four hours a week on their e-readers. Tablet owners buy fewer books than e-reader owners. The tendency is attributable to tablets' many distractions, particularly surfing the Internet and e-mail, which were the two most popular uses for tablets, following by reading books, gaming and using apps.

This year, some 43% of frequent book buyers now own tablets, up from 17% last year. At the same time, just 33% of frequent book buyers own dedicated e-reading devices, up from 21%.

Despite the growth of tablets and e-readers, as far as book format goes, it's a "hybrid world," Hildick-Smith said. In May, 41% of respondents read print only and 2% read digital only while 57% read books in both print and digital form.




Expanding Internationally, B&N Stresses Content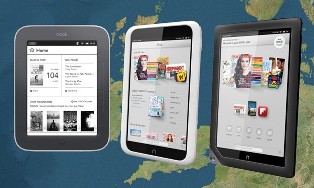 A trio of Barnes & Noble executives expressed confidence that the basic strategies they have been using to sell the Nook and e-books in the U.S.--relying in part on a bricks-and-mortar presence, emphasizing a range of content in many languages, promoting high-quality publications and stressing shared family reading experiences--will translate well into other countries. In addition, the new partnership with Microsoft is expected to open the company to many new markets.

They spoke yesterday in Frankfurt at the Publishers Launch conference on the eve of the book fair, in a q&a with Michael Cader of Publishers Lunch (with Mike Shatzkin, the founder of Publishers Launch).

Barnes & Noble's expansion abroad will be similar to its imminent rollout in the U.K., Patrick Rouvillois, B&N's newly hired v-p, international, said. "Our strategy is to partner with retailers and booksellers."

While the Nook's quality is important, "content differentiates" B&N, too, Jim Hilt, v-p, digital content, added. "In each market, we will take a content-centric view," in large part to help consumers discover books. In the U.K., the company is launching with more than 100 Nook channels, which "pair the knowledge of local booksellers" with algorithms and other tools to "lead to a tailored discovery experience."

Those channels are constantly updated with an "ongoing information stream," as Theresa Horner, v-p, digital content, put it. That information comes from booksellers and publishers and other sources.

Noting that in the U.S., 50% of tablet users share the device with other members of their families, B&N will continue to emphasize family-friendly policies and content--such as including a large selection of children's books from board books to children's picture books to chapter readers. (Horner called this "an important distinguishing factor for us.") The new Nook Color has allowed it to create "a richer experience" in those categories, as well as with comic books, travel books and illustrated books.

B&N is also building its catalogue to include content in many languages. It currently offers books in 18 languages and wants to expand that. As Horner said, "We want to make sure you have content from every publisher you can, no matter what market we're in." It's also part of an effort to give consumers "as few reasons as possible to not buy" a Nook.

Addressing concerns that tablet owners read fewer e-books than owners of dedicated e-readers, Jim Hilt, v-p of books, said that the company has been "pleasantly surprised" by the amount of book content sold on its tablets.

The B&N representatives spoke generally about their new partnership with Microsoft, finalized only last week. Theresa Horner, v-p, digital content, said that with the Nook's presence on Windows 8, which is scheduled to launch next month, "We will have more screens on which to sell content and render content beautifully and sell an integrated shopping experience." She added that the partnership also "allows us instantly to be in markets where we can't get our own devices yet. It removes hurdles to us setting up storefronts."

Horner noted that that many people assume "Microsoft is all about technology," but that it's actually "all about content." Barnes & Noble, she continued, will be "very aggressive about signing agreements with publishers and be very aggressive about shaking content from trees. Microsoft is very committed to helping us bring content to customers."
image: engadget.com


Phaidon Press Sold to American Billionaire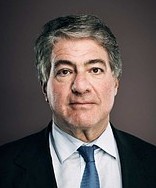 American billionaire Leon Black, CEO of Apollo Global Management and "a well-known art collector," has acquired Phaidon Press from Richard Schlagman for an undisclosed sum, the Bookseller reported. In June, the publisher hired investment bank Greenhill to find a buyer.

Schlagman, who has owned the publishing house for 22 years, said the decision "to part with Phaidon was not an easy one," but called the move "the perfect combination to guarantee a great future for Phaidon."

Black noted that he and his family "have greatly admired Phaidon and the important contribution the company has made to art and culture" and "look forward to supporting the future growth of the company, including through the ongoing development of its publishing program, further geographic expansion and the launch of digital products."



Amazon Buys Seattle Headquarters Complex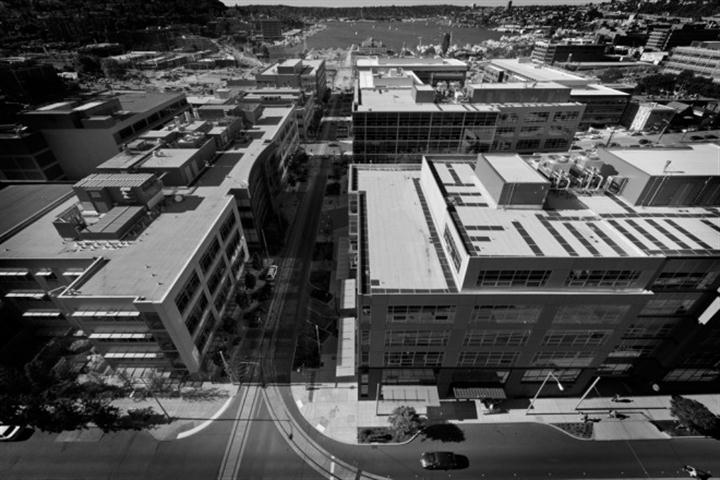 Amazon is purchasing its 11-building South Lake Union headquarters complex in Seattle from developer Vulcan Real Estate for $1.16 billion. The Seattle Times reported that the deal "breaks down to $644 per square foot for the 1.8 million-square-foot complex, making the sale arguably the richest office deal in Seattle's history." The sale is expected to close before the end of the year.




Kepler's to Celebrate Grand Reopening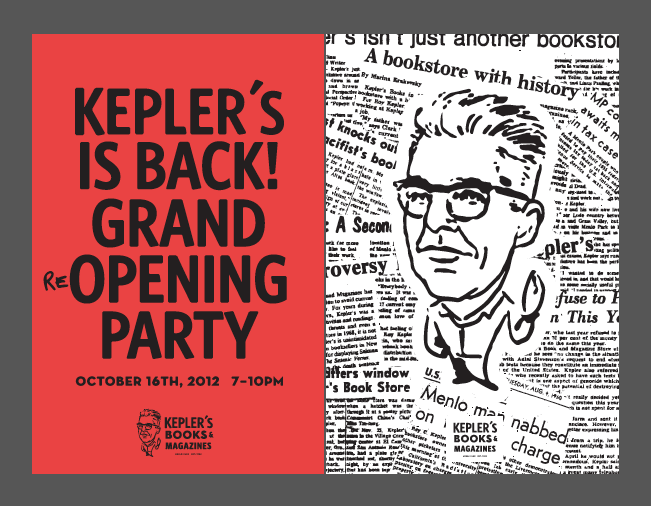 The official reopening for the revamped Kepler's Books, Menlo Park, Calif., is next Tuesday, October 16, 7-10 p.m. At the event, where in honor of founder Roy Kepler, participants are encouraged to "channel their inner Roy," the store will host a conversation with Michael Doyle, author of Radical Chapters: Pacifist Bookseller Roy Kepler and the Paperback Revolution, followed by a party featuring 21st Amendment Jerry Garcia beer and '50s- and '60s-inspired nibbles.

Kepler, who was a conscientious objector and peace activist, founded the store in 1955, encouraging people to read. One advertisement admonished: "Don't be half-red. Be well read!" The store aims to celebrate Kepler's spirit "in the store through the readings and events and with the books we feature and display in the store. We've nearly doubled the title selection available and created sections rich with backlist titles that bibliophiles won't be able to resist."

Kepler's closed July 1 for a major overhaul that included a new layout, new computer systems, restocking and more as part of the Kepler's 2020 Project, led by Praveen Madan, co-owner of the Booksmith in San Francisco. It reopened September 25.




NBA Finalists to Be Announced on Morning Joe

In a nice first, the 20 finalists for the 2012 National Book Awards will be announced on television--on MSNBC's Morning Joe tomorrow, between 6-9 a.m. Eastern. National Book Foundation chairman David Steinberger, whose day job is president and CEO of Perseus Books Group, will be a guest on the show.
Since 2004, the NBA has unveiled the shortlist at a range of sites, including the William Faulkner Home in Oxford, Miss., Flannery O'Connor's childhood home in Savannah, Ga., and at City Lights Bookstore in San Francisco, Calif.


Obituary Note: Nguyen Chi Thien
Nguyen Chi Thien, "a dissident writer who has been called the Solzhenitsyn of Vietnam for the sheaves of poems he wrote opposing the Communist government there--and for the prolonged imprisonment, including torture and solitary confinement, that his efforts earned him," died last week in Santa Ana, Calif., the New York Times reported. He was 73.



Notes
Image of the Day: On Pins and Needles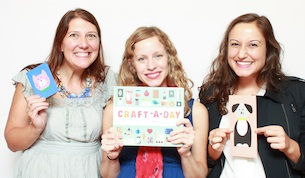 Last Wednesday, Pins and Needles, a small crafting shop in New York City, hosted a launch event for Craft-a-Day by Sarah Goldschadt (Quirk Books). Attendees tried making one of the many crafts from the book and had their photos taken in a photo booth set up in the shop just for the event. The author (center) taught the basics of crafting and signed copies of her book.


Personnel Changes at Perseus Distribution
The following changes have been made in Perseus Distribution's Client Services department, effective next week:

Judy Courtade is being promoted to associate director of backlist sales, a new position. She has been associate director of client services.
Jessica Schmidt is joining the company as associate director, client services. She was formerly manager of publisher relations at Audible.com. Earlier, she was national accounts manager at Sterling, selling to Barnes & Noble; director of sales and subsidiary rights at Quirk Books; and worked in subsidiary rights at Rodale.
Ari Brenman is joining the company as manager, client services. He was most recently sales associate at New Video Group and, earlier, was special sales assistant at Sterling.




Book Trailer of the Day: Safe as Houses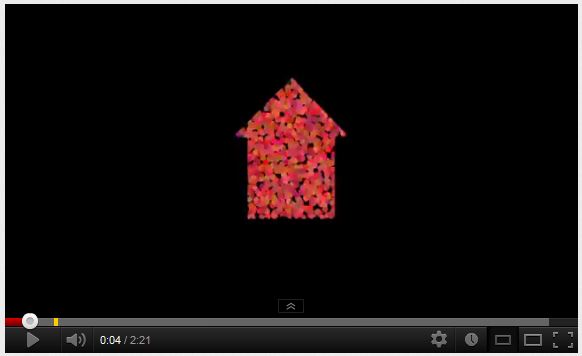 Safe as Houses by Marie-Helene Bertino (University of Iowa Press), one of the liveliest and most explosive videos we've seen in a while.


Media and Movies
Media Heat: Orhan Pamuk on the Diane Rehm Show
This morning on MSNBC's Morning Joe: Molly Ringwald, author of When It Happens to You (It Books, $24.99, 9780061809460).
---
This morning on Imus in the Morning: Stuart Taylor Jr., co-author of Mismatch: How Affirmative Action Hurts Students It's Intended to Help, and Why Universities Won't Admit It (Basic Books, $28.99, 9780465029969).

---
This morning on the Today Show: Brené Brown, author of Daring Greatly: How the Courage to Be Vulnerable Transforms the Way We Live, Love, Parent, and Lead (Gotham, $26, 9781592407330). She will also appear on Katie.

---

Today on NPR's the Takeaway: Timothy Egan, author of Short Nights of the Shadow Catcher: The Epic Life and Immortal Photographs of Edward Curtis (Houghton Mifflin Harcourt, $28, 9780618969029).

---

Today on the View: Bill O'Reilly, co-author of Killing Kennedy: The End of Camelot (Holt, $28, 9780805096668).

---

Tomorrow morning on NPR's Morning Edition: Nate Silver, author of The Signal and the Noise: Why So Many Predictions Fail--But Some Don't (Penguin Press, $27.95, 9781594204111).

---

Tomorrow morning on Good Morning America: Antonio Mendez, co-author of Argo: How the CIA and Hollywood Pulled Off the Most Audacious Rescue in History (Viking, $26.95, 9780670026227).

Also on GMA: Stanley Tucci, author of The Tucci Cookbook (Gallery, $35, 9781451661255).

---

Tomorrow morning on the Today Show: Robert and Cortney Novogratz, authors of Home by Novogratz (Artisan, $35, 9781579654993).

---

Tomorrow on CNN's Starting Point with Soledad O'Brien: John Edward, author of Fallen Masters (Tor, $25.99, 9780765332714).

Also on Starting Point: Joe DeRosa and Robert Kelly, authors of Cheat: A Man's Guide to Infidelity (Simon & Schuster, $14.95, 9781451645682).

---

Tomorrow on Current's Joy Behar: Paul Carrick Brunson, author of It's Complicated (But It Doesn't Have to Be): A Modern Guide to Finding and Keeping Love (Gotham, $22.50, 9781592407699).

---

Tomorrow on CBS's Jeff Probst Show: Deepak Chopra, author of God: A Story of Revelation (HarperOne, $25.99, 9780062020680).

---

Tomorrow on NPR's Diane Rehm Show: Orhan Pamuk, author of Silent House (Knopf, $26.95, 9780307700285).

---

Tomorrow on NPR's Tell Me More: Salman Khan, author of The One World Schoolhouse: Education Reimagined (Twelve, $26.99, 9781455508389).

---

Tomorrow night on the Late Show with David Letterman: Chris Elliott, author of The Guy Under the Sheets: The Unauthorized Autobiography (Blue Rider, $26.95, 9780399158407). He will also appear on Jimmy Kimmel Live.

---

Tomorrow night on the Colbert Report: Naomi Wolf, author of Vagina: A New Biography (Ecco, $27.99, 9780061989162).




Books & Authors
Awards: Scotiabank Giller; Governor General's
Five finalists have been named for the $50,000 Scotiabank Giller Prize, which is given annually to the author of the best Canadian novel or short story collection published in English. The winner will be announced October 30. This year's shortlisted Giller titles are:

419 by Will Ferguson
Inside by Alix Ohlin
The Imposter Bride by Nancy Richler
Ru by Kim Thúy
Whirl Away by Russell Wangersky

---

The Canada Council for the Arts named finalists for this year's Governor General's Literary Awards, which honor "works that tell readers compelling stories about themselves and the world around them." The GGs are given for fiction, nonfiction, poetry, drama, children's literature (text and illustration) and translation, in both English and French. Total value of the prizes is $450,000. Winners will be announced November 13 in Montréal, and the awards presented November 28 in Ottawa.



Attainment: New Titles Out Next Week
Selected new titles appearing next Tuesday, October 16:

The Twelve: A Novel by Justin Cronin (Ballantine, $28, 9780345504982) continues the apocalyptic story of vampires run amok begun in The Passage.

The Panther by Nelson DeMille (Grand Central, $27.99, 9780446580847) follows an anti-terrorism agent hunting an Al-Qaeda leader in Yemen.

Star Wars: A Galactic Pop-up Adventure by Matthew Reinhart and Lucasfilm (Orchard Books, $36.99, 9780545176163) adapts Star Wars into a children's pop-up book.

The Twilight Saga: The Complete Film Archive: Memories, Mementos, and Other Treasures from the Creative Team Behind the Beloved Motion Pictures by Robert Abele (Little, Brown, $39.99, 9780316222464).

The Gershwins and Me: A Personal History in Twelve Songs by Michael Feinstein (Simon & Schuster, $45, 9781451645309) includes a CD of original performances.

The Things That Matter by Nate Berkus (Spiegel & Grau, $35, 9780679644316) explores creative interior design choices.

Hidden by P. C. Cast and Kristin Cast (St. Martin's Griffin, $18.99, 9780312594428) is the 10th House of Night novel, a paranormal series for young adults.


Now in paperback:

Team of Rivals: Lincoln Film Tie-in Edition by Doris Kearns Goodwin (Simon & Schuster, $21, 9781451688092).




Book Review
Review: A Thousand Mornings
A Thousand Mornings by Mary Oliver (Penguin Press, $24.95 hardcover, 9781594204777, October 11, 2012)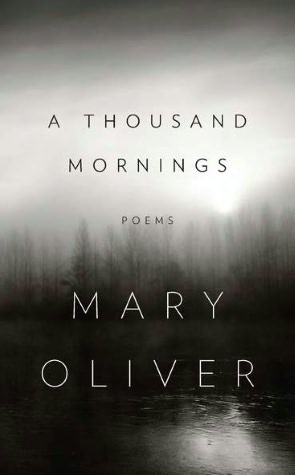 If you're one of the many, many fans of National Book Award- and Pulitzer-winning poet Mary Oliver, you'll very much welcome A Thousand Mornings. When Oliver was a teenager, she lived in the upstate New York home of Edna St. Vincent Millay; Millay's lyrical poetry may have worked its magic on Oliver. Where Millay's love of nature was inspired by Maine's Penobscot Bay, though, Oliver's lyricism rises out of the waters of her beloved Provincetown.
Oliver has long been an astute observer of nature; as Mark Doty has noted, however, even when she observes nature, she's an enormously self-conscious poet. In "On Travelling to Beautiful Places," she tells us she's still looking for God "in the dust, in the flowerbeds. / Certainly in the ocean," but "it's late, for all of us, / and in truth the only ship there is/ is the ship we are all on/ burning the world as we go."
One can't help but share in her love and enthusiam for life and the world around us, for "songs the shepherds sing, on the/ lonely mountains. while the sheep / are honoring the grass, by eating it." In one of the best poems in the book, "Tides," a single sentence running five stanzas explores what the "blue gray green lavender" low sea has left behind, from the "harbor's / dark-colored undercoat / slick and rutted and worm-riddled," to "barnacle-studded stones dragging / the shining sheets forward, deepening, / pushing, wreathing together / wave and seaweed, / their piled curvatures / spilling over themselves." When this description is complete, she adds:
"And here you may find me
on almost any morning
walking along the shore so
light-footed so casual."
So casual: Oliver's poetry seems that way on the surface, but look below and life rages, despite the hardness and disappointment the world can offer up. As she writes in "Lines Written in the Days of Growing Darkness":
"So let us go on, cheerfully enough,
this and every crisping day,
though the sun be swinging east,
and the ponds be cold and black,
and the sweets of the year be doomed."
A Thousand Mornings closes with a moving poem about Oliver's dog Percy that echoes Christopher Smart's famous poem to his cat Jeoffrey; dog lovers will shake their heads in a sad understanding and compassion: "For he was made small but brave of heart." --Tom Lavoie
Shelf Talker: Mary Oliver's lifelong love affair with all things nature, all things life, continues.