Shelf Awareness for Friday, October 5, 2012

Editors' Note
Happy Columbus Day!
Because of the Columbus Day holiday on Monday, our next issue will appear on Tuesday, October 9. See you then!


News
Buy Button Hardball: Amazon Threatens to Delist Pubs Again
"In economics, a monopsony is a market form in which only one buyer faces many sellers. It is an example of imperfect competition, similar to a monopoly, in which only one seller faces many buyers. As the only purchaser of a good or service, the monopsonist may dictate terms to its suppliers in the same manner that a monopolist controls the market for its buyers." (Wikipedia.)



In another example of Amazon.com using its monopsony power in book publishing, the e-tailer has begun requiring at least some publishers to ship each copy of coffee-table books, gift books and other higher-priced titles in its own package--one book per shipment. The company wants the policy implemented in a matter of weeks and is threatening to deactivate buy buttons on affected publishers' titles if the change isn't made.

While some publishers understand the rationale for the policy--readers who purchase such higher-priced titles tend to return more copies because of scuffs or damaged edges or ripped jackets than lower-priced titles--the publishers object to Amazon's way of implementing the new policy, finding it another example of the company's aggressiveness over a range of issues involving terms, marketing and merchandising allowances, payment for access to buyers, avoidance of collecting sales tax and more.

"It's outrageous," one publisher said. "When is it going to stop?"

Another publisher said, "We support a good customer experience, but we don't respond well to threats."

And another publisher not yet affected said he understood why the policy is being put into effect but noted tartly, "Obviously they're shifting all of the costs for it to the supplier."

No publishers with whom Shelf Awareness spoke wished to be identified for fear of reprisals by Amazon.

Some publishers said there were serious logistical problems to implementing the policy, especially on the short notice that Amazon is giving. For example, many art books are published in Europe or Asia and printing and shipping arrangements are set far ahead of time, making it impossible that in a week or two, all books could be shipped each in its own box.

The policy has industry-wide implications. In the end, publishers contacted by Shelf Awareness believe the significant costs of the measures demanded by Amazon will be shared by the rest of the industry--and consumers--in the form of higher prices. One frustrated publisher said, "Isn't it Amazon's problem if their customers want their gift book in each individual box? Isn't their problem to deal with?"

The buy button threat is reminiscent of Amazon's response to Macmillan in January 2010 when the publisher adopted the agency model for e-book pricing: in that case, the company quietly deactivated the buy buttons for all Macmillan titles, print and digital. Only after an outcry from many in the industry and consumers did the e-tailer back down. But obviously the power of threatening to take down buy buttons remains a powerful part of the company's weaponry in its approach to much of the book world.




Nook Media: B&N, Microsoft Seal Deal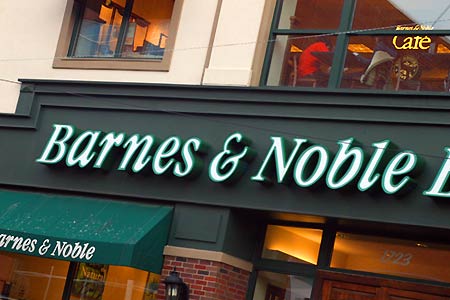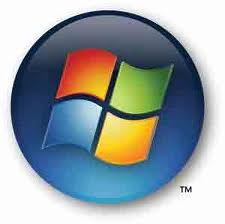 Barnes & Noble and Microsoft have officially competed the strategic partnership they announced at the end of April. The partnership, temporarily called Newco, has the permanent name Nook Media and is a B&N subsidiary that comprises B&N's digital and college businesses and "will continue to have a very close and mutually beneficial relationship with Barnes & Noble's retail stores." Microsoft has made a $300-million investment in Nook Media, for an equity stake valued at approximately 17.6%
"This further fuels the growth of the digital content business and allows us to do things like expand internationally," B&N CEO William Lynch told the Wall Street Journal. He added that Nook Media will have revenues of $3 billion annually and is debt-free.
As for a possible spinoff, B&N repeated that "there is no set timetable" for a review of strategic options concerning Nook Media. "There can be no assurance that the review will result in a strategic separation or the creation of a stand-alone public company. Barnes & Noble does not intend to comment further regarding the review unless and until a decision is made."
Nook Media has already hit one bump in the road: the Digital Reader noted that NookMedia.com and @nookmedia are owned by Mattias Hallqvist, a game developer with QuickSpin, a Swedish developer of online gambling casinos.


HarperCollins's Drive for Digital Innovation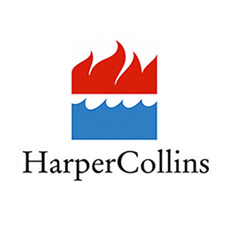 HarperCollins has made a series of executive changes intended to promote digital innovation:

Ana Maria Allessi has been named v-p, digital innovation, a new position, and will be responsible for planning and executing global digital innovation strategies across all divisions of the company. This includes creating best practices for global product development and improving partnerships with new and existing retail and technology partners. She will work closely with Harper publishers as well as marketing, sales and business development to enhance the company's services for authors. She also will continue her responsibilities for the U.S. trade audio business.

Allessi joined HarperCollins in 2001 as audio editor and was most recently v-p, publisher, of HarperMedia, responsible for e-books and audio and the company's in-house video and audio studios.

---
In the General Books Group, Adrianna Dufay and Brian Perrin have been named executive directors, digital product development. Their duties will include working with imprints to develop new digital platforms and products, including apps, e-books, social gaming and video products.

Dufay was formerly a senior marketing manager at JPMorgan Chase, where she was responsible for new digital product launches and establishing product development processes. Before that, she worked at AOL for six years in a variety of roles. She will work with the Avon, William Morrow, Morrow trade paperbacks, Voyager and HarperOne imprints.

Perrin was formerly director of digital development at NBC Publishing and earlier was digital product manager at Rodale and was co-founder of ABMarketWorks, a consulting, design and development studio. He is also a former Morrow employee. He will work with Amistad, Ecco, Harper, Harper Business, Harper Design, Harper Perennial, Harper trade paperbacks and It Books.




Google, AAP Settle Copyright Suit
Google and the Association of American Publishers have settled the copyright infringement lawsuit filed originally by five publishers in 2005 over Google's digitization of books for the Google Library Project. The settlement, made outside court, involves no monetary damages and allows publishes to decide to make available or remove their copyrighted works. Publishers who opt tor have titles included in the Project will receive a digital copy. The publishers who filed suit were McGraw-Hill, Pearson Education, Penguin Group, Wiley and Simon & Schuster.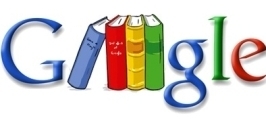 Under the Library project, Google users can read 20% of the digitized books or purchase the entire book from Google Play, with revenues shared with publishers. The New York Times observed that "though the settlement will not change much about the way that Google and publishers already partner, it is the newest signpost for defining copyright in the Internet age. It is also the latest evidence of the shift to e-books from print, and of Google's efforts to compete with e-book rivals like Amazon.com. Digital books were a new and daunting prospect when the publishers first sued Google seven years ago, but they have now become commonplace."

Tom Allen, the AAP's president and CEO, said that the settlement "shows that digital services can provide innovative means to discover content while still respecting the rights of copyright-holders."

Speaking with the Times, Google director of strategic partnerships Tom Turvey said, "Google will be getting access to books that have long been out of print, that are in copyright. It's good for users who weren't able to buy them before, and for publishers."
The much more contentious Authors Guild class-action suit over the Google Library Project continues. Authors Guild executive director Paul Aiken told the Times: "Google continues to profit from its use of millions of copyright-protected books without regard to authors' rights."




Cannon Beach Book Company for Sale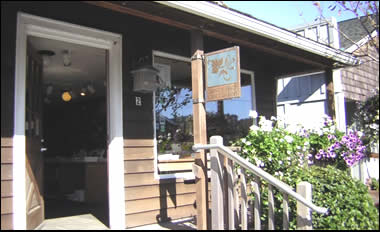 Cannon Beach Book Company, Cannon Beach, Ore., is for sale. Owner Valerie Ryan said on Facebook: "It is time to turn my wonderful store over to someone who is interested in and capable of doing all the necessary social networking, moving into e-books and all the other things that make bookselling very different from what it was when I began almost 40 years ago." Ryan added that Cannon Beach, on Oregon's Pacific coast, is "a beautiful place to live, the store has been here for 32 years. What's not to like? Oh, also, we are up almost 11% this year!"


Notes
Image of the Day: Keillor Reads Erdrich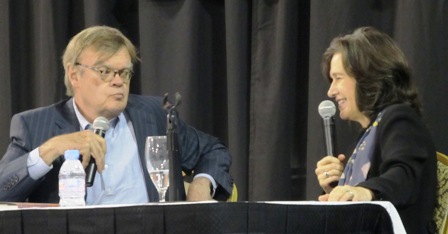 During Wednesday night's opening reception for the Heartland Fall Forum in Minneapolis, Minn., Garrison Keillor praised Louise Erdrich as "wildly productive, wildly inventive and a great American writer" before reading a brief passage from her work in his own signature style and calling it "the sort of paragraph that a writer gets down on his knees and praises God for."



GBO Picks The Art of Philosophy
For its October Book of the Month, the German Book Office has chosen The Art of Philosophy: Wisdom as Practice by Peter Sloterdijk, translated by Karen Margolis (Columbia University Press, $19.95, 9780231158718).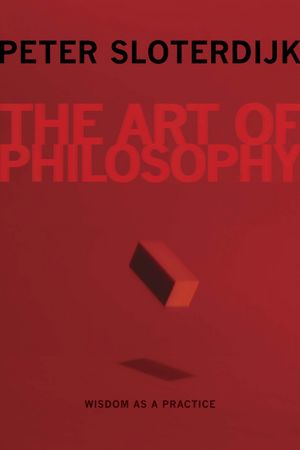 The GBO wrote: "In his bestselling book You Must Change Your Life, Peter Sloterdijk argued exercise and practice were crucial to the human condition. In The Art of Philosophy, he extends this critique to academic science and scholarship, casting the training processes of academic study as key to the production of sophisticated thought. Infused with humor and provocative insight, The Art of Philosophy further integrates philosophy and human existence, richly detailing the foundations of this relationship and its transformative role in making the postmodern self."

Sloterdijk is professor of esthetics and philosophy at the Institute of Design in Karlsruhe and teaches at the Academy of Fine Arts in Vienna. His works include Rage and Time: A Psychopolitical Investigation and Critique of Cynical Reason.

Margolis is co-author of The Technology of Political Control and has published fiction, memoirs, poetry and translations.




Book Trailer of the Day: Instant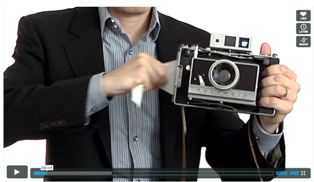 Instant: The Story of Polaroid by Christopher Bonanos (Princeton Architectural Press), for a snapshot of a company that in many ways was the Apple of its time, right down to its Steve Jobs-like founder, Edwin H. Land.


Media and Movies
Movie: The Paperboy
The Paperboy, based on the novel by Pete Dexter (Random House, $15, 9780345542212), opens today. Directed by Lee Daniels, the movie features Matthew McConaughey, Zac Efron, John Cusack and Nicole Kidman.


Media Heat: Argo Author Antonio Mendez
Tomorrow on NPR's Weekend All Things Considered: Colin Meloy, author of Under Wildwood: The Wildwood Chronicles, Book II (Balzer + Bray, $17.99, 9780062024718).
---
Tomorrow on NPR's Weekend Edition: Han Han, author of This Generation: Dispatches from China's Most Popular Literary Star (and Race Car Driver) (Simon & Schuster, $24, 9781451660005).

---

Sunday on NPR's Weekend Edition: Timothy Egan, author of Short Nights of the Shadow Catcher: The Epic Life and Immortal Photographs of Edward Curtis (Houghton Mifflin Harcourt, $28, 9780618969029).

---

Sunday on Meet the Press: Arnold Schwarzenegger, author of Total Recall: My Unbelievably True Life Story (Simon & Schuster, $35, 9781451662436). He will also be on Extra and the Tonight Show with Jay Leno on Monday.

---

Sunday on CNN's Fareed Zakaria GPS: Antonio Mendez, author of Argo: How the CIA and Hollywood Pulled Off the Most Audacious Rescue in History (Viking, $26.95, 9780670026227).

---

Sunday on NPR's On the Media: Nate Silver, author of The Signal and the Noise: Why So Many Predictions Fail-but Some Don't (Penguin Press, $27.95, 9781594204111).
---
Monday on the O'Reilly Factor: Douglas Brunt, author of Ghosts of Manhattan (Touchstone, $24, 9781451672596).
---
Monday on Chelsea Lately: Jenny McCarthy, author of Bad Habits: Confessions of a Recovering Catholic (Hyperion, $26.99, 9781401324650).


Books & Authors
Awards: Samuel Johnson Prize Shortlist
Finalists have been named for the £20,000 (US$32,383) Samuel Johnson prize for nonfiction, the Guardian reported. The winner will be announced on November 12. This year's shortlisted titles are:

Behind the Beautiful Forevers: Life, Death and Hope in a Mumbai Slum by Katherine Boo
Into the Silence: The Great War, Mallory and the Conquest of Everest by Wade Davis
The Old Ways: A Journey on Foot by Robert Macfarlane
The Better Angels of our Nature: A History of Violence and Humanity by Steven Pinker
The Spanish Holocaust: Inquisition and Extermination in Twentieth-Century Spain by Paul Preston
Strindberg: A Life by Sue Prideaux



Book Brahmin: Mark Siegal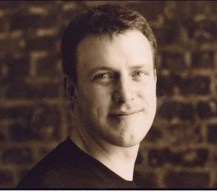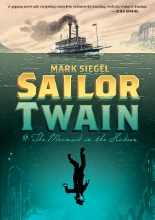 Mark Siegel is the author of Sailor Twain, or the Mermaid on the Hudson (First Second, October 2012), an epic graphic novel set in New York's Gilded Age, in which a steamboat captain develops a troublesome obsession with mermaids.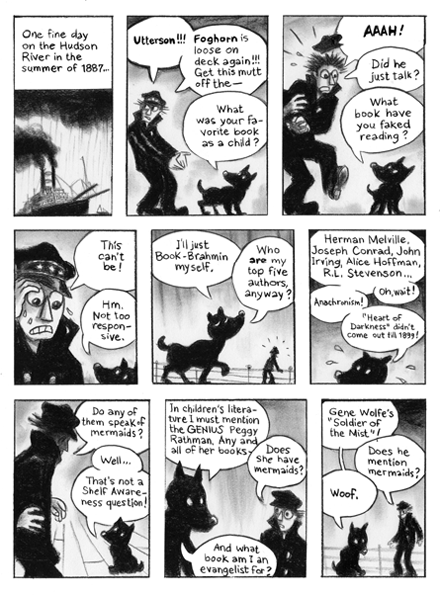 Book Review
Review: Silent House
Silent House by Orhan Pamuk, trans. by Robert Finn (Knopf, $26.95 hardcover, 9780307700285, October 9, 2012)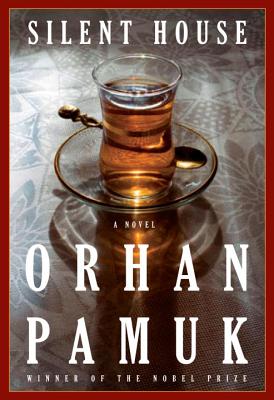 The politics of late 1970s Turkey are deafening in Silent House, Orhan Pamuk's second novel--first published in 1983 but only now available in an English-language translation. Pamuk examines, through the prism of one family, the multiple dimensions of life in the summer before the Turkish military coup in 1980. In a crumbling mansion, an old woman lives with only her memories and a dwarf she hates for company. She is joined by her grandchildren when they visit for the summer: Faruk, a middle-aged historian with a failed marriage and a stalled career; Nilgun, a pretty young woman with communist sympathies; and Metin, a teenager who aspires to strike it rich in America's corporate industry.
The drama begins, and escalates, when Nilgun rejects the advances of Hasan, her poorer, nationalist cousin. With the tensions that have been mounting in Turkey between the nationalists and the communists, what could have been merely a failed romance becomes a catalyst for violence and tragedy. In this regard, Silent House is similar to Pamuk's novel Snow--a slow building of political tensions, made more volatile by history, that ultimately explode in violence. The difference is that Silent House is narrower in focus, with the family serving as a microcosm for Turkish society.
The 90-year-old widow Fatma, who spends most of the book in bed, is a repository of family secrets, many of them dark. Her deceased husband was an alcoholic dreamer who depleted her inheritance to pursue his ambition to write an encyclopedia for the Turkish people, and thereby bring Western ideas to Turkey. The friction between the wealthy, pious Fatma and her atheist husband results in consequences that reverberate down the years to the next generation.
Silent House posits that there is no such thing as the purely personal: the most private family secrets both influence, and are the product of, Turkey's history and political trajectory. A drama of unrequited love plays out in the arena of political enemies clashing in the streets. While this novel at times feels like a raw earlier effort in comparison to Pamuk's later works, readers with an interest in the complexities of the Middle East will gain vital insight into the tumultuous shaping of a country. --Ilana Teitelbaum
Shelf Talker: An early novel by Nobel laureate Orhan Pamuk examinines the political and social tensions of Turkey just before the military coup of 1980.


Deeper Understanding
Robert Gray: Working in a 'World Where Ideas Still Matter'

Where have you been spending your time during Banned Books Week? Maybe the best response is between the pages of a controversial book you've never read before. But I found another tempting alternative in the world I've inhabited for the past couple of days. Surrounded by indie booksellers, authors of new books and publishers, I'm in Minneapolis, Minn., where the Heartland Fall Forum, the first joint fall trade show hosted by the Midwest Independent Booksellers Association and the Great Lakes Independent Booksellers Association, ends later today.

I'll be writing more about the show next week, but I just wanted to share a little of the bookish magic that's in the air here, especially during a week in which we also contemplate the actions of people whose stated goal is denying access to certain titles. Any self-disrespecting, book-banning troll who dared to show up at HFF would immediately be banished into eternal, wordless exile. Forthwith, as they like to say in the best troll stories.

No, that's not quite right. More likely, the troll would be loaded down with generous stacks of great new books and sentenced to spend some quiet time in the nearest available reading space: "You think that book you wanted banned was unsettling? Read these!"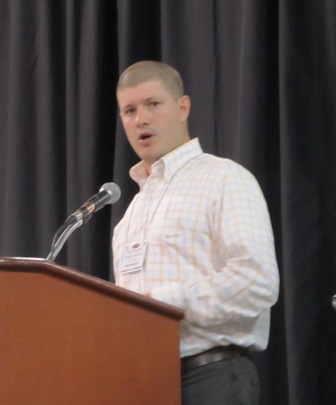 "It is an honor and a joy to work in a world where ideas are still valued," said Hans Weyandt, co-owner of Micawber's bookstore, St. Paul, Minn., during HFF's opening reception Wednesday night. He is also the editor of Read This!: Handpicked Favorites from America's Indie Bookstores (Coffee House Press). Although Weyandt is now often introduced at events as an editor or author, he said (with a generous measure of bookish intensity): "First and foremost, forever and always, I will be a bookseller."

At breakfast yesterday morning, Emma Straub, a bookseller at BookCourt, Brooklyn, N.Y., whose debut novel Laura Lamont's Life in Pictures (Riverhead) was released earlier this month, echoed Weyandt's philosophy. Although she has taken a leave of absence while touring for her book, she lamented that "what I'll miss most is saying, 'Here, read this; read this!'.... I think every writer should work in a bookshop. I think publishers should require it."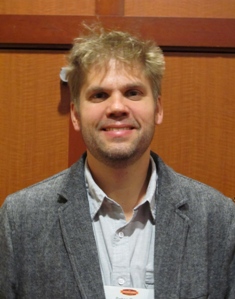 Peter Geye, author of The Lighthouse Road (Unbridled Books), eloquently expressed his deep gratitude to booksellers during yesterday's breakfast event: "I look out across the room and see nothing but a room full of bookish saints.... Without you, I wouldn't exist as an author. How do you thank people for making a dream come true?"

He also talked about his own learning process in the world of books, noting that while being a "writer" is what he does in private to create his novels, "there's another part of the job description and that's being an 'author.' I think it's you all who have taught me how to be an author.... If I never wrote another word, I'd still have the gift of your friendship."

As is often the case when book people gather at these events, one speaker after another underlined the importance of indie bookstores. Justin Cronin, whose latest is The Twelve (Ballantine), praised booksellers for being "the opposite of hedge fund managers," while Christina Schwarz, author of The Edge of the Earth (Atria, April 2013), noted: "If every English teacher wants to be a writer, every writer dreams of being a bookseller." And Jami Attenberg, author of The Middlesteins (Grand Central), said that her part-time job at WORD bookstore, Brooklyn, "has changed my life," adding: "I thank you for what you do, and I also get what you do."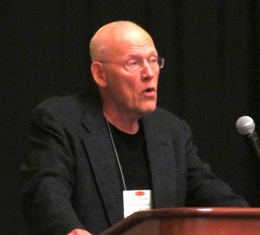 Jim Heynen, author of The Fall of Alice K. (Milkweed), said, "I haven't been mixing with people who love the same thing I do so much in a long time. I'm just amazingly grateful to those of you who have the boots on the ground and say, 'Hey, check this out.' "

There is, of course, more to write about all the book business that was conducted here, but it's also important to acknowledge the beautiful, if short-lived, theme park for book people that a regional booksellers trade show inevitably becomes. The concept of banned books is even more surreal when you're fully engaged in all this fine conversation about writing and publishing and bookselling and reading. Here a book is an absolute necessity, a way of life. Or, as Emma Straub put it, a book is "love pretending to be a subway companion." Take that, book-banning trolls. --Robert Gray, contributing editor (column archives available at Fresh Eyes Now).