Shelf Awareness for Thursday, October 4, 2012

News
McNally Robinson Stores Being Sold to Staffers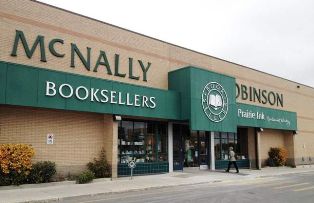 Paul and Holly McNally, founders of McNally Robinson Booksellers, which has stores in Winnipeg and Saskatoon and is affiliated with McNally Jackson Books in New York City, are selling the two Canadian stores to two longtime staffers, the Winnipeg Free Press reported.

The new owners will be Chris Hall, senior inventory manager who's been with the bookseller for 16 years, and Lori Baker, controller for the past six years. The sale will take place over the next three to four years, and the McNallys are helping in the transition. "The whole idea is to make it a seamless transition to people who are insiders in the business," said Paul McNally, who is 64. He added that he and his wife, who is 63, "really shouldn't be doing this for too, too much longer."

McNally Jackson Books, which is owned by the McNallys' daughter Sarah, is not included in the deal.

McNally Robinson Booksellers was founded in 1981 and bills itself as "Canada's largest independent bookstore." Its stores have more than 20,000 square feet of space, full-service restaurants and host many author and cultural events. The company expanded and opened in Toronto in 2008, but closed that store and another in late 2009 and went through a short period of bankruptcy. The two current stores in Winnipeg and Saskatoon have always been profitable.





Hachette Realigns Sales Force

The Hachette Book Group is realigning its sales force to "bring the sales and marketing functions in line with the changing book market--unifying print and digital sales, and integrating research and analytics into HBG's overall sales strategy," as executive v-p and chief marketing and sales officer Evan Schnittman put it. "We are changing our current structure to enable HBG to meet the needs and challenges of our ever-shifting world, where digital has made a deep and lasting impression on the way HBG sells and the customers we sell to, the platforms we advertise on, and the manner and type of content we publish."

The change, which has similarities to changes made at HarperCollins in June, includes the following appointments and promotions. The company said that it will "not be reducing headcount as part of the realignment."

Chris Murphy has been promoted to senior v-p of the newly created retail sales department, which will consist of five sub-departments: national accounts, CBA, clients and Nashville, young reader sales and national field force.

David Bowers has joined the company as senior v-p of sales strategy and operations, a new group within the sales department. He was formerly global v-p of business development and publisher, Oxford Academic Dictionaries, at Oxford University Press. He will oversee operations in sales (analytics, retail promotion, retailer services, e-book platforms services, metadata optimization, business modeling and key author liaison) as well as online retailer and jobber accounts.

The third group, international, Canada and special markets, will continue to be led by Jean Griffin, v-p, ICS, and publishing director Ansel Adams.

In the sales department:

Rick Cobban has been named v-p of national accounts.
Mike Heuer has been promoted to executive director, national field force, and will oversee the company's ID and field sales teams. He has headed the field sales force.
Rich Tullis will expand his role as channel director, online retail and jobbers.
Karen Torres has been promoted to v-p, account marketing and retail operations.
Andy LeCount has been promoted to channel director, chains.
Linda Jamison has been promoted to channel director, merch and clubs.
The changes are the latest in major personnel moves at Hachette, where CEO David Young is returning to Hachette in the U.K. (while remaining chairman of Hachette U.S.), and Michael Pietsch, publisher of Little, Brown, is being promoted to CEO.
In May, Schnittman joined Hachette from Bloomsbury, where he had been managing director, group sales and marketing, print and digital. Previously, he had worked at Oxford University Press for eight years, most recently as v-p, global corporate and business development.


The Casual Vacancy: Rush of Sales
In its first six days on sale,
The Casual Vacancy
by J.K. Rowling has sold 375,000 copies in all formats and "is on track to become the year's bestselling novel in hardcover," Michael Pietsch, executive v-p and publisher of Little, Brown, said yesterday. The company has printed two million copies of the book.

Mitchell Kaplan, owner of Books & Books, with stores in southern Florida, the Cayman Islands and New York, told the Wall Street Journal: "The book is doing really well for us. There's a lot of interest and people are buying it. Some reviews were really harsh, but word of mouth seems to be fairly good." He predicted that the The Casual Vacancy will be "a book that continues to sell well."




Seeing Red Over Shades of Grey Parody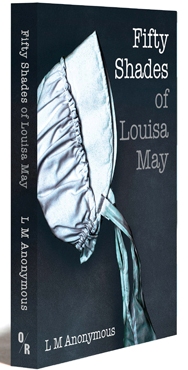 Recently, OR Books ran a promotion offering readers a free copy of its new Fifty Shades of Louisa May in exchange for their copy of Fifty Shades of Grey. Now, Galleycat reports, Random House has asked OR to change the cover on its parody edition, claiming it's too similar to the original.
John Oakes, co-founder of OR Books, responded: "I'm not sure you can publish a book parody without a pretty close link to the original's cover... we at OR will conduct a séance to check in with the shade of Louisa May Alcott (and her agent), but I doubt we shall bow to the forces of Midtown."


Brenda McLaughin to Head Lonely Planet Americas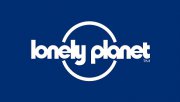 Effective October 22, Brenda McLaughlin is joining Lonely Planet as senior v-p and general manager of Lonely Planet Americas; she will be based in the company's Oakland, Calif., office.

McLaughlin has been v-p of digital media and product marketing at Antenna International and earlier was executive v-p of IDG Books Worldwide, overseeing worldwide brand and product development of the For Dummies series. She also launched IDGB's Internet publishing division, directed Frommers.com and acquired and integrated brands such as CliffsNotes, Macmillan and Hungry Minds.

Stephen Palmer, Lonely Planet's managing director of publishing, said, "I am confident she will do a great job leading a very talented team in the U.S. and help us grow rapidly in emerging markets across Latin America."

McLaughlin said, "I look forward to being part of this passion brand that helps people create amazing travel experiences."




Notes
Image of the Day: 'Offsite' at ABA Events Specialty Institute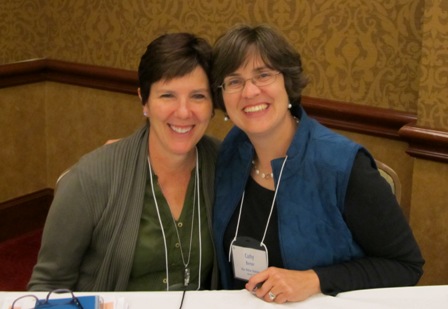 Yesterday, American Booksellers Association president Becky Anderson of Anderson's Bookshops in Naperville and Downers Grove, Ill.; and Cathy Berner of Blue Willow Bookshop, Houston, Tex., presented an educational session titled "Organizing and Running Offsite Events" as part of the ABA Events Specialty Institute, which was held prior to the opening of the inaugural Heartland Fall Forum in Minneapolis, Minn.



Banned Books Week: Open Road on Closed Minds
In an Open Road tribute to Banned Books Week, a range of authors, including Alice Walker, Edna O'Brien and John Jakes, talk about censorship problems they had with some of their books.


Stansfield Promoted at Scribner
Gwyneth Stansfield has been promoted to associate publicist at Scribner. She was previously a publicity assistant.


Amazon's Best Books of the Month for October
Amazon's best books of the month for October, as selected by Amazon editors, are:

The End of Your Life Book Club by Will Schwalbe
Short Nights of the Shadow Catcher: The Epic Life and Immortal Photographs of Edward Curtis by Timothy Egan
The Finish: The Killing of Osama Bin Laden by Mark Bowden
The Round House: A Novel by Louise Erdrich
Live by Night: A Novel by Dennis Lehane
The Middlesteins: A Novel by Jami Attenberg
The News from Spain: Seven Variations on a Love Story by Joan Wickersham
Muck City: Winning and Losing in Football's Forgotten Town by Bryan Mealer
Back to Blood: A Novel by Tom Wolfe
America Again: Re-becoming the Greatness We Never Weren't by Stephen Colbert

Debut Spotlight: Mr. Penumbra's 24-Hour Bookstore: A Novel by Robin Sloan




Book Trailer of the Day: Viper Pilot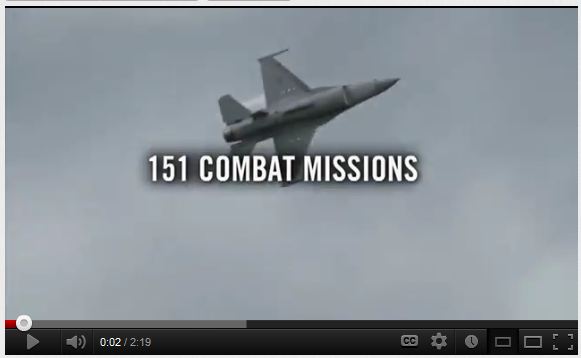 Viper Pilot: A Memoir of Air Combat by Dan Hampton (Morrow).


Media and Movies
Media Heat: Stephen Colbert on Fresh Air
Today on NPR's Fresh Air: Stephen Colbert, author of America Again: Re-becoming the Greatness We Never Weren't (Grand Central, $28.99, 9780446583978).
---
Tonight on CNN's Piers Morgan: Salman Khan, author of The One World Schoolhouse: Education Reimagined (Twelve; $26.99; 9781455508389). Khan will also be on CNN's Starting Point tomorrow.
---
Tomorrow on MSNBC's the Cycle: Carrie Goldman, author of Bullied: What Every Parent, Teacher, and Kid Needs to Know About Ending the Cycle of Fear (HarperOne, $25.99, 9780062105073).

---

Tomorrow on the Dr. Oz Show: Dr. Jamie Koufman, author of Dropping Acid: The Reflux Diet Cookbook & Cure (Reflux Cookbooks, $29.95, 9780982708316).

---

Tomorrow on NPR's All Things Considered: Eloisa James, author of The Ugly Duchess (Avon, $7.99, 9780062021731).

---

Tomorrow night on the Tonight Show with Jay Leno: Dakota Meyer, co-author of Into the Fire: A Firsthand Account of the Most Extraordinary Battle in the Afghan War (Random House, $27, 9780812993400).




This Weekend on Book TV: Future Perfect
Book TV airs on C-Span 2 this week from 8 a.m. Saturday to 8 a.m. Monday and focuses on political and historical books as well as the book industry. The following are highlights for this coming weekend. For more information, go to Book TV's website.

Saturday, October 6
12 p.m. Book TV visits Augusta, Maine, to interview several of the city's authors and tour its literary sites. (Re-airs Sunday at 12:30 a.m.)

3 p.m. Jonathan Kozol discusses his book Fire in the Ashes: Twenty-Five Years Among the Poorest Children in America (Crown, $27, 9781400052462). (Re-airs Sunday at 10 p.m.)

5 p.m. Antonio Mendez talks about his book Argo: How the CIA and Hollywood Pulled Off the Most Audacious Rescue in History (Morrow, $16.99, 9780060957919), one of the books on which the new movie Argo is based. (Re-airs Sunday at 9 a.m.)

7 p.m. Charles Kesler presents his book I Am the Change: Barack Obama and the Crisis of Liberalism (Broadside Books, $25.99, 9780062072962). (Re-airs Sunday at 11 p.m.)

8 p.m. Book TV coverage of the recent Anisfield-Wolf Book Awards, presented to "books that have made an important contribution to society's understanding of racism and diversity of human cultures." (Re-airs Sunday at 4 p.m.)

10 p.m. After Words. Joan Biskupic interviews John Jenkins, author of The Partisan: The Life of William Rehnquist (PublicAffairs, $28.99, 9781586488871). (Re-airs Sunday at 9 p.m. and Monday at 3 a.m.)

11 p.m. Melanie Kirkpatrick talks about her book Escape from North Korea: The Untold Story of Asia's Underground Railroad (Encounter Books , $25.99, 9781594036330). (Re-airs Sunday at 5:45 a.m. and 7:45 p.m.)

Sunday, October 7
2 a.m. Craig Unger discusses his book Boss Rove: Inside Karl Rove's Secret Kingdom of Power (Scribner, $26, 9781451694932). (Re-airs Sunday at 7 p.m.)

12 p.m. In Depth. Steven Johnson, author most recently of Future Perfect: The Case of Progress in a Networked Age (Riverhead, $26.95, 9781594488207), joins Book TV for a live interview. Viewers can participate in the discussion by calling in during the program or submitting questions to booktv@c-span.org or via Twitter (@BookTV). (Re-airs Monday at 12 a.m.)



Books & Authors
IndieBound: Other Indie Favorites
From last week's Indie bestseller lists, available at IndieBound.org, here are the recommended titles, which are also Indie Next Great Reads:

Hardcover
Those We Love Most: A Novel by Lee Woodruff (Voice, $26.99, 9781401341787). "Woodruff tackles a tough subject in Those We Love Most. The marriage of Maura and Pete was rocky before the tragic death of one of their children. Maura can't get past her grief and guilt from the accident and is struggling to be a mother to her remaining children and a wife to Pete. Her parents, Roger and Margaret, are the epitome of a strong marriage, or so it seems. Can Roger's compassion and Margaret's level head steer this family out of grief? Can a marriage survive such a loss? A delicate subject is treated with poise and dignity." --Kerri Childs, Kerri's Korner Bookstore, Fairmont, W.Va.

The Revised Fundamentals of Caregiving: A Novel by Jonathan Evison (Algonquin, $23.95, 9781616200398). "What a heartfelt journey we travel in this capriciously tragic story of Benjamin Benjamin Jr., caregiver extraordinaire. His charge, Trev, is a 19-year-old suffering from Duchenne muscular dystrophy, or, as Ben describes him, 'a pretzel with a perfectly healthy imagination.' Ben is suffering, too. He is trying to recover from a personal tragedy that has left him without a family or a job. To read this book is to be in a constant, conflicting state between tears and laughter." --Lynn Riggs, Books & Company, Oconomowoc, Wis.

Paperback
What It Is Like to Go to War by Karl Marlantes (Grove Press, $15, 9780802145925). "This is a courageous, noble, and intelligent grapple with myth, history, and spirituality that beautifully elevates the conversation on the role of the military in today's world. Marlantes volunteers his knowledge and experience (and really, his soul) to the cause of crafting the model of a just and ethical warrior in the 21st century. The long-overdue reckoning that Marlantes's novel Matterhorn deftly demanded of America is enhanced and extended with this new work. It is an emotional, honest, and affecting primer for all Americans on war and the national psyche. We ignore this book at our own peril." --Ed Conklin, Chaucer's Books, Santa Barbara, Calif.

For Teen Readers
Katerina's Wish by Jeannie Mobley (Margaret K. McElderry Books, $15.99, 9781442433434). "Life in a turn-of-the-century Colorado coal town means relentless work and little reward for 13-year-old Katerina and her immigrant family. Reminded of a folktale about a wish-granting fish, Trina casts a few wishes of her own when she sees a carp in a nearby pond. New hair ribbons and a favorite dessert appear, so does she dare wish for the impossible? A farm? A brighter future? Trina discovers that wishes can come true with a little magic and a whole lot of moxie. I'm wishing for a sequel to this absolutely wonderful debut novel!" --Julie Shimada, Maria's Bookshop, Durango, Colo.

[Many thanks to IndieBound and the ABA!]




Book Review
Review: Short Nights of the Shadow Catcher: The Epic Life and Immortal Photographs of Edward Curtis
Short Nights of the Shadow Catcher: The Epic Life and Immortal Photographs of Edward Curtis by Timothy Egan (Houghton Mifflin Harcourt, $28 hardcover, 9780618969029, October 9, 2012)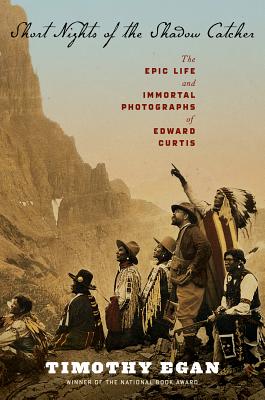 Seattle resident Timothy Egan digs into his hometown's past with the superlative Short Nights of the Shadow Catcher. His biography of the photographer Edward Curtis (1868-1952) mesmerizes--it's instructive, entertaining and a joy to read.
In the late 19th century, Curtis had a successful photography studio in Seattle. The last surviving daughter of Si'ahl, the Native American chief who gave the city its name, lived in the city too, and once Curtis found out about her, he had to take her picture. From then on, he became determined to find more Native Americans to photograph.
One day, he came across a lost hiking party on Mt. Rainier and led them to safety. (They said he "appeared out of the fog on a glacier, a bounce in his step.") One of the hikers was C. Hart Merriam, co-founder of the National Geographic Society, and he invited Curtis to join him as the photographer on a voyage to Alaska. Curtis took 5,000 gorgeous photographs, many of Native Americans, using a laborious photogravure process in which the image was chemically etched onto the surface of a copper printing plate. (In later years, single plates from his books would fetch thousands of dollars.)
With Merriam's encouragement, he traveled to Montana to photograph the dwindling Blackfeet people. He now saw his life's work as photographing as many Native Americans as he could; thus was born the 20-volume The North American Indian. In historical importance and value, Curtis's work--financed by J.P. Morgan--rivaled Audubon and Lewis and Clark; one paper called it "the most gigantic undertaking since the making of the King James edition of the Bible." Although Curtis was criticized by some for "staging" his photos, he always wanted them to be as authentic as possible. When it was completed, his magnum opus compiled more than 1,500 photogravure plates of Indians from roughly 80 tribes. Yet fewer than 500 copies were printed, and complete, uncut sets are now worth millions.
The adjectives Egan uses in his subtitle--epic, immortal--set the bar high, but he clears it with ease. When it comes to superlative historical writing, this is as good as it gets. --Tom Lavoie
Shelf Talker: National Book Award-winning historian Egan's dazzling prose takes us into the fascinating world of the photographer Edward Curtis.