Shelf Awareness for Wednesday, December 19, 2012

News
Merger Prep: Penguin Settles with Justice Department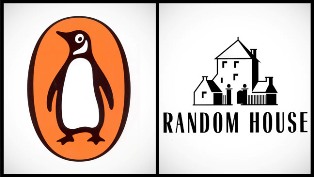 Penguin Group is settling the e-book pricing suit brought by the Justice Department in April. At the time, the publisher had vowed to fight the suit, but in October that approach was put into doubt when Penguin and Random House announced plans to merge next year. Macmillan remains the only publisher that has not settled with the Justice Department. It and co-defendant Apple are scheduled to go to trial in June.

The terms of the Penguin settlement are similar to those accepted by three of the other five publisher defendants, Hachette Book Group, HarperCollins and Simon & Schuster. Those publishers had to end contracts with Apple, Amazon and other e-book publishers and largely allow retailers to set prices for the next two years.

Noting that it is reviewing the Penguin-Random House merger, the Justice Department said, "Should the proposed joint venture proceed to consummation, the terms of Penguin's settlement will apply to it." Random House, which did not institute an agency model for e-books at the same time as the other Big Six publishers, was not sued by the Justice Department.

The public may comment on the settlement and the Department's competitive impact statement over the next 60 days. After that, the judge in the case--who approved the three earlier settlements without changes despite hundreds of negative comments--is expected to approve it.

Like all the publishers that have settled, Penguin disputed the charges, saying yesterday that it is settling because it is "in everyone's interests that the proposed Penguin Random House company should begin life with a clean sheet of paper."




Brilliance Audio Expands to Print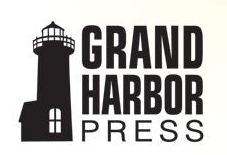 Brilliance Audio, which Amazon bought in 2007, is launching Grand Harbor Press, which will publish hardcover, trade paperback and e-book originals in the self-help and inspirational categories.

Mark Pereira, president and publisher of Brilliance, said the new imprint "will provide an optimistic outlook and practical solutions to help readers find their way through life's challenges."

Happy This Year! by Will Bowen, the first book to be published by Grand Harbor Press, will be released April 9, 2013. Acquisitions for the imprint are headed by associate publisher Gary M. Krebs, who edited Bowen's book.



Love & Loss in Seattle: Ode to a Bookstore
Wendee Wieking was a bookseller at Queen Anne Books in Seattle, Wash., for more than four years. She writes:

For the recently released My Bookstore: Writers Celebrate their Favorite Places to Browse, Read, and Shop, 84 writers submitted short essays about their favorite bookstores. Most chose to write about their hometown, neighborhood bookstore.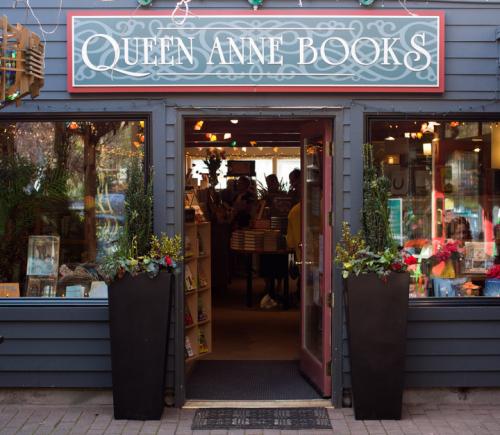 I, too, have a favorite bookstore, the one where until recently I worked as a bookseller: Queen Anne Books, a gem of a shop where we greeted each person who entered--most by first name. A neighborhood fixture, Queen Anne Books did what indie bookstores do best--we handsold the books we love, we special ordered the ones we didn't carry, we catered to the tastes of our customers and we introduced new authors to our readers.

Queen Anne is a thriving urban neighborhood, just minutes from downtown Seattle. Our customers followed the "shop local" ethic. They were fiercely loyal to their local bookstore. This was no small matter. I marvel that in this day and age, people willingly pay full price for their books. After all, there are so many options for saving a few bucks. But paying full price is part of the unspoken pact between patron and independent bookstore. Customers shop local and don't expect discounts to ensure that the neighborhood has its own literary destination. For our part, we booksellers stock the best books, greet our customers warmly, help select the perfect book and even remember what Marilyn bought for her grandson last Christmas.

Sadly, at Queen Anne Books that fragile trust between bookstore and customer was broken on October 31, when the new owner of our beautiful store--she bought it only in April--locked its doors. On the eve of the holiday season, Queen Anne Books was closed indefinitely, with all inventory put into storage somewhere in Seattle. Customers were aghast, sickened, incensed. Full-grown adults cried at the counter. Children stared in disbelief when told the store would close in a few days. A dear woman said our store was one of her last tethers to life--a place where she felt welcome, and where she found comfort and acceptance.

This is not your typical story of a bricks-and-mortar store closing because of big box stores or the prevalence of e-books. No, this is the unthinkable story of an owner who had a dream of a bookstore and the financial resources to write the check, but none of the personal moxie to run a business. So after a mere six months and deciding the book business was not her game, she closed the doors and broke the trust with our beloved customers.

How can this be? For 14 years, Queen Anne Books has been the heart and soul of our community. Children who once entered our doors holding a parent's hand are now college students. Authors who launched their first books at release parties in our space are now New York Times bestselling authors. Our bookstore was a living, breathing, life enriching haven for readers of all kinds.

I loved Queen Anne Books, but most of all I loved being a bookseller. It may seem simple, but the satisfaction of helping a customer select the perfect book for her own pleasure, or perhaps for her elderly father, makes a day worthwhile. I love being surrounded by books. I love unpacking boxes on Monday so Tuesday's new releases are displayed prominently for our customers. I love our backroom overflowing with advance reader copies and wondering which of them will be the next bestseller. As we struggle to keep connections alive with friends and family who live far away, what is more rewarding than helping a customer select the perfect book so she can buy two copies, then send one to her long-distance mother so that weeks later they can discuss it on the phone? (We had a customer who did this regularly.)

I believe we've come full circle on this issue of the independent bookstore and its long-term viability. In recent years there have been threats from all sides--online mega discounters offering free shipping, huge high-volume stores where every title has a 40% off sticker, electronic reading devices so slim they fit in your pocket and feed your greed for instant gratification.

But it turns out people still like bookstores. They like the long browse, and the handwritten recommendation cards. They like to talk about books, and read the first few pages before purchasing. They love the staff picks table. They love books.

As a matter of fact, people will pay full price if it means they can have their own, cozy bookstore within walking distance of their home. What better to do on a rainy Saturday than spend a couple hours in the bookstore? Chances are you'll discover a great book and bump into neighbors.

So, for the time being, there is no independent bookstore on Queen Anne. There is a small glimmer of hope that a local ownership/management team might emerge after the new year. But for now, I'm not recommending books to holiday shoppers, and that makes me sad.


Notes
Image of the Day: Magic Act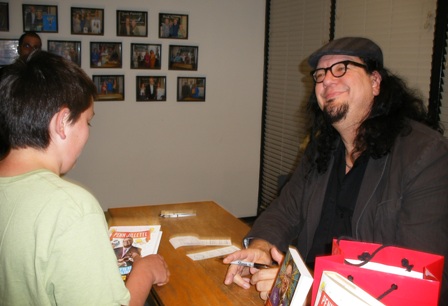 Penn Jillette, the larger, louder half of legendary magic act Penn & Teller, appeared recently at Book Passage, Corte Madera, Calif, to promote Every Day Is an Atheist Holiday, his new book from Blue Rider Press.


Junot Diaz Supports Word Up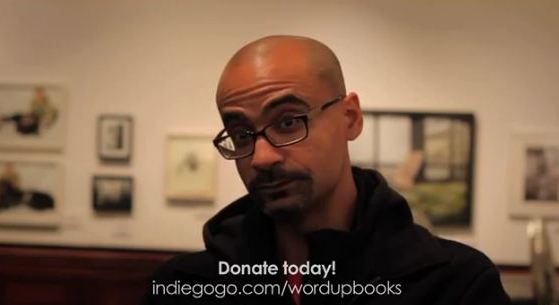 "It's a space I have loved since it's opened up... an intrinsic, valuable, essential piece of Upper Manhattan." That's Junot Diaz, asking for support for Word Up Community Bookshop's Indiegogo fundraising campaign, which ends this Sunday. The volunteer-run bookstore began as a pop-up, and its organizers have been looking for new space to keep the store open.


D.C. Librarian Wins AIA Architecture Award
Ginnie Cooper, Washington, D.C.'s chief librarian, was honored with the Thomas Jefferson Award for Public Architecture by the American Institute of Architects for her initiative to renovate and rebuild public libraries across the city, DCist reported.
D.C.'s Shaw Library


Photo: Darrow Montgomery
Cooper joined the D.C. Public Library in 2006 as chief librarian and executive director and was charged with transforming the library at a time when its building stock was "in ruins, and scheduled replacements were uninspired," according to the nomination letter by Jonathan Penndorf, president of AIA D.C.

Fourteen library renovations later, and with three more projects in the pipeline, Cooper has "forcibly injected not just the libraries, but the entire city, with the biggest shot of popular Modernism it's ever seen, and likely ever will," wrote Lydia DePillis, Washington City Paper real estate and architecture reporter.



Audiobook Sampler: Jackie Collins in the Recording Studio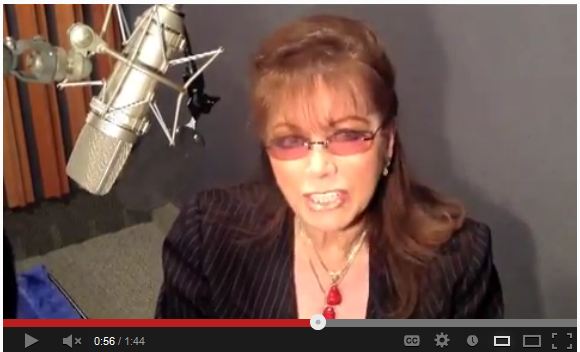 While she was in a recording studio to read the audiobook version of The Power Trip (Macmillan Audio, Feb. 13, 2013), bestselling novelist Jackie Collins shared a brief preview of her upcoming thriller.



Book Trailer of the Day: On the Map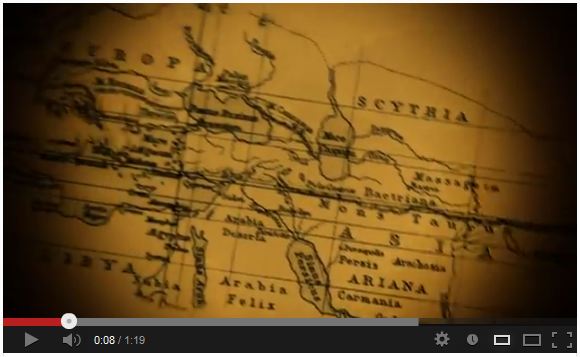 On the Map: A Mind-Expanding Exploration of the Way the World Looks by Simon Garfield (Gotham).


Media and Movies
Media Heat: Author Justin Bieber on Ellen
This morning on MSNBC's Morning Joe: Jon Meacham, author of Thomas Jefferson: The Art of Power (Random House, $35, 9781400067664).
---
Today on the Steve Harvey Show: Mary Jo Rapini, co-author of Start Talking: A Girl's Guide for You and Your Mom About Health, Sex or Whatever (Bayou Publishing, $14.95, 9781886298316).
---
Friday on Ellen: Justin Bieber, author of Just Getting Started (HarperCollins, $21.99, 9780062202086).


Movies: The Great Gatsby
"We bet when you were sitting in English class pondering over F. Scott Fitzgerald's The Great Gatsby, you never imagined that one day it would be a 3D Hollywood blockbuster," Indiewire noted in showcasing a new still for the movie with Jay Gatsby (Leonardo DiCaprio) and Daisy Buchanan (Carey Mulligan), as well as two posters featuring Myrtle Wilson (Isla Fisher) and Tom Buchanan (Joel Edgerton).

Indiewire observed that Baz Luhrmann "is taking the American classic off the bookshelf and onto the big screen in a way that only he knows how, and as these new character posters reveal, no expense has been spared in the costume department." Additional shooting pushed the film back from a previously scheduled Christmas Day release to May 13.




Books & Authors
IndieBound: Other Indie Favorites
From last week's Indie bestseller lists, available at IndieBound.org, here are the recommended titles, which are also Indie Next Great Reads:

Hardcover
The Boy in the Snow: An Edie Kiglatuk Mystery by M.J. McGrath (Viking, $25.95, 9780670023691). "Highly recommended for fans of Dana Stabenow's Kate Shugak series, this follow-up to McGrath's debut, White Heat, offers a view of the life of Inuits in Alaska. Half-Inuit Edie Kiglatuk is another strong heroine who has a troubled past but tries to do what she can to make things right. I look forward to learning more about what drives her in future books in this series." --Nancy McFarlane, Fiction Addiction, Greenville, S.C.

Heads in Beds: A Reckless Memoir of Hotels, Hustles, and So-Called Hospitality by Jacob Tomsky (Doubleday, $26.95, 9780385535632). "Here is the authentic voice of the Front Desk Agent: funny, experienced, profane, and able to tell a good story or two. Tomsky shares his story of beginning as a parking valet and rising to the heights of the front desk, with a horrifying detour through the housekeeping department along the way. This book is packed with characters, anecdotes, celebrities, and useful information for any hotel guest, such as 'Don't be afraid to tip the Front Desk Agent if you are after an upgrade.' Heads in Beds does for hotel workers what Anthony Bourdain's Kitchen Confidential did for restaurant workers. It should be an instant classic!" --Mary Muller, Market Block Books, Troy, N.Y.

Paperback
Hands-On Healing Remedies: 150 Recipes for Herbal Balms, Salves, Oils, Liniments & Other Topical Therapies by Stephanie Tourles (Storey Publishing, $18.95, 9781612120065). "This book is an absolute smorgasbord of recipes for topical herbal remedies. A wonderful resource for experienced herbalists and those who enjoy working with essential oils, it's also accessible for beginners and a great place to find inspiration to make gifts and remedies for family members who are new to herbalism. The design and layout make it a pleasure to use." --Kristen Eaton, Phoenix Books, Essex, Vt.

For Ages 9 to 12
Will Sparrow's Road by Karen Cushman (Clarion, $16.99, 9780547739625). "Once again Newbery medalist Cushman takes us back to Elizabethan England, this time to 1599, when Will Sparrow has been traded by his father to an innkeeper in exchange for ale. After stealing some food from the innkeeper, Will fears that he will be sold again, so he runs away. Life on the run is filled with adventure, danger, and hunger. Will becomes attached to an Elizabethan fair troupe with an unusual cast, including a hairy girl, a juggler, and a pig. An intriguing story for middle readers who will find this tale a fun medieval romp." --Shirley Mullin, Kids Ink, Indianapolis, Ind.

[Many thanks to IndieBound and the ABA!]




Book Review
Children's Review: Building Our House
Building Our House by Jonathan Bean (Farrar, Straus & Giroux, $17.99 hardcover, 48p., ages 3-up, 9780374380236, January 8, 2013)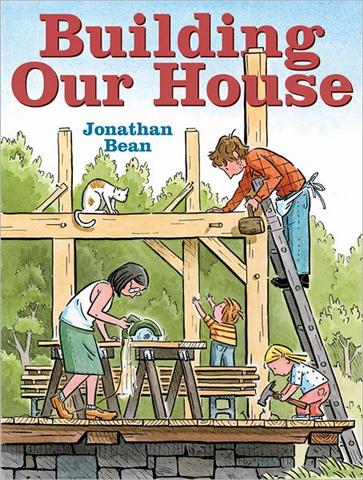 Jonathan Bean's (At Night) enchanting picture book is not just about building a house, it's about embracing a lifestyle.
Based on actual events from the author-artist's childhood (according to an endnote), this feast for the eyes chronicles the nearly step-by-step process of erecting a timber-frame house on pristine land. The opening endpapers depict a vista of rolling hills, one visible farmhouse and a pasture with a horse. A fence and sheepfold mark the only other evidence of a human presence. On the title page, a family packs up their belongings from a city rowhouse and loads them into a blue pick-up truck called Willys. The narrator helps her mother carry the plans for the house, and her younger brother helps her father tote the tools. Together they make up "a strong crew of four."
Bean punctuates the narrative with mantras to live by: "The right tools for the right job" and "a good plan for a good house." Everyone helps. Mom marks the lumber that Dad will saw, and after Dad saws the boards, Mom hammers and nails them "into a form that will hold concrete and rock" and shape the foundation for the house. Humorous touches, such as the younger brother "help[ing] Dad inspect the lumber," when he's really taking a pony ride on a plank and frightening the cat with a spray from the water hose, lighten up the hard work, as does the full-spread image of a frame-raising party. As the family breathes life into this new home, wordless subplots show other signs of new life: the cat gives birth to kittens, and through the pages, Mom's tummy grows, and a new baby arrives. On the closing endpapers, even the horse in the nearby pasture has a colt, and we see the newly built house with Willys parked outside, as Dad tills a garden and the kids climb into a treehouse.
Bean's inspiring true tale illustrates that realizing our dreams requires only a vision and hard work. --Jennifer M. Brown
Shelf Talker: This enchanting picture book could serve as a step-by-step guide to building a house--and embracing a lifestyle.