Shelf Awareness for Friday, January 4, 2013

News
Holiday Hum: Many Indies Report 'Best Season Ever'
In contrast to general retailers and Barnes & Noble, which had mixed or disappointing sales during the holiday season (see stories below), many independent bookstores had tidings of joy, with many reporting their best sales in store history. At WORD in Brooklyn, N.Y., sales were up 40% over December 2011, making it "our biggest month ever," according to owner Christine Onorati.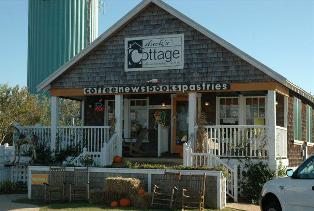 Duck's Cottage, Duck, N.C., also had its best December, too, and was pleased with sales at its new branch, Duck's Cottage Downtown, in Manteo, co-owner Jamie Layton said. During the holiday season, business at Common Good Books, St. Paul, Minn., rose 40%, manager Martin Schmutterer said, much of it attributable to the store's move in April.

Bookselling This Week also found that "sales and spirits remained high through the end of the year" at indies it surveyed.


Sarah Bagby with temp employee Oren Teicher.
American Booksellers Association CEO Oren Teicher characterized the year for most members as "very strong," adding that based on reporting by some 500 stores to Indie Bestseller Lists, through November independents were running about 10% ahead of 2011 and, once final figures are in, indies will likely show an 8% gain in unit sales for the year. A few stores "did not see these kinds of increases," but "dozens of stores have reported that they had their best year ever in 2012," he said. Another sign of indie strength: ABA membership grew modestly in 2012, the third year in a row, making it "a pretty clear trend," he noted. (Teicher had a first-hand experience of the strength of the season: as has been his custom, he volunteered to work in an indie for part of the holiday, and in this case toiled at Watermark Books, Wichita, Kan., which he called "a wonderful store. Sarah Bagby and her staff were a delight to work with.")

Other stores with solid results included the Book Frog, Rolling Hills Estates, Calif., where sales rose 16%, co-owner Rebecca Glenn said, in part because the store, opened by several ex-Borders employees in late 2011, had "a year of buying inventory." The season started "super late," later than Glenn had ever seen. "We had a nice black Friday weekend, and then it was dead until about a week or two before Christmas."

Elliott Bay Book Company, Seattle, Wash., had "a hearteningly strong" holiday season, according to chief book buyer Rick Simonson, who attributed some of the gain to "people still finding their way" to the store, which moved to its current location in early 2010.

In her first season as the owner of Mystery Lovers Bookshop, Oakmont, Pa., Laurie Miller Stephens is "heading into 2013 in the black" after what she called a "great" December.


photo: megwaiteclayton.com
Bank Square Books, Mystic, Conn., which closed for 18 days after Hurricane Sandy flooding--when it had to install a new floor and do other construction--saw sales dip slightly in the holiday period, about 2%, according to co-owner Annie Philbrick. Noting that the Saturday after Thanksgiving was "the biggest day we have ever had," Philbrick attributed the slight holiday drop possibly to the lack of "a single driving bestseller last year." Despite the Sandy hiatus, the store's sales were up for the year.

Among strong titles at many stores were two Bill O'Reilly titles, Killing Lincoln and Killing Kennedy. Duck's "sold the pants off" Wonder by R.J. Palacio, among other titles. Among Bank Square Book's bestsellers were "Lincoln books," The Barefoot Contessa Foolproof by Ina Garten, the latest Wimpy Kid book by Jeff Kinney and The Art of Hearing Heartbeats by Jan-Philipp Sendker; Bank Square kept running out of Proof of Heaven by Eben Alexander III, M.D.

Common Good's bestsellers included new titles by "a few consistent authors": Louise Erdrich (The Round House), Mary Oliver (A Thousand Mornings), Barbara Kingsolver (Flight Behavior) and Hilary Mantel (Bring Up the Bodies). The season kicked off with "a great event" featuring Andrew Solomon and "from there it was very steady until the last week, when things took off," Martin Schmutterer said. "The last two weekends were insane."

Popular titles at Elliott Bay were "an incredible array," said Rick Simonson, who was "surprised by the sheer number of food and cookbooks that sold." Graphic novels were also a very strong category at the store.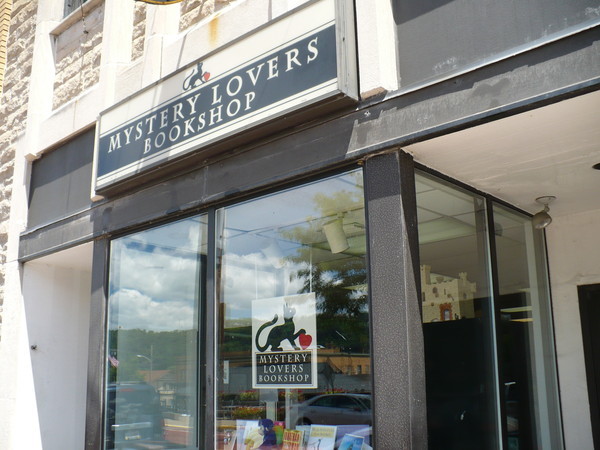 Mystery Lovers' bestsellers included local, non-mystery titles Good Night Pittsburgh by Adam Gamble and Mark Jasper, The Food Lovers Guide to Pittsburgh by eatphg.com bloggers, and several sports books whose authors appeared at the store and signed stock: Chuck Finder (The Steelers Encyclopedia) and David Shribman (50 Great Moments in Pittsburgh Sports).

Most stores reported no problems keeping titles in stock, though WORD and Common Good had trouble meeting demand for Building Stories by Chris Ware.

One disappointment mentioned by several booksellers was a title that sold solidly, but below very high expectations: The Casual Vacancy by J.R. Rowling.

All stores characterized customers as happy and cheerful and more comfortable spending money than in recent years. At Bank Square Books, customers "walked around the store with stacks of books in their arms, saying, 'Thank God you're back,' " Annie Philbrick said. WORD's Onorati thought "people may be feeling a bit stronger financially." At Duck's, "people were spending again"--especially the many tourists who tend to be impulsive--and they are "starting to realize that maybe they shouldn't buy everything from Amazon and want to shop local," Jamie Layton said.

ABA's Oren Teicher noted, too, that the Shop Local/Local First movement "hit new highs this year. Small business Saturday kicked off the holiday selling season and was a resounding success" and the ABA's Thanks for Shopping Indie promotion worked well and will be "a model for future promotional efforts with publishers."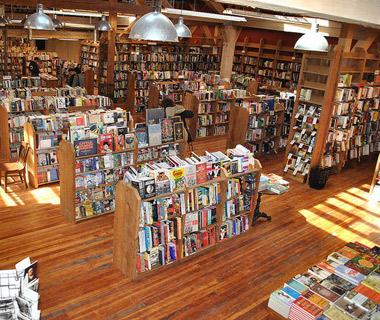 Elliott Bay's Simonson said that "people were ecstatic about the election," which, in the state of Washington, included the passage of laws legalizing gay marriage and marijuana usage. The store hosted a gay marriage ceremony soon after the election, which "kind of fed the season. There was a feeling of good will, a family atmosphere." Simonson added: "We're also dog friendly."

At Mystery Lovers, "so many customers came in," drawn by displays and promotions, Stephens said, and being able to help many of them find the perfect book was the highlight of her season. "One woman arrived half an hour before closing. We took the time to show her everything, and she ended up spending $500. That only happens at an indie."

Stores attributed sales gains to a variety of approaches. At WORD, sales have been increasing each year in part because of its online presence, which has led to sales of books and store T-shirts to people across the country.

Booksellers expressed optimism about 2013. As Duck's Jamie Layton said, "I'm hoping the momentum for books just keeps rolling." And Elliott Bay's Simonson emphasized: "People continue to read books and want to spend time in places that sell books." --John Mutter, with reporting by Alex Mutter and Robin Lenz


Holiday Hum: B&N Book, Nook Sales Fall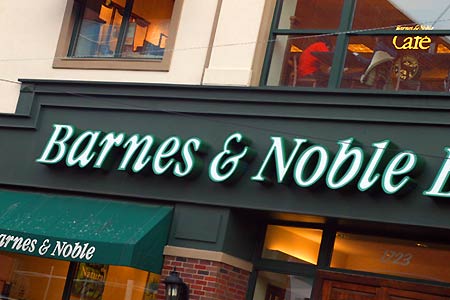 Holiday sales at Barnes & Noble were disappointing in almost all categories, showing that the company is having a difficult time in a digital market where sales of dedicated e-reading devices are slowing and tablet sales continue to be dominated by huge companies like Apple.

During the last quarter of 2012, sales of the Nook business as a whole fell 12.6%, to $311 million. The company did not say how much Nook device unit sales fell, but that drop more than offset the 13.1% sales gain of digital content--e-books, digital newspapers and magazines and apps.

Overall sales of retail operations, which consists of B&N stores and B&N.com, fell 10.9%, to $1.2 billion. At bookstores open at least a year, sales of non-Nook products fell 3.1% because of "lower bookstore traffic," the company said. Sales of Nook e-reading devices and tablets in stores also fell "due to lower unit volume and average selling prices."

B&N predicted that for the fiscal year, Nook Media sales will be about $3 billion and that sales of non-Nook products in bookstores open at least a year will be down in "the low- to mid-single digits" on a percentage basis.

B&N CEO William Lynch commented: "We entered the holiday with two great new products, Nook HD and Nook HD Plus, both highly rated media tablets of phenomenal quality. Nook device sales got off to a good start over the Black Friday period, but then fell short of expectations for the balance of the holiday. We are examining the root cause of the December shortfall in sales, and will adjust our strategies accordingly going forward."

Yesterday, B&N stock fell only 2%, to $14.22 a share, perhaps because the company has been undervalued for some time. But analysts' comments on holiday sales were scathing. Quoted by the New York Times, in notes to customers, S&P Capital IQ said, "We think this portends greater market share losses for the Nook over the medium term," and Barclays called the drop in Nook sales "quite concerning" and "below even our modest expectations."

Morningstar analyst Peter Wahlstrom told the Wall Street Journal: "What concerns us is that as the overall market gravitates toward color tablets, you'd have expected that Barnes & Noble would have been able to maintain its share because it introduced two new color tablets during the quarter. They aren't behind on the tablet front in the sense that their devices compare well with others, but they are behind in terms of marketing, awareness and adoption. And that's critical."

B&N has invested heavily in the Nook during the past three years--and last year received major infusions of cash from Microsoft and Pearson in exchange for equity in the Nook Media business--and had done well in gaining market share against Amazon when the competition was limited to dedicated e-reading devices. But as the emphasis has shifted to color multiple-purpose devices like tablets and smartphones, the field has become ever more challenging.


General Retail Sales in December: Gains in a 'Complicated Month'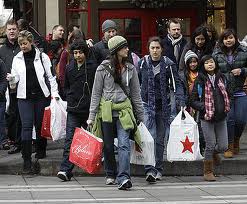 General retail sales rose in December "despite early indications that the holiday season would be lackluster," the New York Times reported. For the month, sales at stores open at least a year increased 4.5% at the 17 retailers tracked by Thomson Reuters, exceeding the 3.3% gain analysts had predicted.

The Wall Street Journal noted that retailers "didn't appear to have been helped by the longer time frame than in 2011 between Thanksgiving and Christmas, something that was seen in the fall as spurring greater sales." Nancy Liu of Kurt Salmon observed that "consumers had a set amount to spend. Just because they had more time didn't mean they spent more."

"It was a very complicated month, with all sorts of events that threatened fragile expectations," said Barbara Kahn, marketing professor at the University of Pennsylvania's Wharton School. "Online was a saving grace for some of the retailers as people shift in that direction."


Acquisitions: Blackstone to AudioGO; Maupin House to Capstone
The AudioGO Group has acquired Blackstone Audio. Mike Bowen, currently CEO of AudioGO, will serve as CEO of the combined group, which is based in Bath, England. Josh Stanton will continue as president of Blackstone Audio and serve as CEO of the combined operations in North America, based in Ashland, Ore. Mike Desrosiers has been appointed CFO of North American operations, with Heather Johnson continuing as CFO of Blackstone. Blackstone co-founders Craig Black--who has been appointed to the board of directors--and Michelle Black will remain as consultants to the group.

"We are delighted that Craig and Michelle Black have entrusted us with the future of the great company they founded," said Michael Kuhn, the former head of PolyGram Films who will remain non-executive chairman of the enlarged group.

---

Capstone, which publishes children's books as well as digital products and services, has acquired Maupin House Publishing and is launching Capstone Professional, which will provide professional development services for educators through onsite and online training, webinars, books, and e-books among other avenues.

Capstone is transitioning Florida-based Maupin House's order fulfillment to its distribution center in Minnesota. Maupin House founder and CEO Julie Graddy will remain in her current role to support the acquisition of new titles and facilitate the transition.


Linden Tree Books Is 'Small Business Big Wishes' Winner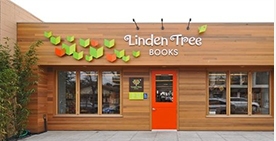 Jill Curcio and Dianne Edmonds, co-owners of children's bookstore Linden Tree Books, Los Altos, Calif., were among the winners of Intuit's Small Business Big Wishes campaign, which granted 15 big wishes to 15 small businesses last month, Bookselling This Week reported. Linden Tree's win allows the shop to feature "quality and user-friendly signage that would honor our customers."

"We moved to our new location a year ago, and we were looking for funds to be able to finish off our new store and create signage inside the store to help everybody navigate," Edmonds said. "We are so passionate about serving our community and the move to our new location just sucked up all of our capital and it was the last piece before we just ran out of money.... Now we are able to go into the New Year knowing that we can commemorate so much and have the freedom to continue maintaining our essence with signage. The other piece of this is that we really wanted to maintain the integrity of what our store is about."


Notes
Cool Idea of the Day: Books & Booze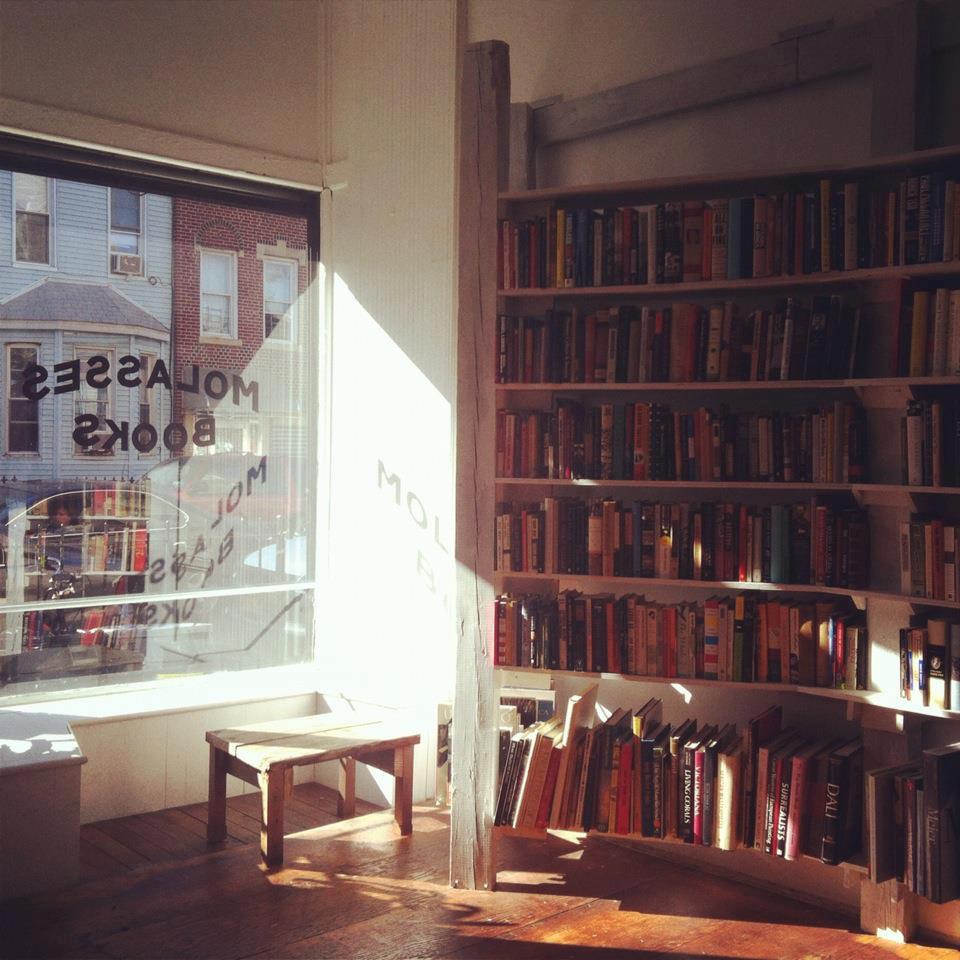 Mixing "hardcovers with hard drinks" is part of the business plan for Molasses Books, Brookyn, N.Y., where owner Matthew Winn "is finally realizing his dream for the cozy Hart Street shop--a book-and-booze social hub," DNAinfo reported. Last month, the bookshop received its license to serve beer and wine and is extending business hours, planning more events and soliciting volunteers to help run the establishment.

"The idea was always to operate as a literary salon with readings and events," Winn said, "and rather than to have the reading in one place and the after-party in another, it seems natural to combine the two."


John Groton to Head Quayside Distribution Services
John Groton has joined Quayside Publishing as director of Quayside Distribution Services. He most recently worked at Innodata, and has previously held positions with Simon & Schuster, Random House, Globe Pequot Press and National Book Network.


Book Trailer of the Day: Emeraldalicious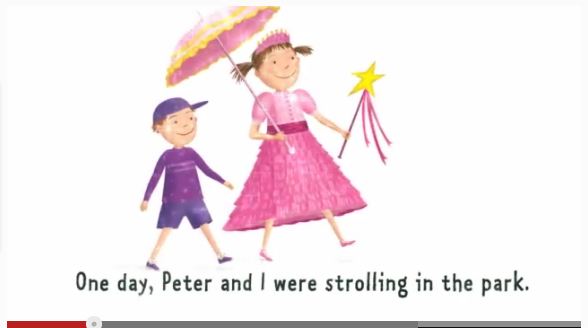 Emeraldalicious by Victoria Kann (Harper), the latest book in the Pinkalicious series.


Media and Movies
Media Heat: Stanley A. McChrystal on CBS Sunday Morning
Tomorrow on MSNBC's Up with Chris Hayes: Oliver Stone and Peter Kuznick, authors of The Untold History of the United States (Gallery, $30, 9781451613513).

---

Tomorrow on CNN's Sanjay Gupta Show: Robert H. Lustig, author of Fat Chance: Beating the Odds Against Sugar, Processed Food, Obesity, and Disease (Hudson Street, $25.95, 9781594631009).

---

Sunday on CBS Sunday Morning: Stanley A. McChrystal, author of My Share of the Task: A Memoir (Portfolio, $29.95, 9781591844754).


Wodehouse TV: Blandings & An Innocent Abroad
BBC1 may be looking "to steal Downton [Abbey] ratings with two helpings of P.G. Wodehouse," according to the Guardian, which reported that Blandings, "offering a humorous glimpse of aristocratic life, may clean up." The six-part series, which stars Jack Farthing, Jennifer Saunders, Timothy Spall, David Walliams and Mark Williams, is "based on Wodehouse's much-loved accounts of the fictional life and times of Blanding Castle's 9th earl" and "will follow the fortunes of the amiable, befuddled Emsworth, played by Timothy Spall, and his beloved pig, Empress."

A Wodehouse-lovers "golden year" may be underway, since in March the "darker side" of the author's legacy is being be explored on BBC1's An Innocent Abroad, "which will re-examine the controversial period that the author spent in Nazi Germany," the Guardian wrote. Tim Pigott-Smith portrays Wodehouse in this project.


Books & Authors
Awards: Order of Canada
Heather Reisman, founder and CEO of Indigo Books and Music, was one of several people from the book world among the 91 new appointments to the Order of Canada, which were announced by Governor General David Johnston on December 30. Quillblog reported that other recipients included Scott Griffin, owner of House of Anansi Press, for advancing poetry through his Griffin Poetry Prize; author Rosemary Sullivan for her contributions to Canadian literature; and publisher Gaston Bellemare for his promotion of poetry through the International Poetry Festival of Trois-Rivières.


Book Brahmin: Emily Raboteau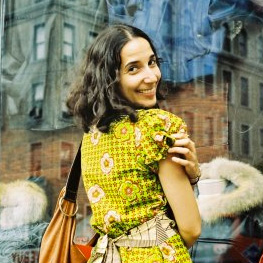 Emily Raboteau traveled across five nations, including Israel and Ethiopia, over the course of 10 years to research Searching for Zion: The Quest for Home in the African Diaspora (Atlantic Monthly Press, January 8, 2013), about black people who've left home to find the Promised Land. Her previous book is the novel The Professor's Daughter. Honors include a literature fellowship from the National Endowment from the Arts, the Chicago Tribune's Nelson Algren Award and a Pushcart Prize. Raboteau lives in New York City with her family.
On your nightstand now:
House of Stone by the late Anthony Shadid, a memoir about the author rebuilding his family home in war-torn Lebanon, and Tell My Horse, Zora Neale Hurston's anthropological account of religious traditions in Haiti and Jamaica, which I recently re-read before participating in a panel of black women writers influenced by her work. Also, Jennifer Egan's A Visit from the Goon Squad. I found a copy in the "Trash to Treasure" nook of my apartment building's laundry room. I wanted not to like this book because it was so popular, but I really, really do.
Favorite book when you were a child:
I guess I was like any other nerdy bookish kid with a different favorite book every week. I went through a period of obsession at age 11 or so with the Salem witch trials so I loved both Tituba of Salem Village by Ann Lane Petry and The Witch of Blackbird Pond by Elizabeth George Speare. I enjoyed books about characters who were persecuted for being different, and books about girls who had to test their bravery alone in the wild, like Island of the Blue Dolphins by Scott O'Dell and Julie of the Wolves by Jean Craighead George. I gravitated to stories that questioned belonging or not belonging to a certain community, and this remains my chronic interest.
Your top five authors:
That's tough. I'll pick five whose complete works I've read for their spellbinding and original voices: James Baldwin, Jamaica Kincaid, Jorge Louis Borges, William Faulkner and Hélène Cixous. When I read them, I'm either inspired to do better or to throw up my hands and quit entirely, maybe go work in a hardware store. I admit to feeling heartened that (with the exception of Borges) these folks have all written a small measure of crap in addition to their masterworks. Have you read Baldwin's poems? Don't bother. But Christ on a cracker, The Fire Next Time.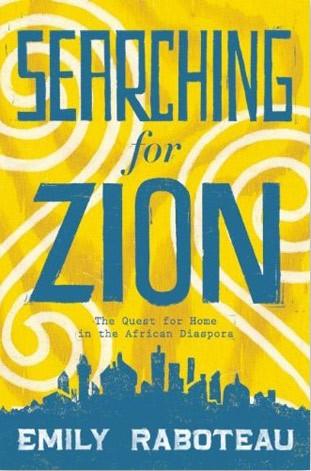 Book you've faked reading:
The Holy Bible, in its entirety. A Rastafarian at the Twelve Tribe Headquarters in Kingston, Jamaica, called me out on my lie. His motto was, "A chapter a day keeps the devil away," and he followed it religiously. I've never met anyone better versed in the Bible than the Rastas.
Book you're an evangelist for:
Adrienne Kennedy's beautifully strange autobiography about growing up in 1940s Ohio, People Who Led to My Plays. It's assembled like a scrapbook, with pictures and text, and is about as nonlinear and avant-garde as her 1964 Obie-winning play, Funnyhouse of a Negro.
Book you've bought for the cover:
I never bought it because it's so expensive and weighs more than my toddler, but every time I stop at the Strand Bookstore I lust after the massive Atlas of Human Anatomy and Surgery: The Complete Coloured Plates of 1831-1854 by J.M. Bourgery, put out by Taschen. Its gorgeous, macabre cover is outdone by the interior life-size hand-colored lithographs, images like a man's scalp and skull peeled away to reveal his brain. From my lips to Santa's ears.
Book that changed your life:
I doubt I could have gotten through it on my own, but I had the good fortune to enroll in a Cervantes seminar in college with the amazing Cuban-born critic Roberto González Echevarría, whose love of Don Quixote was infectious. If it hadn't been for this professor, I'm sure Don Quixote would be the text I've faked reading. The book is impossible to categorize because it includes so many registers and genres. It's more than 400 years old and credited with being our first modern novel, but I haven't read anything as experimental that's come after. I moped around for a week when I finished, having been lost in the dream it wove, and in as much grief over Don Quixote's death as if he'd been my favorite uncle. I have a quixotic strain myself. Thinking you can find Zion on earth is kind of like mistaking a windmill for a giant.
Favorite line from a book:
From Steinbeck's Travels with Charley: "A journey is like marriage. The certain way to be wrong is to think you control it."
Book you most want to read again for the first time:
Hands down, Gabriel García Márquez's A Hundred Years of Solitude. Pure magic, every line.
You wrote your latest book while pregnant and in the months after giving birth to your first child. How exciting was it to labor over both at the same time?
Exciting? Are you insane? I want to smack you in the forehead right now.


Book Review
Review: The Way of the Dog
The Way of the Dog by Sam Savage (Coffee House Press, $14.95 paperback, 9781566893121, January 8, 2013)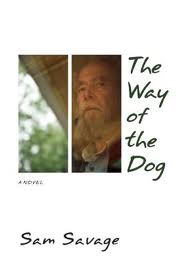 Sam Savage's first novel, the international cult favorite Firmin, might easily have been a one-off. After all, he was 65 when it was published, and he had a history of health issues. Three novels later, Savage not only seems to be going strong, The Way of the Dog is perhaps his best book yet. The overeducated rat narrator of Firmin provided an effective quirky voice for Savage to poke at pseudointellectuals and the woeful state of the world. The narrator in The Way of the Dog, aging minor writer and failed artist Harry Nivenson, still skewers the superficiality of the world around him, but this time Savage leavens the caustic curmudgeonly voice with one of evolving self-knowledge and humility. It's as if Savage has rolled Bukowski's Henry Chinaski, Ellison's Invisible Man and Dostoevsky's Underground Man into a more forgiving modern observer.
Harry is an often sarcastic commentator on his gentrifying neighborhood of college town liberal professionals in their bike-riding spandex, lean jogging females with their "hard-muscled pistons" and the nanny-propelled "double- and even triple-wide strollers that span the sidewalk like threshing machines." He's "an inveterate griper and malcontent" whose "rotting three-story hulk" of a house is his way of "flying the banner of decay" in a neighborhood of new abundance. From his invalid perch, he looks out his front window as his neighbors' work week begins "as if someone had kicked an anthill.... They are excited, grim, resigned, hopeful, in a terrible rush burdened with backpacks, briefcases, wires hanging from their ears."
Although he has abandoned his family, Harry takes comfort in serving the daily needs of his old dog Roy, who is always "stopping now and then to lift a leg or sniff at something," a routine where "in a larger existential sense I followed him, adapted myself to his life program." When his former artistic mentor and housemate commits suicide, Harry discovers new meaning and value in the paintings left behind. His estranged son and ex-wife return to scrub his neglected living quarters, tend his lawn and provide Zen-like advice along with healthy food. Harry begins to soften and finally replace his sense of himself as one who "lived a long time but accomplished little" to one who "went this way, then that way, then another way altogether, and... made a pattern of zigzags down the road of life"--much like the romps of his live-in-the-moment canine companion Roy. --Bruce Jacobs
Shelf Talker: With wry observation and commentary, an aging failed artist finally lets go of his nihilism and finds some solace in the kindness of family and the untroubled life of his dog.


Deeper Understanding
Robert Gray: Reflections (Not Resolutions) for a New Year
My literary resolutions are always the same: Read more, write more, and when otherwise unoccupied, read and write more. --Author Ben Ehrenreich in Jacket Copy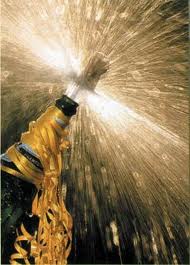 While I love that quote, New Year's resolutions are not for me. "Reflections" are more my style, and this week I've been reflecting on the fact that it's been over eight years since I started a fledgling blog called Fresh Eyes: A Bookseller's Journal, which gradually evolved into this column for Shelf Awareness.

When I first decided to write about being a frontline bookseller, I wanted to convey a sense of the magic that so often occurs during that critical moment when a book finally escapes the clutches of the industry and enters the domain of the reader. Years after leaving the sales floor, I'm still intrigued by the narrow gap bridged on a daily basis as one bookseller somewhere in the world reaches out to physically hand over a copy (or, even better, a stack of copies) to one customer in a gesture that is both routine and ceremonial.

For my initial Fresh Eyes blog entry in 2004, I said I hoped to be more of a traveling companion than a guide on this reading and bookselling journey. That was how I'd always handsold books, beginning conversations not with a directive ("Read this!"), but with a question ("Who do you love to read?").

Reflecting this week upon the curious path I've taken professionally, I can see the trail behind me, marked clearly by the books I've read and the extraordinary "book people" I've met, both inside and outside the industry. The trail ahead, however, is largely unmarked (though not without promise) for all of us, even if our various job descriptions do propel us relentlessly toward the future, engulfing us (New Year's resolutions notwithstanding) in the usual tangle of deadlines, sales projections, ARCs, pub dates, event planning and all the other working parts of our fragile, book trade time machines.

Cuban chess legend José Raúl Capablanca was once asked how he could play so well and so fast on exhibition tours, where he might face two dozen or more opponents at a time. His answer, perhaps apocryphal yet irresistible here, was: "I see only one move ahead, but it is always the correct one."

Few of us are geniuses (or legends, for that matter) and knowing the "correct" move has not gotten any easier in this business, as is evident from the good news/bad news roller coaster we all ride daily--bookstores opening or thriving or closing; publishers succeeding or failing or merging; authors finding readers or not; and, of course, all-consuming technology taunting "fiber-based" texts.

It can be confusing and even disheartening at times, but I draw strength, as I always have, from a single image: one reader... reading.

Now another year has begun, and we wonder if we should enter it with fear, like medieval peasants terrified by the prospect of an invading army or disease (or, these days, another unanticipated technological marvel) coming over the distant hill. But like cocktail hour, it's always the Dark Ages somewhere. As a character in one of John Berger's stories replies to an irate woman who has demanded to know "what century in God's name do I think I'm living in?... How many, Madame, do you think were not dark? One in seven?" It is, as it always has been, the best and worst of times. We literary peasants adapt to survive.

In the midst of it all, miraculously, readers keep reading. "You absolutely have to respect the reader because they're smart enough to pick up your work," author Marcie Hershman advised writers at a lecture I attended years ago. She was right. They are. We should. I do.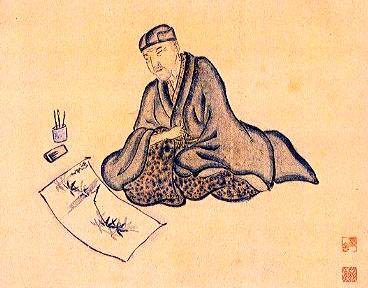 Those readers are everywhere. You just have to pay attention. "Wherever I met another person with even the least appreciation for artistic excellence, I was overcome with joy," observed 17th century Japanese poet Bashō. "Even those I'd expected to be stubbornly old-fashioned often proved to be good companions. People often say that the greatest pleasures of traveling are finding a sage hidden behind weeds or treasures hidden in trash, gold among discarded pottery." Sounds like a handseller in the making to me.

On reflection, 2013 will belong, once again, to readers. May they find your bookstores and your books, and may that narrow, ceremonial gap between the book trade and its patrons be bridged again and again in ways old and new. Maybe that's a New Year's resolution after all. "Nothing's worth noting that is not seen with fresh eyes," Bashō wrote. "Yesterday's self is already worn out!" --Robert Gray, contributing editor (column archives available at Fresh Eyes Now).