Shelf Awareness for Thursday, February 21, 2013

Quotation of the Day
Bookstore Memory Box: 'There Is Still Some Room'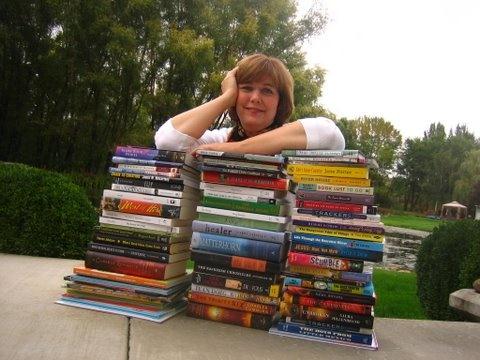 "There is still some room in my memory box so we will continue to invite authors, stuff plastic Easter eggs, write ad copy, negotiate leases, hang flags, sell tickets for high school plays, fulfill school orders, sell books at Town Hall, participate in World Book Night, provide live music and welcome Santa.... There will always be toilets to unclog, lost books to find, Internet issues, messes to clean up and cash flow problems. But every new day is filled with the ongoing, addicting electricity of ideas and words being released from their brown boxes, floating around the store and being found and adopted by someone willing to entertain them for awhile."


News
Three Indies File Class Action Suit Against Amazon, Big Six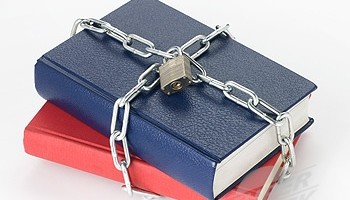 Three independent booksellers quietly filed a class-action suit last week against Amazon and the Big Six publishers, charging that contracts between Amazon and the publishers concerning e-books "unreasonably restrain trade and commerce in the market for e-books" in the U.S. in violation of the Sherman Act and charging that Amazon "engaged in" the contracts "with the purpose and intent" to hurt indies, monopolize e-book markets and sales, control prices and limit customer choices.

The suit focuses on DRM (digital rights management, an anti-piracy measure) on Kindle e-books, which, it says, requires that e-books have Amazon AZW DRM to be used on Kindles or Kindle apps--and, conversely, that people who buy e-books on Amazon must have Kindles or Kindle apps to read them.

The plaintiffs are seeking damages and an immediate injunction "prohibiting Amazon and the Big Six from publishing and selling e-books with device and app specific DRMs and further requiring the Big Six to allow independent brick-and-mortar bookstores to directly sell open-source DRM e-books."

The suit, filed February 15 in the Southern District of New York, was first reported on by the Huffington Post yesterday, whose story includes a photocopy of the 15-page suit--with no DRM.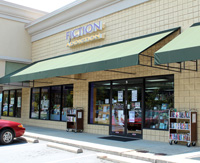 The plaintiffs are Posman Books, New York City, the Book House of Stuyvesant Plaza, Albany, N.Y., and Fiction Addiction, Greenville, S.C., who say they represent all indie bricks-and-mortar bookstores that sell e-books. Owned by longtime booksellers Gene and Maxene Posman, Posman Books has stores in Grand Central Terminal, Rockefeller Center and Chelsea Market. Book House is owned by Susan Novotny, who also owns Market Block Books in Troy, N.Y., and is publisher of Staff Picks Press, as well as co-owner of printer Troy Book Makers. Fiction Addiction is owned by Jill Hendrix. The publisher defendants are Random House, Penguin Group, Simon & Schuster, Hachette Book Group, HarperCollins and Macmillan.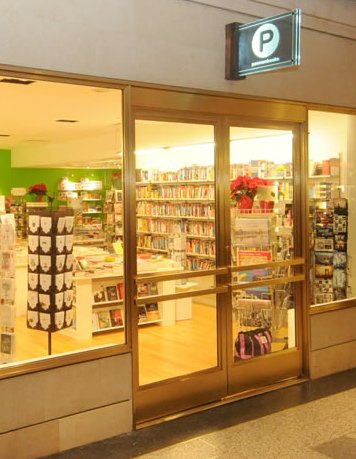 The plaintiffs' legal counsel is Blecher & Collins, a Los Angeles firm that specializes, it says, in "prosecuting and defending precedent-setting cases involving antitrust, unfair competition and complex business issues." Speaking with the Huffington Post, Alyson Decker of Blecher & Collins called DRM "a problem that affects many independent bookstores." She "declined" to say how the suit "came about or whether other bookstores had been approached to be party to the suit," the Huffington Post said.

So far, of all the plaintiffs and defendants, only Simon & Schuster has commented publicly; spokesperson Adam Rothberg told the New York Times: "We believe the case is without merit or any basis in the law and intend to vigorously contest it. Furthermore, we believe the plaintiff retailers will be better served by working with us to grow their business rather than litigating."
The suit is confusing on several key points.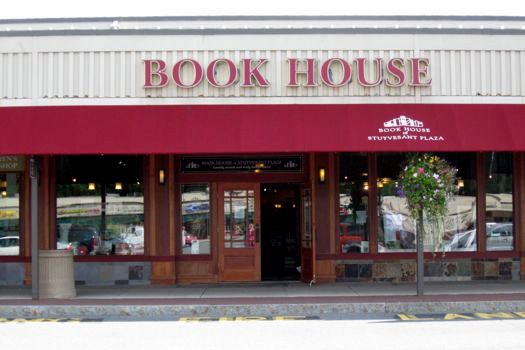 The suit estimates the Big Six publishers represent 60% of U.S. print book revenues and 85% of all New York Times bestseller revenues; that Amazon's Kindle has about 60% of the dedicated e-reader market and Amazon's Fire has 60% of the "small media tablet market"; that B&N's Nook has 27% of the e-book market and Apple's iBookstore has 10% of the e-book market. Without elaboration, the suit concludes: "Amazon's well-known domination of the traditional book market and its domination of both the dedicated e-reader and small media tablet markets has allowed it to dominate the e-book market."

The suit contends that none of the Big Six publishers have "any agreements with any independent brick-and-mortar bookstores or independent collectives to sell their e-books. Consequently, the vast majority of readers who wish to read an e-book published by the Big Six will purchase the e-book from Amazon." Yet, the three plaintiffs and many indies sell e-readers and e-books via Kobo, which is the ABA's digital book partner. Presumably publishers have "agreements" with Kobo.

While it notes that Apple used DRM on music but stopped in 2009, the suit doesn't recognize that DRM is required by most major publishers (excluding Macmillan's Tor and Forge imprints) for e-books wherever they're sold, including the Nook, Apple's iBookstore and Kobo.

The suit also states that Amazon's DRM limits Kindle usage so that only e-books bought from Amazon can be used on Kindles and Kindles will work only for e-books bought on Amazon. But many e-books not purchased from Amazon can be read on Kindles: it is possible to convert e-books in non-Amazon formats like ePub to MOBI format, which can be read on Kindles. Likewise, PDFs can be read on Kindles, as can e-books from such sellers as Smashwords and Baen and from free sites like Project Gutenberg and the Internet Archives and from libraries lending e-books via OverDrive. (We're not sure if e-books bought on Amazon can be read on non-Amazon devices such as the Nook or Kobo.)

On BoingBoing, Cory Doctorow noted that one of the plaintiffs' main remedies is for publishers to sell e-books with "open source DRM," which he said makes no sense since DRM limits usage of sold material and open source doesn't mean "standardized" or "interoperable," as the suit seems to define the term. "These booksellers don't really care if the books are DRM-free, they just want them locked up using a DRM that the booksellers can also use."

He added: "I empathize with these booksellers. I hate DRM. But I wish they'd actually bothered to spend 15 minutes trying to understand how DRM works and what it is, and how open source works, and what it is, before they filed their lawsuit. Grossly misusing technical terms (and demanding a remedy that no customer wants--there's no market for DRM among book-buyers) makes you look like fools and bodes poorly for the suit."

We're not experts on DRM, but it seems that the issue for the plaintiffs is not so much DRM as it is Amazon's proprietary format--which steers the average, less technically adept Kindle user to Amazon e-books--as well as other aspects of Amazon's often cutthroat approach to business.


A Place at the Table: Helping Feed Hungry Children
Together with Magnolia Pictures, Participant Media and Plum Organics, Perseus Books Group is participating in a promotion that aims to put a dent in hunger in the U.S.: during the opening weekend for the documentary A Place at the Table (Friday-Sunday, March 1-3), Plum Organics, which makes nutritious, organic food for children, will donate one "Super Smoothie" pouch to a baby or toddler in need for every movie ticket sold, for every online download of the film purchased and for every copy of the companion book and e-book sold.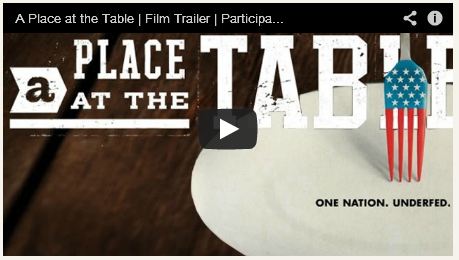 The idea is to help people who see the movie "take action," as Perseus CEO David Steinberger put it. "It's astonishing to think about kids being hungry in the United States. It's an issue that hasn't gotten enough attention, and I feel great about being able to participate."

Starring actor and food activist Jeff Bridges, nutritionist and food industry critic Marion Nestle and Top Chef's Tom Colicchio, among others, A Place at the Table focuses on "food insecurity in America" and the tragedy of 49 million hungry Americans, including one in four children.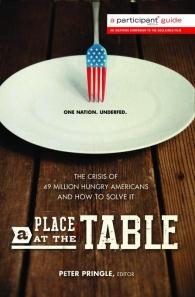 The companion book is A Place at the Table: The Crisis of 49 Million Hungry Americans and How to Solve It, edited by Peter Pringle (PublicAffairs, $15.99, 9781610391818), which expands on the film with essays by Bridges, Nestle, Colicchio and others on ways to get involved and help make healthy food available and affordable.

Perseus is encouraging booksellers to take part in the promotion by creating in-store displays and highlighting the event in newsletters, websites and social media. Booksellers who want an image for display should contact Lindsay Fradkoff at PublicAffairs.


Bookseller Running for Mayor of Harrisburg, Pa.
Following in a tradition of booksellers running for political office, Eric Papenfuse, owner of Midtown Scholar Bookstore, a used and rare bookstore, is running for mayor of Harrisburg, Pa., according to WHP-TV.

"Our platform is bringing Harrisburg together," Papenfuse told the station. "It's healing the divisions which have held Harrisburg back. It is modeling a new style of leadership that is built upon coalition building and consensus building and creating a positive image for the City of Harrisburg."

The capital of Pennsylvania, Harrisburg has struggled with severe financial problems stemming in large part from more than $300 million in debt associated with the renovation of the city's incinerator. In 2011, the city council voted to file for bankruptcy but was blocked by the mayor and governor.


WI8 Book Buzz Part III: A Feast at the (Cool) Kids' Table
News flash: teens like dystopian tales and publishers are bringing plenty of them to the Winter Institute this weekend in Kansas City. "As booksellers, we might get sick of certain topics well before the general population does," said Becky Quiroga Curtis, children's and YA buyer at Book & Books in Coral Gables, Fla.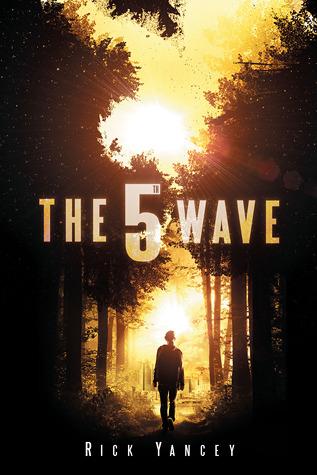 About six months ago, Putnam sent our an excerpt of The 5th Wave by Rick Yancey (May) that left booksellers clamoring for more; now those attending the Winter Institute will have the chance to meet the author. Even if Yancey did not come from Florida, Quiroga Curtis said she would still be high on this YA novel. "I think about it almost every night," she said. Cassie, the main character, is trying to survive in a world after the fifth Armageddon--and save her brother, too. "It's aliens," said Heather Herbert from Children's Book World in Haverford, Pa. "But it's not Sigourney Weaver fighting aliens. I did not feel that this was like anything I have read before. The characters are really fleshed out." Kathleen Caldwell at A Great Good Place for Books in Oakland, Calif., called The 5th Wave "dystopia for the smarter set."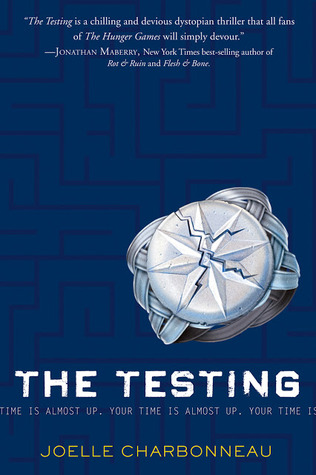 In this genre, Houghton is featuring The Testing by Joelle Charbonneau (June). "In the grueling and fatal contest to come out on top of this year's class of dystopian novels, The Testing has all the qualities which will make it a valedictorian," said Kenny Brechner of Devaney, Doak and Garrett Booksellers in Farmington, Maine. "What really makes it exceptional is the convincing environmental detail of its setting and the psychological intricacy of its plot."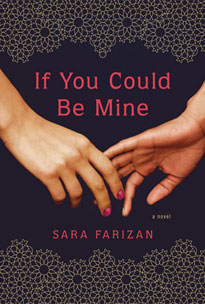 Like many Winter Institute attendees, Caldwell said she was very excited about Algonquin's new Young Readers imprint, launched by Elise Howard as editor and Eileen Lawrence in marketing, who have impressive publishing track records. Algonquin is bringing two authors from its new imprint to meet and mingle with booksellers in Kansas City: Sara Farizan, whose If You Could Be Mine (August) is about two girls in Iran who are not only best friends but are in love with each other, and Amy Herrick, whose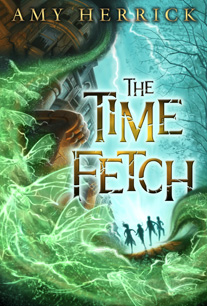 The Time Fetch (August) is about an eighth-grader who picks up a rock that turns out to be the source of change for all of time and space. Quiroga Curtis said she thinks children's books was what Algonquin had been missing on its list, adding, "They have chosen really, really great books to start with."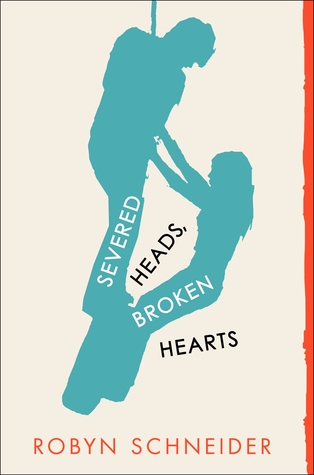 For some booksellers, the top YA title was Severed Head, Broken Hearts by Robyn Schneider (Katherine Tegan/Harper, June), about a high school star athlete who has a devastating accident and finds out he likes being among the smart nerds. Schneider is being compared with John Green, and Caldwell thinks she lives up to the comparison. "I will sell hundreds of copies of Severed Heads, Broken Hearts," said Caldwell, who is known for doing just that with books she and her staff adore. "I can't tell you the big plot twist, but the pacing pulls you through and then you are absolutely shocked because you don't see what's coming. And it's a story about having the courage to be who you are."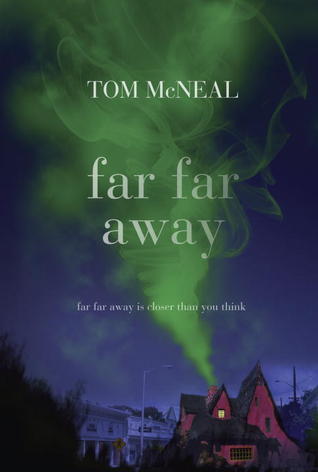 Tom McNeal will appear at the Winter Institute as a solo YA author for the first time; he usually writes books with his wife, Laura. His novel Far Far Away (Knopf, June) is filled with wordplay and is about a boy who hears the voice of the ghost of one of the Brothers Grimm. "I'm 25 pages into it, and I can't wait to get back to it," said Robert Macdonald, children's buyer at the Book Stall at Chestnut Court in Winnetka, Ill. Valerie Koehler from Blue Willow Bookshop in Houston, Texas, sees lots of adult crossover potential for McNeal's novel.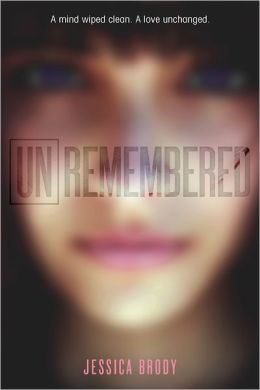 "Oh, my gosh," said Books & Books's Quiroga Curtis, about Jessica Brody's Unremembered, a March title, the first in a new trilogy from Farrar, Straus & Giroux. "I cannot put it down. I was walking into traffic this morning reading it on the way to work."
Other YA authors booksellers will be lining up to meet at the Winter Institute include Ally Carter, who writes the Gallagher Girls and Heist Society series; Margaret Stohl, co-creator of the Beautiful Creatures series (Little, Brown); Alaya Dawn Johnson, author of the dystopian The Summer Prince (Scholastic, Mar.); Shannon Messenger with Let the Sky Fall (Simon Pulse, Mar.); and Samantha Shannon, a student at the University of Oxford and author of The Bone Season (Bloomsbury, Aug.), the first in a seven-book series.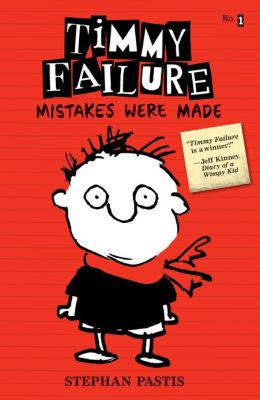 For younger readers, booksellers are buzzing about The School for Good and Evil by Soman Chainani (HarperCollins, May) and Timmy Failure: Mistakes Were Made by Stephen Pastis (Candlewick, Feb.). Both authors will be in Kansas City. Pastis is known for his "Pearls Before Swine" syndicated cartoon. Other cartoonist/authors scheduled to sign at the Winter Institute are: Michael Fry of "Over the Hedge," who has a new Odd Squad book, Bully Bait (Disney, Feb.) and Mark Tatulli of "Heart of the City," author of Lio: Making Friends (Andrews McMeel, May). Former NFL defensive end Trevor Pryce will sign copies of his first book (written with Sanford Greene), An Army of Frogs: A Kulipari Novel (Amulet, May).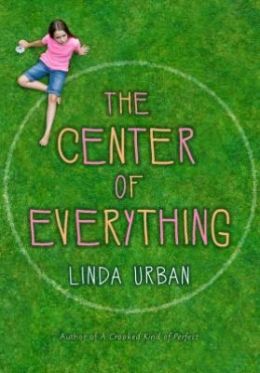 Former Vroman's bookseller Linda Urban will be attending with her new novel, The Center of Everything (Harcourt, Mar.), starring 12-year-old Ruby Pepperdine. In picture books, Cory Silverberg, a sex expert who was raised by a librarian, will promote What Makes a Baby (Seven Stories), and Lidia Bastianich, the TV cook who owns several restaurants--including one in Kansas City--has Lidia's Family Kitchen: Nona's Birthday Surprise (Running Press). --Bridget Kinsella


Obituary Note: Otfried Preussler
German children's author Otfried Preussler, creator of the Robber Hotzenplotz and the Little Witch books, died Monday. He was 89. The Huffington Post noted that "50 million copies of Preussler's books were printed worldwide and translated into more than 50 languages."


Notes
Image of the Day: SCIBA Literacy Dinner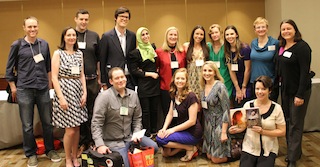 The Southern California Independent Booksellers Association's annual children's literacy dinner, held last Saturday, featured authors, teachers, librarians and booksellers from the region. Among the stars at the sold-out event were these authors: (standing, from left) James Riley, Elizabeth Ross, Thomas Voorhies, Lex Hrabe, Tahereh Mafi, Ruta Sepetys, Jessi Kirby, Hope Larsen, Morgan Matson, Jenn Reese, Kristen Kittscher (and kneeling, from left) Brandon Mull, Shannon Hale and Shannon Messenger, with SCIBA executive director Andrea Vuleta (holding books).


Bethany Beach Books Earns SBC's Best of Business Award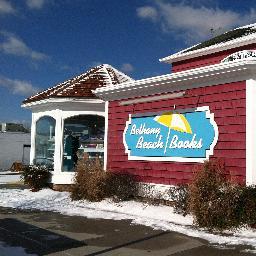 Bethany Beach Books, Bethany Beach, Del., was selected for the 2012 Best of Business Award by the Small Business Community Association, the Delaware Wave reported.

"The award is such an accomplishment and it marks the second year in a row we've received it," said owner Jackie Inman. "In a world where people are going to e-readers, I feel like it's been an uphill battle and we're winning."

Contributing to the bookstore's success has been its support of local organizations like the Quiet Resorts Charitable Foundation, as well as being advocates of the Shop Local initiative and Small Business Saturday. "We've always done our best to stay involved with smaller charities and organizations in the area that help our community," Inman noted. "We've always wanted to help our community in a positive way. It's great to see that we're recognized for not only our great book store but for our dedication to the town."


Oh Canada! Authors Get Naked for a Good Cause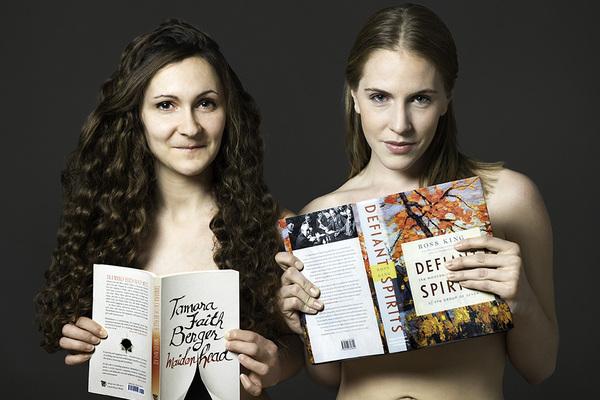 Organizers Leduc and Young.
The inaugural Bare It For Books calendar, featuring "highly respected and established Canadian authors" baring it all for a good cause, will launch in October, with proceeds going to PEN Canada. Organizers Amanda Leduc and Allegra Young have launched an Indiegogo fundraising campaign to cover calendar printing and production costs. You can also follow the campaign's progress on Twitter (@BareItForBooks)

Authors featured on the 2014 Bare It For Books calendar are, in monthly order, Angie Abdou, Trevor Cole, Farzana Doctor, Dave Bidini, Miranda Hill, Daniel MacIvor, Yasuko Thanh, Terry Fallis, Sachiko Murakami, Vincent Lam, Saleema Nawaz and Yann Martel.


Bookish Life-Altering Move from L.A. to a Scottish Bookshop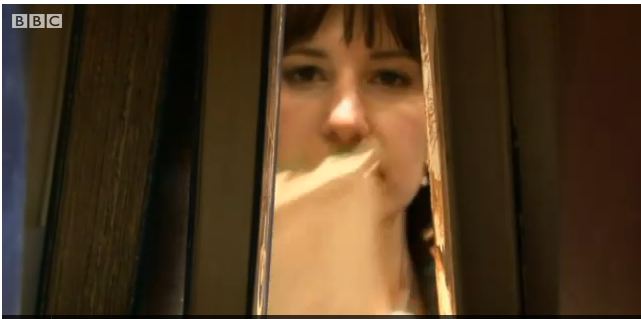 "So I sat down and I typed in 'used bookshop Scotland' to Google and Wigtown came up," said Jessica Fox, author of the upcoming book Three Things You Need to Know About Rockets: A Memoir. She spoke with BBC News about her life-altering decision to leave her "cushy job" as a NASA employee in Los Angeles and move to Scotland to live in a used bookshop.


Book Trailer of the Day: The Magician's Tower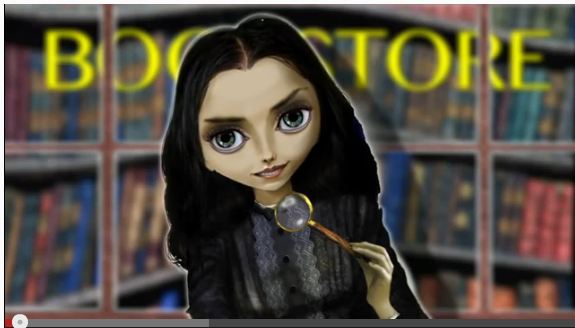 The Magician's Tower by Shawn Thomas Odyssey (Egmont USA), which features a message for booksellers from Oona Crate, the magician/protagonist of the Wizard of Dark Street series.


Media and Movies
This Weekend on Book TV: Tony Kushner on Lincoln
Book TV airs on C-Span 2 this week from 8 a.m. Saturday to 8 a.m. Monday and focuses on political and historical books as well as the book industry. The following are highlights for this coming weekend. For more information, go to Book TV's website.

Saturday, February 23
8 a.m. Michelle Rhee talks about her book Radical: Fighting to Put Students First (Harper, $27.99, 9780062203984). (Re-airs Sunday at 1:15 a.m. and 8:15 p.m.)

10:45 a.m. Jess Bravin discusses his book The Terror Courts: Rough Justice at Guantanamo Bay (Yale University Press, $30, 9780300189209). (Re-airs Sunday at 2:45 a.m.)

4:30 p.m. Peter Andreas presents his book Smuggler Nation: How Illicit Trade Made America (Oxford University Press, $29.95, 9780199746880). (Re-airs Sunday at 2 p.m.)

7 p.m. At an event hosted by Changing Hands Bookstore, Tempe, Ariz., Chris DeRose talks about his book Congressman Lincoln: The Making of America's Greatest President (Threshold Editions, $26, 9781451695144). (Re-airs Monday at 2 a.m.)

8 p.m. Daniel Weinberg, owner of the Abraham Lincoln Book Shop, Chicago, Ill., hosts a discussion between Tony Kushner, who wrote Lincoln: The Screenplay (Theatre Communications Group, $15.95, 9781559364539), and Harold Holzer, author of Lincoln: How Abraham Lincoln Ended Slavery in America--A Companion Book for Young Readers to the Steven Spielberg Film (Newmarket for It Books, $16.95, 9780062265098). (Re-airs Sunday at 4:30 p.m.)

9 p.m. Karen Elliott House presents her book On Saudi Arabia: Its People, Past, Religion, Fault Lines--and Future (Knopf, $28.95, 9780307272164). (Re-airs Sunday at 11 a.m.)

10 p.m. After Words. Fortune magazine's Stephanie Mehta interviews Ed Whitacre, author of American Turnaround: Reinventing AT&T and GM and the Way We Do Business in the USA (Business Plus, $28.99, 9781455513017). (Re-airs Sunday at 9 p.m. and Monday at 12 a.m. & 3 a.m.)

11 p.m. A panel discussion of the book Pussy Riot!: A Punk Prayer For Freedom (The Feminist Press at CUNY, $12.95, 9781558618343), featuring contributors Eileen Myles, Justin Vivian Bond, Johanna Fateman, Laurie Weeks, Vivien Goldman, Barbara Browning and Karen Finely. (Re-airs Monday at 4 a.m.)

11:45 p.m. To mark the 500th anniversary of Niccolo Machiavelli's The Prince, panelists Michael Ignatieff, James Johnson, and Edward Muir talk about the immediate and long-term impact of the book. (Re-airs Sunday at 8:30 a.m.)

Sunday, February 24
7 p.m. Trevor Aaronson discusses his book The Terror Factory: Inside the FBI's Manufactured War on Terrorism (Ig Publishing, $24.95, 9781935439615).

10 p.m. Benjamin Barber talks about his book If Mayors Ruled the World, which will be published by Yale University Press later this year. (Re-airs Monday at 6 a.m.)


Books & Authors
Awards: Audie Finalists; SFWA Nebula Nominees
The Audio Publishers Association has named the finalists in 28 categories for its annual Audie Awards, which honor excellence in audiobooks and spoken word entertainment. Winners in all categories will be announced at the Audies gala May 30 in New York City during BEA. Author Daniel Handler, who will emcee the event, said, "At long last I get to combine my two great loves: audiobooks and hogging the spotlight."

---

Nominees have been announced for the Science Fiction and Fantasy Writers of America Nebula Awards, the Ray Bradbury Award for Outstanding Dramatic Presentation and the Andre Norton Award for Young Adult Science Fiction and Fantasy Book. Winners will be named in May at SFWA's Nebula Awards banquet in San Jose, Calif.


Attainment: New Titles Out Next Week
Selected new titles appearing next Tuesday, February 26:

The Storyteller by Jodi Picoult (Atria/Emily Bestler, $28.99, 9781439102763) follows a baker and an elderly patron-turned-friend with a disturbing secret.

With or Without You: A Memoir by Domenica Ruta (Spiegel & Grau, $25, 9780812993240) chronicles a troubled childhood with a drug addict mother.

Gods and Beasts: A Novel by Denise Mina (Reagan Arthur, $25.99, 9780316188524) is the third Alex Morrow investigation.

Red Velvet Cupcake Murder by Joanne Fluke (Kensington, $25, 9780758280343) is the latest confectionery-connected Hannah Swensen murder mystery.

Salt Sugar Fat: How the Food Giants Hooked Us by Michael Moss (Random House, $28, 9781400069804) explores the harmful effects of processed food and its manufacturers.

The FastDiet: Lose Weight, Stay Healthy, and Live Longer with the Simple Secret of Intermittent Fasting by Michael Mosley and Mimi Spencer (Atria, $24, 9781476734941) touts the benefits of irregular calorie-restricted days.


Now in paperback:

The Care and Keeping of You Journal: For Younger Girls (Revised) by Dr. Cara Natterson (American Girl, $8.99, 9781609581657).

The Memory of Love: A Novel by Linda Olsson (Penguin, $15, 9780143122432).

Perfect Timing: A Harrigan Family Novel by Catherine Anderson (Signet, $7.99, 9780451239488).

By Love Unveiled by Sabrina Jeffries (Pocket, $5.99, 9781451698381).


Book Review
Review: The Beggar's Opera
The Beggar's Opera by Peggy Blair (Pintail/Penguin, $16 paperback, 9780143186427, February 26, 2013)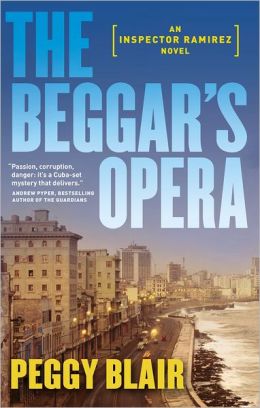 Peggy Blair's The Beggar's Opera, the first novel in a series featuring Inspector Ricardo Ramirez, is so well plotted it could be her 10th. "The dead will come," Ramirez's grandmother tells young Ricardo on her deathbed, "messengers from the other side. Eshu, the orisha, will send them to help you so you can help them. You will be a policeman, Ricky." Her prediction comes true, but middle-aged Ricardo, now an inspector in charge of the Havana Major Crimes Unit of the Cuban National Revolutionary Police, has just discovered that he is dying from the same illness that killed his grandmother.
Atmospheric Havana is the perfect setting for Blair's series. Santería, practiced by many Cubans, is a combination of West African (Yoruban), Caribbean and Roman Catholic religions. Orishas are the religion's saints; prayed to, invoked for favors and honored. Eshu is one of them. His messengers take the form of dead people, ghosts whose cases Ramirez has not yet solved, that only he can see.
Meanwhile, Mike Ellis and his wife arrive in Cuba hoping to patch the gaping holes in their marriage. He is a Canadian policeman, ready to enjoy a sunny holiday with his wife after a terrible accident in which his best friend died. Instead, his wife announces the marriage is over and she is leaving Cuba early without him. Distraught, Mike goes to a bar and what happens after that is anyone's worst nightmare. He is accused of the rape and murder of a little boy who followed the couple earlier asking for money. Pornographic pictures found under the mattress in his hotel room and physical evidence pointing to him as the killer, along with his inability to remember what happened, lead to his arrest. The case, naturally, is Ramirez's.
Mike's chief in Ottawa sends a crackerjack attorney, Celia Jones, to save him. This gives Blair license to clue the reader in to Havana's hardships and make some not-so-sly references to the American embargo. The revelations about Mike, his best friend, Ramirez and his associates that follow are surprising but entirely credible, keeping the reader enthralled right to the end. Now we just have to wait for Blair's second book. --Valerie Ryan
Shelf Talker: The beginning of a series starring a police inspector in Havana--a city of corruption, shortages, old cars, music and hope.