Shelf Awareness for Monday, March 11, 2013

Quotation of the Day
The Odyssey: A Place for Authors to Meet Their Readers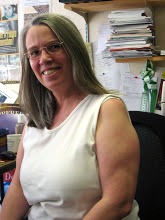 "I had always been involved in the peace movement and social justice, and the idea of having a place where authors could come and talk with their readers was very important."
--Joan Grenier, owner of the
Odyssey Bookshop
, South Hadley, Mass., talking about taking over the reins from her father, Romeo Grenier, in the late 1980s, as quoted in a
MassLive.com story
about her and the store's 50th anniversary.


News
Chester County Book & Music Re-Opening 'Two Doors Down'
Good news: Chester County Book and Music Company, West Chester, Pa., which closed last month, has signed a lease on a 6,000-square-foot space "two doors down" in the West Goshen Shopping Center, where it had been located since 1987, the Daily Local reported. The store plans to re-open "this spring."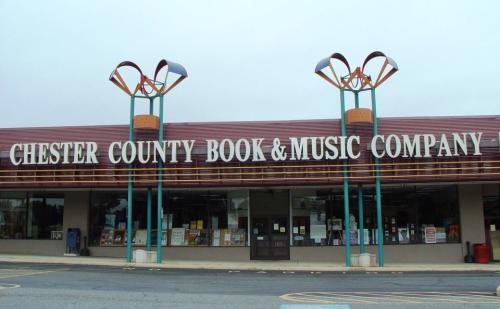 "It just seems like the perfect size, and of course, it's the perfect location for us," owner Kathy Simoneaux said. "It's where everyone expects to see us."

She added that after the owners gave the store notice late last year, they suggested she consider the space. "I didn't even have a lease signed, but they allowed us to move the fixtures that we were going to use in the future into that space. So they're already there, and we'll be ordering books fresh and starting from scratch."

The former space amounted to 28,000 square feet, which had become too large. Last year, Simoneaux planned to close, but was encouraged by customers to stay in business. According to store tweets, the new iteration of Chester County Book and Music Company will not stock music.


True Brew to Be Part of New Gibson's Bookstore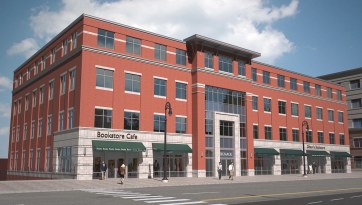 When Gibson's Bookstore, Concord, N.H., moves into its new space this summer, the store will include a True Brew Barista café, the Concord Monitor reported. The cafe will take up about 1,400 square feet of the more than 10,000-square-foot bookstore and will include an outdoor patio.

True Brew has one location already, and Gibson's owner Michael Hermann commented: "You couldn't help but notice in this town that True Brew, out of nowhere really over the last couple of years, has developed this great operation, a huge following. And they've actually done something that's really hard to do in Concord. They did something cool."

The new bookstore cafe will have "a look and feel similar to True Brew's coffee shop in Bicentennial Square," the Monitor wrote, and owners Stephanie and Rob Zinser are considering some additions, such as food and drinks named after books and authors.

As for the bookstore, Hermann said, "We're trying to design a bookstore that's going to be good not just for today, but for 10 years from now. We're trying to put technology in place and just be flexible enough that we can adapt to any trends that come up." Gibson's inventory will nearly double and event space will triple in size, allowing seating for up to 100 people.


More Objections to Amazon Domain Name Application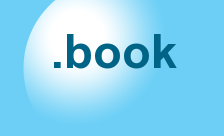 More organizations, including the Authors Guild and Barnes & Noble, have filed objections to Amazon's request for future domain names such as .book, .author, .read, .app and more, the Wall Street Journal reported. The Association of American Publishers has also objected.
Scott Turow, president of the Authors Guild, wrote to the Internet Corporation for Assigned Names and Numbers: "Placing such generic domains in private hands is plainly anticompetitive. The potential for abuse seems limitless."
B&N said that Amazon could use the new domain names "to stifle competition in the bookselling and publishing industries, which are critical to the future of copyrighted expression in the U.S."


Hachette to Handle Most International Sales for HMH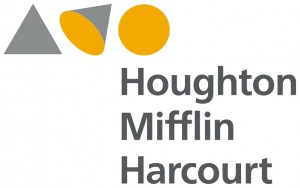 Starting this fall, Hachette Book Group will handle sales, billing, returns, credit processing and collections services for Houghton Mifflin Harcourt general-interest titles and books for young readers in most international markets. HMH will handle order fulfillment. The agreement is for Latin America, Asia and Europe and excludes Canada, the U.K. and Ireland, Australia, New Zealand and India.
"This new international distribution partnership between HMH and Hachette will provide many expanded opportunities for our books and authors," Laurie Brown, HMH senior v-p of sales and marketing, said. "We look forward to providing continued excellent service and an enhanced marketing and sales profile for both existing customers and many first-time customers."
---
In other Houghton Mifflin Harcourt news, Colleen Murphy has been promoted to executive director, mass market and specialty retail channels. She has been with the company since 2002.
Peter Cohen has been promoted to senior national accounts manager working with Barnes & Noble.


Nook Upload: B&N CEO William Lynch Signs New Contract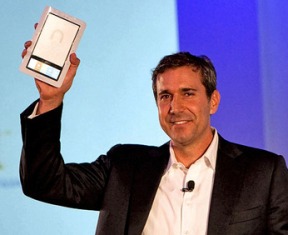 At least one Barnes & Noble employee doesn't have to worry about his future if the company splits up and parts are sold. On Friday, the company reported that it had amended and renewed its contract with CEO William Lynch, extending it for two years, giving him an immediate $1.8 million cash bonus "in connection with the successful completion of the investment by Microsoft and Pearson" in Nook Media, providing for a $1.5 million "retention bonus" if he stays with Nook Media in the case of its "separation" from B&N and granting him 300,000 restricted stock units.
After the first two years, the contract renews automatically every year for a year unless either Lynch or B&N give the other 90 days notice. Lynch's original contract, which he signed in 2010 when he became B&N CEO, provides for a $1.2 million salary, which continues.
A B&N special committee is currently evaluating a proposal by chairman Len Riggio to buy the company's general retail stores and B&N.com.


Two NYC Stores Create Downtown Literary Festival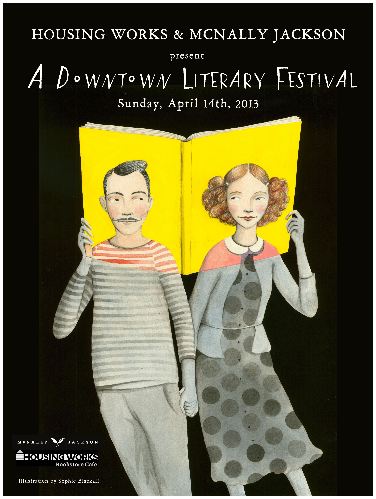 McNally Jackson Books and Housing Works Bookstore Café are hosting the inaugural Downtown Literary Festival, a daylong "celebration of the literary culture of New York City." The festival takes place at both stores simultaneously on Sunday, April 14, and will be followed by a happy hour at Housing Works Bookstore and an after-party at Pravda that will feature Russian literature-themed cocktails. The two stores are around the corner from one another, on Prince Street and Crosby Street in SoHo.

Events at the festival (no panels), include:
A puppet show featuring stories of downtown life for children
Tumblr's WPA guide update project, featuring Gabriel Kahane and Lapham's Quarterly
A virtual walking tour of the literature of downtown New York City with LitCrawl NYC
Stories of the best NYC show ever from musicians and fans, curated by music writer Alan Light and featuring Thurston Moore
A celebration of the lost art of memorization and recitation with Rachel Syme and Maris Kreizman
A Frank O'Hara lunch hour featuring poets Eileen Myles, Wayne Koestenbaum, Paul Legault and others
Writers on their favorite bookstores, presented by PEN America
A short history of street food in New York City and stories from the street vendors, presented by NYC a la Cart's Alexandra Penfold and Siobhan Wallace
Live interviews and readings from the archive of the Paris Review
Stories of the subway with John Wray, Charles Bock and Sophie Blackall
A tour of downtown New York City through the years in pop culture with lit/TV blog Slaughterhouse 90210
The schedule has not been finalized but will appear and be updated on the stores' websites: McNally Jackson and Housing Works Bookstore Café.


Notes
Image of the Day: 'Blue Velvet'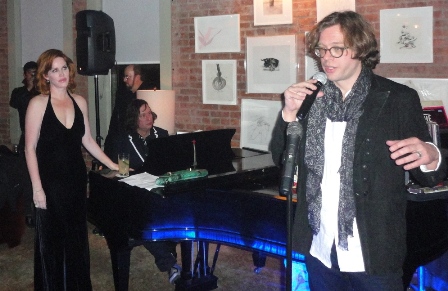 As Tom Folsom thanked the crowd that came to Soho House last week to celebrate the publication of his new book, Hopper: A Journey into the American Dream, he was joined by fellow It! Books author Molly Ringwald, who co-starred with Hopper in the 1987 film The Pick-Up Artist, directed by James Toback. Toback was also on hand, sharing his memories of meeting Hopper outside Elaine's late one night, an encounter that set off a prolonged laughing fit between the two men, which ended when the actor asked, "Who the f--- are you?" Ringwald, who is also a jazz vocalist in addition to her acting and literary work, sang "Blue Velvet"--an apt choice for the occasion. --Ron Hogan


Toronto's Monkey's Paw: 'An Oddly Modern Antiquarian Bookshop'
"You have these hip 26-year-old downtown Toronto kids--they've actually literally never been to a bookshop. They come here and they're like: 'It reminds of a scene in Harry Potter.' My wife put it nicely: the Monkey's Paw is like someone's idea of a bookshop,' " owner Stephen Fowler told the New York Times T Magazine in a profile of his "tiny shop... specializing in the arcane and the absurd" headlined: "An Oddly Modern Antiquarian Bookshop."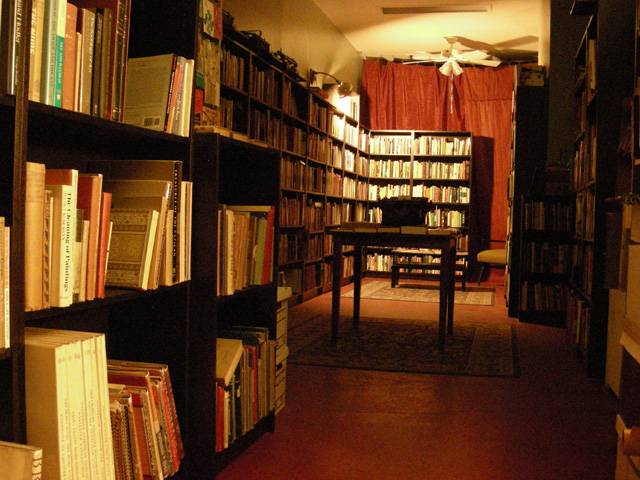 "This isn't the store where you'll find the book you were looking for," Fowler observed. "It's the store where you'll find the book you didn't know you were looking for." T Magazine noted that "you may find something else surprising at the Monkey's Paw, too: a glimpse of the future, a way forward for the old-fashioned bookstore in the age of the iPhone and the e-book."

"Most booksellers can't adjust to the postprint era," said Fowler. "The only way to sell books in the 21st-century is as artifacts. I'm a 20th-century person myself, but with Monkey's Paw, I've tried to adapt. This place is a church of print. It's just that the old rules are a bit scrambled.... The experience of Web browsing makes it possible for a shop like this to exist. The randomness of the book displays, they're like the Web--masses of unrelated information popping up next to each other, their context pretty much wiped out. Basically, the Monkey's Paw is a celebration of old print culture, presented in way that resonates with digital-age people."


Personnel Changes: Little, Brown; Thames & Hudson
Megan Tingley, publisher of Little, Brown Books for Young Readers, has also been named an executive v-p. She joined the company more than 25 years ago.
---
At Thames & Hudson, Christopher Sweet has been appointed editorial director for trade. He formerly worked at Artnet.com and earlier was editor-in-chief of Viking Studio and held editorial positions with Abrams, the Vendome Press and the Metropolitan Museum of Art.
Lauren Miller has been named associate marketing director at Thames & Hudson. She was formerly a digital marketer at F+W Media and worked in event marketing at Questex Media. Before that, she worked in marketing and publicity at Thames & Hudson.


Book Trailer of the Day: Top Dog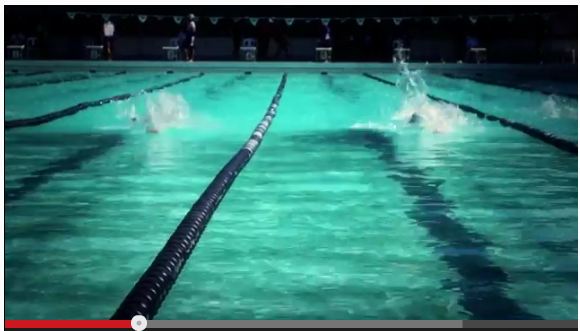 Top Dog: The Science of Winning and Losing by Po Bronson and Ashley Merryman (Twelve Books).


Media and Movies
Media Heat: Valerie Harper on Today
This morning on the Today Show: Valerie Harper, author of I, Rhoda (Gallery, $26, 9781451699463). She will also appear today on CBS's the Doctors and tomorrow on Access Hollywood Live.

Also on the Today Show: members of the Pike Place Fish Crew, co-authors of In the Kitchen with the Pike Place Fish Guys: 100 Recipes and Tips from the World-Famous Crew of Pike Place Fish (Studio, $30, 9780670785520).

---

This morning on MSNBC's Morning Joe: Rob Bell, author of What We Talk About When We Talk About God (HarperOne, $25.99, 9780062049667). He will also appear on Fox News Live.

---

This morning on Fox & Friends: Mike Dow, author of Diet Rehab: 28 Days to Finally Stop Craving the Foods That Make You Fat (Avery, $16, 9781583335048).

---

Today on NPR's Diane Rehm Show: Lee Sandlin, author of Storm Kings: The Untold History of America's First Tornado Chasers (Pantheon, $26.95, 9780307378521).

---

Today on NPR's Fresh Air: Emily Anthes, author of Frankenstein's Cat: Cuddling Up to Biotech's Brave New Beasts (Scientific American, $26, 9780374158590).

Also on Fresh Air: Mohsin Hamid, author of the novel How to Get Filthy Rich in Rising Asia (Riverhead, $26.95, 9781594487293).

---

Today on Katie: Sheryl Sandberg, author of Lean In: Women, Work, and the Will to Lead (Knopf, $24.95, 9780385349949).

---

Today on MSNBC's Al Sharpton: Charlie LeDuff, author of Detroit: An American Autopsy (Penguin Press, $27.95, 9781594205347).

---

Today on NPR's the Takeaway: Denise Kiernan, author of The Girls of Atomic City: The Untold Story of the Women Who Helped Win World War II (Touchstone, $27, 9781451617528).

---

Today on CNN's John King: Jeb Bush and Clint Bolick, authors of Immigration Wars: Forging an American Solution (Threshold, $27, 9781476713458).

---

Today on Fox's O'Reilly Factor: Lanny J. Davis, author of Crisis Tales: Five Rules for Coping with Crises in Business, Politics, and Life (Threshold, $27, 9781451679281). He will also appear today on Sean Hannity and tomorrow on CNN's Piers Morgan.

---

Tonight on Charlie Rose: Clive Davis, author of The Soundtrack of My Life (Simon & Schuster, $30, 9781476714783).

---

Tonight on a repeat of the Colbert Report: Dr. Michio Kaku, author of Physics of the Future: How Science Will Shape Human Destiny and Our Daily Lives by the Year 2100 (Anchor, $15.95, 9780307473332).

---

Tonight on the Tonight Show with Jay Leno: Rachel Maddow, author of Drift: The Unmooring of American Military Power (Broadway, $15, 9780307460998).

---

Tomorrow on NPR's Diane Rehm Show: Deborah Hicks, author of The Road Out: A Teacher's Odyssey in Poor America (University of California Press, $29.95, 9780520266490).

---

Tomorrow on Katie: Becky Aikman, author of Saturday Night Widows: The Adventures of Six Friends Remaking Their Lives (Crown, $26, 9780307590435).

---

Tomorrow on NPR's the Takeaway: Taiye Selasi, author of Ghana Must Go (Penguin Press, $25.95, 9781594204494).

---

Tomorrow night on a repeat of the Daily Show: Neil deGrasse Tyson, author of Space Chronicles: Facing the Ultimate Frontier (Norton, $16.95, 9780393343625).


Books & Authors
Awards: PW Bookstore and Sales Rep Finalists
The shortlists for the PW Bookstore and PW Sales Rep of the Year awards, respectively, are:
Chaucer's Bookstore, Santa Barbara, Calif.
Magers & Quinn Booksellers, Minneapolis, Minn.
Maria's Bookshop, Durango, Colo.
McLean & Eakin Booksellers, Petoskey, Mich.
Square Books, Oxford, Miss.
Doni Kay (Penguin)
Tom Leigh (Macmillan)
Bruce Miller (Miller Trade Book Marketing)
Liz Monaghan (Simon & Schuster)
Bridget Piekarz (Random House)
Bob Werner (Macmillan)
Winners will be announced early next month.


AAUP's Books for Understanding: Guns in America
As the debate about guns has grown following the mass shootings in Aurora, Colo., and Sandy Hook, Conn., last year, the Association of American University Presses has compiled a bibliography of university press scholarship on gun policy, violence, the Second Amendment and more called "Books for Understanding: Guns in America."

The latest bibliography includes more than 40 works, including:
Reducing Gun Violence in America: Informing Policy with Evidence and Analysis, edited by Daniel W. Webster and Jon S. Vernick (Johns Hopkins University Press)
Guns, Democracy, and the Insurrectionist Idea by Joshua Horwitz and Casey Anderson (University of Michigan Press)
The Bully Society: School Shootings and the Crisis of Bullying in America's Schools by Jessie Klein (New York University Press)


Book Review
Review: The Afterlife of Emerson Tang
The Afterlife of Emerson Tang by Paula Champa (Houghton Mifflin Harcourt, $26 hardcover, 9780547792781, March 12, 2013)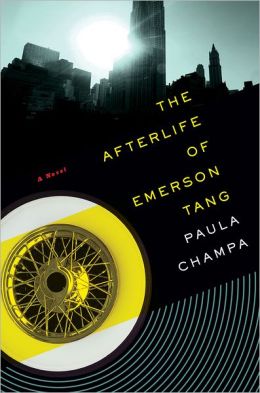 Can the engine of a car stand in as a metaphor for the immortality of the soul? That's the question at the heart of Paula Champa's debut novel, The Afterlife of Emerson Tang.
Beth Corvid has been dead before--as a child, a near-death experience left her feeling out of synch with the rest of humanity, lost to her own life. An archivist with a passion for cataloguing and collecting, Beth becomes the employee of Emerson Tang, a wealthy young man who has fascinated her since they were children. But Beth's job becomes complicated when she finds out Emerson is dying.
Emerson entrusts Beth with a last mission before his death: to find the original engine of his precious Beacon racing car. In this quest, they have a rival: a famous European artist, Helene Moreau, is also seeking to reunite the Beacon with its engine for mysterious reasons of her own.
Beth's search for the engine takes her from Emerson's Manhattan apartment to places as wide-ranging as Germany and California; and through research topics that include fascism during World War II and modern art movements of the 20th century. Meanwhile, Emerson's impending demise and the competition of Helene Moreau lend urgency to Beth's mission. Emerson is a man about to lose his life far too early, while Helene is attempting to regain the vitality of her lost youth. In the center is Beth, who has never truly begun to live. In seeking immortality for Emerson, Beth must grapple with what it means to live a fully realized existence.
The Afterlife of Emerson Tang is cleverly written and constructed like a mind-bending puzzle. Only at the end are the characters' true relationships to one another and to the coveted Beacon revealed. While the pace can lag at times, Champa's self-assured prose and character development--particularly the tormented character of Emerson--effectively move the story forward. The central conceit of the novel--the Beacon's body and engine as a metaphor for the human body and soul--can feel forced at times, but is thought-provoking and integral to various threads of plot. That the metaphor involves a car, which exists solely to move forward, might be the most important lesson: despite the pain of her past, Beth must learn that as long as the body and soul are united, their destiny is to forge ahead, not back. --Ilana Teitelbaum
Shelf Talker: Beth Corvid's quest to restore a classic racing car before her employer's death is both a cleverly written, complex mystery and a meditation on mortality.