Shelf Awareness for Monday, March 25, 2013

Quotation of the Day
'I Would Like to Read in Rome or Paris'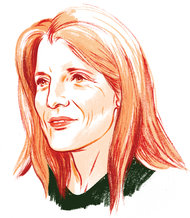 llustration by Jillian Tamak/NYT
"I am not picky--if possible I would like to read in Rome or Paris, but since that's usually not an option, I like to read in bed."


News
In Senate Procedural Vote, Big Yea for Marketplace Fairness Act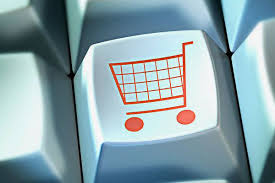 On Friday, the Senate voted 75-24 in favor of a budget resolution amendment that supports the right of states to require "remote" retailers to collect and remit sales tax on purchases made in the state, Bookselling This Week reported. The vote was a very positive procedural move to test support for the Marketplace Fairness Act, which has an increasing chance of coming up for a vote this congressional session

The Act would would apply only to remote retailers that have annual gross out-of-state sales of $1 million or more and would not require any state to enact sales tax collection for remote sales.

ABA CEO Oren Teicher commented: "While this vote was procedural, it was nonetheless a big step forward in our campaign for sales tax fairness. It clearly demonstrates that there is overwhelming, bi-partisan legislative support for leveling the playing field for Main Street retailers. Importantly, this victory may now open to door to the passage of federal e-fairness legislation. This would never have come about without the unstinting and tireless work of independent booksellers nationwide. We are extremely grateful to our fellow trade associations who helped in supporting this bill, and the bill's sponsors for their leadership and their support of Main Street retailers."


B&N-S&S Fight Continues; Authors Rally Again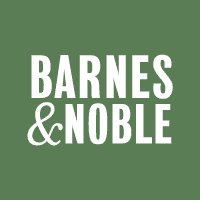 In quick succession on Friday, the Wall Street Journal and New York Times provided updates on the standoff between Barnes & Noble and Simon & Schuster over terms that has led B&N drastically to cut orders for many S&S books, cut author appearances and remove titles from display in its stores.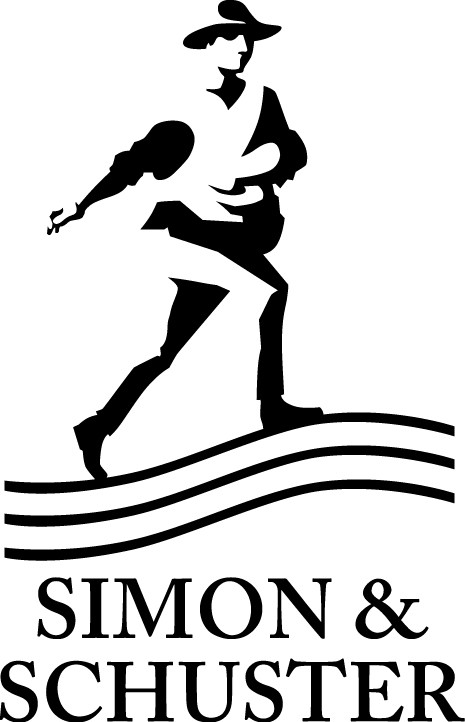 The Journal said that the dispute is over "which side will bear the financial burden of e-book discounting" as well as B&N's demand "for more compensation, such as costs associated with in-store promotions." The Journal added that B&N "is arguing that its stores serve as the primary way for consumers to discover new writers.... The retailer worries that consumers use its stores as 'showrooms' to find titles that they then order online at a discounted price."

The New York Times wrote that B&N "believes that because its physical display space is so important to publishers, and because it is the last major retail chain remaining, publishers should be doing more to support it."

The Times also reported that B&N has told S&S that "at least one other publisher has accepted these new terms." It did not identify the publisher.
B&N spokesperson Mary Ellen Keating didn't comment on the dispute per se, but said, "We do support publishers who support our digital and retail book business."
S&S CEO Carolyn Reidy told the Times, "In this new world, it is just getting more complicated. There are more factors involved. They get more fraught. Terms have to work for both sides, and obviously we have not agreed yet. We expect ultimately there will be an agreement."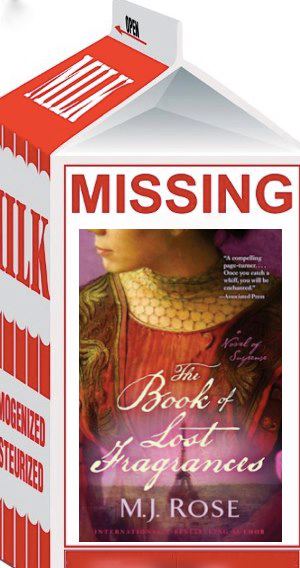 Some of the affected S&S authors are trying to make up for B&N's neglect of their titles. In February, M.J. Rose and Randy Susan Meyers created the AuthorBuzz Indie Love Award, which was both a way of thanking indie booksellers for their support and highlighting seven February and March titles, most of which were published by S&S imprints. Because the dispute is continuing, a second iteration of the Indie Love Award will focus on May and June titles.

Over this past weekend, capitalizing on the general media attention, more S&S writers have been posting on social media--and urging other authors and readers to post--a note about the dispute and a list of affected books. In just 22 hours, more than 5,000 people visited the list of books via social media mentions.

One example was this post on Facebook yesterday by Jodi Picoult, author of The Storyteller, published in February by Emily Bestler Books/Atria: "You may not know this, but there has been an ongoing dispute between B&N and Simon and Schuster that has really hurt some great authors. In some cases B&N hasn't even stocked their new books. Who loses out? Readers. Here is a list of some of the books you may have missed that were casualties in this dispute. Please consider supporting some of these writers!"


B&N to Close West Palm Beach Store; Free Nooks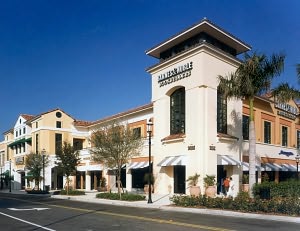 The Barnes & Noble bookstore at CityPlace in West Palm Beach, Fla., will close, though R. Webber Hudson, executive v-p of Related Urban--the mixed-use division of Related Companies responsible for CityPlace--could not give an exact date when the location would shut down, the Palm Beach Post reported, adding that Hudson did say, however, he expects an L.A. Fitness gym to open in the spot by early 2014.

"On a more nuanced level, the Barnes & Noble shutdown will remove a gathering spot for friends, an after-date hangout for lovers and a place where people settle to study, learn and reflect," the Post wrote, noting that "bookstore aficionados need not despair entirely. There are two bookstores on nearby Palm Beach: Classic Bookshop on South County Road and Palm Beach Book Store on Royal Poinciana Way."
---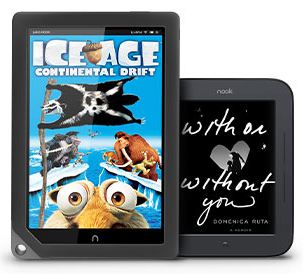 In yet more B&N news, starting yesterday and extending through Sunday, March 31, the company is offering buyers of its Nook HD Plus tablets a free Nook Simple Touch e-reader, which normally retails for $79. (At B&N partners like Walmart.com, Target and Best Buy, the offer extends only to Saturday, March 30.)

The company called the offer "the perfect way to experience all that Nook has to offer, combining Nook HD Plus, the lightest full 9-inch HD tablet ever invented, with a free Nook Simple Touch, the highly acclaimed and easy-to-use E Ink reader."

Thenextweb.com saw it differently, writing that B&N "is so desperate to sell its flagship Nook HD Plus tablet, that it's now prepared to throw in a Nook Simple Touch e-reader for free."

It noted the shift by consumers to purchasing tablets rather than dedicated e-reading devices and said that the Nook HD Plus has some problems: "The software is reportedly a bit buggy, however, with slow load times, even slower user profile switching and awkward scrolling on the Web browser. So until it can fix the problem with better software, Barnes & Noble hopes to solve the problem by simply throwing more devices at consumers."


Store Closings: Spirit of '76 ²; Scott's Book Store
HugoBooks has closed the Spirit of '76 ² store that it opened November 15, 2011, in a former Borders Express in Swampscott, Mass., the Salem News reported.

The paper wrote that a notice posted on the door of the store said it had closed "after a one-year trial period." John Hugo, who owns HugoBooks with his father, Robert, said in the notice, "While we regret having to make the difficult decision to close this location, we are excited to focus our energy and resources on our three remaining, long-standing bookstores. We are very optimistic about the future of independent bookstores, and are looking forward to a fantastic spring and summer."

Robert Hugo founded Spirit of '76 in Marblehead in 1965. HugoBooks also owns the Book Rack in Newburyport and the Andover Bookstore in Andover.

When the 2,400-square-foot Swampscott store opened in 2011, John Hugo said that the Swampscott Borders Express had been one of the top-performing Borders Expresses in the country.
---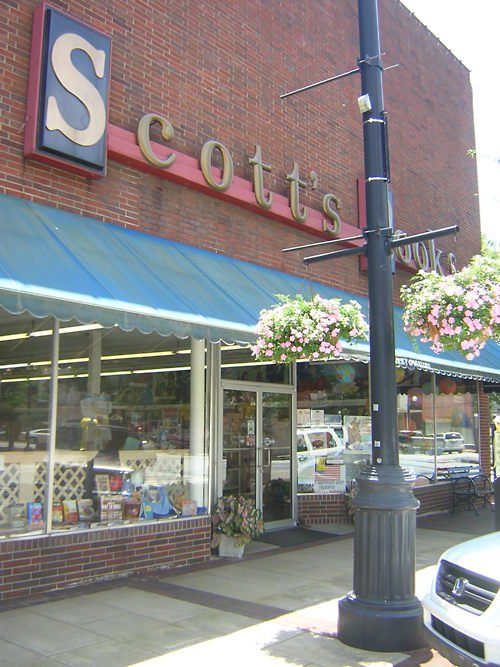 At age 76 and wanting to retire, Earlene Scott is closing Scott's Book Store, Newnan, Ga., which she founded in 1976 with her late husband, Dick, according to the Times-Herald.

Scott said that "it's just time" to retire. "I love to garden. There are things I need to do at home. I'd like to do some traveling, and the only way I'm going to be able to do it is to close the bookstore."

She added that the growth of online retailers and e-books "was not a factor. It was just age and time.... I have been very lucky, that everybody has supported my downtown business," drawn in part by the store's many author events.

Scott, who owns the store's building, has one condition for new tenants: that they not paint over the murals all around the ceiling, which were created by a former employee, Michal Fetner Taylor-Phillips. One depicts Scott "surrounded by pages of books that include pictures of things that are special to her--her cat, the old Perry Street location, a beach chair and umbrella."


Obituary Note: Tom Hart
Tom Hart, whose career included working as a bookseller at Harvard Book Store, Cambridge Mass., as a Random House sales rep and then as an editor at Houghton Mifflin before starting his own literary agency, died earlier this winter. He was 68. In yesterday's Boston Globe, author Lewis Hyde recalled: "From his early work as a book seller, to his days as a Houghton Mifflin editor, to his long service teaching in the Concord schools, Tom embodied the highest kind of care for writing and for writers."


Notes
Image of the Day: Leopards Author Spotted in NYC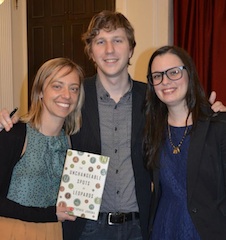 Last Wednesday, the Center for Fiction in New York City hosted the launch party for The Unchangeable Spots of Leopards by Kristopher Jansma (Viking). With pen in hand, Jansma (c.) poses with his agent, Chelsea Lindman (l.), and his editor, Maggie Riggs.


Bookseller Video of the Day: 'Why We Do It'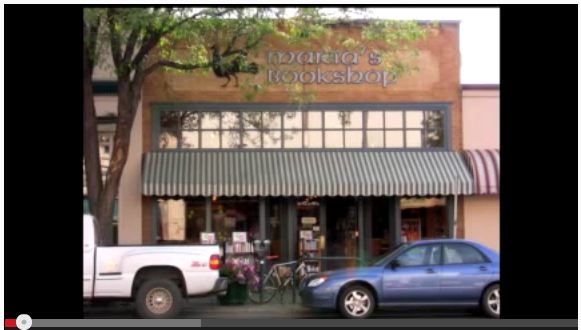 Booksellers at Maria's Bookshop, Durango, Colo., explained why they do what they do. Short answer: "Because we love it."


Sabrina Callahan Heading James Patterson Publicity
Sabrina Callahan has been promoted to director of publicity for James Patterson Little, Brown and Little, Brown Books for Young Readers titles. She joined the company in 2007 and in 2011 became the publicist for Patterson's adult titles.


Book Trailer of the Day: Put 'em Up! Fruit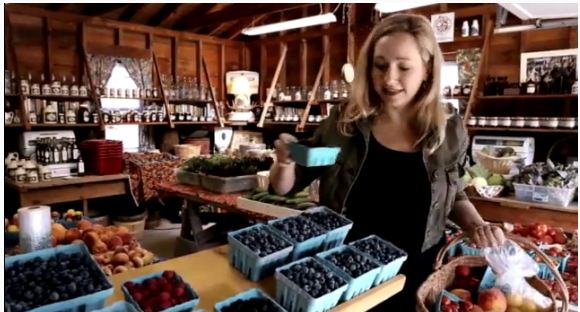 Put 'em Up! Fruit: A Preserving Guide & Cookbook: Creative Ways to Put 'em Up, Tasty Ways to Use 'em Up by Sherri Brooks Vinton (Storey Publishing).


Media and Movies
Media Heat: Junot Diaz on Colbert
Today on NPR's Fresh Air: Ty Burr, author of Gods Like Us: On Movie Stardom and Modern Fame (Pantheon, $28.95, 9780307377661).

---

Today on NPR's Diane Rehm Show: Glenn Frankel, author of The Searchers: The Making of an American Legend (Bloomsbury, $28, 9781608191055).

---

Today on Rachael Ray: Tyrese Gibson and Rev Run, authors of Manology: Secrets of Your Man's Mind Revealed (Touchstone, $24.99, 9781451681840).

---

Today on Chelsea Lately: Gesine Bullock-Prado, author of Bake It Like You Mean It: Gorgeous Cakes from Inside Out (Stewart, Tabori and Chang, $29.95, 9781617690136).

---

Tonight on the Colbert Report: Junot Diaz, author of This Is How You Lose Her (Riverhead, $26.95, 9781594487361).

---

Tomorrow morning on the Today Show: Bob Dotson, author of American Story: A Lifetime Search for Ordinary People Doing Extraordinary Things (Viking, $26.95, 9780670026050). He will also appear on Nightline.

Also on the Today Show: Lucy Danziger, author of The Drop 10 Diet: Add to Your Plate to Lose the Weight (Ballantine, $26, 9780345531629).

---

Tomorrow morning on Fox & Friends: Phil Demuth, author of The Affluent Investor: Financial Advice to Grow and Protect Your Wealth (Barron, $22.99, 9780764165641). He will also appear on Fox Radio's Kilmeade & Friends.
---

Tomorrow on Rachael Ray: Michael Mosley, author of The FastDiet: Lose Weight, Stay Healthy, and Live Longer with the Simple Secret of Intermittent Fasting (Atria, $24, 9781476734941).

---

Tomorrow on Katie: John Schwartz, author of Oddly Normal: One Family's Struggle to Help Their Teenage Son Come to Terms with His Sexuality (Gotham, $26, 9781592407286).

---

Tomorrow night on the Daily Show: Michael Moss, author of Salt Sugar Fat: How the Food Giants Hooked Us (Random House, $28, 9781400069804).

---

Tomorrow night on the Colbert Report: Eric Topol, author of The Creative Destruction of Medicine: How the Digital Revolution Will Create Better Health Care (Basic, $27.99, 9780465025503).


Movies: The Company You Keep; World War Z
Several clips have been released for Robert Redford's The Company You Keep, adapted from Neil Gordon's 2003 novel. Indiewire noted the "first thing that will pop out at you upon viewing the clips is how ridiculously stacked this cast is. Redford, Shia LaBeouf, Julie Christie, Susan Sarandon, Brendan Gleeson, Brit Marling, Anna Kendrick, Nick Nolte and Terrence Howard are all featured in the eight clips. If that's not enough, how about some great, seasoned character actors like Sam Elliott, Stephen Root, Stanley Tucci, and Chris Cooper? Holy mackerel." The film hits theaters April 5.

---

A new trailer has been released for World War Z, starring Brad Pitt and adapted from the book World War Z: An Oral History of the Zombie War by Max Brooks. Indiewire reported that the clip "follows a similar pattern to the previous promos, emphasizing Pitt as a family man with lots of shots of his screen wife (The Killing's Mireille Enos) before the zombie mayhem kicks off." The film opens June 21.


Books & Authors
Awards: Dilys Winner; Sunday Times Short Story
Peter Robinson has won the 2013 Dilys Award for his novel Before the Poison (Morrow). Given by the Independent Mystery Booksellers Association, the award goes to the title that mystery booksellers most enjoyed selling during the year.

---

Junot Diaz won the £30,000 (about US$45,696) Sunday Times EFG Private Bank Short Story Award for for "Miss Lora," which Andrew O'Hagan, novelist and one of the judges, said "has the feel of a contemporary classic" and "echoes in the heart as well as the mind."


Book Review
Review: The Burgess Boys
The Burgess Boys by Elizabeth Strout (Random House, $26 hardcover, 9781400067688, March 26, 2013)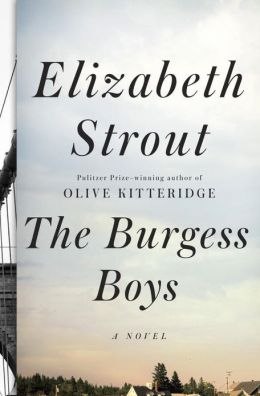 Almost five years after winning a Pulitzer for the linked stories of Olive Kittredge, Elizabeth Strout returns to her native Maine in The Burgess Boys, a novel about a family scarred by their father's death under the wheels of the family car--accidentally set in motion by one of his children playing with the gear shift. The story is only partly set in little Shirley Falls, Maine, with its "accents and chipped plates and bedroom doors too warped to close," however; the oldest Burgess son, Jim, escapes to a fashionable Brooklyn brownstone and a white-shoe Manhattan law firm, while his younger brother, Bob, tags along to live in a small nearby apartment and grind out briefs in a Legal Aid office. Only Bob's twin sister, Susan, remains in Maine to raise her son, Zachary, a reclusive teen whose father ran off to discover his heritage in Sweden.
The Burgess boys rarely return to visit, until one day Zach inexplicably throws a frozen pig's head into the storefront mosque serving Shirley Falls' growing community of Somali refugees. When outraged church leaders and social workers join federal hate crime prosecutors and raise the profile of the case, a panicked Susan calls Jim, and he returns (with Bob) for an uncomfortable family reunion.
Strout moves her story easily among the lives of the Burgess children--revealing their many lies and shortcomings, not only with each other, but also with spouses and ex-spouses, business colleagues, neighbors and former schoolmates. The town's displaced Somali community, with its own broken families and internal politics, provides an apt metaphor for the domestic drama in the Burgess family. Strout has already exhibited a sharp eye for the details of small-town Maine; in The Burgess Boys, she shows an equally deft touch in dissecting the fixations of Brooklyn's gentrifying classes--yet she doesn't judge their foodie obsessions or sexual dalliances. As Bob's ex-wife, Pam, reflects in trying to explain to him where her life went: "Nothing could be told and be accurate. [It's just] feeble words dropped earnestly and haphazardly over the large stretched out fabric of a life with all its knots and bumps." In Strout's capable hands, words tell a story as true as it gets. --Bruce Jacobs
Shelf Talker: Strout moves easily between Maine and Brooklyn as she traces the unraveling of a fragile sibling relationship.