Shelf Awareness for Tuesday, March 26, 2013

News
Bob Miller Leaving Workman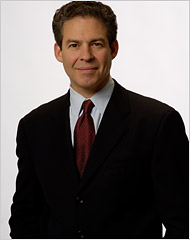 Bob Miller, who joined Workman Publishing three years ago as group publisher, is leaving the company April 5 and will act as a consultant for ongoing projects until June.

In a memo, Carolan Workman said, "We part with mutual respect and friendship, and the hope that our paths as publishers and colleagues will cross frequently over the years."

In an e-mail, Miller wrote: "I'm very sorry to be leaving Workman. It's a remarkable company with a staff I've grown to love over the past three years. I'm only sad it won't be longer." He joined Workman after having founded HarperStudio at HarperCollins. Earlier he founded Hyperion, which he led from 1990 to 2008. After April 5, he may be reached at robert.s.miller56@gmail.com.

Susan Bolotin is serving as acting publisher of the Workman imprint and "will be part of a small management team of people who have been a mainstay of Workman's success over the years," Carolan Workman wrote. Carolan and the Workmans' daughter Katie will "continue to be active participants" in the company, which includes Algonquin Books and Artisan Books.

Peter Workman is too sick to return to Workman "in any significant capacity" but is "comfortable with the management team in place and is confident that, in our hands, Workman will continue to thrive," Carolan wrote. She added that the Workmans are "confident that this arrangement will enable our company to move forward energetically and effectively, and give us the time necessary to make the best decisions for our future as an independent, family-owned company."

Katie Workman is the author of The Mom 100 Cookbook: 100 Recipes Every Mom Needs in Her Back Pocket, published by Workman last year. She worked at Clarkson Potter for 12 years, becoming senior editor, and was then associate publisher at Workman Publishing, too. In 2008, she helped found Cookstr.com, where she was editor-in-chief, and has written for a variety of publications.


Inkwood Books Sold to Longtime Customer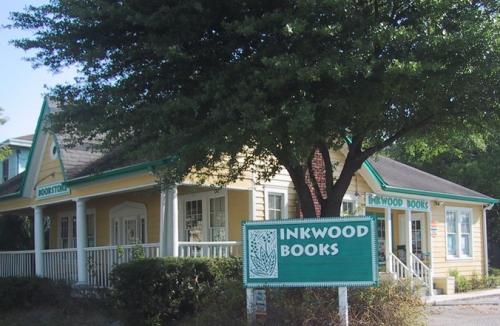 Good news: Carla Jimenez and Leslie Reiner, who founded Inkwood Books, Tampa, Fla., 21 years ago, have sold the store, effective April 1, to Stefani Beddingfield, a longtime customer.

"We are proud to have the opportunity to pass forward a vibrant, healthy bookstore to Stefani, and are confident the new Inkwood will take great care of our devoted patrons as well as the new customers attracted by the fresh--admittedly younger--steward," Jimenez said.

Jimenez is retiring and plans to volunteer in the community and be an advocate for the Ovarian Cancer National Alliance and other causes. Reiner will work part-time at Inkwood and will continue to be involved in literacy work in the Tampa area. Both expressed gratitude for "the wonderful staff" they have worked with over the years, and for "the enduring friendships with customers and bookselling colleagues."

Beddingfield will retain Inkwood's name and location, as well as many of the store's services and events but will introduce "new and different ideas as well." Beddingfield has been a stay-at-home mom and achieved the impressive feat of raising $450,000 to build Freedom Playground at MacFarlane Park, Tampa's first universally accessible playground, the Tampa Bay Times said. "The mother of two wanted a place where her daughter, Sarah, now 13, could play with other children while in her wheelchair."
Speaking about her interest in Inkwood Books, Beddingfield told the paper, "I wanted something where I could still work in the community and with people. I love to read, and it seemed like a right time for my girls and something that we could do together as a family. It's a good fit.''
In Inkwood's announcement, she also joked about another reason she wanted to buy the store: "I will keep the tradition of reciting a poem at Inkwood for 15% discount to celebrate April's Poetry Month. I'm still smarting from being disqualified with my limerick recitation years ago, so in essence this is all coming full circle, and now I will finally get my discount!"
She has attended Prospective Booksellers School and ABA's Winter Institute and worked with the owners for months. "I am grateful to Leslie and Carla for this 'next chapter' in my life and look forward to promoting Inkwood's passion for books, reading and community," Beddingfield said. She also praised Inkwood's booksellers.

To thank the community for 21 years of happy bookselling and encourage a farewell/welcome visit, Inkwood is having a "Hats Off, Half Off Sale," with everything in stock 50% off through Saturday, March 30.
In announcing the special sale, the staff wrote: "If you've browsed our lovingly curated shelves; found the perfect book you didn't even know you were looking for; met an admired author at a signing; or laughed along with Carla and Leslie during Book Group Nights, please come out during this week and show some love and gratitude for these two tremendous ladies who have poured their passion for books, literacy, people and their community into the Bay area for the past two decades. Inkwood Books is a true gem that our city is immensely fortunate to have, and thanks to the hard work, dedication, and perseverance of Inkwood's originators, we can be sure to expect many more years of unmatched bookselling from our little yellow house."


Countdown to WBN U.S.: Four Weeks to Tuesday, April 23
With less than a month until World Book Night U.S. on April 23, this is the first of the organization's weekly updates and reminders to the volunteer givers, to bookstores and libraries and to the publishing community:

James Patterson has been confirmed for an appearance on CBS This Morning on Friday, April 19. Patterson is also joining Ann Patchett at Parnassus Books, Nashville, Tenn., as one of 12 author events scheduled as part of the Monday, April 22, Kick Off Celebrations. Three WBN Poetry Nights have been added, as well a WBN Theater Evening in conjunction with the Looking Glass Theater production of Still Alice in Chicago.

Also confirmed: a recorded interview with WBN U.S. executive director Carl Lennertz will air on 100 local NPR stations the week of April 15, and a WBN story will run in the April issue of American Way magazine. More media updates next week.

Givers, booksellers and libraries are also getting regular e-mail updates, and being reminded to go to the Resources section at us.worldbooknight.org to download signs, bookmarks, press release templates and much more. Booksellers have been mailed WBN book stickers for regular edition displays, as well as posters to stores and libraries by request.

Special guests will be in attendance Tuesday, April 9, at 6 p.m., at the AAP offices, 71 Fifth Ave., 2nd floor, for a WBN U.S. celebration. All book industry folks welcome.


Magic 8-Ball Says: 8th Diary of a Wimpy Kid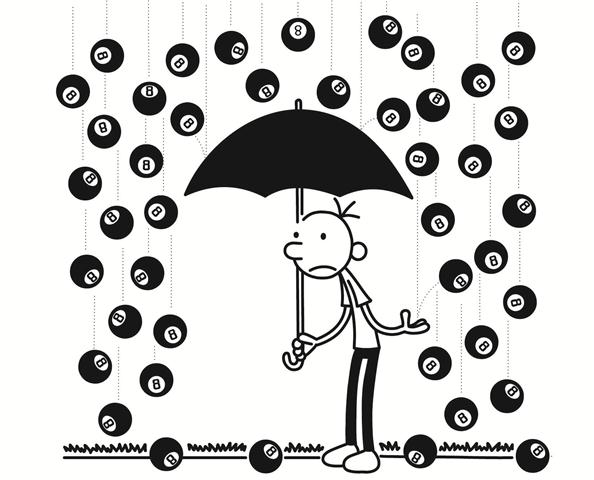 Signs point to yes--an eighth Diary of a Wimpy Kid! You may rely on it--that's poor Greg Heffley being attacked by eight-balls. Yesterday at the Bologna Children's Book Fair, Amulet/Abrams announced what will make an octet in its enormously successful Diary of a Wimpy Kid series by Jeff Kinney. Diary of a Wimpy Kid 8 will be published in the U.S. in November 2013, to be quickly followed by publication in the U.K., Australia, Germany, Greece, Japan, Korea and Norway.
More than 85 million Diary of a Wimpy Kid books are in print worldwide, and have sold in more than 44 territories in 42 languages. Three movies based on the book series have grossed more than $250 million internationally. The Wimpy Kid Island on poptropica.com, a virtual world for kids, remains one of the most visited on the site.


France Unveils Plan to 'Shore Up' Indie Booksellers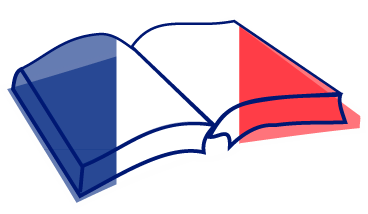 French Culture Minister Aurélie Filippetti "has unveiled part of the government's plan to shore up independent booksellers, despite earlier fears that she would be unable to commit any money because of France's huge budget deficit," the Bookseller reported. Filippetti observed that the government wants to ensure France "never suffers the same fate as the United States" with "the collapse of several [bookshop] chains" and the ensuing difficulties for publishers.

Under the program, a fund of €5 million (about US$6.4 million) would be created for loans to booksellers with cash flow problems and the budget of ADELC (Association pour le Développement de la Librairie de Création), would rise from €4 million to €7 million "to help outlets when they change hands," the Bookseller wrote. A general fund for booksellers and other measures "need further reflection," but should be announced by the summer, according to Filippetti.

The plan also calls for the appointment of an independent book industry mediator to settle disputes as an alternative to avoid litigation, and "ministry officials would identify infringements to the 1981 Lang Law on fixed print book prices and the 2011 law that did the same for e-books," the Bookseller noted.


Obituary Note: Anthony Lewis
Anthony Lewis, who wrote several books (including Gideon's Trumpet) and who, as a New York Times reporter and columnist, won two Pulitzer Prizes "and transformed American legal journalism," died yesterday, the Times reported. He was 85.


Notes
Image of the Day: Maddie on Things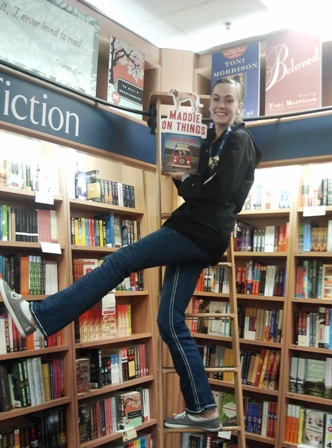 At the BYU Bookstore, Provo, Utah, student employee Maddie McGrath stands on a ladder, holding a copy of Maddie on Things by Theron Humphrey (Chronicle Books), with a cardboard display of Maddie on Things on top of the book. The result, said general book office and promotions supervisor Tami Barber: "Maddie on Things on Maddie on Things on Maddie on Things."


Journeys of Life's Jean Haller Honored for Giving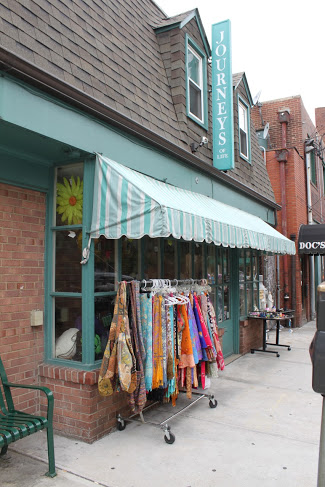 Congratulations to Jean Haller, owner of Journeys of Life, Pittsburgh, Pa., who won an award in the "Next Big Give," a Dallas Market Center contest that recognizes retailers who give to and impact their communities, as the Trib put it. She won a free trip to Dallas for the Dallas Total Home & Gift Market.

Journeys of Life was ruined by fire on November 13, 2011, reopened in temporary quarters two weeks later and moved back into its restored space in May 2012. Throughout the process, Haller was helped by a range of companies and people who donated merchandise and labor.

But at the same time, Haller donated more than $8,000 in money and merchandise to local charities. (Her insurance company allowed her to salvage some lightly damaged items from the store so long as she didn't make money from them.)

Center spokeswoman Lauren Venegas said that the judges were impressed that the store's "mission has been to serve people on their journey--where they've been, where they are now and where they want to go. Giving back to the community has always been at the forefront. What we absolutely loved about Jean is that when she lost everything in that fire, she still gave back."

Haller told the paper that the fire resulted in "unbelievable gifts.... The community rallied and showed me how much we were really loved and appreciated. Through this disaster, we gave back. We're here to serve the community. The reason we exist is because of the community that supports us, and that's the reason we rebuilt. That's my story."


'Knowledge & Love of All Things Literary' at Elliott Bay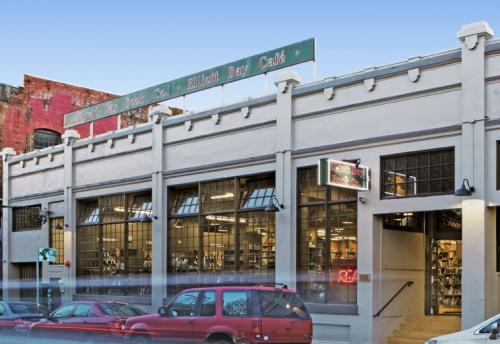 "We continue to survive," Peter Aaron, owner of Elliott Bay Book Company told the Capitol Hill Seattle blog in a recent profile of the "iconic bookstore that marks the 40th anniversary" and has seen "a definite improvement," particularly after relocating from Pioneer Square to Capitol Hill.

Senior book buyer Rick Simonson observed that one aspect of the business, "putting a book into people's hands," has not changed: "It's still a matter of figuring out what books to have and what people want to know."

Aaron described bookselling as the "only job I've ever had that I love doing. I love being there every day with the books, the book lovers, my employees, and our customers." As for the future, he said, "We never get lulled into a sense of complacency. Just because we were around yesterday doesn't guarantee our future. We have to work for it every day."


Book Trailer of the Day: The Forbidden Book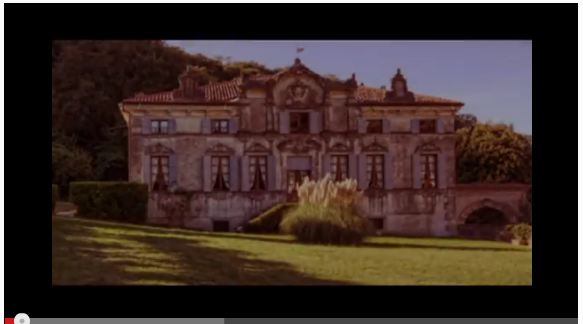 The Forbidden Book: A Novel by Joscelyn Godwin and Guido Mina di Sospiro (Disinformation Books/Red Wheel Weiser).


Media and Movies
Media Heat: Lynne Olson Talks About Those Angry Days
Today on NPR's Fresh Air: Lynne Olson, author of Those Angry Days: Roosevelt, Lindbergh, and America's Fight Over World War II, 1939-1941 (Random House, $30, 9781400069743).
---
Tomorrow morning on MSNBC's Morning Joe: Touré, author of I Would Die 4 U: Why Prince Became an Icon (Atria, $19.99, 9781476705491).

Also on Morning Joe: Bob Dotson, author of American Story: A Lifetime Search for Ordinary People Doing Extraordinary Things (Viking, $26.95, 9780670026050). He will also appear on Fox Radio's Kilmeade & Friends.

---

Tomorrow on Live with Kelly and Michael: Vanessa Williams, co-author of You Have No Idea: A Famous Daughter, Her No-nonsense Mother, and How They Survived Pageants, Hollywood, Love, Loss (and Each Other) (Gotham, $28, 9781592407071).

---

Tomorrow on the Steve Harvey Show: Roni DeLuz and James Hester, authors of 1 Pound a Day: The Martha's Vineyard Diet Detox and Plan for a Lifetime of Healthy Eating (Gallery, $24.99, 9781476727448).

---

Tomorrow on a repeat of Katie: 50 Cent, co-author of Formula 50: A 6-Week Workout and Nutrition Plan That Will Transform Your Life (Avery, $30, 9781583335024).

---

Tomorrow on NPR's Diane Rehm Show, readers review The Lonely Girl by Edna O'Brien (Plume, $15, 9780452283756).


Movie Pics: Percy Jackson: Sea of Monsters; Ender's Game
The first images have been released for the Percy Jackson & the Olympians sequel Sea of Monsters, adapted from the book by Rick Riordan, Indiewire reported. The 3D movie, which will be released August 16, stars Logan Lerman (Perks of Being a Wallflower), Stanley Tucci, Nathan Fillion, Missi Pyle, Mary Birdsong and Brandon T. Jackson. It is directed by Thor Freudenthal (Hotel for Dogs; Diary of a Wimpy Kid).

---

A poster for the film version of Orson Scott Card's classic novel Ender's Game features Asa Butterfield (Hugo) and "gives us a peek at the zero-gravity Battle Room, one of the aspects we're most intrigued to see translate to the screen," the Film Stage reported. Directed by Gavin Hood (X-Men Origins: Wolverine), the film's cast also includes Harrison Ford, Ben Kingsley, Hailee Steinfeld, Abigail Breslin, Moises Arias, Khylin Rhambo, Viola Davis and Nonso Anozie. Ender's Game hits theaters November 1.


Books & Authors
Awards: Australian Indie Winners; Waterstones Children's Book
The Light Between Oceans by M.L. Stedman (Random House) won the Indie Book of the Year Award in Australia and also won in the best debut fiction category. Other winners were:

Fiction: Nine Days by Toni Jordan (Text)
Nonfiction: QF32 by Richard de Crespigny (Pan Macmillan)
Children's/YA: Sea Hearts by Margo Lanagan (Allen & Unwin)
---
Annabel Pitcher won the overall £3,000 (about US$4,570) Waterstones Children's Book Prize for Ketchup Clouds as well as the £2,000 teenage fiction category. Melissa Cox, Waterstones children's buyer, called the book "a classic coming of age story featuring death, betrayal and redemption." Wonder by R.J. Palacio won in the 5-12 fiction category and Rebecca Cobb's Lunchtime took the best picture book prize.


Book Review
Review: Mr. and Mrs. Dog: Our Travels, Trials, Adventures and Epiphanies
Mr. and Mrs. Dog: Our Travels, Trials, Adventures, and Epiphanies by Donald McCaig (University of Virginia Press, $22.95 hardcover, 9780813934501, April 5, 2013)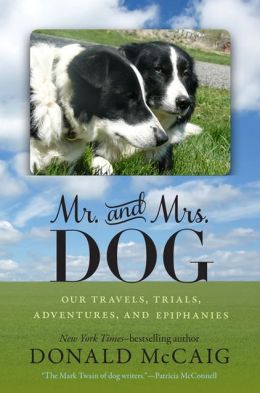 Donald McCaig is perhaps best known as the author of Rhett Butler's People, an official sequel to Gone with the Wind, but in addition to historical fiction, he writes about a pastime that enthusiasts consider a way of life--raising and trialing sheepdogs.
The eponymous Mr. and Mrs. Dog are a pair of border collies who trialed with him through burning heat, blinding rain and stinging sleet to qualify for the World Sheepdog Trials in Wales. Trialing is grueling work, requiring absolute concentration and self-discipline from both dog and handler as they attempt to demonstrate control over a flock of unfamiliar sheep on unfamiliar ground. Dogs who score well at trials become sought-after parents of a new, and hopefully further improved, generation of sheepdogs. McCaig relates his journey with June, "a foxy lady in a slinky black-and-white peignoir," and Luke, a dog who is at once "powerful," "the best shedder" of sheep McCaig has owned and "a Blockhead."
Through a combination of hard work and occasional blind luck, the trio score the necessary points to compete on the world level, but McCaig knows his dogs' flaws as well as their talents. Wondering if perhaps trainers from the pet and sporting dog spheres might have some insight he and his fellow herding enthusiasts lack, McCaig interviews and observes leading dog trainers of methods both new and time-honored, from positive reinforcement to e-collars to traditional dominance and correction-based training.
While McCaig ultimately adopts none of these methods, he offers an intelligent and nonjudgmental investigation of what is arguably the dog enthusiast's biggest hot-button issue: How should we train our dogs? Which method gets results, and which is most humane? How is the quality of humaneness to be defined, by human emotional standards or by the needs of dogs?
Woven between these observations, McCaig details the life of a sheepdog man, from the joy of working in perfect sync with a dog to the frustration when the dog's overconfidence leads it to ignore instruction from the same handler it desperately wants to please--as well as the inexplicable yet undeniable connection between the souls of man and dog.
McCaig's wry, down-to-earth tone expresses a kind of clear-eyed devotion. While he loves his dogs, readers will not find any cloying or precious sentiments here, but rather an interesting primer on dog training and sheepdog trials studded with shrewd philosophical insights into humankind's relationship with our oldest friend. --Jaclyn Fulwood
Shelf Talker: An informative and thought-provoking memoir about a trainer and his two border collies making their way to the world's championship for sheepdogs.