Shelf Awareness for Wednesday, April 10, 2013

News
Pamela Paul Named NYT Book Review Editor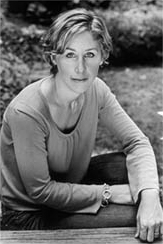 Features editor Pamela Paul has been named New York Times Book Review editor, replacing Sam Tanenhaus, who will become a writer at large for the publication beginning in May. JimRomenesko.com posted a memo from Times executive editor Jill Abramson and managing editor Dean Baquet announcing the change and noting that Paul was hired as children's book editor by Tanenhaus in 2011.

After praising Tanenhaus for bringing "pages and pages of fresh ideas and new vision" to the NYTBR during his tenure, the memo said it is "now Pamela's turn to take the Book Review in new directions" and praised her "versatility as an editor and writer," citing accomplishments like her biweekly "Studied" column and weekly q&a with authors called "By the Book."


Settlement for Occupy Wall St. Library Lawsuit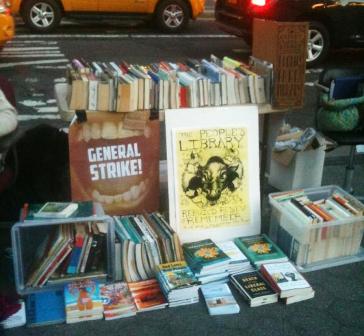 In a settlement of the lawsuit filed last year in federal district court "asserting that books and other property had been damaged or destroyed when the police and sanitation workers cleared an encampment from Zuccotti Park in 2011," the City of New York and Brookfield Properties agreed to pay more than $230,000, the New York Times reported. The city will pay $47,000 to the Occupy Wall Street movement's Library Working Group for the loss of the books and $186,000 in legal fees, with approximately $16,000 coming from Brookfield Properties, owner of the park.

The "People's Library" was set up soon after the Occupy Wall Street protests began in September of 2011, and "about 3,600 volumes were removed when the city cleared the park." The lawsuit, filed in February of last year, claimed "only about 1,000 could be recovered," the Times wrote.

"There are many reasons to settle a case," said Sheryl Neufeld of the City Law Department. "And sometimes that includes avoiding the potential for drawn out litigation that bolsters plaintiff attorney fees."

"In our opinion people's constitutional rights were violated," said Norman Siegel, a lawyer for the protesters. "And our settlement holds the city accountable."


BooksOnBoard Shutters Site for 'Restructuring'
BooksOnBoard posted a notice to customers over the weekend announcing that the online e-book retailer "has temporarily stopped selling books" and is restructuring "to compete more effectively against Goliaths who have entered our marketplace since we first launched in 2006, i.e., Amazon, Apple, Google, Sony and Barnes & Noble."

Noting that the company expects "to be back with our new business model soon," BooksOnBoard advised customers to "continue to download their prior purchases as long as the publisher and their distributors continue to make them available--same as always and out of our control."

Good E-Reader observed that BooksOnBoard's "main interface was tremendously outdated and really felt like a WEB 1.0 type of site. It remains to be seen if the company could recover, but it looks like this is the end."


B&N Launches Nook Press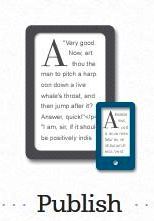 Nook Media, a subsidiary of Barnes & Noble, has launched Nook Press, a self-publishing e-book program designed with input from PubIt!, B&N's original self-publishing platform, and using technology from partner FastPencil.

"We're thrilled to bring all the new and exciting features of Nook Press to existing PubIt! authors and new writers looking for a quick, effective and free one-stop self-publishing platform that delivers high-quality e-books to millions of book-loving Nook customers," said Theresa Horner, v-p of digital content at Nook Media.

B&N noted that Nook Press authors can price their titles between 99 cents and $199.99 and "receive a competitive royalty based on the given price": 65% of the list price for Nook Press Nook books retailing between $2.99 and $9.99 and 40% for those priced $2.98 or less or $10 and up.

"We have decided to rebrand to Nook Press because we've been very successful with our Nook brand and that brand has a quality and depth and breadth to it that PubIt! could leverage," Horner told Digital Book World. "We also wanted to have the Nook Press platform as described to be easily understandable as a quick gateway to the Nook ecosystem."


Katie Capaldi's Plans for Between the Covers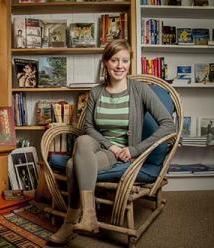 Since Katie Capaldi became the owner of Between the Covers, Harbor Springs, Mich., earlier this year, some people have questioned her decision to purchase a bookstore. Capaldi was never worried: "In all honesty, the threat of e-books or big box stores never really crossed my mind. I don't have any fear that we're looking at the demise of the written word, not if you have people willing to go out of their way to support it."

For now, Between the Covers resides in an 850-square-foot basement beneath a toy store. Capaldi, 29, is eager to move the store to a larger location, which she plans to do within a year. In addition to some of the obvious benefits that more floor space can provide, Capaldi wants to "bulk up" a few sections of the inventory in particular, including YA and nonfiction.

"YA was really lacking," explained Capaldi, attributing the dearth of YA titles to both the traditional demographics of Harbor Springs, with a large retirement-age population, and a lack of interest in YA previously by Between the Covers staff. Now that the population of Harbor Springs is shifting toward families with younger children, Capaldi has seen increased demand for YA.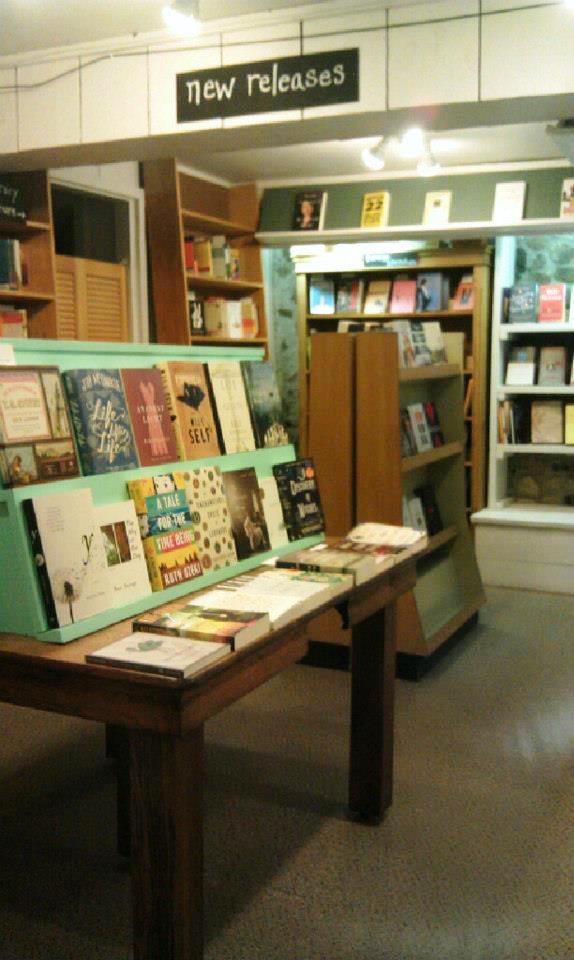 The store's previous owners also shied away from larger, more expensive coffee-table books and cookbooks. The population of Harbor Springs increases six-fold during the summer and, according to Capaldi, many of these part-time residents are eager for extravagant titles. "They can afford to have second or third homes here--they're looking for books to decorate and show off."

Capaldi also plans to cooperate and collaborate with other young business owners in Harbor Springs' downtown. Among the potential partners are a couple who own a nearby outdoors store and a writer at the local newspaper who recently signed a YA book deal. Capaldi has a very good relationship with the local library, and is able to use the "big, beautiful historic building" for events.

Harbor Springs hosts numerous music and arts festivals during the summer, and Capaldi, who has a background in dance, besides bookselling, envisions getting the store involved in the performing and visual arts. "I'd love to do some free community art events, even if they're not book related," she said. "It's more about making this the heart of the downtown."

Capaldi got her start in bookstores when she was 12, and is eager to bring those years of experience to her colleagues and co-workers. "The idea of being able to talk and share ideas and handsell books has been with me for a very long time. I don't remember specifically having to learn it." --Alex Mutter


Notes
Image of the Day: Party Like It's World Book Night
Hillary Jordan, whose novel Mudbound is one of this year's World Book Night offerings; WBN's Carl Lennertz; Workman's director of library marketing Michael Rockliff; and American Library Association president-elect Barbara Stripling.
The mood was festive last night at the Association of American Publisher's Manhattan offices as Carl Lennertz, the executive director of World Book Night U.S., hosted a reception to thank many of the volunteers and sponsors who made last year's inaugural celebration a success, paving the way for an even more exciting event this April 23. A display table was covered with copies of the 30 books (plus two Spanish-language editions) that will be given away this year--specially printed and on their way to the givers with time to spare.
Many of the attendees singled out for praise received thematically appropriate musical gifts; WBN chair Michael Pietsch, for example, got a vinyl copy of Alex Chilton's first record with Big Star, while FedEx representatives were presented with an album by Quicksilver Messenger Service. --Ron Hogan


BBC Showcases 'America's Best Indie Bookstores'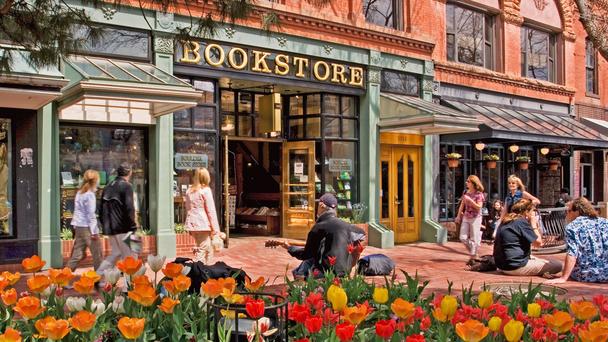 "From a beatnik icon in San Francisco to a Mediterranean-style mainstay in Florida," the BBC showcased "five literary haunts [that] offer more than a good read."


Staff Picks Provide a 'Starting Point to Browsing'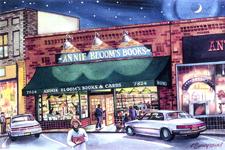 "The real appeal of a small bookstore lies in the personal attention one can expect from its bibliophilic staff," wrote Naomi Sweo, an intern at Hawthorne Books, in her appreciation of Annie Bloom's Books, Portland, Ore., on the publisher's blog. "Annie Bloom's staff is made up of full-time booksellers as well as teachers, students, lawyers, potters, writers, musicians, and parents. The draw of this indie seller can be seen peppered along the shelves; little white scraps of paper highlight the staff's literary recommendations, providing a starting point to browsing."

"They might get changed every ten years, or when something new comes out that one of us is excited about," said Michael Keefe, the store's events coordinator, publicist and CD buyer.


Book Trailer of the Day: The Mermaid of Brooklyn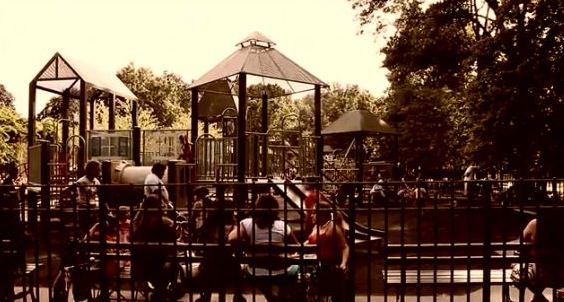 The Mermaid of Brooklyn, a novel about parenthood, by Amy Shearn (Touchstone).


Media and Movies
Media Heat: Mary Higgins Clark on Imus
This morning on Imus in the Morning: Mary Higgins Clark, author of Daddy's Gone a Hunting (Simon & Schuster, $26.99, 9781451668940).

---

Tonight on the PBS special Truth About Exercise: Michael Mosley, co-author of The FastDiet: Lose Weight, Stay Healthy, and Live Longer with the Simple Secret of Intermittent Fasting (Atria, $24, 9781476734941).

---

Tomorrow morning on MSNBC's Morning Joe: Mark Mazzetti, author of The Way of the Knife: The CIA, a Secret Army, and a War at the Ends of the Earth (Penguin Press, $29.95, 9781594204807).

---

Tomorrow morning on Good Morning America: Mark Geragos, co-author of Mistrial: An Inside Look at How the Criminal Justice System Works...and Sometimes Doesn't (Gotham, $27, 9781592407729). He will also appear on CNN's Piers Morgan Tonight.

---

Tomorrow morning on the Today Show: Michael Hainey, author of After Visiting Friends: A Son's Story (Scribner, $26, 9781451676563).

Also on the Today Show: Sara Gottfried, author of The Hormone Cure: Reclaim Balance, Sleep, Sex Drive and Vitality Naturally with the Gottfried Protocol (Scribner, $28, 9781451666946).

---

Tomorrow on KCRW's Bookworm: Sam Lipsyte, author of The Fun Parts (Farrar, Straus & Giroux, $24, 9780374298906). As the show put it: "The brazen, satirical stories in Sam Lipsyte's The Fun Parts incite reactions that run the gamut from anger to outrage to sheer hilarity. Lipsyte talks about being a 'potty mouth' (as one reader once accused him), making poetry out of vile, and how language is reflecting the shifting landscape of contemporary life."

---

Tomorrow on Katie: Glennon Doyle Melton, author of Carry On, Warrior: Thoughts on Life Unarmed (Scribner, $25, 9781451697247).

---

Tomorrow on the Dr. Oz Show: Gwyneth Paltrow, author of It's All Good: Delicious, Easy Recipes That Will Make You Look Good and Feel Great (Grand Central, $32, 9781455522712).
---

Tomorrow night on the Colbert Report: Cass R. Sunstein, author of Simpler: The Future of Government (Simon & Schuster, $26, 9781476726595).


Movies: A Walk in the Woods; Carrie & Great Gatsby Trailers
Richard Linklater "could be headed for A Walk in the Woods." The Los Angeles Times reported that Linklater is expected to helm Bill Bryson's bestseller and "could shoot the independently financed movie as early as this fall, according to Robert Redford, who will produce and star in the film." Nick Nolte will play Katz.

"A Walk in the Woods is the kind of movie that has something to say but can also be really commercial because it's just so funny," Redford said. "It will be nice to get back to doing a comedy."

---

The first trailer for the remake of Carrie "shows the climax Stephen King always wanted you to see," io9 reported, expressing excitement for Kimberly Peirce's film, "which promises to be much truer to the original book.... This trailer contains the first actual footage we've been able to see, and we can already tell this is going to be a much larger scale production." Carrie will be released October 18.

---
"There is probably no bigger (or riskier) question mark this spring than Baz Luhrmann's The Great Gatsby, which has battled a delay and rumors of a troubled production only to nab the opening slot at the Cannes Film Festival," Indiewire reported in featuring a new trailer from the 3D film version of F. Scott Fitzgerald's classic novel that will be released May 10.


Books & Authors
Awards: Oregon Winners; Impac Dublin Literary; Arthur C. Clarke
This year's Oregon Book Awards winners are:

Fiction: Shards by Ismet Prcic (Grove/Atlantic)
Poetry: Fjords Vol. 1 by Zachary Schomburg (Black Ocean)
General nonfiction: The Wrecking Crew by Kent Hartman (St. Martin's)
Creative nonfiction: Crazy Enough by Storm Large (Free Press)
Children's: Drawing from Memory by Allen Say (Scholastic)
Young adult: Blue Thread by Ruth Tenzer Feldman (Ooligan Press)
Drama: Antarktikos by Andrea Stolowitz
Reader's Choice Award: Wild by Cheryl Strayed (Knopf)
Stewart H. Holbrook Literary Legacy Award: Larry Colton
Walt Morey Young Readers Literary Legacy Award: Oregon Battle of the Books

---

Finalists for this year's €100,000 (about US$130,000) Impac Dublin Literary Award, presented annually with the objective of promoting excellence in world literature, have been announced. The winner of one of the world's richest literary awards will be named June 6.

City of Bohane by Kevin Barry
The Map and the Territory by Michel Houellebecq, translated by Gavin Bowd
Pure by Andrew Miller
1Q84 by Haruki Murakami, translated by Jay Rubin and Philip Gabriel
The Buddha in the Attic by Julie Otsuka
The Tragedy of Arthur by Arthur Phillips
Swamplandia! by Karen Russell
From the Mouth of the Whale by Sjón, translated by Victoria Cribb
The Faster I Walk, The Smaller I Am by Kjersti Skomsvold, translated by Kerri A. Pierce
Caesarion by Tommy Wieringa, translated by Sam Garrett

---

The shortlist has been released for the £2,013 (US$3,072) Arthur C. Clarke Award for science fiction literature. A winner will be named May 1 at a ceremony held in partnership with the SCI-FI-LONDON Film Festival. This year's finalists are:

Nod by Adrian Barnes
Dark Eden by Chris Beckett
Angelmaker by Nick Harkaway
The Dog Stars by Peter Heller
Intrusion by Ken MacLeod
2312 by Kim Stanley Robinson


Book Brahmin: Nicci French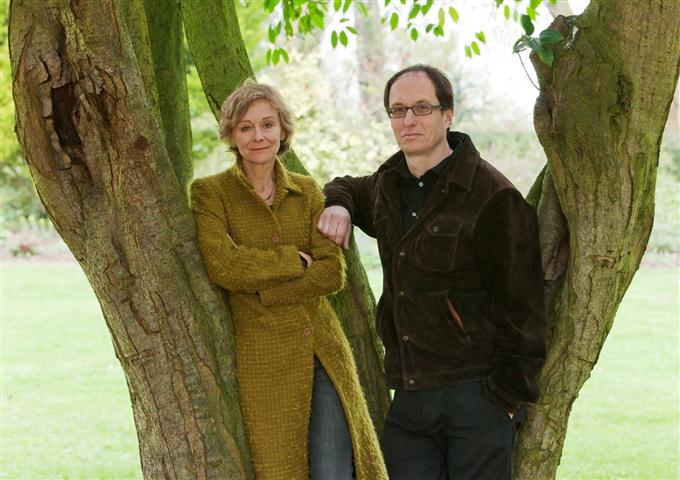 photo: Annemarieke van den Broek
Nicci French is the pseudonym for the writing partnership of suspense authors Nicci Gerrard and Sean French. They are married and live in Suffolk and London, England. Blue Monday was their first book starring psychotherapist Frieda Klein. The second in the series, Tuesday's Gone, is being published this week by Pamela Dorman Books.
On your nightstand now:
Sean French: Oh my God! A Clash of Kings by George R.R. Martin (only 400 pages to go), All Hell Let Loose by Max Hastings (compelling World War II history), Mozart's Letters, Mozart's Life, edited and newly translated by Robert Spaethling (who knew Mozart was a great writer? Well, I didn't), Don Juan by Lord Byron (amazingly funny and compelling), Grand Pursuit: The Story of Economic Genius by Sylvia Nasar (trying to teach myself some economics), How Music Works by David Byrne, John Updike: The Early Stories and quite a few more.
Nicci Gerrard: Willa Cather's beautiful, lonely The Song of the Lark, Elizabeth Bowen's 1930s novel Death of the Heart, Thomas Hardy's Selected Poems (I used to love his novels, now I read and re-read his poems, especially the haunting ones he wrote after the death of his estranged wife) and The Good Food Guide.
Favorite book when you were a child:
SF: Karlsson on the Roof by Astrid Lindgren (an even funnier antihero from the creator of Pippi Longstocking).
NG: Moominland Midwinter by the great Tove Jansson--though I think I love it even more now than I did when I was little. Then I was captivated by its quaint cast of characters and its slightly mysterious story; now that I've read it out loud to my various children over and over again, I think it's one of the great descriptions of death and strangeness and longing.
Your top five authors:
SF: I don't have top authors, I have top books. I would be really sad if I'd missed reading Pride and Prejudice by Jane Austen, Great Expectations by Charles Dickens, Anna Karenina by Leo Tolstoy, Ulysses by James Joyce and In Search of Lost Time by Marcel Proust.
NG: Oh dear. Charlotte Bronte, Virginia Woolf, Charles Dickens, Tolstoy, James Joyce. But that list seems wrong--too obvious. Can I add Marilynne Robinson (Home is the saddest best book I can remember reading) and Per Petterson too, for Out Stealing Horses).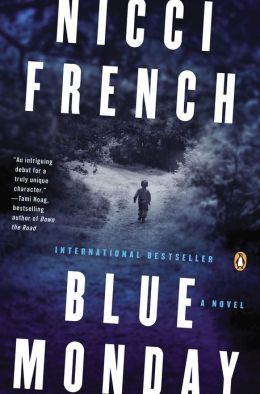 Book you've faked reading:
SF: I've never exactly faked but when I was at university I may have exaggerated my acquaintance with Philip Sidney's Arcadia. God, it was boring.
NG: Well, I can't think of a book I've faked reading but I can think of one I faked not reading--Valley of the Dolls by Jacqueline Susann, which I read when I was about 11 but swore blind to my parents I'd never opened.
Book you're an evangelist for:
SF: The greatest unread book in English is the 18th-century novel Clarissa Harlowe by Samuel Richardson. It's an incredibly compelling account of a woman fighting for her freedom against her family and against a predatory seducer. It suffers from the problem of being significantly longer than War and Peace.
NG: Penelope Fitzgerald's The Blue Flower. Penelope Fitzgerald is not well enough known. She started writing late, and produced a string of lovely novels. This one is her last and her best, a historical novel and a strange and poignant romance--it's at once light-footed and profound, witty and sad. I think it's a work of genius and I've become a zealot in trying to make everyone I know read it. I buy it by the dozen for presents.
Book you've bought for the cover:
SF: Two books captivated me as soon as I saw their covers: Atonement by Ian McEwan (a little girl sitting on stone steps) and Quarantine by Jim Crace (a glowing image of endless desert). But none of it would have mattered if the books hadn't lived up to the covers.
NG: I've bought lots and lots of cookery books for their covers--most recently Claudia Roden's Spain (yellow lemons on a blue background) and Arabesque (scarlet pomegranate against patterned pale bronze), and Isidora Popovic's Popina Book of Baking (buttery berry pie, spilling crumbs, and a dish of thick cream). Sometimes my actual dishes don't look quite so good.
Book that changed your life:
SF: The London Journal by James Boswell. A young Scotsman arrives in 18th-century London and discovers excitement, sex and Samuel Johnson, and writes about them with a completely beguiling office. I read it when I was 20 and suddenly I knew why I was studying literature and that I wanted to write myself.
NG: Doris Lessing's The Golden Notebook: it gave me different ways of thinking about being a woman.
Favorite line from a book:
SF: The moment when, near the end of Joyce's Ulysses, the book's two heroes step out into Leopold Bloom's garden and look up at the night sky: "The heaventree of stars hung with humid nightblue fruit."
NG: John Keats died when he was just 25, of TB. He wrote great poetry but also very wonderful letters, in which his adorableness shines through every sentence. His last letter--written from Italy to his great friend Charles Brown--ends with these words: "I always made an awkward bow." It must be the most poignant, least awkward, gesture of farewell ever.
Book you most want to read again for the first time:
SF: It would be those thrillers that surprised and stunned me and made me want to try something of the same thing myself: The Murder of Roger Ackroyd and And Then There Were None by Agatha Christie, Presumed Innocent by Scott Turow and The Friends of Eddie Coyle by George V. Higgins. I've reread all of them, but you can never quite recapture that initial shock.
NG: The Woman in White by Wilkie Collins: that shivery delight....


IndieBound: Other Indie Favorites
From last week's Indie bestseller lists, available at IndieBound.org, here are the recommended titles, which are also Indie Next Great Reads:

Hardcovers
Criminal Enterprise: A Novel by Owen Laukkanen (Putnam, $26.95, 9780399157905). "CPA Carter Tomlin losses his job but pretends he is still employed. Desperate for funds, he robs a bank. One bank robbery leads to another, and soon he is shooting and terrorizing people. Introduced in Laukkanen's first novel, The Professionals, FBI agent Carla Windermere and Minnesota Investigator Kirk Stevens, team up again. Carla knows that it is Carter doing the robberies, but Carter knows Carla has figured it out and he becomes even more violent and brazen. Laukkanen is the new crime writer on the block!" --Susan Wasson, Bookworks, Albuquerque, N.M.

Being Esther: A Novel by Miriam Karmel (Milkweed Editions, $22, 9781571310965). "Esther's daughter worries about her widowed mother living alone, but Esther resists being 'sent to Bingoville' and prefers living in her familiar north-side Chicago apartment building with its mix of neighbors, including her childhood friend. This is a pitch-perfect portrait of a woman reflecting on her past struggles and joys, meeting each day with zest despite her failing health and memory. A gem!" --Ellen Sandmeyer, Sandmeyer's Bookstore, Chicago, Ill.

Paperback
The Guilty One: A Novel by Lisa Ballantyne (Morrow, $14.99, 9780062195517). "The Guilty One is a profound, heart-wrenching, thought-provoking, must-read. While it is primarily the story of a little boy accused of murder and his lawyer, it is also a mesmerizing study of the three main characters and how they are each affected by horrible events in their past. It is a compelling story that pulls you into the lives of the characters and won't let you leave." --Nancy McFarlane, Fiction Addiction, Greenville, S.C.

For Teen Readers
Strands of Bronze and Gold by Jane Nickerson (Knopf Books for Young Readers, $16.99, 9780307975980). "Red-haired Sophie receives every teen girl's dream--an invitation to go live with her rich, eccentric godfather on a romantic Mississippi estate, where he showers her with dresses, jewelry, and even a white pony. But Monsieur Bernard turns out to be a man with a past. A widower many times over, all his dead wives have one similarity with Sophie--red hair. Nickerson's retelling of the Bluebeard cautionary tale will delight teens--and keep them on the edge of their seats as they follow Sophie's adventures on Wyndriven Abbey and the remarkable group of servants and slaves who teach her valuable lessons about love and courage." --Dominica Plummer, Norwich Bookstore, Norwich, Vt.

[Many thanks to IndieBound and the ABA!]


Book Review
Children's Review: Odd Duck
Odd Duck by Cecil Castellucci, illus. by Sara Varon (First Second/Macmillan, $15.99 hardcover, ages 6-up, 9781596435575, May 2013)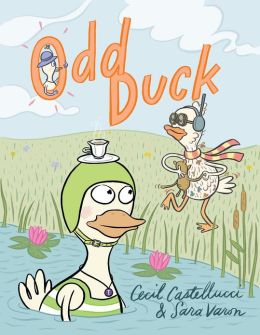 Theodora, the heroine of Odd Duck, is irresistibly quirky.
Her beige bunny slippers, laid out next to her bed, align just so with her webbed feet when she wakes in the morning. She swims with a saucer and cup of rose hip tea balanced on her head to maintain perfect posture. She buys mango salsa for her Duck Food at the grocer's, and borrows dusty volumes from the library ("No one has checked them out in years," says the librarian). Castellucci (The Year of the Beasts) and Varon (Robot Dreams) convey how much Theodora enjoys her life of solitude and order.
When a new neighbor moves in next door, however, he ruffles Theodora's orderly life. She bakes him a cake (that could have come right out of Varon's Bake Sale) and heads over to introduce herself. At first, she's put off by his unorthodox ways: the artwork that litters his lawn and the "terrible screeching that could be music," his dyed feathers and his dirty dishes. Varon drops away the background, indicating the heroine's sense of isolation, as Castellucci pronounces, "She and Chad would not be friends." But then Chad shows Theodora his telescope and the world it unveils, and they discover their shared love of the stars: "Even though they were very different, they felt the same way about most things."
Trouble hits paradise when they overhear three townsfolk whisper, "Odd duck,"; Chad and Theodora each assume they're talking about the other. They give each other the silent treatment until the standoff becomes too much, and they meet halfway between their yards. This is a gentle tale about learning that what other people think of you is their business, and that true friendship cannot be hijacked by the opinions of others. Sometimes the little eccentricities are what we accept most about the people we love. --Jennifer M. Brown
Shelf Talker: Castellucci and Varon leave it to readers to decide which of the two stars of this graphic novel deserves the title nickname--or whether it even matters when it comes to friendship.


Ooops
Overeager ThrillerFest
We were misinformed: ThrillerFest VIII, sponsored by International Thriller Writers, is being held July 11-13, and the gala dinner at which winners of the Thriller Awards will be celebrated takes place July 13, not June 13, as was stated here yesterday.