Shelf Awareness for Monday, December 9, 2013

News
SEC Investigating Barnes & Noble Accounting Problems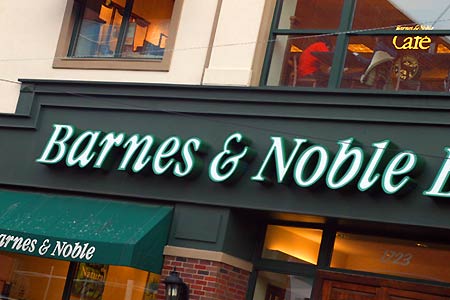 In a Form 10-Q filing with the Securities and Exchange Commission on Thursday, Barnes & Noble revealed that the SEC's New York office is investigating "(1) the Company's restatement of earnings announced on July 29, 2013, and (2) a separate matter related to a former non-executive employee's allegation that the Company improperly allocated certain information technology expenses between its NOOK and Retail segments for purposes of segment reporting." B&N said it was cooperating with the SEC and responding to document requests. Neither B&N nor the SEC has provided details about what is being investigated.

Wall Street reaction was swift. On Friday, the company's stock fell 12%, to $14.43, on higher than usual volume on a day when indexes rose substantially, and several law firms that specialize in suits on behalf of shareholders have indicated they are looking into the matter.

According to the Wall Street Journal, on October 16, the SEC notified B&N that it had begun an investigation into the company's July 29 restatement of earnings for the years ended April 28, 2012, and April 30, 2011. (In that restatement, B&N said that it had "incorrectly overstated certain accruals for the periods prior to April 27, 2013," related to its distribution center.)

The Journal noted that the restatement "reduced Barnes & Noble's reported losses for the two years but didn't change its revenue. For fiscal 2012, the restated loss was $64.8 million compared with the previously reported loss of $68.9 million, while the fiscal 2011 loss was restated to $68.8 million from $73.9 million"--for overstated losses of $4.1 million and $5.1 million, respectively.

John Tinker, an analyst at the Maxim Group, told the paper that the accounting problem is "something you'd like to live without" but that more important is "whether anybody still cares about the Nook. Their pitch is that in order to remain relevant as a bookseller they need to offer the total package, meaning physical books and digital content. If their digital sales are holding up, that makes them a player."

Shareholder law firms Pomerantz Grossman Hufford Dahlstrom & Gross and Johnson & Weaver both announced "investigations" into whether B&N directors and executives violated federal or state laws.


First Tattered Cover Outlet Opens at DIA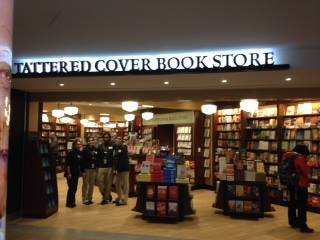 The first of Tattered Cover Book Store's four planned outlets at Denver International Airport opened Friday in the B Concourse, "with the rest of the locations scheduled to have staggered openings throughout the first half of 2014," Airport World reported. The indie bookseller is partnering with Hudson News to take over and rebrand the airport sites.

"For more than 40 years, the Tattered Cover has been a strong Colorado brand and a literary icon," said Kim Day, head of the airport. "Through a unique licensing agreement, we are pairing a successful national airport operator, Hudson Group, with a beloved local brand."


Miles Books Doubles Its Size
Miles Books, Highland, Ind., has expanded into space it formerly shared with another shop and has more than doubled its square footage, to 2,800, the Northwest Indiana Times reported.

The new and used bookstore's specialties include the Civil War, military history and philosophy. The store also does book repairs, book appraisals and has an area where "crafters, collectors and artisans can rent booth space to sell their wares," the paper said.

Jim Roumbos, who owns the store with his wife, Diane, said that the expansion and remodeling has changed the feel of the store. "It was a warehouse setting, now it's more like a library."

Roumbos believes print will not disappear anytime soon: "Approximately three to four years ago the thinking was that the book would become obsolete, but as time went on people realized there is a place for both."


Obituary Note: Michael Kammen, Colin Wilson
Pulitzer Prize-winning historian Michael Kammen, "whose scholarly aim was no less than the illumination of the collective American psyche" but whose books, essays and criticism "were noteworthy for remaining accessible to the general reader," died November 29, the New York Times reported. He was 77.
---
Colin Wilson, whose best-known book, The Outsider, published in 1956, attempted "to map a single, negotiable path of mysticism from the span of recent western art and philosophy," died December 5, the Guardian reported. He was 82.


Notes
Image of the Day: 'Proudly Independent and Drone-resistant'
She added that the store is also using the drone "to highlight the fact that 95% of the books we order every day are in the store the next day around noon and the whole experience for our customer is bracketed by delightful exchanges with real human beings every step of the way."


Happy 80th Birthday, Haslam's Book Store!
Congratulations to Haslam's Book Store, St. Petersburg, Fla., which celebrated its 80th birthday yesterday, with several speakers discussing their experiences with the store and the Haslam family as well as the store's contribution to the community--accompanied by complimentary cake.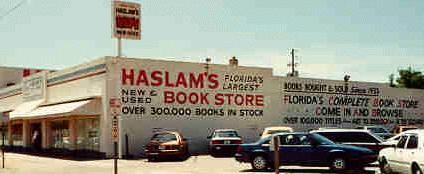 Noting that the 30,000-square-foot new and used bookstore has undergone only one expansion since moving 50 years ago, co-owner Ray Hinst told Creative Loafing Tampa, "We just keep doing what we're doing. People like continuity… We've always wanted to provide a place where someone who likes books can come and find something for them--regardless of taste, age and your economic status. There is truly something for everybody, and that's something we'd like to continue for another 80 years."

Asked about the place of printed books in the modern world, he added, "This is the media we have used to communicate our history, our morals, our ethics, our philosophy, our lessons, our science and our technology for five centuries. That's a big deal. There's something about the way the media works. You can carry it with you. You can read it in low light, and it doesn't run out of batteries."

Haslam's was founded by John and Mary Haslam, who were succeeded by their son, Charles, and his wife, Elizabeth. (Charles, aka the Bookman, was an ABA president, and he and Elizabeth were regular teachers at ABA Bookseller Schools.) The store is now owned by Hinst and his wife, Suzanne--Charles and Elizabeth's daughter--and the fourth generation of the family are involved, too.


St. John's College Bookstore's Classic Approach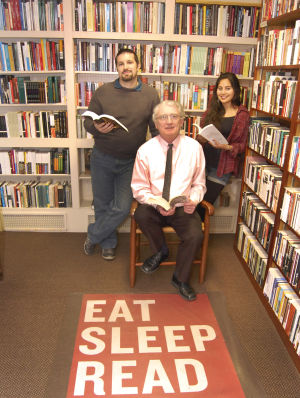 Manager Robin Dunn flanked by booksellers Chris Abell and Fran Bravo. (photo: Wendy Winters)
The Capital Gazette profiles St. John's College's bookstore, Annapolis, Md., which, in keeping with the school's emphasis on the classics, sells no textbooks. The largest section in the shop is fiction, the paper wrote, "From Robert Graves to Harry Potter. There are sections devoted to science, mathematics, art, anatomy, French novels, Greek dictionaries and philosophy. One section is devoted to Shakespeare."

In his classically dry style, manager Robin Dunn explained to the paper the requirement for an author to be included for sure in the inventory of 22,985 titles: "They have to be actively dead." The store also sells school souvenirs, hoodies and mugs.

The St. John's bookstore has revenues of $350,000-$450,000 a year, and is staffed, besides Dunn, by eight part-time employees who are all St. John's students.


Libraries as Works of Art in Scotland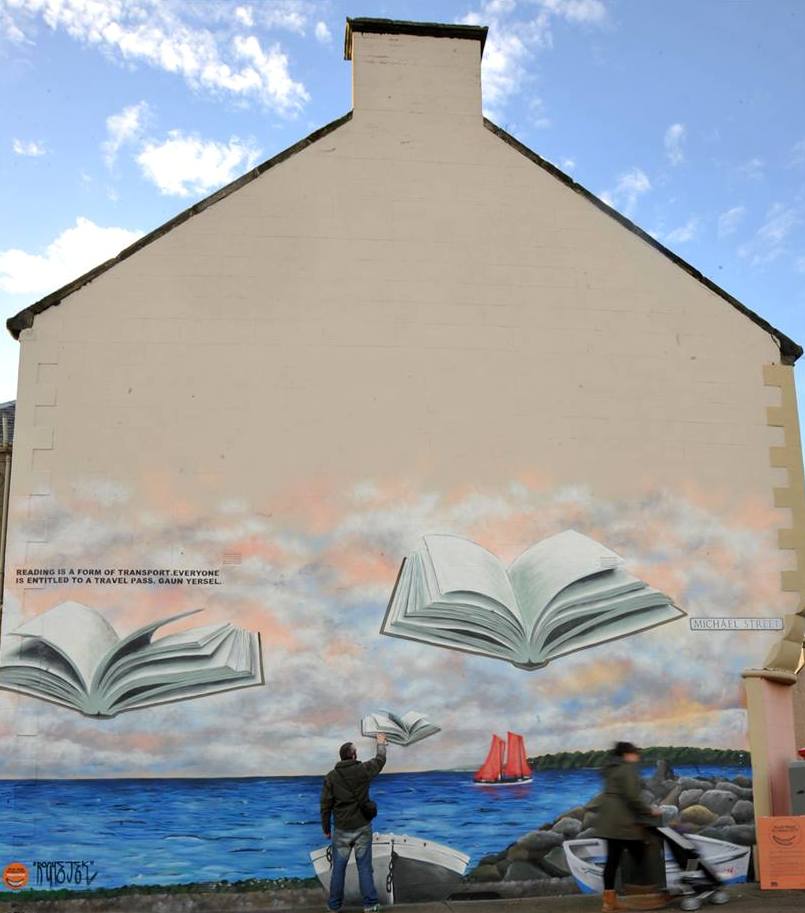 photo: George McCluskie
To celebrate Book Week Scotland, public art installations have been unveiled at libraries across the country, BBC News reported.


Acknowledging an Indie: Read It Again Books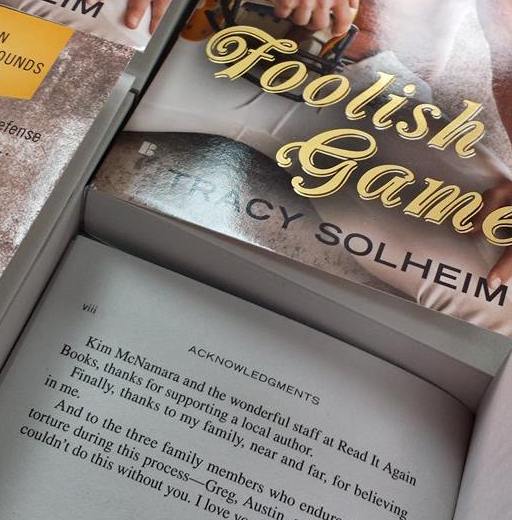 From Kim McNamara, owner of Read It Again Books, Suwanee, Ga.:
"One of our local authors mentioned us in the acknowledgments of her new book. Her name is Tracy Solheim and her second book, which just came out December 3, is called Foolish Games. Tracy is published by Penguin and has a growing following. She's a very sweet lady and it was really kind of her to mention us. We've hosted both of her release parties. We've been handselling the heck out of her. Tracy wrote: 'Kim McNamara and the wonderful staff at Read It Again Books, thanks for supporting a local author.' "


Milnes to Head Brand Management at Running Press
Effective this Wednesday, Margaret Milnes is joining the Running Press marketing department in the newly created position of senior director of brand management. She will be responsible for developing and coordinating growth strategies for brands and business lines at Running Press, including the Mini Editions/Kits, the Doodle Books, Peanuts, Seventeen Magazine Ultimate Guides, John Deere and Pajanimals. She will also be responsible for acting as liaison with the many licensors that partner with Running Press.
For the last three years, Milnes has been a brand strategy and sales development consultant, developing brand strategies for children's properties at Random House, Kids Can Press, Room to Read and others. Before that, she worked at MTVN for almost 10 years, leading creative and business development of licensed print and social expression business for Nickelodeon and Comedy Central. She also worked at Disney Press/Hyperion Books and was a buyer for the Doubleday Book and Music Clubs.


Book Trailer of the Day: More Than Money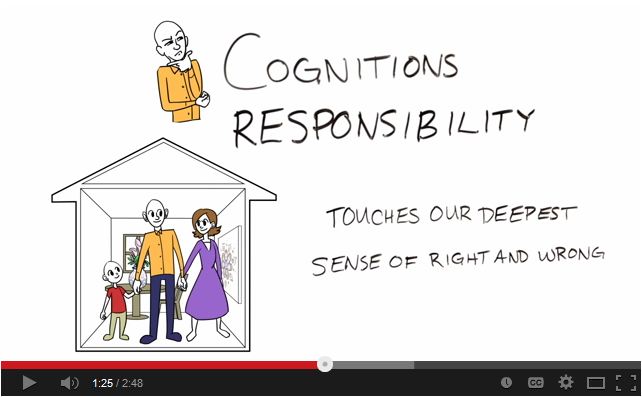 More Than Money: Five Forms of Capital to Create Wealth and Eliminate Poverty by Paul C. Godfrey (Stanford Business Books), a whiteboard animation outlining the foundation of self-reliance.


Media and Movies
Media Heat: Delia Ephron on Fresh Air
This morning on Fox & Friends: Dick Cheney, co-author of Heart: An American Medical Odyssey (Scribner, $28, 9781476725390). He will also appear today on Fox-TV's Cavuto.

---

Today on Fresh Air: Delia Ephron, author of Sister Mother Husband Dog: Etc. (Blue Rider Press, $25.95, 9780399166556).

---

Today on NPR's Diane Rehm Show: Gregg Easterbrook, author of The King of Sports: Football's Impact on America (Thomas Dunne Books, $25.99, 9781250011718).

---

Today on the View: Clinton Kelly, author of Freakin' Fabulous on a Budget (Gallery, $26, 9781476715520).

---

Tonight on the Colbert Report: David Keith, author of A Case for Climate Engineering (Boston Review Books/MIT Press, $14.95, 9780262019828).

---

Tomorrow on Fox Business: Howard G. Buffett, author of 40 Chances: Finding Hope in a Hungry World (Simon & Schuster, $26, 9781451687866).

---

Tomorrow on Fox's Kelly File: Matthew Lysiak, author of Newtown: An American Tragedy (Gallery, $25.99, 9781476753744).

---

Tomorrow on PBS Newshour: Mark Halperin, co-author of Double Down: Game Change 2012 (Penguin Press, $29.95, 9781594204401).

---

Tomorrow night on the Late Show with David Letterman: Billy Crystal, author of Still Foolin' 'Em: Where I've Been, Where I'm Going, and Where the Hell Are My Keys? (Holt, $28, 9780805098204).


TV: Downton Abbey Tea Food Truck, 'Spoilerish' Clip
If you haven't seen Season 3 of Downton Abbey yet and are spoiler-averse, stop reading now.

PBS is launching a tea food truck this week, "bringing a wee taste of the U.K." to New York City's streets to promote Season 4 of the series, which premieres January 5 in the U.S. Gothamist reported that the truck "offers gratis tea and biscuits, doled out by servers dressed in period garb; sadly, we don't think that means Mr. Carson. They're also offering photos ops with a picture of Highclere Castle, which serves as the setting for the show's noble family drama. It won't make you a member of the Crawley clan, but it could make for a fun holiday card!"

In the "mild spoiler alert" category, Deadline.com featured a teaser with "a glimpse of Shirley MacLaine in her return as Cora's mother Martha Levinson, and of Paul Giamatti as Cora's brother Harold. While not terribly spoilerish, those who've seen nothing of the fourth season may want to think twice before clicking play."


Books & Authors
Awards: Bord Gáis Energy Irish Book of the Year
Michael Harding won the Bord Gáis Energy Book of the Year award for Staring at Lakes: A Memoir of Love, Melancholy and Magical Thinking, which was chosen by public vote from the list of category winners announced at the recent Bord Gáis Energy Irish Book Awards.


Book Review
Review: The Accidental Universe: The World You Thought You Knew
The Accidental Universe: The World You Thought You Knew by Alan Lightman (Pantheon, $24 hardcover, 9780307908582, January 14, 2014)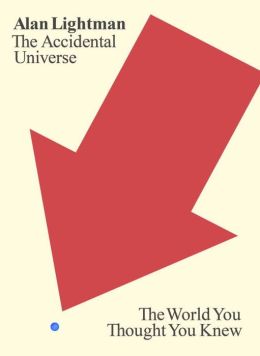 As he's demonstrated in highly original novels like Einstein's Dreams and Mr g, Alan Lightman possesses the mind of a theoretical physicist and the soul of an artist. Those qualities animate each of the seven elegant essays of The Accidental Universe, as he enlightens us about the "many universes within our one universe, some visible and some not."
There's no better example of Lightman's ability deftly to reconcile the two sides of his intellectual heritage than "The Spiritual Universe." He's a self-described atheist, though not of the Richard Dawkins fire-breathing variety. Indeed, he's critical of Dawkins's "wholesale dismissal of religion and religious sensibility." Despite his lack of belief, Lightman argues that there is "room for both a spiritual universe and a physical universe," and that science and religion share a "sense of wonder." Another essay, "The Temporary Universe," begins with a description of the pain he experiences on the day of his daughter's wedding as he muses about the swift passage of time and ends with a description of the cereus, a plant that blossoms for only one summer night, "as delicate and fleeting as a life in the universe," wrapping the affecting stories around a wistful meditation on our mortality. At the book's end, "The Disembodied Universe" reveals the scientist's dismay at how, through technology, we have "marginalized our direct sensory experience."
For the less scientifically minded, the title essay may offer some challenges. In it, while expounding on the notion of the multiverse--the idea that our universe is only one of many and our survival here likely nothing more than a happy accident--he introduces abstruse concepts like dark energy and the anthropic principle. "The Symmetrical Universe," which describes the Higgs boson subatomic particle, is at times heavy going. But before the humanists among us flounder too badly, the essay morphs into a lovely discussion of our appreciation for symmetry, illustrated by Lightman's description of why each cell of a honeycomb is a nearly perfect hexagon and by his discussion of an old family photograph.
While Lightman hopes "there will always be an edge between the known and the unknown," he offers intriguing glimpses of how the gulf we too often perceive between science and the rest of life might be bridged. A good start would see us opening our minds and allowing the expansive, generous intellect of someone like him to show us the way. --Harvey Freedenberg
Shelf Talker: Novelist and theoretical physicist Alan Lightman bridges art and physics in these seven smart and lively perspectives on our world.