BAM Fourth Quarter: Sales Slip, Net Income Jumps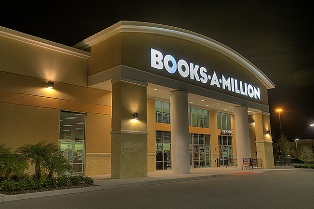 Revenues at Books-A-Million in the fourth quarter ended February 1 fell 3.7%, to $157.9 million, compared to the same period a year earlier, and net income rose 38.2%, to $11.2 million. For the year ended February 1, revenues fell 5.6%, to $470.3 million, and the company had a net loss of $8.7 million, compared to net income of $2.6 million the previous year.

Sales at stores open at least a year fell 1.8% in the fourth quarter, and fell 6.8% for the year.
Books-A-Million CEO and president Terrance G. Finley commented: "We were pleased with our performance in the fourth quarter. We saw our core book business improve from the trends we experienced earlier in the year driven by a strong lineup of new titles. Our new business initiatives also performed well, supported by consumer enthusiasm in pop culture, movies and media. Our team executed our plan admirably despite the challenges presented by the weather in both December and January."
In conference call comments to analysts (via SeekingAlpha), Finley added the company continued in the quarter to see "a strengthening marketplace for physical book" helped by "arguably one of the strongest publishing schedules seen in recent years from great commercial fiction to thought-provoking nonfiction; it was a lineup that included something for everyone. On the adult side, bestselling titles included Charles Krauthammer's Things That Matter; Bill O'Reilly's Killing Jesus; and new fiction from John Grisham, Nicholas Sparks and Stephen King."
Finley added that despite bad weather in February in much of the country, "we're cautiously optimistic the improved sales trend in the bookstore will continue. And while the publishing schedule is relatively modest, we still have a solid lineup of books to work with and a strikingly book rich media environment with several film and television tie-ins to help drive sales."
BAM operates 256 stores in 33 states and the District of Columbia, owns Yogurt Mountain Holding, a retailer and franchisor of self-serve frozen yogurt stores with 43 locations, and develops and manages commercial real estate investments through its Preferred Growth Properties subsidiary. During the quarter, BAM opened two superstores, five traditional stores and closed two superstores. This year, the company closed four stores in trade areas in which it no longer operate other locations.
---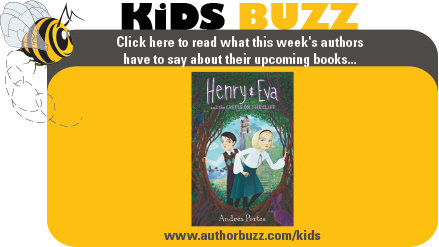 ---