Shelf Awareness for Monday, April 7, 2014

Quotation of the Day
Finding an Indie Bookshop Is 'Like Running into an Old Friend'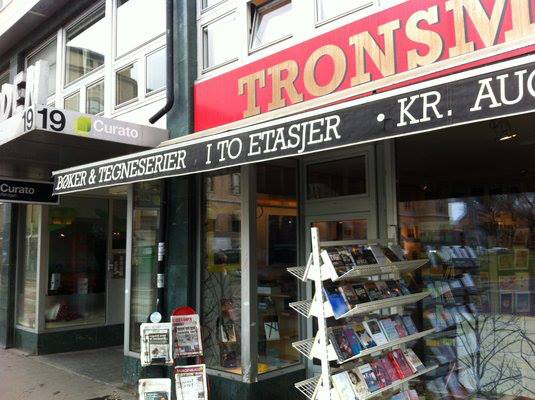 "There are times when I'm traveling, and feeling exhausted by the strangeness of a place, when the appearance of a bookstore with literature in a language I can read makes all the difference. An hour or two browsing the shelves is like running into an old friend on the street in a foreign city."


News
Edgartown Books in Mass. to Expand Cafe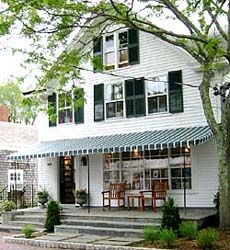 Edgartown Books, Edgartown, Mass., on Martha's Vineyard has won approval from town selectmen for an all-alcohol license for its soon-to-be expanded cafe. The Vineyard Gazette reported that owners Jeffrey and Joyce Sudikoff, who purchased the bookstore in 2012, have bought a former law office behind the building and are turning it into a kitchen and service area. The new cafe will offer breakfast, as well as sandwiches and salads for lunch and dinner.

Edgartown Books' attorney Sean Murphy told the selectmen that the owners "feel that it should be a gathering place for people in town," and the purpose of the alcohol license is "just to enhance the experience of people coming to the coffee shop." The project still requires approval from the board of health and the building inspector.


Watchung Booksellers in N.J. Plans Expansion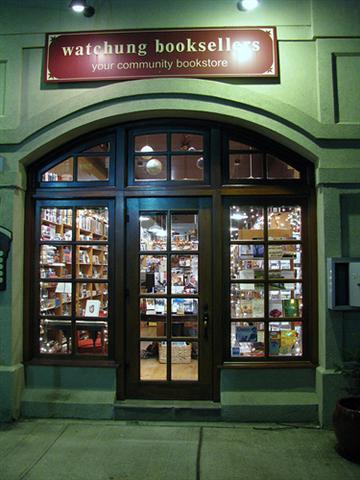 Pending town permits and a lease signing, Watchung Booksellers, Montclair, N.J., is planning to expand by opening a wall to a front-room space and café that it will lease from Tiny Elephant, a café and catering company.
Emphasizing that it's early in the process, owner Margot Sage-EL said, "We're looking forward to having a little more breathing room and having a more social space to support all the community mingling and socializing that goes on here." The new space would be about 300 square feet. Sage-EL said, too, that she hopes the store "can nudge into their little cafe area for events."


Kobo Begins Issuing DOJ E-book Pricing Suit Credits
Kobo has started issuing credits to customers as part of the e-book agency model collusion settlement, joining Amazon and Barnes & Noble. Customers who purchased e-books between April 1, 2010, and May 21, 2012, are entitled to a credit of $3.17 for each New York Times bestseller and 73 cents for any other e-books. Good E-Reader reported that "the e-mails are not sent out all at once and will be dispatched during the next week."

Kobo's message to customers notes that "this credit results from the Settlements reached with publishers Hachette, HarperCollins, Simon & Schuster, Macmillan, and Penguin in antitrust lawsuits filed by the State Attorneys General and Class Plaintiffs about the price of electronic books ('E-books').... We are happy to inform you that the Court in charge of these cases has approved the Settlements."


McCarthy, Shatzkin Form Logical Marketing Agency

Peter McCarthy and Mike Shatzkin have formed a new venture, the Logical Marketing Agency, a digital marketing services-provider for publishers and authors that offers, they say, "a range of title- and author-optimization and research options at prices scaled to fit publishing budgets."

McCarthy has more than two decades experience in book publishing digital marketing at the Reader's Catalog, the New York Review of Books, Penguin and Random House. Shatzkin is founder and CEO of the Idea Logical Company, a consultancy, and with Michael Cader runs the Publishers Launch Conferences. He also has a blog, the Shatzkin Files, and began his career in books more than 50 years ago on the sales floor of New York City's legendary Brentano's Bookstore.

Logical Marketing has already done projects for many large and small publishers, in the U.S. and U.K., several authors, and two of New York's major literary agencies as well as niche agencies, over the past six months.


Obituary Note: Peter Matthiessen
Peter Matthiessen, who wrote more than 30 books and was co-founder of the Paris Review, a naturalist, explorer, Buddhist teacher and political and environmental activist in his spare time, died on Saturday. He was 86 and had been ill with leukemia.
Matthiessen won the National Book Award three times, twice in nonfiction for The Snow Leopard (in two categories) and once in fiction for Shadow Country, which was originally published in longer form as a trilogy, Killing Mr. Watson, Lost Man's River and Bone by Bone.
"Peter was a force of nature, relentlessly curious, persistent, demanding--of himself and others," his literary agent, Neil Olson, said. "But he was also funny, deeply wise and compassionate."
Matthiessen's last book, In Paradise, is being published by Riverhead Books tomorrow. Riverhead described it as "a novel inspired by a profound experience Matthiessen underwent as a participant in a Zen meditation retreat at Auschwitz in the 1990s, In Paradise is a powerful and uncompromising exploration of the legacy of evil and our unquenchable, imperfect desire to wrest good from it."
Riverhead publisher Geoff Kloske commented: "We are deeply honored to be custodians of Peter's final, characteristically bold work of art." He noted that with the publication of In Paradise, Matthiessen was reunited with editorial director Rebecca Saletan, who worked with him on several books since the early 1980s.
The New York Times has a lengthy obituary as well as a feature about Matthiessen in yesterday's magazine section that was printed before his death.
Correction: The obituary note about Peter Matthiessen mistakenly said he was the only author who has won more than one National Book Award. William Faulkner and Philip Roth have also won more than one National Book Award.


Notes
Image of the Day: Celebrating Changing Hands' 40th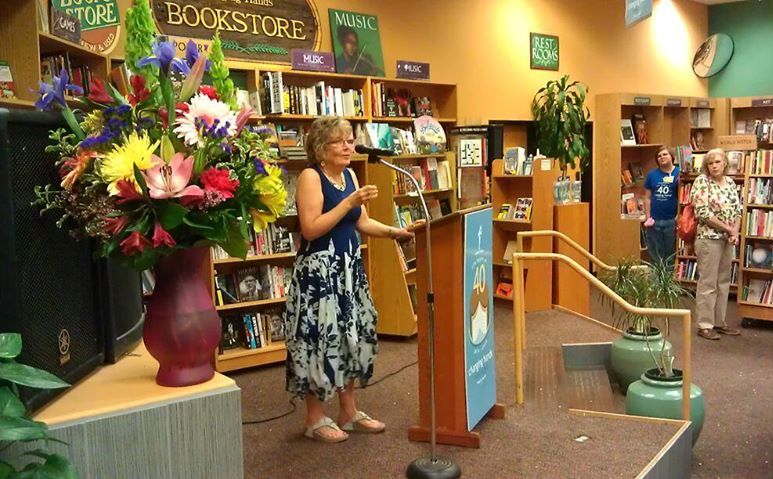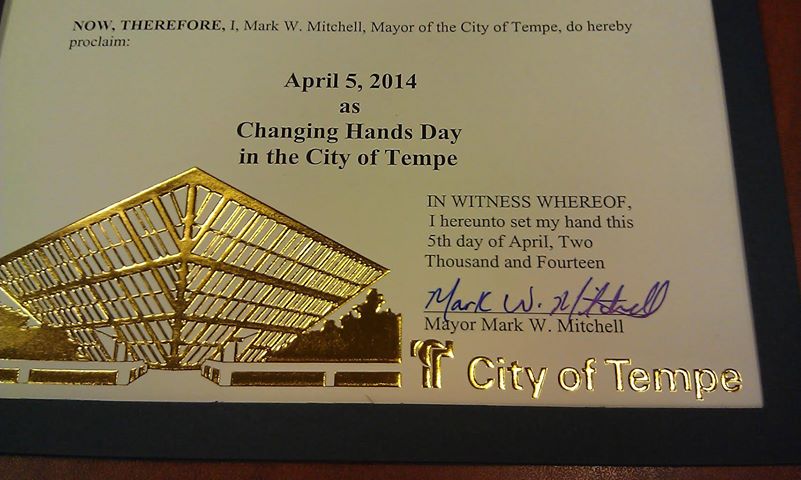 Saturday was officially Changing Hands Day in Tempe, Ariz., as designated by the city's mayor, in honor of the bookstore's 40th birthday. At the all-day celebration at the store, co-owner Gayle Shanks offers a toast to friends and customers.


Cool Idea of the Day: A Bookseller's Birthday Present
The day before her birthday on April 3 last week, Kathleen Caldwell, owner of A Great Good Place for Books in Oakland, Calif., posted on Facebook that what she really wanted was for all of her friends to come in to the store and "buy themselves that book they've been dying to read."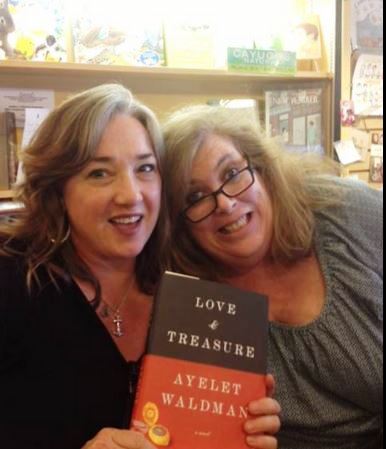 Owner Kathleen Caldwell (r.) with customer Cathy Johnston.
"When you get to a certain age, you don't need or want any presents," explained Caldwell. "And then I got to thinking that I was going to be in the store on my birthday anyway, and what I really wanted was to see everyone I love, so I posted the invitation on Facebook."
The result: A Great Good Place for Books doubled its sales for a normal Thursday, and Caldwell said that people also came in on Friday and through the weekend to buy books for her birthday. "They kept saying, 'We're doing what we were told,' " Caldwell said. Some customers even sent in their friends who hadn't seen the Facebook post.
Caldwell and her staff started posting birthday pictures with birthday customers on Facebook and on a wall in the store. Caldwell was, she said, blown away by the birthday response from her community. A Great Good Place for Books is a 1,800-sq.-ft. gem in the middle of Montclair Village, a popular shopping area in Oakland. Shoppers refer to A Great Good Place for Books as "the Cheers of bookstores"--where Caldwell knows everybody's name. --Bridget Kinsella


Fundraising to 'Build a Bigger and Better Chapter2Books'

Brian and Sue Roegge, co-owners of Chapter2Books, Hudson, Wis., are in the midst of an indieGoGo fundraising campaign to help "build a bigger and better Chapter2Books in our new location."

Chapter2Books was forced to move earlier this year, and now, after finding a new location, the goal is to "make our new and bigger space even better. Some of the ways are through increased inventory, outreach and advertising about our events and book clubs, etc. We want to be able to offer online sales, a move that requires increased administrative costs, and we also want to hire at least two interns this summer to focus on outreach to schools and help with children's programming."

One of the highlights of the spring for Chapter2Books will be Indies First Storytime Day on May 17, when Kate DiCamillo, who spearheaded the initiative with a letter to fellow authors, comes to the bookstore to read.


Family Trip Tip: 'Vacation in a Bookstore'
"Independent booksellers, including those dedicated to children's literature, span the country and offer ways for families to share time together and add the perfect book to vacation fun," Family TravelFiles.com noted reported in showcasing "the best book spots for children's literature in the U.S."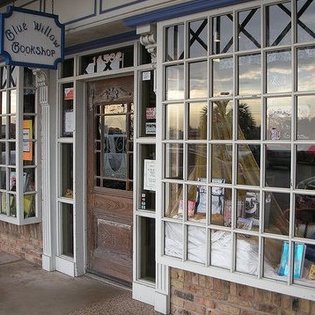 Tattered Cover Book Store, Denver, Colo. ("a cathedral for books and lovers of books with nooks, alcoves and comfortable antique furnishings meant to be used with a good book"), Barefoot Books, Concord, Mass. ("a friendly, engaging place where parents or grandparents can share big ideas with young minds"), Books of Wonder, New York City ("no urban family adventure in NYC would be complete without a stop for a book and a cupcake"), Blue Willow Bookshop, Houston, Tex. ("they know how to create literary family fun and present ways to connect books to real life"), Reading Reptile, Kansas City, Mo. ("a little piece of book heaven for all ages with engaging ideas and tempting books at every turn") Booktenders' Secret Garden Children's Bookstore, Doylestown, Pa. ("they know children's books and love to suggest book pairings which will inspire not just a child but an adult companion to share reading time") and Taylor Books, Charleston, W.Va. ("a bookseller with a passion for not just the printed page but also the arts").


BEA 2014: Sign Up for Some Great Bookseller Events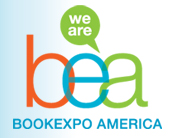 Among the programs at BookExpo America in May offered by the ABA and the ABC Children's Group are several events with limited space that booksellers must sign up for in advance:

Celebration of Bookselling and Author Awards Lunch on Thursday, May 29, 12:15-1:45 p.m.
Featuring the presentation of the Indies Choice Book Awards and the E.B. White Read-Aloud Awards. Up to three booksellers from ABA member stores can register for free by May 9.

Meet the Editor Gatherings on Wednesday, May 28, 8:45 a.m.-11:30 a.m.
ABA member booksellers will be escorted in groups of 10-12 to publisher offices for 75-90 minute meetings on the "philosophy and process of book editing." Departs from the Grand Hyatt at 42nd Street or booksellers can arrange their own transportation.

One-on-One Publisher Meetings on Saturday, May 31, 10 a.m.-noon.
ABA member bookstore owners and managers will have one-on-one meetings with up to 11 publishing executives in a "speed-dating" format at the Javits Center. Must register for editor and publisher meetings separately by May 5.

ABC/CBC Illustrator Studio Tours on Wednesday, May 28, 11 a.m.-5 p.m.
Up to two booksellers from each ABC Children's Group member business will visit up to three illustrator studios (including those of Sophie Blackall, Peter Sis, Brett Helquist and Paul Zelinsky) in groups of four to six. Cost: $34.99.

ABC/CBC Speed Dating Lunch With Children's Authors on Friday, May 30, 12:15 p.m.-1:45 p.m.
Up to two booksellers from each ABC Children's Group member business will have lunch with more than a dozen children's book authors, including Michelle Knudsen, Jessica Day George, Mick Curato and Jeffrey Brown, who will be pitching new projects. Cost, including lunch: $24.99.

ABC/CBC Tea With Children's Authors and Illustrators on Friday, May 30, 3:30-4:45 p.m.
Up to two booksellers from each ABC Children's Group member business may have tea with two children's authors or illustrators (preferences selected during registration), including Jon Scieszka, Daniel Handler, Andrea Davis Pinkney. Cost: $19.99.

For more information and to register, click here.


Book Trailer of the Day: Haiti Glass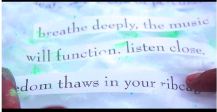 Haiti Glass, a collection of verse and prose by Lenelle Moïse (City Lights Publishers).


Media and Movies
Media Heat: Matt Taibbi on the Daily Show
This morning on the Today Show: Marlo Thomas, author of It Ain't Over . . . Till It's Over: Reinventing Your Life--and Realizing Your Dreams--Anytime, at Any Age (Atria, $27, 9781476739915).

---

This morning on CBS This Morning: Paul Stanley, author of Face the Music: A Life Exposed (HarperOne, $28.99, 9780062114044).

---

Today on the View: Carla Hall, author of Carla's Comfort Foods: Favorite Dishes from Around the World (Atria, $29.99, 9781451662221).

---

Today on NPR's Diane Rehm Show: Gail Caldwell, author of New Life, No Instructions: A Memoir (Random House, $23, 9781400069545).

---

Today on Fresh Air: Bart Ehrman, author of How Jesus Became God: The Exaltation of a Jewish Preacher from Galilee (HarperOne, $27.99, 9780061778186).

---

Today on Dr. Oz: Eve Schaub, author of Year of No Sugar: A Memoir (Sourcebooks, $14.99, 9781402295874).

---

Today on Tavis Smiley: Michael Levi, author of The Power Surge: Energy, Opportunity, and the Battle for America's Future (Oxford University Press, $27.95, 9780199986163).

---

Tonight on the Daily Show: Matt Taibbi, author of The Divide: American Injustice in the Age of the Wealth Gap (Spiegel & Grau, $27, 9780812993424).

---

Tonight on the Colbert Report: Edward Frenkel, author of Love and Math: The Heart of Hidden Reality (Basic, $27.99, 9780465050741).

---

Tomorrow morning on Fox & Friends: Russell Gold, author of The Boom: How Fracking Ignited the American Energy Revolution and Changed the World (Simon & Schuster, $26, 9781451692280).

---

Tomorrow on NPR's Diane Rehm Show: Scott Eyman, author of John Wayne: The Life and Legend (Simon & Schuster, $32.50, 9781439199589).

---

Tomorrow on the View:

Carol Leifer, author of How to Succeed in Business Without Really Crying (Quirk Books, $19.95, 9781594746772). She will also appear on Bravo's Watch What Happens Live.
Bob Saget, author of Dirty Daddy: The Chronicles of a Family Man Turned Filthy Comedian (It Books, $26.99, 9780062274786).
Holly Peterson, author of The Idea of Him: A Novel (Morrow, $14.99, 9780062283108).

---

Tomorrow on Dr. Oz: Russell Simmons, co-author of Success Through Stillness: Meditation Made Simple (Gotham, $20, 9781592408658).

---

Tomorrow night on the Colbert Report: Jane Goodall, author of Seeds of Hope: Wisdom and Wonder from the World of Plants (Grand Central, $30, 9781455554492).

---

Tomorrow night on the Late Show with David Letterman: Rob Lowe, author of Love Life (Simon & Schuster, $27, 9781451685718).

---

Tomorrow night on Last Call with Carson Daly: Judy Greer, author of I Don't Know What You Know Me From: Confessions of a Co-Star (Doubleday, $25.95, 9780385537889).


TV: The Normal Heart; Cumberbatch in Richard III
A new teaser trailer has been released for The Normal Heart, adapted for HBO by Larry Kramer from his Tony award-winning play exploring the onset of the HIV-AIDS crisis in New York City during the early 1980s. Entertainment Tonight reported that Ryan Murphy (Glee, American Horror Story) "tackles his most dramatic and emotional project to date" in the TV movie, which features Mark Ruffalo, Julia Roberts, Matt Bomer, Taylor Kitsch and Jim Parsons. The Normal Heart debuts May 25.

---

Benedict Cumberbatch "will trade his kingdom for a horse" in a new BBC2 adaptation of Shakepeare's Richard III. Deadline.com reported that the telefilm will be executive produced by Sam Mendes, produced by Rupert Ryle Hodges (Downton Abbey), written by Ben Power and directed by Dominic Cooke, former artistic director of the Royal Court Theatre.

"I can't wait to work with Dominic Cooke again to bring this complex, funny and dangerous character to life," said Cumberbatch, who will play Hamlet on stage in 2015.


Books & Authors
Awards: Minnesota Book Winners
Winners were honored Saturday for the Minnesota Book Awards, a project of the Friends of the Saint Paul Public Library, in consortium with the Saint Paul Public Library and the City of Saint Paul. This year's recipients are:

Children's literature: Moo! by David LaRochelle and Mike Wohnoutka (Walker Books for Young Readers)
General nonfiction: The Nazi and the Psychiatrist: Hermann Göring, Dr. Douglas M. Kelley and a Fatal Meeting of Minds at the End of World War II by Jack El-Hai (PublicAffairs)
Genre fiction: Tamarack County by William Kent Krueger (Atria)
Memoir/creative nonfiction: Prairie Silence by Melanie Hoffert (Beacon)
Minnesota: Modern Spirit: The Art of George Morrison by Kristin Makholm (University of Oklahoma Press)
Novel & short story: The Peripatetic Coffin and Other Stories by Ethan Rutherford (Ecco)
Poetry: Black Aperture by Matt Rasmussen (Louisiana State University Press)
Young people's literature: Sex & Violence by Carrie Mesrobian (Carolrhoda Lab/Lerner Publishing Group)
Kay Sexton Award: Mark Vinz
Book Artist Award: Fred Hagstrom
Hognander Minnesota History Award: Gwen Westerman and Bruce White


Book Brahmin: James Franco
photo: Anna Kooris
James Franco is an actor, director, writer and visual artist. He is the author of two works of fiction, Palo Alto and Actors Anonymous, and one work of nonfiction, A California Childhood. His debut poetry collection is Directing Herbert White (just published by Graywolf Press). Franco is currently appearing on Broadway in a production of Of Mice and Men with Chris O'Dowd. He lives in New York City and Los Angeles.
On your nightstand now:
Blood Meridian by Cormac McCarthy and Metaphysical Dog by Frank Bidart--both books of ruthless searching inside the human heart, albeit through very different approaches. McCarthy explores the endless drive for destruction in man, while Bidart explores the noble side of love through poetry on the edge.
Favorite book when you were a child:
Cannery Row by John Steinbeck. I love community, and this idealized portrait of Northern California, near where I grew up, has lived inside me ever since. I think my American Dream is to have friends like Doc and Mack and the boys and live by the seaside.
Your top five 11 authors:
Cormac McCarthy, Frank Bidart, Tony Hoagland, William Faulkner, John Steinbeck, Herman Melville, Miguel de Cervantes, Jorge Luis Borges, Vladimir Nabokov, John Cheever and Raymond Carver.
Book you've faked reading:
Infinite Jest by David Foster Wallace.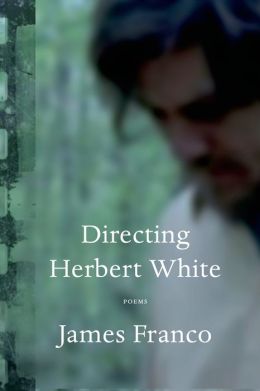 Books you're an evangelist for:
A Supposedly Fun Thing I'll Never Do Again by David Foster Wallace: I love Wallace's essays more than his fiction. His obsessiveness funneled into research can make any subject a deep religion: a carnival, a cruise, even tennis. Jesus' Son by Denis Johnson: the pithy, drug-inflected pride is hypnotic. Johnson describes a horrible world of addiction and death that I strangely want to inhabit because his renderings are so magical.
Book you've bought for the cover:
Sex by Madonna.
Books that changed your life:
Moby-Dick by Herman Melville, East of Eden by John Steinbeck, Reality Hunger by David Shields and In the Western Night by Frank Bidart.
Favorite line from a book:
"--Hell came when I saw/ MYSELF.../ and couldn't stand/ what I see..." --from "Herbert White" by Frank Bidart
Book you most want to read again for the first time:
Pale Fire by Vladimir Nabokov: with this book, Nabokov opened the world of interactive fiction that has influenced video games, movies, Internet videos, etc.--the whole postmodern universe.
Books that have influenced your writing:
Golden State by Frank Bidart, Metaphysical Dog by Frank Bidart, Tar by C.K. Williams, Black Dog, Red Dog by Stephen Dobyns, The Clerk's Tale by Spencer Reece, Donkey Gospel by Tony Hoagland, Unincorporated Persons in the Late Honda Dynasty by Tony Hoagland, Hollywood & God by Robert Polito and Leaves of Grass by Walt Whitman.


Book Review
Review: Talking to Ourselves
Talking to Ourselves by Andrés Neuman, trans. by Nick Caistor and Lorenza Garcia (Farrar, Straus & Giroux, $23 hardcover, 9780374167530, April 8, 2014)
Talking to Ourselves, a sad little tale from Argentina, is told in three distinct voices: a mortally ill man, his adoring son and his adulterous but loving wife. The three narrators, as they alternately confide in the reader, are all vulnerable, flawed, likable people who both hurt and love one another.
Mario is saying goodbye to his life, but is determined to go on one road trip with his son. Once a beautiful man, he's now losing weight and dopey on painkillers. His son, Lito, is convinced awesome things start happening when you turn 10, like this long-promised trip, making deliveries to dozens of out-of-the-way villages. Deceived by his father's cheerful lies, the boy has no idea the man is dying. Young Lito is having the time of his life, drinking Fanta in a motel with hookers and using his magic powers (he believes) to make the weather change. Elena is not happy about her son going on this dangerous trip with her ailing husband. Though she loves Mario deeply, she no longer desires him. The last time they had sex was the day Mario found out he was dying. She goes to see his doctor to confront him and find out how sick her husband really is. Unexpectedly, the doctor asks her out to dinner and they begin a savagely passionate affair.
The main voice belongs to Elena, a teacher, always reading and pondering books by her favorite modern authors--Banville, Woolf, Atwood, Bolaño, Marías. But the rapport between father and son on adventure is the heart of the novel--their exchanges, as the father hides his diminishing health, are so full of loving humor that the joy of the episodes bleeds into the rest of this melancholy meditation on losing a loved one.
It's excruciatingly sad stuff: honest, simple and non-manipulative. According to Neuman, the one true event in life is loss. Health and sickness are two "countries that are mutually suspicious of each other," and grief "spreads through the memory like an environmental disaster." His novel has the double-edged emotional impact of all true loving--the joy of connection, the equal and inescapable anguish of saying goodbye. --Nick DiMartino
Shelf Talker: A dying Argentine man takes his 10-year-old son on a road trip in this short, exquisitely sad novel told in three voices: husband, wife and son.