Amazon First Quarter: Sales, Expenses Rise 23%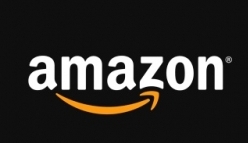 Net sales at Amazon in the first quarter ended March 31 rose 23%, to $19.7 billion, and net income rose 31.7%, to $108 million. Revenues rose higher than analysts' expectations and net income was just a penny a share below expectations. The New York Times noted that earnings expectations had been lowered by more than half after last quarter's rocky results. Amazon stock rose 3.9%, to $337.15 a share.

Among highlights, sales in North America rose 26%, and in a conference call, CFO Tom Szkutak mentioned this when asked about the effect of sales tax collection in many states on Amazon sales, implying that there had been little or no effect.

International sales, which account for 40% of Amazon's overall sales, grew at a slower rate than North America, up 18%. Reuters noted that Amazon is "investing heavily in new markets abroad, particularly China, where it faces tough competition with Chinese e-commerce company Alibaba."

Operating expenses rose 23% and operating margins were near 1%. Reuters noted that Amazon is "spending big on a range of projects, including developing its own original shows and video games, as its core retail business comes under pressure."
Forrester Research analyst Sucharita Mulpuru commented: "They continue to struggle with the level of profitability they should be seeing, but how can you do better when you're 'investing' for the future?"

One unusual note from the secretive company: Amazon said that it "now offers U.S. fulfillment center tours open to the public. Visit amazon.com/fctours for information on available tour locations, dates and times."

Our favorite over-the-top and meaningless comment typical of Amazon's quarterly reports: yesterday, CEO Jeff Bezos was quoted as saying, "We get our energy from inventing on behalf of customers, and 2014 is off to a kinetic start."
---

---