For Sale: A Room of One's Own, Madison, Wis.
A Room of One's Own, Madison, Wis., which was founded in 1975 as a feminist bookstore, has been put on the market by majority shareholders Sandi Torkildson and longtime business partner Nancy Geary. "But buyer beware," the State Journal cautioned. "Torkildson and Geary aren't interested in selling to the highest bidder or to those with romantic notions of owning a bookstore as a quaint side job. Instead, potential purchasers will be fully vetted and a deal made after they are convinced the future of the 6,000-square-foot store, where 'Eat, Sleep, Read' is the motto, is in good hands."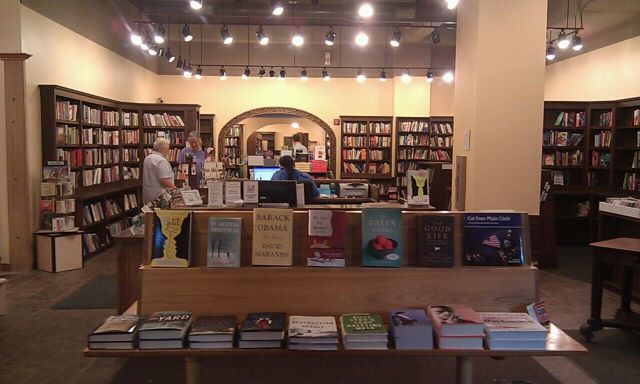 "You really only exist because of the support of your customers, and so since they have been there and have supported us, we have a responsibility to make sure we sell the store to somebody that understands that," Torkildson said. "For any small-business owner that has done this, you feel like it is such a part of you that you want to make sure that it goes on to somebody that will continue it. We may not get as much as we want, but that's not the most critical issue to us."
Geary added: "I'm optimistic that someone will come along that has the energy and the finances to take it to the next level. It would break my heart if this place didn't survive."
Citing retirement as a primary reason for the decision, Torkildson expressed optimism about finding the right buyer, and noted that in retirement she plans to continue to advocate for small businesses and join the board of directors of Dane Buy Local: "It's a very hard decision (to sell the store) because I'm very passionate about small businesses. I'm hoping the new owners will let me come in and shelve books. That way I can still see what's going on and be involved."
For more information, contact Paz & Associates, which has been hired to find and screen potential buyers, at 904-277-2664 or by e-mail at MKaufman@PazBookBiz.com.
---

---