Notes: New Bookstores; New Bookstore Owners
Jennifer Morales and Tina Owen, life partners and the new owners of the feminist bookshop Broad Vocabulary, Milwaukee, Wis., were introduced to the city by OnMilwaukee.com. The couple purchased Broad Vocabulary from Molly Tennessen, Amy Daroszeski and Kelly Todd.

"We're very happy that Tina and Jennifer are the new broads," said Tennessen. "Clearly, they are politically-minded ladies and are able to devote the time and energy to make Broad Vocabulary an even more successful bookstore."

Morales said, "It's a really satisfying blend of two of our greatest passions--words and politics--and it builds on the many relationships we have with people in education, the arts, politics, the LGBT community, the social justice activist world, Tina's school, my editing business, our church, everywhere.
"I want to give Milwaukee a lot of credit for being so fierce about shopping locally," she continued. "When I go to other cities, I'm appalled at how few independent businesses there are. In Milwaukee, we like our locally owned, diverse, quirky businesses. We should be proud of that."

---

"It's surprising that people I wouldn't have expected to be readers are showing up to talk about books," Seanna Berning told the Bonner County Daily Bee in a profile of her new bookstore, Berning Books, Clark Fork, Idaho, which will celebrate its grand opening this Saturday. "I love books and I love reading," Berning added. "It was either start a book store or get a real job."

Berning Books is located at 310 E. Fourth Ave., Clark Fork, Idaho 83811; 208-266-1905; berningbooks.com.

---
On Wednesday, November 28, Barnes & Noble is opening a store at 270 Greenwich St. in the Tribeca section of New York City. The public is invited to a preview night party the night before from 6 to 9 p.m. A portion of the proceeds will benefit local schools P.S. 234, P.S. 150, P.S. 89 and I.S. 89.

---
Independent, community-minded bookshops in Berkeley are under increasing pressure from online and big-box retailers, according to the Daily Californian.

"I think a community without bookstores would be a barren place," said Lorraine Zimmerman, a partner at University Press Books.

Doris Moskowitz, owner of Moe's Books, worried that people "seem to have amnesia that a bookstore is a pleasurable experience. There is a tactile pleasure and a social pleasure to being in a bookstore."

But Tim Rogers, manager of Pegasus Books, said he felt that "people in Berkeley are passionate about coming in here. They understand that money spent here will go back into the community."
---

More than 1.8 million copies of the Chinese-language edition of Harry Potter and the Deathly Hallows have been printed and more may be on the way, the AP reported. China's People's Literature Publishing House "issued 1.1 million copies of the book," while "Taiwan's Crown Culture Corp. has shipped 700,000 copies to book stores in Taiwan and Hong Kong, a figure that already exceeds the company's total print run of 680,000 for the sixth and penultimate Harry Potter book."
---

More on signed edition book clubs. Mary Benham, First Editions Club coordinator at Book Passage, Corte Madera, Calif., noted that the store's club, which was founded in 2003, has grown to more than 200 members and focuses on emerging writers. "One of our earliest selections, in May 2003, was a debut novel called The Kite Runner, by then-unknown writer Khaled Hosseini," she wrote. "Our early members are now in possession of very valuable signed first editions!"

---

The winner of Unshelved's Pimp My Bookcart contest, sponsored by Highsmith, is "What Can (Mr.) Brown Do For You?" a transformation of a bookcart into a UPS truck by Timberland High School in Wentzville, Mo., where the librarian's name is Mr. Brown. The truck has working lights, panels that open up to reveal shelves and space for a (very small) driver.

Unshelved's Gene Ambaum remarked, "I wish I could drive that bookcart around my library."

In its second year, the contest drew 129 entrants, all of whom received a 15% coupon good for Highsmith, Upstart and Upstart Books. The first and second place finishers won Highsmith book carts; the two third prize winners and three runners-up received Highsmith gift certificates.
Check out the winners and all entries here.
---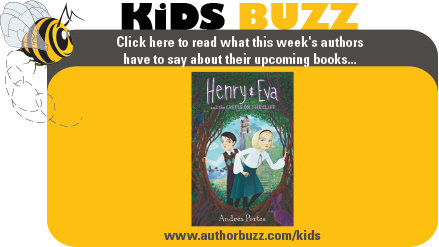 ---