Notes: New York Court Uphold Amazon Sales Tax Law
A New York State justice has dismissed lawsuits filed by Amazon.com and Overstock against the state's law that requires online retailers with certain connections to the state to collect sales tax on sales made in New York.

The law, which took effect last April, applies to out-of-state retailers with no other connection with the state that have $10,000 or more per year in affiliate sales.
New York State Supreme Court justice Eileen Bransten wrote that Amazon failed to make a case and "there is no basis upon which Amazon can prevail," the Wall Street Journal reported. She continued: "The neutral statute simply obligates out-of-state sellers to shoulder their fair share of the tax-collection burden when using New Yorkers to earn profit from other New Yorkers."
Quoted in Bookselling This Week, American Booksellers Association COO Oren Teicher commented: "It's extremely gratifying that the New York State Supreme Court's decision in this case so categorically affirms the responsibility of all retailers to obey existing sales tax law and to collect the required sales tax on Internet sales. We strongly encourage the taxing authorities in other states throughout the U.S. to follow New York's lead on this issue and to take the necessary steps to ensure that all retailers comply with the law."

Eileen Dengler, executive director of the New Atlantic Independent Booksellers Association, said, "Booksellers and their trade associations worked very hard on this issue, and we hope that states will look to this ruling and know that e-fairness can be achieved."
---
The University of Michigan Press is celebrating the selection of Elizabeth Alexander, one of the press's authors, to read an original poem at the Presidential inauguration next week, on its website and by offering an inaugural discount on her 2007 book Power & Possibility, which contains essays, reviews and interviews on poetry and is part of the Poets on Poetry series. Alexander also contributed a foreword and poem to the poetry anthology Gathering Ground.

Graywolf Press is the publisher of Alexander's poetry and will put out a chapbook of her inaugural poem on February 10.
---
Cool idea of the day: Northshire Bookstore, Manchester Center, Vt., is holding a live video presentation of the inauguration next Tuesday of Barack Obama as president in its event space.

Bookstores in the capital are hosting parties on inauguration day, and the Joseph-Beth store in Lyndhurst, Ohio, is holding a formal inaugural ball in the evening (Shelf Awareness, January 5, 2009).

---
Check out the new Simon & Schuster website. The welcome page explains how the site was redesigned.
---
On the Daily Beast, Peter Osnos, a senior fellow for media at the Century Foundation and founder and editor-at-large of PublicAffairs, finds reason to celebrate the future of the book, writing that the growing popularity of e-readers, from the Kindle to Sony Reader to the iPhone, among others, means that instead of disappearing, books "will be vastly more accessible than they ever were--and significantly, in contrast with the increasingly strapped newspaper and magazine industries, a business model is emerging for paying the creators and distributors of the content."
---
This Sunday will be Terry Lucas' final day as owner of the Open Book, Westhampton Beach, N.Y., the Southampton Press reported. If all goes according to plan, former staff member Jocelyn Maningo will assume the lease, keep the Open Book name and "re-open at some point in the spring."

"I'm planning on keeping Terry's goodwill and will follow through with her legacy of the store," Maningo said.
---
Business Week offered "a cautionary tale to independent retailers" in the story of Cody's Books, Berkeley, Calif., which closed its last store last year.

The main point seemed to be that the store changed too little and too late in the face of growing and fierce competition. The magazine wrote: "As other independents took to creating community events and classes to pump up sales, focused on niche subject matter, cut back, or cut out their backlists altogether to focus mainly on best sellers, [owner Andy] Ross dug in his heels. 'We could have changed,' he says. 'We could have only sold best sellers, kept smaller spaces, and laid half the people off. Then we maybe would have made money. But then it wouldn't be Cody's, and I didn't want to be that.' "

Still, Ross said that "as things continued to get worse, Cody's actually had gotten better at doing business. 'We were reaching out to libraries and book fairs and other events, but it wasn't enough.' "

And of course, the biggest drain came with the opening in 2005 of an expensive store in San Francisco, which Ross said may have been "a fatal mistake."
---
Effective immediately, Consortium Book Sales & Distribution is distributing:
Whitelines, a Swedish company whose stationery has never before been available in the U.S. Instead of traditional lined paper (in black ink), Whitelines paper features white lines that do not reproduce on photocopies and reduce glare. The Whitelines motto is "Dark lines distract. White lines don't."
BIS Publishers, based in the Netherlands, which is relaunching its book publishing program in the U.S. For 20 years, BIS has published predominantly English-language books for creative people and their clients in the fields of graphic design, advertising, branding, fashion, product design, architecture and interior design. The house also publishes some general interest titles.
---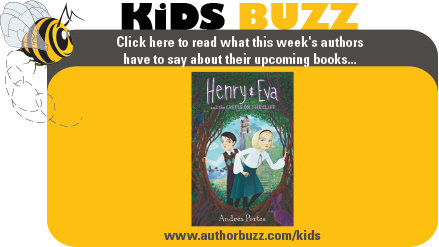 ---