Shelf Awareness for Readers for Friday, August 17, 2012
Book Candy
Official New Words; Dr. Seuss; Potter Chemistry
Is this is [f-bombing] great or what? Merriam-Webster unveiled its 2012 update of additions to the Merriam-Webster Collegiate Dictionary, the Atlantic noted. They include f-bomb, mash-up, sexting, brain cramp, earworm, e-reader, life coach and man cave.

---

The three little words that say it all to your betrothed: Dr. Seuss weddings. And if that's not Seussical enough for you, check out the Guardian's Infomania: Dr Seuss.

---
High school chemistry was never this magical. The Huffington Post featured the "Harry Potter Periodic Table of Elements: The 117 Elements Known to Wizards."
---

Operating under the theory that "you are what you underline," Little Brown Pen featured a series of illustrations that "took little snippets of text and ideas from some of my favorite authors."
Great Reads
Further Reading: Soccer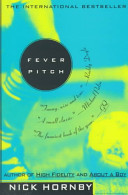 Many years ago, Canadian bookselling legend and Arsenal fan David Stimpson gave me a secondhand copy of Nick Hornby's Fever Pitch (Riverhead 1992) because I had made the uninformed and foolish claim that the only books about sport that were worth reading were those written on baseball. Hornby's book proved me wrong. It has many of the themes that make great novels--identity, obsession, coming of age and rites of passage. But the heart of the book is his reverence and passion for the sport. It's hard not to like Arsenal just a tiny bit after reading the book, harder not to be drawn in by soccer, and hardest not to become a fan of Nick Hornby.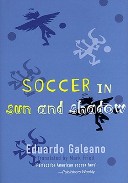 Soccer by way of Hornby is riveting and nostalgic; in the hands of Eduardo Galeano, it's lyrical and haunting. The short essays in Soccer in the Sun and Shadow (Verso, 1998) celebrate legendary teams, iconic players and miracle goals. But a darkness and melancholy also threads through the book with mentions of racism, fascism and political oppression. If the names Yashin or Zamora, Pedernera or Carrizo don't ring a bell, you'll be well guided through their stories--some exhilarating, some tragic--by Galeano's soft touch. The translation by Mark Fried is smooth and well done. The pleasant trim size and Galeano's silhouettes make the purchase of a print edition imperative (actually, I don't think there even is an e-book version).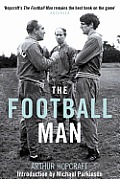 The Football Man (Aurum 2006, originally published in 1968) by the late Arthur Hopcraft is often cited as the best book written on the sport. A talented author and scriptwriter (Tinker, Tailor, Solder, Spy) Hopcraft covered football for the Guardian and the Observer. He was one of the first writers to position soccer in a cultural framework. The book is broken into sections: The Manager, The Player, The Referee, The Fan, etc. Hopcraft's nine-page portrait of a young George Best is a particularly noteworthy passage, as is the chapter on the death of Duncan Edwards and seven other Manchester United players in a plane crash in 1958.
Fever Pitch is available and has been continuously in print. The other two books are a bit more difficult to find. My used copy of The Football Man bears the inscription, in juvenile handwriting, "To Bopbops, Happy Christmas, Love, Harry, XXX." A talented independent bookseller can be most helpful in locating copies. --George Carroll, independent publishers' representative (and Shelf soccer editor)
Literary Lists
Julia Child Dishes; Pols' Choices; Works Written in Prison
To honor this week's centennial of the author's birth, Jacket Copy listed "15 gross-sounding dishes in Julia Child's classic French cookbook."

---
Inspired by the recent publicity surrounding GOP vice-presidential candidate Paul Ryan's affection for the works of Ayn Rand, the Huffington Post showcased "6 political candidates' favorite books."

---
"Lit, Illustrated: Five Fantastic Graphic Novels" were recommend at NPR Books by Oliver Sava, who called the selections "great entry points to the world of graphic storytelling and must-haves for longtime fans of the form."

---

Books from the big house: Flavorwire offered "10 great works of literature written in prison."
Book Brahmin
Book Brahmin: Amy Krouse Rosenthal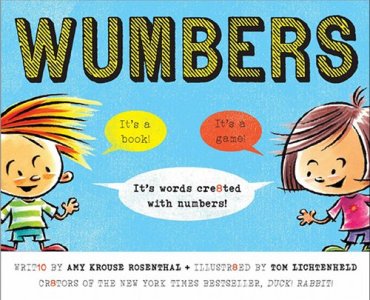 Amy Krouse Rosenthal prompts her readers to look at things from a different perspective. Her book with Tom Lichtenheld, Duck! Rabbit! pointed out that two people can be looking at the same thing and see entirely different things. Now this same team's Wumbers, just released by Chronicle, reveals that numbers secretly hide inside many of our daily phrases. Here Rosenthal responds to our Book Brahmin questions in an, um, unusual way.
On your nightstand now:
Okay, wow, that's kind of a weird command--"ON YOUR NIGHTSTAND NOW!"--but I'll do it.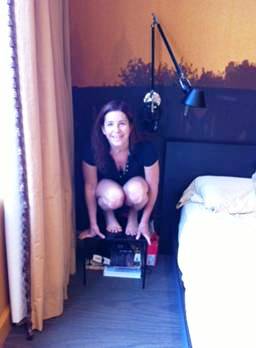 Favorite book when you were a child: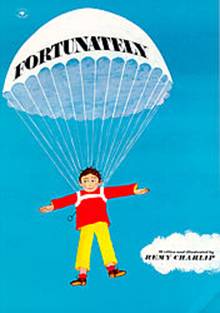 Your top five authors:
Jonathan Eig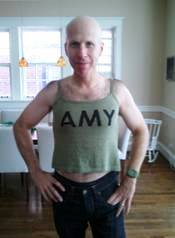 Tom Lichtenheld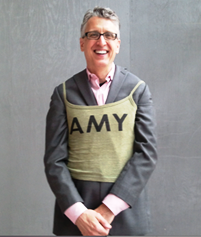 Esme Raji Codell
Ellis Weiner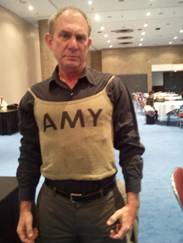 Mark Twain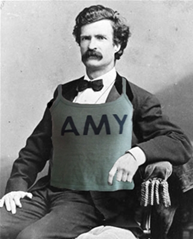 Oh, I'm sorry--I thought you said, "Your top, ON five authors."
Book you've faked reading:
Reading (and other things one might do in bed) is, um, not something I fake.
Book you're an evangelist for:
I tend to rave and preach about whatever book I'm reading/loving/obsessed with at the moment. And happily, there have been countless such books/moments. So it's more like an "evange-reallylonglist."
Book you've bought for the cover:
This is a book I would for sure buy for the covers!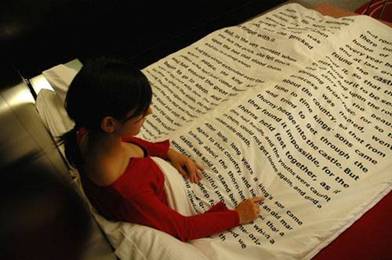 Book that changed your life: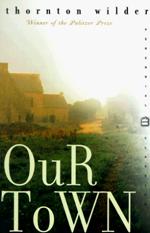 Favorite line from a book:
From Our Town:
Emily (In a loud voice to the stage manager)
I can't. I can't go on. It goes so fast. We don't have time to look at one another.
I didn't realize. So all that was going on and we never noticed. Take me back--up the hill--to my grave. But first: Wait! One more look.
Good-by, Good-by, world. Good-by, Grover's Corners... Mama and Papa. Good by to clocks ticking... and Mama's sunflowers. And food and coffee. And new-ironed dresses and hot baths... and sleeping and waking up. Oh, earth, you're too wonderful for anybody to realize you.
Do any human beings ever realize life while they live it?-- every, every minute?
Book you most want to read again for the first time:
Our Town.
Book Review
Fiction

Gone to the Forest
by Katie M. Kitamura
Where'd You Go, Bernadette
by Maria Semple
ME, Who Dove into the Heart of the World
by Sabina Berman , trans. by Lisa Dillman
The Inn at Rose Harbor
by Debbie Macomber
Mystery & Thriller
The St. Zita Society
by Ruth Rendell
Nonfiction

How to Be a Person: The Stranger's Guide to College, Sex, Intoxicants, Tacos, and Life Itself
by Lindy West, Dan Savage, Christopher Frizzelle, Bethany Jean Clement , the staff of the Stranger
Biography & Memoir
Law Man: My Story of Robbing Banks, Winning Supreme Court Cases, and Finding Redemption
by Shon Hopwood , Dennis Burke
History
American Tuna: The Rise and Fall of an Improbable Food
by Andrew F. Smith
Essays & Criticism
What Light Can Do: Essays on Art, Imagination, and the Natural World
by Robert Hass
More Baths Less Talking: Notes from the Reading Life of a Celebrated Author Locked in Battle with Football, Family, and Time
by Nick Hornby
Children's & Young Adult

False Memory
by Dan Krokos
Minnie McClary Speaks Her Mind
by Valerie Hobbs
The Fly Flew In
by David Catrow
SOLITUDE CREEK
by Jeffery Deaver
ISBN-13 978-1455517152
Grand Central Publishing
5/12/2015
#4 in the Kathryn Dance Series


an exclusive interview with
NYT bestselling author Jeffery Deaver
SOLITUDE CREEK is the fourth in the Kathryn Dance series, following the amazing, XO. What's in store for Dance this time around?
Oh, mayhem, chaos, and terror, of course! In this novel, Kathryn gets busted down to "buck private" for making a serious mistake during an interrogation; she's relegated to civil work for the CBI, like checking health certificates and bottle deposit receipts. But you can't keep a strong woman down and she secretly runs an investigation on a villain obsessed with turning people's panic into a weapon.
THE BIG THRILL caught up with Deaver to talk about mayhem, chaos, and of course, SOLITUDE CREEK. Read about it here.

ALSO FEATURED ON THE
the big THRILL…
RUINS OF WAR by JOHN A. CONNELL: It took a decade, four defunct novels, and countless rejections before Connell landed a publishing deal. But the hard work and determination paid off. His novel, RUINS OF WAR—a unique, historical thriller set in postwar Germany—is already garnering national acclaim. And Connell, well, he's considered a debut-to-watch. Read about him in THE BIG THRILL.
THE TAPESTRY by NANCY BILYEAU: As a trained Journalist, whose editorial credentials include Rolling Stone and Entertainment Weekly, Nancy Bilyeau understands the value—and importance—of a well-researched novel. Particularly in the case of her Tudor-inspired thrillers. For THE TAPESTRY, the third book in her bestselling Joanna Stafford series, Bilyeau pits her protagonist against none other than King Henry VIII. Check it out in THE BIG THRILL.
THE SHADOW CARTEL by LAYTON GREEN: International man of action, Dominic Grey, has fought cults and criminals all over the globe. In his next escapade, he takes on THE SHADOW CARTEL. We recently sat down with Dominic's creator, Layton Green, and asked the world-traveler-turned-bestseller about his journey to the top of the bestseller list and where he plans to go from here. Catch the whole interview in THE BIG THRILL.
STONE COLD DEAD by JAMES ZISKIN: A taut tale of mystery and suspense that is at once a reminder of how a sleuth got the job done in the era before CSI and an antidote to nostalgia, James Ziskin's STONE COLD DEAD is just too cool to miss. Read all about it in THE BIG THRILL.
DYING BRAND by WENDY TYSON: In the third installment of Wendy Tyson's Allison Campbell mysteries, Campbell ends up investigating the brutal murder of her former boyfriend. As her hunt for truth reveals each secret, Campbell's past and present collide, in a mystery that is not just deadly, but the most personal yet. Get the full scoop on DYING BRAND in THE BIG THRILL.