Shelf Awareness for Readers for Tuesday, February 5, 2013

Book Candy
Super Bowl-Poe Quiz; Google Maps Catching Fire
Post-Super-Bowl pop quiz. Mental Floss tested both our literary and sports fan skills with its quiz: "Baltimore Raven or Edgar Allan Poe character?"

---
"Long before Edward Gorey offed children alphabetically, writers sought to instill good manners and exemplary behavior through strange, scary cautionary tales," Mental Floss observed in showcasing "6 creepy cautionary tales for kids of yesteryear."

---
Hunger Games spoiler alert: Buzzfeed featured a series of aerial photographs over the set of Catching Fire, which was filming in Atlanta, Ga., last October when "the production accidentally ended up in the crosshairs of a Google Maps satellite."

----
Calling it a "provisional, partisan list," the Guardian proposed "English literature's 50 key moments from Marlowe to J.K. Rowling"

---

Flavorwire featured a selection of "great literary characters inspired by real famous people."
Inklings
A Skeptic's Quest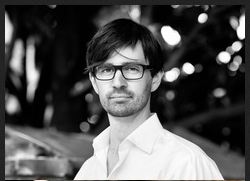 Nathanael Johnson is a journalist who lives in San Francisco with his wife and daughter. All Natural*: A Skeptic's Quest for Health and Happiness in an Age of Ecological Anxiety (Rodale) is his first book.
In researching my book All Natural*, I ended up debunking a lot of my assumptions about the virtuous healthfulness of whatever seemed closest to the earth. That squared with the conventional theory for how progress works: for most of human history nature was the enemy, and technology allowed us separate and protect ourselves from nature (starting with the rocks cavemen presumably piled in front of their caves to keep out the sabertooth tigers). Technology's triumph has given us longer life spans, nearly effortless travel, and a lot of really cool gadgets. Everything seems to get better and easier every day.
But I also began tripping over all sorts of counterintuitive paradoxes--ways in which our attempts to improve our lives have left us worse off. For instance: we have amazing successes in protecting ourselves from germs, but this seems to have given rise to a surge in debilitating autoimmune disease. One in 10 Americans is medicated for depression, and yet the more antidepressants we take, the sadder we become, and severe, disabling depression has reached record highs. We spend more per capita on fighting disease in this country than anywhere else, and as a side effect we now have so much unnecessary treatment that more U.S. citizens die because they get too much health care than those who die because they don't have access to health care. Our culture has developed a scientific understanding of nutrition, and along with that came an endemic obesity problem. And of course, everything we do seems to diminish our environment. When you add all this up, it yields a reply to the dominant theory of progress: We were shaped for Eden and grasping at knowledge yields misery. The trick, I think, is to accept both perspectives at the same time. Nature wants to eat us, but it also wants to feed us.
Book Review
Fiction

House of Earth
by Woody Guthrie
All This Talk of Love
by Christopher Castellani
The Tin Horse
by Janice Steinberg
Biography & Memoir
Miracles of Life: Shanghai to Shepperton, an Autobiography
by J.G. Ballard
A Child's Walk in the Wilderness: An 8-Year-Old Boy and His Father Take On the Appalachian Trail
by Paul Molyneaux , illus. by Asher Molyneaux
How Literature Saved My Life
by David Shields
History

Ike and Dick: Portrait of a Strange Political Marriage
by Jeffrey Frank
Essays & Criticism
The Soul of Anime: Collaborative Creativity and Japan's Media Success Story
by Ian Condry
Children's & Young Adult

Etiquette & Espionage: Finishing School, Book the First
by Gail Carriger
Look!
by Ted Lewin
Performing Arts
TV on Strike: Why Hollywood Went to War over the Internet
by Cynthia Littleton
Poetry
Keeping Time with Blue Hyacinths
by Sholeh Wolpe
--- SPECIAL ADVERTORIAL OFFERINGS ---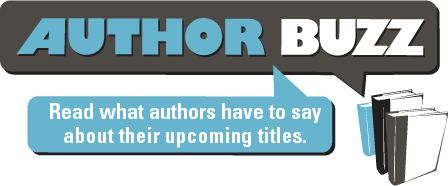 Dear Reader,

When I first set up a "demon graveyard," of sorts, for my Demonica/Lords of Deliverance series, I never imagined that the characters who populated it would become so central to the series. But here we are, following up the Grim Reaper's story with that of his right-hand man, Hades.

Dark, lethal, and a little playful, Hades will take a beautiful, brave fallen angel on a journey that will lead them both to danger and, possibly, love.

Please write to 1001DarkNights@gmail.com to win one of five copies.

http://www.1001darknights.com/authors/2015-books/larissa-ione-hades/




Publisher: Evil Eye Concepts, Inc

Pub Date: 5/26/15

ISBN: 978-1-940887-54-8

List Price: $2.99