Shelf Awareness for Readers for Friday, August 19, 2011

Bookselling News
Ann Patchett's New Bookstore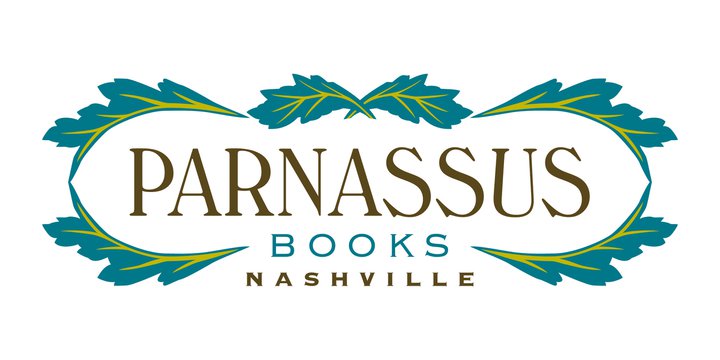 Author Ann Patchett and publishing veteran Karen Hayes have found a location for their much-anticipated indie bookstore in Nashville, Tenn. They plan to open Parnassus Books this October in Greenbriar Village--where Abbott Martin Rd. meets Hillsboro Pike--with a staff headed by Mary Grey James, formerly of Ingram.
"I think
Nashville wants this and needs this
, and I don't want to live in a city that doesn't have an independent bookstore," Patchett told the
Tennessean
. "The location was great. I would rather thrive in a small space than shiver in a big space. David Crabtree (executive v-p of Brookside Properties) is so spectacular. Some people said we don't want a bookstore. Bookstores are dead, but he got our vision."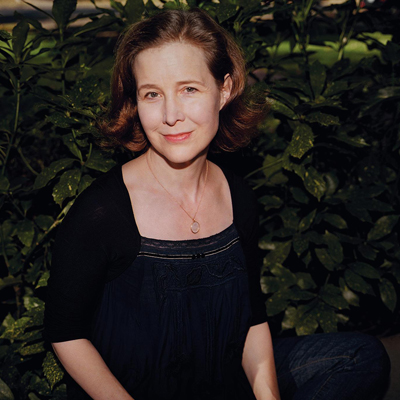 In addition to a curated book selection, Parnassus will stock greeting cards and journals, magazines and newspapers, locally produced products and art, and store-branded merchandise. Customers will also be able to buy e-books through the store's website. Web outreach will include an e-mail newsletter,
Facebook page
and a website featuring a monthly blog written by Patchett.
The owners also shared their mission statement for the new bookshop: "As Mt. Parnassus was the center of Greek learning and culture, Parnassus Books will serve as a center for Nashville's literary community by hosting author readings, workshops, book clubs, and music events. As a local independent bookstore, they will support the economy of Nashville, partner with area businesses and schools, and become an institution and resource for culture and community. It is Parnassus Books' goal to complement and enhance the rich cultural character of The Athens of the South."
Book Candy: Literary "Kicks," Novel Chandelier, Weighty Bookshelf
Your book-nerd editors would have killed for a pair or three of these literary Pro-Keds sneakers from Zazzle when we were in junior high. The pink-and-green Animal Farm pair might appeal most to distaff-side readers, but the others have mostly unisex color schemes and include titles from The Scarlet Letter to The Catcher in the Rye to Romeo and Juliet.
----
If you feel that books illuminate your life, you might enjoy this book-binding chandelier. Made from sliced-up vintage spines, it's one more way to upcycle outdated volumes otherwise destined for the rubbish heap. The price ($30) is so reasonable that we could see buying a few for a bookish event or room.

----

Need to balance out that TBR pile? Try this bookshelf from Niko Economidis: The "Read-Unread Bookshelf" shows which side hangs heavier on your conscience.
Great Reads
Further Reading: City of Promise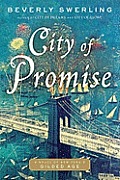 City of Promise (Simon & Schuster, Aug 9, 2011) by Beverly Swerling is the fourth of the author's historical novels about Manhattan (City of Dreams, City of God, City of Glory), covering the years from 1864 to 1883. If there are "eight million stories in the naked city," well, there are also several hundred authors who mine those stories for their work.
Perhaps novelists who are drawn to city histories would, in another life, be urban planners--but regardless of what motivates their alternate routes through real eras and events, readers love them. Some of our favorites:
London by Edward Rutherfurd wins the prize for greatest amount of time covered: Nearly two millennia! Rutherfurd has a rather captivating shtick for his protagonist family: they tend to have webbed hands and feet, reminding readers of the great city's aqueous origins and dependence.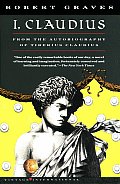 I, Claudius by Robert Graves doesn't cover century after century, but it does provide one of the most evilly good views of late-Roman decadence and deceit. If your only memory of this story derives from the BBC adaptation, run and buy a copy of Graves's novel now--you'll be more than pleasantly surprised.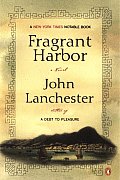 Fragrant Harbor by John Lanchester tells the story of the "heung gong," or "fragrant harbor"--Hong Kong to most modern Westerners. Lanchester's dual narrative of the still-colonial 1930s juxtaposed with turn-of-the-21st-century big business is unexpected but works; graceful and elegant prose.
Literary Lists
Obama's Book List
Read like a POTUS by following the President Obama's book club. The Daily Beast offered an infographic timeline of every book the Reader-in-Chief has read since the last campaign. How many have you read?
Lists for Book-to-Film Adaptation Fans
Ten great movies for book lovers were recommended by Flavorwire, which conceded that film adaptations don't always "do right by the written word, but a few fine films have celebrated literature and writers in ways memorable, thought-provoking, and entertaining."
Flavorwire also asked, "What are critics' favorite 'chick lit' film adaptations?" The search for an answer led first to an admission that "chick lit can be a loaded term--just ask Jennifer Egan. But it also provides an easy (if admittedly dated) shorthand for a category of fiction written for a female audience about the female experience." Then the researchers used Rotten Tomatoes to compile of a short list of "chick lit film adaptations that were a hit with critics."
Mixed Media
The Daily Show on Borders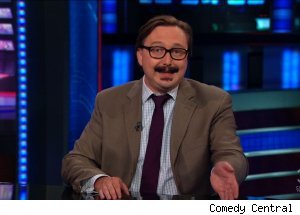 Turn Borders into a "book store" preserved in the style of Colonial Williamsburg ("Ye Olde Borders-Towne"). Replace "old-fashioned" bookshelves with "beautiful, well-appointed downloading pods." These are just two of the suggestions comedian John Hodgman made on Tuesday night's episode of the Daily Show with Jon Stewart to help bricks-and-mortar bookstores survive in a digital book world, GeekWire reported.
TV: It's a Literary Season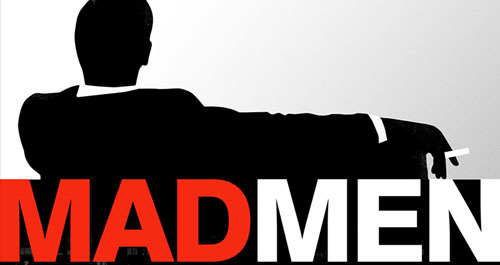 Word & Film featured its "hand-picked selection of vitamin-packed offerings from TV's current crop of shows and features in various stages of development," qualifying the selections with a few ground rules, including the fact that "some of the shows we mentioned weren't technically based on books, but each is literary in spirit. Even though "Mad Men" sprung from creator Matthew Weiner's imagination, the suburban anomie at the heart of the show has clearly been shaped and influenced by the work of Arthur Miller, John Cheever, John Updike. In fact, the last time we interviewed Weiner, he admitted that the idea for the show was indirectly inspired by one of his favorite books about a disillusioned ad-man: Richard Yates's Revolutionary Road. And if you looked hard enough, you could probably divine Vince Gilligan's literary touchstones for Breaking Bad." (If anyone cares to venture a guess on this subject, we'd love to hear your thoughts.)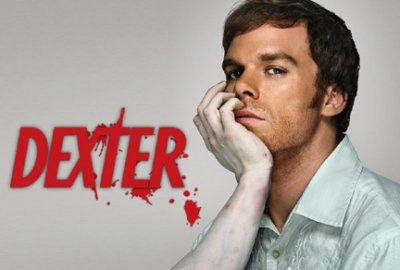 The list includes Good Morning Killer, an adaptation of April Smith's novel; Next People, with which Salman Rushdie "makes his debut as the creative force behind this original Showtime pilot"; A Visit from the Goon Squad, based on Jennifer Egan's novel; Hobgoblin by "power literary couple" Michael Chabon and Ayelet Waldman; and Dexter, adapted from Jeff Lindsay's series of bestselling thrillers.
Book Review
Fiction
After the Party
by Lisa Jewell
Henry VIII: Wolfman
by A. E. Moorat
The Foreigners
by Maxine Swann
Science Fiction & Fantasy
Low Town
by Daniel Polansky
Nonfiction

1493: Uncovering the New World Columbus Created
by Charles C. Mann
Sweet Heaven When I Die
by Jeff Sharlet
Patriot Acts: Narratives of Post-9/11 Injustice
by Alia Malek, editor
The Missing of the Somme
by Geoff Dyer
If I Have to Tell You One More Time...: The Revolutionary Program That Gets Your Kids to Listen Without Nagging, Reminding, or Yelling
by Amy McCready
Children's & Young Adult
I'm Adopted!
by Shelley Rotner , Sheila M. Kelly, photos by Rotner
King Jack and the Dragon
by Peter Bently , illus. by Helen Oxenbury
The Ausländer
by Paul Dowswell
--- SPECIAL ADVERTORIAL OFFERINGS ---

The Neptune Challenge


by Polly Holyoke


Dear Reader,

When the sea has become humankind's last hope, a group of teens fights to survive beneath the waves. I've always LOVED reading stories about quiet kids who become heroes. So In The Neptune Challenge, I continue the story of Nere Hanson, a shy girl who is brave, can talk to dolphins, and definitely gets to save the day!

If you like stories about courage, friendship and adventure, you'll love The Neptune Challenge.

Visit www.pollyholyoke.com to enter to win a signed copy AND a dolphin necklace/bookmark.

Polly Holyoke

THE NEPTUNE PROJECT
Texas Bluebonnet Award 2014-15 Master List
Maryland Black-eyed Susan Book Award Nominee
Bank Street's 2014 List of Best Children's Books





PUBLISHER: Disney/Hyperion

PUB DATE:
May 19, 2015

AGE RANGE: 10-14

GRADES: 4-8

TYPE OF BOOK: Middle-grade fiction

ISBN-13:
978-1484713457

PRICE: $16.99
Alchemy's Daughter


by Mary A. Osborne


Dear Reader,

In medieval San Gimignano, seventeen-year-old Santina apprentices to Trotula, the village midwife. Some say she is victim of the midwife's spell, but Santina is determined to follow in Trotula's footsteps even as calamities strike. Kirkus says, "…this well-researched story incorporates historical information about medieval alchemy, midwifery, and the conflict between science and superstition..."

Email me at mary@maryaosborne.com for a chance to win a signed copy of the Alchemy's Daughter.

Warmly,

Mary A. Osborne
maryaosborne.com





PUBLISHER: Lake Street Press

PUB DATE:
May 15, 2015

AGE RANGE: 14 to adult

GRADES: 9 to 12

TYPE OF BOOK: YA historical novel

ISBN-13:
978-1-936181-17-9

PRICE: $16.95
Wet Hen: A Short Vowel Adventure


by Molly Coxe


Dear Reader,

Thank you for your enthusiasm for the first two Short Vowel Adventures, Rat Attack, and Princess Pig. Here's Wet Hen, a sweet spring story featuring the "short o" sound, endless rain (Think Noah's Ark starring a broody Hen and her best friend, Ben, a cheerful fieldmouse), rainbow-colored eggs, and (after 21 days afloat in the tiny hen house) baby chicks (also in rainbow colors)!

Email me at bravemouse1@gmail.com to enter to win a signed copy.

Happy Spring,
Molly Coxe





PUBLISHER: BraveMouse Books

PUB DATE:
Available now

AGE RANGE: 5 - 7

ISBN-13:
ISBN 9781940947303

PRICE: $3.99