Shelf Awareness for Readers for Friday, July 26, 2013

Book Candy
Summer Books; Signs You're Addicted to Books
Ask the authors: Karin Slaughter shared her picks for "top 7 summer thriller books" on the Huffington post, while Meg Wolitzer chose "5 summer books that deserve more fanfare" on NPR Books.

---

To celebrate National Ice Cream Month, Quirk Books "wondered what would happen if worlds collided and books became ice cream (not literally, though, because that would be gross). Get your hybrid freezer/bookshelves ready, because here are six tasty samples!"

---

Pop Chart Lab's The Great Gatsby Chart offers a chapter-by-chapter breakdown of the comings and goings of the characters in F. Scott Fitzgerald's classic novel.

---
"The first step is admitting it. The second step is to keep right on reading." Buzzfeed offered 25 signs you're addicted to books.

---
What the well-dressed reader is wearing this summer: Boing Boing featured an amazing dress made out of a book.

---
The "world's most beautiful miniature books" were showcased by the Telegraph.
The Writer's Life
David Rosenfelt: From Moving Pictures to Moving Dogs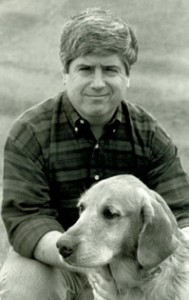 David Rosenfelt left a successful career in the movie business--including a stint as the president of marketing at Tri-Star Pictures--to become author of a legal thriller series featuring New Jersey defense attorney Andy Carpenter. Andy is independently wealthy and avoids work as much as possible, preferring instead to spend time with his beloved golden retriever, Tara, and significant other, Laurie. But work comes calling anyway, and his 11th case, Unleashed, was published July 23.
Last year, Rosenfelt left California and moved across the country with the dogs he and his wife rescued via their Tara Foundation (the foundation has found new homes for more than 4,000 sick or injured dogs). Rosenfelt recounts their adventure in Dogtripping: 25 Rescues, 11 Volunteers, and 3 RVs on Our Canine Cross-Country Adventure, also out July 23 from St. Martin's.
You moved from California to Maine last year with 25 dogs in three RVs. How did you manage to keep your sanity and squeeze out two books?
If I was remotely sane, I wouldn't have gotten on the RVs in the first place. I can safely say that there was no writing going on during the trip, just as there was no sleeping. I had finished Unleashed before we started, and wrote Dogtripping after we got to Maine. I'm hoping for a return to at least partial sanity someday, but I'm not optimistic.
Did the idea to turn the journey into a book come about before or after it was over?
I actually think I first had the idea as the trip neared a conclusion. People have often suggested that I write about our life in dog rescue, but I had always resisted doing so. Just living it seemed enough. But the trip seemed a perfect "vehicle" for it, and I realized that in the moment.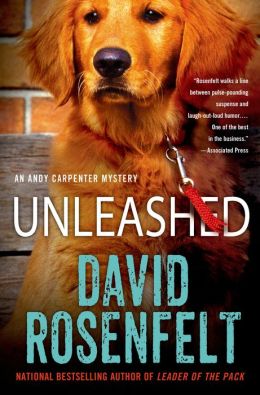 What was the weirdest thing that happened along the way?
The entire experience was bizarre, but I guess it was the night we stopped the RVs in Vegas for a few hours of attempted sleep. An enormous thunderstorm hit, and it seemed as if the world was exploding. Having spent their lives in Southern California, our dogs had never experienced thunder and lightning, and they were freaking out.
Did the dogs help with the driving? Which one was the best driver?
Each RV had a couple of dogs that would try to wedge their way onto the driver's lap. The most persistent was Wanda, our 170-pound mastiff, who is accustomed to going wherever she chooses. We refer to her as "The Great Wall of Wanda."
One of the most touching relationships in the Andy Carpenter series is between Andy and his beloved golden retriever, Tara, whose age has been showing in the last few installments. Have you thought about how to handle the scene when someday she, ah, eats her last biscuit?
The real Tara, who started my wife and my descent into dog lunacy, died in 1993. Andy's Tara is never going to die, never going to get sick, never going to get a hangnail. Andy might be solving cases in an old age home, drinking his meals through a straw, but Tara will be just fine. Readers often worry about her; some say that they skim to the end of the book to make sure they still see her name. Everyone can relax. She is immortal.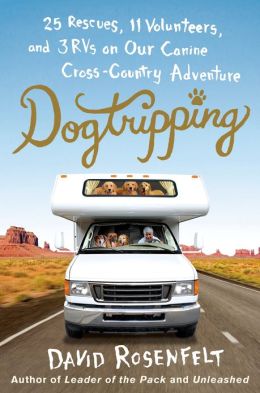 Whew! Some of Andy's recent cases have involved political issues that are more global than just what's going on in his native Paterson, N.J. He's forced to wield a gun in Unleashed. Is this evolution a conscious reaction of yours to recent events? Will Andy turn into a hard and lean Andy Bond someday?
No, as long as Andy is written by me, he will retain his creator's cowardice. He has been involved in larger events lately, but it was not a conscious decision on my part. It's amazing how few conscious decisions I make. Things just seem to go where they go. In the next Andy (and Tara), Hounded, he will be taking on a more personal case.
So Andy may not turn hard and lean, but you said on Facebook you wanted to lose 12 ounces before starting your book tour. How's that going?
It's grueling. I've still got about eight ounces left. I'm doing my part, though. I'm watching two baseball games a night, and I even walked past the treadmill in our house a couple of times. If I can get two or three ounces from my goal, my plan is to get a haircut, which will get me the rest of the way. --Elyse Dinh-McCrilllis, freelance writer and editor, blogging at Pop Culture Nerd
Book Review
Fiction

The Light in the Ruins
by Chris Bohjalian
The Violet Hour
by Katherine Hill
Traveling Light
by Andrea Thalasinos
Mystery & Thriller
The Homecoming
by Carsten Stroud
Unleashed
by David Rosenfelt
Stranded
by Alex Kava
Biography & Memoir

Dogtripping: 25 Rescues, 11 Volunteers, and 3 RVs on Our Canine Cross-Country Adventure
by David Rosenfelt
Current Events & Issues
What Went Wrong: How the 1% Hijacked the American Middle Class... and What Other Countries Got Right
by George R. Tyler
Essays & Criticism
Lousy Sex: Creating Self in an Infectious World
by Gerald N. Callahan
Travel Literature
The Longest Road
by Philip Caputo
Children's & Young Adult

Binny for Short
by Hilary McKay , illus. by Micah Player
OCD Love Story
by Corey Ann Haydu
The Tapir Scientist: Saving South America's Largest Mammal
by Sy Montgomery
--- SPECIAL ADVERTORIAL OFFERINGS ---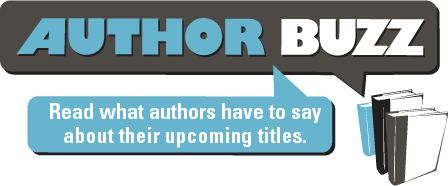 Dear Reader,

When I first set up a "demon graveyard," of sorts, for my Demonica/Lords of Deliverance series, I never imagined that the characters who populated it would become so central to the series. But here we are, following up the Grim Reaper's story with that of his right-hand man, Hades.

Dark, lethal, and a little playful, Hades will take a beautiful, brave fallen angel on a journey that will lead them both to danger and, possibly, love.

Please write to 1001DarkNights@gmail.com to win one of five copies.

http://www.1001darknights.com/authors/2015-books/larissa-ione-hades/




Publisher: Evil Eye Concepts, Inc

Pub Date: 5/26/15

ISBN: 978-1-940887-54-8

List Price: $2.99