Shelf Awareness for Readers for Tuesday, October 11, 2011

Book Candy
'Awesome Stacks of Books'
Look around your workplace. Where are the books stacked, shelved and scattered? Buzzfeed featured some "awesome stacks of books found in offices" and observed that the "workplace is a great place for collections of literature that employees will most likely never read. Here are the books lying around the offices of media companies, from the resourceful to the ridiculous."
Bookcase of the Day: Grain Silo Chic
A photo in the New York Times showcased Radim Kralik, who lives with his wife, Barbora, and their two children "in a modern concrete house they built on top of a 1943 grain silo. The floor-to-ceiling bookshelf is filled with books inherited from his grandfather."
Great Reads
Further Reading: Musical Memoirs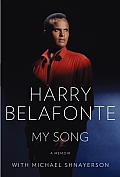 If you've ever heard the author of My Son: A Memoir sing, you'll know why Harry Belafonte, Jr. is beloved by fans all over the world. His silken voice may be best remembered for "Day-O (The Banana Boat Song)," but "Scarlet Ribbons," "The Drummer and the Cook" and "Man Smart (Woman Smarter)" were among the numbers that led to his crowning as the "King of Calypso."
The irony, of course, was that although Belafonte's ethnic heritage was Caribbean (his mother was of Jamaican descent, his father was from Martinique), he was born and raised in New York City. His knowledge and experience of the American South's segregation policies led him to choose not to perform there from 1954 to 1961. He not only participated as an activist in the civil rights movement, inspired by poet Paul Robeson, but he helped the Reverend Martin Luther King, Jr., with funds to support his family.
Today Belafonte is known for humanitarian activism (he has worked with UNICEF, and helped to organize 1985's "We Are the World" production) and, of course, great singing. In honor of his memoir, we've gathered three other singers' memoirs that illustrate how a particular era and particular musical style can come together in magical ways.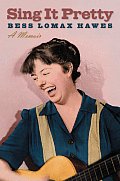 Sing It Pretty is by Bess Lomax Hawes, daughter of American folk music giant John Lomax, a musicologist known for archiving songs from many regions of the U.S. Lomax Hawes followed in her father's footsteps and was instrumental in establishing federally funded programs to preserve American music. A fun sidenote: she co-wrote the Kingston Trio's "MTA Song."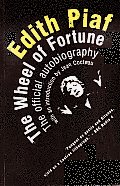 Edith Piaf's memoir, The Wheel of Fortune, isn't wholly revealing, which is just as this piaf, or "sparrow" in argot (her birth surname was Gassion) would have wanted it. Her life was filled with ups and downs, glories and mistakes, and she took charge of her mysterious persona, to the detriment of readers. Still, for lovers of Piaf's emotionally charged style, this testament to hanging in will be illuminating.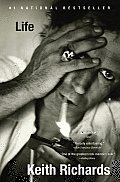 The 1960s British rock-and-roll scene in which Life by Keith Richards begins couldn't be more different from Harry Belafonte's 1950s segregated U.S.--but one of the best parts of the Rolling Stones' lead guitarist's memoir is his detailing of his musical influences, many of whom also could have been Belafonte's: Big Bill Broonzy, Billie Holliday, Louis Armstrong and Duke Ellington, among others. --Bethanne Patrick
Literary Lists
10 Rejected Bestsellers; Nine Differently Filmed Books
Flavorwire offered "10 bestselling books that were originally rejected," noting that "the success of these books shows that even people paid to evaluate the commercial potential of a work of art sometimes underestimate the most valuable titles."
---

While movies are seldom duplicates of the books they are adapted from, in some cases the "two works are so different that they're practically impossible to compare," Flavorwire noted in featuring nine "movies totally different from the books they were based on."
Book Gatherings
Book Festival: New York Comic Con Coming
New York Comic Con, the East Coast's largest comic, graphic novel and manga festival, opens this Thursday at the Javits Center in New York City. Day one is restricted to industry professionals, press and VIP ticket holders. Fans can purchase tickets at the door on Friday or Sunday (Saturday-only tickets are already sold out) for $45. The show features expert panels, autograph sessions, previews for upcoming releases and social events. Guests include Frank Miller, Stan Lee, David Cross, H. Jon Benjamin, Kevin Smith, Mark Hamill, Patton Oswalt, Seth Green, and many more. Full guest list and show schedule available at newyorkcomiccon.com.
Book Review
Fiction

The Sense of an Ending
by Julian Barnes
River of Smoke
by Amitav Ghosh
The Cat's Table
by Michael Ondaatje
Black Light
by Marcus Dunstan , Patrick Melton , Stephen Romano
Mystery & Thriller
Headstone: A Jack Taylor Novel
by Ken Bruen
Blood Daughters: A Romilia Chacón Novel
by Marcos M. Villatoro
Nonfiction
Everything I Know About Love I Learned from Romance Novels
by Sarah Wendell
Religion
A Thousand Lives: The Untold Story of Hope, Deception, and Survival at Jonestown
by Julia Scheeres
Between Heaven and Mirth: Why Joy, Humor, and Laughter Are at the Heart of the Spiritual Life
by James Martin
Children's & Young Adult
Liesl & Po
by Lauren Oliver , illus. by Kei Acedera
Steampunk!
by Kelly Link and Gavin J. Grant, editors
Poetry
The Iliad
by Homer , trans. by Stephen Mitchell
--- SPECIAL ADVERTORIAL OFFERINGS ---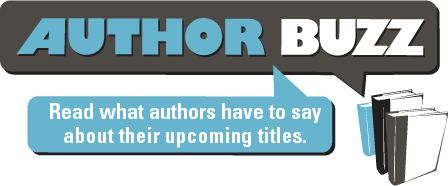 Dear Reader,

When I first set up a "demon graveyard," of sorts, for my Demonica/Lords of Deliverance series, I never imagined that the characters who populated it would become so central to the series. But here we are, following up the Grim Reaper's story with that of his right-hand man, Hades.

Dark, lethal, and a little playful, Hades will take a beautiful, brave fallen angel on a journey that will lead them both to danger and, possibly, love.

Please write to 1001DarkNights@gmail.com to win one of five copies.

http://www.1001darknights.com/authors/2015-books/larissa-ione-hades/




Publisher: Evil Eye Concepts, Inc

Pub Date: 5/26/15

ISBN: 978-1-940887-54-8

List Price: $2.99