Shelf Awareness for Readers for Tuesday, November 1, 2011

Book Candy
Scrap-Wood Bookshelf; DIY Bookends
Humberto and Fernando Campana crafted a bookshelf from reclaimed pieces of scrap wood. "Chaotic and cluttered, yet unexpectedly harmonious, the bookshelf is the perfect addition to the modern home, which is embellished with surprising accents of bold color and quirky forms," Inhabitat noted.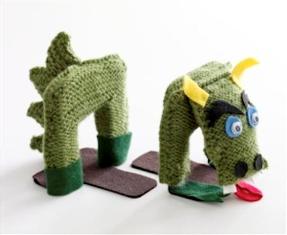 ---

Noting that a "person with such a huge collection of books AND crafty supplies certainly needs to be making her own," parenting website Babble.com offered "21 simple ideas for DIY bookends."
Great Reads
Further Reading: Great Cities
Tackling the history of a major city is nothing new for famed art critic Robert Hughes (The Shock of the New; The Fatal Shore)--in 1992 he published Barcelona, a tribute to the great Catalan capital and its remarkable architecture.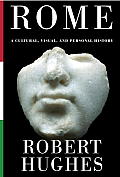 This week Knopf releases Hughes's Rome: A Cultural, Visual, and Personal History. The book begins with the Australian author's first impressions of the Italian metropolis, formed in 1959 when he was an undergraduate, a perspective that is not only charming in and of itself, but allows readers to "see" Rome as it is in modern times before diving back--way back--into its past.
Hughes looks at cities from different perspectives, including the personal and the critical. It happens that Knopf has also recently published another great city's "biography," and along with that, we're suggesting two different sorts of looks at urban centers.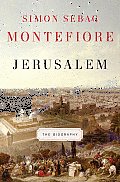 Jerusalem: The Biography by British historian Simon Sebag Montefiore isn't simply about what has happened in the storied Holy Land center--it's about the people through history who have been affected by the city (even Barack Obama). In this author's hands, Jerusalem is not simply a geographical nexus, but a living character.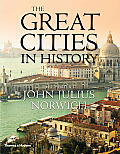 The Great Cities in History by John Julius Norwich is a reference book, and oh, what a reference book it is! Its goal is to demonstrate why a particular city was most important during a particular time, and while that certainly is useful for students, general readers may well find themselves inspired by the ideas and connections.
Preserving the World's Great Cities by Anthony Tung. Former New York City Landmarks Preservation Commissioner Tung traveled around the world in an effort to discover what works in terms of preservation and what doesn't, exploring our architectural and cultural heritage as it is embodied in buildings and urban spaces. How did preservation efforts begin? (The answer might surprise you.) How do environmental issues affect preservation? This book's importance overrides its slightly dry tone. --Bethanne Patrick
The Writer's Life
Authors Have Hobbies, Too
Ayn Rand collected stamps. "Surprising hobbies of famous authors" were featured by Flavorwire, which expressed surprise upon learning that "Emily Dickinson was a passionate baker, and it got us to thinking.... With so many cultural icons and celebrities, we tend to pigeonhole them like characters, fitting them into the roles they are most famous for instead of thinking of them as fully realized human beings--but famous authors have weird hobbies just like the rest of us, a few of which even make us think twice about that literary figure we thought we knew so well."
Literary Lists
Bad Outcomes; Graphic Novels; Best Villains; African Memoirs
In presenting a list of "some of the worst outcomes of young love in literature," Flavorwire offered a warning "to all you teenage lovers out there: make sure your beloved is not a kidnapper, a psychopath, your brother or a hundred-year-old vampire before you wear his letterman jacket. Or go for it. Up to you."
---

Rachel Cooke chose "10 graphic novels that transcend the comic book medium" for the Guardian.
---
The latest entry in NPR's Three Books series--"Devil in the Details: 3 Artful Tales of Murder"--featured selections by Bruce Machart, author of Men in the Making. He suggested that the answer to why we are compelled to read tales of violence and murder "lies in the fact that all artful stories humanize us as surely as they humanize their characters. They allow us to transcend crime-scene voyeurism and courtroom media hype, to bear witness to those who survive, after the book is slid back onto the shelf."
---

"The 10 best villains in literature" were chosen for Flavorwire by Kim Newman, author of Professor Moriarty: Hound of the D'Ubervilles. "To be a great villain, it's not enough just to be thoroughly evil--you have to be entertaining with it," Newman observed. "A certain panache helps, especially for villains who fall into the category of arch-nemesis and have to prove themselves almost the equal of a flamboyantly brilliant hero."
---

Alexandra Fuller, author most recently of Cocktail Hour Under the Tree of Forgetfulness, chose her top 10 African memoirs for the Guardian. "The memoirs that have come out of Africa are sometimes startlingly beautiful, often urgent, and essentially life-affirming, but they are all performances of courage and honesty," she wrote. "Far from the tell-all confessionals more usual in western memoirs, the African memoir lays bare the bones of what it is to be a child, survivor, or perpetrator of oppression and conflict."
Mixed Media
Tolkien Pictures The Hobbit
To mark the 75th anniversary of The Hobbit's publication next year, an extensive collection of original illustrations and paintings by J.R.R. Tolkien are being published this week in the U.K. The Guardian reported that when HarperCollins began preparing for the novel's upcoming anniversary, "the publisher discovered Tolkien had actually created more than 100 illustrations, which lay buried in his archive at the Bodleian Library in Oxford and were only recently digitized."

"That was a surprise. I thought there might be 40-50 in total," said publisher David Brawn. "But there are 110 Hobbit pictures, about two dozen of which haven't been published before.... It includes his conceptual sketches for the cover design, a couple of early versions of the maps and pages where he's experimenting with the runic forms, as well as a couple of manuscript pages."
Book Review
Fiction
The Maid: A Novel of Joan of Arc
by Kimberly Cutter
Beatitude
by Larry Closs
Practical Jean
by Trevor Cole
Mystery & Thriller
I Am Half-Sick of Shadows
by Alan Bradley
Science Fiction & Fantasy
The Kingdom of Gods
by N.K. Jemisin
Biography & Memoir
Blue Nights
by Joan Didion
Jesus, My Father, the CIA, and Me: A Memoir... of Sorts
by Ian Morgan Cron
History
Civilization: The West and the Rest
by Niall Ferguson
Midnight Rising: John Brown and the Raid that Sparked the Civil War
by Tony Horwitz
Essays & Criticism

The Least Cricket of Evening
by Robert Vivian
Children's & Young Adult
How to Save a Life
by Sara Zarr
Balloons over Broadway: The True Story of the Puppeteer of Macy's Parade
by Melissa Sweet , illus. by Melissa Sweet
--- SPECIAL ADVERTORIAL OFFERINGS ---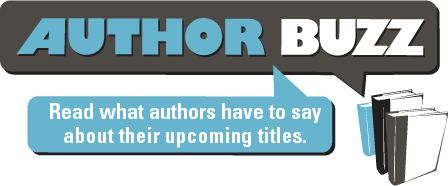 Dear Reader,

When I first set up a "demon graveyard," of sorts, for my Demonica/Lords of Deliverance series, I never imagined that the characters who populated it would become so central to the series. But here we are, following up the Grim Reaper's story with that of his right-hand man, Hades.

Dark, lethal, and a little playful, Hades will take a beautiful, brave fallen angel on a journey that will lead them both to danger and, possibly, love.

Please write to 1001DarkNights@gmail.com to win one of five copies.

http://www.1001darknights.com/authors/2015-books/larissa-ione-hades/




Publisher: Evil Eye Concepts, Inc

Pub Date: 5/26/15

ISBN: 978-1-940887-54-8

List Price: $2.99