Shelf Awareness for Readers for Tuesday, January 10, 2012

Book Candy
What Happens in Bookstores at Night
Type Books in Toronto reveals what really goes on in a bookstore when the lights are out. Check out this enchanting stop-motion video by Sean Ohlenkamp and his wife, Lisa (with a lot of help from their friends).
The Art of Making Books... & Bookish Teacups
For nearly a year, Donna Meyer has been making one book each day and chronicling her efforts at 365: Make a Book a Day, where she observed that a "book can be made of almost anything, and I can stretch its definition. Some will be fancy, skilled and take time. Others will be quick-&-dirty, maybe just images, or ephemeral, disappearing books."
---

Swedish artist Cecilia Levy makes beautiful teacups from recycled book pages, and "each cup and saucer is a unique piece of art that you certainly wouldn't want to pour your coffee in," Inhabitat noted.
Literary Nail Polish; Unusual Bookcases
"Nail polish inspired by the literary greats" was featured by Flavorwire, which noted that the Dickensian Volume, "a new collection from StrangeBeautiful, pays tribute to the work of Charles Dickens and the Brothers Grimm; heady stuff, but not all together surprising considering that Jane Schub, the RISD grad behind the indie nail polish line, has previously cited the Ettore Sottsass Red Valentine typewriter and Josef Albers color theory as among her inspirations."

---

The Kulma is "a shelf to be hanged either in a positive or a negative corner of a room. The idea is to utilize and highlight both the space within the shelf and the corner surrounding the shelf," Bookshelf wrote.
---

CrookedBrains featured "15 creative bookshelves and unusual bookcases."
Great Reads
Further Reading: Sisters in Fiction
Jane Austen introduced the Bennet sisters in Pride and Prejudice in 1813. Louisa May Alcott's classic about the March sisters, Little Women, was published in 1868. Jane Smiley captured the love-hate relationship of the Cook sisters in A Thousand Acres in 1991. And Nettie and Celie, the sisters of The Color Purple by Alice Walker, released in 1982, will soon celebrate 30 years of literary significance.
Three debut novels can now be added to the canon of sororal literature. Each of these gracefully written novels delves into the complexities of love and human nature. And whether the reader is a sister or not, the multi-layered plotlines and deft characterizations found in each of these stories continue to shed light into the ties that bind and also tear apart.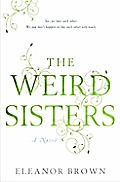 In The Weird Sisters by Eleanor Brown, the Andreas sisters reunite at the family home in Ohio while their mother battles breast cancer. In this contemporary family saga, the trio of disparate 30-ish sisters--each named for a Shakespearean character due to their father's affinity for the bard--are forced to face each other, their sibling intimacy/rivalry and the limitations of their lives in trying to find their places in the world. The story also addresses romantic complications, issues of mortality and the reversal of parent-child roles.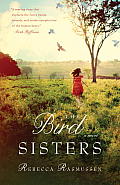 Familial sacrifice and sudden loss define The Bird Sisters by Rebecca Rasmussen. In this novel set in Wisconsin, Milly and Twiss, two spinster sisters in the twilight of their lives, spend the majority of their days caring for wounded birds--and people. The two look back on the life-changing events of a summer in 1947 when they were teenagers. The story weaves seamlessly between the present and the past, when small moments from that one summer, and subsequent decisions made, dramatically altered the course of the sisters' existence.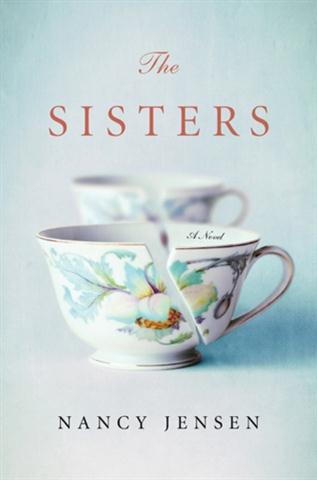 A single, tragic event comes to define and filter through three generations of one Kentucky family in The Sisters, a multi-generational saga by Nancy Jensen. Secrets, lies, betrayal and miscommunication set off a chain of events that irreparably estranges the teenaged Fischer sisters. The frayed bonds of family, and how misunderstandings can rob us of time spent with those we love, is at the heart of this deeply compelling narrative that winds through almost 80 years, from the Depression to World War II to Vietnam to the present. -- Kathleen Gerard, blogger at Reading Between the Lines
Mixed Media
Mixtape for Dorian Gray
A literary mixtape for Dorian Gray--songs Oscar Wilde's character "would drink, indulge, and play Prince Charming to"--is the latest installment in Flavorwire's ongoing series for readers who have "ever wondered what your favorite literary characters might be listening to while they save the world/contemplate existence/get into trouble, or hallucinated a soundtrack to go along with your favorite novels."
Book Review
Fiction

American Dervish
by Ayad Akhtar
The Orphan Master's Son
by Adam Johnson
Country of the Bad Wolfes
by James Carlos Blake
Mystery & Thriller
The Dispatcher
by Ryan David Jahn
The Innocent
by Taylor Stevens
Romance
Sugar Rush: A Cupcake Club Romance
by Donna Kauffman
Biography & Memoir
The Man Within My Head
by Pico Iyer
The Moment
by Larry Smith, editor
Social Science
The Magic Room
by Jeffrey Zaslow
Psychology & Self-Help
Scared Sick: The Role of Childhood Trauma in Adult Disease
by Robin Karr-Morse with Meredith S. Wiley
Children's & Young Adult
The Fault in Our Stars
by John Green
Deadtime Stories: Grave Secrets
by Gina Cascone , Annette Cascone
--- SPECIAL ADVERTORIAL OFFERINGS ---

The Neptune Challenge


by Polly Holyoke


Dear Reader,

When the sea has become humankind's last hope, a group of teens fights to survive beneath the waves. I've always LOVED reading stories about quiet kids who become heroes. So In The Neptune Challenge, I continue the story of Nere Hanson, a shy girl who is brave, can talk to dolphins, and definitely gets to save the day!

If you like stories about courage, friendship and adventure, you'll love The Neptune Challenge.

Visit www.pollyholyoke.com to enter to win a signed copy AND a dolphin necklace/bookmark.

Polly Holyoke

THE NEPTUNE PROJECT
Texas Bluebonnet Award 2014-15 Master List
Maryland Black-eyed Susan Book Award Nominee
Bank Street's 2014 List of Best Children's Books





PUBLISHER: Disney/Hyperion

PUB DATE:
May 19, 2015

AGE RANGE: 10-14

GRADES: 4-8

TYPE OF BOOK: Middle-grade fiction

ISBN-13:
978-1484713457

PRICE: $16.99
Alchemy's Daughter


by Mary A. Osborne


Dear Reader,

In medieval San Gimignano, seventeen-year-old Santina apprentices to Trotula, the village midwife. Some say she is victim of the midwife's spell, but Santina is determined to follow in Trotula's footsteps even as calamities strike. Kirkus says, "…this well-researched story incorporates historical information about medieval alchemy, midwifery, and the conflict between science and superstition..."

Email me at mary@maryaosborne.com for a chance to win a signed copy of the Alchemy's Daughter.

Warmly,

Mary A. Osborne
maryaosborne.com





PUBLISHER: Lake Street Press

PUB DATE:
May 15, 2015

AGE RANGE: 14 to adult

GRADES: 9 to 12

TYPE OF BOOK: YA historical novel

ISBN-13:
978-1-936181-17-9

PRICE: $16.95
Wet Hen: A Short Vowel Adventure


by Molly Coxe


Dear Reader,

Thank you for your enthusiasm for the first two Short Vowel Adventures, Rat Attack, and Princess Pig. Here's Wet Hen, a sweet spring story featuring the "short o" sound, endless rain (Think Noah's Ark starring a broody Hen and her best friend, Ben, a cheerful fieldmouse), rainbow-colored eggs, and (after 21 days afloat in the tiny hen house) baby chicks (also in rainbow colors)!

Email me at bravemouse1@gmail.com to enter to win a signed copy.

Happy Spring,
Molly Coxe





PUBLISHER: BraveMouse Books

PUB DATE:
Available now

AGE RANGE: 5 - 7

ISBN-13:
ISBN 9781940947303

PRICE: $3.99