Notes: Bookstore Ghost Town; NetGalley Links with Edelweiss
Is that an indie bookstore opportunity knocking? When the B. Dalton bookstore in Laredo, Tex., closes next month, this city with a population of nearly a quarter-million people will be the largest in the nation without a single bookseller. The closest bookstore is in San Antonio, 150 miles away.

The Associated Press reported that Barnes & Noble "believes a bookstore is viable in Laredo and has identified a location for a large-format Barnes & Noble, but the space will not be available for at least 18 months."

"It's not reflective of the city that they're closing," said Maria Soliz, Laredo Public Library director. "I know this city can support a bookstore."

---

Effective in the second quarter of next year, NetGalley services will be integrated with Edelweiss digital catalogues, allowing publishers to provide electronic galleys to retailers, sales reps, reviewers, publicists and other professional readers.
NetGalley publishers will be able to use the service at no extra charge. Publishers who use Edelweiss but don't use NetGalley will be able to buy NetGalley services on a per-title basis through Above the Treeline.
---

Cool idea of the day: Skylight Books, Los Angeles, which has been revealing its top-selling titles since 1996 for each section in the bookshop, cleverly saved fiction--"the section that we frankly could not survive without"--for last and has invited patrons to take part in a contest before that list is unveiled.

Skylight's blog notes that "we want to give you, our loyal readers, customers, and fans, a chance to guess our 5 top selling Fiction/Literature titles since 1996. To be fair, one of those 5 is not technically fiction, but we've always shelved it in fiction with the author's other books. We've done our best to aggregate sales so that all editions are included in our numbers: paperback, hardcover, movie tie-in, etc. Audio books are NOT included." The winner will receive two signed hardcovers from authors in our top five and a gift card; two runners-up will get a copy of Skylight's #1 fiction bestseller and a gift card. Patrons can submit their guesses from December 14 until midnight, December 19.

---

The perfect gift for the Dickens fan who thought he or she had everything? The Associated Press reported that "an ivory and gold toothpick once owned by Charles Dickens has sold at a New York City auction for $9,150. It was being offered by heirs to the Barnes & Noble family and was up for sale Tuesday at Bonhams New York. The pre-sale estimate was $3,000 to $5,000. The auction house says the buyer did not want to be identified."

---

"While people are busy ranking the hit books of the last 10 years," the Guardian polled publishers, agents and translators to discover their choices for "the decade's best unread books."

---
Book trailer of the day: The Spirit of Christmas by Nancy Tillman (Feiwel & Friends).

---

Former Cincinnati Bengals football player and children's book collector Pat McInally will put several rare early editions of Lewis Carroll's Alice in Wonderland up for auction. The books, including a copy that once beonged to 10-year-old Alice Liddell herself, are "expected to fetch up to £90,000 (US$147,416)," BBC News reported.

"I think it is the most important children's book ever written... so finding a book given to Alice by Lewis Carroll was really exciting," said McInally, who is parting with his copies to make room for the real focus of his collecting--Winnie-the-Pooh books.

"I'm hoping to use some of the money I get from this sale on more books by A.A. Milne at a sale coming up soon in London," he added.



---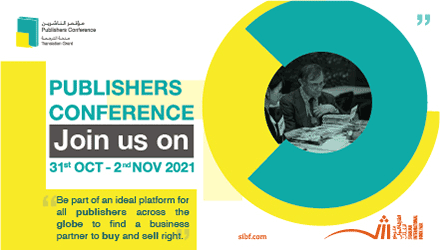 ---