Notes: B&N's Board Stymies Burkle; Amazon's E-Book Win
Barnes & Noble's board of directors voted unanimously to reject Ronald Burkle's bid to raise his stake in the company to 37% (Shelf Awareness, February 2, 2010). In a letter to Burkle filed with the Securities and Exchange Commission Wednesday, "the board said it had adopted its shareholder-rights plan--which it can implement when an investor acquires more than 20% of the retailer's common stock--to 'protect our shareholders from actions that are inconsistent with their best interests,' " the Wall Street Journal reported.

The decision "sets the stage for a possible proxy battle," according to the Journal. Three directors on B&N's nine-member board are up for re-election this year: chairman Leonard Riggio, who owns 27.8% of the bookseller's common stock; Michael Del Giudice, an investment banker; and Lawrence Zilavy, v-p of B&N College Booksellers.

The board's letter to Burkle "also said that Barnes & Noble's directors, management and other executives currently own about 31% of the retailer's common stock, excluding options that can't be voted."

---

In response to reports earlier this week that Amazon's share of the e-book market may be substantially diminished by competitors' gains (Shelf Awareness, February 17, 2010), Sarah Weinman suggested in Daily Finance that "the prediction may really be a cause for celebration--even for Amazon."

In citing predictions by Credit Suisse analysts of dramatic growth in the e-book market during the next decade and beyond, Weinman observed that "a huge percentage of a small overall figure still doesn't return as much money as a smaller percentage of a much larger figure.... even if it loses ground to Apple and other tech and book companies on the e-book front, the big picture--for Amazon, and for publishing--is surprisingly healthy."

---

Market share isn't the only issue making e-book headlines. Today's New York Times reported that "as more details come to light of the actual negotiations between Apple and publishers, it appears that Apple left room to sell some of the most popular books at a discount."

In the agreements with the five major publishers that Steve Jobs cited during iPad's launch last month, "Apple inserted provisions requiring publishers to discount e-book prices on best sellers--so that $12.99-to-$14.99 range was merely a ceiling; prices for some titles could be lower, even as low as Amazon's $9.99," the Times wrote.

---

J.K. Rowling's name has been added to a lawsuit that alleges she stole ideas for Harry Potter and the Goblet of Fire from a 1987 book, The Adventures of Willy the Wizard--No. 1 Livid Land by the late Adrian Jacobs. The Associated Press reported that Jacobs's estate "also claims that many other ideas from Willy the Wizard were copied into the Harry Potter books."

Although the lawsuit was filed last June against Bloomsbury Publishing, Rowling's name was added more recently when it was discovered that "the statute of limitations to sue her had not run out, as previously thought," the AP wrote.

---

In the first of what will be a monthly series of columns for Huffington Post, David Del Vecchio of Idlewild Books, New York, N.Y., showcased fiction finalists for the Best Translated Book Award (Shelf Awareness, February 17, 2010) and discussed his role promoting interest in translated work as the owner of a bookstore dedicated to travel and international fiction.

"I can report that there is a strong market for world lit, even if big publishers and big chain stores have largely relinquished it to the smaller players," he observed. "Many of our customers are interested in foreign authors because they're planning a trip and want to read a novel set in their destination, but most of our customers just live or work in the neighborhood and are looking for a great read, and are excited to find books they don't see everywhere else."

---

"I would love for this place to be a location. I would like it to be a destination," Jeffrey Hamilton--owner of Lied used bookstore, Vermillion, S.D.--told the Volante, University of South Dakota's student newspaper.

Hamilton, who took over the former Main Street Books in 2008, "has sought to build the bookstore, now titled Lied, the German word for 'song,' into a cultural center.... Hamilton said he hopes to incorporate coffee and pastries to help encourage community. He wants to put more tables and chairs in the front room, where people can stop in and grab coffee and a scone, and write a novel or some poetry. In the back room, he wants to have comfortable seating and couches, a place where people can go and discuss literature and art."

---

Included among TimeOut New York's "10 things we love about Fulton Street" in Brooklyn: Greenlight Bookstore's NYC section, where you can "school yourself on the city you love."

---

For Presidents Day, the Daily Beast ranked the top 19 presidents who were also the most avid readers and book collectors: "We judge our presidents on their economic, military, and political accomplishments, but what of their reading? Is there perhaps a connection between the best-read presidents and those who sit near the top of rankings of the best presidents in history?"

Spoiler alert: Theodore Roosevelt was number one.

---

Cool idea of the day: Beginning in March, some rail commuters in the U.K. will have an entertainment alternative to other people's cell phone conversations. First Capital Connect, which operates lines between London, Brighton, Bedford, Peterborough, Cambridge and King's Lynn, is introducing a new monthly book club, and will hand out chapter samplers 10 days each month at stations. The Guardian reported that Jonathan Kellerman's Evidence will be the debut read on the rails.

First Capital Connect "said it hoped the scheme would brighten journeys and help improve its service. It plans to offer a new title in the book club each month, but did not comment on whether Agatha Christie's Murder on the Orient Express, in which a man is stabbed to death in his sleep on a train, might be a future offer," the Guardian wrote.

---

Book trailer of the day: Wild Child: And Other Stories by T.C. Boyle (Viking).

---

On Boing Boing, Maggie Koerth-Baker featured Sherman Alexie reading his poem "Ode to My Sharona" (from ACRL Seattle 2009), "partly in honor of the death of The Knack lead singer Doug Fieger, partly to commemorate the greatest one-hit-wonder song to ever hypnotically compel every single person in a bar to shake their ass on the dance floor, but mostly because I am a giant Sherman Alexie fan girl."

---

As part of its "Asylum drinks with writers" series, Asylum.com editor Anthony Layser chatted with author Joshua Ferris over a couple of pints.

---

Who are you going to believe? Henry Sutton chose his top 10 unreliable narrators for the Guardian.

---

What are you using to mark your place in the novel you're reading right now? AbeBooks cautioned readers to "be careful what you use as a bookmark. Thousands of dollars, a Christmas card signed by Frank Baum, a Mickey Mantle rookie baseball card, a marriage certificate from 1879, a baby's tooth, a diamond ring and a handwritten poem by Irish writer Katharine Tynan Hickson are just some of the stranger objects discovered inside books by AbeBooks.com booksellers."
---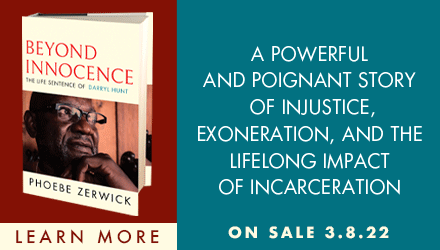 ---