Notes: Newbery, Caldecott Winners; Further Frey Fray
The ALA announced its major book awards yesterday at the midwinter conference in San Antonio:
The John Newbery Medal, for "the most outstanding contribution to children's literature," went to Lynne Rae Perkins for
Criss Cross
(Greenwillow/HarperCollins, $16.99, 0060092726).
The Randolph Caldecott Medal for "the most distinguished American picture book for children," was awarded to Chris Raschka, illustrator of
The Hello, Goodbye Window
written by Norton Juster (Michael di Capua/Hyperion, $15.95, 0786809140).
For Honors winners and winners of other awards, see below.
---
Now the "emotional truth" of
A Million Little Pieces
, James Frey's memoir, is under attack.
Today's
New York Times
reported that a former counselor at the Hazelden center where Frey was treated and others who have worked there or are familiar with it say "his portrayal of his experience there grossly distorted reality." The counselor, several times a guest on Oprah, had relayed her concerns to producers of the show more than three months ago.
Among the incidents in question: "Mr. Frey's claims of being physically abused by other residents of the treatment center, of being left to sleep on the floor of a common room overnight after an altercation, of regularly vomiting blood and having his nose rebroken and set by a doctor."
The counselor and others said they are speaking publicly because as one stated, "Why would anybody want to send anyone to a treatment program where they would be treated like this?"
---
The Science Fiction and Fantasy Writers of America have named Harlan Ellison a Grand Master and William F. Nolan Author Emeritus for 2006. The pair will be honored at the Nebula Award Weekend in Tempe, Ariz., May 4-7.
---
Reviewing how chain bookstores in southern Mississippi are faring in the wake of Hurricane Katrina, the
Biloxi Sun Herald
noted that a Books-A-Million in Biloxi and Barnes & Noble in Gulfport will rebuild and reopen this year in their original spaces. A Waldenbooks in Biloxi will be rebuilt as a Borders Express.
---
Following up on our items yesterday about George Bush and Osama bin Laden's recommended titles, Richard Nash at Soft Skull Press (which incidentally published William Blum's memoir,
West Bloc Dissident
), passed along an item from
Der Spiegel
about Joschka Fischer, the former foreign minister of Germany, being greeted at a gala dinner in Israel late last year. Hugging him, Bill Clinton said, "Joschka, I've already been up all night with you."
Clinton then explained to the confused Fischer that he had been reading Paul Berman's
Power and the Idealists: Or, The Passion of Joschka Fischer, and its Aftermath
(Soft Skull, $23.95, 1932360913).
---
Woodland Pattern Book Center
, the 25-year-old nonprofit bookstore in the Riverwest neighborhood of Milwaukee, Wis., will host its 12th annual poetry reading marathon this coming Saturday, January 28, according to
On Milwaukee
. Each performer is required to raise at least $25 in pledges; attendees pay admission. Last year, the marathon drew 106 writers and raised $11,6000. This year Woodland Pattern hopes to raise $13,000, with a "fantasy" goal of $15,000, executive director Anne Kingsberry said.
The marathon runs from 1 p.m. to 1 a.m. Besides poetry, participants can read fiction or prose or perform art or music.
---
---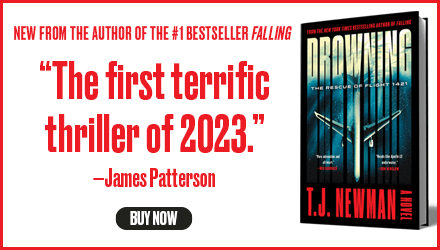 ---